Giving gifts to your employees is a great way to grow your company, but why?
See, employees feel recognized when they receive gifts. When they get corporate gifts from their companies, both clients and employees feel the same way. Your team will start to feel more integrated into the workplace and will start producing more when they are successful and feel appreciated for their efforts.
For instance, in one survey on workplace satisfaction, 45% of participants claimed they thought team appreciation presents showed how much they were valued.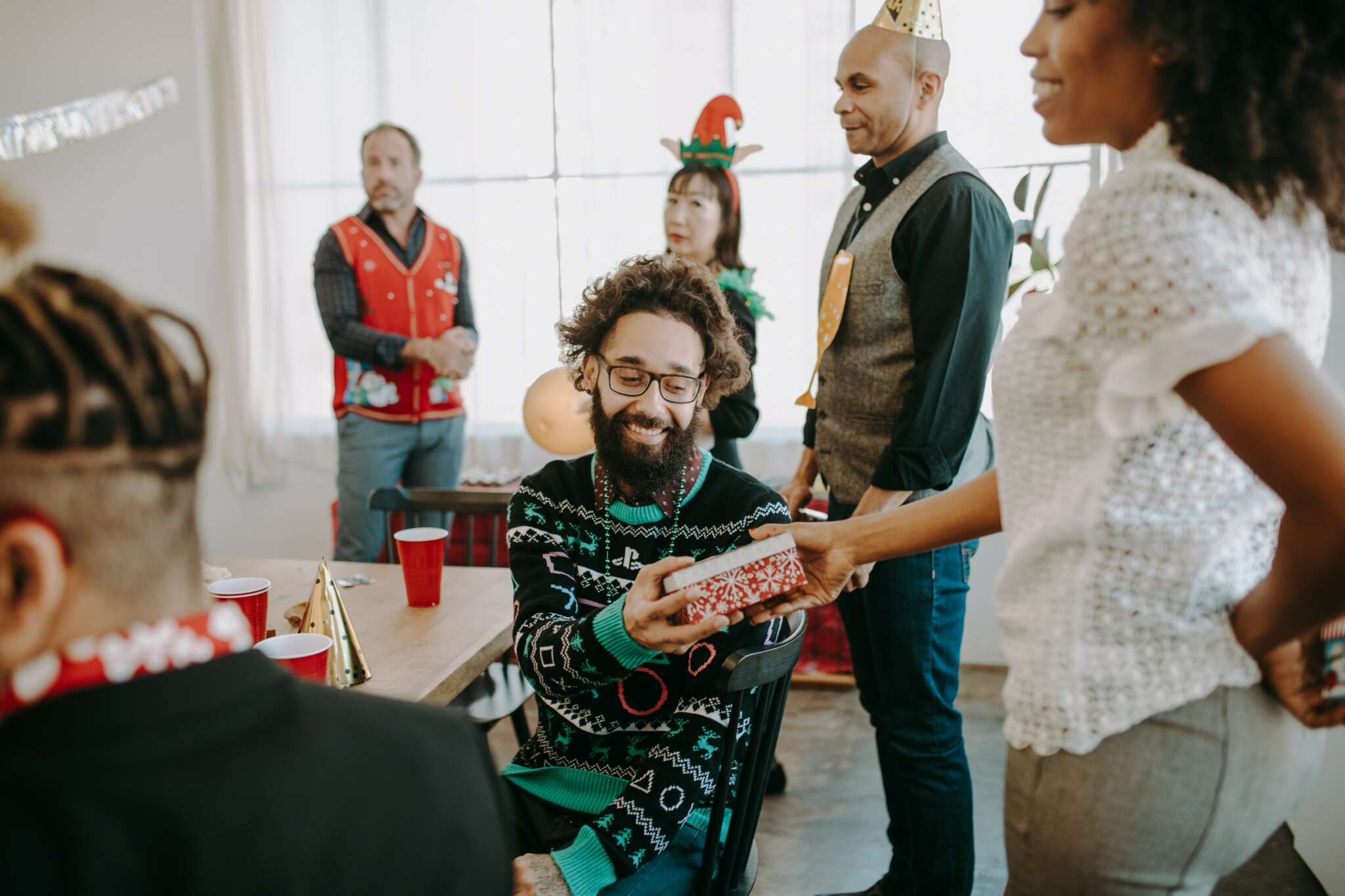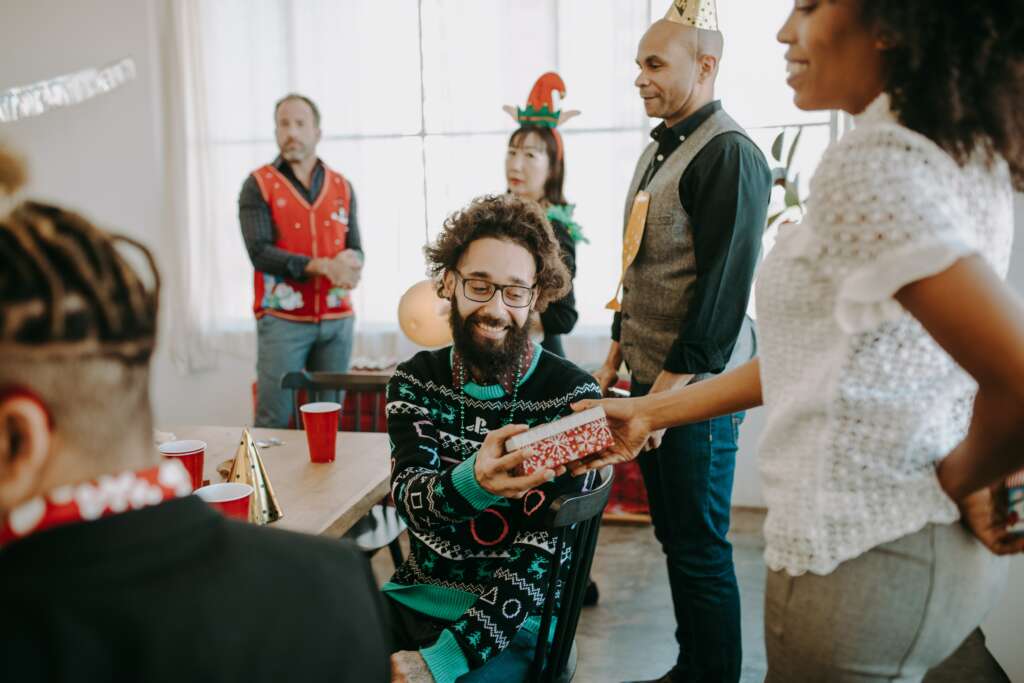 Top 21 bulk gift ideas for employee appreciation and coworkers
Succulent Plants Pots
Purchase some succulent planters to give as gifts in bulk to coworkers. These plants require little upkeep, are simple to accommodate in small places, and are sure to make your coworker smile. Don't worry, you don't need a green thumb to keep these alive.
Cozy Socks
Everyone loves socks. You can't go wrong with a pair of vibrant cotton-blend socks, especially when more and more workers are remote and don't wear shoes as much as they used to.
Get the sides of each sock printed with a message and logo. Every time your employees kick their feet up to unwind, they'll be reminded of your appreciation.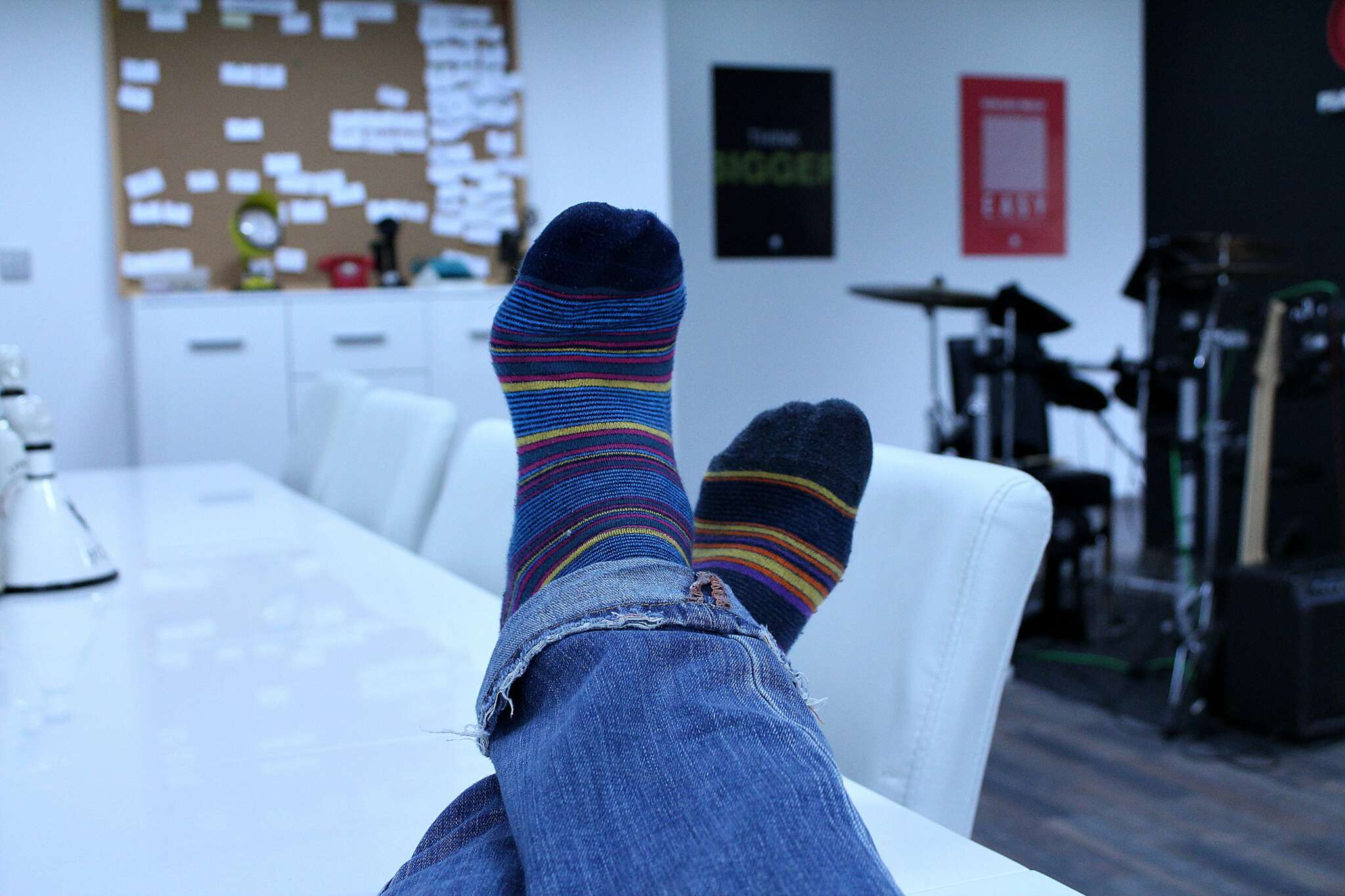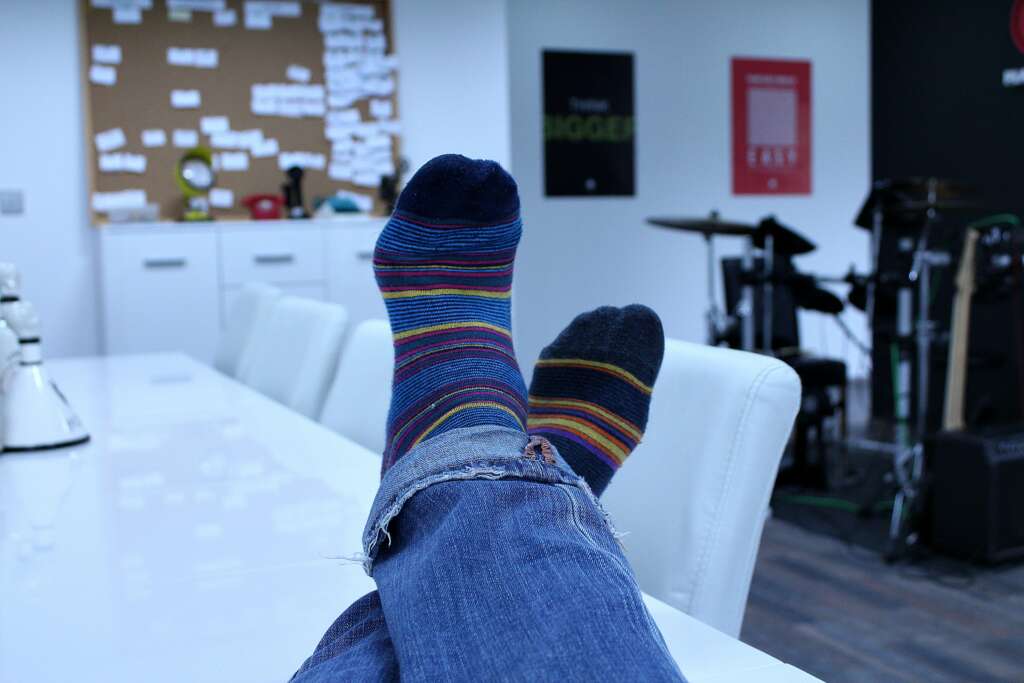 California Wine Mixer Sampling Flight
The California Wine Mixer sampling flight will take your staff on a journey of sun-drenched coasts and golden vineyards and is filled with 8 exquisite wines.
There are eight drinks bottled in tiny glasses, showcasing the understated, bold, and dazzling flavors of the Golden State in wines ranging from whites to reds and the rosé in between.
Customized Snack Box
A snack stash is great if you're looking for a delicious and affordable bulk present for coworkers!
All year long, everyone enjoys snacks, and a hearty snack basket is sure to make them happy while also satisfying their cravings. Select the ideal sweet or savory goodies that you are sure they will adore and it will act as perfect employee gift box.
Soy Wax Candle
This 100% vegan-friendly soy wax candle will be a hit with your environment-conscious coworkers. Most soy wax candles come in reusable glass containers and have a wonderful scent. This bulk present conveys gratitude and emphasizes the value of employees.
Herb Gardens Set
Give small, self-contained herb garden growing kits to staff to encourage them to use their green thumbs. These include expandable soil wafers, biodegradable fiber pots, and a range of herb seeds.
Your employees will all take pleasure in seeing the seedlings develop. And when the time is appropriate, staff members can proudly adorn their meals with homegrown herbs.
Wood Tower Puzzle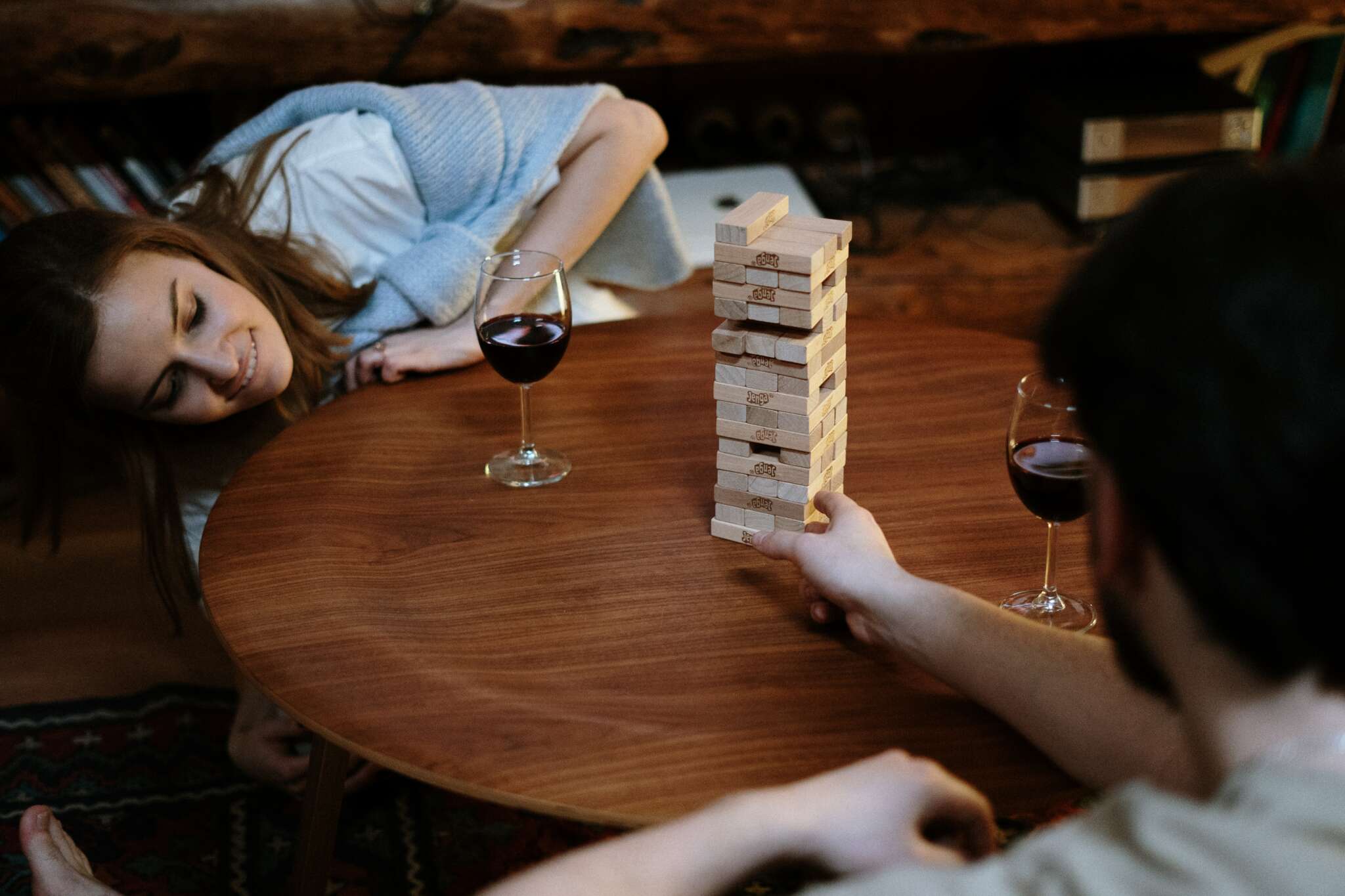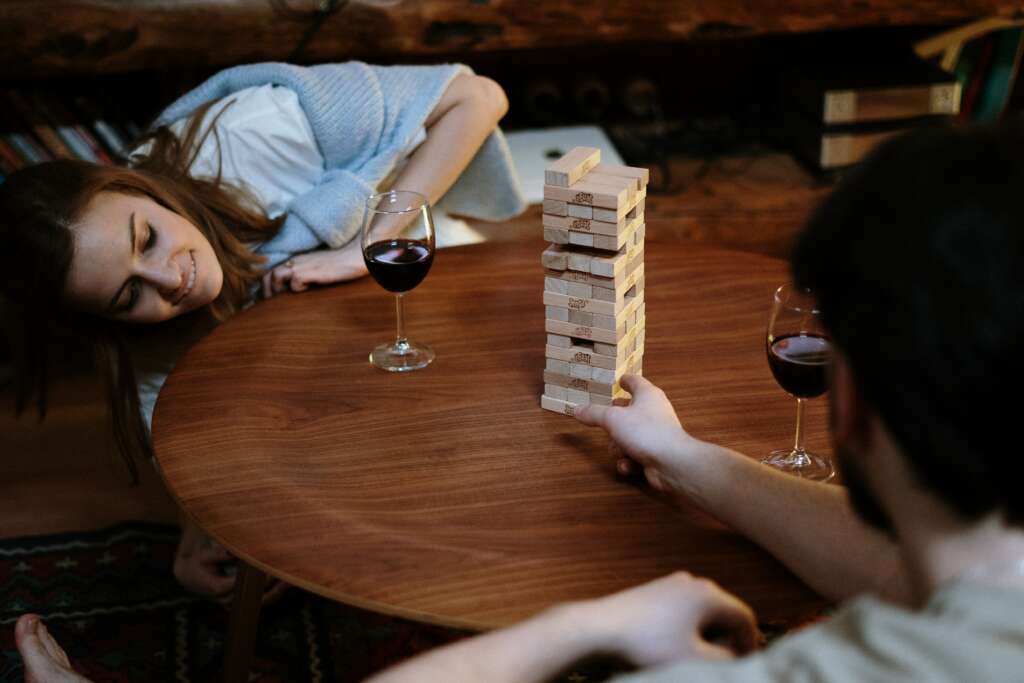 Your staff may require a little lighthearted fun at the end of the day or week, so encourage it. Give them an eco-friendly wood tower puzzle as a token of your understanding of their desire for relaxation.
You can have your phrase of thanks imprinted on the box when ordering in bulk as an employee appreciation gift.
Planter Pop-Up Kit for Flowers
Have you ever thought about pop-up beginner flower kits?
This is perfect for those gardening-loving employees. A container, soil pellets, and flower seeds are all included in the kit. Employees can replant seedlings in larger pots or gardens once they have grown to be a couple of inches tall.
Insulated Lunch Tote
An insulated lunch tote is another item on the list of bulk appreciation gifts that promotes health. Your employee will be inspired to pack a nutritious lunch for work thanks to the vibrant appreciation message printed on the side. Even some bags have an ID badge or business card holder on the top.
Microfiber Towel For Cooling
Microfiber cooling towels are another good bulk employee appreciation gift. These gentle on-skin towels dry considerably more slowly than terry cloth towels but readily absorb water.
These are ideal for cleaning around the house, exercising, or cooling off on a hot day. Your staff members will be reminded of your appreciation for their professional and personal lives.
Adults Crafts Crate
This is a perfect gift for creative-conscious employees. Adults and Crafts subscribers receive a new craft activity every month, ranging from wood burning to engraving. They may unwind and let their creative side flow thanks to the enjoyable break from the pressures of work and daily life.
Humidifiers
Long hours spent working in an office can occasionally result in dry skin, allergies, or sinusitis. A humidifier is an ideal way to stop problems and is a great thank-you gift for coworkers.
They can use humidifiers on their own or in combination with essential oils to create a calming and healing environment.
Trivets
Surfaces that could be damaged by heat from hot pots or pans are protected by trivets. A bamboo trivet made of sustainable bamboo will be beloved by workers. Print a thank-you letter on the trivet's surface to add a personal touch.
Infusion Water Bottles
Fresh fruit and herb-infused water provide many health advantages, such as immune-boosting and detoxifying properties. Simply put, giving this gift is a beautiful approach to encouraging health throughout the company!
Clip-On Book Light
This cool token of employee appreciation isn't just for books. You can use this for added light when needed, and clip it to a binder, tablet, e-reader, or car visor. Don't forget to print a thank-you letter from your business on the side.
Customized Mousepad
A sturdy mousepad is a great choice if you're looking for inspirational bulk employee appreciation gifts. Any mouse can be tracked well with a mousepad, and it also shields the desktop from damage.
Additionally, a vibrant modern design reminding your staff members of their value makes a gorgeous and useful desk decoration.
Magnetic Clip Holder
A magnetic clip holder makes a thoughtful gift where you can print a thank-you note. You can choose out a holder with a strong magnet and embellish it with acrobatic people-clip arrangements.
Cinema Box
This is a programmable lightbox with vintage movie theater marquee inspiration. It can be used by coworkers to display messages that reflect their mood for the day.
On one day, they'll enjoy saying "good morning," while on another, they'll prefer saying "do not disturb." Plus, this movie theater box adds interest to any unremarkable workspace.
Desktop Picture Frame
Everyone enjoys having personal pictures on their desk at work to serve as a reminder of a loved one. To improve mood and encourage conversation at work, get this bulk gift for coworkers for each team member in the office so that each workstation can have a unique touch.
Mobile Grip Rings or Stands
Smartphones play a crucial role in the workplace. Aluminum grip rings or stands that a person can attach to the rear of their phones are a useful gift option. And on the metal stand, you can engrave a motivating phrase, the company's initials, or both for added effect.
Can Kooler
An excellent present for both office-based and remote workers is a Can Kooler. This item is made of sequin and is offered in a variety of designs, from simple black to unusual patterns.
Challenges of Buying Swag in Bulk
There might already be thousands of t-shirts, pens, and other swag gifts in your office broom closet. It's all leftover swag over the years that you don't want to regift but you also don't want to throw away. There are a lot more challenges with buying swag in bulk, these include:
The price of storage is the main problem with buying in bulk. If you buy in bulk, you might have to acquire more storage and pay ongoing storage expenses.
Bulk purchases of gifts can occasionally result in regret because your employees might not be able to exchange the item they are unhappy with.
Risk of purchasing from low-quality stores.
Problems in logistics resulting in delays.
Luckily, SwagMagic takes care of all of these issues from day 1. You can send your existing swag and store it in our swag locker – keeping track of your swag digitally. Then, you can create a swag store where employees choose their own swag. Our swag is of the utmost quality and we deliver all over the world.
How You Can Automate The Process Of Setting Up Your Own Store?
At SwagMagic, we are committed to offering top-notch bulk ordering automation that can manage the distribution of swag treats. These gifts, which can include everything from miniature mugs to can koolers can greatly improve staff morale and happiness.
All you need to do is "select your order type" – choose what works for you: branded store, swag kits, or bulk swag. You can also request a demo here.