Corporate Gifting
Corporate gifting is giving a gift as a token of appreciation to a third party (customer, supplier, partner, or employee). Corporate gifting is successful because it can show that a brand values relationships over just business dealings and can make the receiver feel appreciated.
When intended for employees, corporate gifting can strengthen company culture and employee ties through a sense of shared identity. It demonstrates to workers that they are valued and merit appreciation beyond a salary each month.
Corporate gifting can bring a brand's identity and ideals to life through a tangible or digital object. For instance, a business firmly committed to CSR and sustainable operations can show this by giving away eco-friendly things.
Gifting aids in solidifying a brand's reputation in the eyes of consumers as a marketing strategy to start or maintain a business. Every time presents are enjoyed by their recipients, the brand might be linked to the resulting good feelings.
Corporate Gifting Occasions
Onboarding
Making the client or employee onboarding process more exciting for new hires can be accomplished by giving them a jam-packed welcome kit. The welcome package for new employees can contain practical gift items like tech and accessories. It can also include snacks and branded swag.
Consider personalizing the present with their name and the company's logo to make the employee feel more treasured and welcomed.
Holidays
Holidays and special corporate days are the best occasions to rejoice with your personal and professional contacts. The ideal times to give your staff heartfelt luxury corporate gifts are around holidays like Diwali, Christmas, and Chinese New Year. These are very auspicious times when companies can really make a noticeable splash by recognizing and celebrating different cultures through corporate gifting.
Career Promotion
Celebrations are appropriate when one receives a promotion at work. While most people prefer celebrating their successes with friends and family, businesses may join in by giving their corporate gifts to employees.
The promoted employee will feel special due to this thoughtful gesture, which will cause an explosion of good emotions.
Retirement
The finest opportunity to express gratitude for retirees' efforts that she/he has put in over the years is when they are retired. It's an accomplishment that calls for a lavish celebration.
The most remarkable way to celebrate the person departing and show appreciation for their devotion and contribution to the firm is to thank them with a unique corporate gift.
Office Anniversary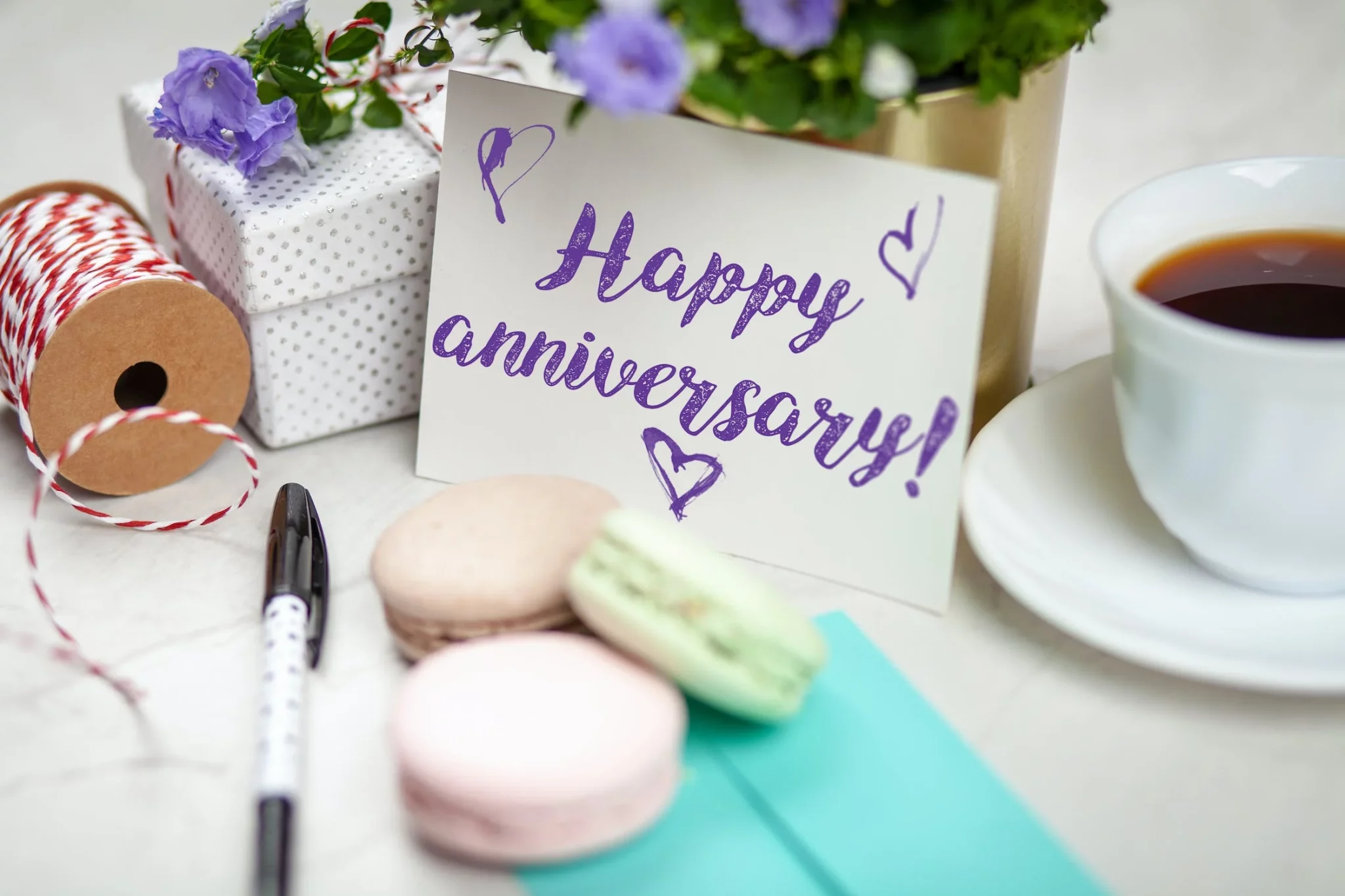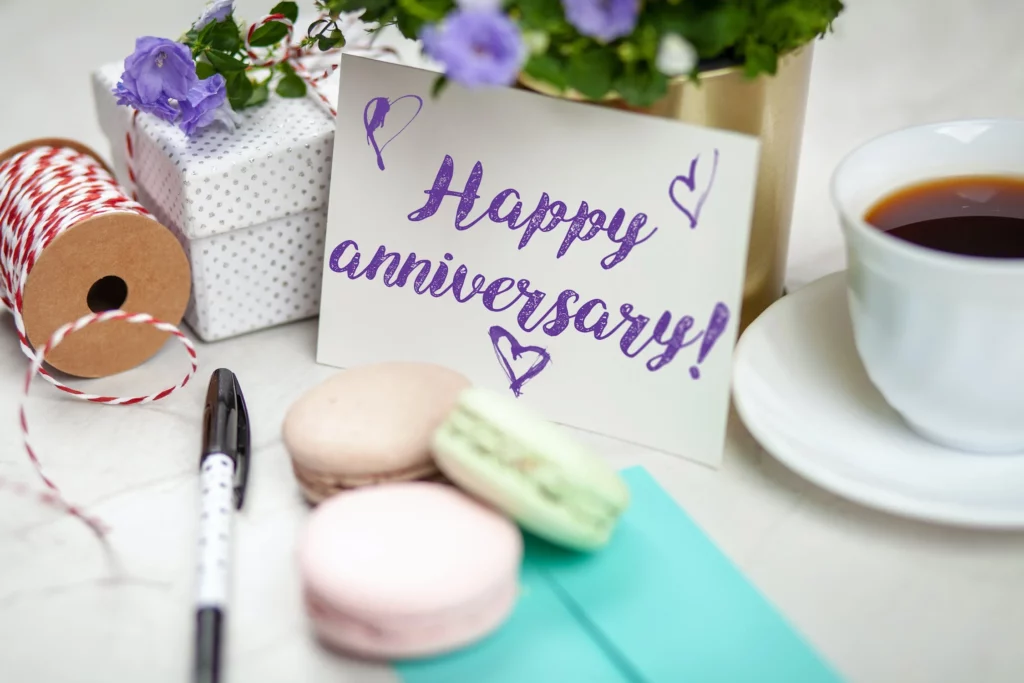 Recognizing an employee's anniversary with the organization demonstrates that their efforts and hard work are valued. With job hopping becoming the norm and quiet quitting on the rise, long-standing employees that go above and beyond should definitely be rewarded.
Some other corporate gifting moments are:
Client Meetings
Conferences
Business Events
15 Unique Corporate Gifts for Employees and Clients
Corporate gifts like swag boxes and snack baskets are an excellent way to recognize and encourage a positive working relationship between the firm and its staff, clients, and customers. Employers can appreciate and reward employees' efforts, especially at the end of a long, profitable year.
Corporate gift-giving has become a well-liked custom that keeps ties between employers and employees personal yet also productive. Marketing gifts can deepen or forge new relationships with stakeholders.
But it might be not easy to choose wisely with so many options available. We have put together a list of some of the top corporate gift items. We have what you need, whether you want to give a unique corporate gift or something valuable and practical. 
Top 15 corporate gift items for employees, clients, and customers to promote positive and fruitful connections. 
Do you have an employee who brings in the most delicious cookies and pies? Are they regularly talking about their latest recipes? This apron will get plenty of use in the kitchen while reminding them of how cherished they are at your company.
We all have that one employee who is constantly on their laptop, so why not help them ensure their computer is in great shape? This laptop sleeve is perfectly cushioned and lightweight to keep laptops looking new.
Every office has that one person who is obsessed with health and fitness, and this yoga mat provides the perfect spot to practice yoga. Cushioned for maximum support, this yoga mat is completely customizable to match their personality.
If you're looking for a small onboarding gift as part of a welcome package, look no further than these customizable magnets. These magnets will allow you to get your company message anywhere as well as offer a little piece of décor for your employees.
If you live in an especially cold climate or have an employee who likes to spend plenty of time in the mountains, why not give them something they'll use for years? This ultra-soft throw blanket will keep your employees nice and warm no matter where they are in the world.
Do you have employees who love to spend time outdoors with one another? Do you have a lot of employees with small children? This ultimate flyer frisbee will allow your employees to have plenty of fun outside.
This is another excellent onboarding gift. Your employees will be able to keep their drinks nice and cool throughout the year with this comfortable Koozie while showcasing their company pride.
If you have an employee who loves to cook and spend time outdoors, you can't go wrong with this camping picnic basket as a retirement gift. Completely customizable, you'll be able to show your employee how cherished they were at your company.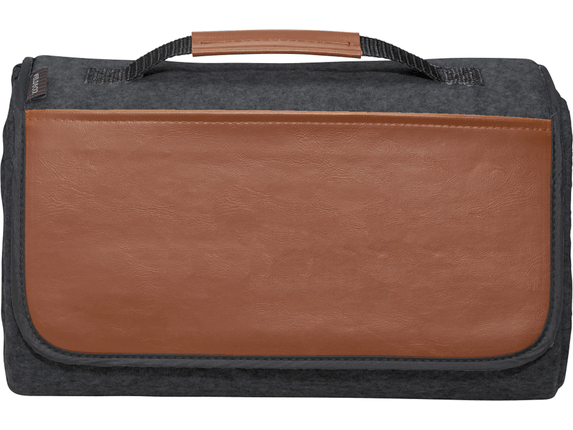 If you have an employee who has kids, this is an excellent gift to pair with the frisbee. These roasting sticks are great for marshmallows and hotdogs alike, allowing your outdoor-oriented employees to spend plenty of campfire time during their next vacation.
Another great onboarding gift, this practical and unique corporate gift features a Bluetooth finder as well as a touch tool that allows people to push buttons and turn door handles without actually touching the item.
Again, we're going to classify this as an onboarding gift, but it would also make a great addition to a retirement gift basket that includes a computer. This customizable mouse pad allows people to scroll across their computers with ease.
This bar necklace is perfect for retirement or employee appreciation. This sterling silver pendant and coated chain will become a treasured item for your employees.
Combined with the bar necklace we just shared; this bracelet will quickly become a favorite for employees. Completely customizable, this bracelet is great as part of the set or can be given as a single gift to men or women.
We're always looking for unique gift packaging ideas and therefore you can send a customizable snack stash to anyone.
Do you have an employee who constantly talks about the podcast they want to start or makes some really great Instagram videos? This microphone and ring light kit will ensure perfect sound and pictures during your employee's free time.
What are Appropriate Corporate Gifts?
Business Gifts or Corporate gifts need to be thoughtful, professional, and relevant to the gifting moment. They can also be personalized and customized to create touchpoints with the recipients.
How SwagMagic can help?
While selecting your gifts, take note of practicality, the gift's cost, uniqueness, and the personal preferences of the people you are gifting. Above all, let your corporate gifts reflect your values as a brand.
However, sometimes you may not always know exactly what to get your employees. SwagMagic takes the guesswork out of employee giving, allowing you to offer your employees an array of customized products. You'll be able to set a budget and let your employees choose what they want. Learn more here.