When it comes to holiday gifts for employees, it's crucial to weigh your options and give them something they genuinely want or find useful. For example, Sally (Office Manager) can't come back to the office because it's overflowing with leftover and unwanted company swag.
Unfortunately, and much to Sally's dismay, the swag-happy and very enthusiastic CEO wants to order more items for the upcoming year. He wants them all decked out in company logos and slogans, extending it to holiday gifts for global employees! Needless to say, Sally is a little stressed out.
Shopping for employees on a corporate level is frustrating and overwhelming. Sally wants to provide gifts for her employees that have meaning, and poor-quality swag is rarely the answer.
Finding the best holiday gifts for remote employees is similar to shopping for your in-house employees. Virtual holiday gifts for employees can come in the form of emailed gift cards or store credits, but it never hurts to send them something they'll find helpful for their home office.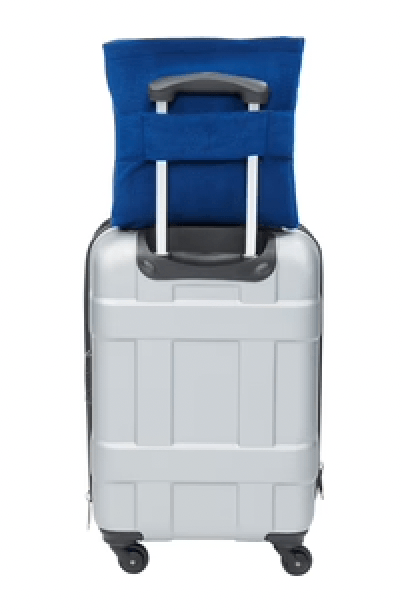 Whether remote or bonafide digital nomads, employees that work from home typically make time to travel while working, primarily during the holiday season. This comfortable and practical 2-in-1 Carry on Travel Blanket and Pillow makes it possible for them to travel in style and bring your company logo along for the ride!
Encourage your employees to get out for a midday walk with the dog or take a lunchtime jog with this cool Light Up Fitness Belt. It's rechargeable, comes in various colors, and lights up for pedestrian awareness and safety. It has the perfect storage area to fit a phone, headphones, or even dog treats! It's a handy gift that shows your remote employees you care about them outside of work.
The best holiday gifts for working-from-home employees are gifts they can actually use. Follow this rule: If you think it's silly, they probably will too.
VIP Gifts
VIP gifts can be luxury branded gifts for whoever you consider a VIP in your company, employee, or client. If you're struggling to come up with holiday presents for your VIPs, we've got a few premium gift ideas that will show your appreciation.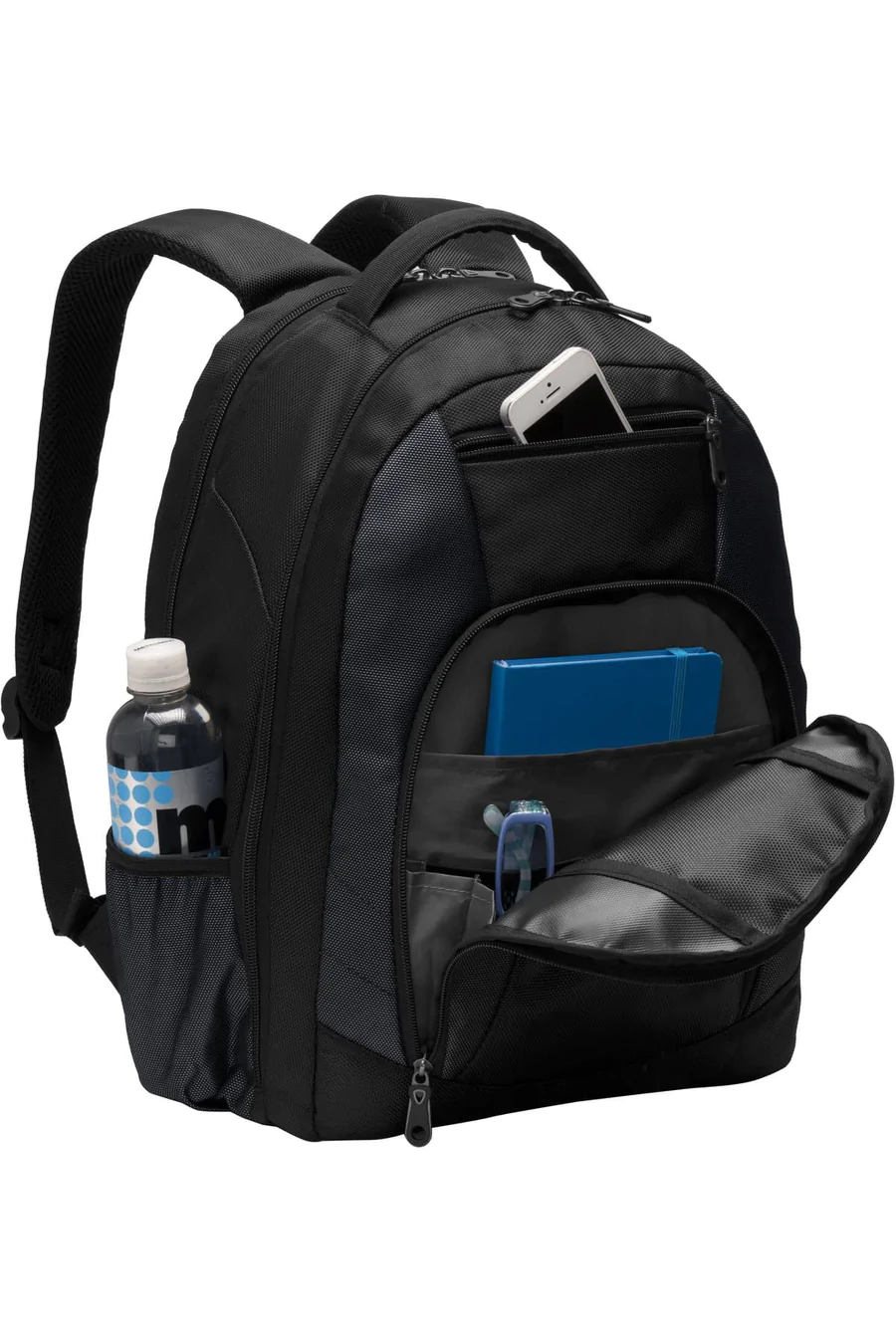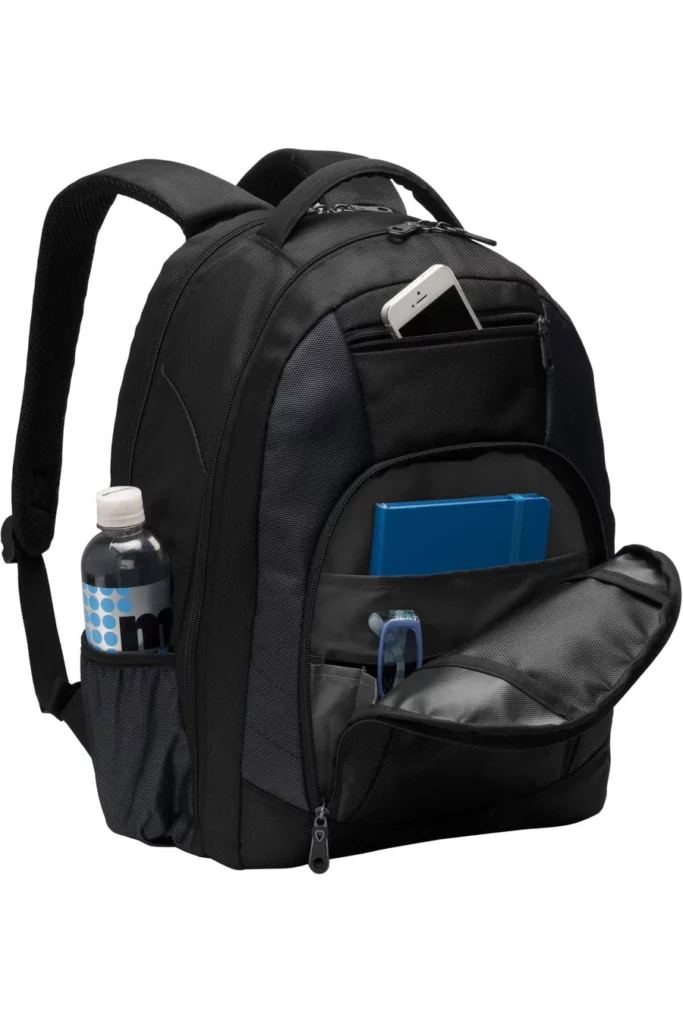 This commuter has all the bells and whistles your VIP giftee will love! It features a well-padded laptop pocket and is not too bulky or overwhelming to carry. It's typical for VIPs to spend a lot of time moving from place to place when it comes to working, and they need a bag that can withstand the wear. This is that bag.
Send your VIPs a gift they're sure to remember with this beautiful box of Nettie's Boozy Brownies. They're delicious, and they have a kick. Fudgy brownies dipped in chocolate and infused with Irish Cream, Bourbon, and Guinness make the absolute best holiday-themed treat. Plus, those who receive it can share them with family and friends!
Choosing a gift for your VIPs can be overwhelming, but if you think outside the box, you'll find gifts they adore.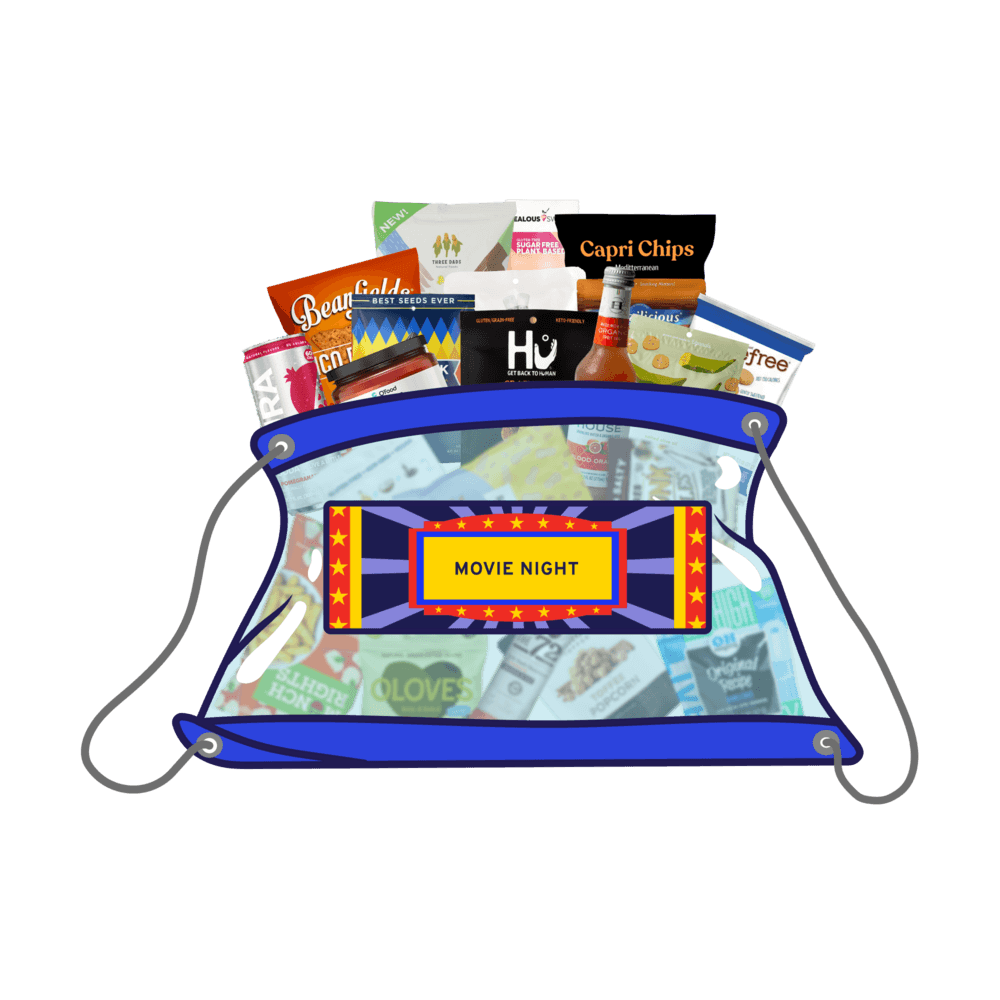 The goodie bags from SnackMagic are reasonably priced and so much fun. You can tailor the bag contents to how much you want to pay, and the Movie Night bag is full of sweet and salty concession treats! You can choose to include beverages, so your staff doesn't go thirsty on their next movie night!
If you're unsure of the snack idea or want to add to it, you could consider something helpful to their daily routines, such as PopGrips! Inexpensive but super durable, you can have your company logo engraved on the PopGrips, creating a beautiful, functional gift that your employees will love.
Inexpensive motivational gifts for employees can be hard to come by, but generally, you want to give them something you know they'll appreciate. Either of these suggestions will work, and you can always add more to create thoughtful gift baskets for your team.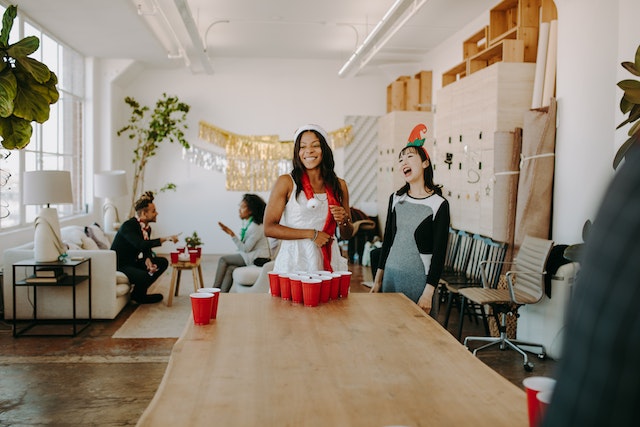 Benefits of Giving Employees Holiday Gifts
Boost Morale and Drive Productivity
Corporate gifts are an excellent way to boost employee morale and drive productivity, but remember that the gifts have to be meaningful. Gifts can be a thoughtful way to express to employees how thankful you are for their contribution, primarily during the most stressful time of the year. Show appreciation for their consistency and efficiency by choosing a gift they'll love.
Builds Company Reputation
One of the best ways to enhance your company's reputation is to treat your employees well; successful, well-thought-out gift-giving can contribute to that. We live in a time when social media rules. If you're giving out amazing company gifts and rewarding employees regularly, they will share that with their friends, family, and social followers. Your company will quickly earn notoriety for being relationship-driven.
Gift-Giving Strategies Save Money
Creating a gifting strategy for your employees can help you save money in the long run. The CEO of Sally's company hasn't put much thought into what his employees need, as there's an office full of swag in his building that nobody wants.
It's essential to tune into the needs of those working under you to show your support for them in any way possible. There's nothing wrong with giving really good gifts as a show of support, but you have to find ones that highlight how well you understand what your employees want in that respect. Please note nobody truly fawns over stress balls with the company logo splashed across the side (unless they are really stressed, but that's probably not a good sign!)
Reclaim Control Over Employee Gifting
By utilizing the convenient delivery and swag locker storage options at SwagMagic, Sally could clean out the mass amount of swag in her office and take control over future deliveries with SwagMagic's convenient delivery schedule.
Long gone are the days of drowning in swag, and Sally is gifting her employees presents that they appreciate. With SwagMagic, Sally can order bulk gifts for her employees without worrying about where she'll store them once they arrive. Not only did Sally get her office back, but she now shares the same outlook on swag as her CEO, and she's a big fan!