Every business organization in the world aspires to achieve tremendous success by coming up with employee engagement ideas that enhance the performance of its employees like offering half days on Fridays in the summer, monthly snack stipends, and much more.
Some companies even keep office pets to help their employees feel motivated at work. However, a cozy couch or a cuddly pet is not enough to keep employees motivated all the time. You might need just a little more than that.
It's extremely critical for the organization to have a strong bond with its employees. In order to motivate employees to elicit a feeling of dedication and belongingness and to increase their level of performance, innovative employee recognition ideas are extremely important.
Cool Employee Engagement Ideas, Gifts, and Activities
Employee engagement ideas have a ton of benefits not just for employees but for businesses as well. Following are some ideas you can use to ensure employee engagement for employees working from the office or from remotely.
IDEAS for EMPLOYEES WORKING FROM THE OFFICE:
Outings
Taking a vacation after a stressful year of working constantly certainly relaxes you a lot. Similarly, organizing short trips or outings for your employees can work wonders toward helping them relax. Frequently organizing small outings will help keep employees motivated and will give them something to look forward to. These outings will help the employees gain a positive outlook and will help create a strong company culture. When employees bond with each other during trips they develop good communication skills which are eventually beneficial for businesses. Here are some products you can gift your employees if you are using outings as an employee engagement idea. These products will come in handy during company outings.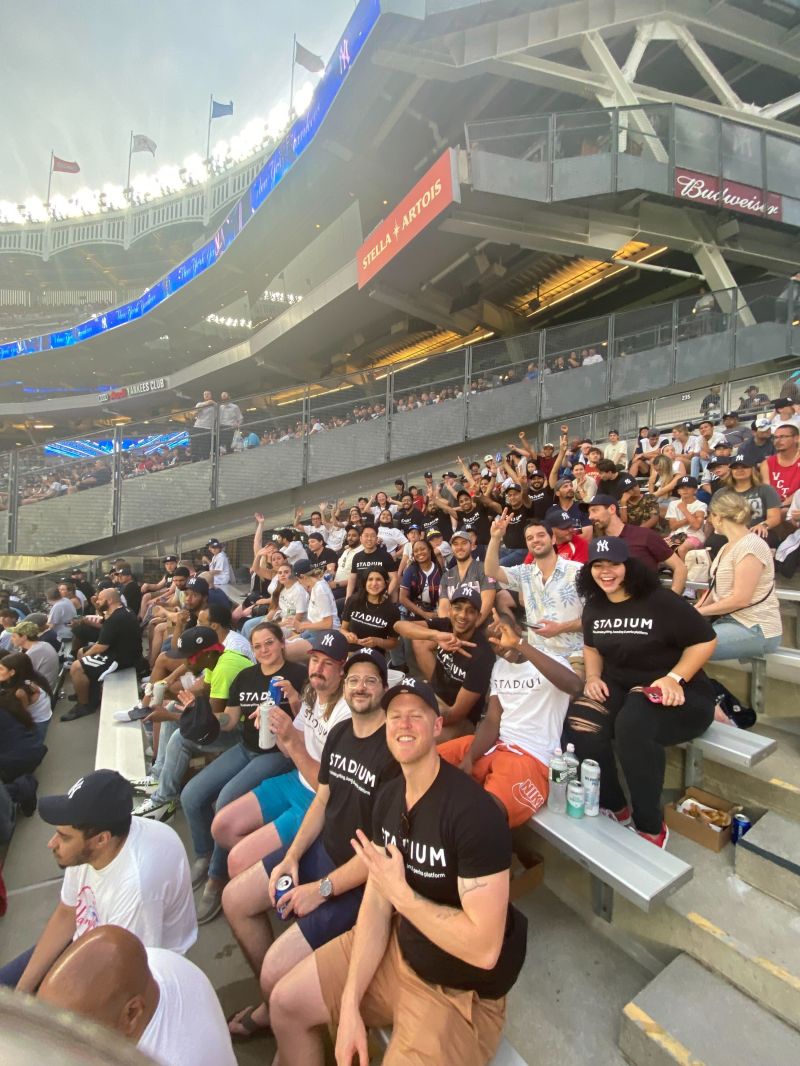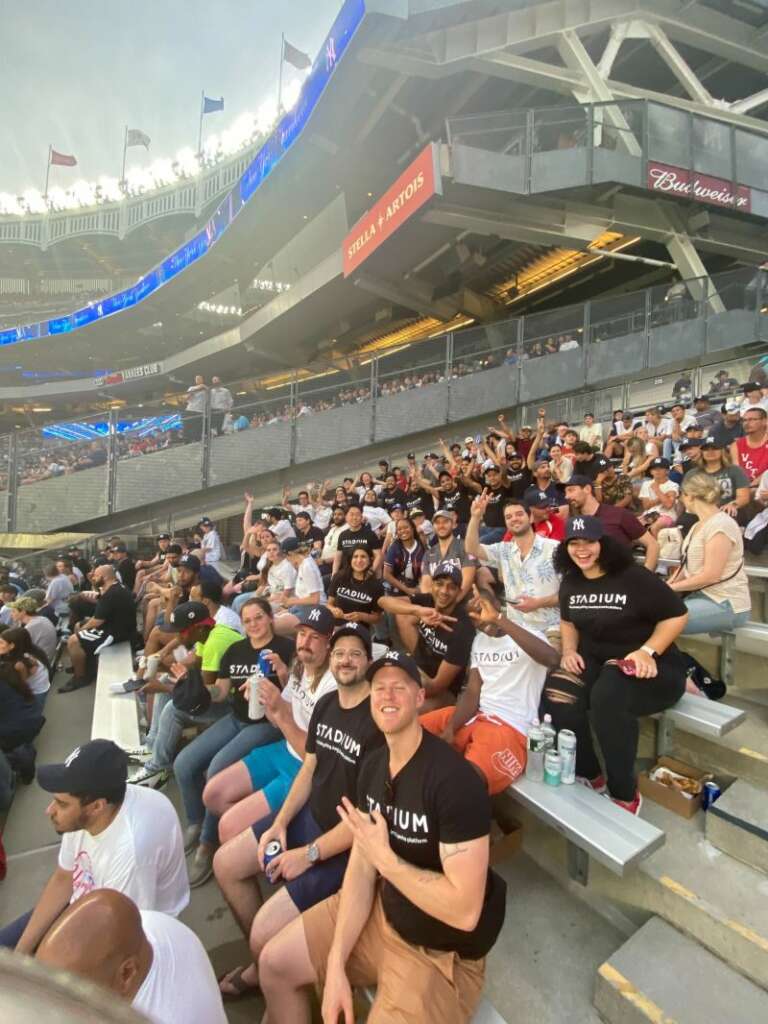 A pullover hoodie is an item that is worn by men and women alike. Gift this cozy pullover hoodie to your employees when taking them on trips. The hoodies will keep them comfortable and you can use the hoodies to market your business by branding them with your logo.
Travel mugs can be used even while you are not traveling. It's a very convenient item used by almost everyone. Give these to your employees and ask them to enjoy their vacations while they sip on hot coffee from their travel mugs.
When you take your team for a small picnic or an outing, sunglasses will always be useful. Hand these out as gifts during your office picnic and you will immediately notice your employees appreciating this thoughtful gift.
A backpack is an essential item used by every laptop owner. Your employees can carry their belongings in this backpack gifted by the company to them. Backpacks can be personalized and branded too which will act as a customized gift or an advertisement tool. A backpack can be used when you take your team for a business outing and therefore it will make a good employee engagement idea.
Wellness Perks
At a time like this where greasy junk food is available at the tap of a finger, giving wellness perks to your employees is a good choice. Promoting a healthy lifestyle by setting up a gym or offering healthy snacks can be one of the wellness perks enjoyed by employees. Some businesses also offer free gym membership to their new employees which is a great way to help them stay fit and healthy. Healthy employees in an organization cannot be underestimated. The health of an employee can be defined as the health of an organization and therefore wellness perks are one of the greatest employee engagement ideas. Following are some employee engagement ideas through which you can show your employees that you care about their wellness:
Remaining hydrated is extremely important for one's overall health. While you are working, it is very easy to ignore the habit of drinking water. Lack of physical activities tends to not make you thirsty for a long time. By gifting a water bottle as an employee engagement program you can ensure that your employees maintain the required hydration levels. This will ensure your productivity and activeness.
Gifting a rain jacket is a good employee engagement idea to keep your employees motivated. It will help them get to work even when the weather is not sunny. A good quality rain jacket will be greatly appreciated by your employees and will encourage them to show up to work no matter what the weather is like.
Ensuring your employees' wellness is important for a business since good health means good productivity. This pack of healthy juices shows your employees that you care about their health. Motivate them to adopt a healthier lifestyle and remain fit.
Encouraging your employees to work out and stay fit is something every organization must do. Gifting your employees a sipper bottle that can be taken along to the gym is a great gift to keep them motivated to stay fit and keep exercising.
Gift this convenient food container to your employees as a gift to promote good health. Your employees can use this box to store healthy salads and keep them crunchy throughout the day. They can enjoy healthy snacking while they work.
Celebrating milestones through gifts
Setting up small goals or milestones for employees is not enough. Rewarding the employees when they achieve these milestones can be a great motivating factor for them. If achieving a certain milestone means they will receive a gift or some sort of reward or a financial perk, the employees will certainly put more energy to work towards achieving this milestone. Rewarding or celebrating employees' milestones through these small gifts could eventually be an amazing strategy to increase productivity. What better way other than snacking on delectables is better than celebrating milestones? Here is a short list of all the items you can give out to your employees to celebrate their milestones:
This product is made using fresh ingredients and is a top-quality item your employees will thoroughly enjoy. Gifting Cuban bread can be a good way to motivate your employees to work harder towards achieving their goals as with each achievement they can get an exotic snack.
Delicious and sweet churros are enjoyed by everyone. Give these snacks out as gifts when your employees achieve a small milestone and let them know you appreciate their efforts.
Banana bread is yet another savory snack your employees can enjoy once they have achieved a short-term goal. Nothing says we care about you like a soft and warm loaf of banana bread. Let your employees feel pampered with this delicious gift of appreciation upon achieving a milestone.
One of the most popular dessert items can be used as a gift for your employees to celebrate their small victories. These cinnamon buns are made with soft dough and creamy icing which your employees will really enjoy as a small token of appreciation.
Frequent breaks
Constantly working for hours can be a boring task and might result in reduced productivity. Allowing your employees to take frequent breaks will help them stay relaxed. These frequent breaks will also ensure engagement from your employees. They will feel more responsible once they are given the liberty to enjoy frequent breaks every now and then. A frequent break might seem like a very basic strategy of employee engagement, however, it's one of the most successful ones. Allowing your employees to take stretching breaks also helps with their health.
Give your employees this fun Bluetooth speaker and allow them to take a short musical break every now and then. Music has the power to heal souls and a short break along with some music will help improve the productivity of your employees. This convenient Bluetooth speaker is portable and can be carried in your backpack so your employees can enjoy a bit of music while taking a short break at work.
This foam yoga mat can be customized and will be an appropriate gift for your employees. To promote a healthy lifestyle for your employees you can give these out as personalized gifts. Create a space in your building that can be utilized by your employees to rest and relax a bit and in this space they can take small yoga breaks to stretch and ease up their tense muscles.
Themed days
Celebrations are a part of work culture throughout the world. Celebrating in innovative ways can be good for businesses. For instance, celebrating public holidays or different festivals by having themed days in the office can be very exciting. Employees can dress up according to the theme and the workspace can be done up. This helps create a bit of excitement among the employees and works majorly towards keeping them motivated to show up to work. Themed days also help employees value their co-workers by celebrating festivals of other communities within the office. To celebrate festivals you can give out these snack hampers as gifts to your employees:
This hamper of multiple snack items is a perfect way to celebrate any occasion with your employees. Hand these out to your employees on different festivals and show them you respect and value their festivals and beliefs. They work as a great motivator for positive attitude building in employees.
Appreciate your employees by giving them small snack packs like this nutty hamper. These hampers are small treats but they help your employees recognize your appreciation for them. Hand these out whenever there is a birthday or an anniversary. This way it also puts a personal touch on the gift.
A luxurious and exotic snack makes a good gift for a small occasion. An employee will feel greatly appreciated if you give these out as gifts on their birthdays, anniversaries, or any other occasion. These gifts can also be given to your employees as gifts if they win any games you conduct in your office.
Valuing their opinions and taking feedback
This employee engagement idea is more psychological than material. Valuing somebody's opinion fills them with a sense of respect and gratitude. When the employees' opinions are valued in an organization, they feel they have an important role to play in the ongoings of the business. This helps them work harder for the business. Taking feedback from employees is also one of the greatest ways to communicate with them and understand them. An employee that respects the organization and its culture is naturally a great asset.
Work-life balance
There has been a sharp rise in people resigning from their jobs recently and work-life balance has a huge role to play in it. Allowing your employees to maintain a healthy work-life balance is more important than it sounds. Trying to increase productivity by increasing working hours will not get your business close to achieving its goal, however, a healthy work-life balance will keep employees happy and motivated to work harder. Many types of research have recently shown that a healthy work-life balance is valued by employees more than the money they are earning.
A fruit and nuts snack box is a great way to show your employees that you would like them to take the edge off and enjoy some time with their families, after all, family is important too. When you give your employees time and encouragement to build a healthy work-life balance, they will respond by increasing their productivity at work.
IDEAS for SMALL COMPANIES:
Small companies usually have a limited scope when it comes to gifting options as too much capital cannot be spent on employee engagement ideas. In such a case, there is a wide range of innovative yet affordable employee engagement ideas listed below:
Know your Employees
Having a personal touch benefits every field and using this as an employee engagement idea is a great strategy. Knowing what your employees are passionate about, what their wants and desires are, what kind of people they are, etc. is important for all business leaders. Knowing your employees will make them feel they are a significant part of the organization. Just as it works in any group, knowing somebody helps create a strong bond. This strong bond between the employees and the company will create a good company culture and it will help businesses avoid employee turnover. Use the following items as company swag to let your employees know you care about each one of them:
A personalized laptop sleeve with a picture of your employees is also one of the best gifts you can give your employees to encourage them. Printing a picture of your team on the laptop sleeves of your employees will be a great contributing factor in building a strong culture in your company. A laptop sleeve is a very useful product that will be used by every employee and is, therefore, a great gift.
Clipboards are an essential item in each office. You can customize these clipboards with either the picture of your employees or the picture of your team and hand these out as appreciation gifts. Your employees will be able to use these clipboards on a daily basis or they can even use them for special office events like important meetings etc.
Journaling is an excellent way to vent out your emotions. Generally, not every person prefers to write a journal but a leather-bound journal can be used for several purposes including office use. Get these leather-bound journals for your employees as they can be used for either diary entries or office work. This special leather-bound journal is made from recycled leather which looks absolutely classy.
A minimalist lightweight pen that clips onto your notebook is a great choice for a small gift as a token of appreciation for your employees. A pen by itself would not do the trick. It could probably act as an add-on when you give a leather-bound journal to your employees. These pens could also be kept throughout your office so that your employees never have to look for a pen.It makes things more convenient.
A baseball hat can be customized or personalized and can be used to gift to your employees probably before they go on vacation. It could come in handy while they are relaxing and having a good time. The hat is made using cotton material and is of a standard size that will fit all adults. There are a few colour options that are all pastel. Get these hats and customize them for your employees.
If you know your employees really well, you also tend to know their hobbies. A cookie decorating kit can be gifted to all the employees who love to do DIY projects. With this kit, they can decorate their own cookies and have a relaxing and fulfilling hobby time. The kit is fairly priced and is an innovative gift for people. Needless to say, it has the touch of personal appreciation which shows that you know your employees really well.
A t-shirt is a great yet affordable option for small companies to give to their employees. They can be branded if you want to advertise your brand along with appreciating your employees. You can print the T-shirts with your logo or you can personalize them with everybody's names and pictures
This cute little puzzle is a great desk accessory and can be a good gift for employees in a small company. It is affordable and can help your employees relax if they are stressed out at work
These convenient straws can be either personalized or branded and handed out to your employees along with some coffee mugs or tumblers. They can sip on delicious cold coffee or iced tea while they work. they are budget-friendly and a lovely gift.
Appreciation kits
Sometimes appreciating your employees through words is not enough. They need some material gifting too. Shallow as it may sound, it is important to give tangible gifts to your employees. Appreciating them through gift packages that include several items they would never buy for themselves, makes them feel grateful and hence improves their chances of staying in the organization for a longer time. It also helps increase productivity as they feel responsible towards the business and connected with the collective goal too.
This product is probably the most elegant item on this list. This engraved necklace can be customized with your employees' names. It has a sleek design and can be worn by both men and women. This lovely piece of jewelry can be a great gift for your employees to show them some appreciation. It is going to be a memorable gift that will keep reminding your employees that they are valued in their organization.
Everybody loves to take pictures of themselves. Selfies are exceptionally popular nowadays and nothing would be better for amazing selfies than some extra flattering light. This portable light focuses on the subject and allows you to take better pictures or selfies. It can also be used while you are video chatting. Your employees will surely appreciate this gift since everybody loves to take selfies.
Office parties
This employee engagement idea is one of the oldest ones but it is also one of the most popular ones. To create a strong team you need to create a strong bond between your employees. Through office parties, you can help your employees form friendships and build strong bonds with each other. These friendships will positively affect your business and will create a productive team for you. Office parties must be used as an engagement strategy by every business, whether it is big or small.
Office parties are incomplete without delicious snacks. This snack pack includes all the treats that you would need to enjoy a fun time with your colleagues. The box is specially curated with treats that can be enjoyed by everybody and are one of the most popular ones. Set these treats out as snacks during office parties to let your employees enjoy some scrumptious snacks while they take the edge off.
An exotic variety of fruit boxes can be handed out as a takeaway gift for all the employees attending the office party. They will be glad to receive a fresh gift and will feel energized to work even harder in the coming years.
No amount of snacks or cakes will ever be enough for an office party and so we suggest putting out these babka sample boxes for your employees. They can munch on these cakes while they enjoy the office party and have a good time with their colleagues.
The sample cookie box includes the top 5 best cookies made by this brand. Your employees will surely appreciate an exotic snack. Hand it to them at the end of the office party.
If you are tired of thinking about what to put on the menu for your office party, simply hand out these cheese pizza bagels to all of your employees. There is nobody who wouldn't appreciate a cheese pizza bagel. These small snacks will satisfy the snacker in your employees and will motivate them to work hard so they can enjoy more of such parties where exotic snacks are handed out to them.
IDEAS FOR THE EMPLOYEES WORKING FROM HOME:
It can be tricky to come up with ideas that will ensure employee engagement for remote employees. Check out this list of employee engagement ideas for employees working from home:
Flexible work hours
Providing a workspace to your employees where they can decide their working hours is one of the most effective employee engagement strategies. Allowing your employees to decide when they want to work will keep their minds relaxed and it will help them achieve their goals faster. Remote work can also be given to employees to work while they travel or while they get some rest at home This employee engagement idea will bring a lot of job satisfaction to the employees and will therefore make them more loyal to the organization. They would also be more dedicated to finishing the task assigned to them. Following are some items you can gift to your employee while you let them enjoy flexible working hours:
Sending your employees comforting packages of comforting soup will only make things better for them. A soup package that can be enjoyed while they are working from the comfort of their homes will make your employees feel extremely grateful to the organization. It is a good gift to show your employees that you care about them even when they are not physically present in the office.
This handheld massage roller ball will surely come in handy for all the employees working from home. When you are working from home hours tend to go by like seconds and before you realize it, you have been working the entire day. As a result, your neck and arm muscles suffer a lot and cause a lot of pain and discomfort. Gifting this massage roller ball to your employees will show them that you care about their well-being and comfort while they work from home. It's a very thoughtful gift for everybody who is working remotely.
A convenient coffee mug will be an awesome gift for employees working remotely. They can enjoy a hot cup of coffee while they work tirelessly. It's a thoughtful gift and will be greatly appreciated by your employees. It's not only convenient but aesthetically pleasing too and since it is dishwasher safe it can be washed quickly without wasting any time, especially while working
Virtual events
Thanks to technology, no matter where you are, you can connect with your team. There are some amazing ideas for virtual events that you can conduct which will work as a good team-building activity and will increase employee engagement. Some of these events can include cooking something together, conducting a team competition, solving puzzles, and conducting themed days. These online events can be fun employee engagement activities. Engaging employees in virtual events will help them stay connected with the other members of the team even while being physically away from each other. Send the following gifts to your employees before conducting such events to make them wildly successful:
When you conduct virtual events, having snacks is a must. Send these awesome caramel and cheddar cheese popcorn buckets to your employees working remotely so they can snack on them while you conduct virtual events or any virtual fun activities.
This variety pack of muffin and cookies will also make a great snack gift for your employees to munch on while they attend virtual events. Sometimes virtual meetings and events tend to be a drag and might bore your employees but the company of satisfying snacks will help them stay alert.
A cup sleeve to hold your cups when you attend virtual events is a pretty convenient accessory to have. With this cup sleeve, your employees can keep their cold beverages cold for a long time. It is also designed to avoid any spillage and can be used by employees working from home as well as from the office. Employees usually tend to sip on beverages while they attend virtual events and so this will be a perfect gift to send to your employees before you plan to conduct a virtual event.
EMPLOYEE ENGAGEMENT IDEAS FOR GLOBAL COMPANIES:
Global companies have employees working from all over the world and therefore they need to work a little harder to be able to show employees from different backgrounds that they care about them no matter where in the world they are placed. Following are some of the items that can be used by global companies to show their employees that they appreciate them and to motivate them to work harder:
Virtual coffee breaks
Coffee breaks are enjoyed by everyone no matter where in the world they are. Conducting virtual coffee breaks every once in a while will give your employees that window to relax between a pile of work. Sending them exotic and delectable treats to enjoy with their coffee will be a great idea for global companies to let their employees know they care. Following are some snacks to choose from:
A pack of delicious crispy cakes will be appreciated by employees all over the world. These treats can be enjoyed by your employees while they work from any location in the world. Sending these streets as gifts to your employees is a good idea because there will be a good companion for their coffee while they take virtual coffee breaks with you
This exotic snack bag is a bundle of macrons- the best companion a cup of coffee can have. Send these macron bundles to your employees while taking a relaxing virtual coffee break with the team.
Mental health initiatives
Working from home for a long time can take a toll on one's mental health. Human beings are social animals and a lack of social interaction while working from home can result in several problematic mental health issues such as depression and anxiety. Showing your employees that you care about their mental health will help them feel valued and will be a positive experience for them. By taking an initiative to ensure that your employees are keeping a track of their mental health, you will be able to help your employees overcome their issues and develop a positive mindset. It is difficult to connect with people from afar but taking a mental health initiative will help you easily achieve that goal. Cheer up your employees with this delicious gift when they are feeling low:
If you are feeling low, nothing will fix your mood like a chocolate bar. Send this chocolate bar gift set to employees who are working from home. Employees working remotely tend to get pretty lonely at times, especially if they are not living with their families. A chocolate bar gift set will show them that their organization cares about their mental health and would do as much as they can to help them cheer up.
This extravagant food item can be given to your non-vegetarian employees. It's an ultimate charcuterie collection that will be a memorable gift not only for employees but for their friends and families too. It is filled with treats that can be enjoyed by many people.
Celebrate Virtual employee appreciation day
Appreciating your employees is crucial as they are the pillars of your organization. Every employee seeks validation and appreciation. Praising your employees will help them value themselves as people. Sometimes a small idea of employee appreciation can be a huge motivating factor for an employee. Conducting a virtual event that acts as an appreciation day for your employees will be an effective motivator. Appreciating your employees on a public platform in front of the whole staff will definitely help them stay motivated.
Appreciation kits
Sometimes words of affirmation and praise are just not enough to show how much you value your employees. Curating a special appreciation kit for all of your employees and sending it to their homes as a surprise will be something your employees will appreciate a lot. An appreciation kit can include a number of items listed above. The whole package can be sent to your employees as a gift of appreciation for their hard work and dedication. A customized appreciation kit with the gift of your choice will surely make each employee very happy. You can give out these appreciation kits when you plan to conduct an appreciation day so your employees can enjoy these treats and gifts while they attend the virtual appreciation day.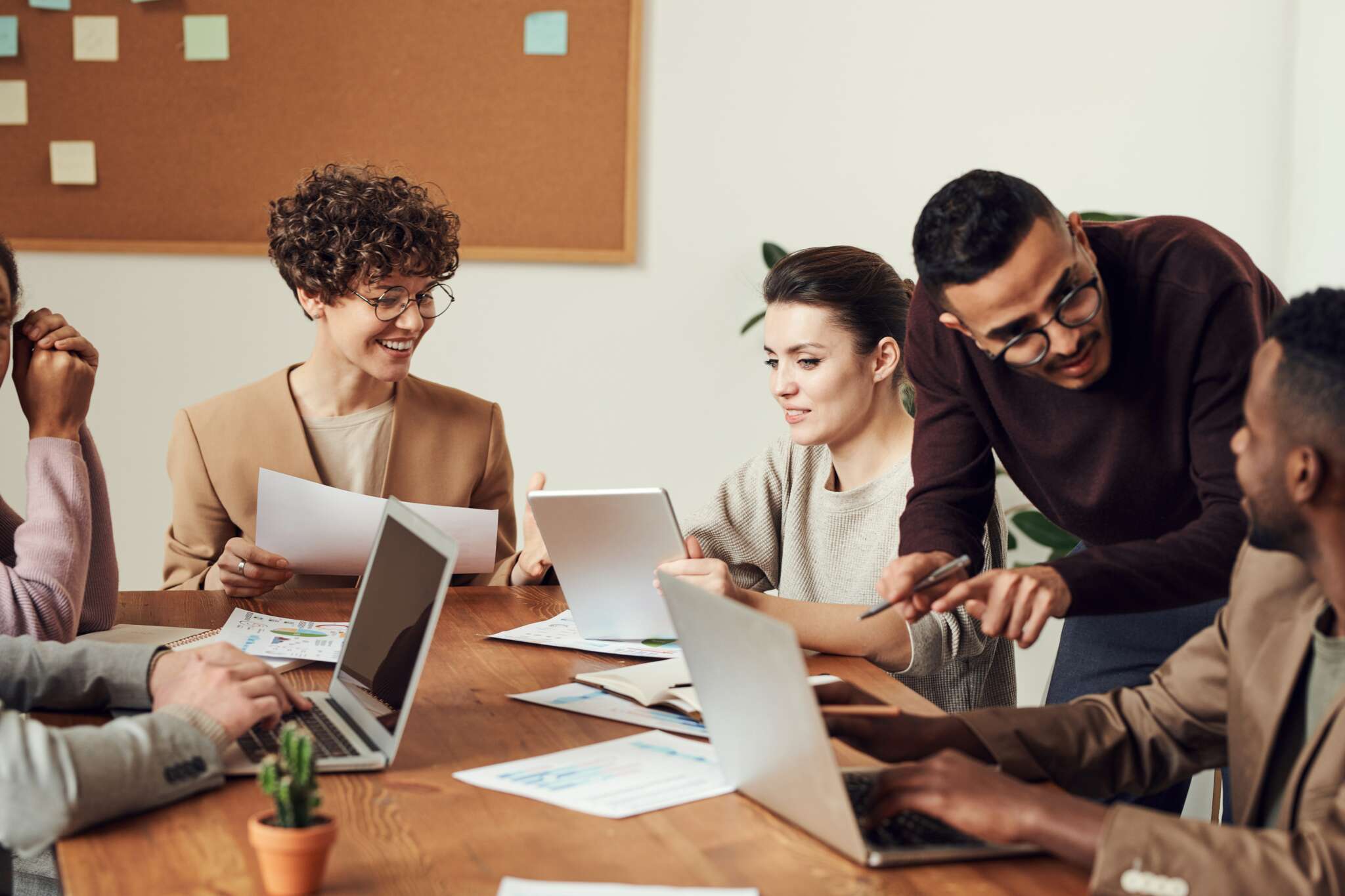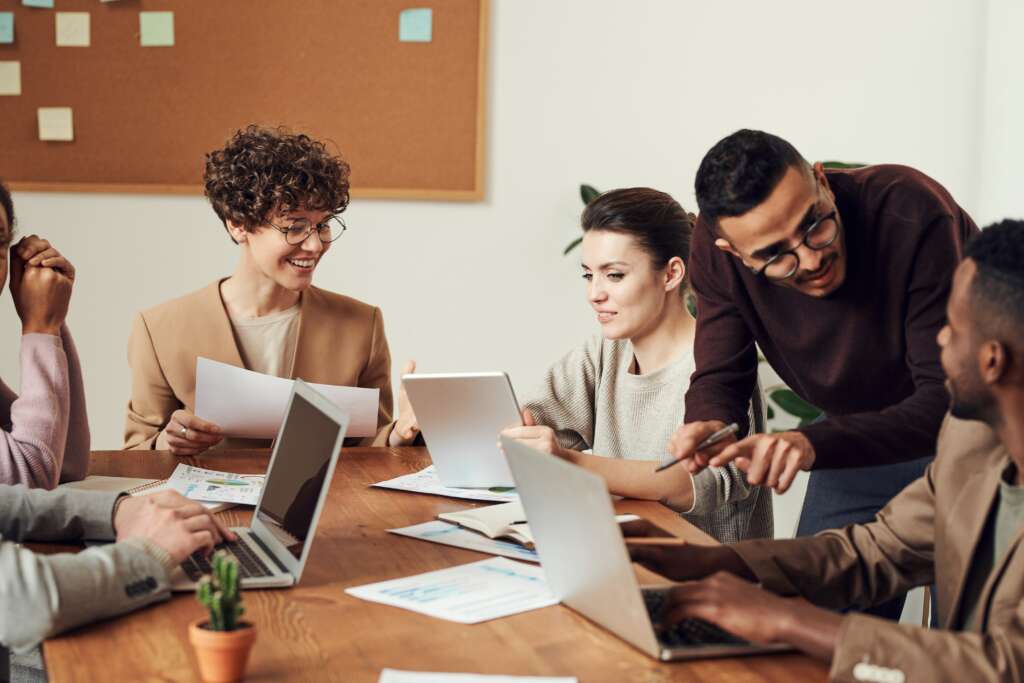 How employee engagement helps the company?
Employee engagement ideas are centered around employees but they also fetch a whole lot of advantages for the companies that implement them. Have a look at the few benefits a company can derive through employee engagement ideas:
Increased productivity
A motivated and dedicated employee is a hard worker. Through employee engagement ideas you can keep your employees encouraged at all times. Several observations tell us that there is a visible increase in productivity after the implementation of employee engagement ideas.
High profitability
A company where employees are highly productive will naturally achieve higher profits. A positive attitude makes employees work harder and it also helps them believe in the goal of the company. Through increased productivity of employees, the company will certainly make higher profits.
Less absenteeism
In an organization that values its employees, invests in activities for their motivation, and creates a positive workplace, there will be very little absenteeism. A positive work environment will not only give the employees a better physical space to work in but will also help them become more dedicated to your organization, hence, reducing absenteeism.
Lower employee turnover
All the above benefits point to this major benefit of employees being loyal to the organization and offering their services for a long time to one company. A positive work environment, a healthy communication channel, and a good work culture will make the job a rewarding experience. It will therefore result in lower employee turnover.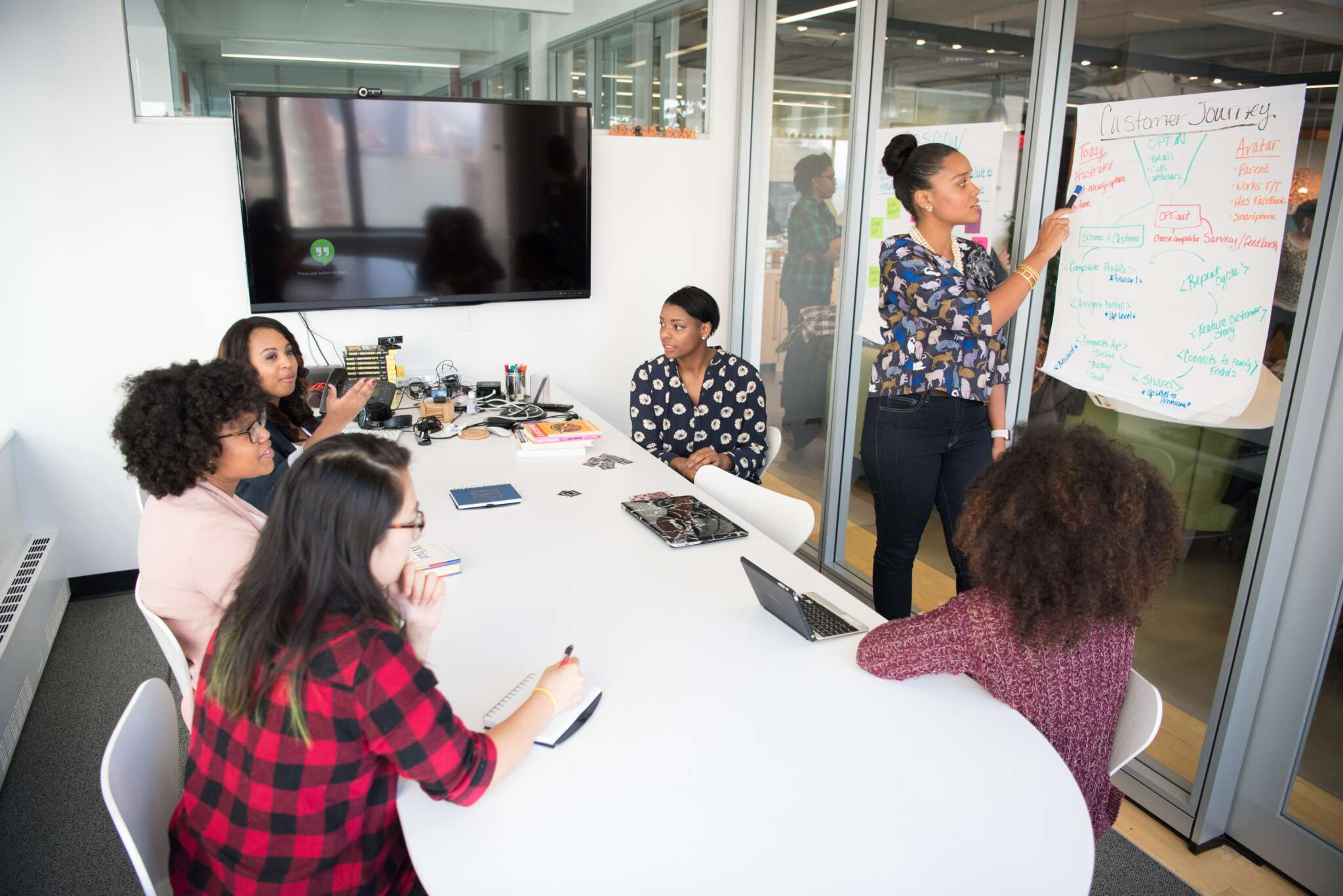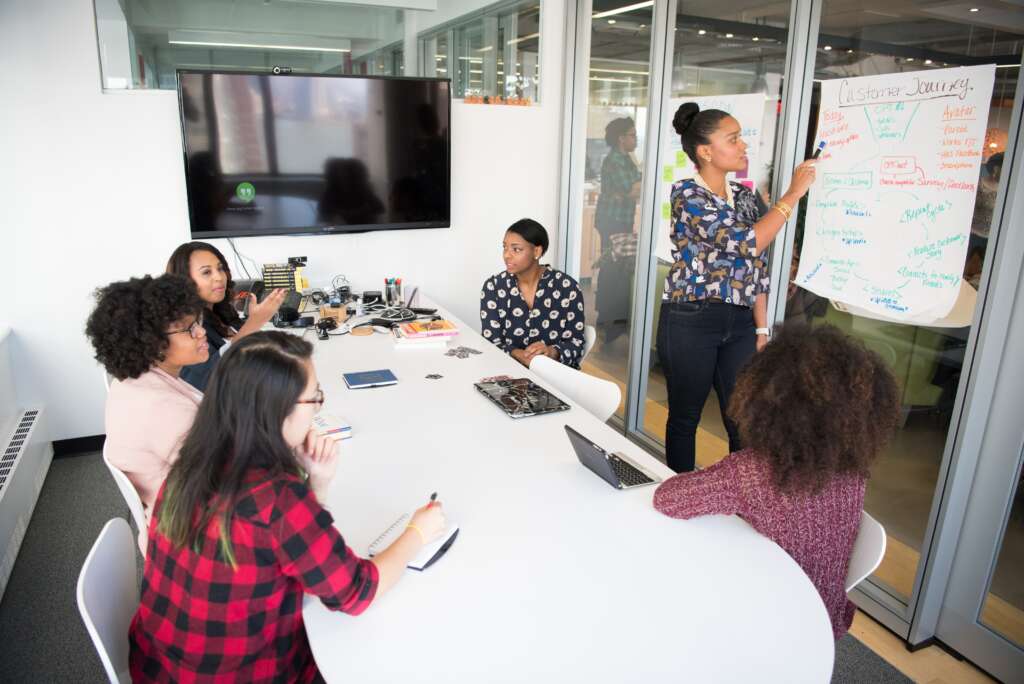 How employee engagement helps employees?
An employee engagement program is not just a strategy that helps businesses succeed, it also brings with it a lot of benefits for employees. Some of these benefits are listed below:
Job satisfaction
For every employee, the element of job satisfaction is of utmost importance. When one works in an organization that values its employees and treats them with respect, job satisfaction comes naturally. At the end of the day more than anything else, every person wants to be respected.
Sense of belongingness and positivity
To feel comfortable and have a sense of belongingness is crucial for every employee. Employee engagement ideas ensure that companies build a culture within the organization that gives the employees a sense of belongingness and creates an environment that is filled with positivity. An organization where every employee feels motivated to come to work and has a positive outlook is bound to be a huge success.
How employee engagement can be measured?
Here are some simple strategies to measure your employee engagement:
Establishing employee recognition goals will help you keep track of whether these goals were achieved during the program. You can set benchmarks that will let you know if goals were achieved.
You can also conduct surveys to find out more about your employee engagement status.
Setting up virtual meetings to conduct feedback would also be a great way to measure employee engagement.
Conduct is an employee retention survey that will certainly let you know if your employee engagement programs are working.
How SwagMagic can help?
Swagmagic has amazing features that will help you set up your Swag store for your employees and send these items directly to their addresses. Check out the following features to find out more:
The treats dashboard will help you keep a track of order redemptions.
The 'open link ordering' feature will provide you with a unique link that can be shared by anyone, to anyone making things even more convenient.
With the 'schedule your treat' feature, you can schedule your treat box arrival.
If you are on a tight schedule, you can also choose the option of 'rush shipping' and avail of multiple shipping options.
One of the coolest features is the one that allows you to pay only for the redeemed swag items so your money will never be wasted.
SwagMagic is an amazing platform that helps companies set up swag stores so that employee appreciation gifts can be sent directly to their employees' addresses, especially for the employees working from home.
Check out SwagMagic for exciting swag that can be personalized for your employees.
You can even check out SnackMagic or Superior Dishes for tasty and scrumptious snack gifting. For exciting team building activities, head to Team Builds.
FAQs
What is employee engagement?

Employee engagement is an interesting human resources concept that is dedicated to improving the level of engagement of employees. An engaged employee is a more dedicated worker and feels a good sense of belongingness in the organization.  
Why employee engagement activities are important?

Through several employee engagement ideas, human resources can create an amazing level of enthusiasm and dedication in its employees.

Once these ideas are implemented, employees will constantly look for ways to improve their performances and contribute towards achieving the company's collective goal. When an employee feels enthusiastic and dedicated to their job, the company's employee engagement idea has succeeded in achieving its goal.

It might not sound like much but employee engagement can be instrumental to a company's success. It's the key that opens doors to job satisfaction for all employees.

There are numerous types of research that show that companies that invest their time and resources in coming up with creative employee engagement ideas have a higher chance of performing better in the long run.

Employee engagement can be the tool to develop a strong connection between the employees and the organization if it's conducted properly.