We all are familiar with the employee appreciation concept and to mark that special day of employee appreciation is celebrated. But there are other stakeholders attached to any company and clients come on top which makes it important to appreciate them and acknowledge the relationship.
Showing appreciation to your clients comes in many different forms like different business gifts. This could be anywhere from thank you notes to appreciation gifts. Experts note that showing genuine appreciation for your clients not only helps with retention; but also referrals.
Gifts aren't the only way to show appreciation – at least not at our office. Our marketing team is obsessed with Willy Wonka. Like obsessed. Pretty sure the senior marketing director has dressed up as Willy Wonka for Halloween every year since he's worked here. And the others on the marketing team go as Oompa Loompas. It's interesting, to say the least. Anyways, marketing decided to do a golden ticket type of sweepstakes for their customers as their new product launch strategy.
This might not work for your company though. Especially if you don't have a Willy Wonka enthusiast on the team. So if that doesn't work for you, but you still want to find fun ways to show appreciation to your clients, here are some of the best marketing gift ideas.
Thank You Notes For Customer Appreciation
So when we started this golden ticket sweepstakes for customers, it was a little hectic. Marketing figured out some rules, such as a lot of people might get the ticket – they'll throw it into customer purchases at random per day– but the person needs to post on social media to get the actual prize.
So while this was a great idea for product promotion, they needed to do more to show client appreciation. That's where thank-you notes came in.
With each "golden ticket" marketing also placed a thank you note for each client. The notes contained a thank you message to the customer for the purchase or thank you for your repeat order quotes.
If you want to boost customer morale, thank you notes for customer appreciation are a great move. You could include a thank you for supporting my small business message or any other message that's relevant to your brand/company.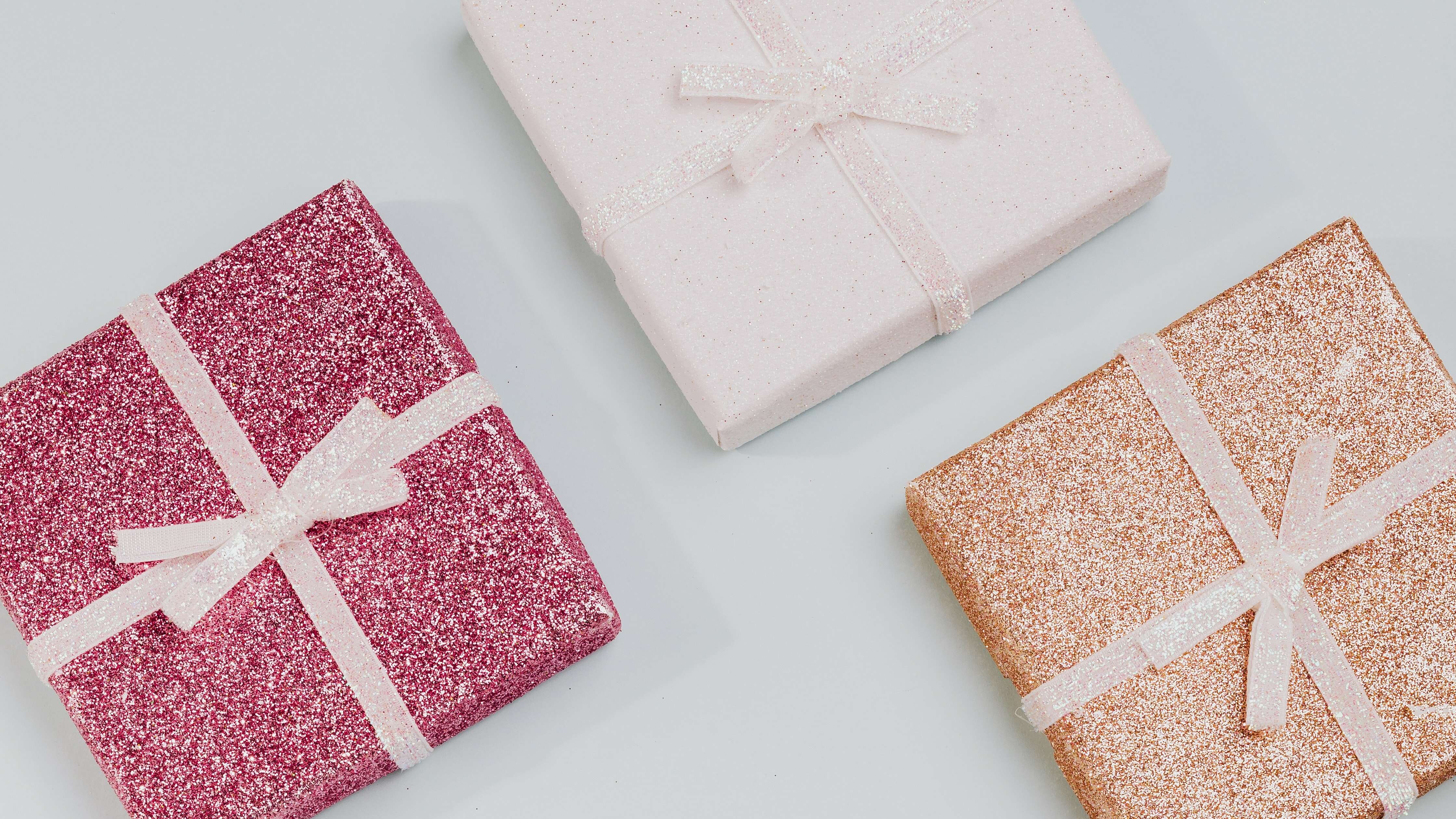 Branded Swag
The thank you notes were a good move for our business, but you may be wondering what exactly did the marketing team consider as the golden ticket prize? Surely it can't just be a "golden ticket" there has to be something more interesting than that. It had to be something that the person can show off on social media – but also is relevant and useful to the brand.
We chose to send swag as the golden tickets because it was relevant to our company.
When it comes to finding the best client gifts, it doesn't have to be anything crazy. Small customer appreciation gifts or corporate gifts still make a powerful impact.
Branded swag, such as tumblers, t-shirts, tote bags, and sunglasses, are all great gift ideas to appreciate clients because it helps spread brand awareness, while still showing your customers that you care.
Whether it's apparel, drinkware, tech, office supplies, etc., choose something that's on-brand and relevant to your business.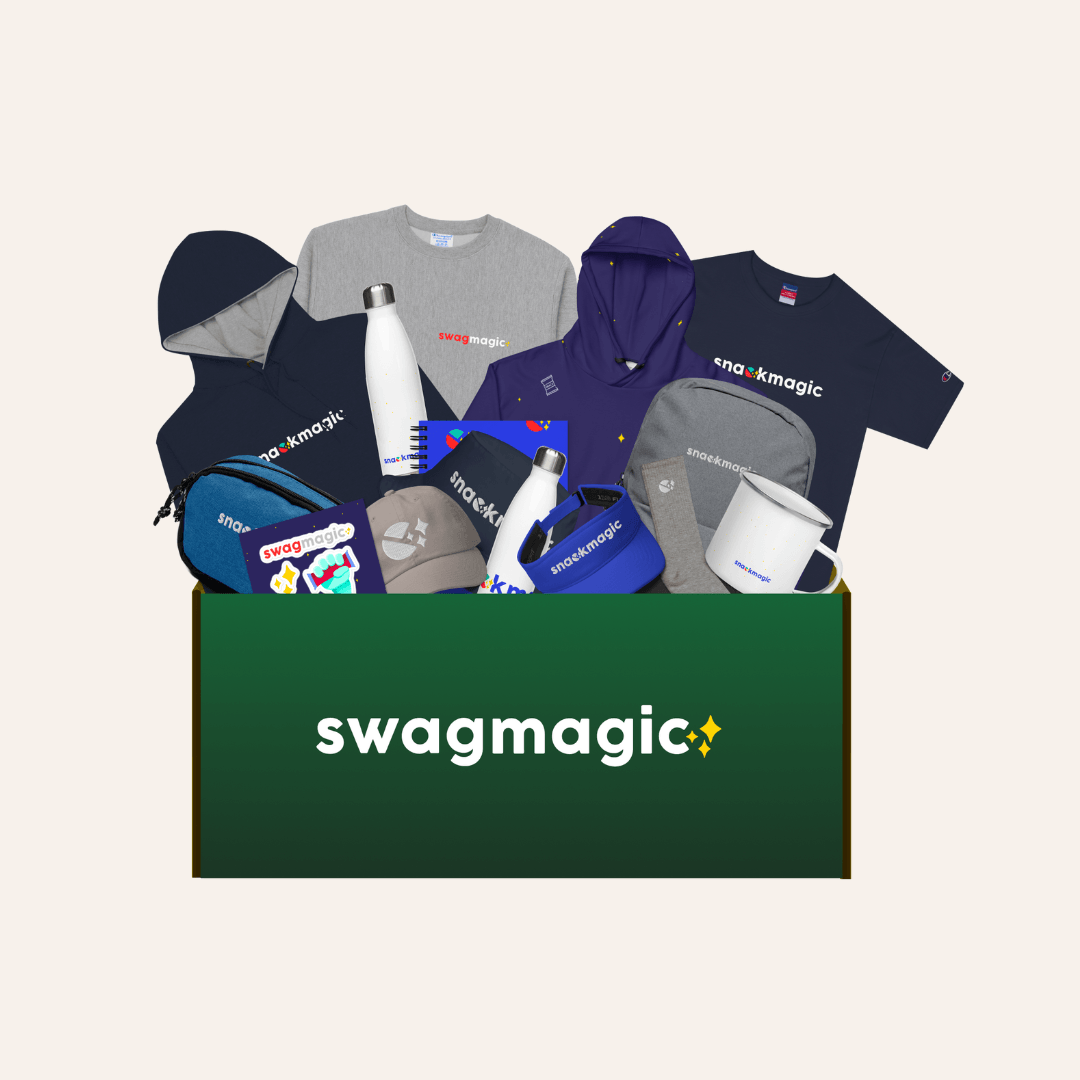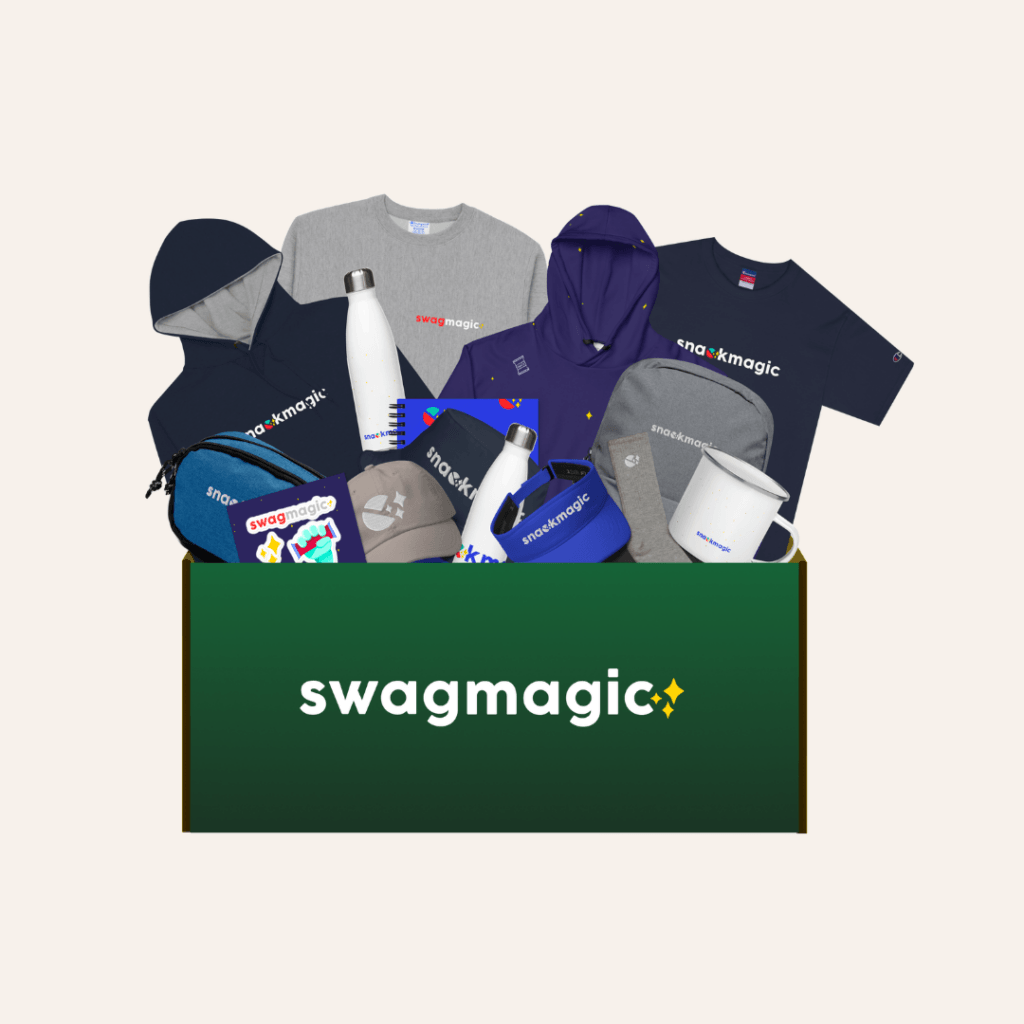 Custom Magnets
Magnets are the best inexpensive client appreciation gift.
When sending gifts to all of your clients it might be easier to order your client appreciation gifts in bulk. Ordering small customer appreciation gifts in bulk and having them on hand when you need it will make your life easier – and you'll be able to show appreciation to your clients whenever and wherever.
To order small thank-you gifts in bulk, check out Swagmagic.com – that's what we did! You can customize any items to fit your brand and business.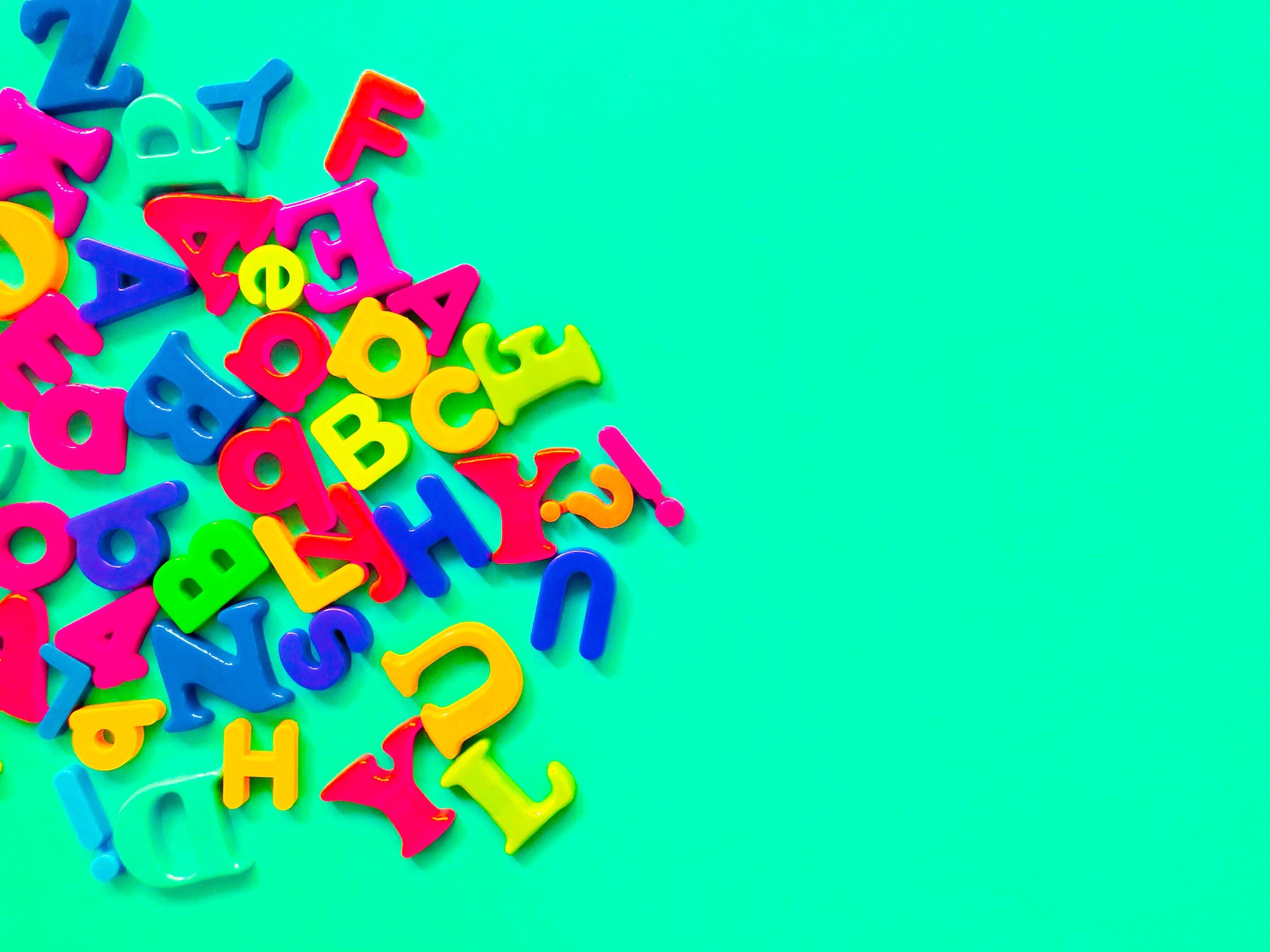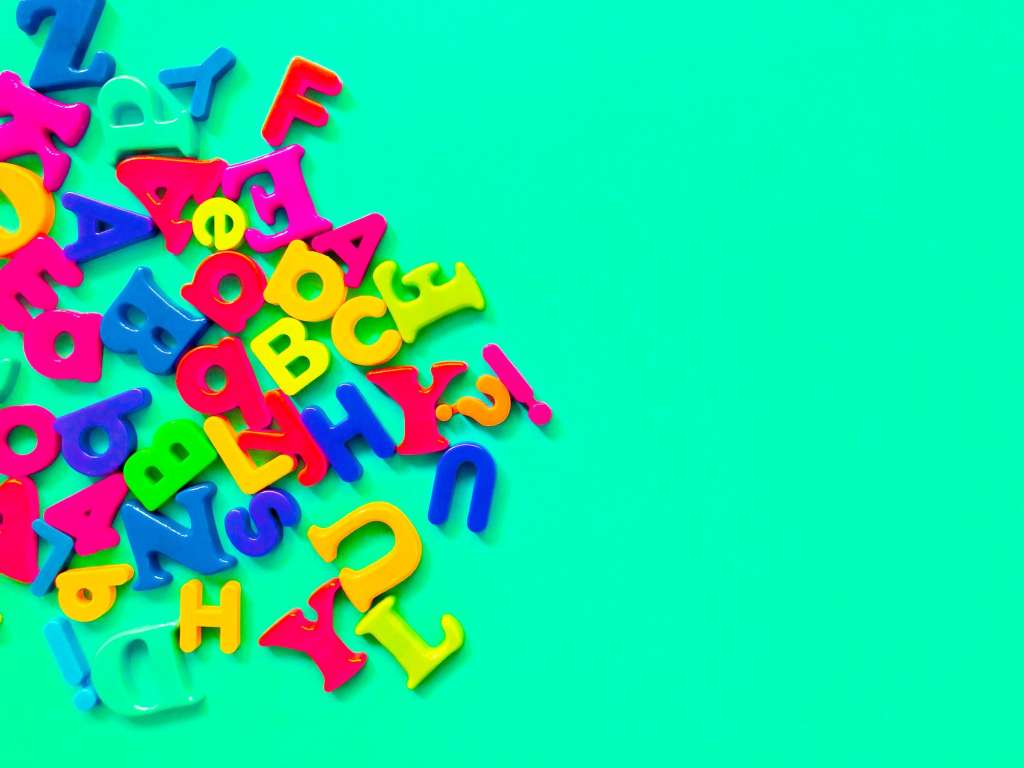 Goodie Bags
Amazing small thankyou gifts for client appreciation.
If swag isn't your business' style, there are still tons of other small thank-you gifts for clients that you can give. Small business thank-you gifts are a great way to show that you care about your customer's business.
Consider giving goodie bags with snacks in them as a thank-you gift for client referral. Other small gifts include plants, self-care products, gift baskets, and any other small item that shows your appreciation.
If you're looking for complimentary gifts for customers, you may want to give your clients cookies or other sweet treats. It's a nice way to show them that you value them as a client.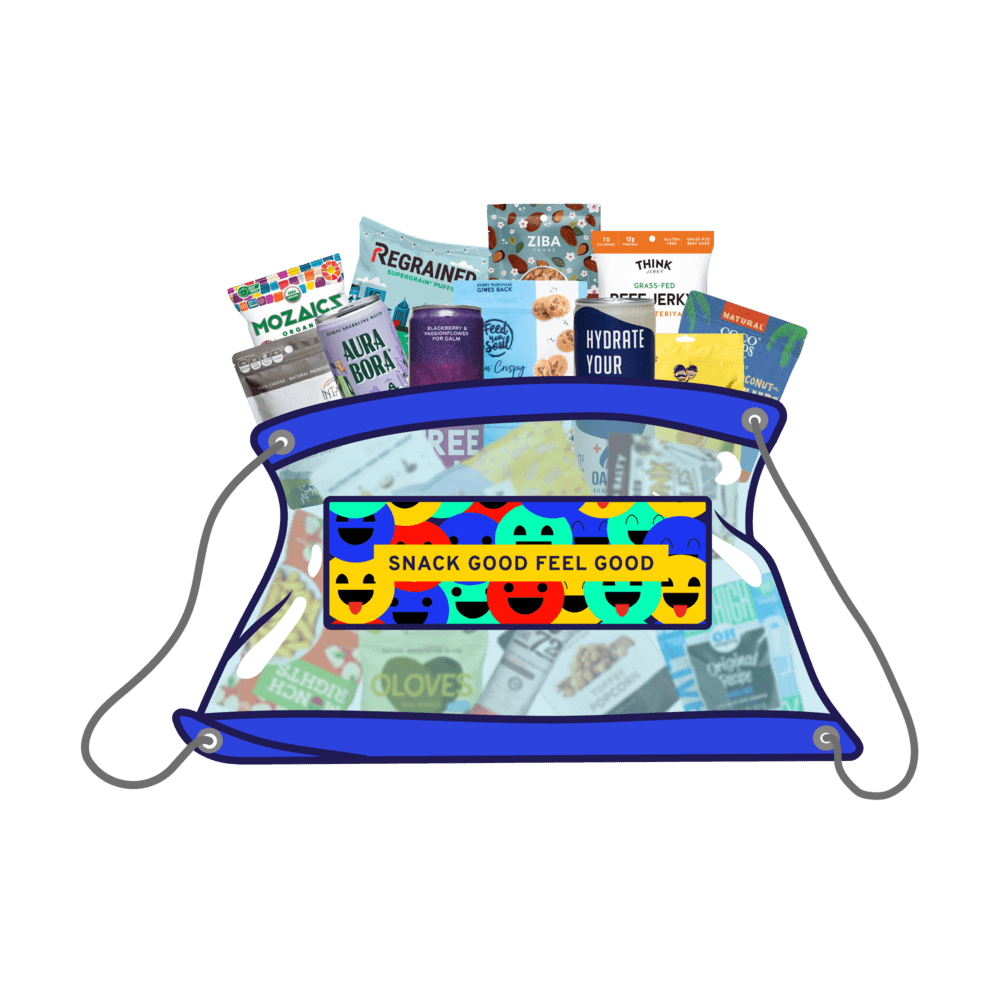 Curated Gift Box
A luxury client appreciation gift basket.
So you don't have to go as far as hosting a Willy Wonka golden ticket sweepstakes to come up with unique client gift ideas. Unique corporate gifts can be as simple as a specially curated gift basket. If you're looking for gift ideas for VIP clients, consider personalized client appreciation gifts, such as branded merchandise from your company or a luxury food item that you know they enjoy.
Our company has learned that client appreciation gifts can go a long way. After the Golden Ticket sweepstakes, they had 1,000 posts on social media. It was great for brand awareness and we saw a lot more repeat orders. As a reward for their efforts, the marketing team got together and watched Willy Wonka.