Client gifts (aka corporate gifts) are a long-standing tradition in many industries, even being worthy of a mention in this 80's New York Times article. Though times have surely changed, the notion of corporate gift-giving being a remarkable part of business life hasn't, and it's still as important as ever to understand how these practices can influence your business and keep your customers happy.
But why corporate gifting is important?
How do corporate gifts for clients help in increasing client retention rates?
How do client corporate gifts open the door for new business opportunities?
"Corporate gifting is a powerful strategy to build relationships with your customer base."
Watch this short video to understand the nuances of corporate gifting.
Being savvy on the dos and don'ts of corporate gift-giving can improve your customer loyalty immensely by showing your customers they are important to your business.
We have selected the best corporate gift ideas for clients to help you in the shortlisting process:
1. Branded Swag Kit
The absolute best way to ensure your clients receive a unique, special gift tailored to their needs is to order from a professional corporate-oriented company such as SwagMagic. You will find a diversity of gift ideas for clients and business partners, as well as unique high-end corporate gifts that will satisfy even the most demanding of tastes.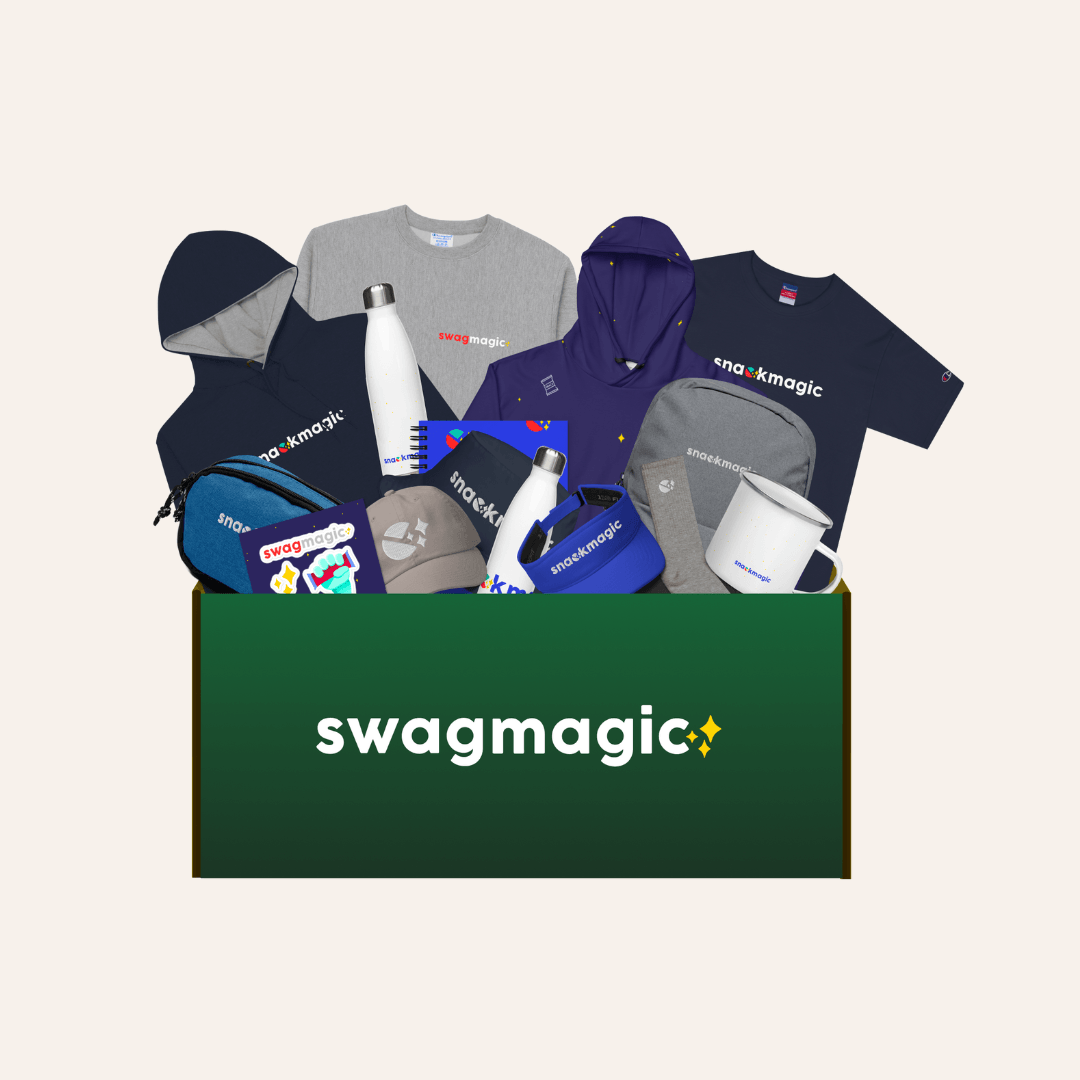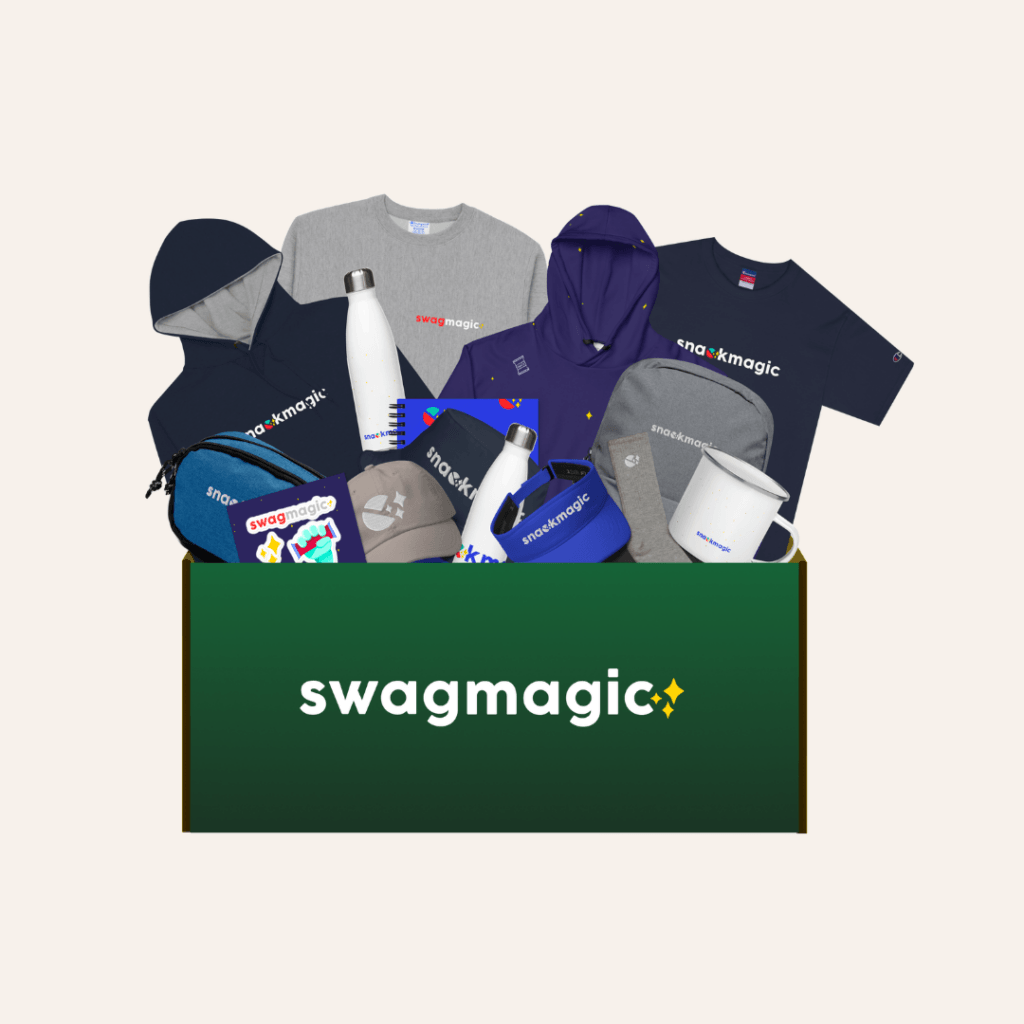 The SwagMagic gifts and gift boxes, called Swag Kits, are wholly customizable and you can guarantee that they will fit your clients like a glove. Get your clients a Swag Kit with several items for your specific client type, that you should carefully review to make the best choices, or personalize your other gifts with special branded stickers to send a message.
As an extra, SwagMagic also allows you to send customizable note cards and even celebrity videos to truly add a special touch to your gifts!
Besides the advantages brought on by full customization options and bulk swag gifting to clients, if you have storage concerns, you can use the Swag Locker feature to have your items kept safely by SwagMagic until you need them.
2. Gourmet Dishes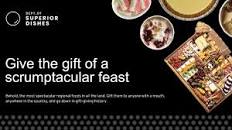 Gourmet dishes can make excellent corporate client gifts as they provide a luxurious and indulgent experience for the recipient. Gourmet dishes are typically made using high-quality, premium ingredients and are crafted with exceptional attention to detail. They can range from classic favorites like artisanal cheeses, charcuterie boards, and chocolates to more unique and exotic options like truffle oils, caviar, and specialty teas or coffees.
3. Surprise Snack Box
A snack box can be an great idea for client gift as it offers a variety of tasty treats in a convenient and easy-to-share package. Snack boxes can be curated with a range of sweet and savory snacks, including chocolates, nuts, cookies, chips, popcorn, and more. They can also be customized to suit different dietary needs, such as gluten-free, vegan, or keto-friendly snacks.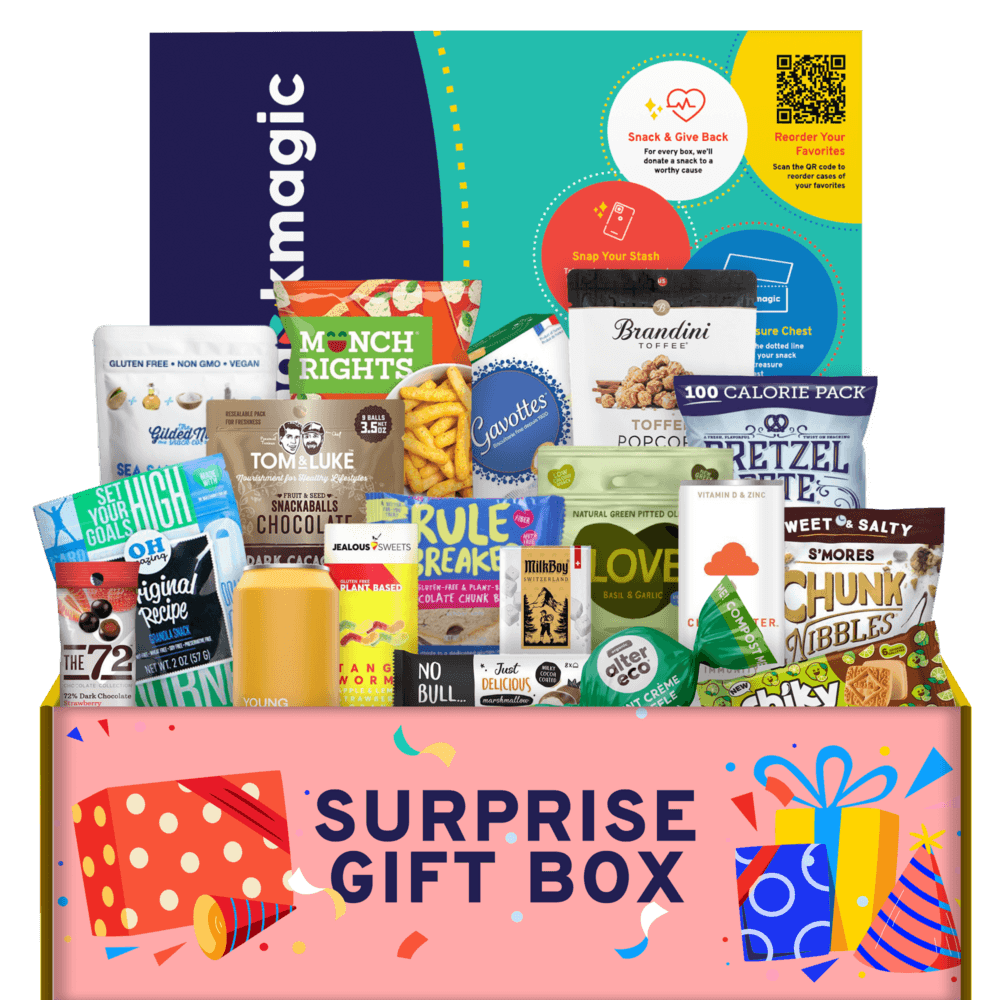 If you have a large diversity of clients and would like to also diversify your corporate gift options, SnackMagic curated snack boxes can also be an ideal gift for your clients. All snack boxes are made with unique snacks, which means your client will never get bored with your gifts!
4. Personalized Gifts
Giving clients personalized gifts is a great way to show that you value their business and appreciate them as individuals. Personalized gifts can include things like monogrammed stationery, engraved pens or desk accessories, or even customized products with their name or initials. These gifts can help create a personal connection with clients and show that you took the time to choose a gift specifically for them.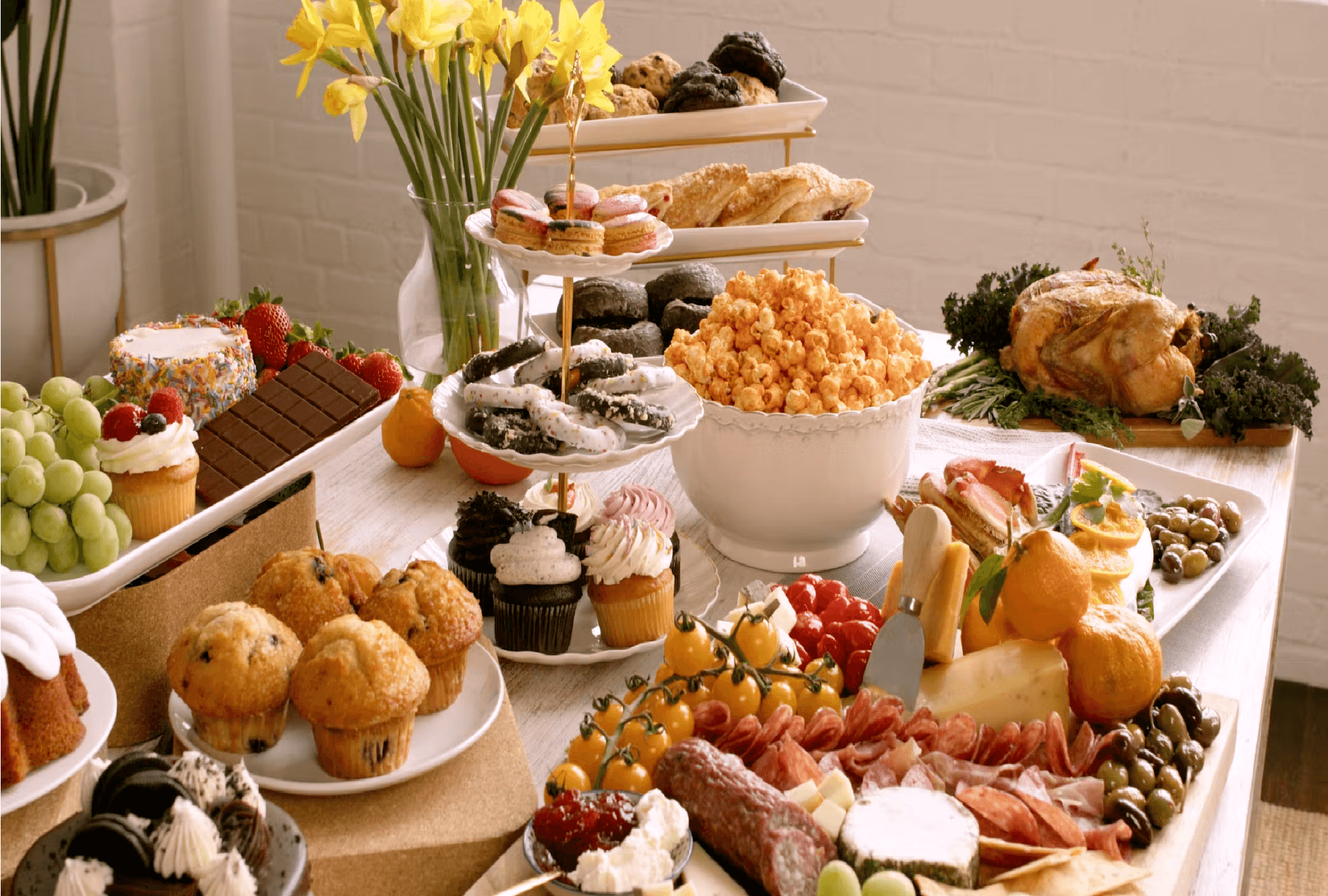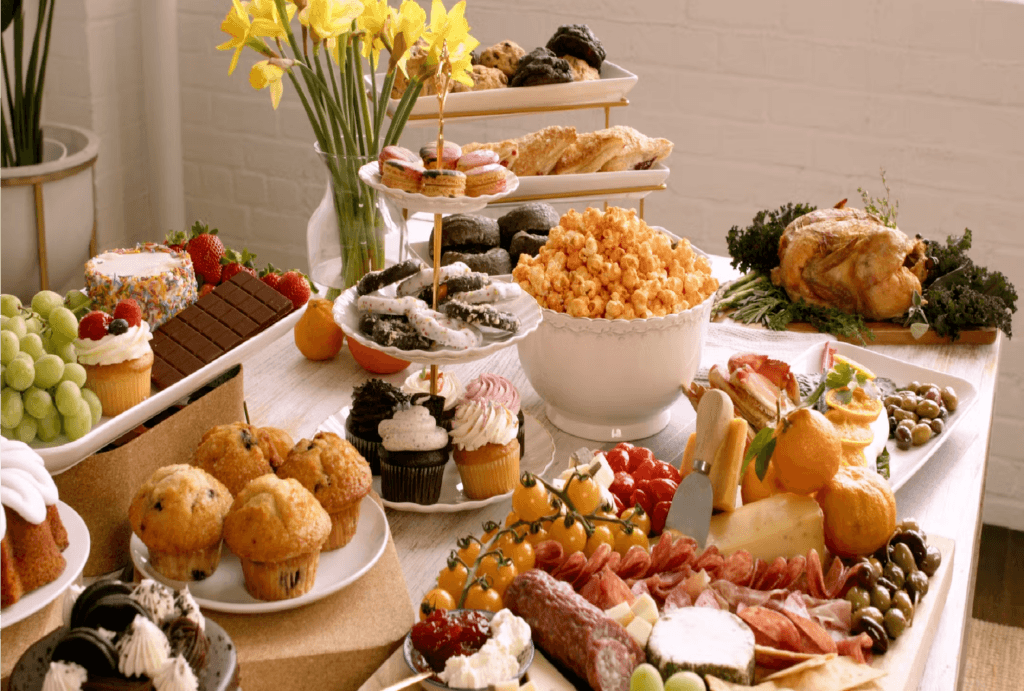 Luxury Gift Ideas for VIP Clients
Luxury Corporate Gift Basket: Wine or Branded Jackets from North Face
Customized Tech Accessories: Airpods
Exclusive Tickets to Sport Events
Premium Travel Accessories: Designer Luggage
Portrait Paintings or Sculptures.
Handcrafted Cufflinks
Private Dining
If you'd like to make a statement, we also have luxury branded gifts for your clientele. For your more refined crowd, we suggest a gourmet experience in the form of a corporate gift that can score you some points with your valued clients. Premium gift ideas you can consider are delectable meals you can order from the Department of Superior Dishes.
They have Holiday-themed specials, so make sure to take full advantage of the seasonality to give a special touch to your corporate gift. There are all kinds of courses, both sweet and savory, which means surely you will find something appropriate for your customers.
If you're dealing with someone who would much prefer a drink, try to find your unique high-end corporate gifts and luxury client gifts at a reputable brand like Tap & Cork for luxury wine packages and charcuterie. These gift ideas for VIP clients aren't exclusive to alcohol drinkers, as you can also find non-alcoholic packages on their website, making it the perfect corporate gift for anybody. Give your customers the gift of a tasting of high-quality wines, with charcuterie as an option for a truly luxurious experience.
Inexpensive Gift Ideas for Clients
Personalized thank you notes or cards.
Branded promotional items such as pens, mugs, or keychains.
Customized office supplies, such as notepads, sticky notes, or mousepads.
Gift certificates or discount codes for your company's products or services.
Small desk plants or succulents in decorative pots.
Customized candy or chocolate bars with your company's logo.
After looking at a number of relaxing gift options, you may wonder, "Are gift ideas for clients cheap?" They certainly can be! A corporate gift is not measured by how much it costs, and it's the thought that counts in this situation. Even a simple card can have a huge impact on your company's reputation in the eyes of your clients.
The best part of the customizable shopping experience offered on SwagMagic is that you can tailor the swag you buy to your specific needs, as well as your client's. This means you can choose to go for a more affordable type of gift, such as a custom lapel pin or special custom magnets. The idea is to give the clients something that will show you appreciate them and value their loyalty, which doesn't have to be expensive at all. There are also quite affordable snack boxes, which are a safe bet for customers since they can build their own snack stash.
If a more practical approach is more your style, opt for a gift that will be useful for your client's life without breaking the bank, such as an organizer tool or a notebook. Sending more expensive gifts doesn't necessarily mean better customer interaction, either, so be sure you realize the real value of the corporate gift is in the recognition of the client's importance and worth to your company, and make sure your corporate gifts are, above all else, thoughtful.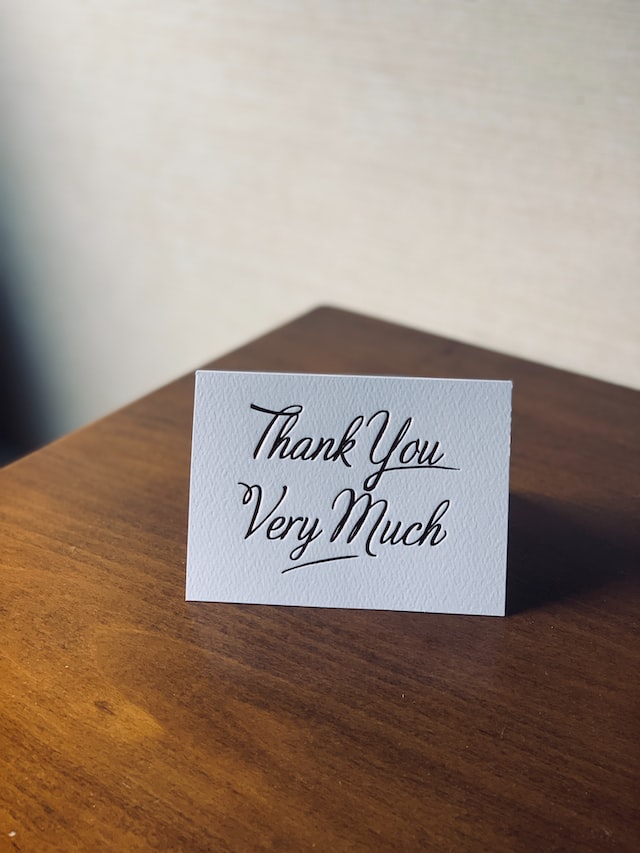 All in all, a positive and proactive attitude towards corporate gifts and gift-giving can bring a special harmony to your business by building trust with your clients and making them feel like an integral part of it. Gift-giving doesn't have a one-size-fits-all solution, especially in the corporate world. You have to assess your needs and your client's needs and find appropriate corporate gifts, either from high-end brands for VIP customers or simply as a token of your appreciation to your general customer base.
Do you remember that poor success report you had to analyze earlier, the one that got you started on your gift-giving journey? The good news is, at the end of the day, your boss came to inform you that the company's repeat orders were simply failing to register due to a system blackout; the better news is, you have learned the best ways to choose your corporate gifts, and you've been able to dive right into the world of corporate gift ideas for all customer types and budgets.
But really, the best news is, after all your client profiling and thoughtful gift selection, you will have increased company sales by a margin, and next thing you know, your boss will be informing you you're the new employee of the month instead!