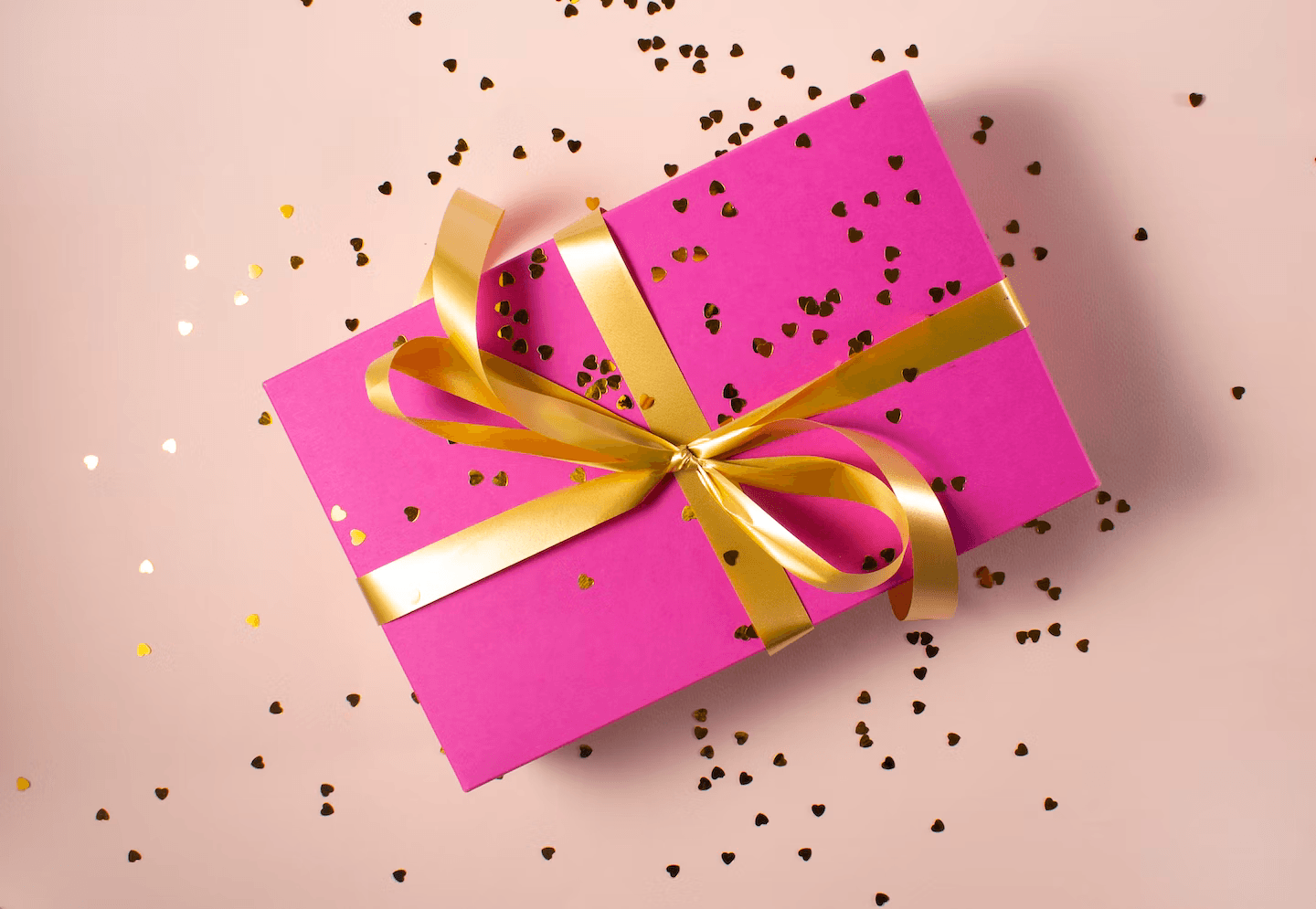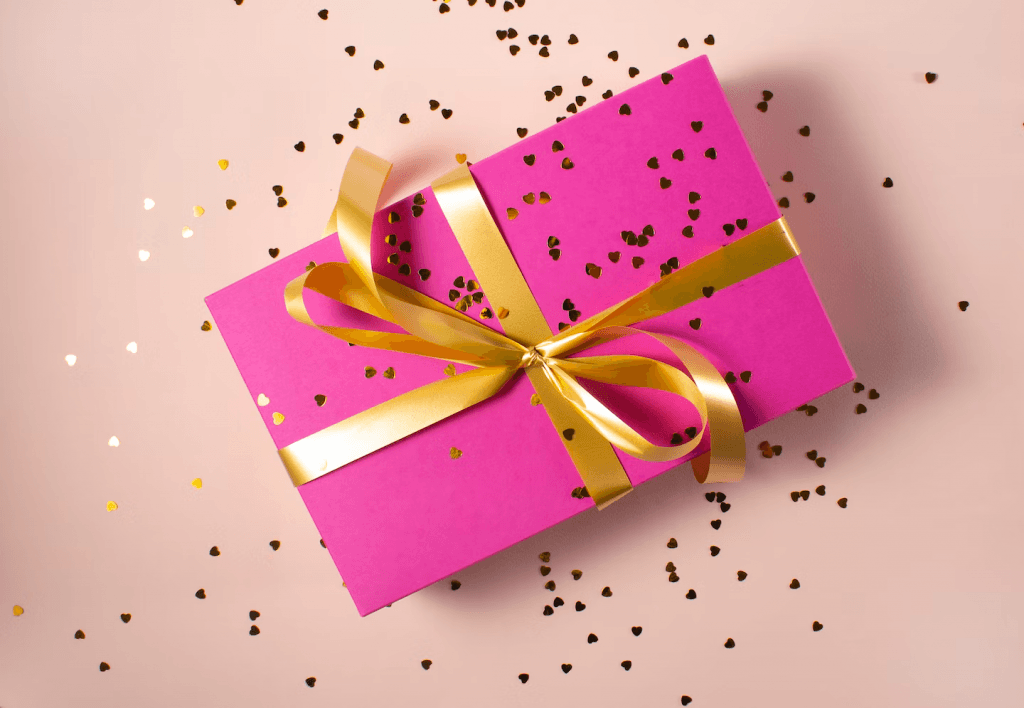 In today's marketing landscape, businesses are on the lookout for client gift ideas that engage their audience and show gratitude. It's crucial to seperate yourself and generate memorable experiences for your clients. This can be done through unique client gift ideas that express appreciation and leave a lasting impact.
Willy Wonka's whimsical world serves as inspiration for marketing teams to devise a golden ticket sweepstakes campaign. Which is enhancing customer engagement during product launches. These corporate gifts, infused with adventure, excitement, and exclusivity, can create indelible memories for your clients.
Gifts for clients span from conventional to unconventional, with the main objective being to provide something that aligns with their interests and tastes. Among the most sought-after and unique client gift ideas are personalized items like custom stationery, engraved pens, or branded clothing. Gourmet food hampers, wine or chocolate sets, and even subscriptions to magazines or streaming services are also excellent options to explore.
To elevate your corporate gift-giving strategy, contemplate organizing a golden ticket sweepstakes, inspired by the legendary tale of Willy Wonka. Such a campaign can be designed to reward dedicated customers with exclusive experiences or access to new products. Generating excitement around your brand and cultivating loyalty among your client base. To pull off a successful golden ticket campaign, it is essential to devise an appealing prize, establish transparent participation rules, and ensure a smooth and enjoyable experience for customers.
Ultimately, unique client gift ideas are essential for setting your brand apart and nurturing long-term relationships with your customers. Whether through personalized products, handpicked gift collections, or exhilarating golden ticket sweepstakes, the primary objective is to make your clients feel valued and appreciated.
Corporate Gifts For Clients
Corporate gifts for clients are an excellent way to show appreciation, strengthen business relationships, and maintain brand visibility. Companies can create an engaging and memorable campaign that entices customers to participate and share their experiences on social media.
To implement a successful golden ticket campaign, it's essential to establish a set of rules to guide customer participation. One effective approach is to randomly insert golden tickets into customer purchases each day, adding an element of surprise and anticipation. To ensure a wide reach, require winners to post about their golden ticket experience on social media, thereby amplifying your brand's exposure.
Business gifts for clients can range from practical to luxurious, depending on your target audience and budget. Some popular corporate gift ideas include high-quality office accessories, travel essentials, or even wellness items like fitness trackers or massage devices. For a more premium touch, consider gifts such as high-end electronics, designer accessories, or experiences like spa treatments or exclusive dining events.
Combining the excitement of a golden ticket sweepstakes with the appeal of premium corporate gifts, you can create a memorable and engaging campaign. Encouraging social media sharing not only amplifies your brand's visibility but also creates a sense of community among your customers, as they share their experiences and connect with others who have also participated in the campaign.
Appreciation Gifts For Clients
It's crucial to select appreciation gifts for clients that not only excite the winner but also align with the brand's identity and values. The golden ticket prize should be interesting, shareable on social media, and provide genuine value to the recipient. Some ideas for thank you gifts for clients include:
Exclusive branded swag: Offer limited-edition merchandise, such as apparel, accessories, or collectibles, that showcase your brand's logo and design. These items can create a sense of exclusivity and pride among the winners, encouraging them to share their prizes on social media.
Inexpensive gift ideas for clients: Rather than splurging on luxury corporate items like designer bags or premium electronics, consider cost-effective alternatives that still convey gratitude and appreciation for clients' loyalty. Gift ideas for clients (inexpensive) can still wow the team while also saving your company a pretty penny.
Luxury corporate gifts: High-end items like designer bags, premium electronics, or fine jewelry can make a lasting impression and create a buzz on social media. Such gifts convey a sense of gratitude and appreciation for the client's loyalty.
Unique experiences: Curate unforgettable experiences, such as VIP access to events, exclusive workshops, or behind-the-scenes tours. These opportunities can create share-worthy content for social media and generate excitement among clients.
Gourmet food baskets: A carefully curated selection of high-quality, artisanal food items can showcase your brand's commitment to quality and indulgence. A beautifully presented basket can make for an eye-catching social media post.
You can even give your clients free rein to choose what they want in your own personalized company gift store!
Meaningful Gifts For Clients
To create a memorable golden ticket campaign, the marketing team should focus on offering meaningful gifts for clients that resonate and reinforce brand values. By selecting a prize that is both interesting and relevant to the brand, the golden ticket can become a powerful marketing tool. Some ideas for meaningful gifts include:
Personalized items: Offer custom-made products, such as engraved accessories or monogrammed leather goods, to make the gift feel more personal and unique to each client. These items can create a sense of connection between the client and your brand.
Charitable donations: Make a significant contribution to a charity or non-profit organization in the winner's name. This gesture shows your brand's commitment to social responsibility and generates positive publicity.
Eco-friendly products: One of the most unique corporate gifts is to showcase your brand's commitment to sustainability by offering eco-conscious gifts like reusable items, solar-powered gadgets, or products made from recycled materials. These gifts can spark conversations on social media about environmental responsibility.
Educational opportunities: Offer access to exclusive workshops, masterclasses, or online courses relevant to your industry. These experiences not only provide value to the winners but also position your brand as a thought leader in the field. Clients can share their learnings and experiences on social media, further promoting your brand.
Personalized Gifts For Clients
A Personalized Mousepad: A customized mousepad adds a touch of personality to any workspace. Incorporating a client's name or company logo on the mousepad serves as a constant reminder of your brand, ensuring a lasting impression. High-quality materials and vibrant colors can enhance the overall appeal of this practical and unique gift.
A Gorgeous and Contemporary Finley Bag: Offering a stylish and modern bag with personalized details such as a monogram or company logo can make for an impressive and practical gift. Choose a bag that fits the needs of your clients. Whether it's a professional briefcase, a versatile tote, or a sleek backpack. This personalized gifts for clients provides both utility and sophistication, reflecting your brand's attention to detail and commitment to quality.
A Comfortable Beanie: A cozy beanie, embroidered with a client's initials or your company's logo, can be a thoughtful gift during the colder months. High-quality materials and a variety of colors, make the beanie a versatile gift option. This personalized gift showcases your brand's thoughtfulness and the desire to keep clients warm and stylish.
A Maple Cutting Board: A beautifully crafted maple cutting board engraved with a client's name, or company logo makes for an elegant gift. Suitable for both home and office use, this personalized gift elevates the client's kitchen experience. All while subtly showcasing your brand's commitment to quality and style. A well-made cutting board can be a long-lasting and appreciated gift.
A Desktop Vacuum: A compact and efficient desktop vacuum, customized with a client's name or company logo. It's a creative and practical luxury gifts for clients that help them keep their workspaces clean and tidy. This innovative gift demonstrates your brand's attention to detail and commitment to providing useful solutions for clients. A desktop vacuum can be a conversation starter. Potentially sparking interest in your brand when clients show off their personalized gadget on social media or among colleagues.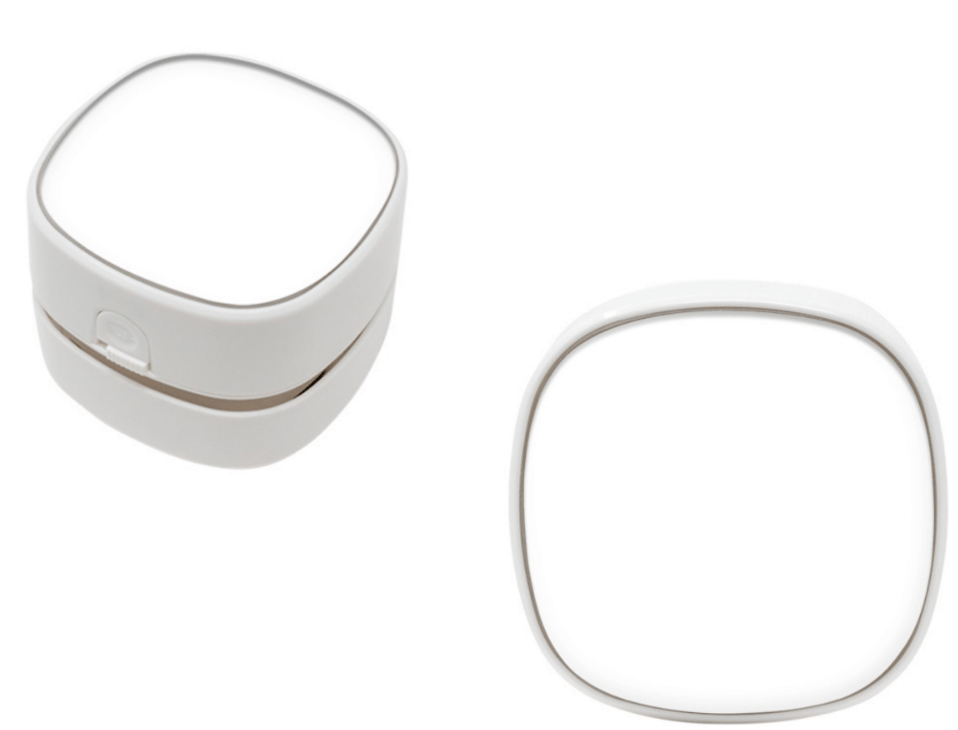 Holiday Gifts For Clients
For a festive spin on the golden ticket, the marketing team can incorporate promotional gifts for clients during the season. By selecting gifts that are both appealing and relevant to your brand, you can create a memorable holiday campaign. Some ideas for corporate holiday gifts include:
Themed gift baskets: Create holiday-themed corporate gifts ideas filled with seasonal treats. Such as gourmet chocolates, artisanal cheese, and fine wines. These baskets can be customized with your brand's logo and color scheme, making them a perfect holiday gift for clients.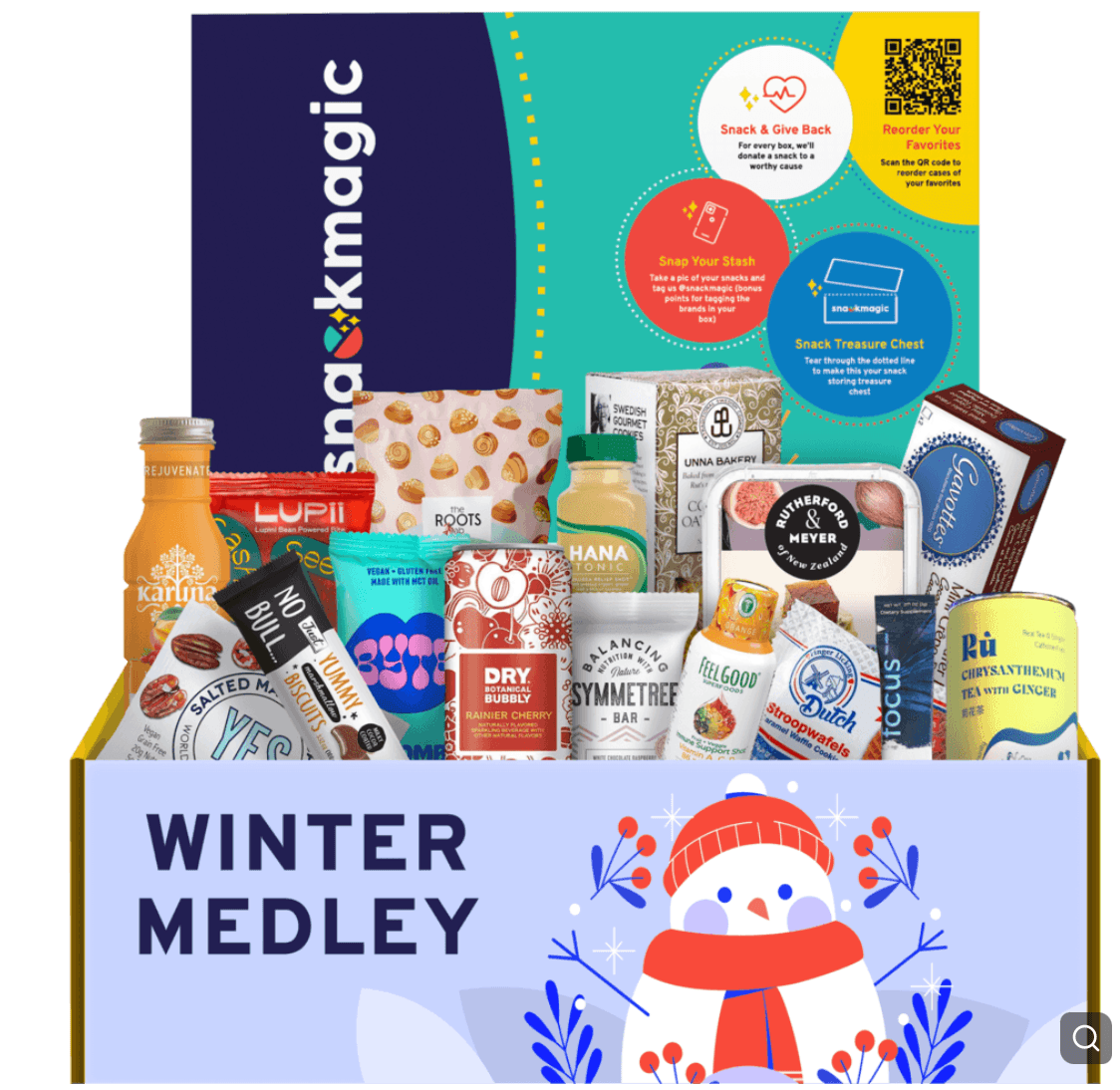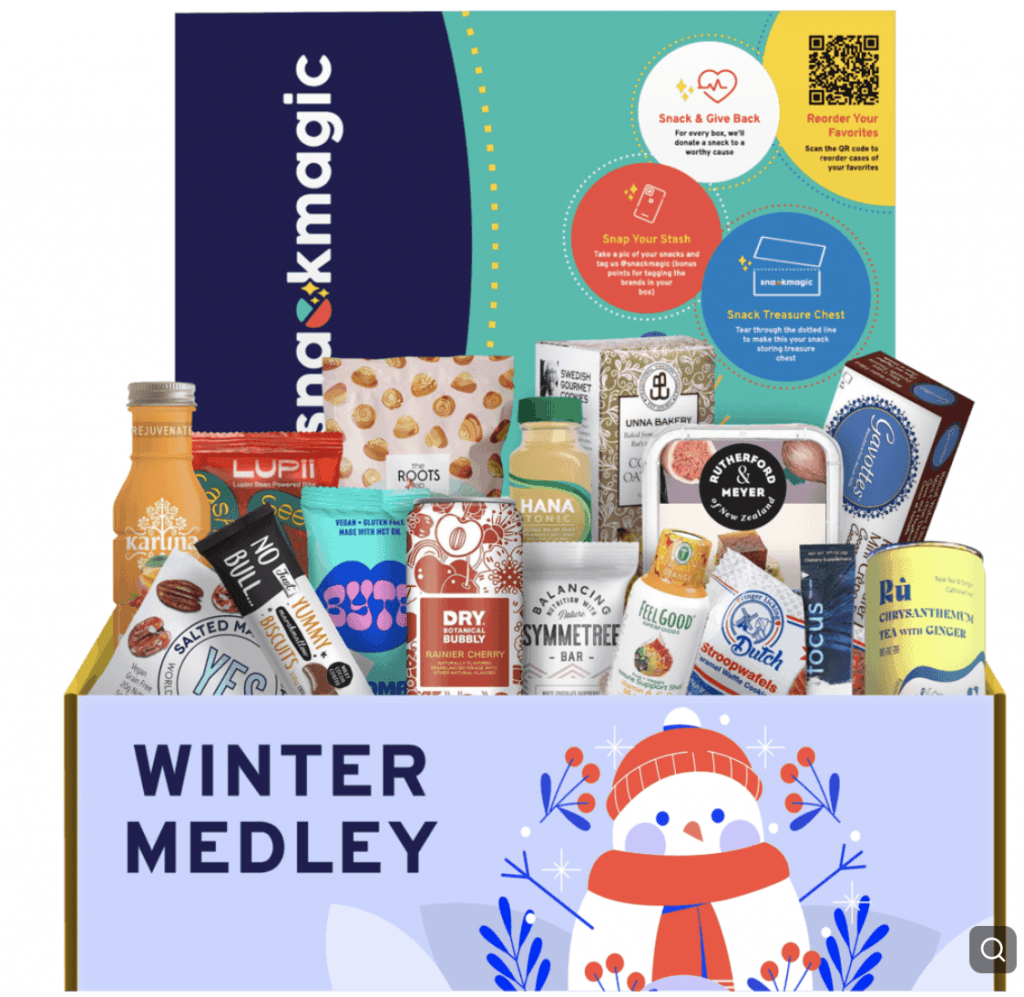 Exclusive holiday events: Offer clients the chance to attend a private holiday party, concert, or theatrical performance. This exclusive experience can create lasting memories and provide ample opportunities for social media sharing.
Custom holiday ornaments: Design unique, branded holiday ornaments that clients can proudly display on their tree or in their homes. These customized corporate gifts can serve as a constant reminder of your brand during the festive season.
Limited-edition products: Release a holiday-inspired version of your product or service, exclusively available to golden ticket winners. This can generate buzz and excitement around your brand during the holiday season.
Keep In Mind
It's a fact! Personalized gifts are an effective way to show appreciation to clients and foster lasting relationships. By offering unique and practical items tailored to your client's needs and preferences, you can create memorable experiences. The experiences reflect your brand's thoughtfulness and commitment to quality. 
From customized mousepads to cozy beanies, there is a wide range of gift options to suit various tastes. By incorporating personalization and leveraging the power of social media, your company can strengthen its brand image. Which will also increase customer engagement, and make a lasting impression on its clients. 
Remember, the key to successful gift-giving is to combine creativity, utility, and relevance to your brand and clientele. Ensuring your gifts truly resonate with the recipients.