The pandemic was a global crisis that pushed the entire world into a work-from-home environment. With enhanced digital connectivity and technology at your fingertips, what was the need to travel to a physical office? As for meeting your colleagues, you could just as well do this online with portals like Zoom! Most employees then had to restructure their work space, made easier by the perfect work from home gifts.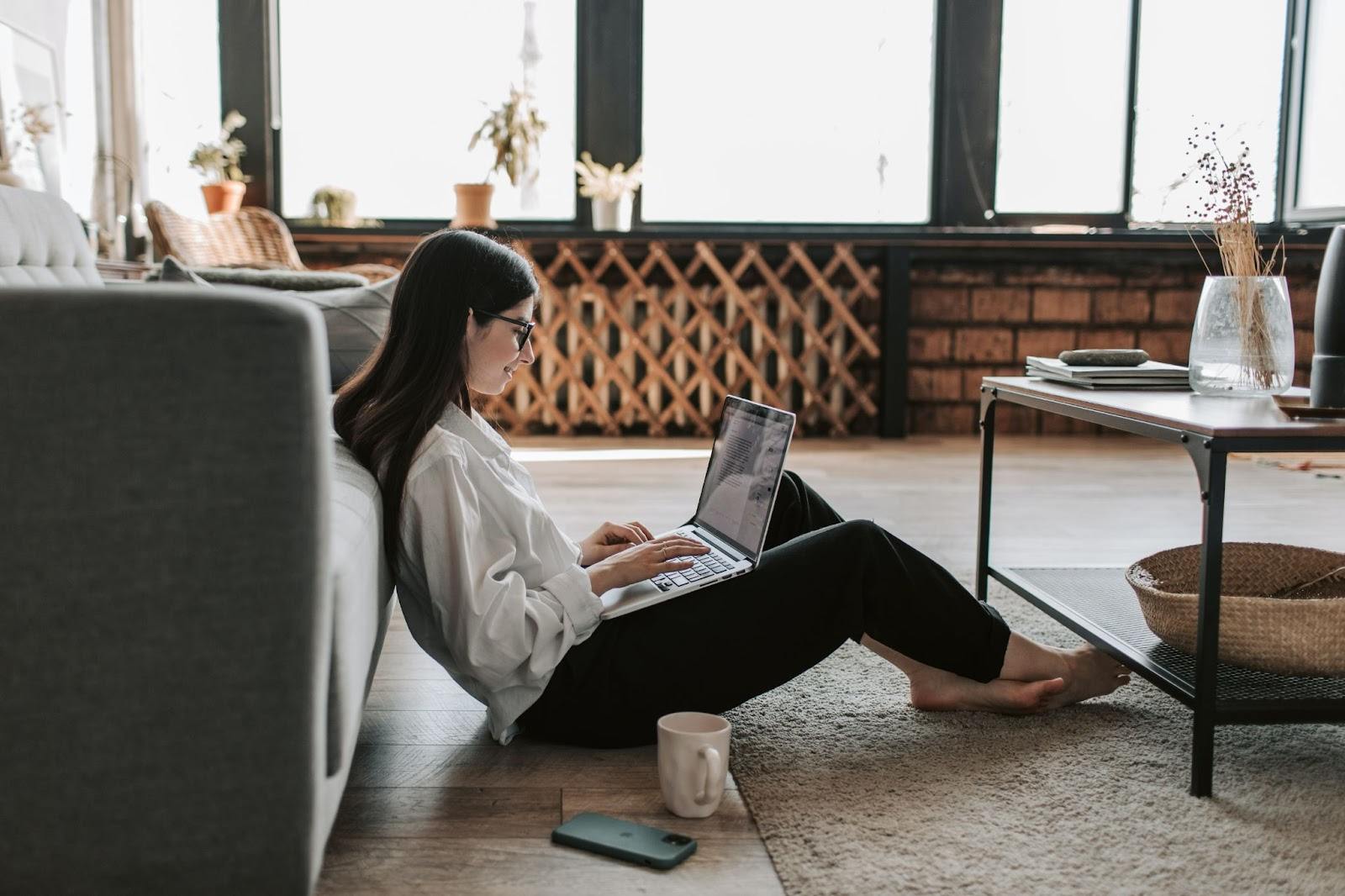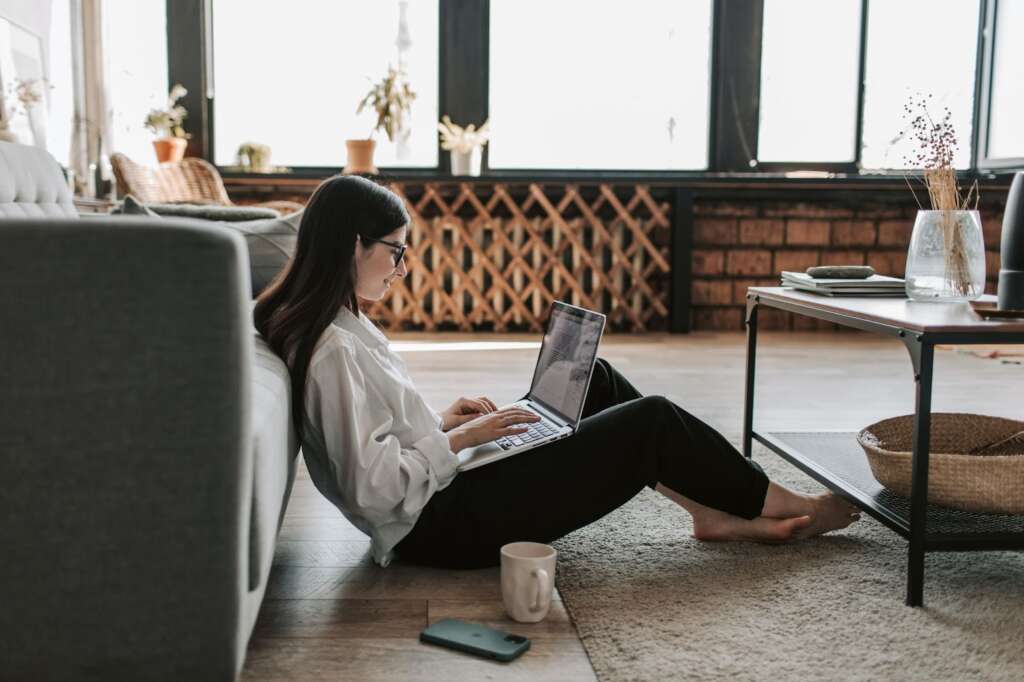 Working from your home represents a cultural shift of sorts. Previously, you probably couldn't imagine not having to travel on a train (or bus) all the way to work, grabbing a coffee as you went. Now, it is the norm. Globally, you will be surprised to know that 16% of companies now operate on a remote basis fully.
A Win-Win For All
With the entire (practically) world working from home for a long time, a valid question has to be raised: Is work-from-home, or anywhere else, here to stay as the model for the future? Without a doubt, the work-from-home model is a win-win for the organization and the employees. The corporate world saves on costs of real estate needed to house thousands of employees, can hire talent from anywhere in the world, and avoid immigration challenges.
On the other hand, the workforce gets geographic flexibility. Remote work takes away long commuting hours and has an improved work-life balance. The best benefit of remote work is that everyone – from top level management to interns – gets to enjoy greater flexibility.
This is one of the main reasons that has made senior leadership across corporates to accept work from home as a reality for the future. A host of multinational companies are planning towards work-from-home for a large part of their workforce. Companies such as Twitter, Shopify, Facebook and Siemens, to name a few, have already announced their intention to make work from home a reality.e.
The Best Work From Home Gift
Considering that the majority of the world's workforce has adopted the work from home culture over the past few years, everyone has adopted a learning curve to work from home.
Employers can show support by giving employees the best gifts to make their transitions to "work-from-home" seamless. These gifts have to make it convenient, comfortable and help them in being more efficient to work from home. Having tools that help make your workspace effective and productive can boost productivity and focus.
A List of the Best Gifts
The best gift for working from home can be a gift you buy yourself. You may also think of giving a friend who has recently begun a work-from-home position a great and versatile present. The best gifts are those that serve a purpose and offer you some positivity.
Here's a list of 15 awesome and versatile work from home gifts.
Gift # 1 – Cup
A great cup keeps your beverage hot (or cold) for as long as you are sipping from it.

You may have invested in a unique coffee or tea maker during the pandemic, and now you can make your drinks fresh from your kitchen.
This may be tedious when you are working from home and causes a distraction. A quality cup can last for ages and be incredibly convenient, as well as a staple on someone's work desk. A great piece to gift is the YETI Rambler.
Gift # 2 – A Water Bottle
Water is the food of life and if you don't get enough, especially while exerting those brain cells, you will be sorry. Drinking a lot of water is essential throughout the day. You need to constantly sip from when you start your workday, in between, and at the end of it. Remaining hydrated keeps you in good health with your alertness on call and your energy up.
Gift # 3 – A Carry-All
Among the list of the "best gifts for work-from-home" is a small (or large) tote. No, you don't have to go out of your home to use a bag. You can use it inside too. If you want to lug files from your desk to your couch and work at a more relaxed pace, you need a good carry-all.
Gift # 4 – Good Pens
Nothing beats a good pen. Although you may work on a laptop through most of your waking workday, a pen is a must. In case you have to jot down a number at the spur of the moment, locating your phone or your laptop to make quick notes may not be so quick.
Gift # 5 – A Good Journal/Notebook
With a good pen, you must have a great notepad to match. You can gift a friend who works from home a great journal, with super handmade paper, and this gives pleasure while writing, especially if you're someone who needs to jot things down throughout the day to stay productive and organized.
Aesthetics are important while you work, so work becomes enjoyable. Investing in a quality bound notebook can contribute to this.
Gift # 6 – A Wireless Charging Pad
The best work-from-home gift considered by many is a wireless charging pad. You can get it for your smartphone or your laptop. With this, you don't need wires all around which can clutter your workspace. Keeping your work area at home as clear as possible gives you a hassle-free work experience.
Gift # 7 – Desk Lamp
A desk lamp can be one of the best gifts for home office. Desk lamps are incredibly useful and enhance the aesthetics of the home office too. Today, you can find a large variety of stylish desk lamps online. From contemporary designs to adjustable LED lamps, you can find some exciting pieces for each of your employees.
Gift # 8 – Comfy Slippers
When a person works from home, they need to be as comfortable as possible, right? That's right! Your feet should be comfortable too, in case you have to unwind and stretch while you work.
Slippers are the most relaxing footwear. They are convenient too, as you can easily slip them on and off. Giving the best gift for work-from-home employees got simpler, provided you know the person's size. You get slippers in all colors and different embellishments to make a style statement in case you have to walk the dog between your workday.
Gift # 9 – Candles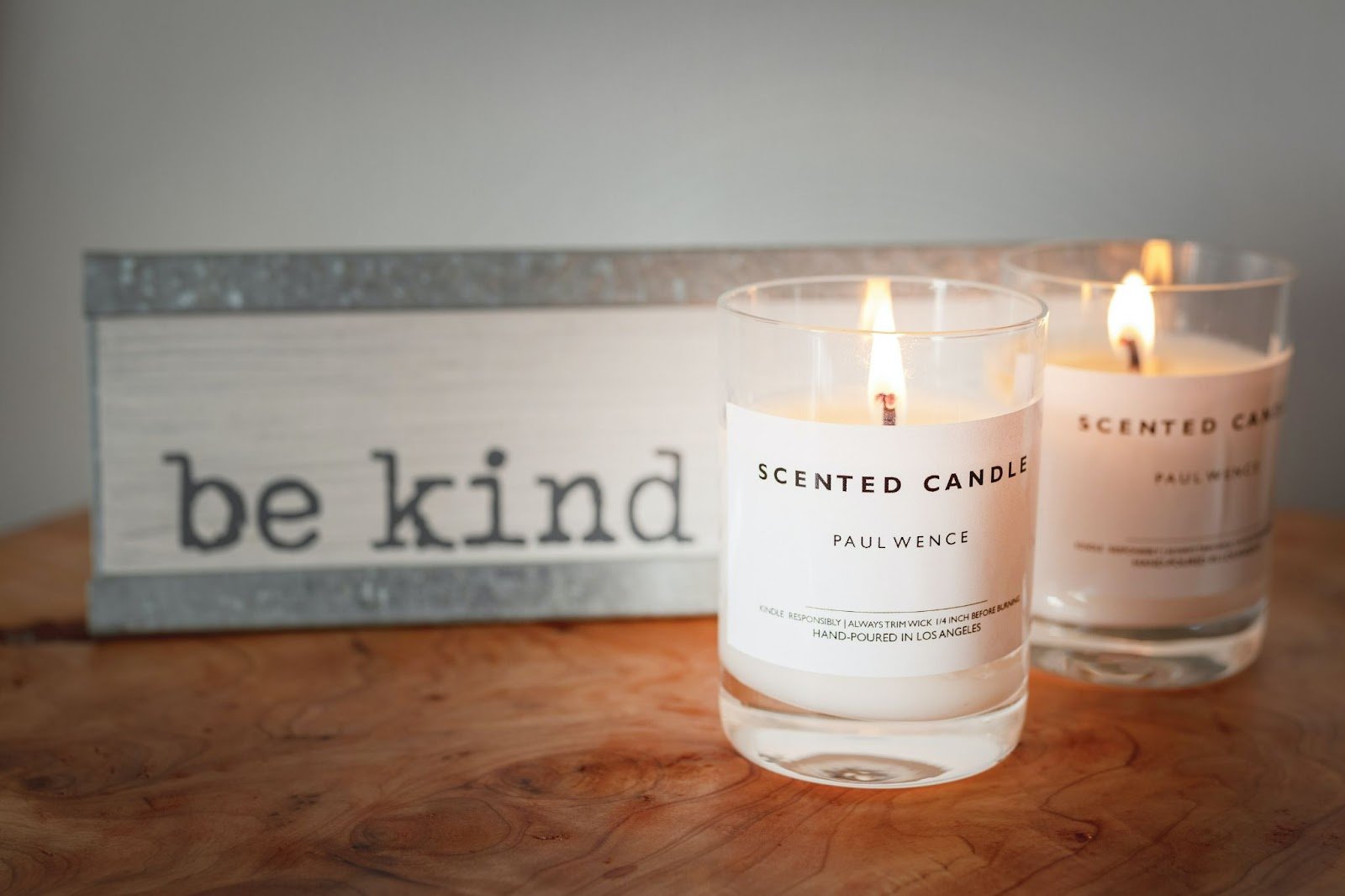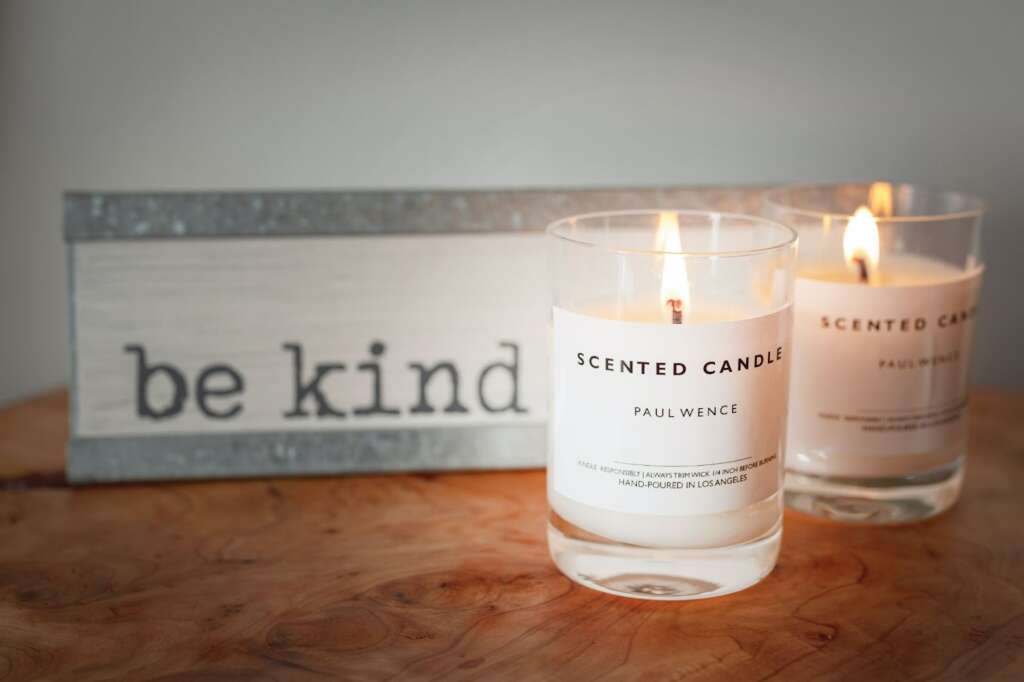 Candles can help your work from home employees relax after a long and hard day. Candles are known to create a cozy and warm ambience that is great for soothing the mind.

They also look incredibly stunning and luxurious, adding both atmosphere and scent to an area.
You can consider buying a pack of designer or handmade fragrant candles for your employees.
Gift # 10 – Lap Desk
When looking for the best work from home gift, do not miss to check out lap desks. Even though your employees will have their whole "work from home setup," sometimes they may want to work on their couch, deck, or take their laptop to the balcony and work while enjoying the weather. A lap desk comes handy in such situations. It offers great portability and allows your employees to work from their bed or balcony without any hassle. It is tryle a remote-worker's best friend!
Gift # 11 – Tech Based Accessories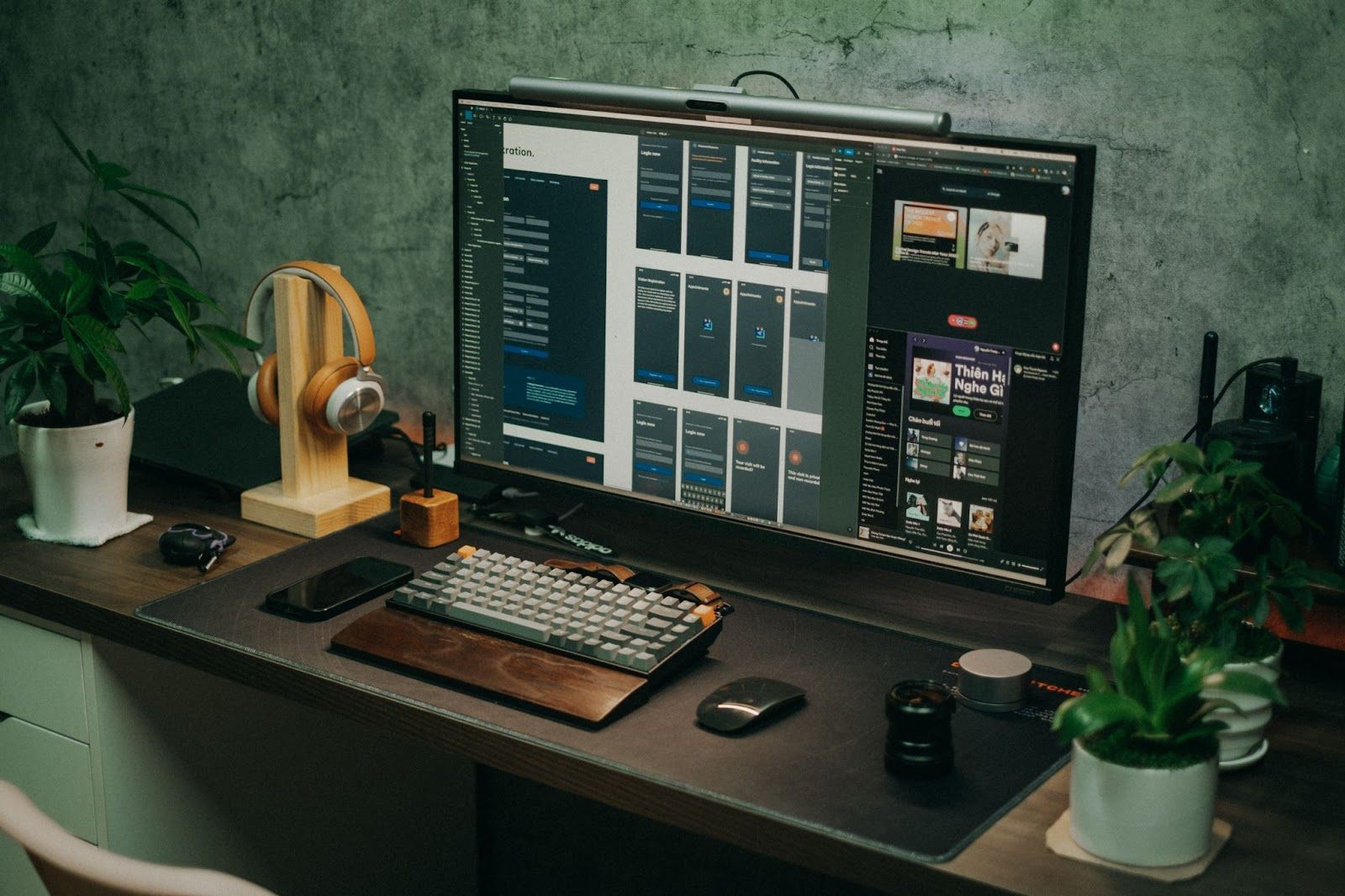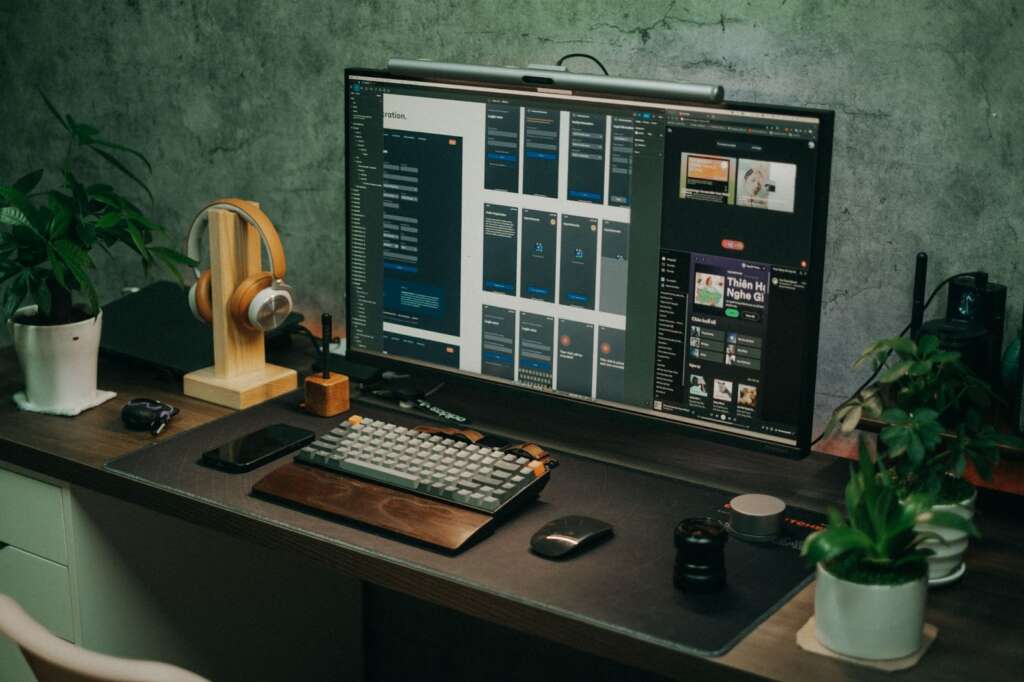 If you are an employer and wish to give your employee the best work-from-home gift, you can think of a load of technology accessories that can be handy. From wireless charging stations to wireless keyboards to laptop bags and cases/sleeves, you can find something for everyone.
Gift # 12 – Tea
A cup of tea may be the furthest from your mind, but it has a calming effect when you are working. Herbal tea is known to calm the nerves, especially if you have a day of meetings, presentations and deadlines ahead. Tea can also revive your spirit and lead to emotional well-being, and you can gift a range of tea from chamomile to green tea.
Gift # 13 – Health Food
In the list of the best gift for working from home, you can find some healthy snacks you can give. It is commonly known that frequent snacking (on healthy snacks, not junk) keeps your adrenaline going as you work. Healthy snacks include soy chips, cereal, nuts and pea chips.
Anyone will appreciate a health kick between a workday, and there's no guilt attached to munching the whole day long. Working from your residence can lead to boredom and then lethargy. As there are no colleagues to vibe with, life seems lonely. Nonetheless, snacks can give you the edge to make life interesting at intervals.
Gift # 14 – Headset or ear pods
A good quality headset or ear pods can make it easier for your work from home employees to attend meetings and take calls.
Not to forget, they are excellent for watching movies and listening to music after a long day of work.

A nice and stylish pair of noise cancellation ear pods can be the best work from home gift for your employees, as you know they will get a lot of use!
Gift # 15 – Spotify Subscription
Music is a huge stress-buster. It can make people feel relaxed and cheerful. With the growing concern over issues like stress and anxiety, offering a subscription to a music-based app like Sptify can be a fantastic idea. After all, you do not want your employees to experience work-related burnout, right? Listening to music or motivational podcasts can go a long way in boosting their morale and make them feel energized.
Paying for your employees' streaming services to make an employee's life easier and a bit more fun and musical in the work-from-home environment. This can take an expense burden off an employee's back, even if it's for a short period.
How can SwagMagic Help You in Setting Up Your Own Swag Store
An excellent way to give the best work from home gift to your employees is by allowing them to choose what they want. If you want to skip the guesswork, you can set up your own comedy swag store and ask your employees to order the gift of their choice directly to their home address. This will give them the flexibility to choose a product they actually want.
Gifting company swag to your staff members is also a great way to boost unity and make a buzz about your company, Moreover, many of your remote employees would be working from all around the globe, having a company swag will make them feel like a part of the organization- it will make them feel they belong there while sitting miles away!
SwagMagic can allow you to set up your own swag store within 24 hours. All you need to do is create your account, follow some simple steps to add products to your store, customize them, and then you are all set to roll! You can add a variety of swag items like coffee mugs, t-shirts, phone cases, laptop sleeves, and whatnot!
You can then use an open invitation link for your work from home employees. They can use that link to choose their swag and order it to their home address. Simple and quick!
Investing in Employees
Whether you acknowledge the fact or not, employees play a large role in making an organization successful. The employees of any firm should be happy and healthy, and employers know this. In the current era, when life has shown its very uncertain aspect, employers are going out of their way to make the office a happy space.
"Work-from-home" is not plain "working" from your home, but attending meetings and giving presentations from your home. The whole system of work has changed, and most think it's for the better. The advantages of such a culture far outweigh the cons, and so employers and employees are embracing it. The best work-from-home gift represents a healthy incentive to get employees to love their work.
Incidentally, working from your "home" does not necessarily represent your residence as your place of work. Most employees choose to venture out now and then, working on their laptops from anywhere.
The "work-from-home" method is, in fact, the "work remotely" culture. This is why job openings are more flexible nowadays than ever before. With giving, especially when employers are grateful to employees for specific reasons, a whole new world of empathy opens up in the workplace. This results in an increase in work success and overall employee performance. There are only positive outcomes in this.