A giveaway is a product or service that you give to someone for free. Most giveaways are set up in a contest format, but random entries are popular as well. Giveaways allow you to connect with both established and prospective clients, meaning you can establish brand loyalty with just a simple post.
There's nothing better promotional idea for your company than creating a giveaway.
Giveaways allow you to connect with your audience and expose you to potential customers.
However, there are millions of giveaway ideas, so how do you push your giveaway to the next level and gain some traction?
Make giveaways accessible and personalized. By creating a unique giveaway experience, you are much more likely to get more people invested.
Creative business giveaway ideas with brand customization include:
Partner with other brands
There's nothing more fun than hosting an event with friends, and this includes giveaways. Look to see if a company in a related industry will partner with you to create a stellar giveaway. Think of how many people would be interested in a yoga giveaway featuring a customizable mat and 6 sessions at a local yoga studio.
A lot of people are cutting down on the number of items they keep in their homes. When they look to enter a giveaway, they want an experience, not a bunch of stuff. This is where something like the 20 can backpack cooler combined with a 3-hour hiking guide can come in handy.
Get creative customer content
Customer-created designs are an excellent way to showcase your followers while getting your content out there. Make sure your giveaway item is related to what they needed to do to enter. So, for example, if you have them record a 30-second reel, you can offer them the McStreamy mic and ring light to create better-quality content.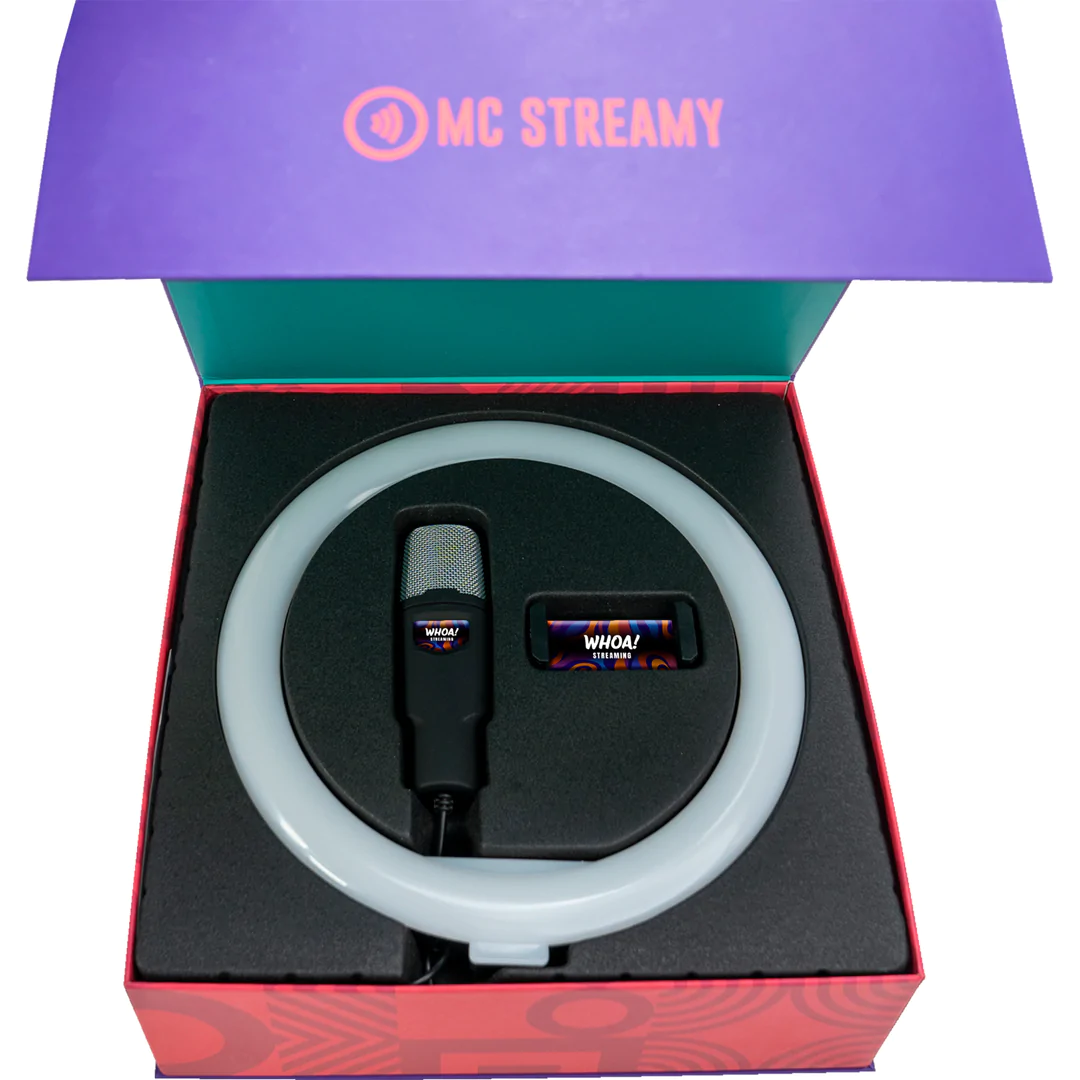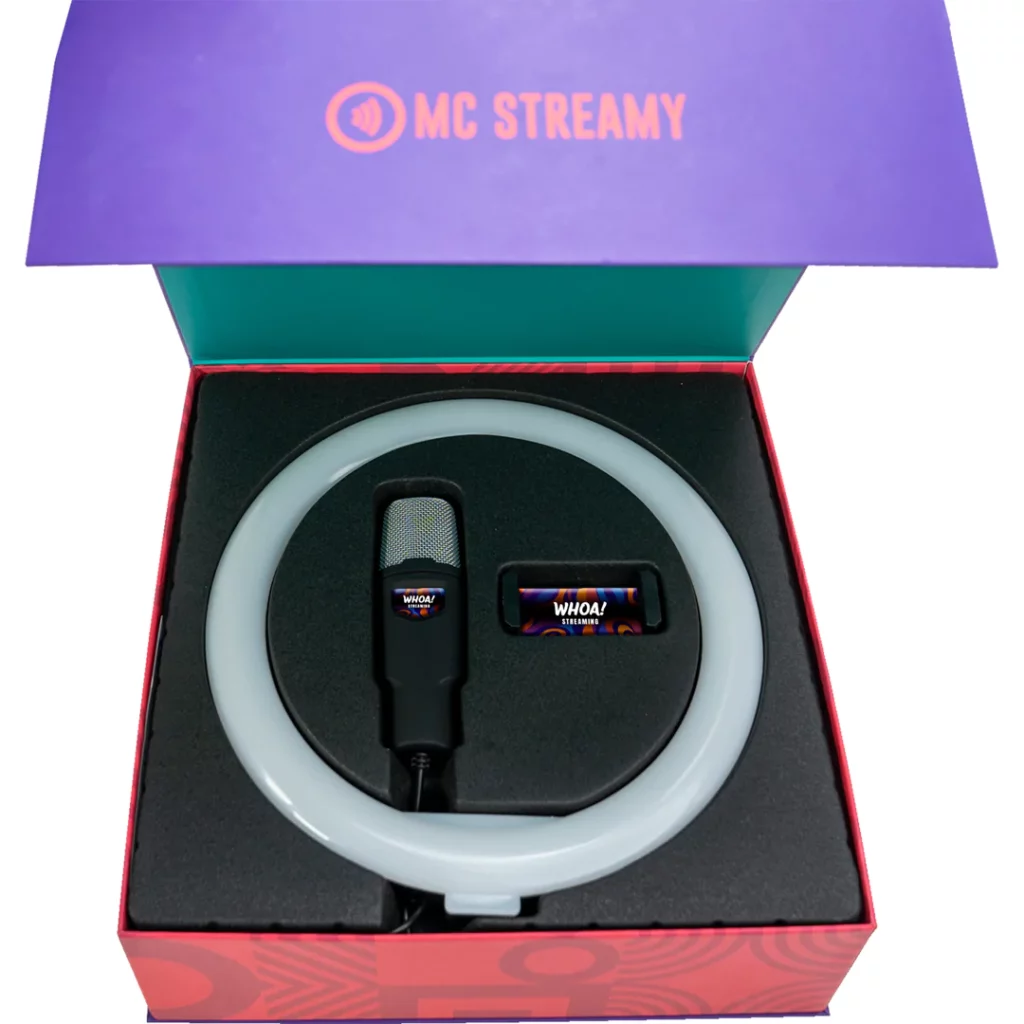 Host a digital scavenger hunt
Who doesn't love a good scavenger hunt? You can host your own online by letting your customers get words or phrases from one platform and having them post them on another. To celebrate the game, we recommend a games kit as the ultimate prize.
When were you founded? Who is your CEO? Test your customers' knowledge about your company and provide them with a fun office memento, like this customizable clipboard.
If you have established customers, now is the time to get them in on the action. Have your customers share what makes you special. A prize like our roasting sticks makes them feel like you're having a conversation with them.
Personalize the winner's products
Rather than relying exclusively on your (awesome) designs, consider making your customers designs available on the winning product(s) like this throw blanket.
Gift baskets are one of the most popular giveaway items, and it's easy to see why when you look at all the goodies you get. Offer your customers related items like our travel pillow/blanket combo and luggage tags.
Make your entrants follow, like and share your content in order for their entries to become valid. This makes them directly engage with you.
Video content is an excellent draw, so have your followers create their own by requiring they be in a certain situation, such as sleeping in a hammock.
There's nothing more fun than a mystery, and that includes mystery boxes. This is an excellent way to get rid of leftover swag or offer small items like coasters.
Your customers are making this giveaway possible, so consider creating a contest that's only for established customers. This will allow you to reward them for their loyalty. Look to giveaway gift items they need to use in your store like our customizable mousepad.
The holidays are an excellent tool for a giveaway theme. Consider going big for this one, like a new laptop with a customized sleeve.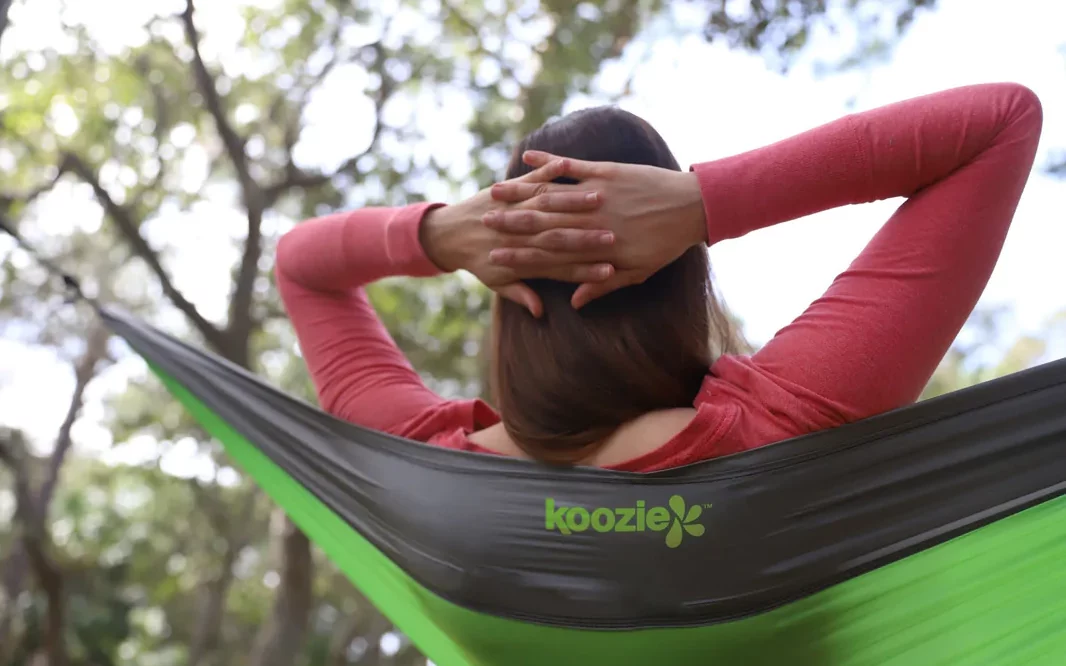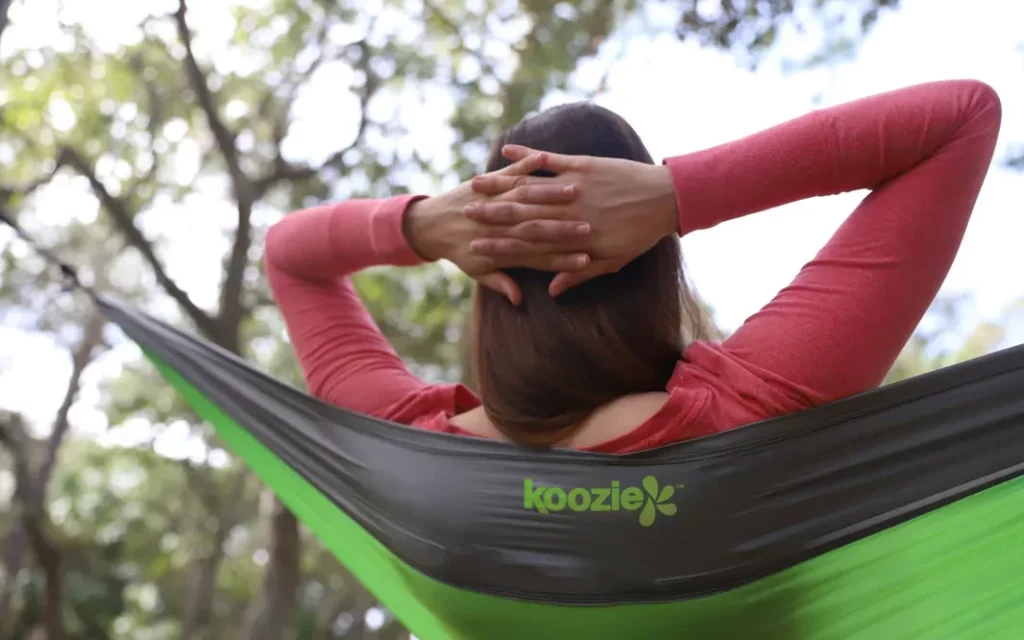 Things to consider when selecting giveaway items
Make sure it's your product
This is the most common issue we see with promotional items. Companies will purchase something completely unrelated to their industry in the hopes of attracting some more entries. Think of a travel agency offering an iPad or a tech company giving away a year's worth of candy.
Here's what happens with those giveaways- you are going to get a lot of entries for the moment and then people will never look at you again. Instead, offer something with your branding. This will remind people of you every time they look at or use the item.
Have some sort of guidelines
There are a lot of people who simply enter every giveaway possible in an effort to win. They truly don't care about the product; they just want to win. These people will mass-enter a number of giveaways in an effort to increase their chances of winning something.
To combat these entries, have some guidelines for entering your giveaway. This requires them to do a little work and allows you to get entries from people who are interested in what you're offering.
Make them fun
Look, there aren't a whole lot of people who are going to be willing to enter a giveaway for something mundane like a succulent plant. Make the item you're offering something that's for entertaining purposes or will get utilized. You'll attract people who want the item and have plans to use it.
Set a giveaway schedule
Do you want to go full Oprah and have a week of giveaways? Or are you looking to do something big for the holiday season? Create a giveaway scheduled for each quarter and plan a marketing schedule around them (e.g., Christmas giveaway, spring cleaning, etc.).
Get creative
Tying this in with guidelines, and forcing entrants to get creative with their entries works two-fold for you. It produces new content that you can share as well as makes the experience fun for the entrant.
From embarrassing family photos to showing user designs, creative giveaways are more likely to get invested customers. Also include hashtags in your rules for these posts so that other customers can see what people are doing.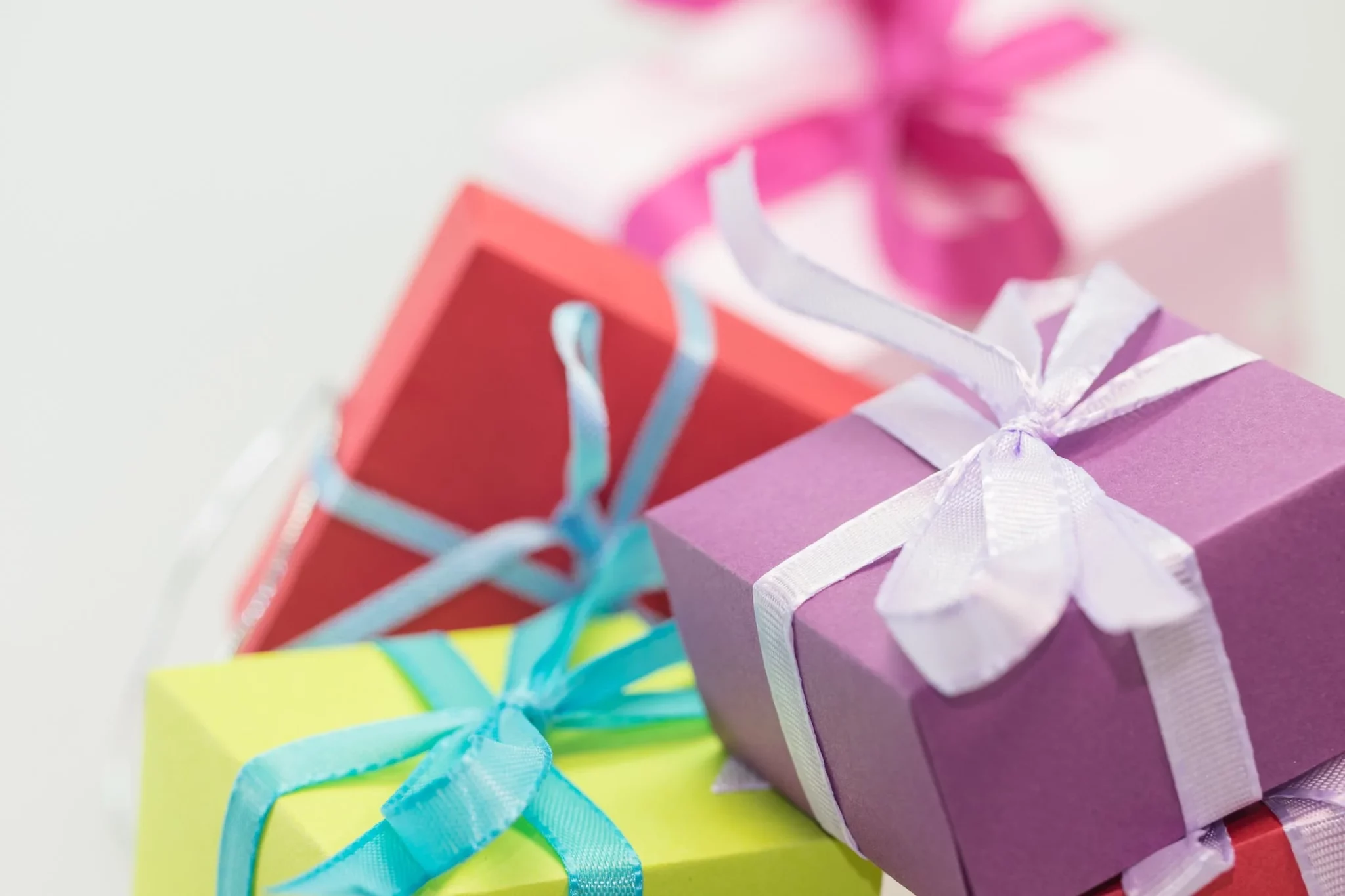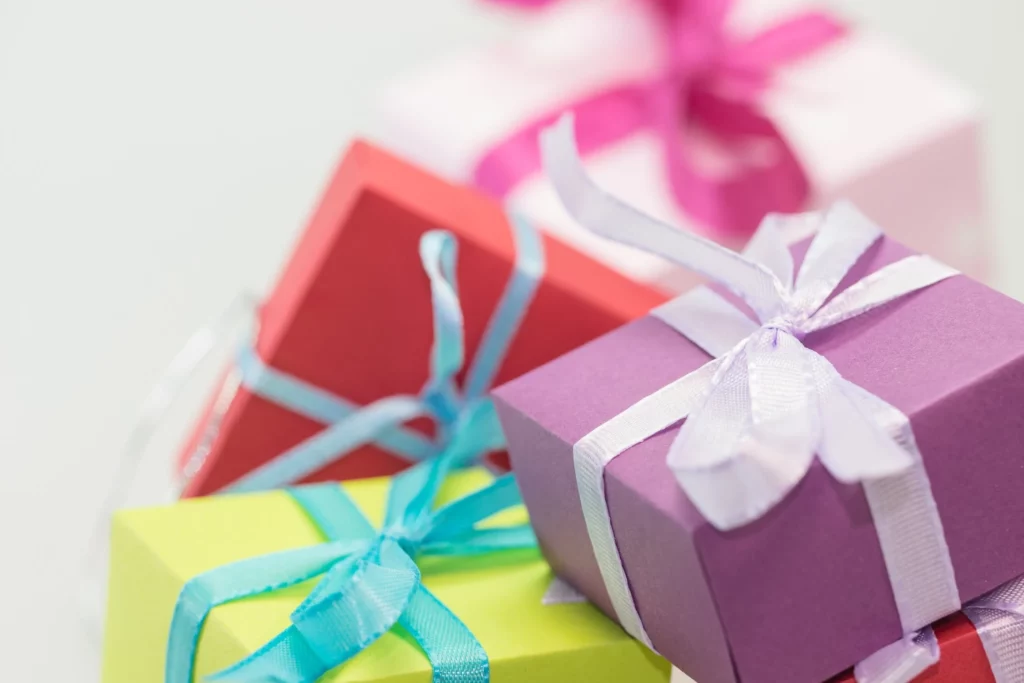 A unique SwagMagic setup that can make the giveaway process smoother.
Business giveaway ideas do not need to be complicated. With a little planning, you can create the best giveaway ideas for your business.
Set up your promotional giveaway with SwagMagic and create the ideal giveaway solution with a hassle-free process.
SwagMagic allows your customers (and employees) to create customized items they'll love for years to come. Learn more here.