A promotional giveaway or marketing campaign gift item is what an organization offers something free to the customers, prospects, or employees for brand recognition and to drive sales.
It's a time-honored marketing approach that manifests itself in many ways. Some companies have competitions where customers compete for big-ticket items like hot tubs or tropical getaways.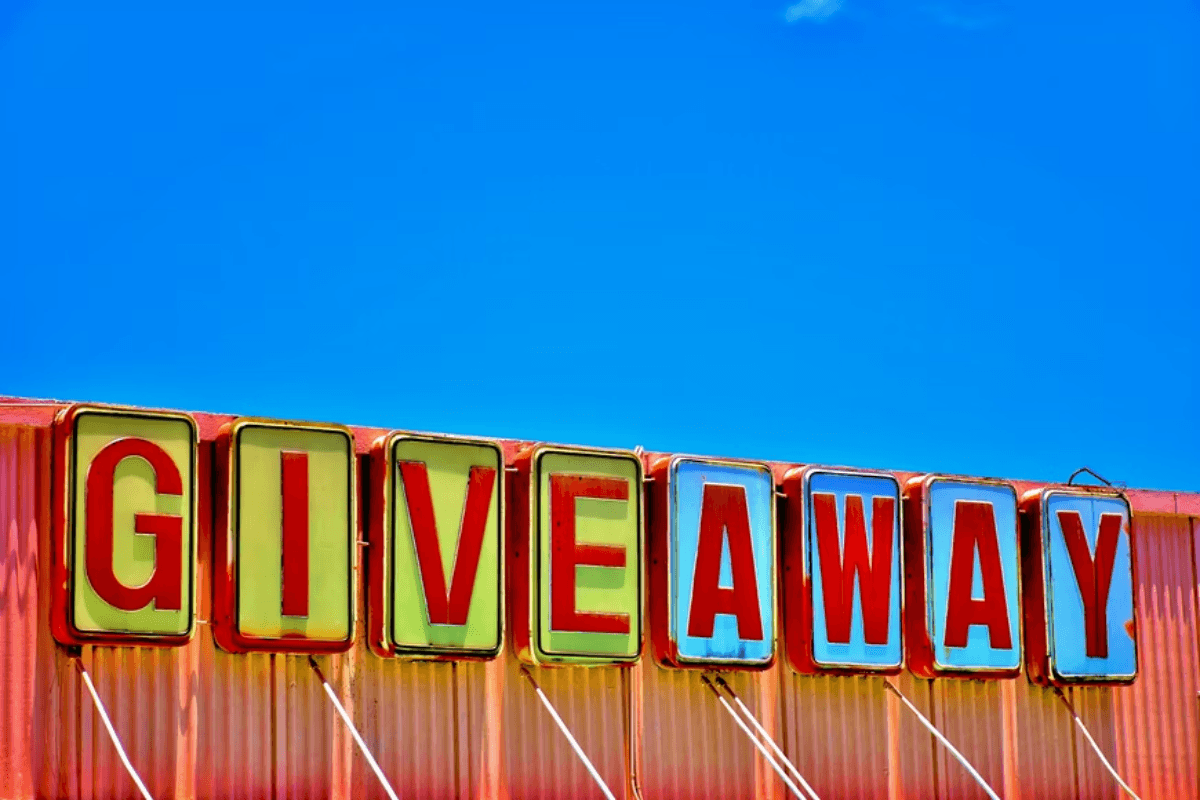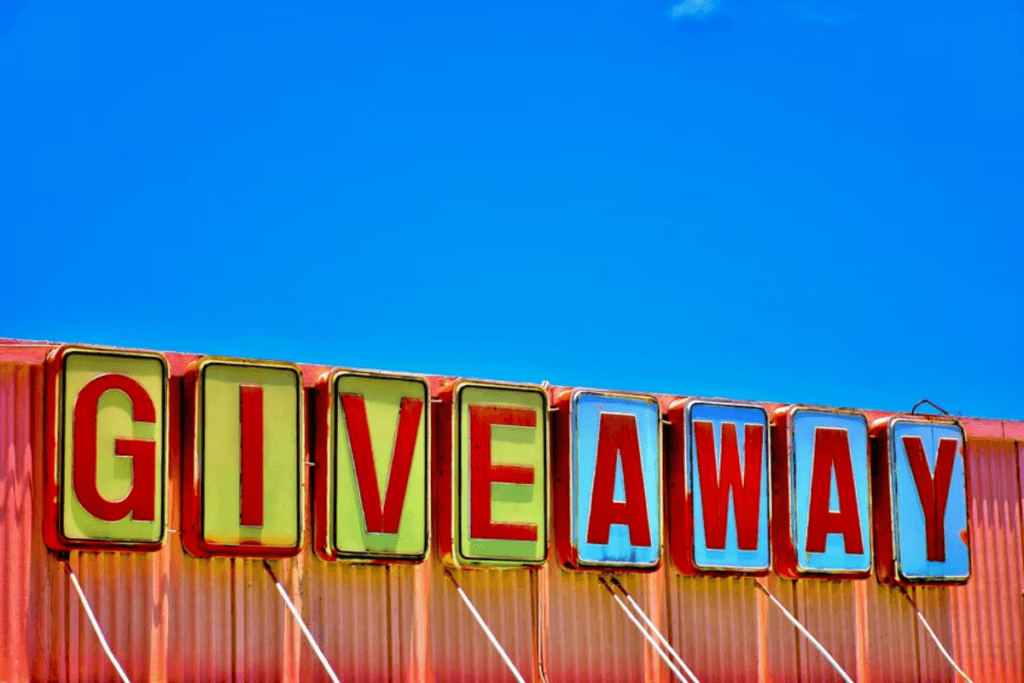 However, we're more in the business of inexpensive promotional giveaway ideas.
This way, you're not limiting who receives the giveaway items. Plus, you're giving away branded items with your company's logo and messaging. You're planting your branded seed and letting it grow through smaller, cost-efficient giveaway ideas instead of going over the top.
We're talking about clothing, tumblers, tote bags, office stationery, etc.
These are items that people use every day. So, if your branding is all over these products, the recipients will continually interact with your brand.
Below are a few motivating factors to embark on a promotional gift giveaway campaign:
Increasing your social media followers
Getting more email subscribers
Introducing a product
Running a booth at a tradeshow
Let's now delve into some unique promotional giveaway ideas that will have a lasting, big-picture impact on your marketing and branding:
Cost efficiency doesn't mean low quality. You don't want your business promotional giveaway ideas to consist of trinkets people won't use. Instead, you want your branded items to have a sheen of the highest quality.
Sure, you aren't giving away a mansion or a trip to Australia.
However, the Apex DryVent Jacket from The North Face is more affordable than the above examples and similarly impactful. It's a top-tier piece of apparel that's breathable and waterproof. And the recipient will hold a special place in their heart for your company because you gave it to them.
For the sake of gender diversity, we wanted to add a jacket for women to our business promotional giveaway ideas. Not just any jacket either. The North Face Ladies City Trench is trendy, stylish, and something the recipient will look for excuses to wear.
What happens when someone continually wears a piece of clothing with your branding all over it? Anybody who sees the jacket now sees your branding. Your company is subliminally in the back of their mind the next time they need related products or services.
It's not always winter, so your promotional item recipients can't always use their jackets. Nevertheless, keep quality–and cost-efficiency–in mind with Allmade's unisex Tri-Blend V-Neck Tee.
This is a versatile choice because the tee is a blank slate. You can design the shirt in a manner that best represents your company.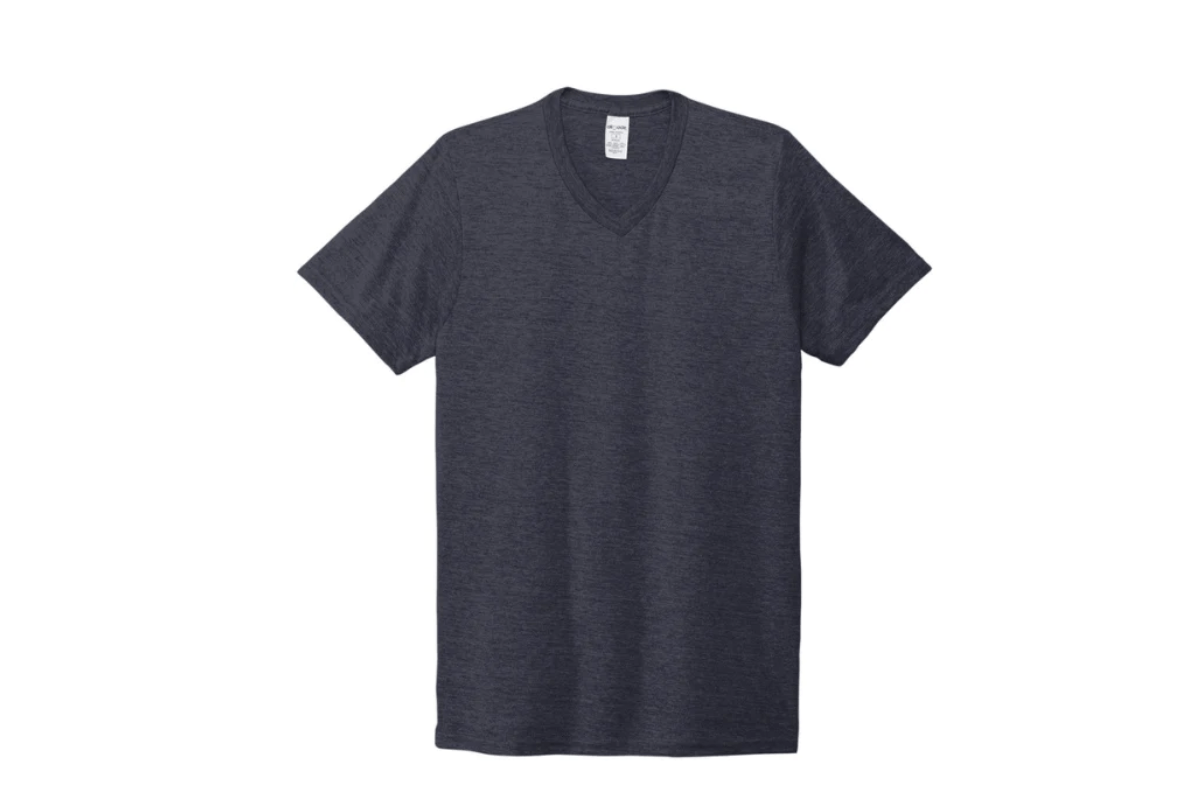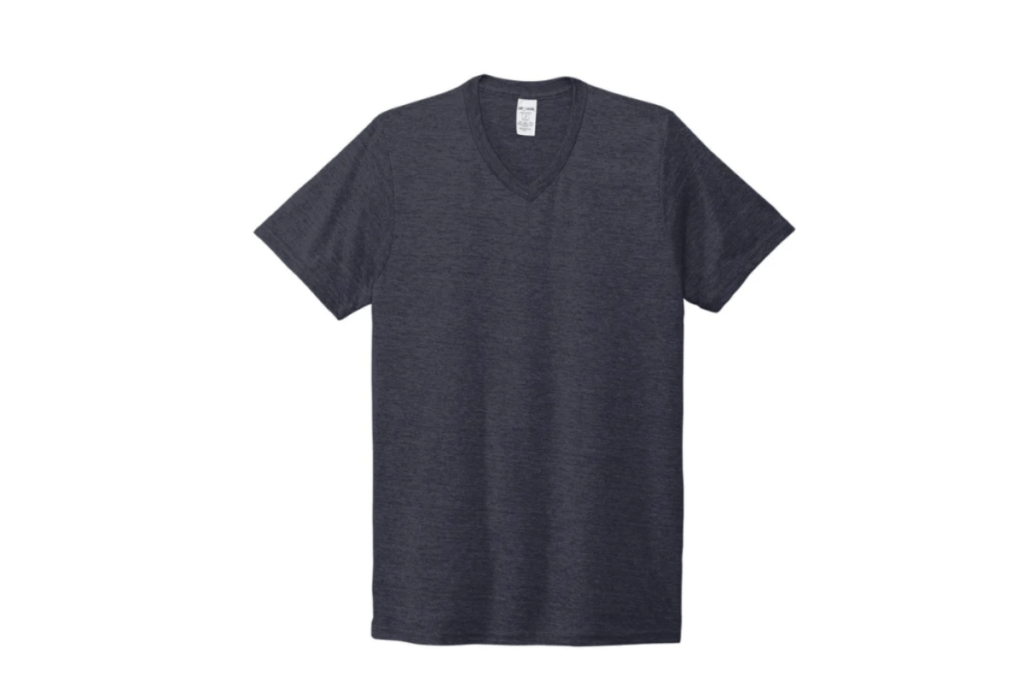 Here's another suggestion that proves affordable promotional giveaway ideas can be done with highly desirable products.
YETI Rambler mugs are some of the most desirable products of their kind, as highlighted by an article on Consumer Reports. Supplying such a trendy item shows your company's finger is on the pulse.
Plus, morning commuters needing their daily caffeine rush will hold a special place in their heart for your company. After all, they'll see your logo when they sip their favorite hot beverage.
Not everybody is a coffee drinker, but that doesn't mean they don't enjoy liquid replenishment in a sustainable drinking vessel like the H2go Cerro.
This reusable steel thermal bottle is reliable and sleek and comes with a gift box.
Having your company be top of mind whenever someone hydrates themselves is ideal. Your brand will be associated with health, wellness, and hydration.
Is your target customer or employee a beer drinker? If so, prove that you understand their wants and desires by supplying them with the Frosty Beer 2 Go as a promotional giveaway item.
It's this type of specificity that wins consumers and employees over.
You're not just giving them some random trinket they'll never use. You're offering a value-based item covered in your branding that suits a recipient's lifestyle. Those are the factors that drive brand loyalty.
On the subject of enjoying a cool frosty beverage, the britePix Can Kooler folds flat into pockets and bags. Thus, recipients can enjoy a cool, refreshing brewski wherever they go (as long as alcohol is permitted). Also, they can bring your brand with them wherever they go.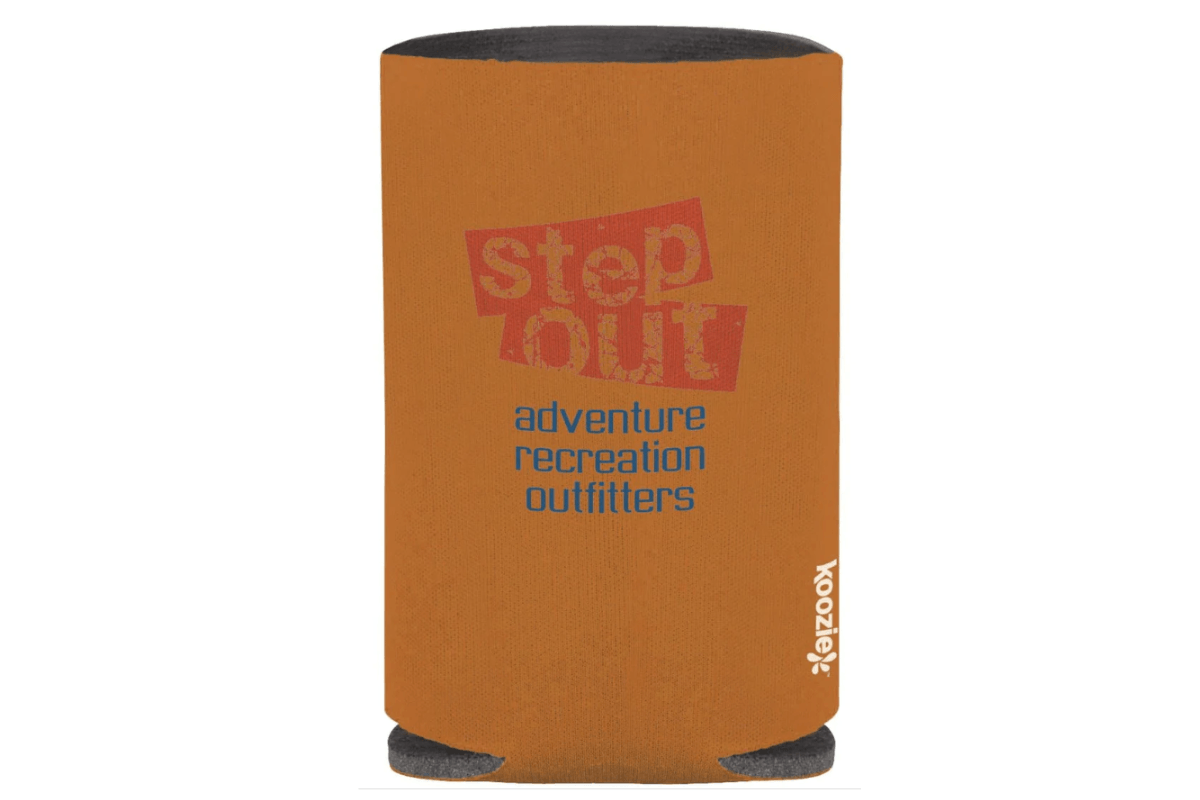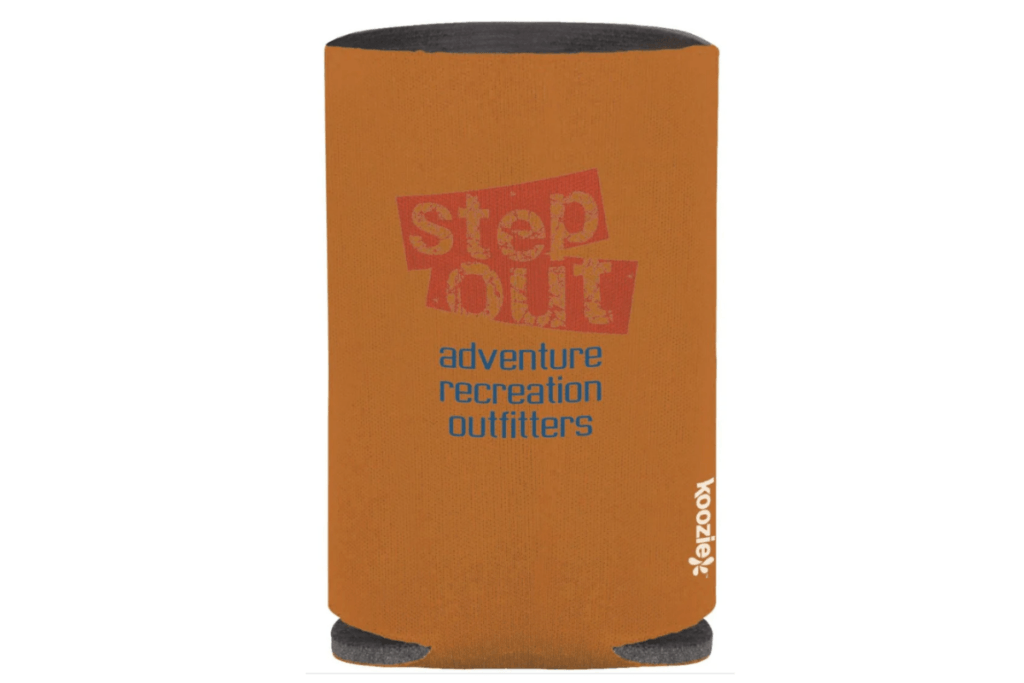 A camping bag for modern needs is the ideal promotional giveaway item for adventurous, intrepid customers and employees who also lead demanding professional lives.
The Campster Drawstring Rucksack strikes that perfect balance between rugged and sleek while leaving a lasting branded impression on your recipients.
As one of the more unique promotional giveaway ideas, the Spot & Touch Toolkit is a helpful product that aids people in finding missing items through Bluetooth tech. Let your brand be the one that ensures giveaway item recipients never lose their valuables again.
With SwagMagic, you have the option to not play guessing games with promotional giveaways or tradeshow giveaways, or promotional gifts.
Your promotional item recipients can receive what they want when you invite them to your SwagMagic-powered Custom Swag Store. You provide them with credits, and they choose their preferred swag accordingly.
In this instance, your brand is associated with freedom of choice, flexibility, and giving recipients what they want. You couldn't ask for better positioning with your marketing.
Discover more about what SwagMagic can do for your marketing campaigns and request a demo today!