This story about how to measure the success and ROI of corporate gifting begins with our Sales Manager, Martin. Martin is a dedicated, hardworking individual who strives to achieve greatness in his field. Little did he know that his next mission would be a comedy of errors. Our boss tasked him with managing the company's corporate gifting endeavors' return on investment (ROI). Brace yourself for a tale of hilarious mishaps and unexpected surprises!
This story begins with me, the Office Manager for the same company that employs Martin. Our boss also asked me to find the perfect gifts for an upcoming corporate retreat. He wanted something fancy but not too over the top, as staying within the spending budget was necessary.
My first thought was SwagMagic, as they offer customized items with plenty of luxury choices for fantastic prices, and they don't require an order minimum. I figured the low-pricing and straightforward purchase options would make it easy for Martin to continue his ROI project, and we would have original gifts for clients in attendance.
I scheduled a meeting with Martin so I could provide him with the information he'd need to measure the success of our upcoming corporate gifts. Martin showed up armed with spreadsheets and an optimistic attitude. He was more than ready to embark on his quest to conquer the ROI of corporate gifting. Little did he know, and in his defense, I didn't realize it either, that navigating the treacherous realm of gift-giving would be more complicated than trying to find matching socks on laundry day.
Martin presented his plan to me, and it consisted of the following steps:
Define Clear Objectives: He would start by establishing specific objectives for the corporate gifting program.
Track and Analyze Costs: Martin would also keep a detailed record of all costs associated with our corporate gifting activities.
Determine Key Performance Indicators (KPIs): It would be essential for him to pinpoint the metrics that measure the effectiveness of our program. Including client retention rates, referral rates, customer satisfaction scores, and sales growth among the recipients.
Collect Feedback: Martin would collect feedback from gift recipients after the gift to evaluate the impact.
Measure Brand Exposure: Martin planned to assess the visibility and reach of our brand as a result of corporate gifts.
Analyze Return on Investment: He would measure the success and ROI of corporate gifting by comparing the financial gains against the total investment in the corporate gifting program. Then comparing against industry and previous campaign benchmarks.
Adjust and Improve: Martin would then make informed decisions based on insights to yield better future results.
Corporate Gifting Ideas
We ended our meeting on a good note. But the first challenge of our new corporate gifting platform presented itself when Martin had to choose the perfect gift from my list. SwagMagic is one of the best luxury corporate gifting companies, but Martin was indecisive and determined to impress.
Martin endlessly researched corporate gifting companies in the USA, trying to find that "just right" present. He soon found himself lost in a sea of novelty desk toys and tacky coffee mugs, wondering if anyone appreciated a singing fish on their office wall. He resorted back to SwagMagic and my list of corporate gifting ideas.
Corporate Gifting Strategy
Martin bravely pressed on but ended up mixing his own gifting strategy with mine. He ordered personalized bobbleheads of himself to distribute as gifts, along with the gorgeous work bags I'd picked out. After all, what better way to leave a lasting impression via marketing gifts than having his face nodding enthusiastically on the desks of business partners?
Unfortunately, the manufacturer (not SwagMagic) had a typo in Martin's last name. This resulted in a collection of bobbleheads with a new moniker: "Marlin Simmons." A terrible marketing gift idea for a small business and a spelling error? SwagMagic could never.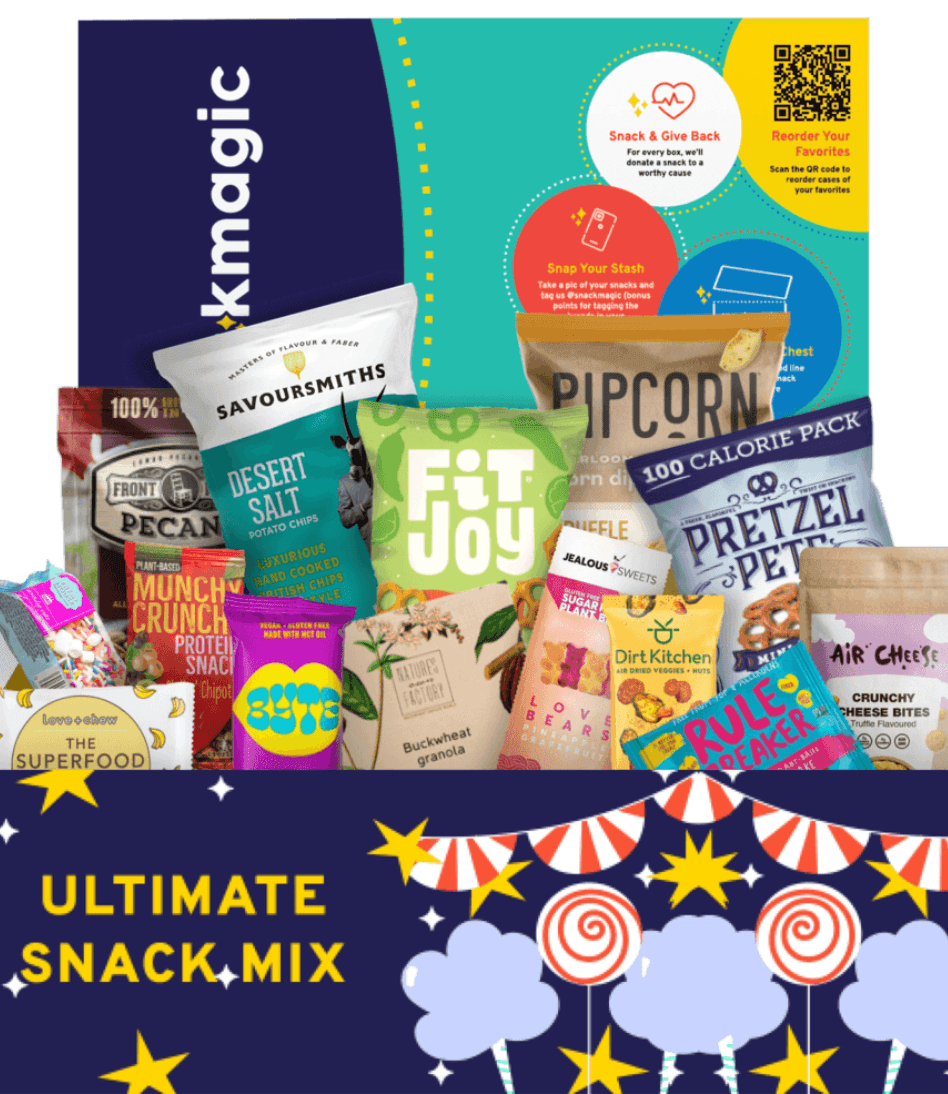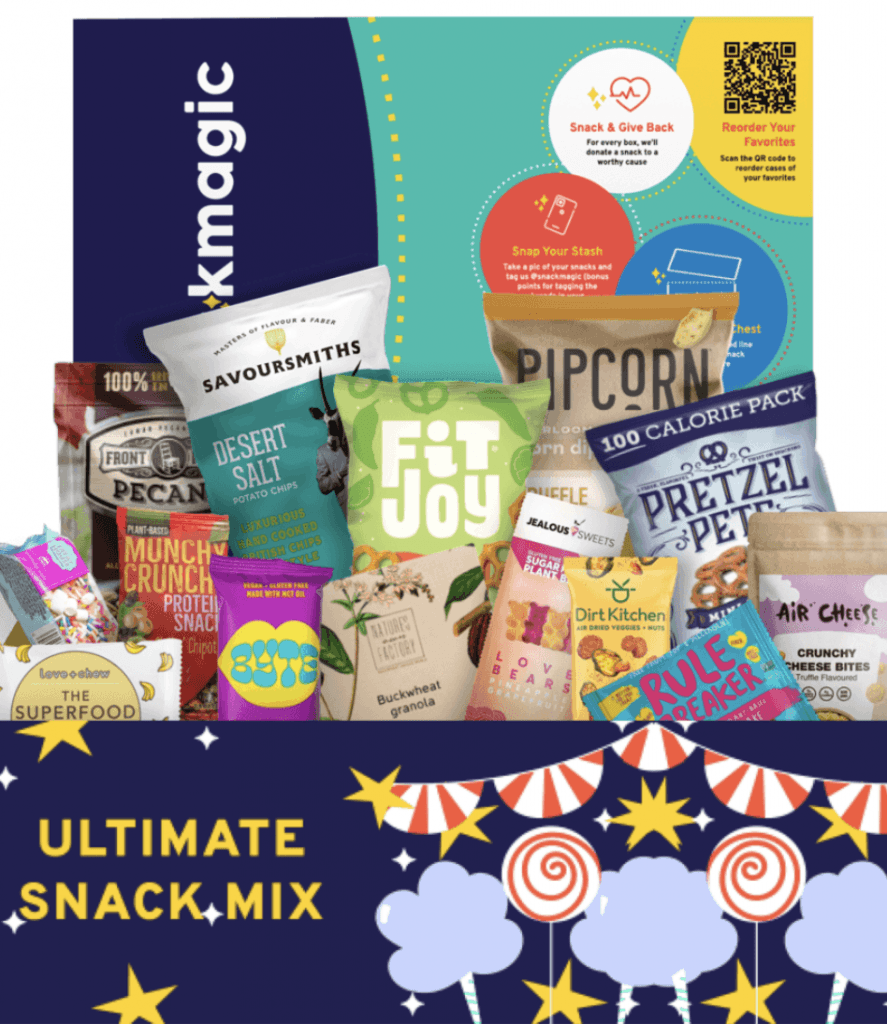 Corporate Gifting Industry
Undeterred, Martin turned to the world of custom-made gift baskets. His brilliant idea was to create curated baskets based on each client's interests. Still, he quickly realized that interpreting someone's love for "adventurous snacks" as a box full of locusts and edible crickets was, in fact, a little too adventurous.
I nervously watched him make a mockery of the corporate gifting industry, waiting to see what mistake he'd make next. When I discovered he had accidentally sent an expensive bottle of champagne to a client who had recently entered alcohol recovery, I'd had enough.
I stepped in and reiterated our corporate gifting business model to Martin. Together, we regrouped. We used SwagMagic to send beautiful customized items and curated snack boxes from SnackMagic instead of the bug boxes.
It all worked out in the end, thanks to me. So the next time you find yourself tasked with managing the ROI of corporate gifting, remember the cautionary tale of Martin, the marketing manager who inadvertently became the office jester.
Please note Martin did not lose his job, though his ego remains bruised.