Sometimes gifting is not an easy affair. If you're like most people, you'll probably be at a loss for what to get your colleagues and end up picking the textbook gifts that no one likes and it is even more complicated when choosing a gift for your boss. In this guide, we discuss the best gift ideas for your boss to help you with the process.
Zoom meetings are most likely where you spend most of your time, and these days, it's probably in your home office. As such, working towards a harmonious work relationship will go a long way in increasing your peace of mind and life satisfaction. One way to foster a friendly and productive work environment is by encouraging the exchange of gifts during holidays – making it important that you choose the best Christmas gift for every type of boss.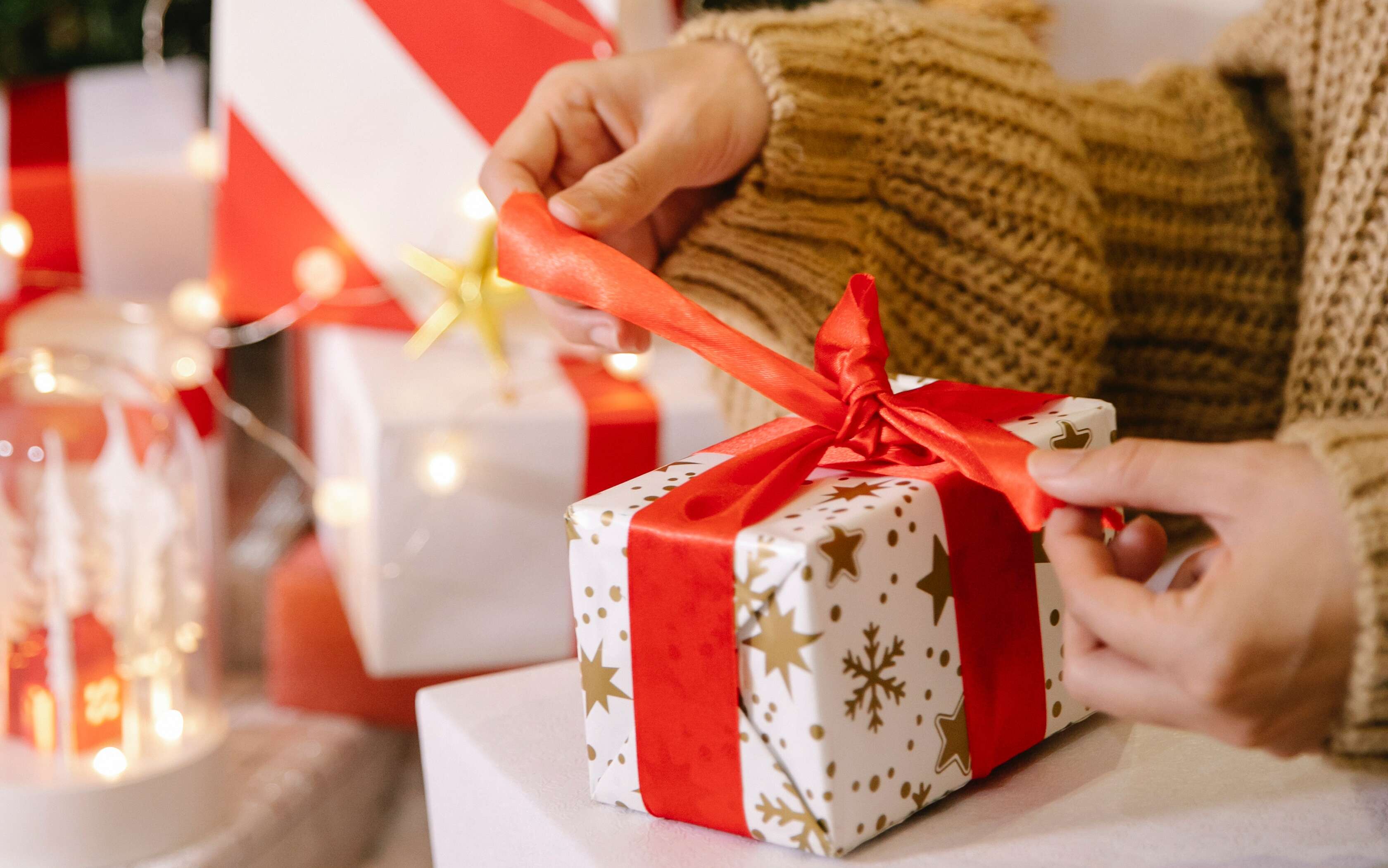 Christmas Gifts For Boss: Holiday Gift Ideas Every Boss Will Love in 2023
Price: $78.47
The Swiss Force coffee press and insulated stainless steel Vivaldi cups enable your boss to freshly grind and brew delicious coffee right at their desk. This professional-grade set allows them to minimize breaks while maximizing productivity and effectiveness. Your boss will appreciate being able to start each day energized and focused with artisan coffee made efficiently, without leaving their workspace with this great gift.
Price: $20
Phone stands make a wonderful and practical holiday gift for every kind of boss. A classy desk phone stand not only holds their phone conveniently near their workspace, but it also shows you prioritize organization and professionalism. Choose one in a tasteful color and material like marble, dark wood, or brushed metal for a timeless gift they'll use daily.
Price: $184.95
Nothing beats the convenience of having your own mini fridge stocked with beverages and snacks! Gifting your boss their own compact fridge allows them to store cold drinks, snacks, and lunches right near their desk. They'll be sure to appreciate the increased productivity from fewer trips to the breakroom. It's a thoughtful way to make their workspace more comfortable and efficient. Also, label it with a personalized tag saying " best boss ever."
Gift Card
A gift card gives a boss the flexibility to buy what they really want or need. Consider getting a gift card for a versatile store like Amazon where they can purchase work supplies, funny office accessories, or splurge items for themselves. Or get them a restaurant or coffee shop gift card to treat themselves to a nice meal or coffee break. No matter what, a gift card enables them to pick the perfect item.
Price: $312.49
What boss wouldn't appreciate a brand-new set of high-tech Airpods? Especially the latest Airpods Pro with active noise cancellation for distraction-free focus. This hot tech accessory boosts productivity by allowing them to freely multitask calls, meetings, and music without pesky wires. It shows your boss you want them operating at peak performance. The charging case means the pods will always be powered up and ready to go.
For a guaranteed crowd-pleasing gift, give the boss a fine bottle of wine or signature spirit they enjoy like scotch or bourbon. Pair it with a set of crystal glasses or tumblers engraved with their initials for an ultra-classic, luxe gift set they're sure to love. It enables the busy boss to enjoy an elevated drinking experience and unwind after a stressful work week. You can't go wrong with gifting top-shelf alcohol and accessories to sip it in style.
Price: $292.60
No boss should drink lukewarm coffee! A self-regulating smart mug keeps their coffee or tea at the precise temperature they prefer for hours. The advanced mug allows them to focus on work, calls, and meetings without even thinking about reheating their beverage. Your boss will be amazed at the consistent temperature and impressed you care so much about maximizing their productivity and satisfaction while working. It's an incredibly useful, thoughtful gift.
Price: $50
Help your stressed-out boss practice more self-care with a gift set packed with pampering treats. Include scented candles, bath bombs, body scrubs, face masks, luxury hand creams, herbal teas, and more. Encourage them to take relaxing bubble baths, enjoy calming aromas, and nourish their skin. A self-care package shows the boss you recognize their demanding workload and support them making personal wellbeing a priority sometimes too. They'll feel refreshed and cared for.
Price: $50
Keep your boss fueled with a gift box loaded with delicious snacks to enjoy at their desk plus an adorable mini succulent plant to liven up their workspace. Items like nuts, protein bars, chocolate, and gum give an energy boost any time hunger strikes so they can maintain concentration and performance. The cute succulent adds a lively pop of green to brighten their space. Snacks help ensure your boss has no excuse but to keep crushing work goals! The snacks and plant combo makes for a wonderfully practical gift.
Price: $36
If your boss is the kind who enjoys outdoor activities like camping and hiking, then an Outback Cap will be the best gift for your boss.
The cap, which comes in Khaki, Black, and Olive colors, has side snaps and four side events, and a plastic stopper strap, which makes it versatile for outdoor activities. The cap also has seven rows of stitching on the brim, adding to its unique beauty.
Price: $54.14
Waist Pack is another great Christmas swag idea for your boss if they are outdoorsy. Featuring a drawstring closure on the main zippered compartment, an adjustable waist strap, an interior mesh zip pocket, and another front zipper pocket, the waist pack is an ideal Christmas gift for boss.
Price: $18.53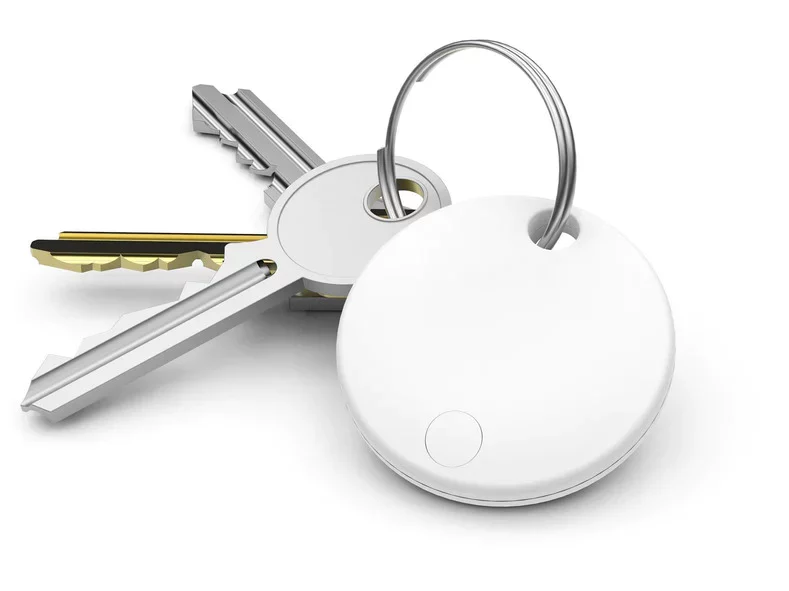 No one is perfect, your boss included. If they're like most people, they probably find themselves misplacing small items like pens and keys.
If your boss is notorious for misplacing items, you could gift them a Spot, a small finder that uses Bluetooth to locate items using an app on the phone.
Archival Matte Paper Wooden Framed Poster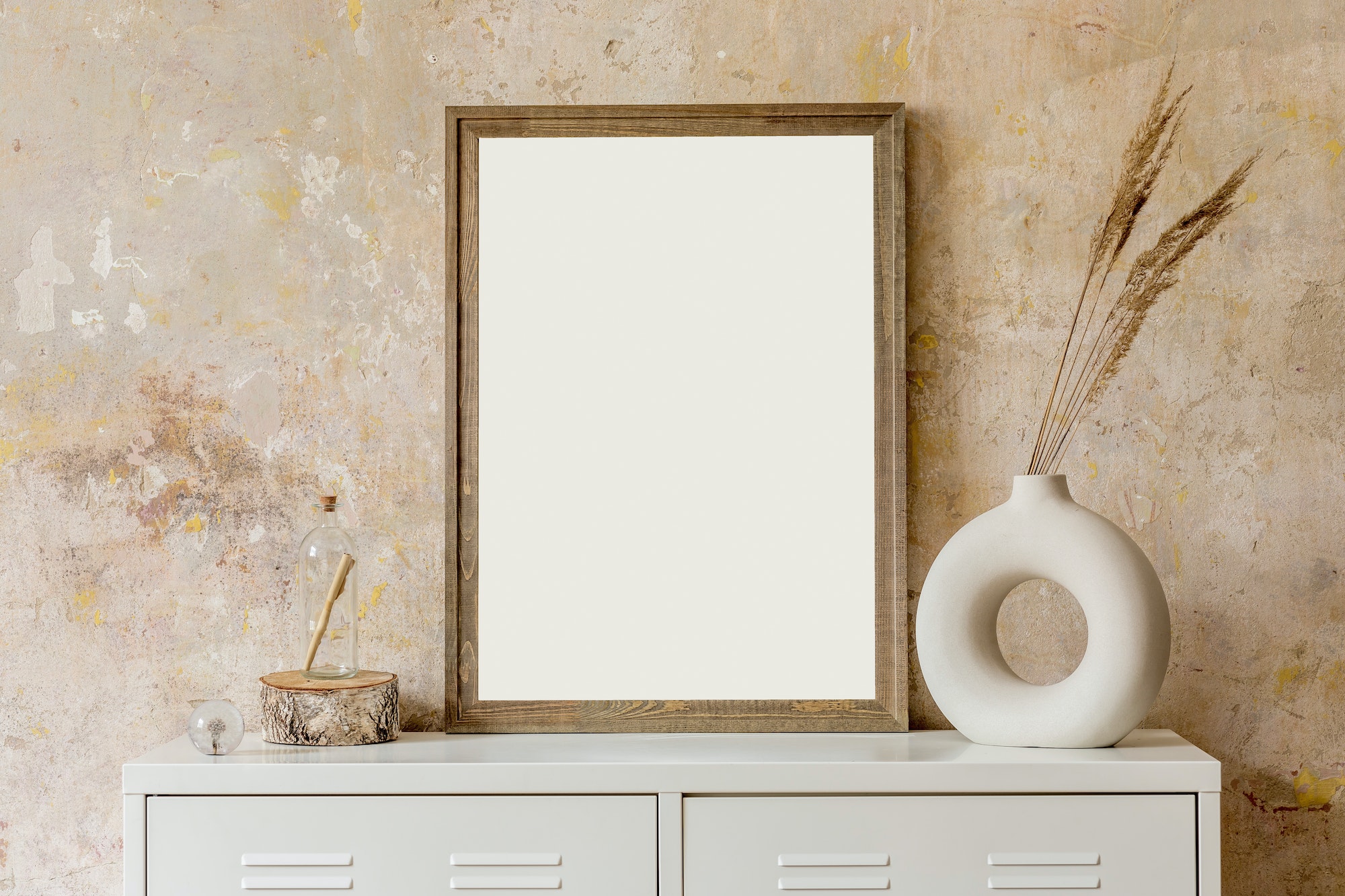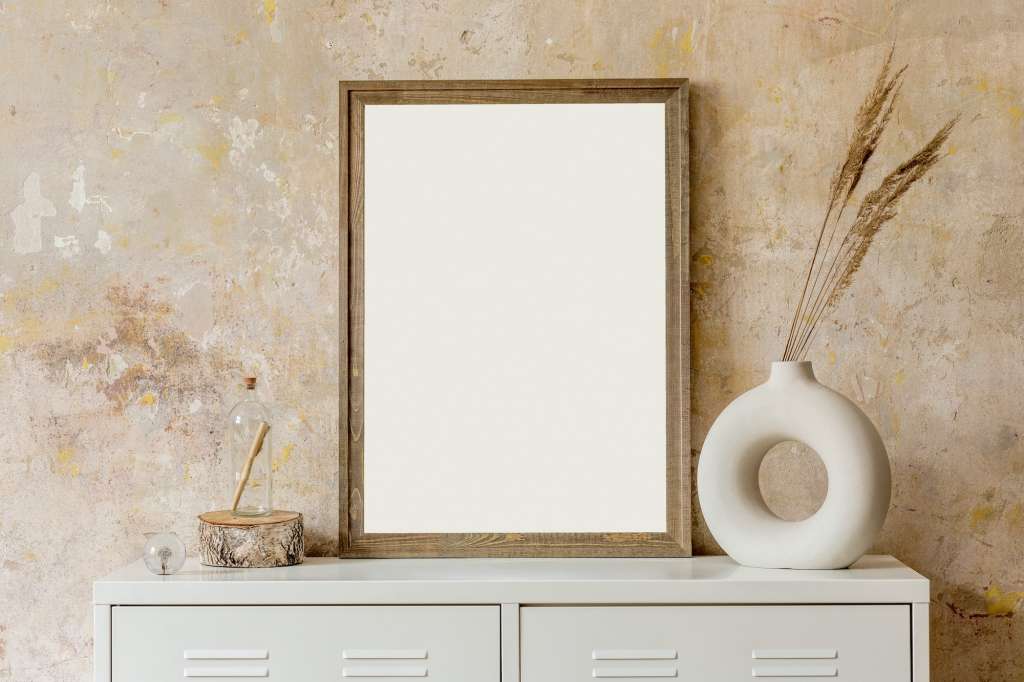 Price: $61.20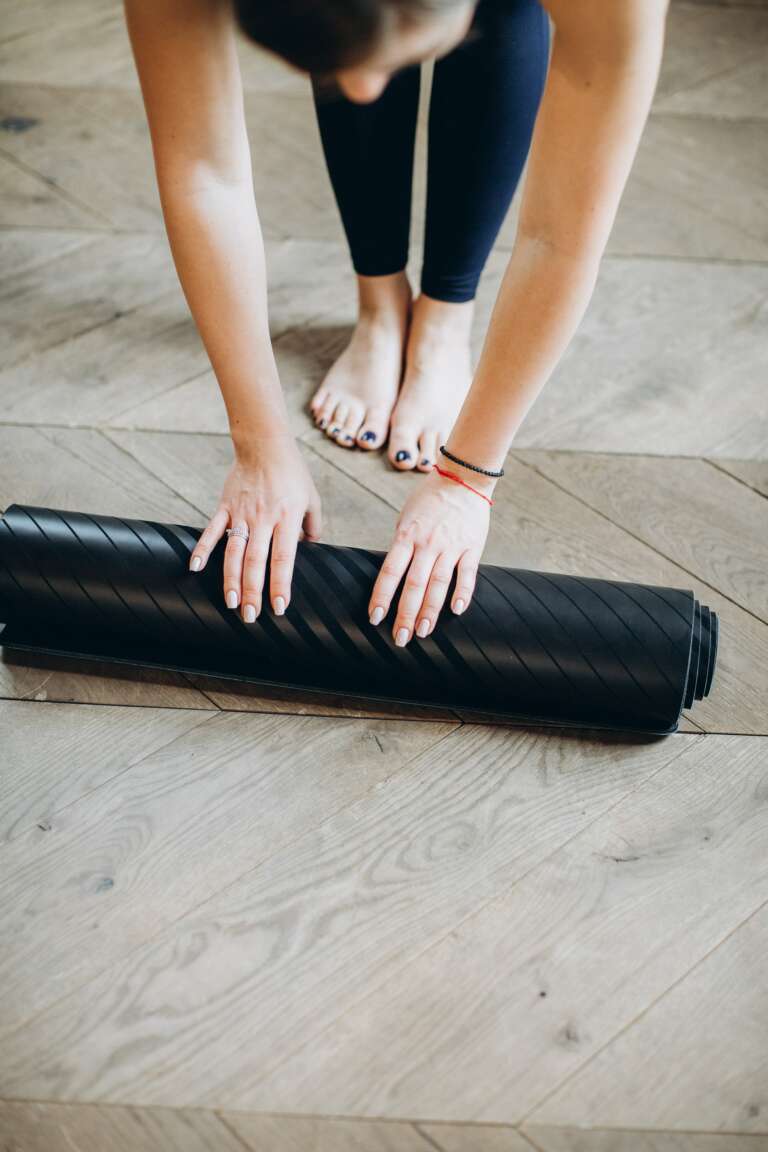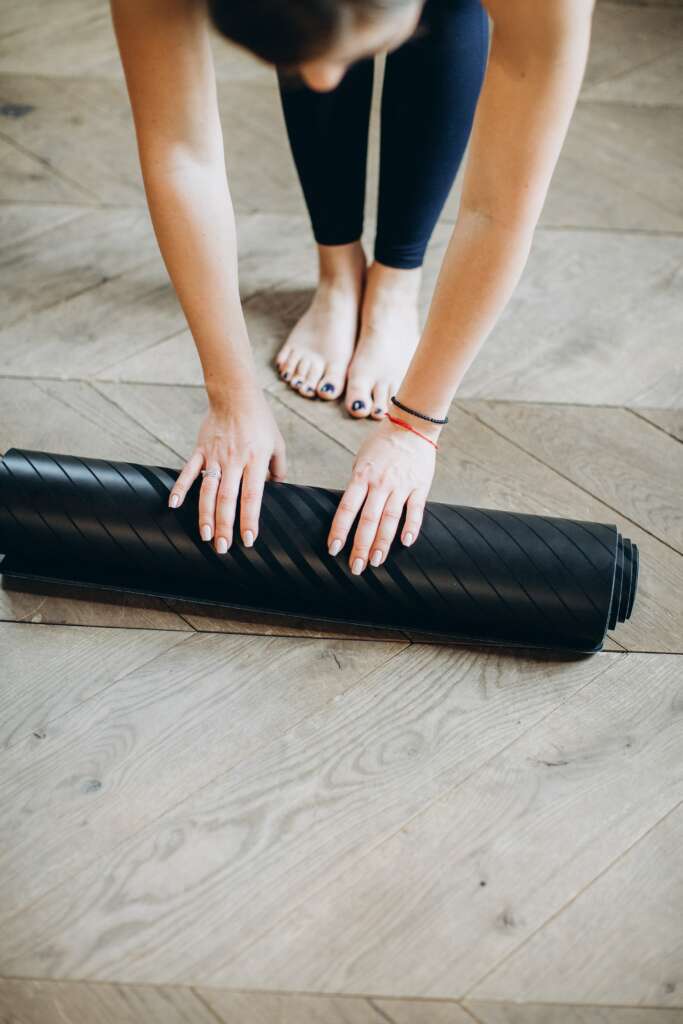 The Foam Yoga Mat is another great Christmas gift idea for your female or male boss to show that you care about their health and wellness. With this custom print, lightweight Yoga Mat, your boss can take a moment outside of work to relax.
Price: $57.12
Your boss most likely travels a lot for conferences and meetings. Getting them a duffle bag for a Christmas gift will go a long way to make sure their journey is as comfortable as possible.
Apart from being spacious and accommodating most of their belongings, the duffle bag also has a padded shoulder strap to help your boss carry heavier luggage.
Price: $9.98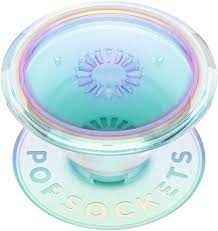 Everyone needs a PopGrip for their phone, especially your boss who might need to be on multiple video calls with clients.
Getting them the Iridescent Pop Grip will not only make their work easier, but it will also make them look cool and hip, and they will have you to thank for that.
Modern Stadium Seat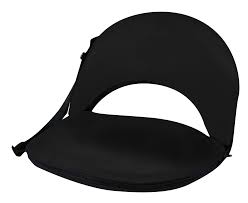 If your boss enjoys going to the stadium to watch sports, you should get them a modern stadium at has an added twist to the traditional seat in that it snaps in and out of place, making it easy to carry around.
Snack Stash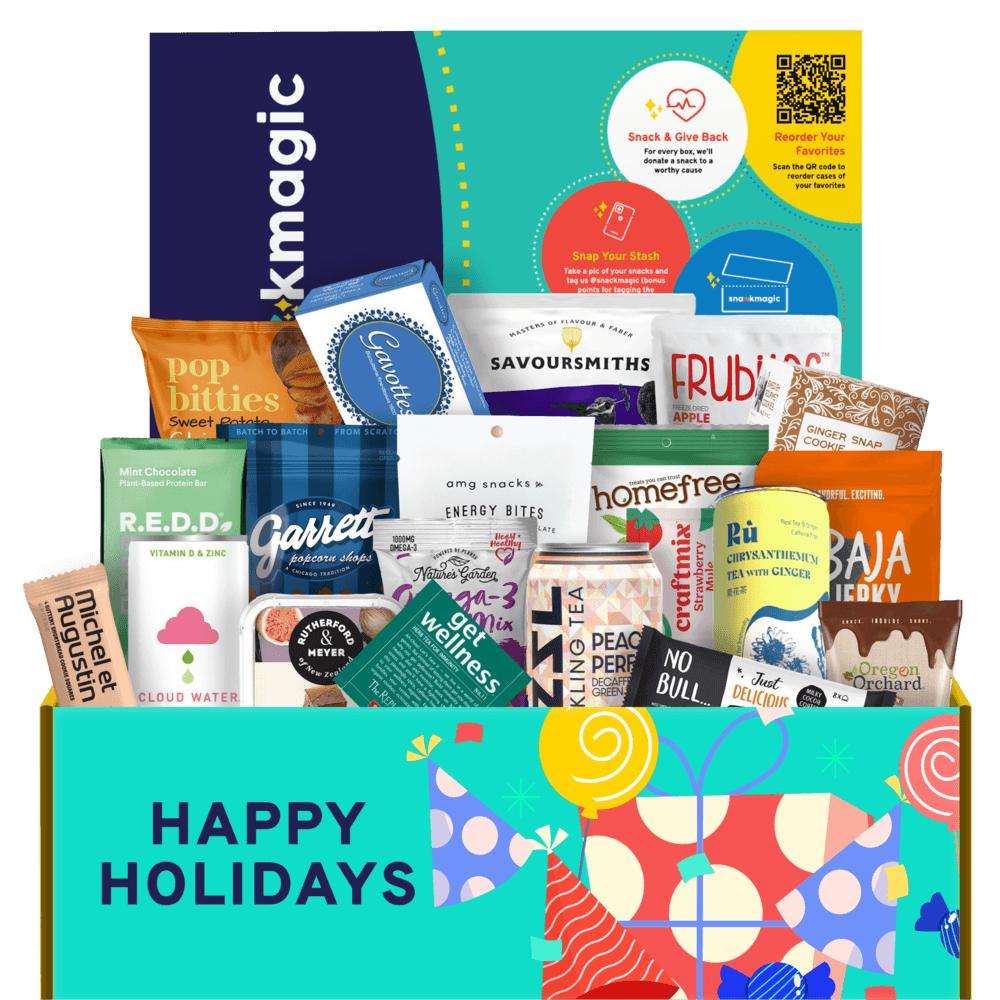 A Christmas swag for the boss doesn't have to be something extravagant. It can be something as simple as bringing them a snack stash filled with their favorite treats!
Your boss will appreciate that you value their childlike taste, and be grateful that they have something delicious and sweet to snack on during Christmas.

This is our top-selling Christmas gift for coworkers, employees, and bosses.
Superior Dishes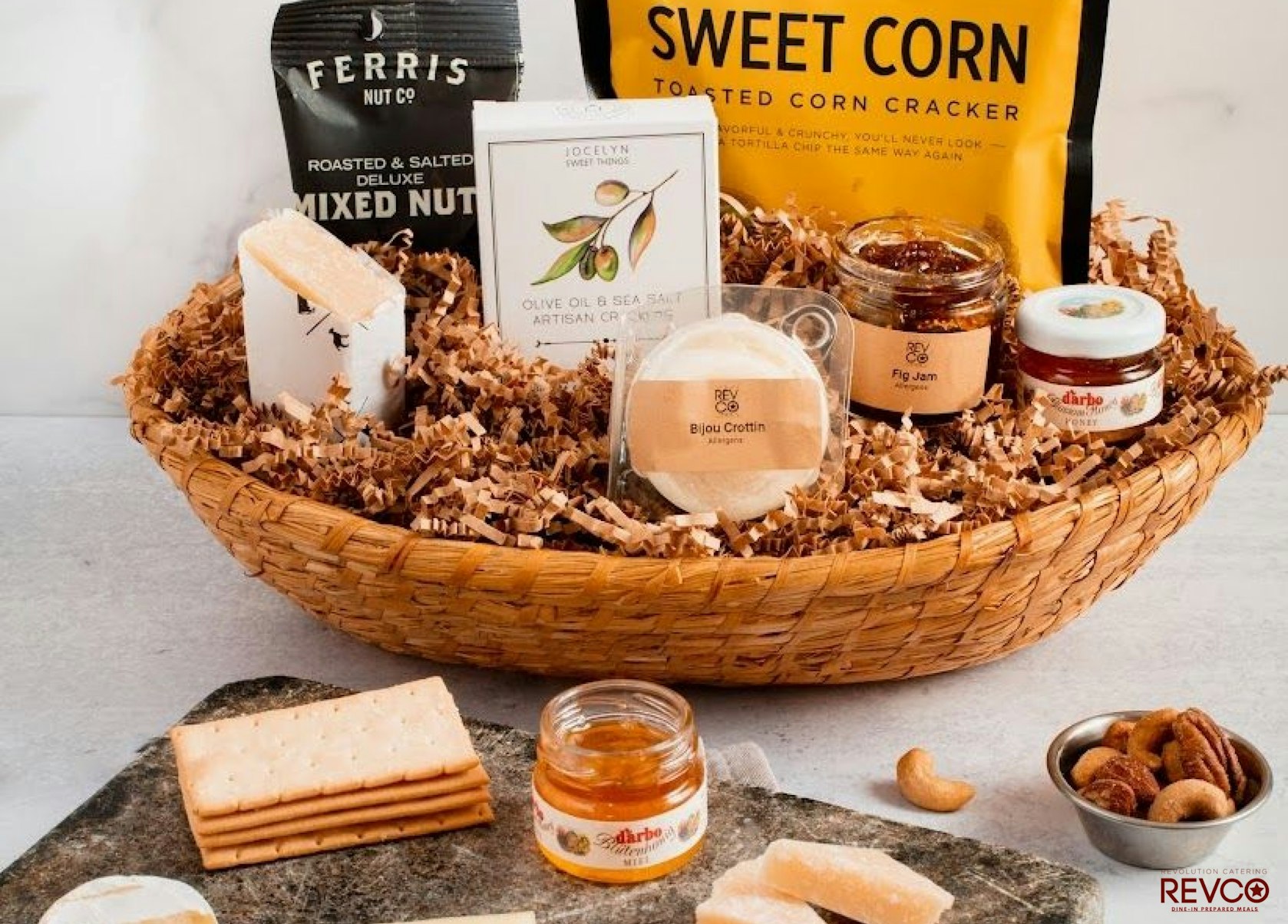 Christmas is a time to be jolly and merry, and what is the epitome holiday gift for your boss than a treat to a wide variety of dishes from all around the country?
The great news is we just have the service that will deliver the scrumptious treat to your boss – Superior Dishes. Place your order today and make your boss have a delicious fill during Christmas!
Compact Utensil Set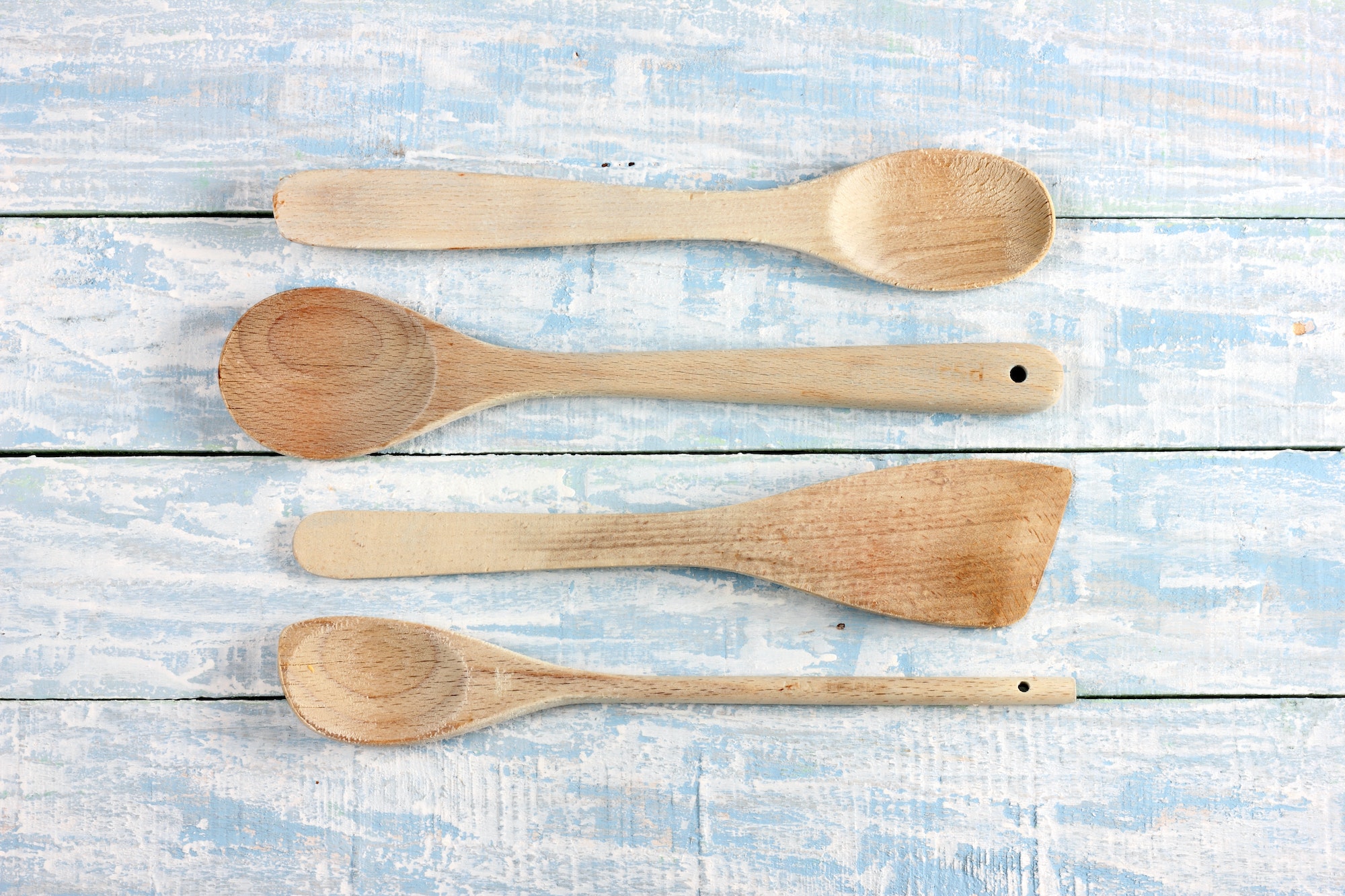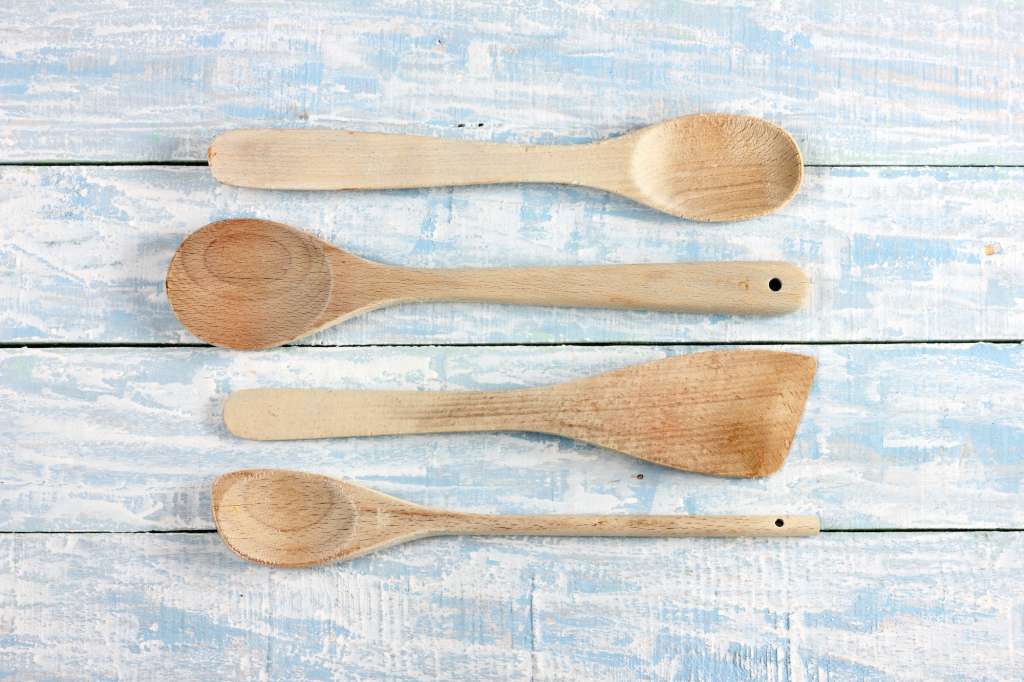 Your boss might not have the time to go out and buy a Utensil set for their office lunch hours. Instead of letting them use take-out utensils, why not buy them a foldable compact utensil set that they can keep at their office and use during their meal breaks?
Because the utensil will only be theirs to use, they will appreciate the personal touch and thoughtfulness of your gift.
A Soundance Laptop Stand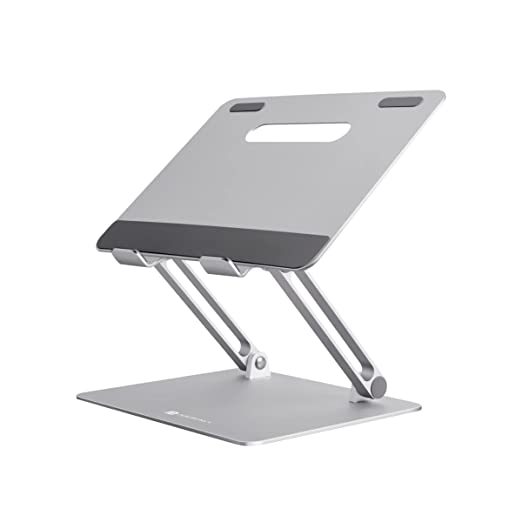 A Laptop stand is a thoughtful gift that will allow your boss to work comfortably at home. Elevating the laptop to six inches, the Soundance Laptop Stand ensures that the laptop is at a suitable reach for your boss when he is either typing or having a video conference. 
Waterbox
Waterbox is an elegantly designed hydration solution, ideal for a boss who values health and sustainability. Its robust construction ensures longevity and supports an eco-friendly lifestyle. This stylish water container is perfect for maintaining hydration throughout a busy workday.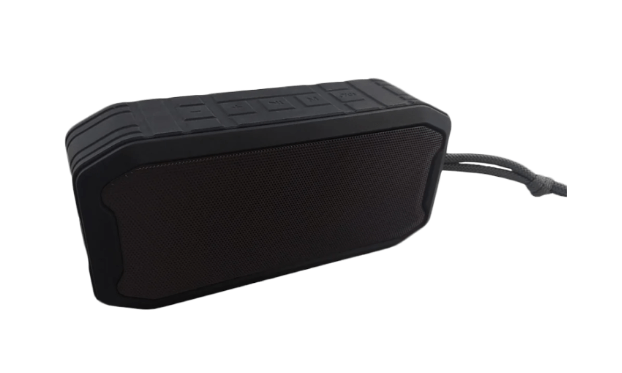 13 Kappotto Laptop Sleeve
13 Kappotto Laptop Sleeve is perfect for a tech-savvy boss. It combines style with practicality, offering protection for their device while complementing a professional look. Its padded design ensures the safety of the laptop, making it a thoughtful corporate Christmas gift.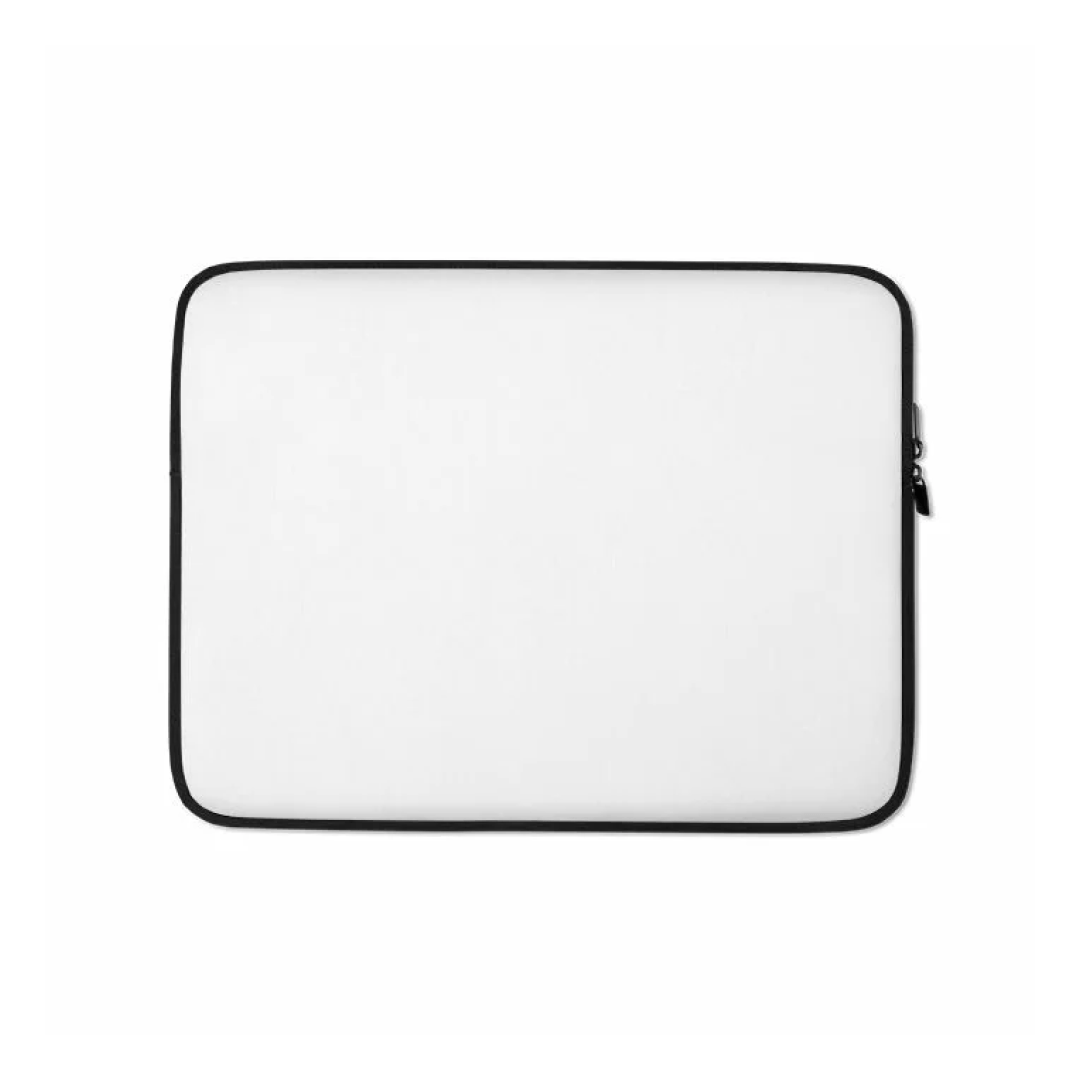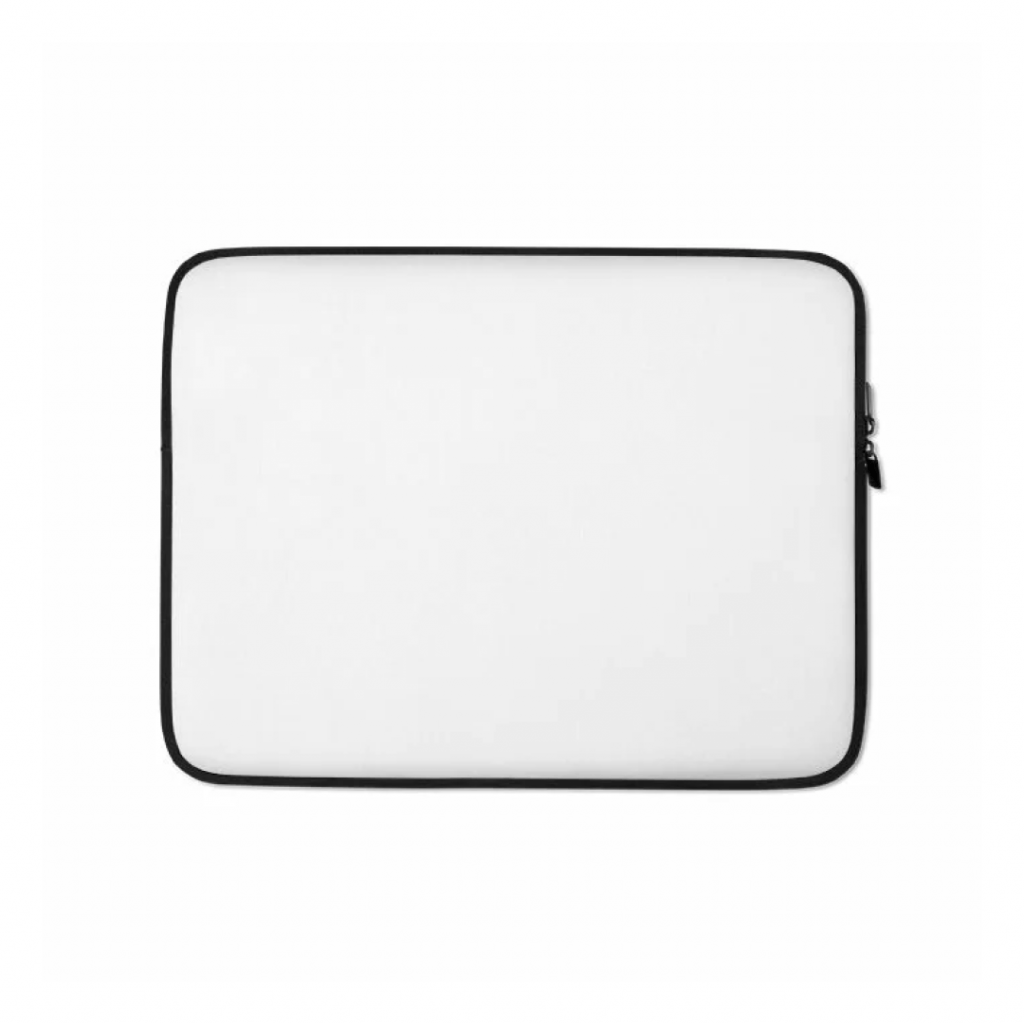 Pacific Headwear 5 Panel Trucker Snapback Cap
Pacific Headwear Cap is Ideal for a boss who appreciates casual style or outdoor activities, this fashionable trucker snapback cap combines comfort and style. It's perfect for weekend outings, adding a stylish touch to casual wear. A thoughtful gift that enhances a boss's leisure wardrobe.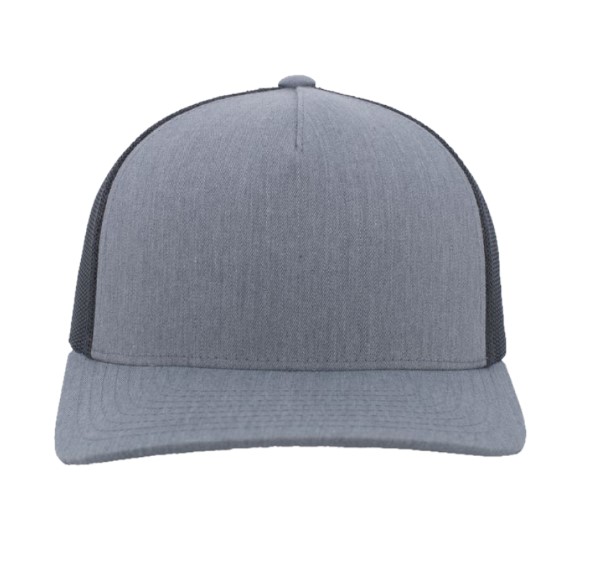 The North Face Sweater Fleece Jacket
The North Face Jacket is a superb choice for a boss who enjoys the outdoors or needs an elegant layer in the office. Offering both comfort and style, it's a practical gift for the colder season, ensuring warmth in a professional setting.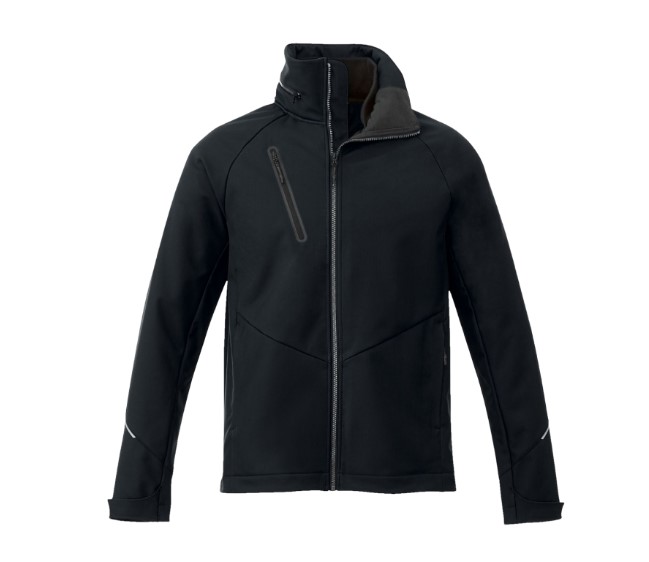 Koozie Collapsible Picnic Basket
Koozie Picnic Basket is a unique gift for a boss who loves outdoor gatherings, this collapsible picnic basket is both practical and innovative. Its easy storage and portability make it ideal for spontaneous picnics, enhancing any outdoor event with its convenience and style.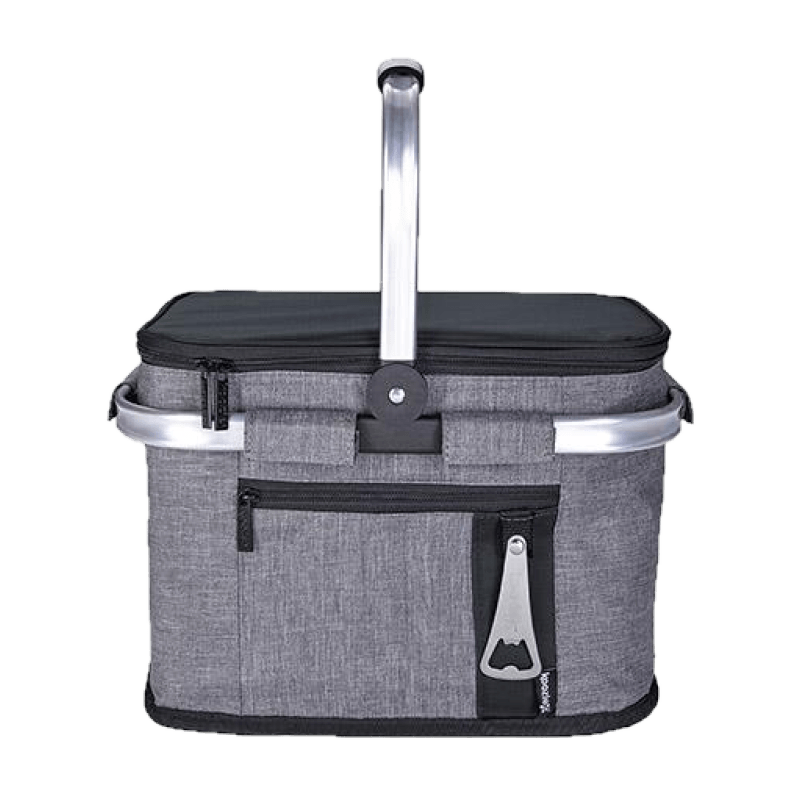 Tahoe Tea & Coffee Ceramic Mug with Wood Lid
Tahoe Mug, an elegant ceramic mug is ideal for a boss who enjoys tea or coffee. Its wood lid keeps beverages warm, and the refined design adds a touch of sophistication to their desk. Perfect for enjoying a hot drink during meetings or a quiet moment in the office.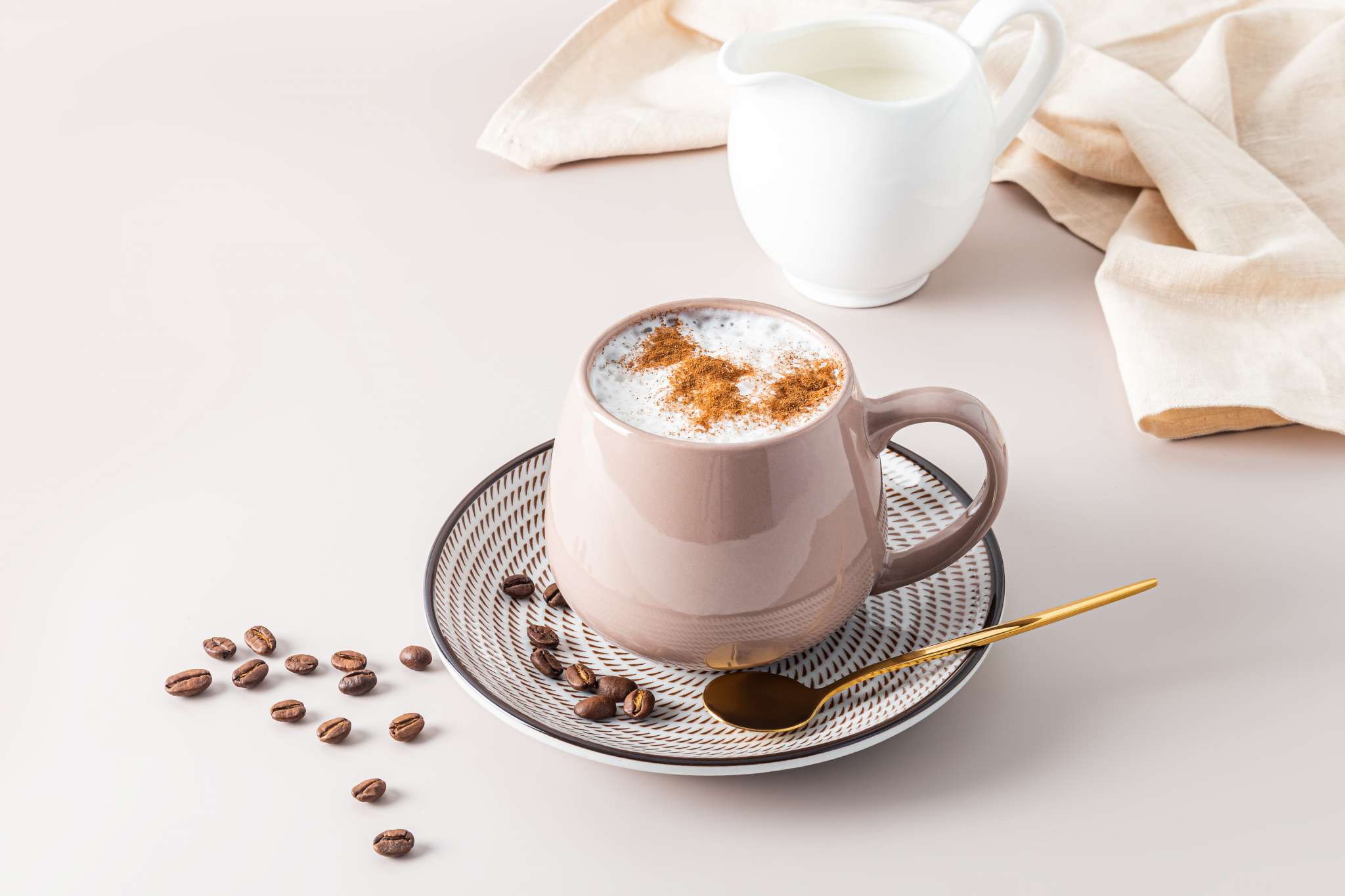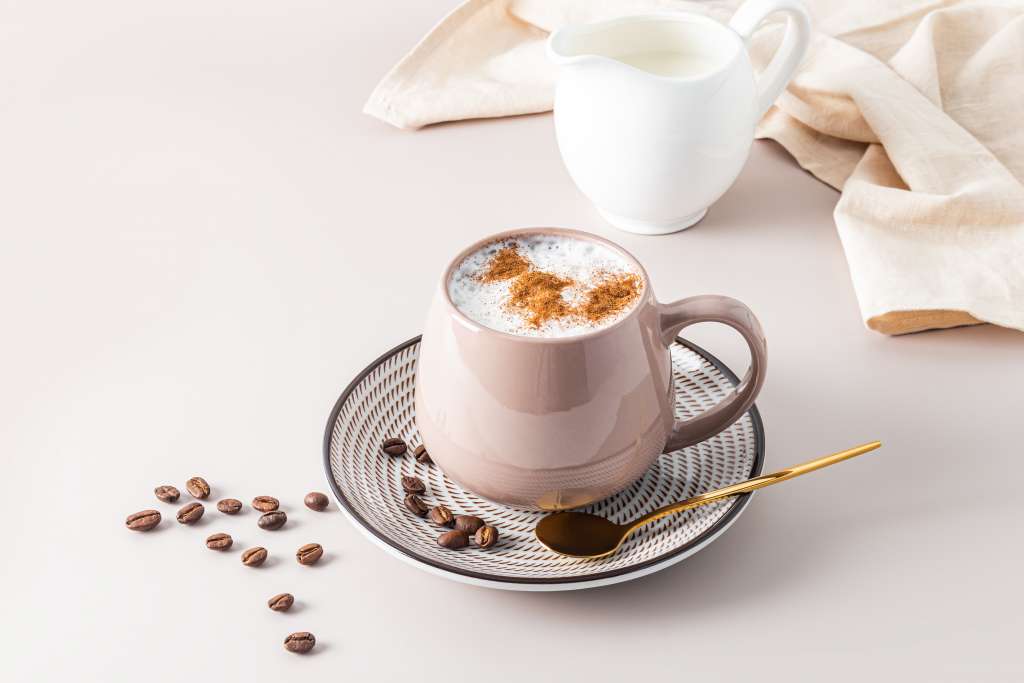 CableCatch Cable Organizer
CableCatch Organizer is for a boss who values organization, this cable organizer is a must-have. It helps keep desk spaces tidy and cables easily accessible. The sleek design ensures it fits into any office decor, making it a practical and thoughtful corporate Christmas gift.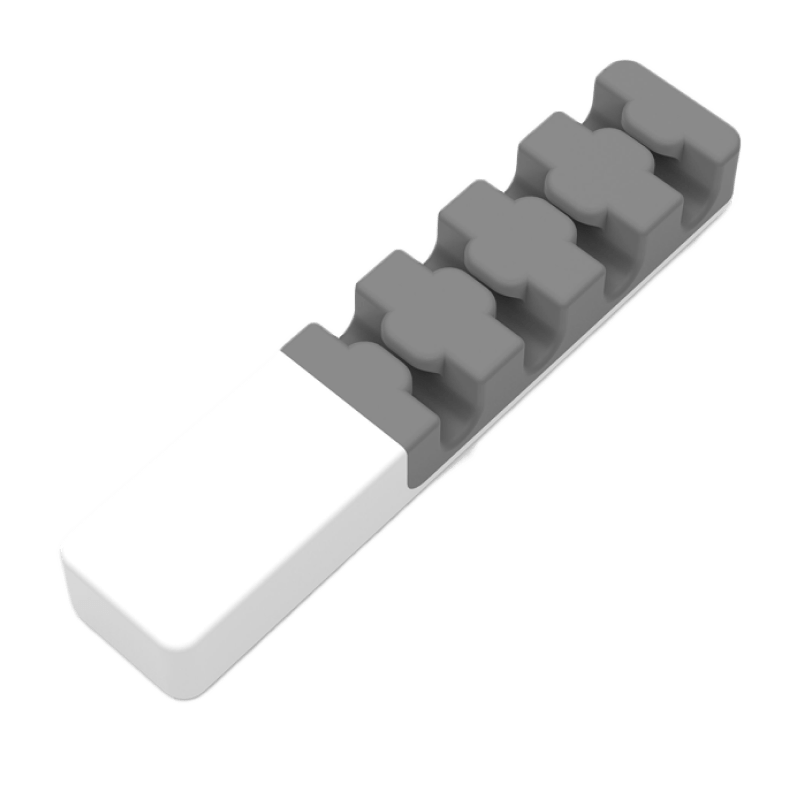 Oversized 6′ Round Recycled PET Picnic Blanket
Recycled PET Picnic Blanket is eco-friendly picnic blanket is perfect for a boss who enjoys picnics or outdoor events. Made from recycled PET, it's large and comfortable, ideal for relaxing outdoors. Its sustainability aspect is also a thoughtful nod towards environmental consciousness.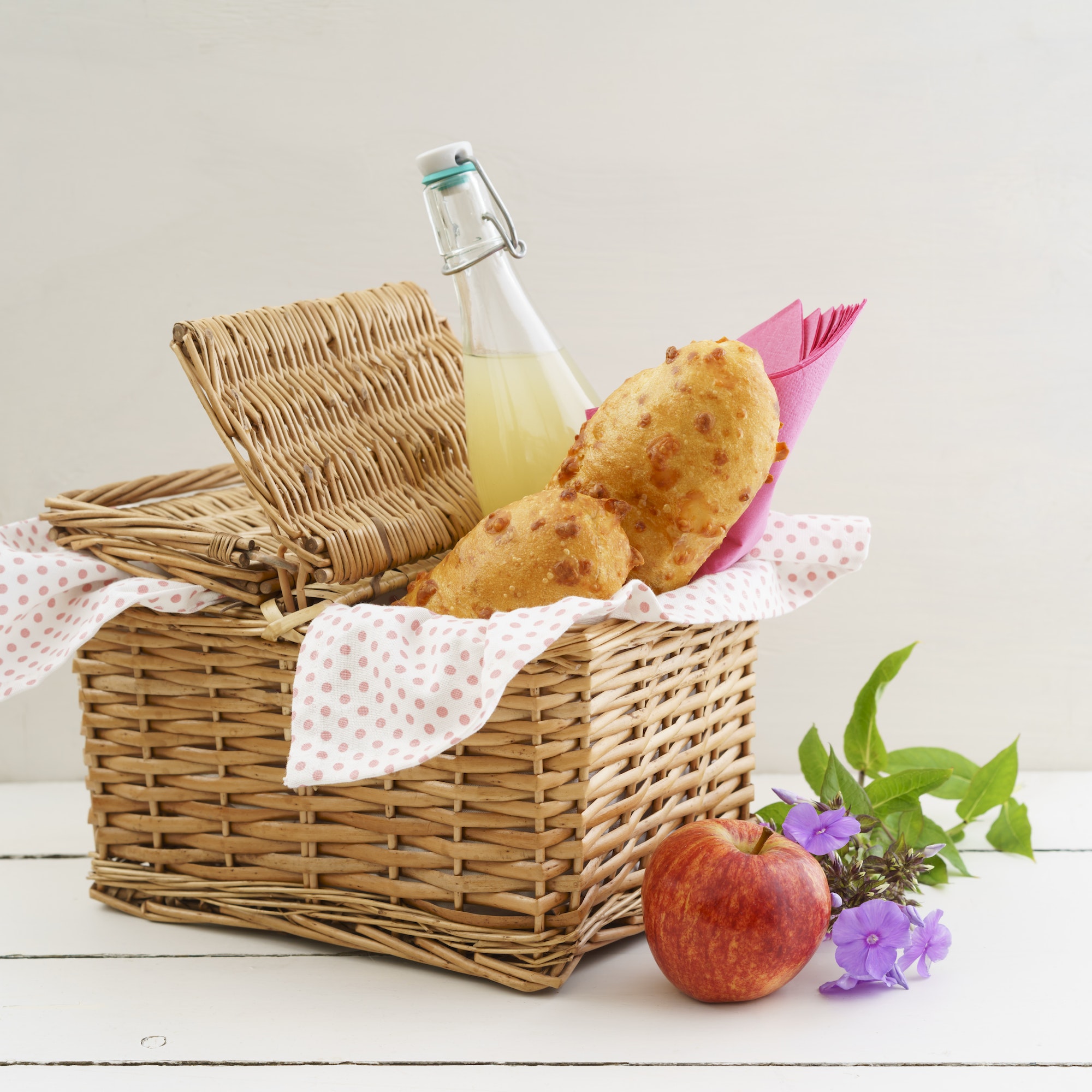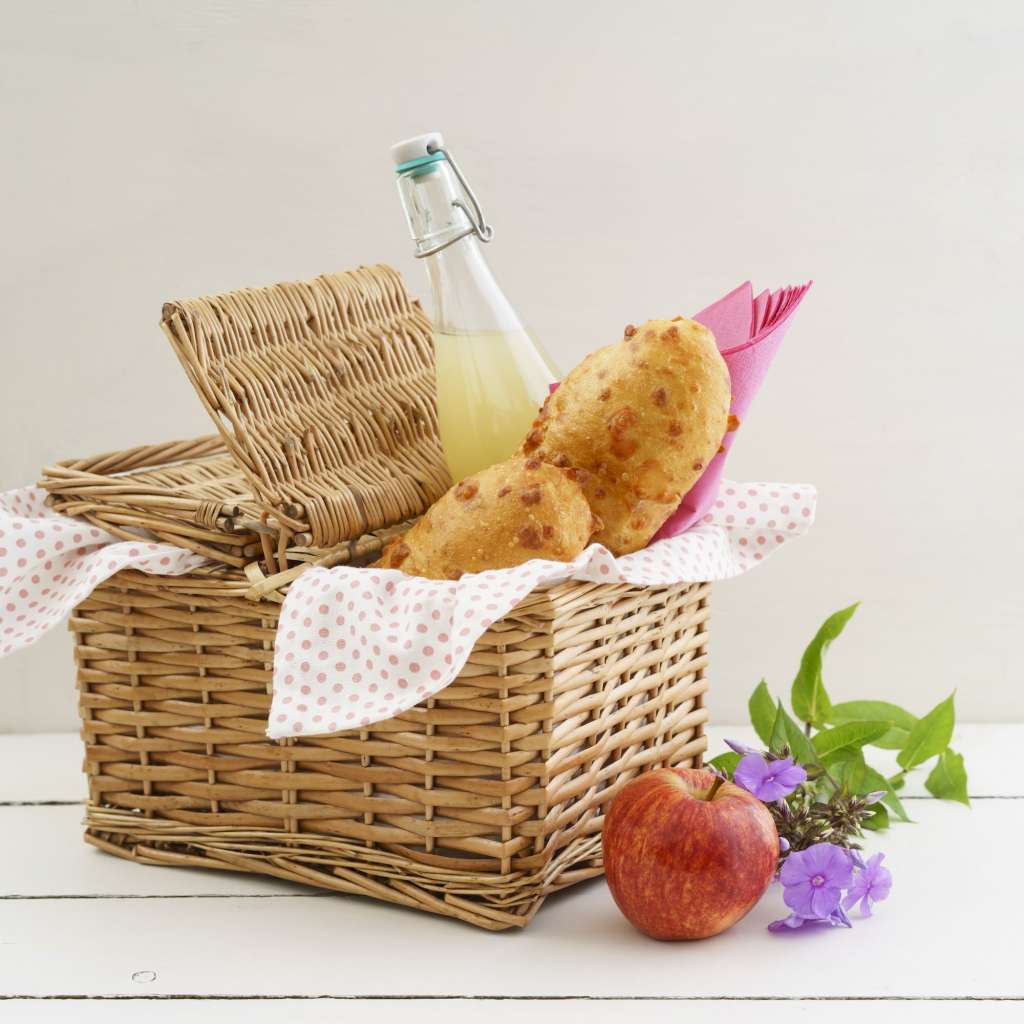 Denim Beachy Cottage Blanket
Denim Cottage Blanket is a cozy and stylish blanket, perfect for a beach day or as a chic addition to any home. Its denim material adds a modern touch, making it a versatile gift for both outdoor and indoor use. It's a warm and fashionable choice for any boss.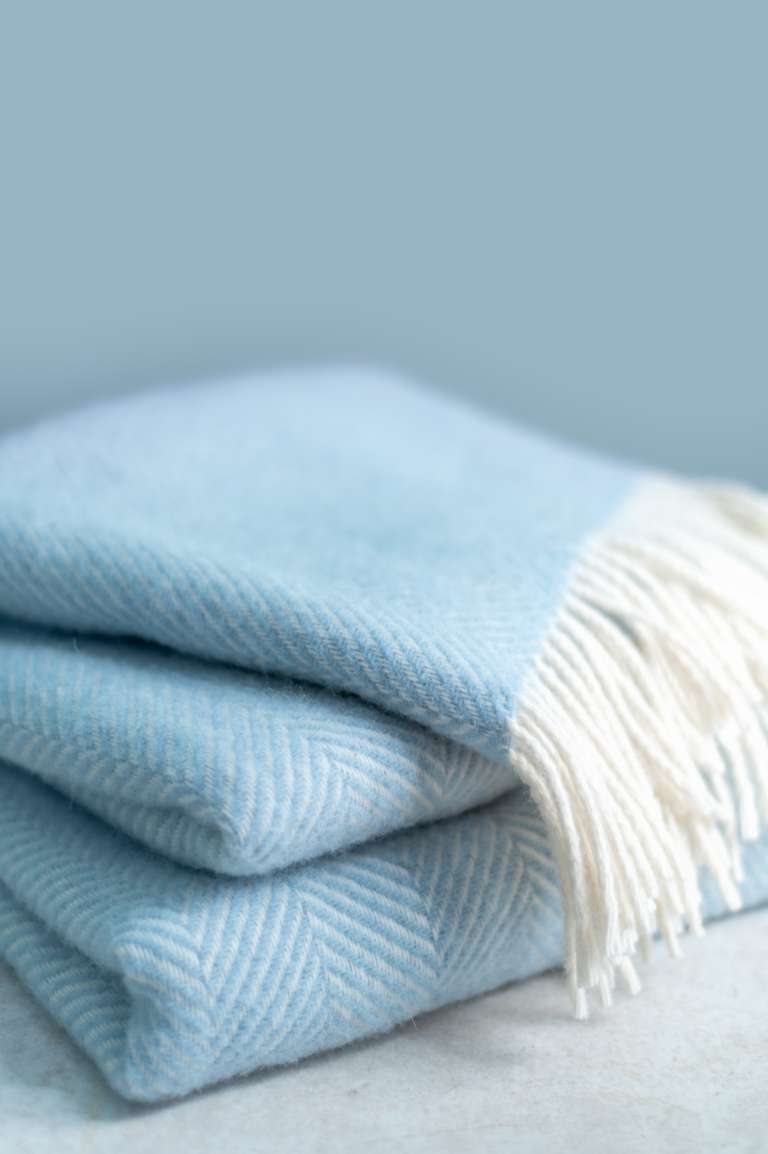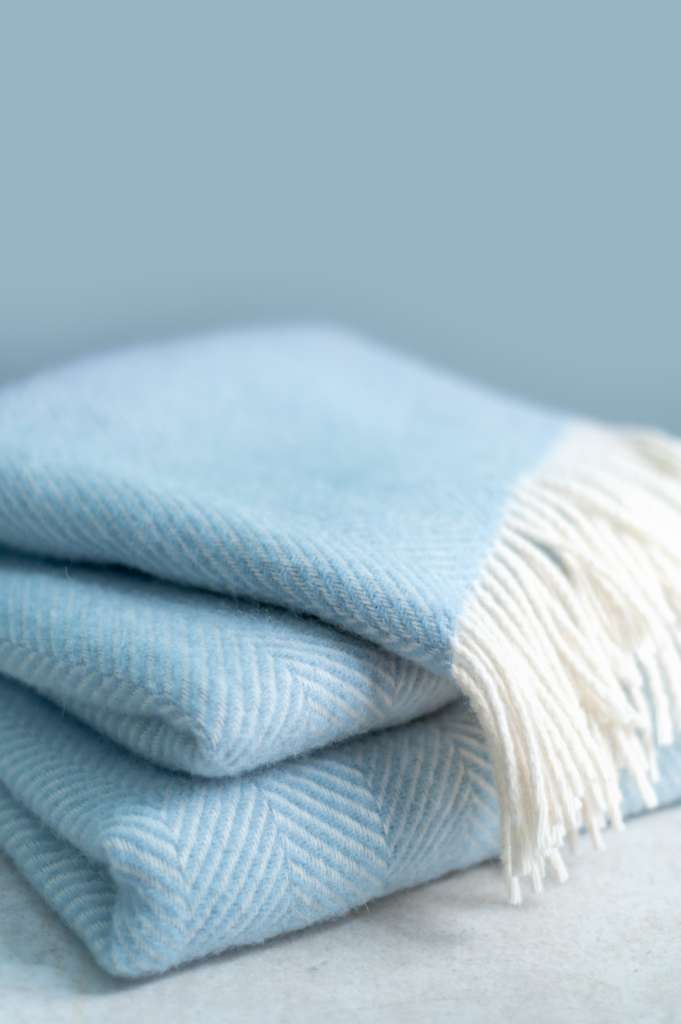 Nike Dri-FIT Stretch
Nike Dri-FIT Stretch is for the fitness-conscious boss, this Nike Dri-FIT stretch cover-up is ideal. It's great for outdoor activities or a casual office day. The moisture-wicking fabric ensures comfort during physical activities, blending style with functionality.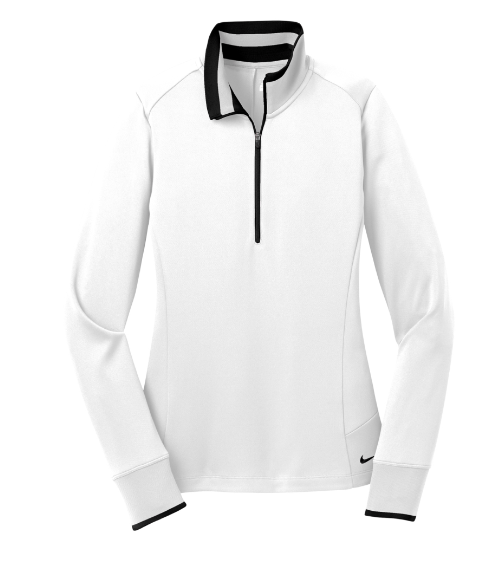 Supply Pouch Medium
Supply Pouch is medium-sized supply pouch is perfect for a boss who appreciates organization. It's ideal for storing small office supplies or personal items, keeping their workspace clutter-free. The stylish and compact design makes it a practical addition to any office setting.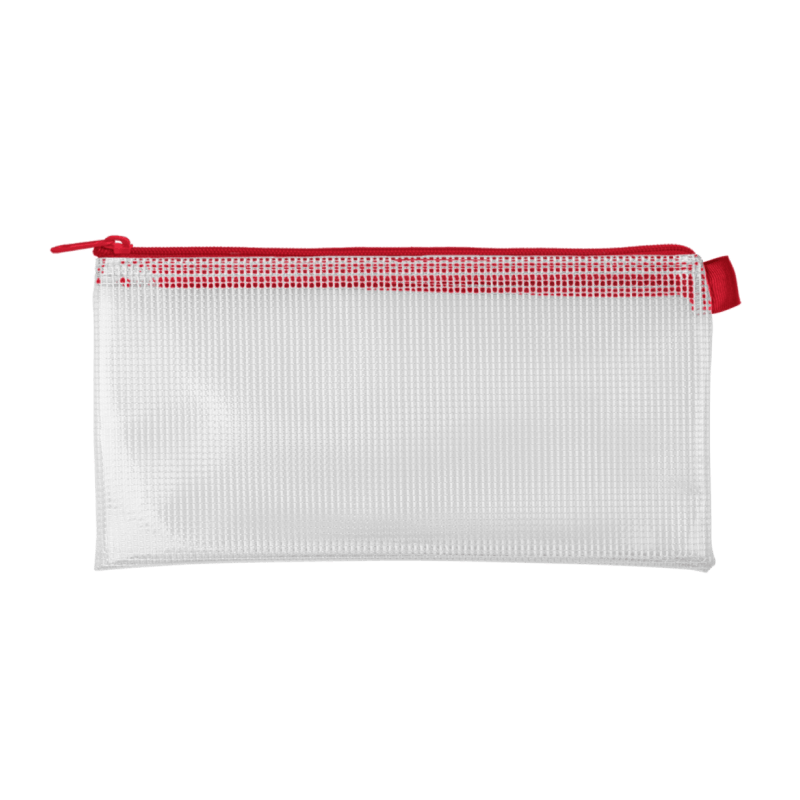 Carhartt Foundry Series
Carhartt Foundry Series is robust Carhartt duffel bag is ideal for a boss who travels frequently. Its durable design can withstand the rigors of travel, making it a practical and stylish choice. The spacious interior ensures they can carry everything they need for short trips.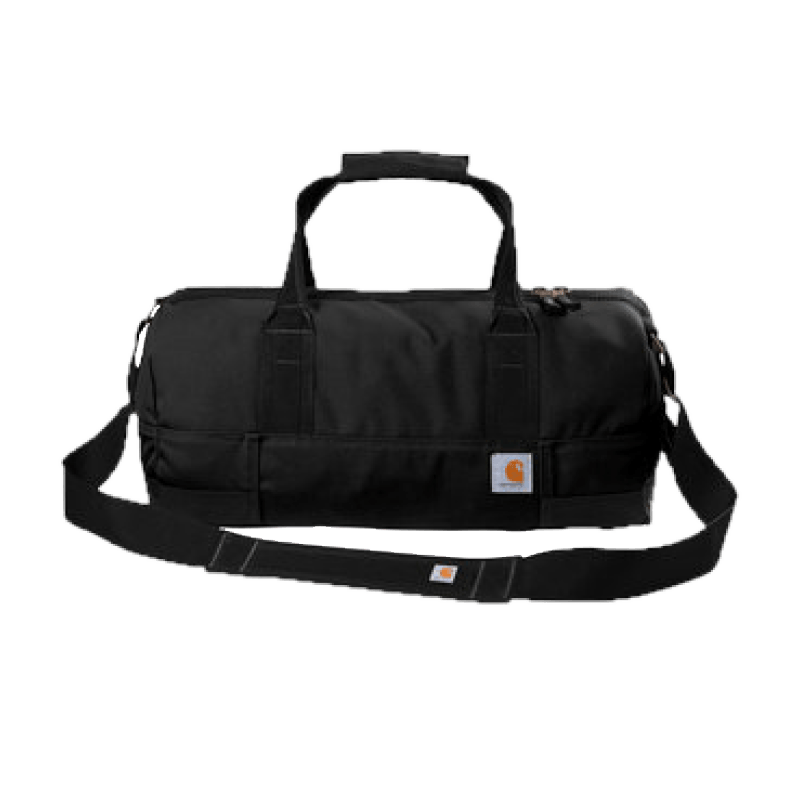 ITC Unisex Midweight Pigment Dyed Crewneck Sweatshirt
ITC Crewneck Sweatshirt, a comfortable and stylish crewneck sweatshirt, perfect for casual office days or weekend wear. Its midweight fabric is ideal for layering, and the pigment-dyed finish adds a unique touch. A versatile and thoughtful gift for any boss.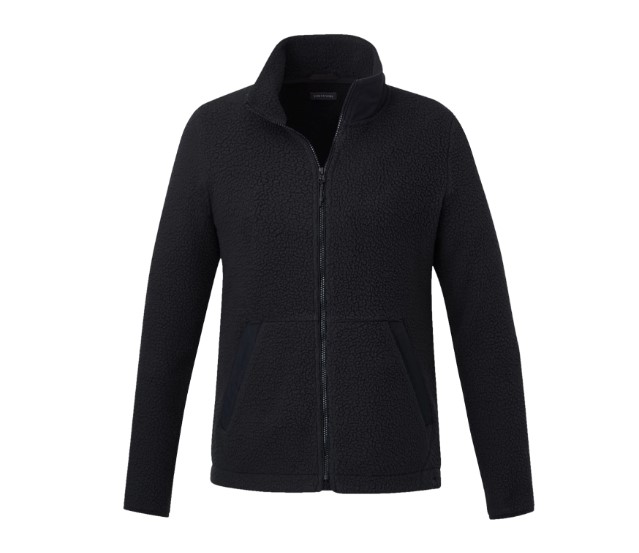 Bambowie Bamboo Gift Set
Bambowie Gift Set is an eco-friendly and elegant choice. It includes various bamboo office items that add a natural touch to a workspace. It's a unique and sustainable gift option that shows thoughtfulness and care.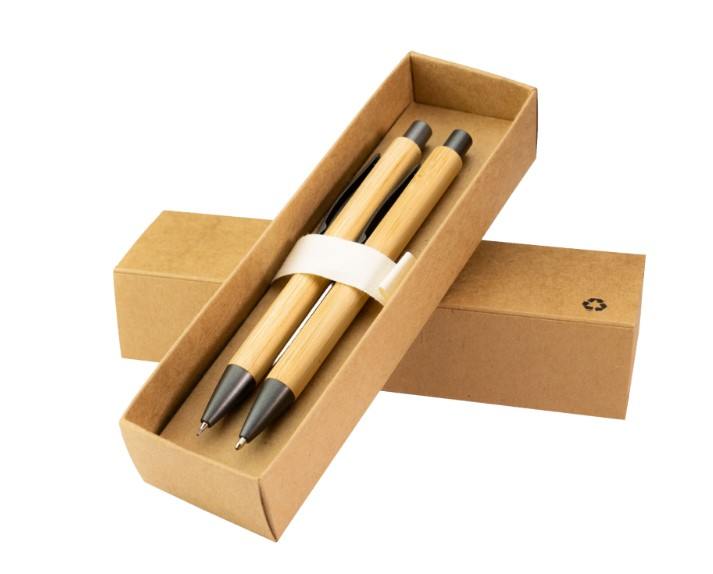 Mophie Power Boost
Mophie Power Boost for a boss always on the go, this powerful Mophie power bank is a lifesaver. It can charge multiple devices simultaneously, ensuring they're always connected. Its sleek design and high capacity make it a perfect gift for a tech-savvy boss.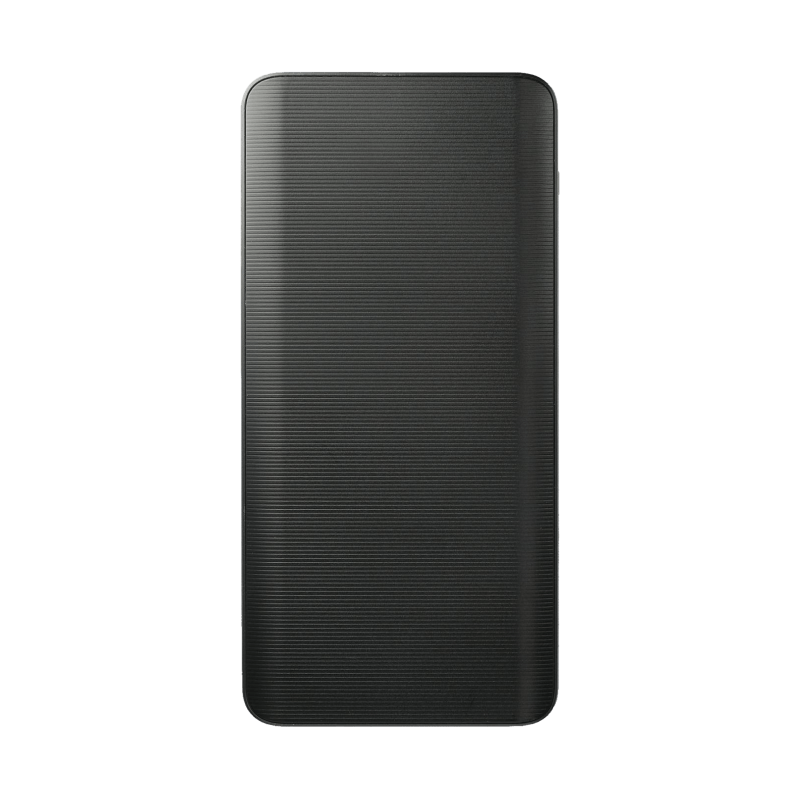 Yeti Rambler 10oz Tumbler
Yeti Rambler 10oz Tumbler is compact Yeti tumbler is perfect for keeping drinks at the desired temperature. Whether it's coffee or cold beverages, the tumbler's insulation technology is unmatched. It's a practical gift for a boss who enjoys their drinks just right.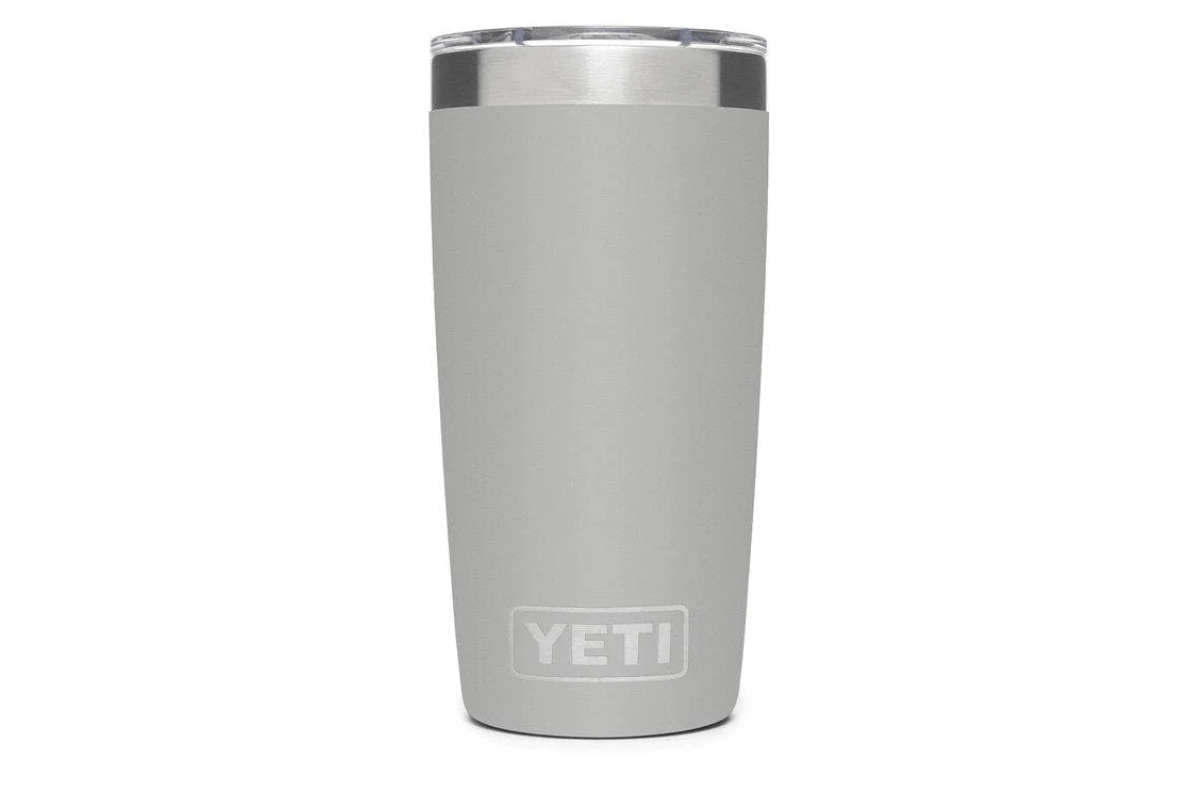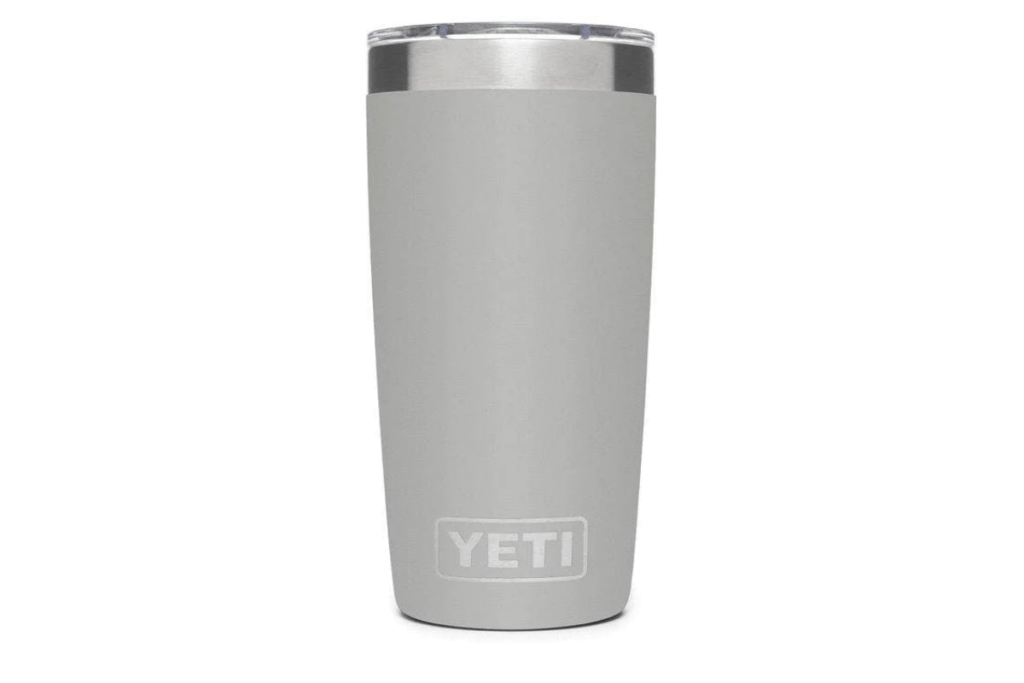 Carhartt Acrylic Watch Hat
Carhartt Watch Hat a stylish and practical hat for cold weather, this Carhartt watch hat is perfect for a boss who values comfort and style. Its acrylic fabric provides warmth and durability, making it suitable for both work and casual wear.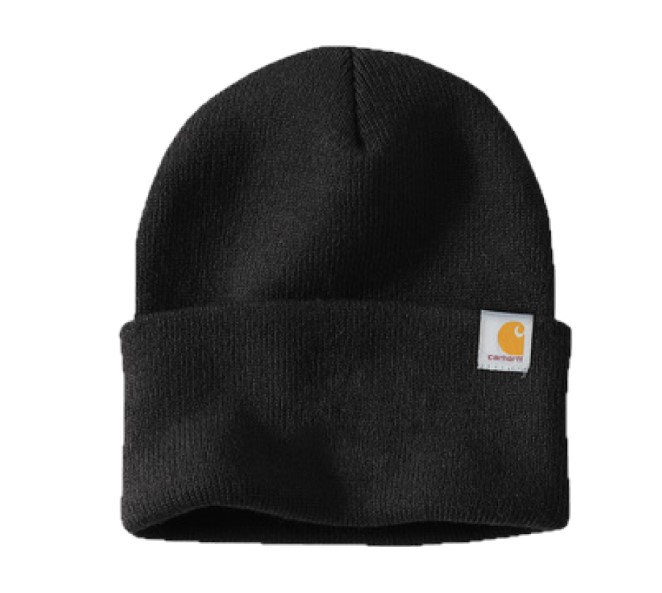 Rume GTO Garment Travel Organizer
Rume GTO Organizer is ideal for a boss who travels for business, this garment organizer keeps clothes neat and accessible. It's perfect for organizing outfits and accessories, making packing and unpacking a breeze. A thoughtful gift for the frequent traveler.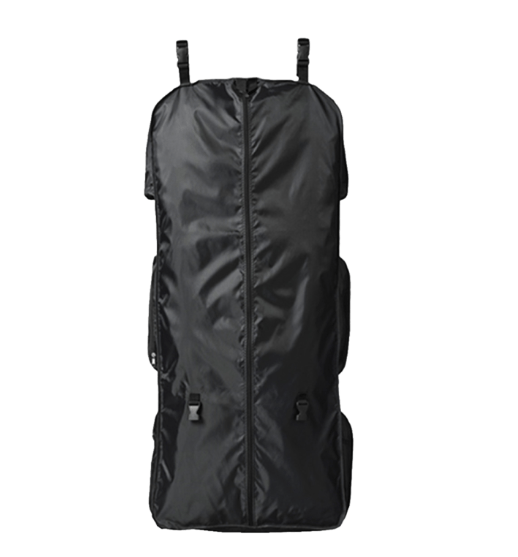 The North Face Ladies Thermoball Trekker Vest
Thermoball Trekker Vest is stylish and functional vest from The North Face is great for a boss who enjoys outdoor activities or needs an extra layer in the office. Its lightweight design provides warmth without bulk, making it a versatile and appreciated gift.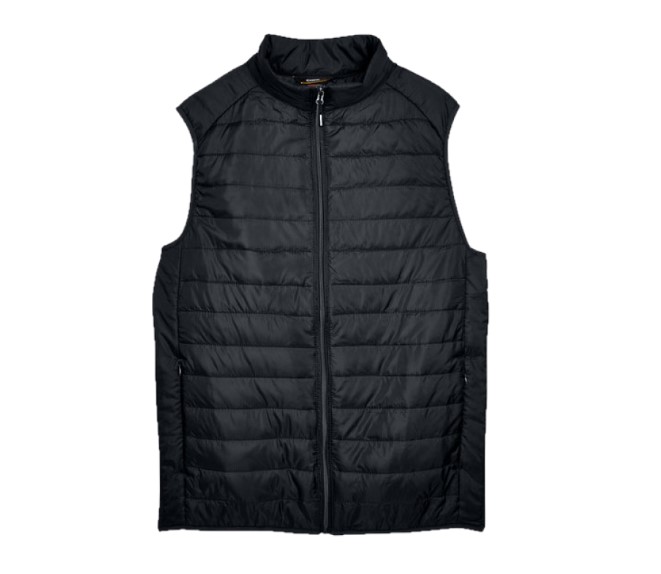 Give your Boss a Memorable Christmas Present with SwagMagic
There is no telling what the best Christmas gift for a boss is. Before picking out a Christmas gift for your boss, it is good to remember what your boss likes. That way, you can buy a perfect gift that will make them appreciate you not only as their employee but may earn you as a friend!
Also Read: Thoughtful Manager Appreciation Day Gifts
At SwagMagic, we make gifting an easy task with our array of creative and amazing products you can choose from. We also create customized gifts tailored to your professional work life, so you will not have to stress too much about getting your boss the ideal gift.
Visit SwagMagic today for a magical gifting experience!