As much as there is to say about swag holiday gifts for employees, there might be even more to say about providing corporate christmas gifts to your employees.
Specifically, according to Entrepreneur.com, gift-giving makes people happier at work and increases productivity in the office.
Christmas presents are tricky for even your closest family members and friends. Gifting for employees brings forth far more hurdles, given the boundaries separating personal from professional spheres.
The chief advantage of Swagmagic is you can buy bulk Christmas gifts for coworkers or christmas gifts for your boss grouping several items–that everybody uses and needs–together. Plus, you can customize these bulk Christmas gifts under your company's branding, striking the personal-professional balance that's often difficult during the holidays. And if you missed out in planning gifts for any occasion we also have Last minute gift guide for you.
Tote Bag
Your employees' collection of bulk Christmas gifts needs a gathering place.
Our solution is something akin to swag-ception.
Specifically, we suggest putting your swag inside a swag bag. Namely, our Standard Boat Tote is stylish and offers plenty of storage for the rest of your branded Christmas gifts.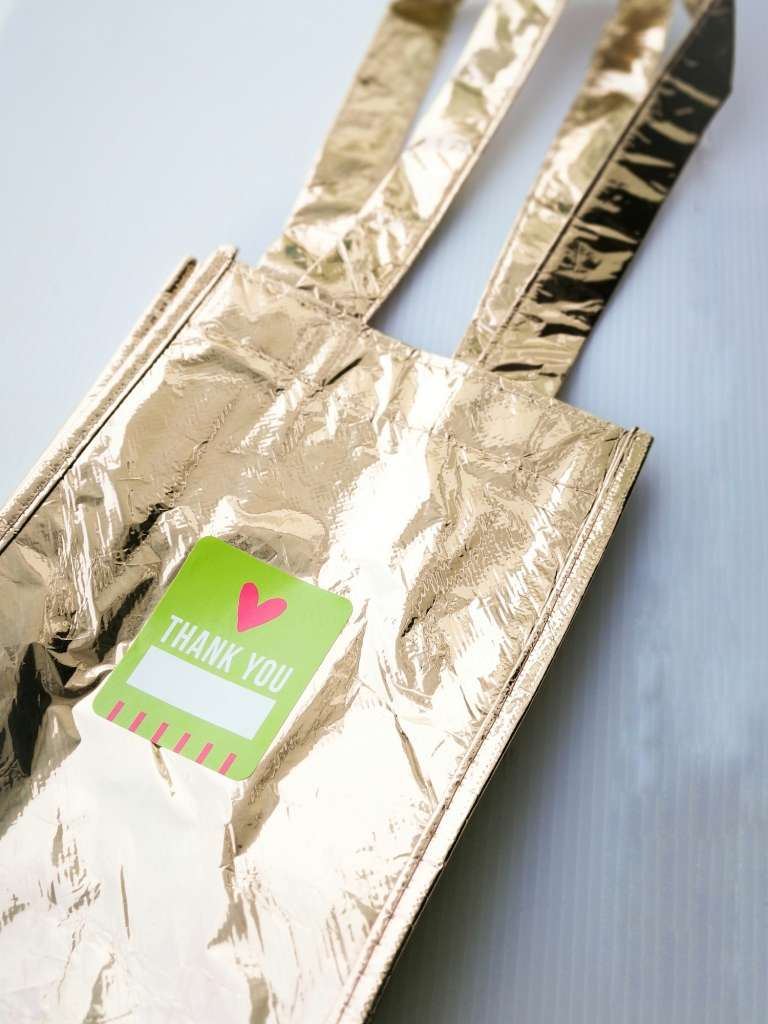 Price: $11 to $14
Where can you find this swag item: Standard Boat Tote.
A Comfortable (Non-Ugly) Sweater
Show your team that you consider them a vital component of your company by adorning them in team colors via the custom-branded Recover Unisex Pullover Hoodie.
For one, the quality of these sweatshirts is top-notch.
Also, you don't need to worry too much about your employees' fashion or stylistic tastes. They'll just be happy to represent the squad. Furthermore, with SwagMagic, you can customize a Christmas message on your swag sweatshirts, adding a sentimental (but not too cheesy or over-the-top) touch.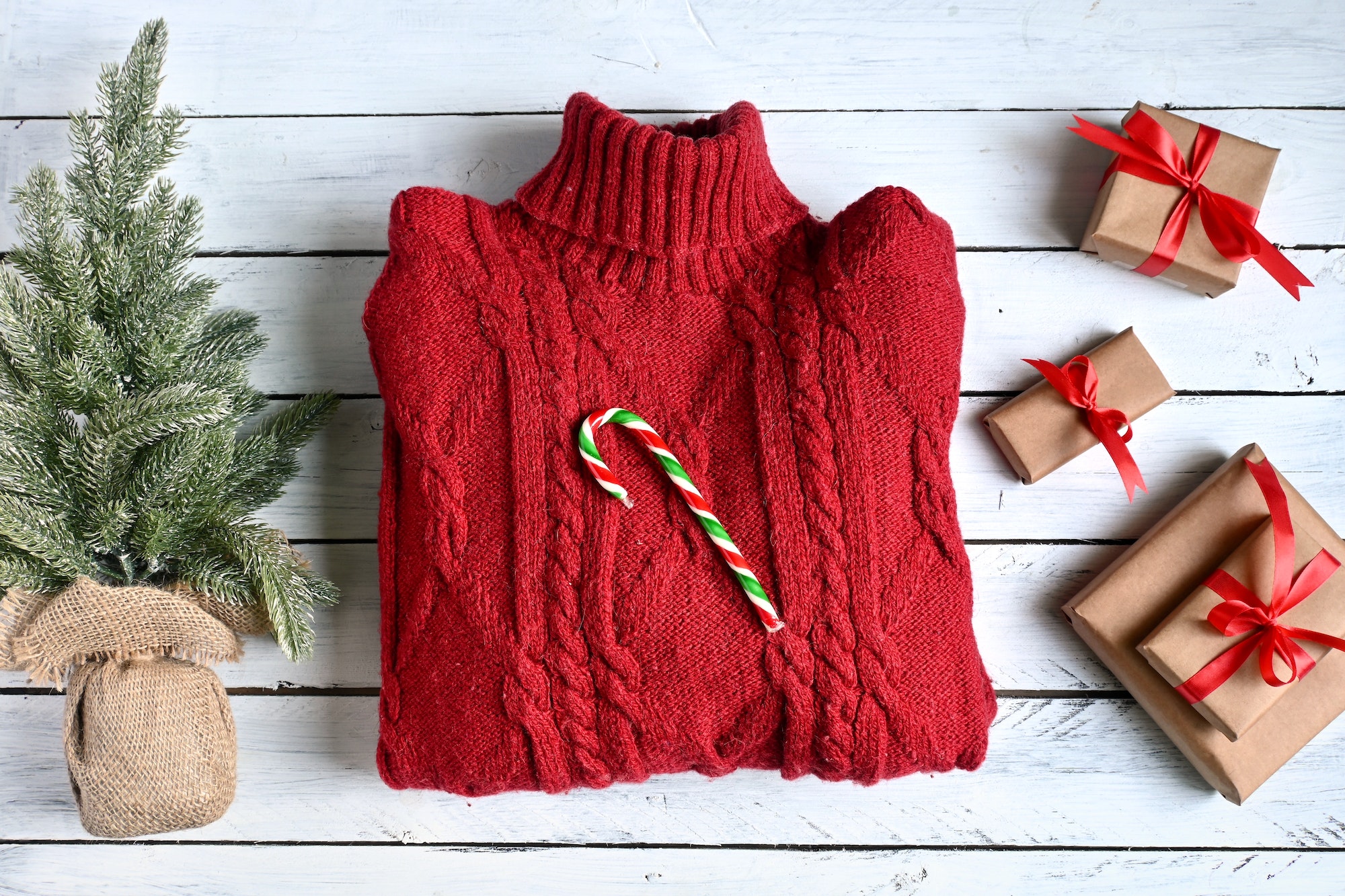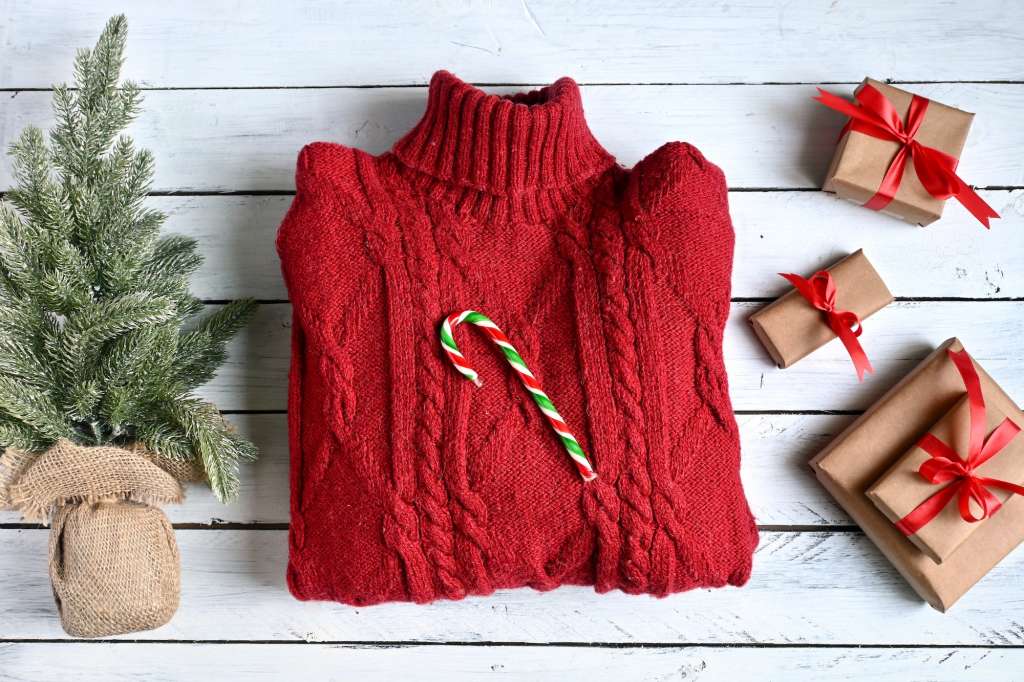 Price: $42 to $57
Where can you find this swag item: Recover Unisex Pullover Hoodie
Personalized Wireless Charger
These days, the world operates based on mobile devices that need to be charged and ready to go at a moment's notice.
Therefore, including a Power Mantle Wireless Charger as a bulk swag gift item will make your employees feel thankful this holiday season because of the convenience offered.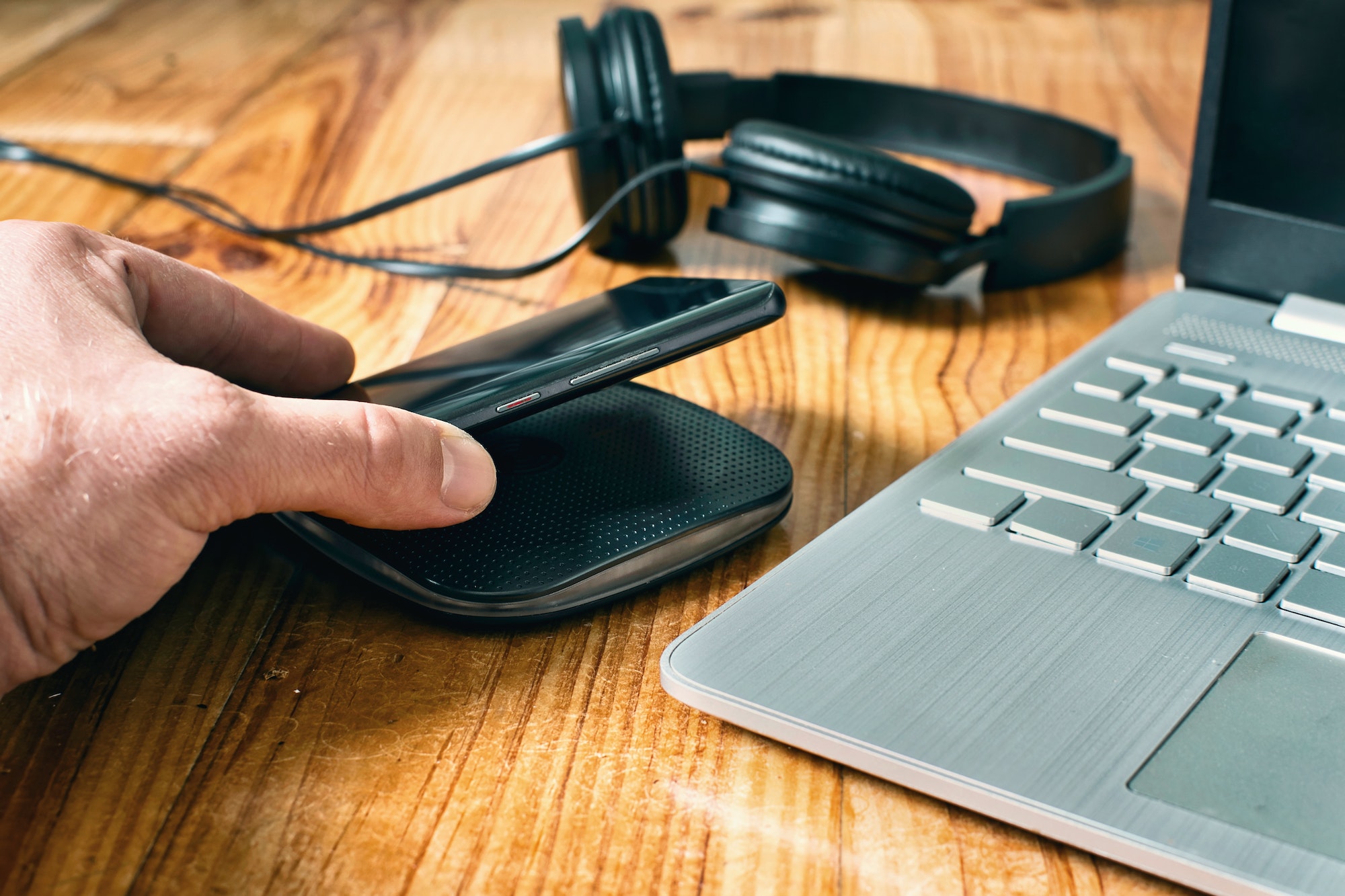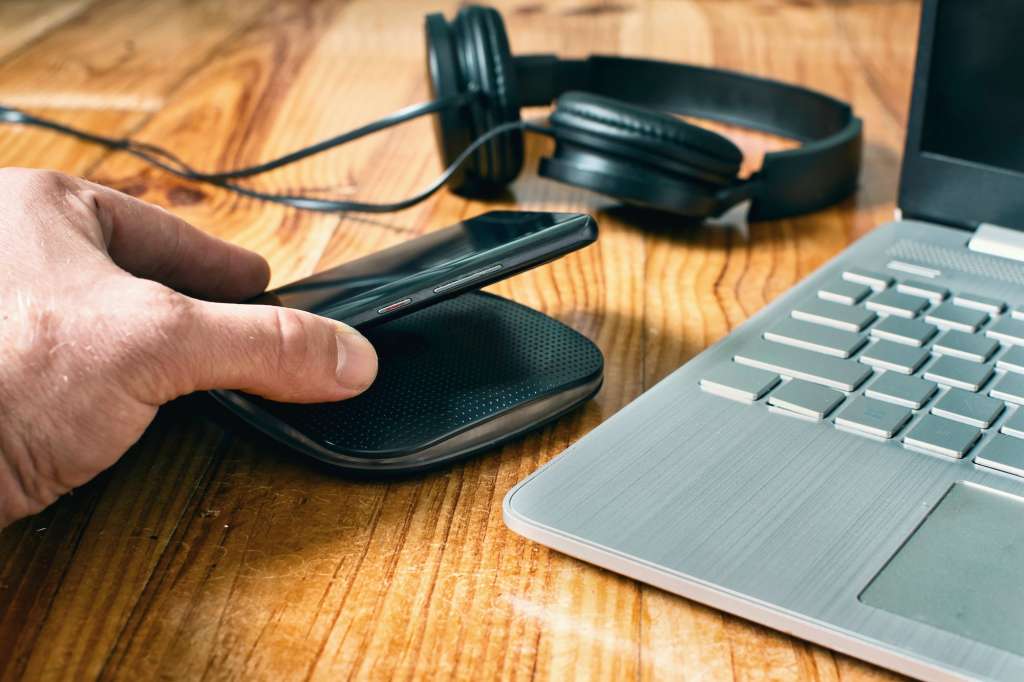 Price: $53 to $54
Where can you find this swag item: Power Mantle Wireless Charger
Employee Wellness and Self-Care Kit
Workplaces that prioritize fitness tend to thrive. So, include a Shake And Drink reusable water bottle in your Christmas swag selection. It will motivate your employees to focus on their well-being, which will pay off in the workplace.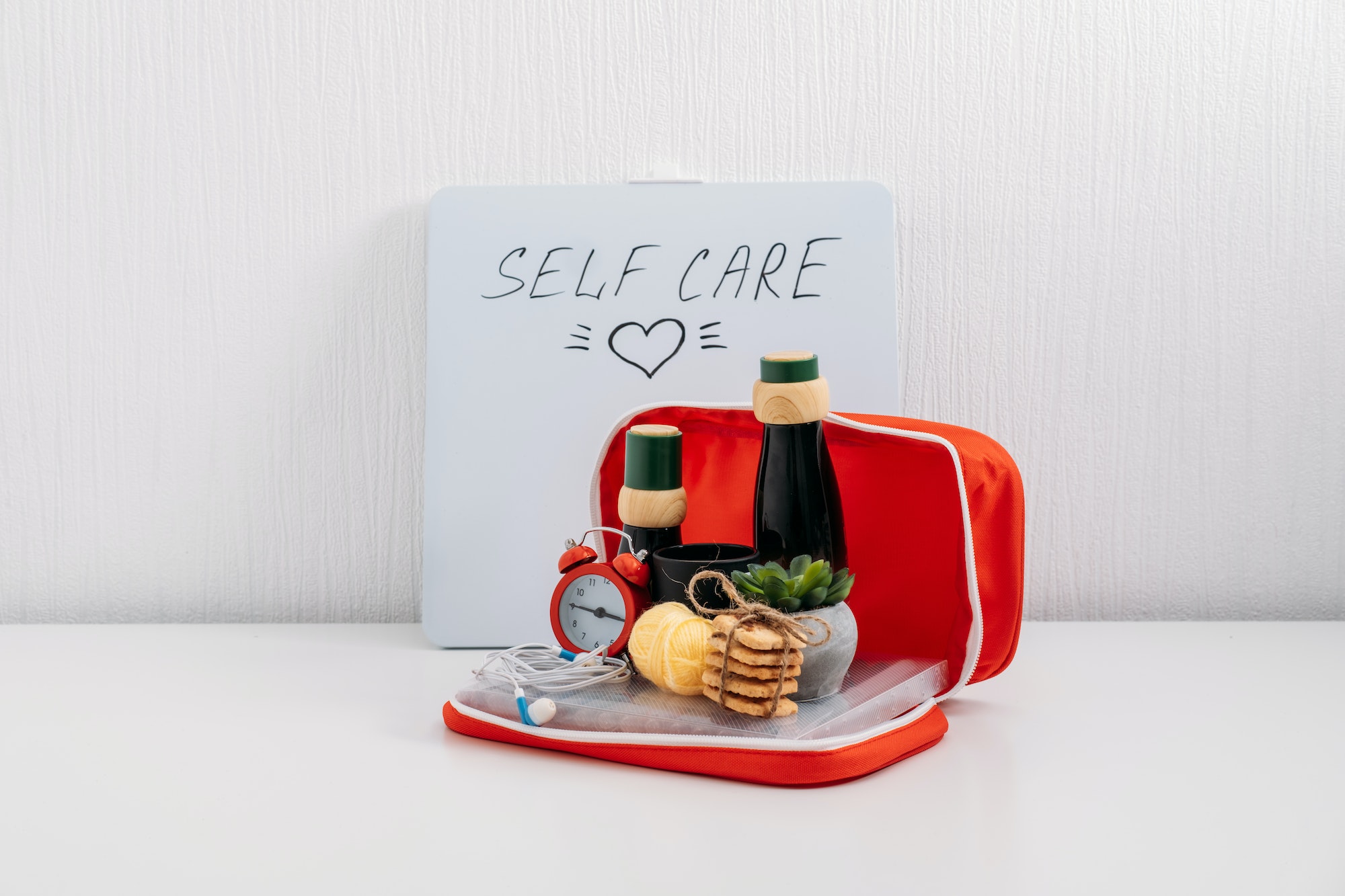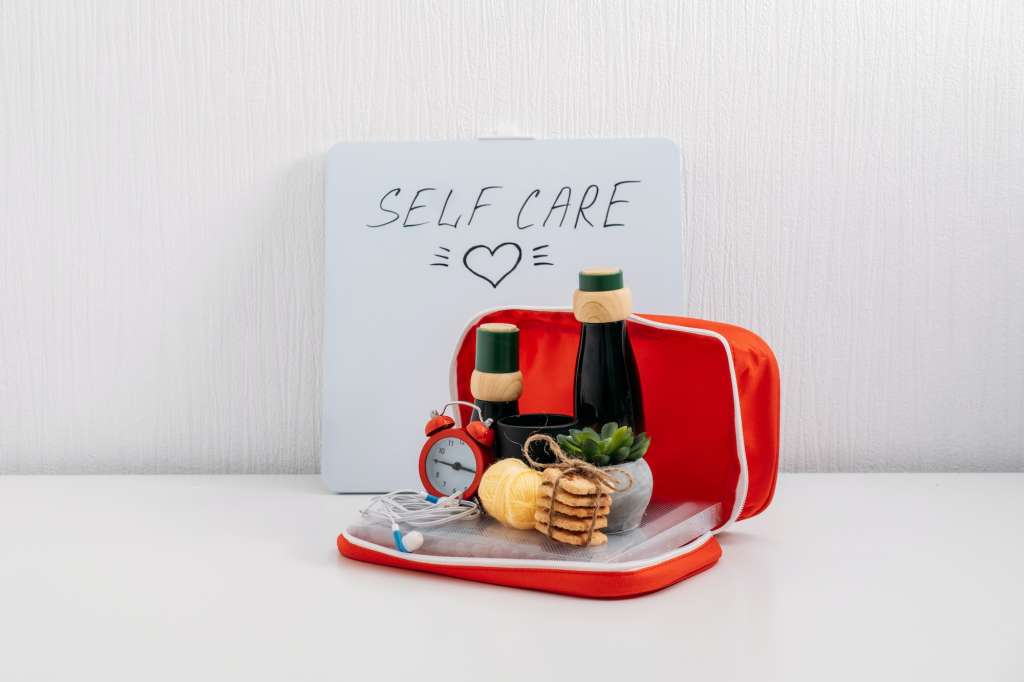 Price: $18 to $31
Where can you find this swag item: Shake And Drink
A Beverage Vessel For The Year End Party
The holiday season calls for a shared beverage amongst colleagues, alcoholic or otherwise (depending on preferences and dietary restrictions). Offer your employees a vessel for your Christmas party toast with a Rambler 10 OZ Wine Tumbler.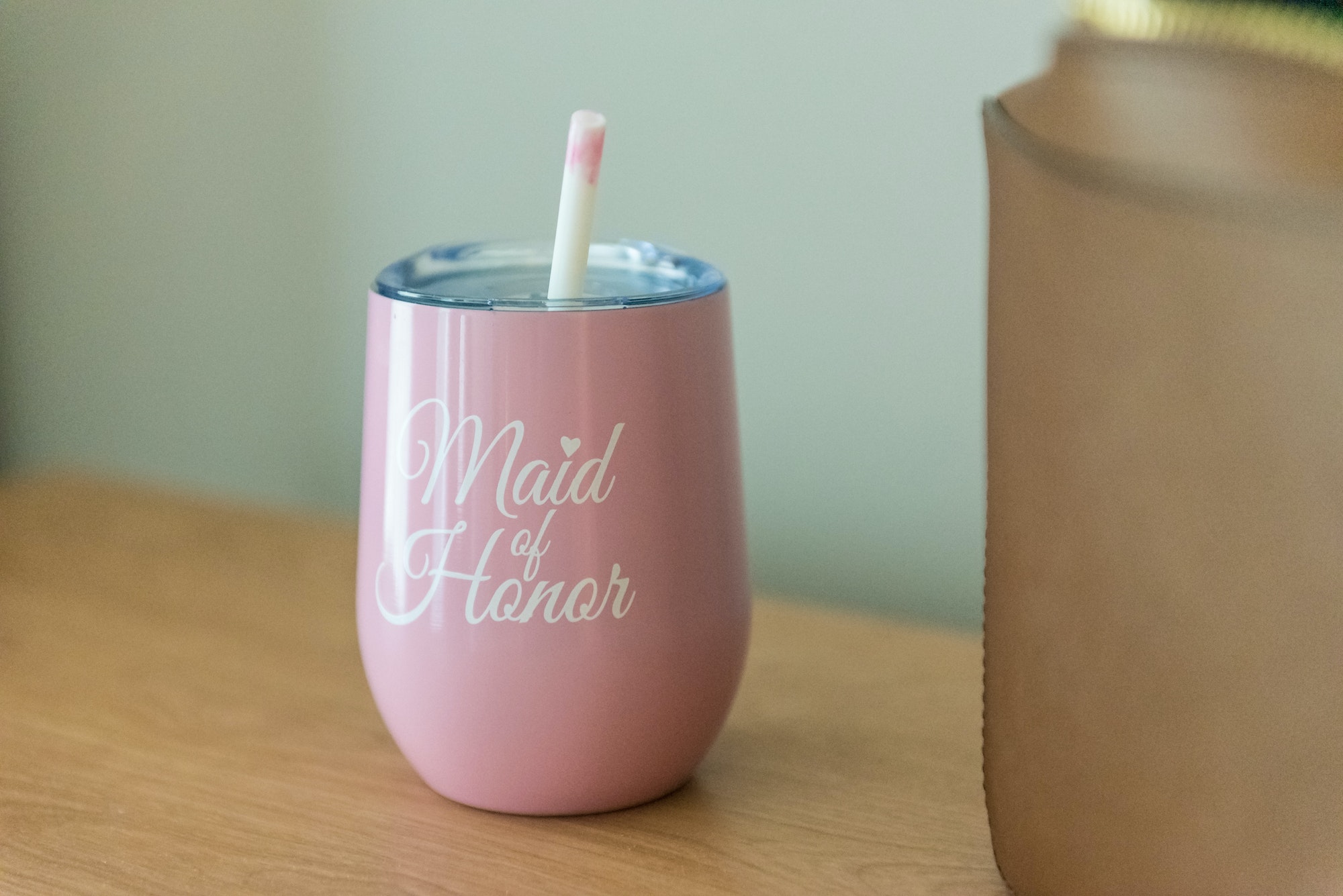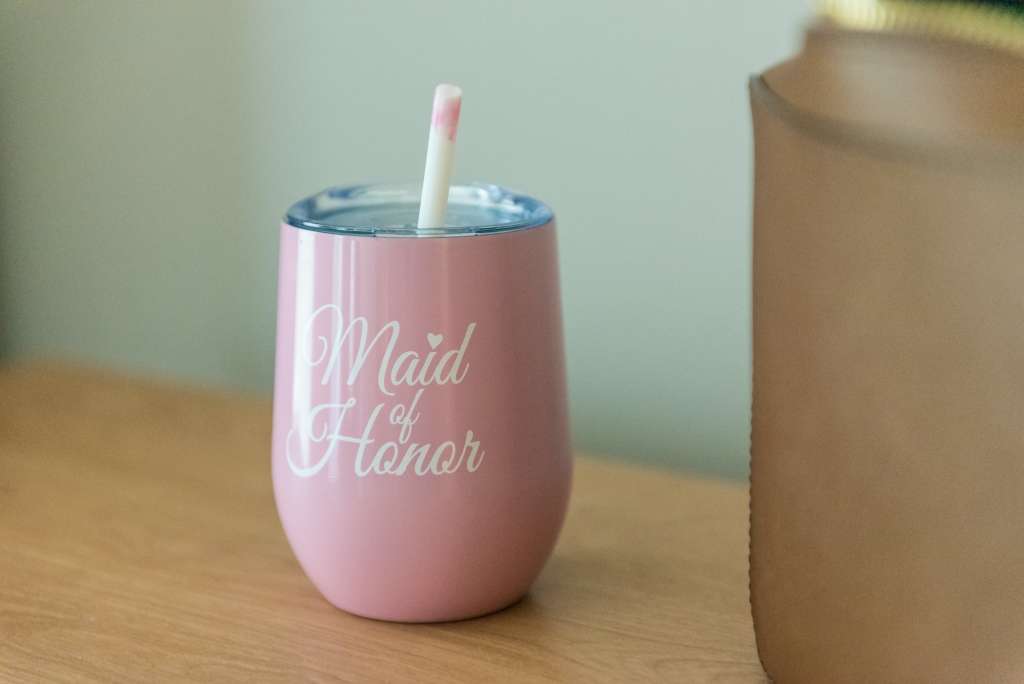 Price: $24 to $37
Where can you find this swag item: Rambler 10 OZ Wine Tumbler
A Personalized Pen To Mark The Festivities
A run-of-mill plastic pen is not a gift. However, a personalized, branded pen with a customized message from you to your employee is a different story.
Plus, writing instruments such as The Ellipse Softy with Stylus are of premium quality, offering sleek designs. It doubles as decor, making itself a memorable piece of Christmas swag.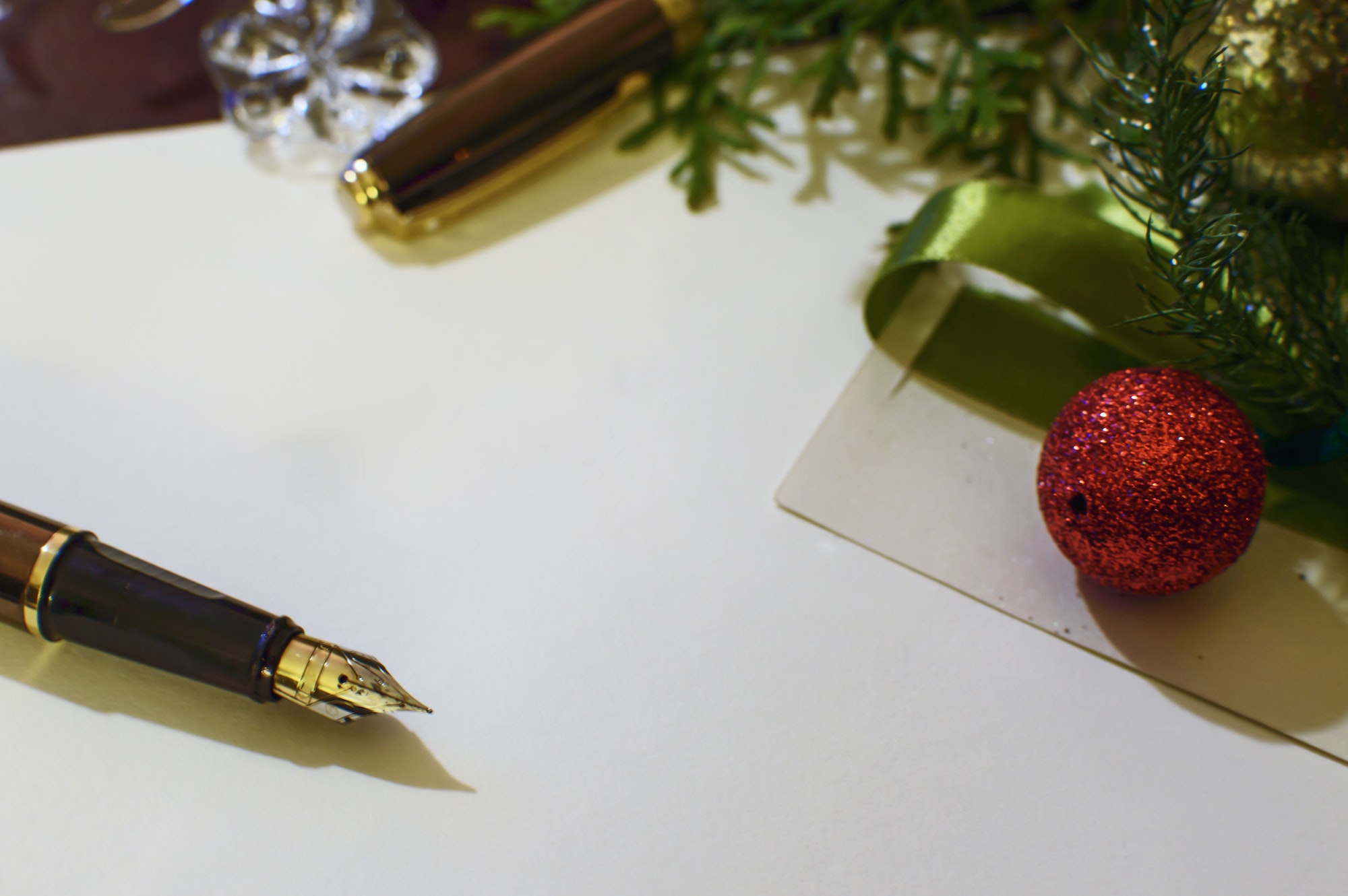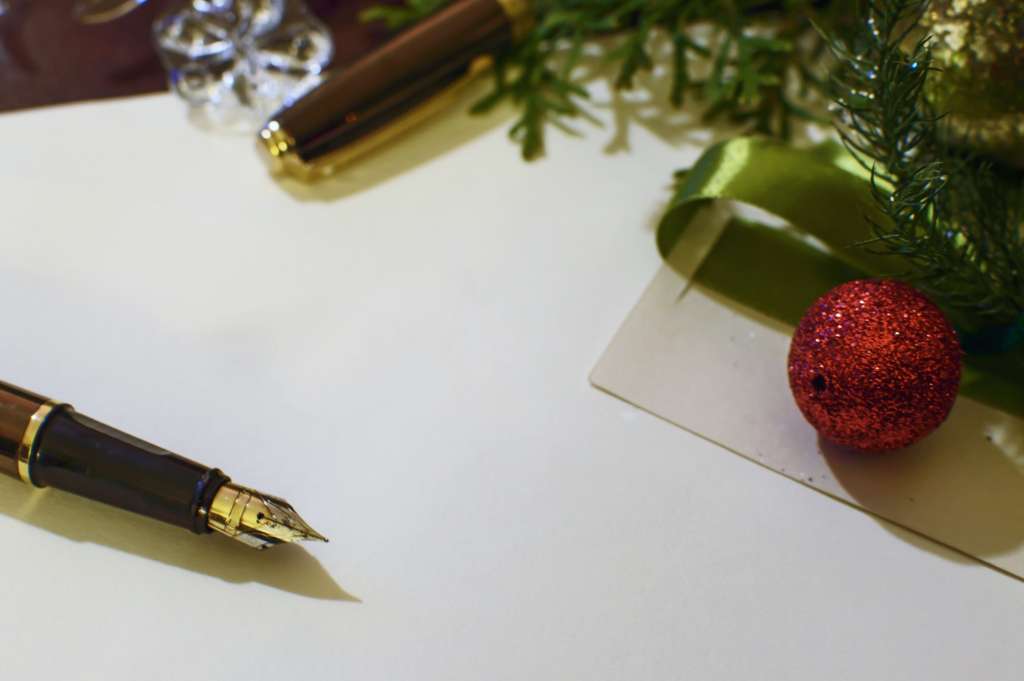 Price: $1 to $3
Where can you find this swag item: The Ellipse Softy with Stylus
Picnic Bag To Store Bulk Christmas Gifts
We already suggested a Tote Bag for packing your bulk Christmas swag. But you can take it one step further.
Make the holiday season even more memorable by sending your bulk Christmas gifts in the Collapsible Picnic Basket. And additionally, it can be Christmas gifts for male bosses and female bosses.
This gift makes spending time with the family at gatherings and outings much more manageable. Moreover, encouraging family time is what the holidays are all about.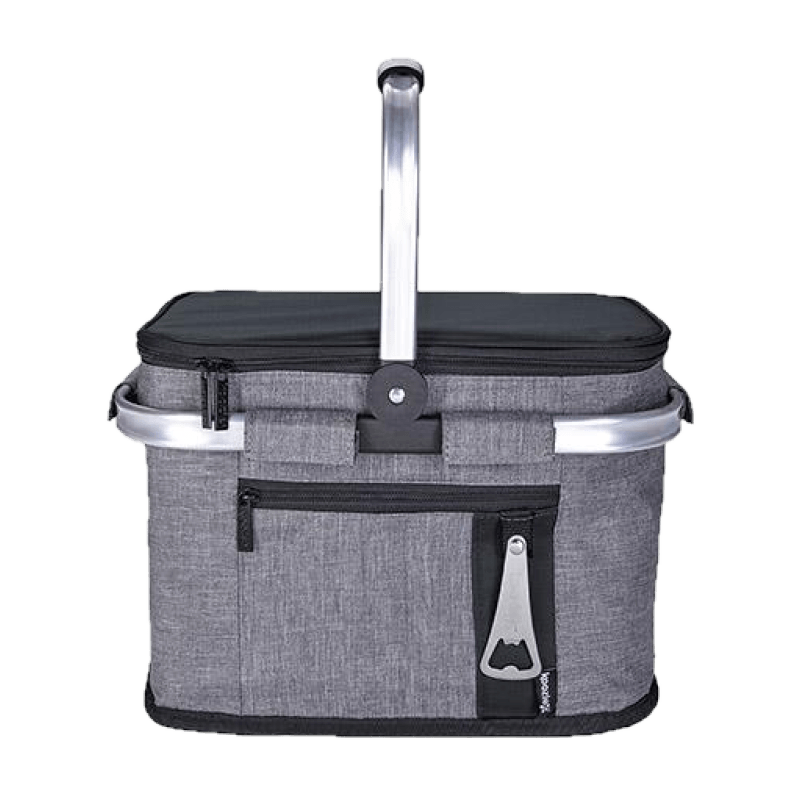 Price: $35 to $53
Where can you find this swag item: Collapsible Picnic Basket
North Face Jackets
A City Parka designed by The North Face with your company's logo and messaging is elevated branded swag.
Giving this swag gift means you're going above and beyond. You're offering your team an item of immense, high-end quality that'll keep them warm and cozy as they head into a chillsome January.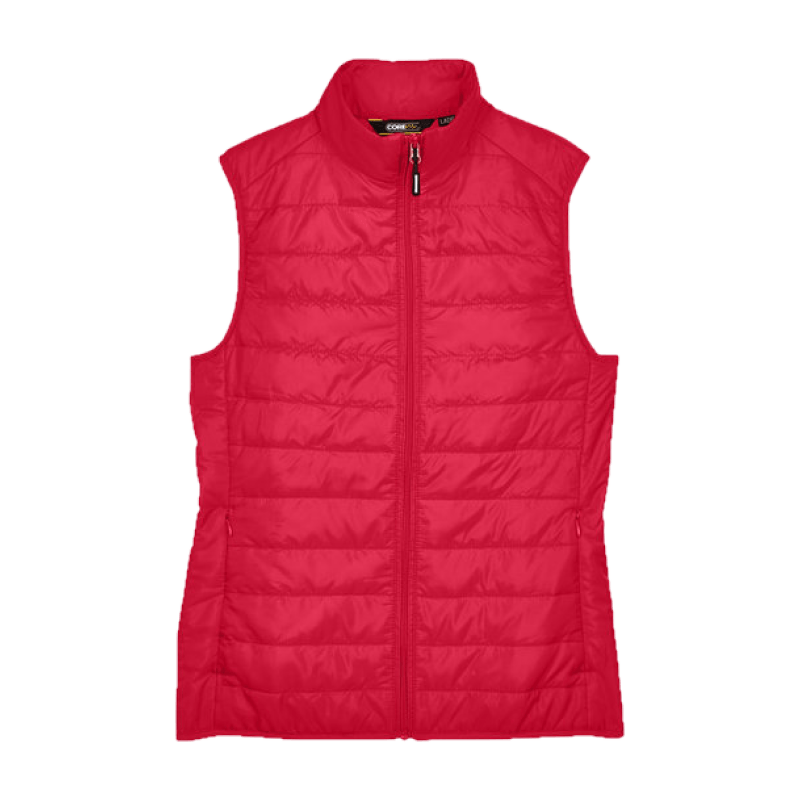 Price: $208 to $231
Where can you find this swag item: City Parka
Christmas Curated Box With SwagMagic
Your Christmas swag's success rests upon your ability to find the best possible items and ensure they reach their recipients. Both factors are seamlessly handled when you partner with SwagMagic to supply your holiday swag.
With us, you can pre-order your bulk Christmas gifts, opening you up to volume discounts. Then, we'll store it in our warehouse for future use (if necessary). Additionally, you can rely on us to fulfill any order because we're partnered with hundreds of manufacturers.
Provided you want to DIY Christmas swag ideas, we're glad to help, offering our expertise and design suggestions along the way.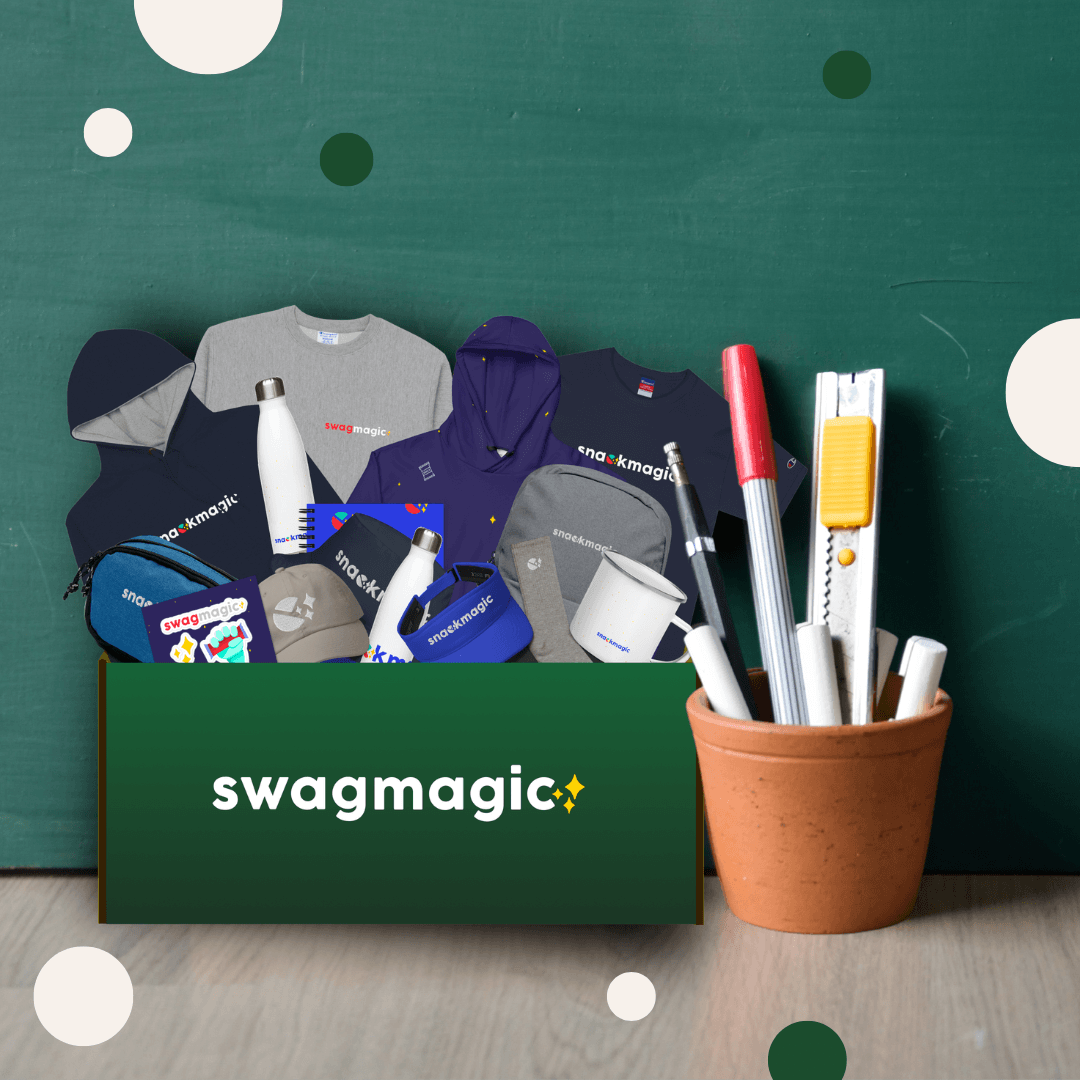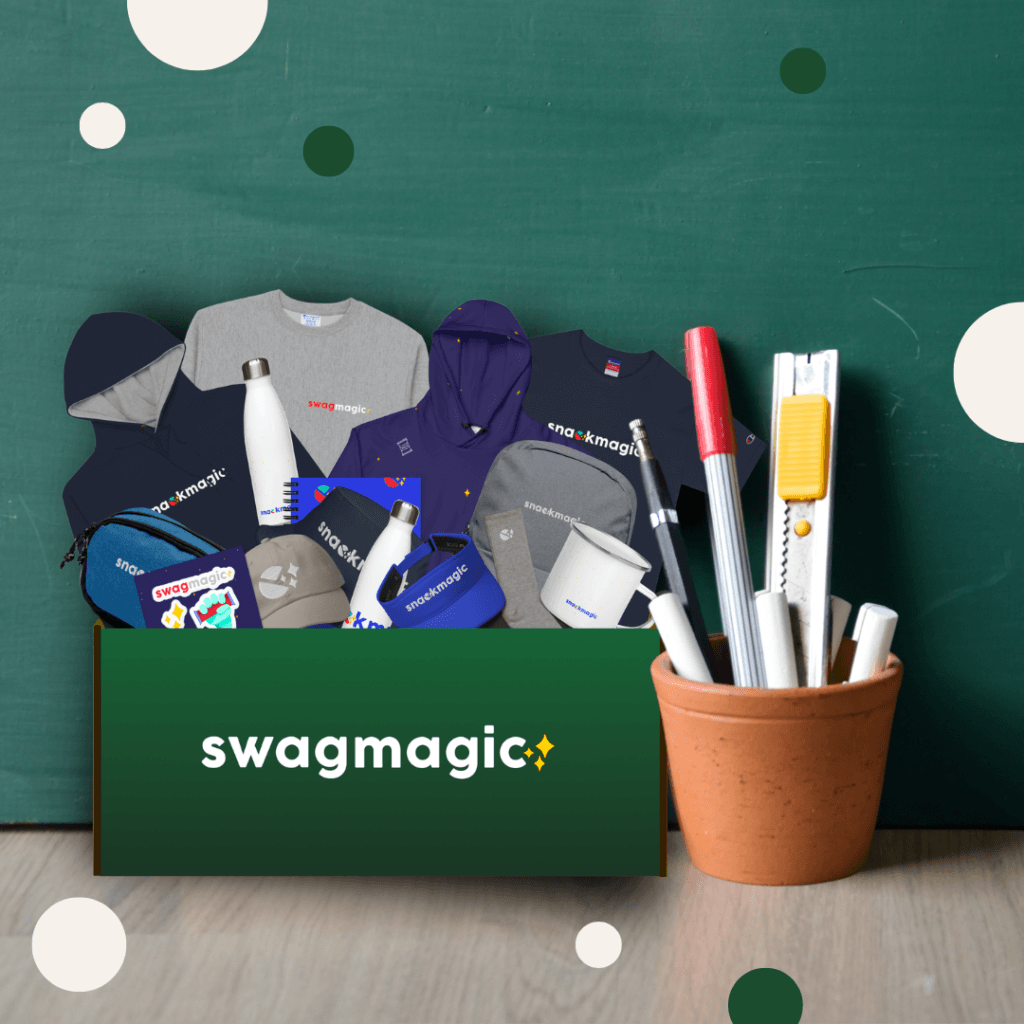 Moreover, all you need to do is supply us with email addresses, and we'll manage the rest of the delivery details, such as obtaining recipients' shipping addresses. SwagMagic offers a comprehensive, one-stop-shop custom swag-gifting process to companies like yours.
Where can you find this option: Send A Curated Swag Box
Build Your Own Christmas Theme Employee Swag Store
In building your own employee swag store with SwagMagic, you'll receive the following benefits:
You set a stipend, and your recipients choose their bulk Christmas gifts, ensuring they get what they want.
After your team selects their items, we manage the rest of the process, no matter where they are, and they'll automatically receive the appropriate links.
Receive discounts based on how much swag is ordered.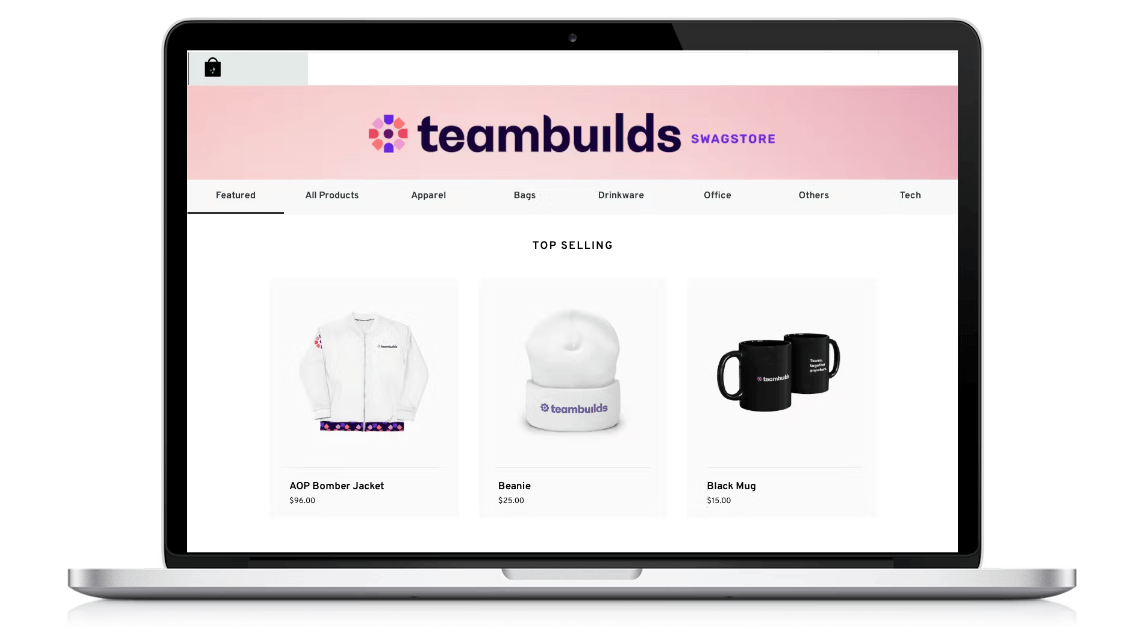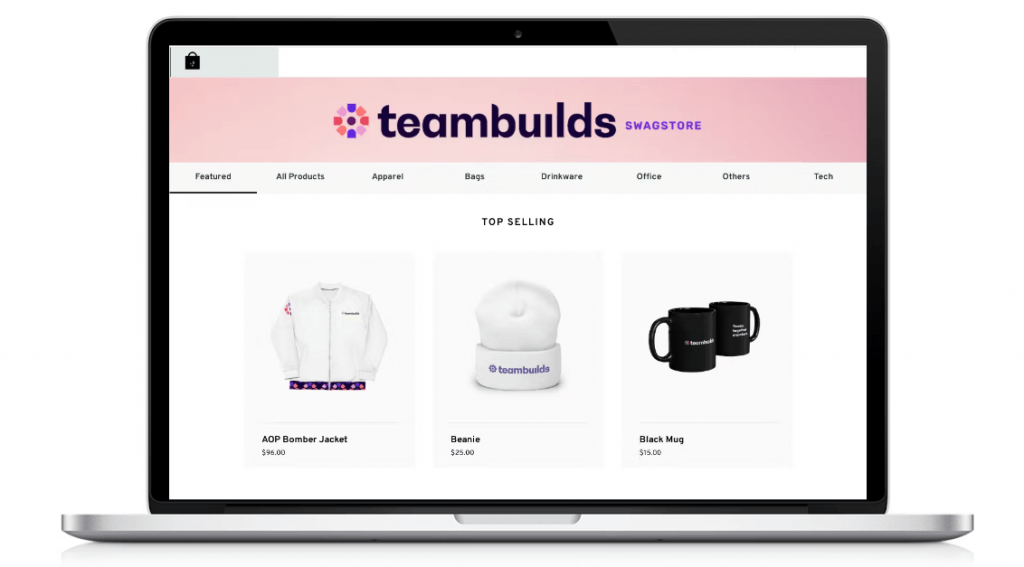 Where can you find this option: Create Your Own Store
Want to partner with SwagMagic as your bulk Christmas gift provider? Then request a demo to learn more.
Also read: Christmas gifts for teachers