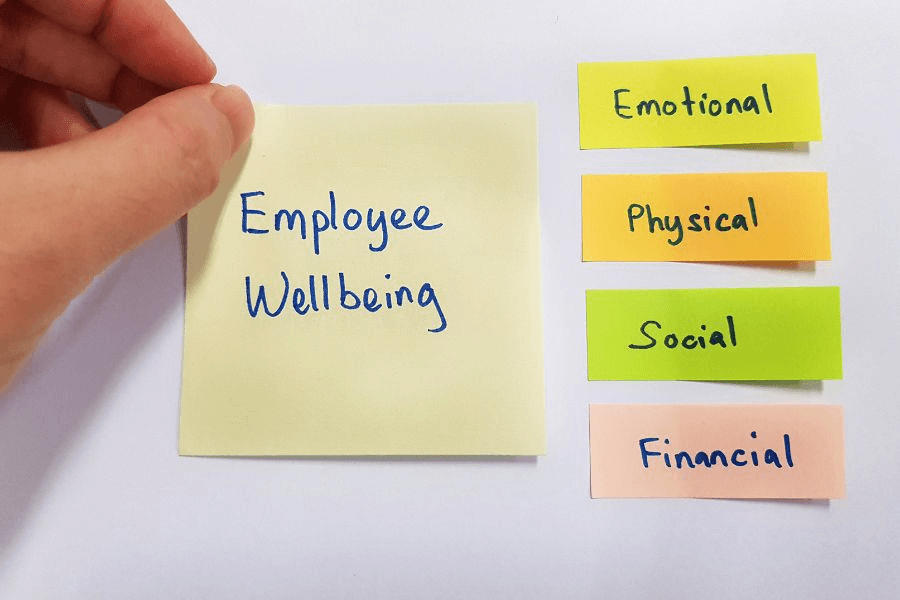 Planning a fun outing for the entire team can be a daunting task, but it's all worth it when you see your coworkers bond and laugh together. However, for a particular group of employees in our office, organizing a team event based on employee wellness activities and games became a series of comical mishaps.
We really wanted to plan fun wellness activities at work, but perhaps our plans were a bit too ambitious and over the top for your run-of-the-mill wellness games and activities. Our team encountered a few hilarious misadventures on the way to reaching fun wellness activities that everyone on staff would enjoy.
Thankfully, it wasn't all bad, as we had SwagMagic on our side, and they were able to provide us with the t-shirts that made us look like a team, even when we weren't acting like one.
Our planning committee, consisting of close friends and co-workers Sarah, Dave, and Lisa, was determined to organize the best team outing ever. Their vision included a day filled with laughter, friendship, and wellness activities. With great enthusiasm, they compiled a list of 20 employee wellness games and activities that were sure to create unforgettable memories.
They decided that we would eventually be able to vote on which games and activities the office wanted to play, ensuring that no one would be left out. If you couldn't already tell, they were placing a very heavy emphasis on teamwork. Even with a solid list of games printed and handed out, much was left to accomplish.
The happy-go-lucky team started feeling optimistic about what they set out to do. As anyone who has ever organized an office-wide gathering knows, it's effortless. Right?
Wellness Activities for Employees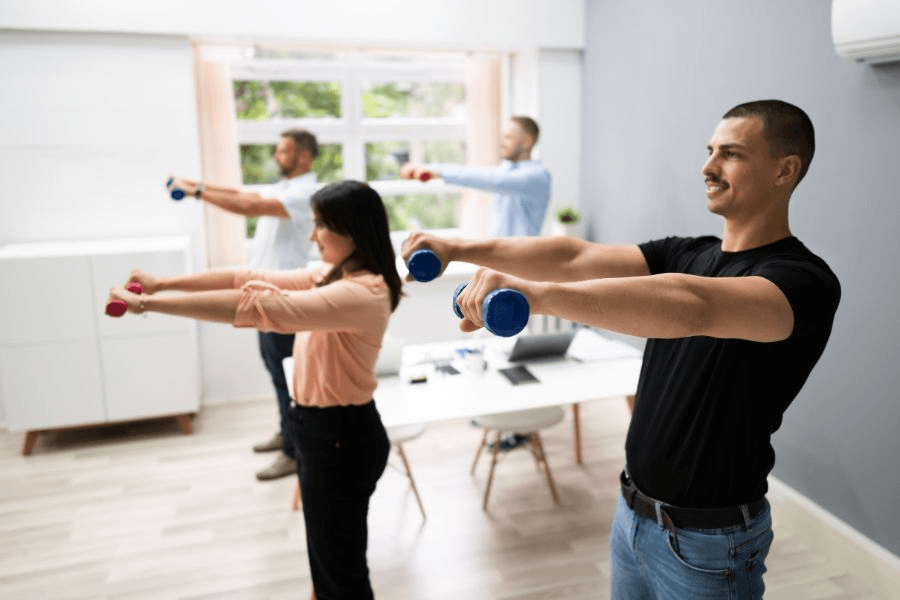 The committee decided on an outdoor venue for their fun wellbeing activities for team meetings. They were picturing their colleagues basking in the sun and enjoying the fresh air. However, when they arrived at the chosen location, they discovered an army of squirrels had taken it over. There was no way any wellness activities for employees could occur at this location!
The squirrels were determined to make their own fun, scattering picnic baskets and interrupting the mental wellness activities for employees set up for a test run. Chaos ensued, and the committee scrambled to find a new venue.
With a new, squirrel-free venue secured, the committee faced another challenge: arranging transportation for the team. They rented a bus, but on the day of the outing, the driver accidentally mistook our team for a group of tourists and dropped us off at a local zoo instead.
We spent an hour wandering among the animals before we managed to find a taxi back to our intended destination. Sarah, Dave, and Lisa couldn't believe how many things were going wrong in their carefully planned itinerary, but our animal-loving team was happy to roll with the punches. Most of us cared more about seeing the wolves than our own mental well-being anyway, but alas, we were on to the right venue, finally!
Virtual Wellness Activities for Employees
Finally, at the venue, our team was eager to participate in the virtual wellness activities for employees that would include those on our remote team. Just as we discussed wellbeing icebreakers and were about to start, an unfortunate incident occurred.
The caterer unintentionally served a batch of questionable sandwiches that caused collective and immediate food poisoning. Our team members had to take turns rushing to the nearest restroom, leaving the games postponed and their stomachs in turmoil. Jodi screamed about how we should have ordered from SnackMagic, as she ran for the porta-potty.
Out of the Box Wellness Ideas
Undeterred by previous setbacks, our hardworking and dedicated committee rescheduled the outing for the following week. They carefully checked the weather forecast, ensuring clear skies, and ordered many curated boxes from SnackMagic instead of taking chances with another caterer.
As fate would have it, we woke up on the day of the event to find torrential rain pouring down. Determined not to let the weather ruin their plans, we embraced the shower and turned their wellness activities into a hilarious impromptu water fight. It was one of the best out-of-the-box wellness ideas ever!
While it wasn't planned event ideas for mental health awareness, it worked, as we all got to splash in the rain and munch on snacks. Talk about finding your inner child!
Wellness Wednesday Ideas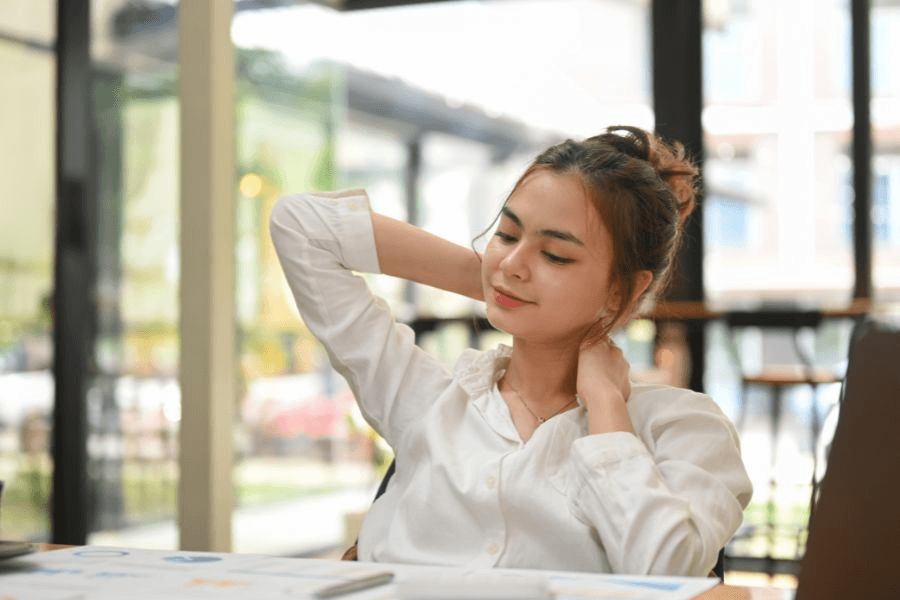 As the day progressed with wonderful mental health activities for adults, our team members were finally getting into the spirit of the outing. Sarah, Dave, and Lisa had planned the perfect Wellness Wednesday ideas. Including tug-of-war and trust falls, and finding joy in every moment. 
A stray balloon slipped from Lisa's grip, floating higher and higher into the sky. The team found themselves chasing after the balloon in matching SwagMagic company apparel. They were stumbling over obstacles and laughing uncontrollably as they failed to catch it. We couldn't wait for them to plan more fun wellbeing activities for adults! 
Finding Joy Even When Things Go Wrong
Despite all the mishaps, our Fun Outing Committee achieved its ultimate goal. They brought their colleagues closer together through laughter and shared experiences. The team outing, albeit plagued with unexpected obstacles, became a memorable event we would recount for years. 
Here is a comprehensive list of all the beautiful things we did together on our fun employee outing!
Tug-of-War
Three-Legged Race
Sack Race
Water Balloon Toss
Egg and Spoon Race
Human Knot
Blindfolded Trust Walk
Hula Hoop Contest
Capture the Flag
Balloon Pop Relay
Limbo Contest
Musical Chairs
Pictionary Tournament
Office Olympics (paperclip shot put, stapler toss, etc.)
Scavenger Hunt
Group Yoga or Pilates Class
Zumba Dance Party
Karaoke Battle
Ping Pong Tournament
Giant Jenga
These games and activities helped us work as a team and build trust with one another. SwagMagic and SnackMagic were more than happy to provide the prizes, and we were thrilled to spend so much fun time together outside of work.
Nothing brings a group of people closer together than experiencing food poisoning at the same time, and we will forever laugh at the way we all had to run to the restroom almost simultaneously.
We're looking forward to the next round of wellness games and activities for our office, and you can be confident that SwagMagic and SnackMagic will play a substantial role!