Like Forbes, we believe it's always wise to rethink your branded trade show giveaways.
That isn't to say that your giveaway idea is the wrong way, but you always need to adjust to the times and keep evolving. This way, you'll ensure that the gifted items resonate with your audience, harnessing brand loyalty, driving leads, and increasing sales.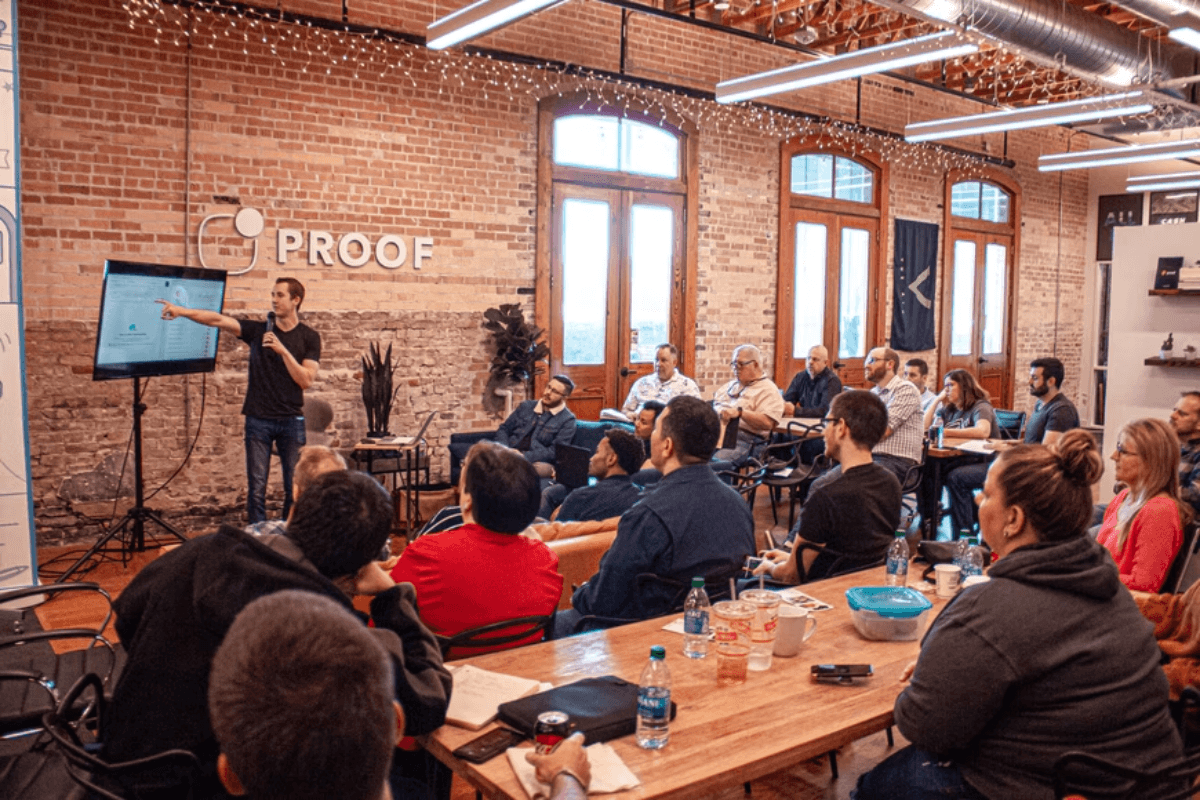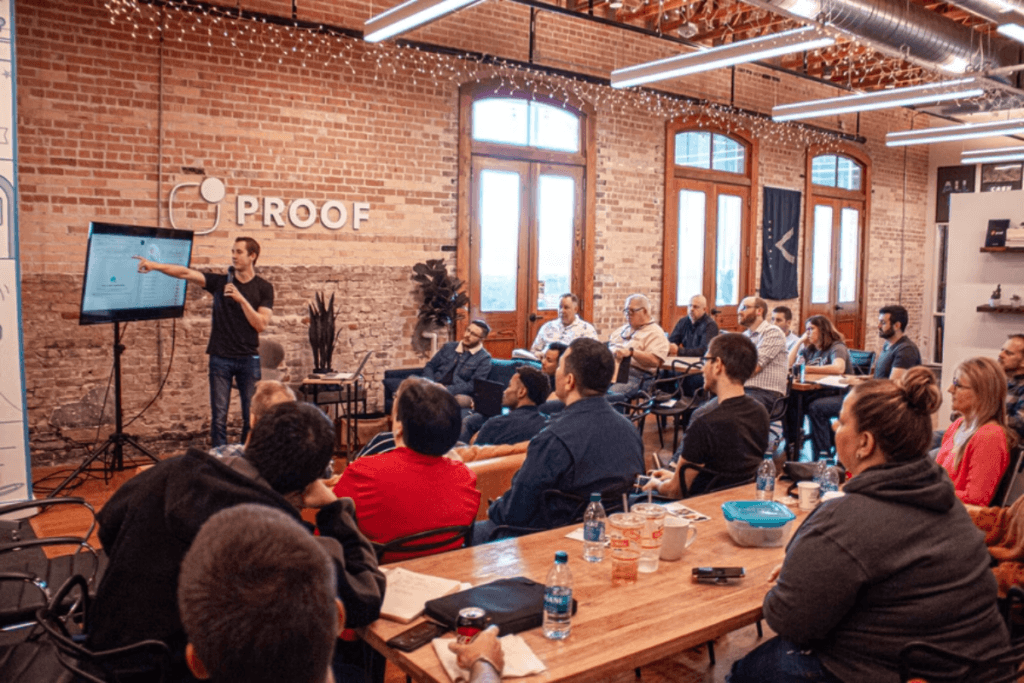 Top 10 Tradeshow Giveaways, Gifts, and Swag for Promotions
A Tote Bag
An easy-to-carry bag, a top idea for trade show giveaways, that helps recipients organize their belongings during chaotic tradeshows or conferences is endlessly practical.
What if the recipient has come prepared with their own bag? Then, the number of marketing materials, business cards, and other business promotional items they'll accumulate will necessitate another bag.
Crucial here is offering a maneuverable bag that won't get in the way and one that zips up like the versatile Herschel Alder Crossbody Tote.
Purchase the Herschel Alder Crossbody Tote by clicking here.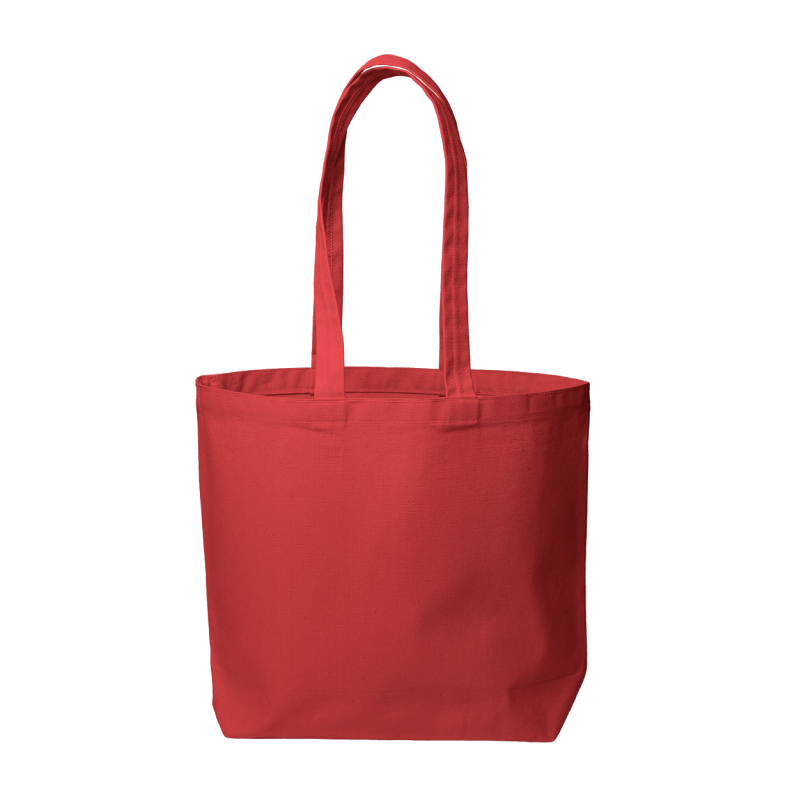 Sweaters
This offering can get tricky because it could be inconvenient if your promotional gift recipients don't want to wear a sweater.
However, a stylish sweater like the Unisex Organic French Terry Pullover Hoodie will ensure your gift resonates in a cold conference room. Attendees can't resist such a high-quality piece of fashion. Plus, it'll have your logo on it.
Purchase the Unisex Organic French Terry Pullover Hoodie by clicking here.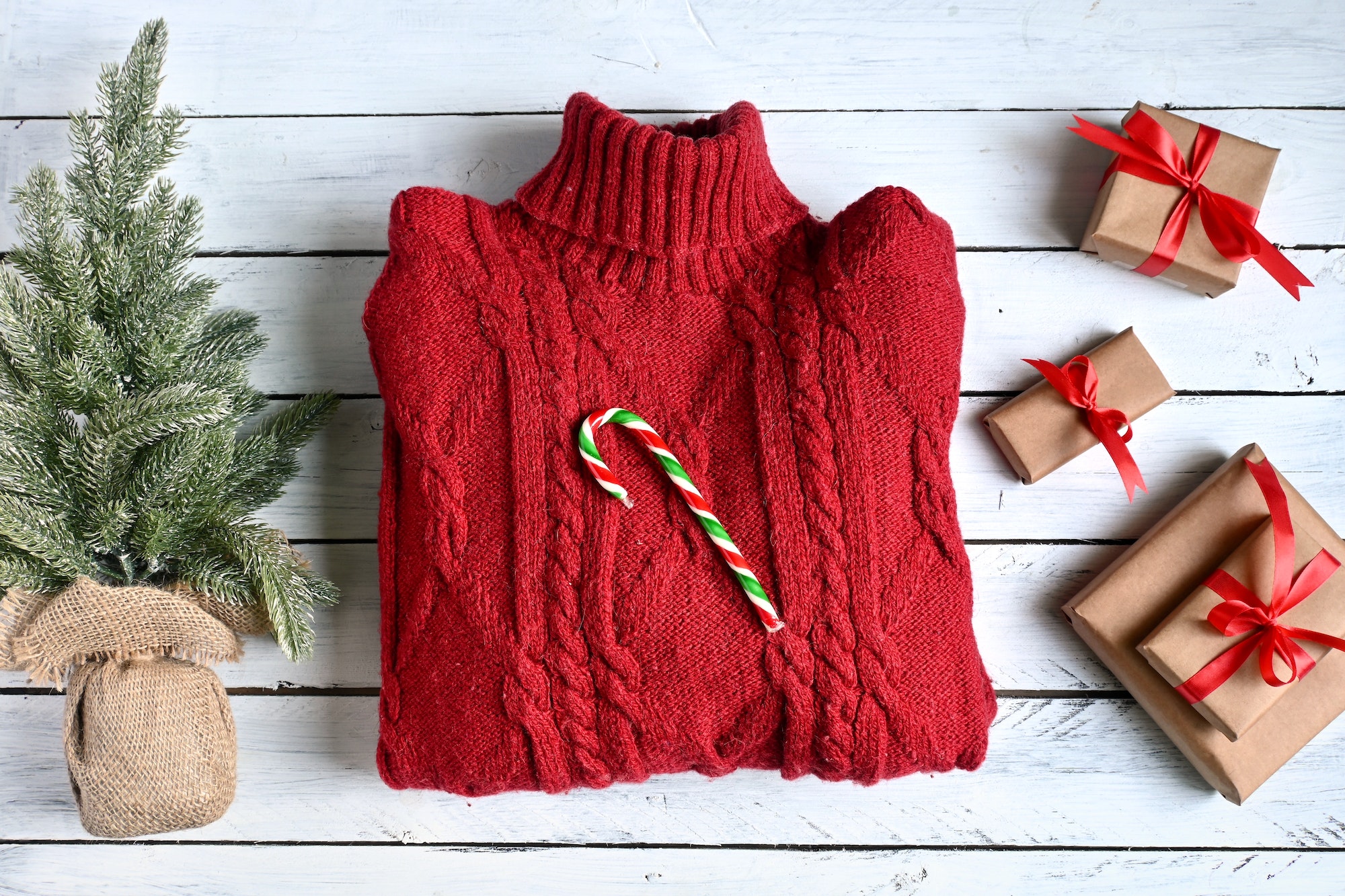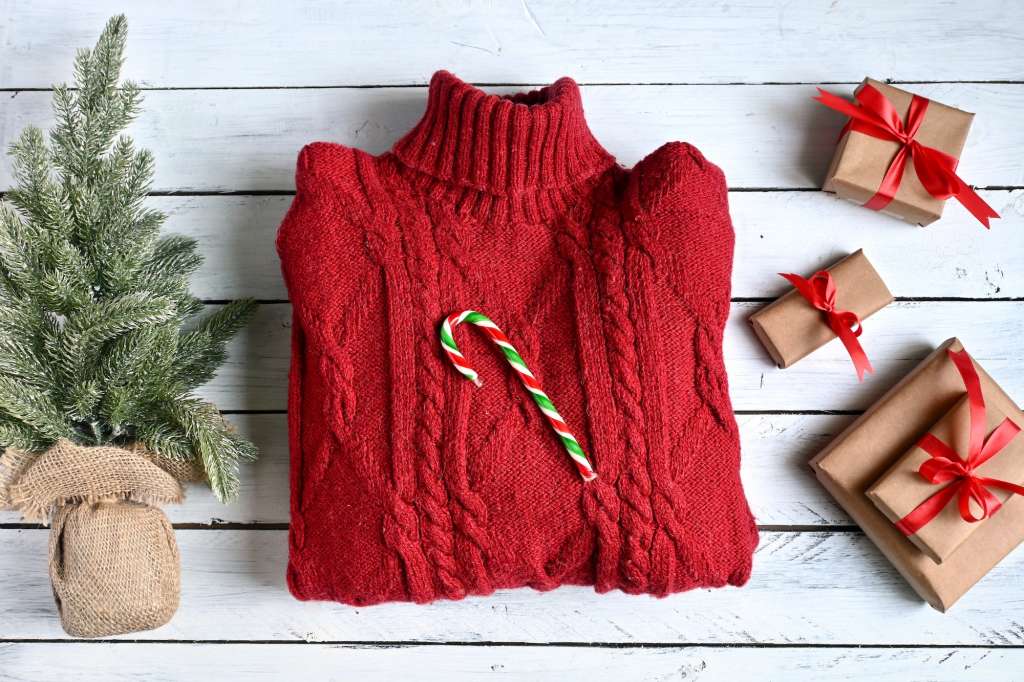 Reusable Bottles
Will your tradeshow venue be a bit stuffy and hot? If so, everyone will be running, booth to booth, sweating, and dehydrating themselves.
Be the hero by gifting them your branded reusable water bottle like the Adventurer Water Bottle. It'll fit easily into the recipient's tote bag while they aren't drinking and is easy and light to carry around when it's time to hydrate.
Purchase the ASOBU Adventurer Water Bottle by clicking here.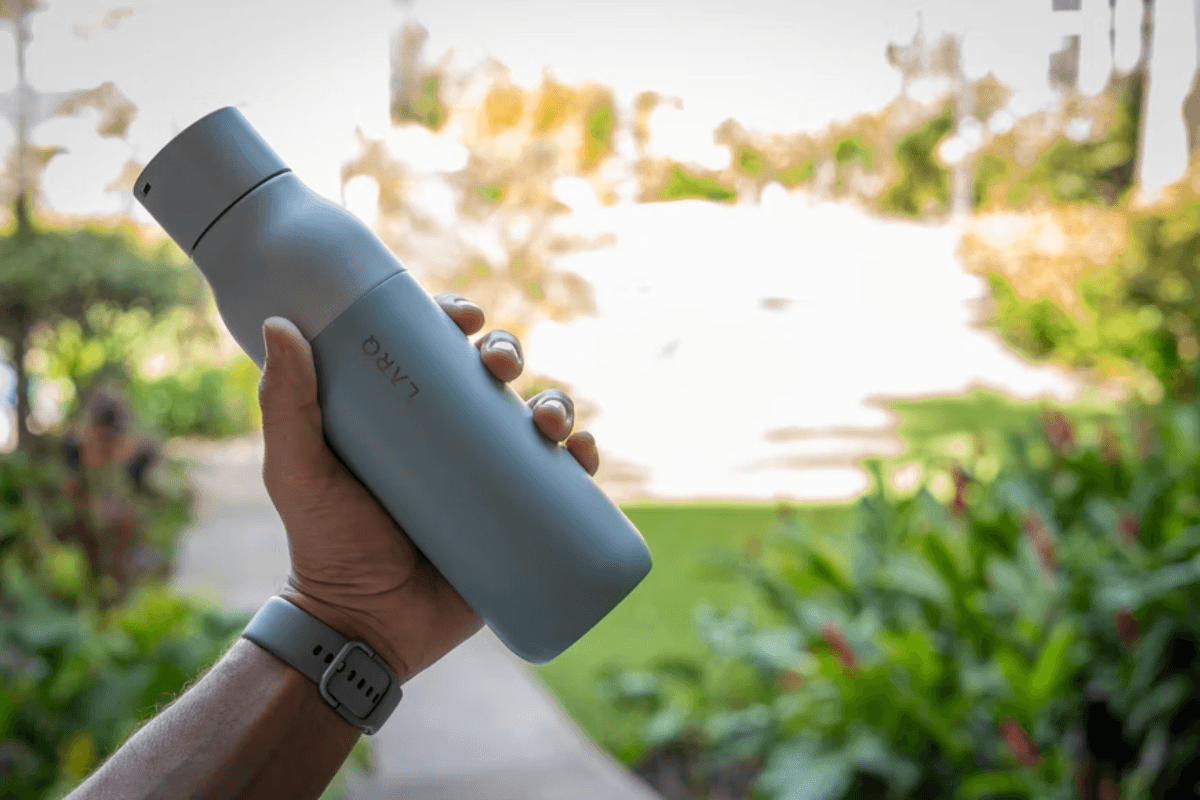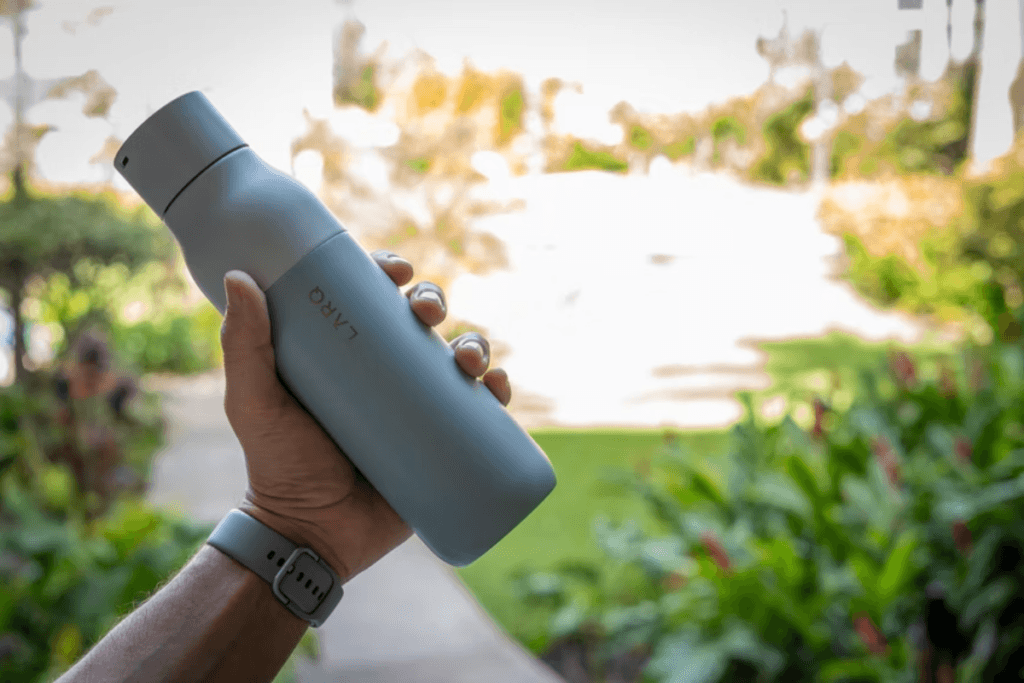 Mugs – Rambler
Is a keynote speaker at the conference doing their speech at the crack of dawn?
Maybe we're exaggerating, but even a marquee moment at nine in the morning can be a bit much without a morning cuppa. Plus, a nice hot mug of coffee, enjoyed in a YETI Rambler 10 OZ Stackable Mug With Magslider Lid, is a catalyst for conversations, helping create business relationships.
The Rambler will also fit seamlessly into a tote bag and be right there when it's time for another caffeine jolt.
Purchase the YETI Rambler 10 OZ Stackable Mug With Magslider Lid by clicking here.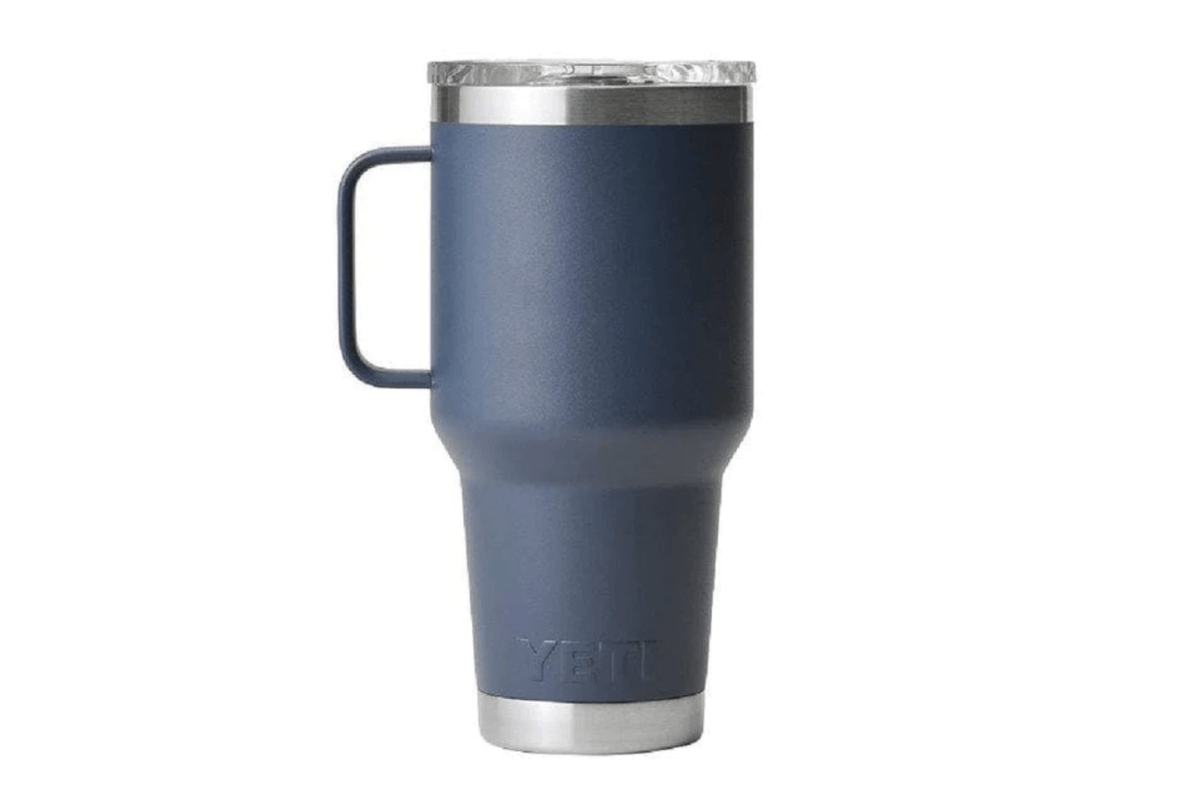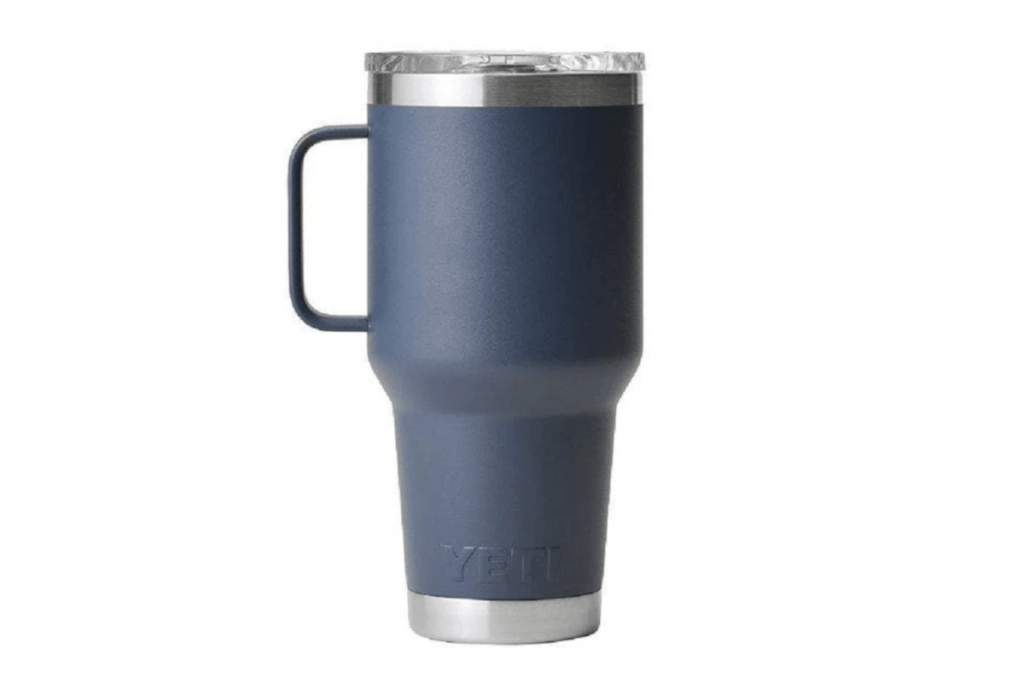 Journals and Notebooks
Conferences are about exchanging game-changing ideas to take your business to the next level.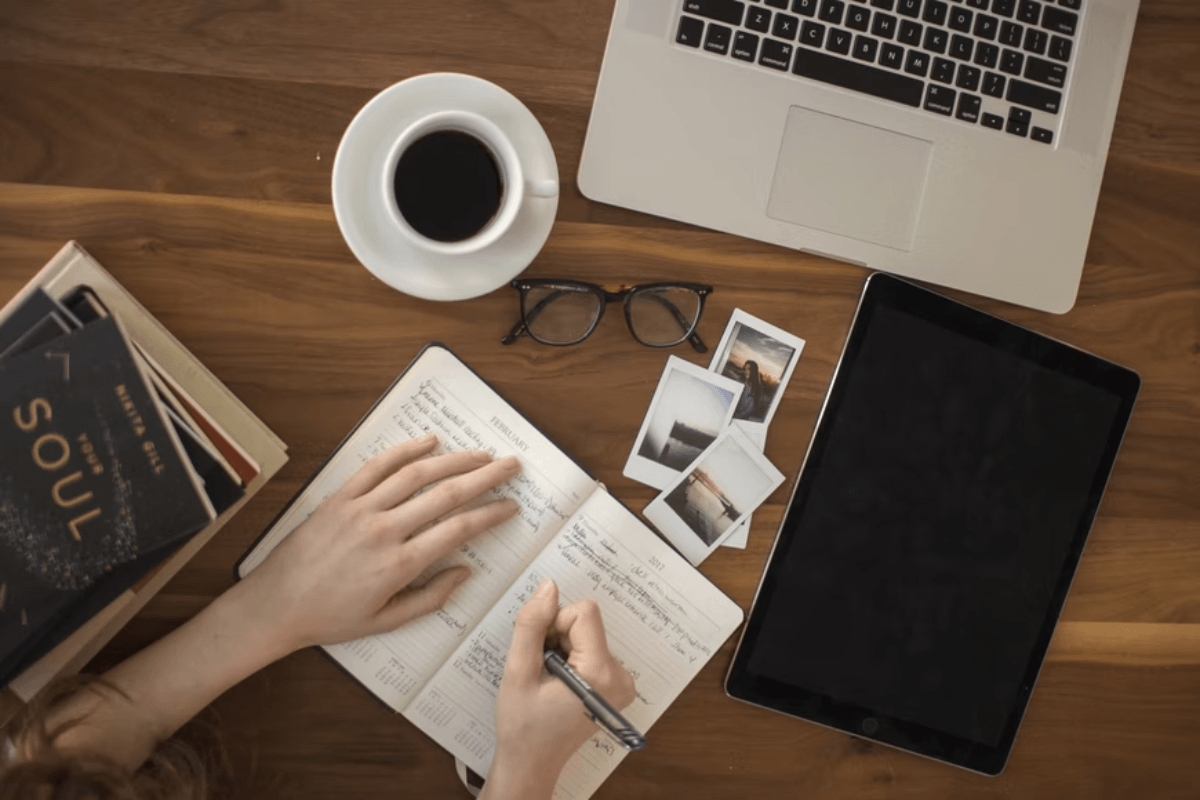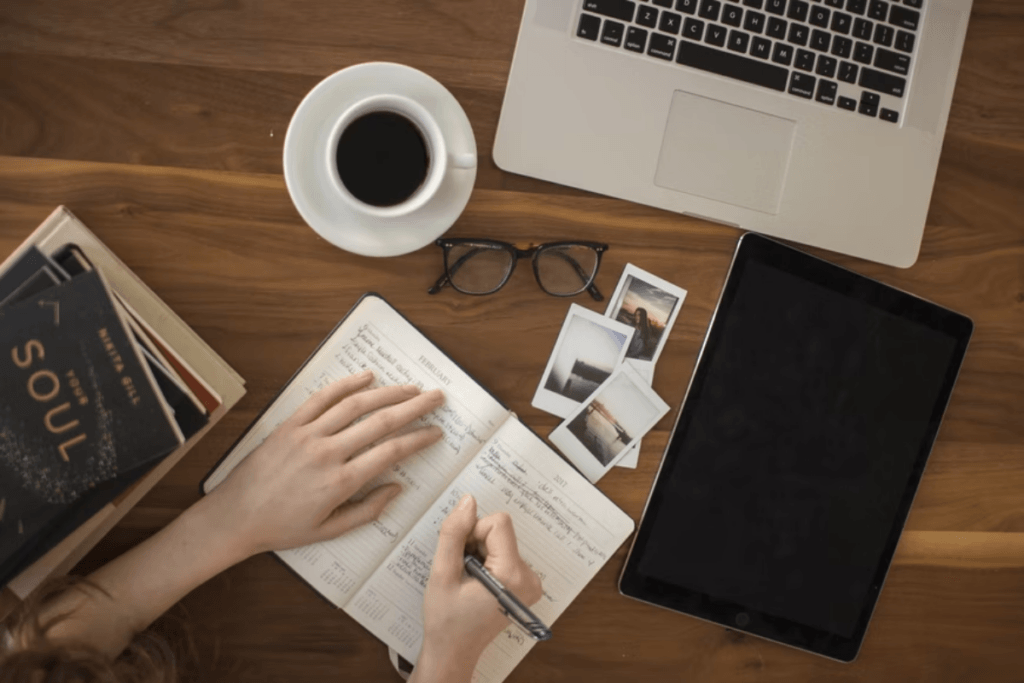 Inspiration, imagination, and bold brainstorming are all components of these events. You can help attendees harness these innovative thoughts and take meaningful notes by supplying a branded Paros Large Ivory Graph Journal.
Here, they might write down the kernel of an idea that generates their next intrepid initiative that drives sales and increases profitability. It'll also be easy to carry around, slotting into a tote bag without taking up much room.
Purchase the Paros Large Ivory Graph Journal by clicking here. 
Pens
Conference attendees can't write in their new journals without a pen (such as the Moleskine Classic Click Roller Pen). Own the ideation, brainstorming, and notetaking process at conferences by supplying the necessary stationery and branding it in your company's image
Purchase the Moleskine Classic Click Roller Pen by clicking here.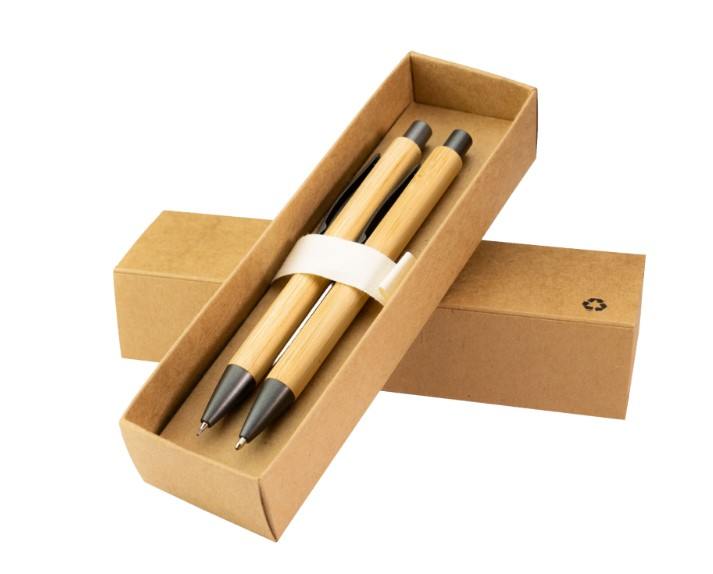 Wireless Speaker
People arriving at tradeshows and conferences are often road warriors, spending plenty of time attending similar events for networking purposes.
Appeal to that nomadic lifestyle by giving attendees in-transit-based promotional gifts such as Wireless Portable Surround Sound Speaker from Origaudio. Portable and seamless transportation is the name of the game, meaning recipients won't feel the gift is clunky to carry around once you've given it to them.
Purchase the Origaudio Portable Surround Sound Speaker by clicking here.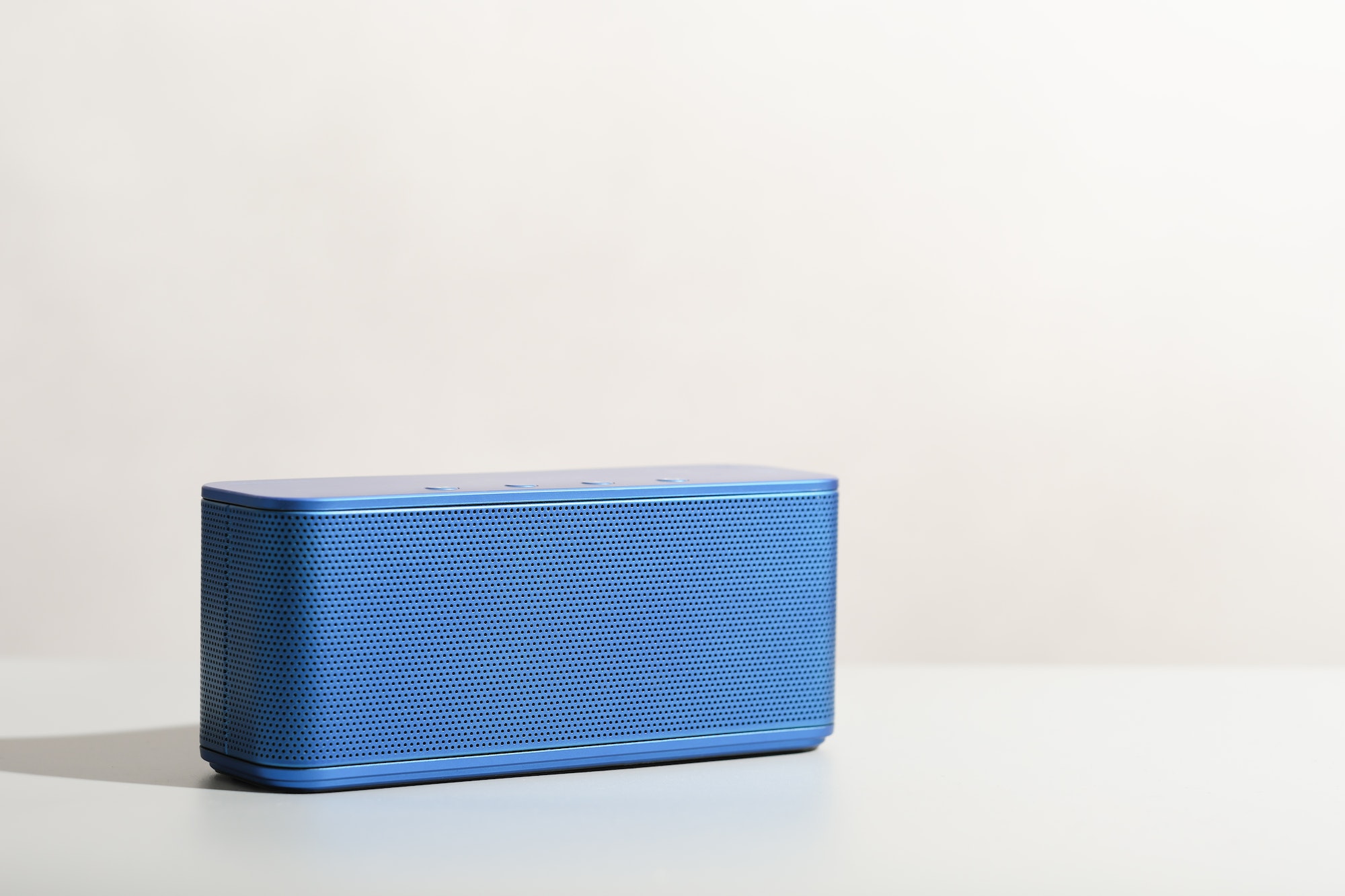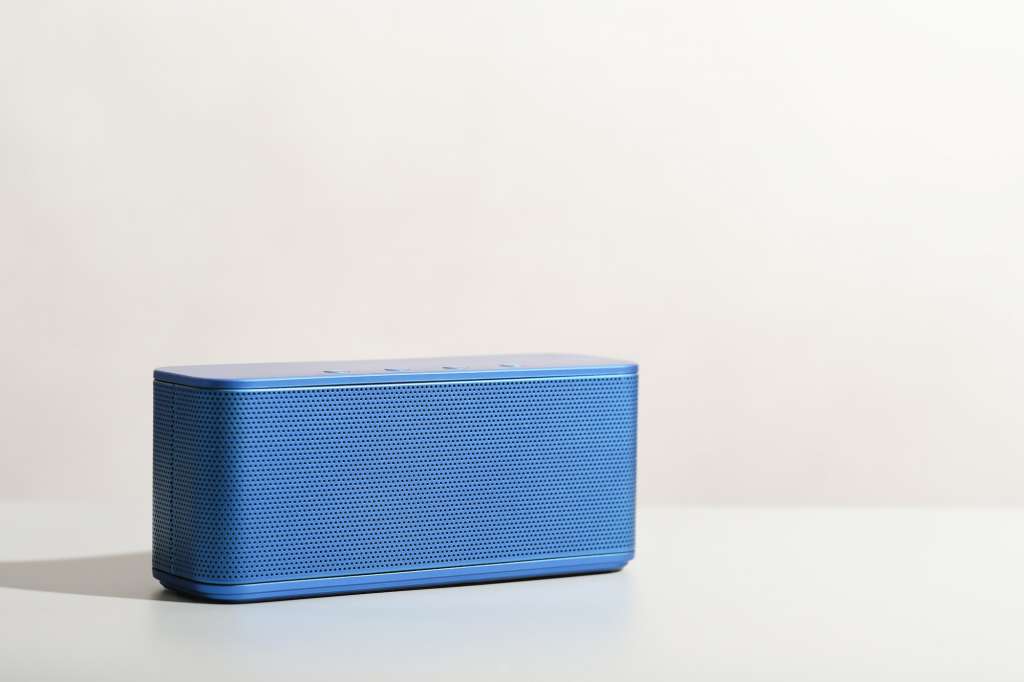 Apple AirPods
Once again, we're thinking of traveling. A portable speaker is ideal for a hotel room–but it won't be received well in an airplane or anywhere else in public.
Whereas Apple AirPods Pro, a luxury trade show giveaway idea, is music to any tradeshow attendee's ears when commuting via plane or walking around a new city. 
Purchase Apple AirPods Pro by clicking here.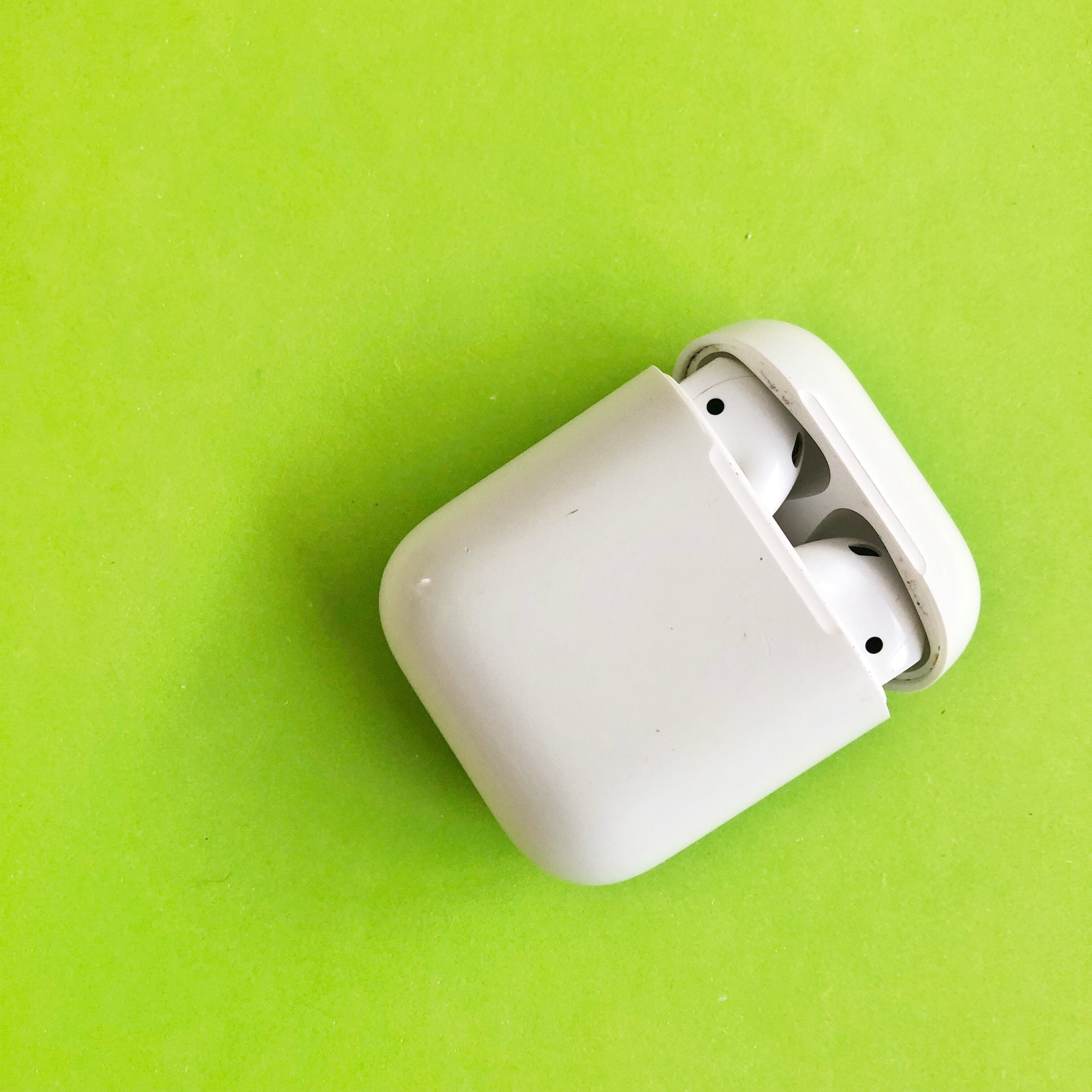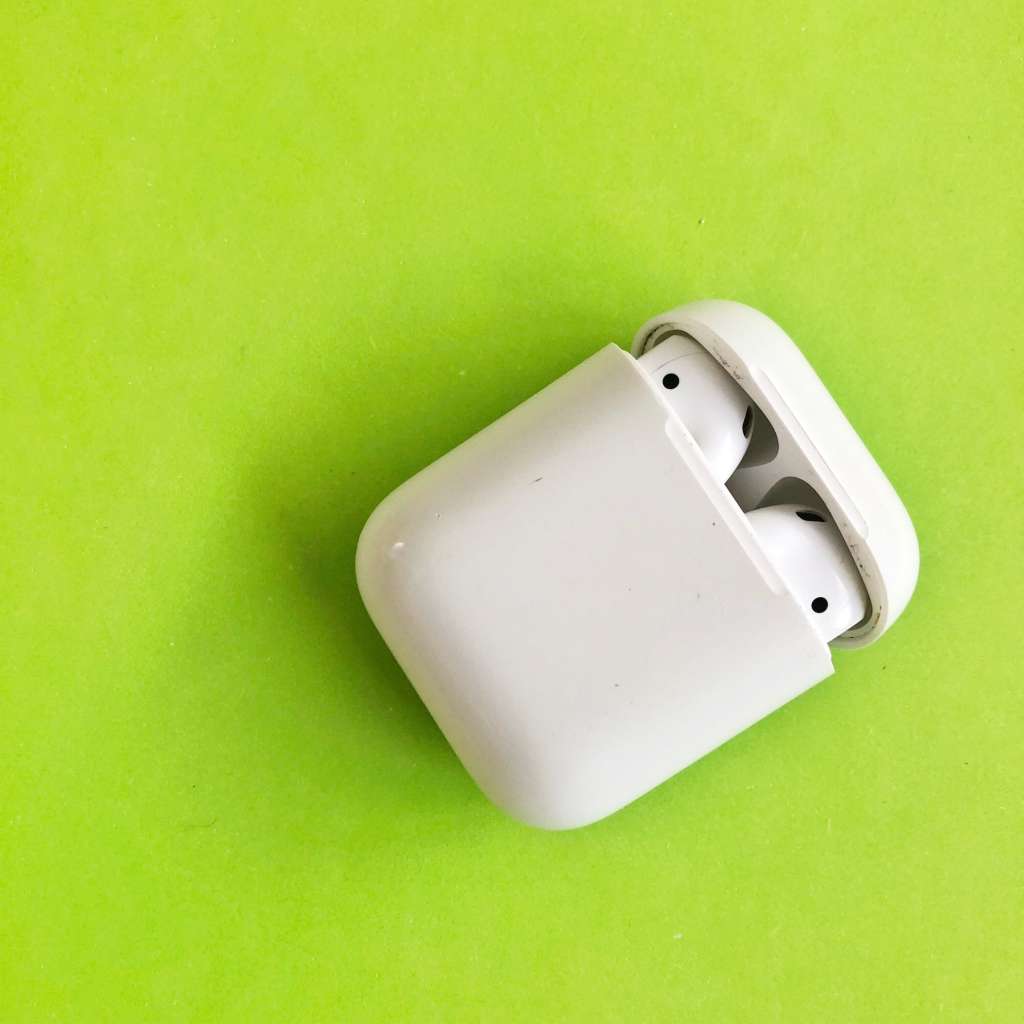 PopWallet
Consolidating important belongings is crucial for people frequently attending conferences, and tradeshows, or those who are constantly on the move.
The PopWallet from iCLICK, a unique trade show giveaway idea, creates storage space for essential cards on your recipient's phone, enhancing convenience and organization during the tradeshow and conference-related travel.
Purchase the iCLICK Popwallet by clicking here.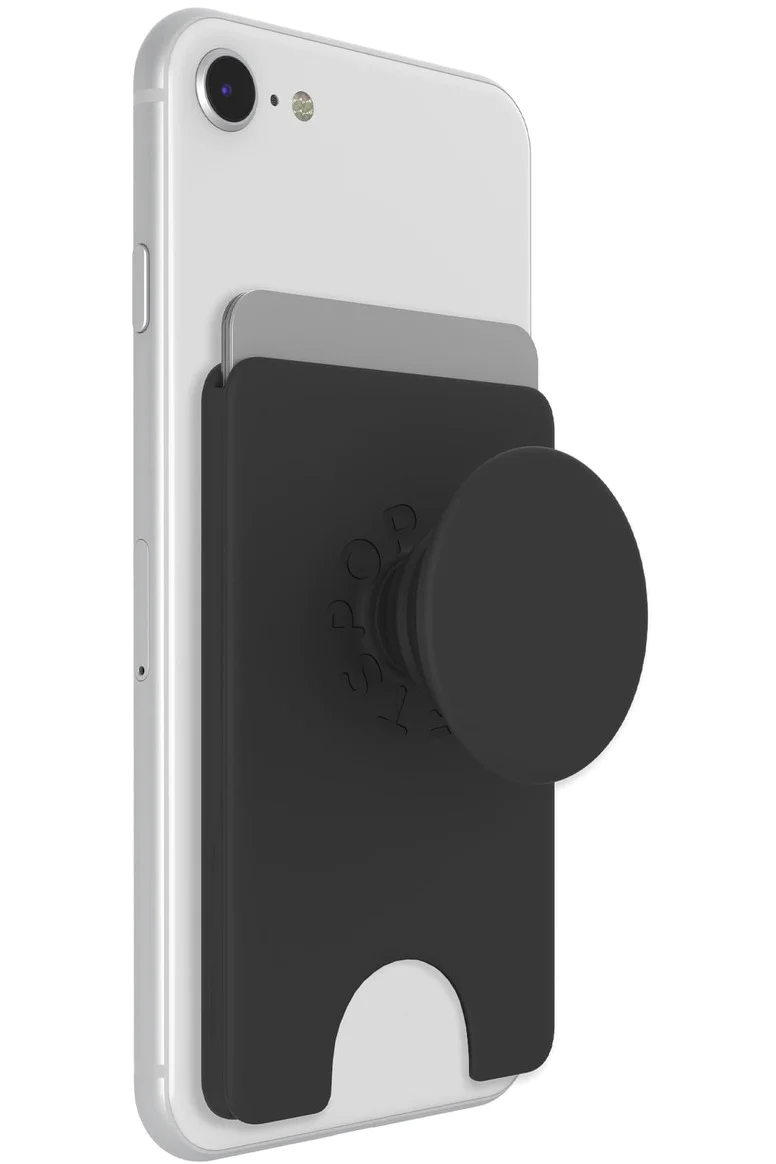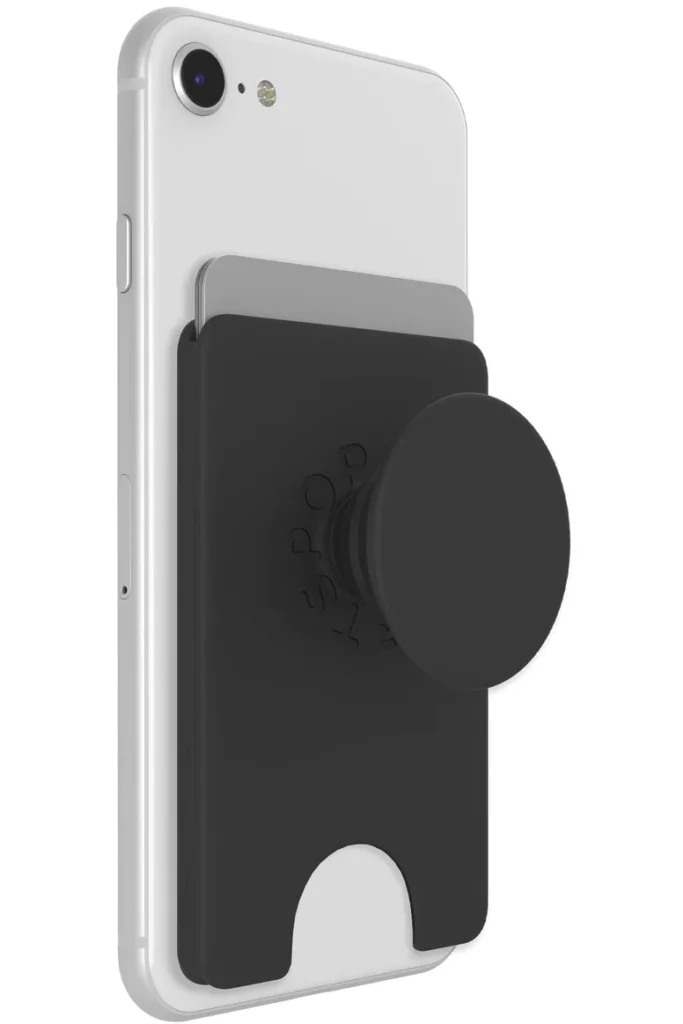 Portable Phone Charger
Tradeshow and conference attendees will need to be in touch with their company, likely through their smartphones.
Ensure that they're always ready to take and make necessary calls, even while on the move, by supplying them with the 5000 mAh Wireless Power Bank from PCNA. It travels easily with its thin, sleek design and will keep phones charged at all times.
Purchase the PCNA 5000 mAh Wireless Power Bank by clicking here.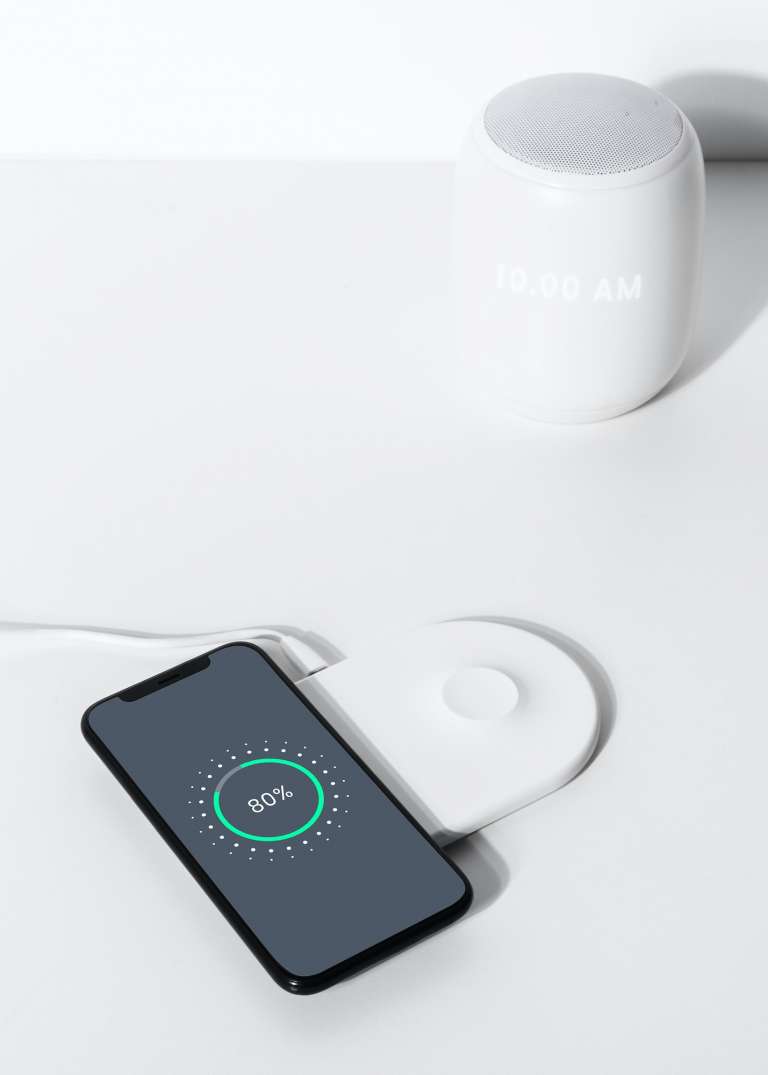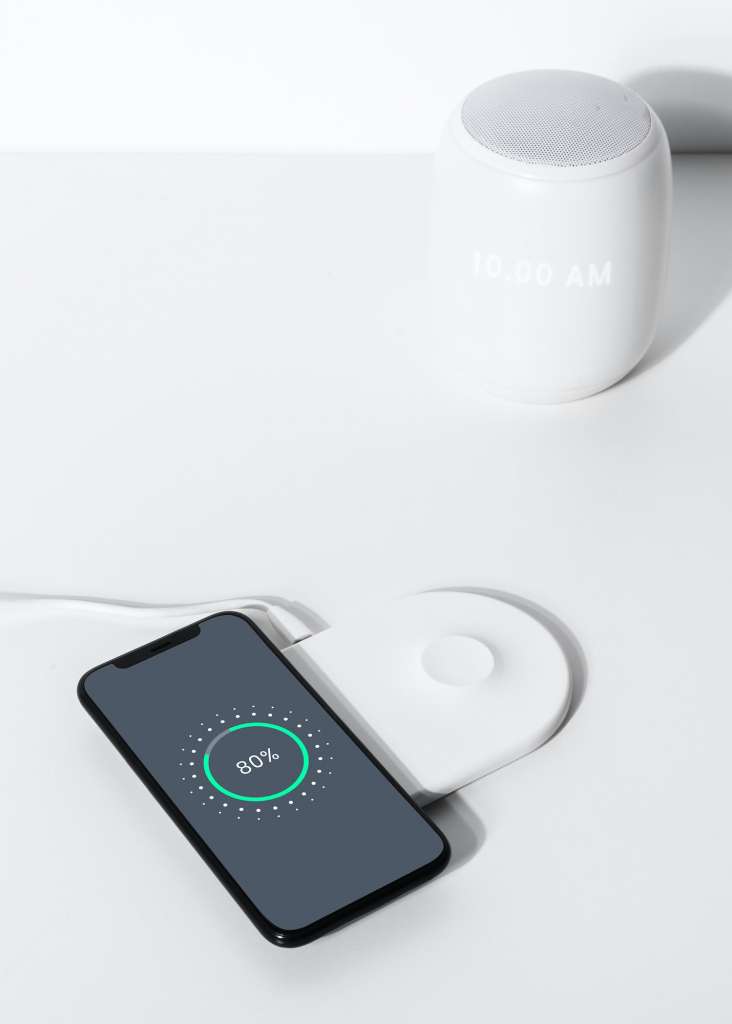 Best Tradeshow Swag to Giveaway
A statistic we frequently discuss, and are available on our website is how 70% of swag gets thrown away.
It goes without saying that you don't want your swag to be tossed in the trash. It's a missed opportunity, a wasted investment, and frankly, not that great for the environment.
Then, it's worth asking, what type of swag gets ignored or can even damage your reputation at a tradeshow or conference? It's low-quality items that won't get used.
First, you must realize that you're marketing to other businesses. These savvy professionals know what they want and that your promotional gifts are a marketing tactic. So, they'll be tough to penetrate with your branded message.
You need to think beyond spending on a snazzy-looking item and consider how to suit the occasion. Offer something that attendees can immediately put to use.
For instance, a branded sweater would make a lasting impression in a chilly air-conditioned conference room. Or, a compatible reusable bag that's easy to transport and zip up would prove vital at a trade show with lots of hustle and bustle and where many items are doled out.
Like what you've read? Check out the rest of SwagMagic's diverse catalog of promotional gifts by clicking here.