Conferences — love them or hate them, they're a big part of your career. While some may be more enjoyable than others, there are tons of ways to make conferences awesome. One of those is awesome conference gift ideas.
When you're tasked with handling the conference organization for your company, it's natural to feel anxious. You have dozens, maybe hundreds, or even over 1,000 people turning up to an event that's entirely your responsibility. It's a lot of pressure.
The best way to make a good impression is to ensure you've chosen the best conference gifts for attendees. These conference gifts twill stick with them and turn their conference experience from just another work obligation into a valued memory. 
Browse the top conference gift ideas to find the perfect match for your company. These are the best gift ideas for every attendee, so it doesn't matter what industry you're in. 
Every business has people at its core, and these are gifts designed to make each person smile, no matter what their role might be.
Top Swag Ideas for Conferences & Events and Conference Kit Items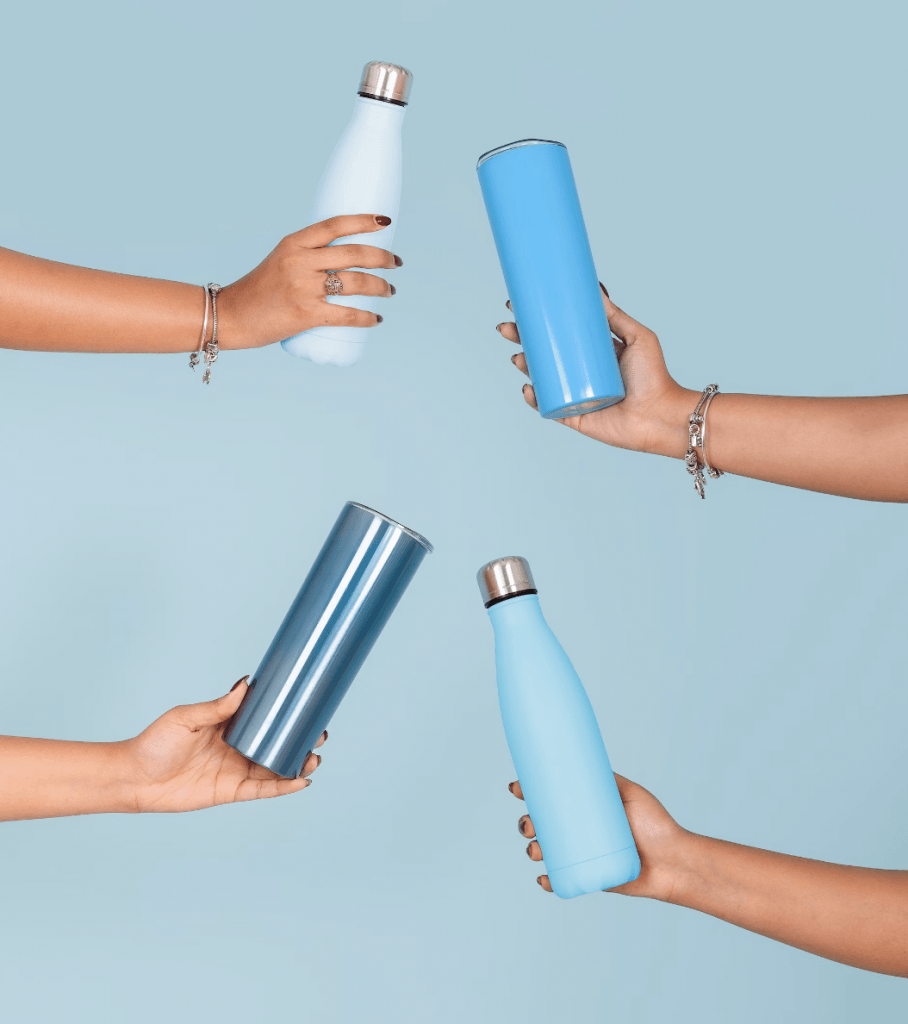 What makes event swag sweet? The difference between an eye-roll-inducing corporate gift and gifts people love is personality. The bulk-order pens with your company logo aren't going to impress most workers in 2023.
Let's be honest—who wants to be a walking billboard in yet another corporate logo t-shirt?
People want to feel like you care about giving them something worthwhile.
These conference swag ideas are fun, innovative, and, most of all, personable. They help you create something greater than just another handout and leave each employee feeling proud to be a part of your organization.
For employees who travel a lot, this messenger bag is a great way to express gratitude for their continued dedication. Good luggage takes a load off of a weary traveler's shoulders—literally and figuratively. 
The SoMa bag features checkpoint-friendly padded pockets, fits up to a 15" laptop comfortably, and even includes a USB tech port that allows employees to charge their laptops with a power bank on the go. 
If you're hosting a conference that's more like an employee retreat, this customizable foam yoga mat is a great way to gift some zen to your attendees. Yoga mats are flexible pieces of workout gear that can help your attendees stay fit no matter where they go.
Lightweight and straightforward, this mat makes a fantastic gift for companies that pride themselves on employee health, fitness, and positivity.
Who can resist that adorable fuzzy face? Teddy bears are cute conference swag items that are even better bundled in a basket or gift bag. A lot of employees heading to a conference promise kids back home that they'll bring them something. This teddy could be a great piece of swag that makes their day.
Of course, for those who can't bear (pun intended) to part with this gift, it fits comfortably onto any desk and makes the perfect office companion.
Did someone say gift box? It's hard to resist those two words, especially when they come from SwagMagic. Our curated boxes allow you to build a kit full of branded swag for attendees. Every part of the experience is customizable; you can design the box, include a branded sticker, attach a note, and even include a video message.
These boxes are an awesome way to kick off a conference or end one on a high note.
You can easily customize our Daily Grind tote bag to make hauling all those conference freebies a breeze. These totes are also super versatile, available in a variety of colors, and you can add a unique design that helps commemorate the conference.
Totes are also some of the best conference gifts because they're eco-friendly packaging for any other products you might want to offer your attendees.
If your company is committed to sustainability, it's best to cut down on packaging by offering reusable options instead. 
Personalized Drawstring Bag of Swag
What's better than a free drawstring bag? One filled with plenty of snacks, of course. Our Piggyback drawstring design comes in an array of colors, so it's easy to pair your handout with your branding. 
If you want to sweeten the pot, consider packing it with some select snacks from SnackMagic.
Journals make excellent gifts on any occasion. Keep it classic with a traditional Moleskin, or kick things up a notch with a Tuscon Ivory Scribe Journal, complete with a metal pen that tucks perfectly into the curved design and contains an elastic holder.
Customize the journal in your brand's colors or logo for maximum exposure. 
Make it easy for attendees to jot down all their conference hot takes with the Rocket mini notebook set. The set comes with 48 pages of synthetic dotted paper and a Pilot Fixon pen to swiftly write down any important takeaways or personal thoughts.
We especially love pairing this hardcover notebook with another conference gift, like a tote bag.
Out of the Woods Zippered Pouch
Sustainable and vegan, Out of the Woods is an eco-first brand that prioritizes the planet while making useful products for people. Their washable zippered pouch is ultra-versatile, ideal for the traveling professional who wants to keep their pens, earbuds, charging cable, and other small essentials organized. 
You can gift this solo, but we think it has maximum impact when paired with several other green corporate gifts.
Do you know that hat that still fits perfectly? It's the perfect combination of flexible and fitted, and no matter where you're going, it just works. That's this hat.
The Pacific Enzyme Washed Buckle Strap Adjustable Cap features a unique, enzyme-washed fabric, metallic buckle, and metal grommets on the side for an updated feel on a classic design.
You can customize it in nine different colors, including a variety of neutrals and some bright standout shades as well.
There's one thing that unanimously unites us as a people: we all hate losing our stuff. Spot makes it easy to stay connected with your must-haves by pairing them with a Bluetooth device. Using an app on your phone, you can easily look up where you last paired Spot with something (like your keys).
Spot can also send out an alarm on request to make finding a misplaced item even easier. This handy gadget is a modern conference gift that's bound to become a crowd favorite.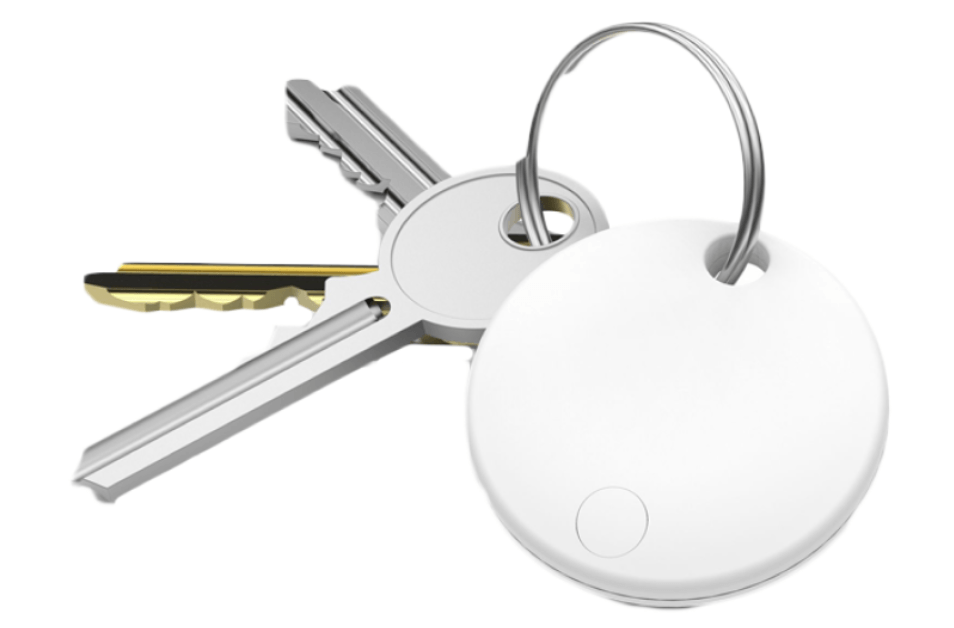 Out of the Woods Tech Folio
No one wants to travel with a huge array of tech thrown into their bag. It's even worse when you have to head out for the day with at least three cords, multiple devices, and power back in tow. The ultra-eco-tech folio by Out of the Woods solves that problem (and makes a great eco-friendly gift packaging to boot!)
Refillable Glass Water Bottle
How often do you find yourself thirsty in the middle of a talk or meeting with no relief in sight? The free mini bottles most conferences handouts just won't cut it. Cut back on plastic and opt for hydration stations instead at the next event you host. 
The H2go Rincon refillable bottle features a translucent finish, and smooth, bamboo lid and holds up to 18 ounces at a time. It even comes in its own gift box!
Another great product for supporting your company's commitment to sustainability, this nifty gift is a Japanese-style bento lunchbox that makes meal prep easier. The BPA-free material includes its own fork and knife, as well as a 1.4-ounce sauce/dressing container that easily tucks into the box.
With leakproof silicone sealing, this lunchbox is great for anyone that wants to take their own lunch to work and has to tuck their box into their backpack or work bag.
Emery 2-in-1 Stainless Steel Tumbler 
Have you ever seen an awesome thermos but thought, "Man, if only this thing had a straw?" Well, your prayers have been answered. Emery's 2-in-1 design is great for hot or cold beverages with an easy screw-on lid design.
It also allows drinking from any angle with a BPA-free, 360-degree lid for your hot drinks.
The reinforced steel design keeps drinks cold for up to 12 hours and stores hot liquid for up to 5 hours.
Conference Giveaway Ideas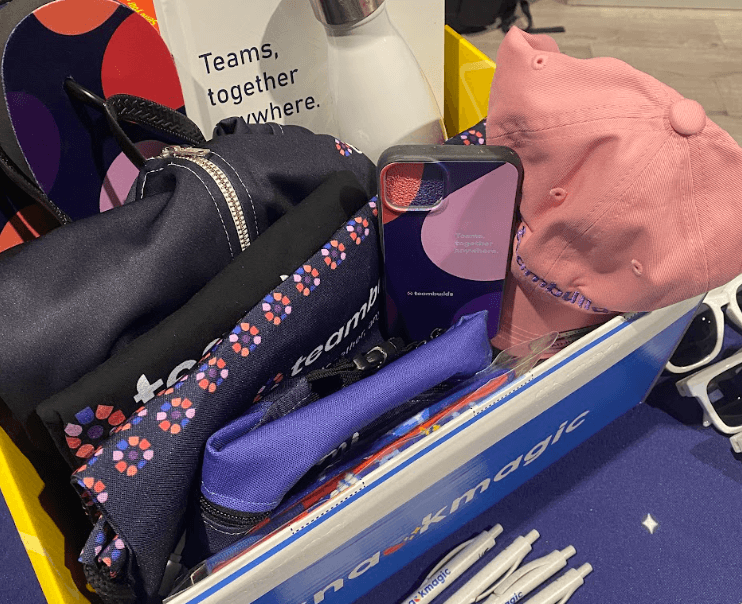 Good giveaways for events tend to feature useful items that also play upon the event's theme. For example, a conference hosted in New York City might feature some conference swag items featuring the city's outline and name.
Get creative; think about what elements of the conference's topic or location really stand out, and incorporate these into your gift ideas.
Inexpensive giveaways can be just as rewarding as expensive ones.
A new water bottle or
phone charger
never fails to make someone happy.
You can also include things like
notebooks,
stickers, and
tote bags. 
If you want to go all-out, consider commissioning an artist to make some unique designs for your swag; you can find plenty that will create a digital design you can print on swag like t-shirts, tote bags, notebooks, and thermoses.
Unique Giveaways for Events
Maybe your company isn't afraid to break tradition, and you want unique conference swag that will really wow your attendees. We've got you. Here are some of our top picks, all of which you can order through our catalog.
Custom playing cards with a flask
A beach lover's bundle with a bucket hat, towel, and fanny pack
A tech gift set featuring a Finley Mill LED flashlight with a hidden compartment, a wireless charging pad, and Wrapsody Wireless Headphones
Think about your organization's culture as you craft unique conference giveaways. You can also tie the prizes into the giveaway itself, hosting various team-building exercises and games that play upon a shared theme. Sprinkling activities throughout the conference will make it more fun for everyone and encourage more socialization, too. 
Best Conference Giveaways
SwagMagic has everything you need to curate the best conference swag 2023 has to offer. Whether you want to keep it classic and sophisticated with notebooks and pens or go more hip with socks, beanies, and bags, we've got you covered.
Check out kit products if you're interested in building conference gift boxes that attendees will swoon over. Or, if you're looking for bulk order options, browse our collection of items you can order to build an epic swag stash in minutes.