Zoom has been a big help for our fully remote company but not in helping us with employee of the month gift ideas. There's only one issue . . . the Zoom backgrounds and filters are out of control. None of us know what our coworkers or their home offices look like.
Kevin's using a new tropical background every day – even though we all know he's actually in Iowa. But certainly the most jarring is Patricia, who uses a potato head filter. It's hard to take her seriously . . . and she's in accounting.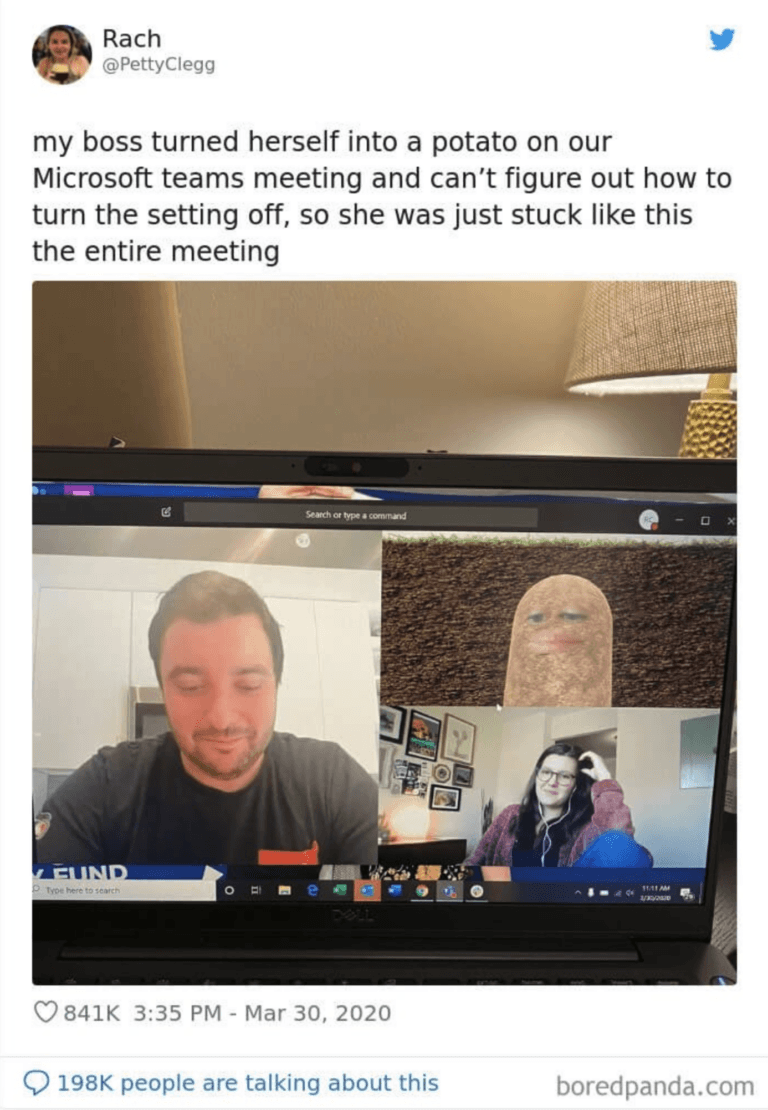 HR began noticing that it was starting to affect company morale and people's motivation. The first half of every meeting seemed to consist of oinking and hee-hawing. The bottom line is, no real work was getting done.
Instead of banning avatars and backgrounds, HR came up with a better plan to solve the problem – The Employee of the Month Program – to encourage productivity (and dissuade people from using avatars).
HR tossed around a couple of employee of the month ideas, but finally decided on an employee award nomination example that would boost morale and encourage employees to work harder to earn the reward.
05 Unique Celebration Ideas for the Employee of the Month Program
Encourage employees to chill with the silly filters and bring their A-game.
1. Integrate a Point System
If you don't want to choose the employee of the month based simply on instinct or HR vote alone, you could integrate a point system. Award points for things such as preparedness in meetings, initiative, and having a positive attitude . . . maybe even points for not using a potato filter.
2. Send an Email Out to Everyone
Announce that you'll be starting the employee of the month program. Let your employees know what you're looking for in that employee of the month and what the reward will be (because who doesn't love a reward?). You can also announce the winner each month via email or Slack. Perhaps even share a leaderboard every week!
3. Appreciate them on the Social Media
Give your hardworking employee of the month an extra shoutout on the company's social media – fame can be a pretty big motivator! Even Forbes says that public recognition for hard work can be one of the biggest motivators for employees.
4. Give an Extra Perk
For the reward, consider giving an extra perk – such as a bonus PTO day (maybe Kevin will use it to go to an actual tropical destination).
5. Reward with a Gift
Perhaps the biggest motivator might be an awesome gift. It's like Christmas every month . . . only there's no Christmas tree . . . and only one person gets a present. Still, a gift is a great motivator – and most employees say that they feel appreciated when they receive gifts.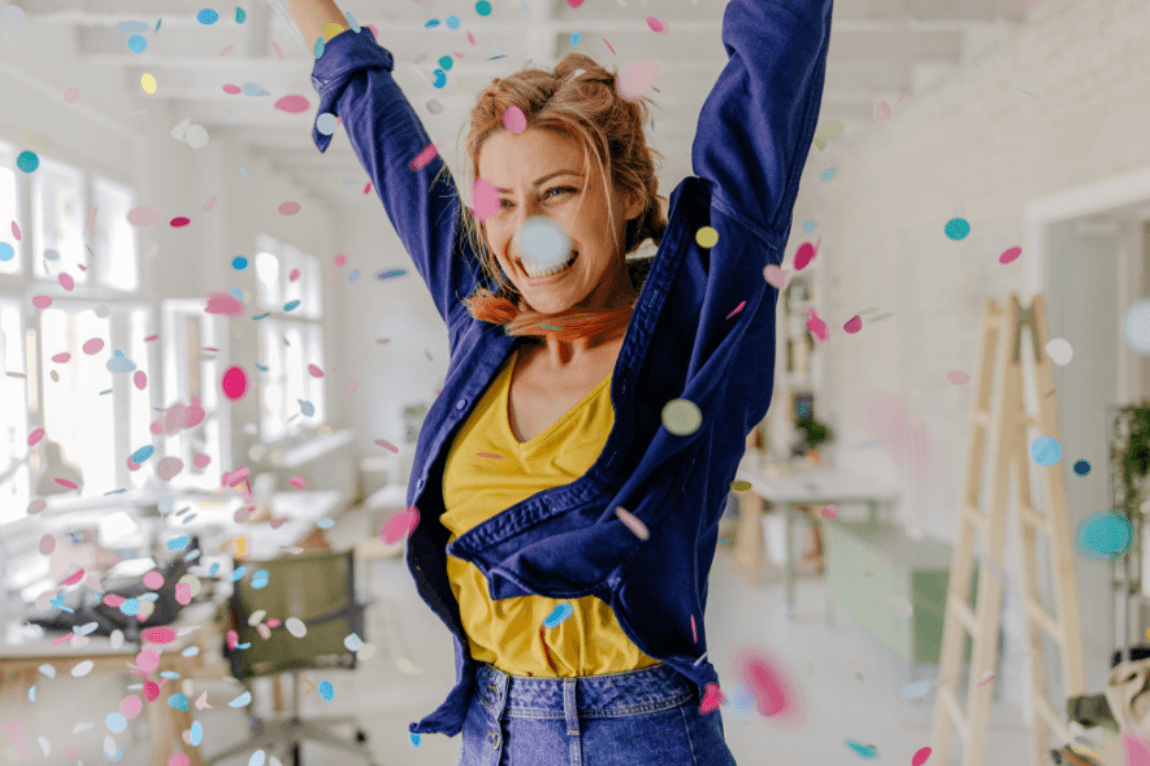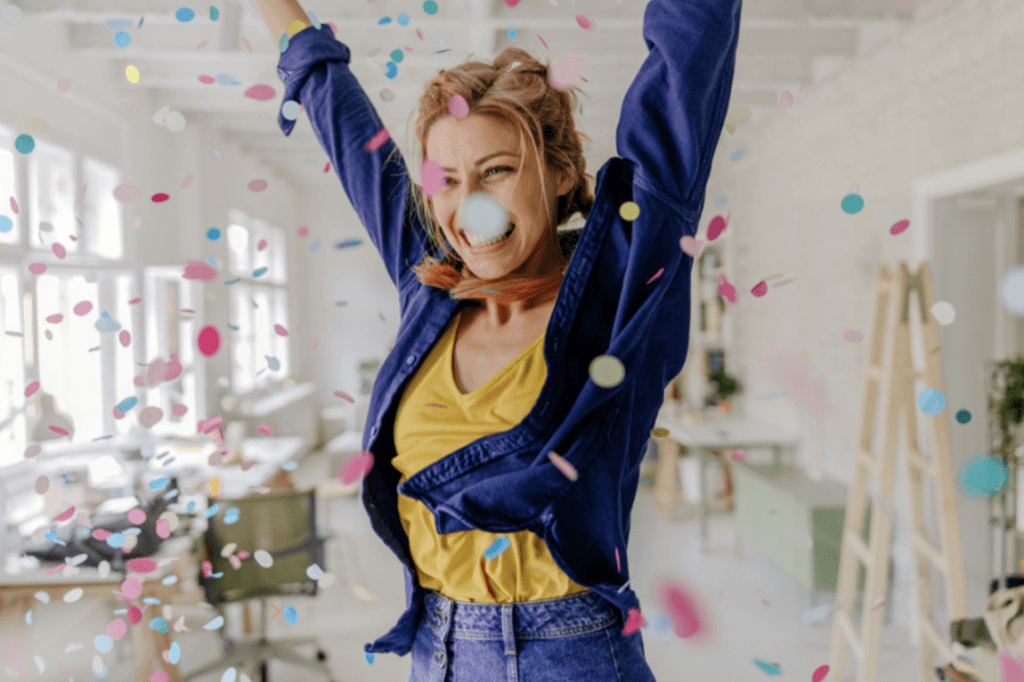 Employee Of The Month Gift Ideas
Showing your employees that you appreciate their hard work and dedication with a gift is a great way to boost morale. Your employee of the month rewards act as both an incentive to be productive and a recognition for that hard work. And you don't have to keep it too "corporate" either.
Your employees will appreciate you having fun with the awards and it'll help keep employees engaged (without all of the crazy zoom filters). Consider implementing funny award names for employee recognition – such as "Mission Impossible" for that employee who always manages to accomplish the impossible. Or "The Forever Optimist" for that employee that always brings a positive attitude and can handle a solution for any problem. 
How do you incorporate these fun employee awards into a tangible reward that employees want to obtain? An employee of the month gift will do the trick!
Here are 5 employees of the month gifts and reward ideas to inspire you:
Who doesn't love swag? Gift your employee of the month some specially curated swag! You can add your company name to the swag – or personalize it even further with the employee of the month reward name.
Your employee of the month works hard. Let them know you see that and that they deserve relaxation with a self-care gift set. Maybe throw in an extra PTO day too so that they have the chance to use it!
Since you can't throw an office party for your remote employee of the month, send them a gourmet cake! Feel free to personalize it with their funny employee award name!
Reward your hard workers with a fun-filled gift box of work-from-home essentials! This box is full of goodies that'll brighten up their remote work days (and boost their productivity, score!). And you can personalize the box any way you want to match up with their employee reward.
Since you can't invite your remote employee of the month out to an actual happy hour, send your employee a DIY Happy Hour Kit. This tropical cocktail kit is sure to be a hit (especially for Kevin with the tropical Zoom background). Just make sure that your college intern doesn't end up with this gift!
Benefits Of Rewarding Employees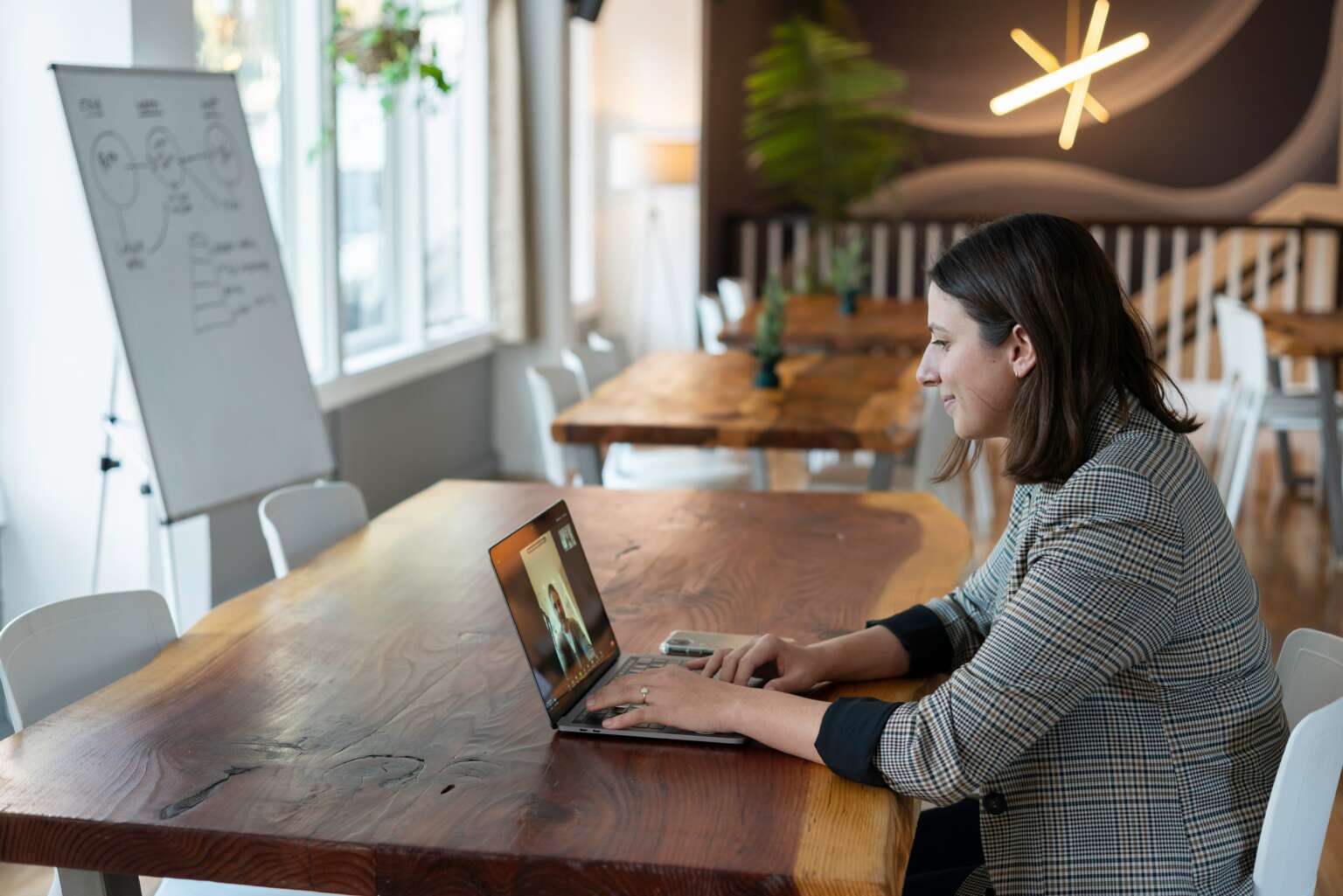 The benefits of rewarding employees should be enough to encourage every HR leader to implement an employee of the month program with rewards.
Enhanced Productivity
For starters, CNBC notes that recognition is one of the most effective ways to decrease employee turnover. When hardworking employees get recognition for the work they do, they're much less likely to feel burned out.
Boost Employee Creativity
Forbes mentions that an employee of the month program boost's employee's creativity on the job, commitment to the company, and desire to stay with the company.
Improves Morale
The New York Times agrees that an employee rewards program, such as Employee of the Month, can help reduce turnover within a company and boost morale. 
All of these benefits can lead us to conclude that there is certainly a negative impact when you don't reward employees. When employees feel underappreciated, it can lead to burnout and a higher turnover rate.
So be sure to show your hardworking employees that you value them. Rewarding the employees that are always productive and their A-game will help set a good example for the entire team to follow in their footsteps. And before you know it, the rest of the employees will begin to catch on that the employee of the month employees aren't using crazy Zoom filters!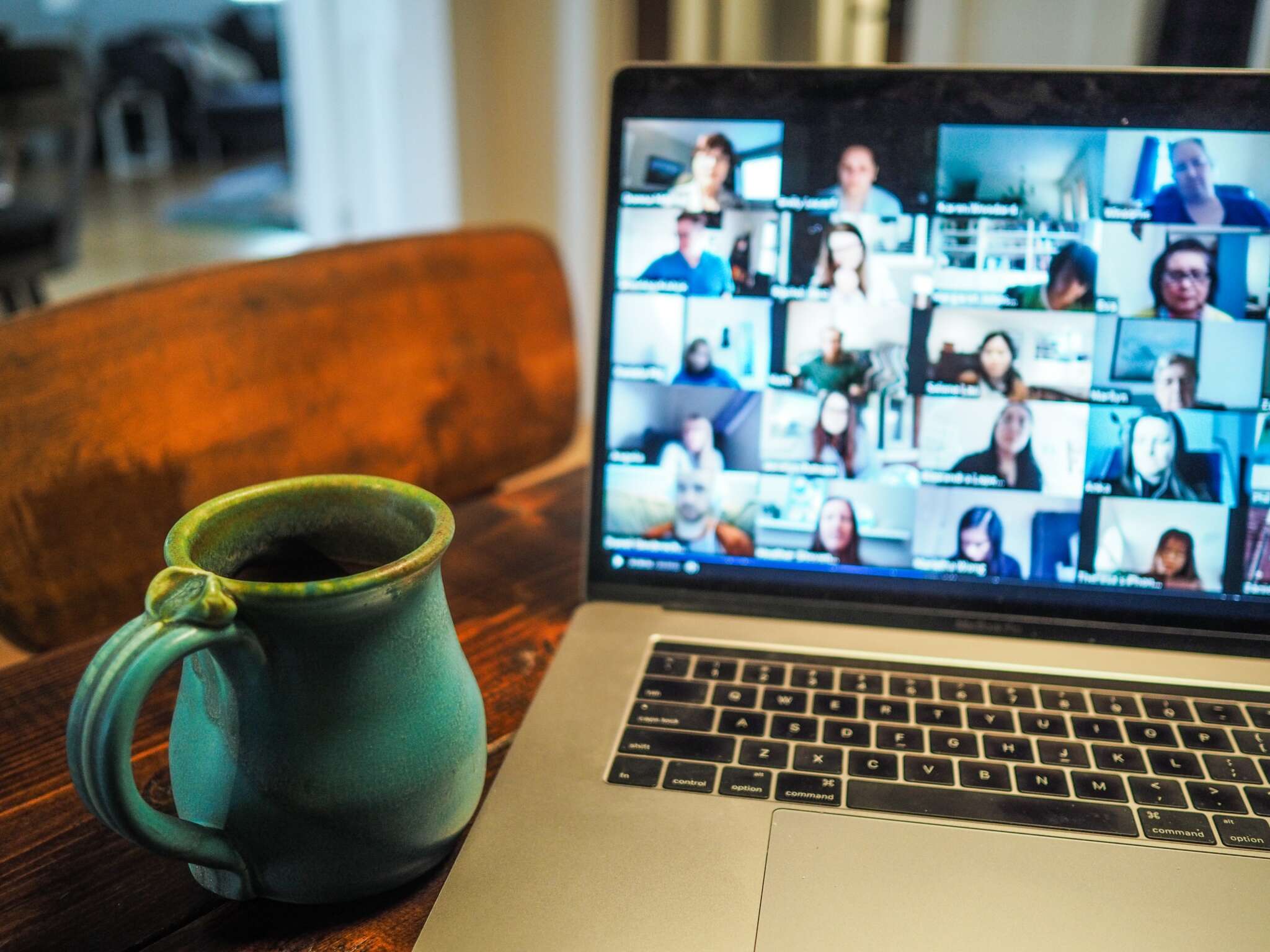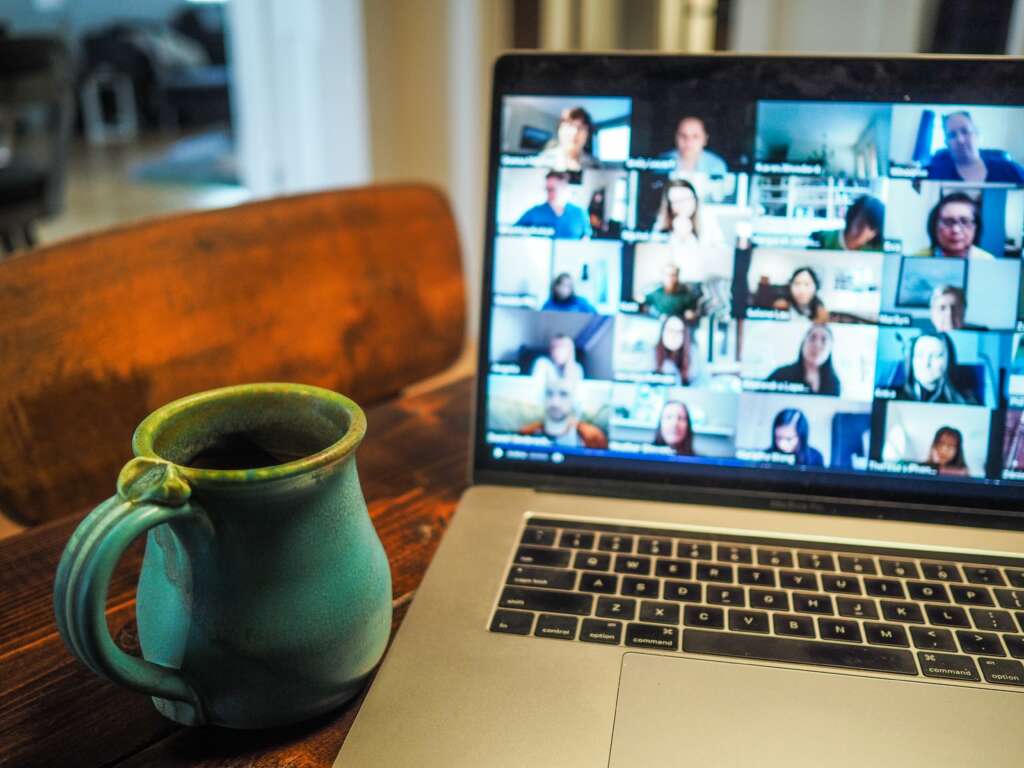 Strengthen Team Bonding
The bottom line is that an employee of the month program with rewards works! Once HR implemented this program at our company, people slowly started being themselves to get the coveted rewards. Productivity and employee morale went up. Work slowly went back to normal . . . well, except for Patricia who remained a potato.