Let's just say – Felisha is the organized one at our company. She spends hours counting through the different swag items that we have in our storage locker. Whether it's custom shirts, branded journals, or backpacks with our logo, Felisha always knows exactly how many we have and where they all are. She even has everything organized in a spreadsheet by color and size.
That would seem pretty great, right? Well, the problem is, she hates doing it. She hates doing it so much that she never lets any branded swag items out of sight! The last thing she wants to do is start recounting the items. That also means we have no branded swag to hand out at client meetings or to welcome our new hires. So, instead of fighting with Felisha, we decided to experiment with experience gifts.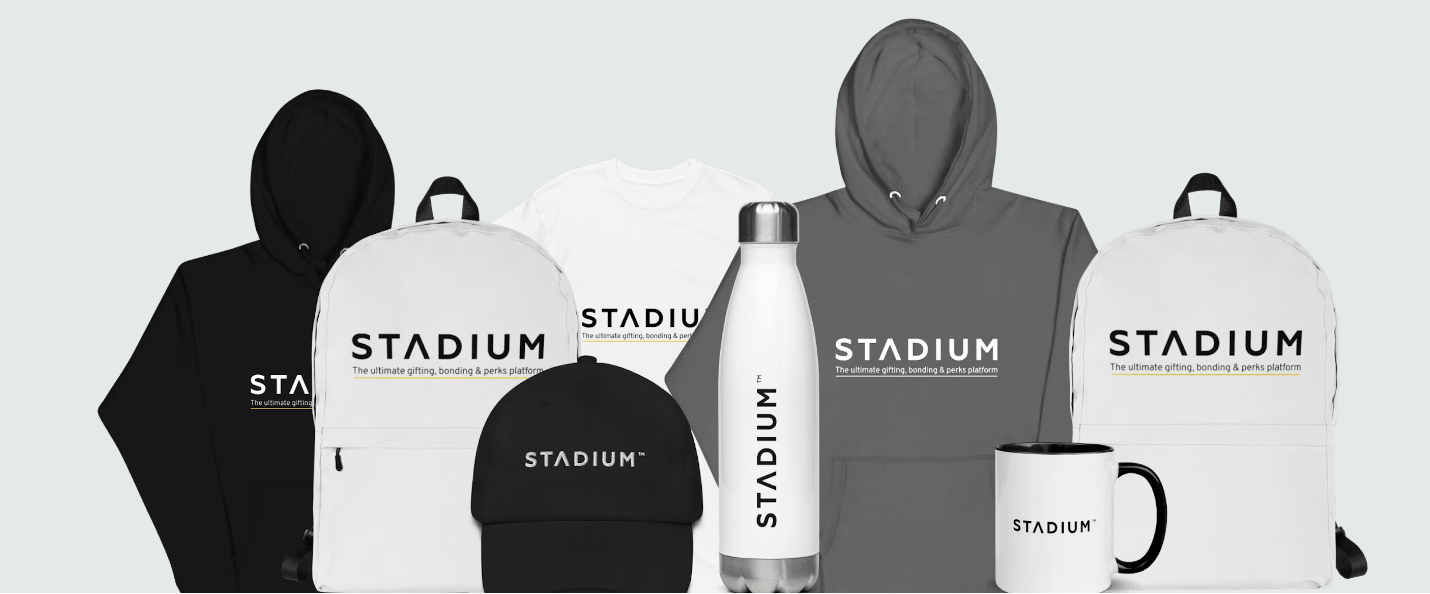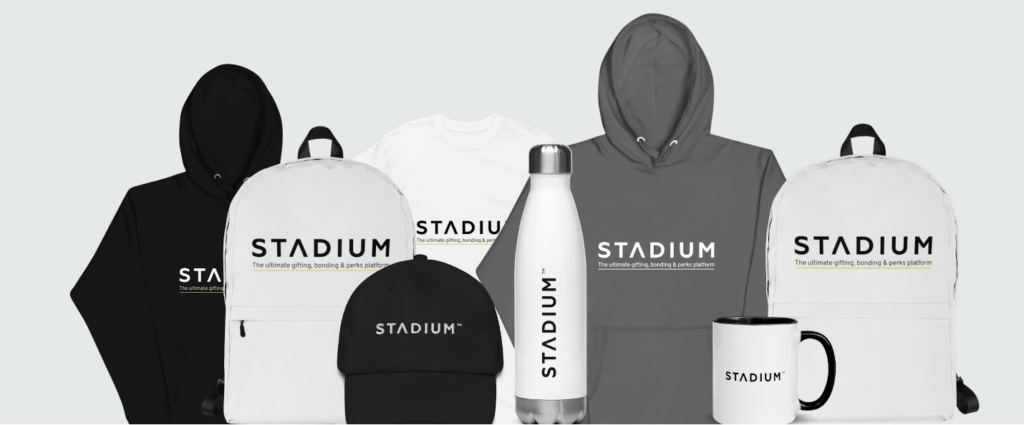 We were hesitant at first… What exactly are the best experience gifts? Is there a top 10 experience gifts list we can choose from? We knew that over 85% of customers remember the company that gave them branded swag, would they remember an experience?
Felisha said she'd have nothing to do with this project. The last thing she wants to do is start keeping track of another ongoing list of gifts and giveaway items.
We didn't let that bother us. We figured these would be gifts we could use, so there was no need to keep track with a spreadsheet, right?
So, we started doing our research. According to Wikipedia, experience gifts are experiences like skydiving, kayaking, or race car driving. These gifts invited people to experience something they probably wouldn't do all on their own. While a branded t-shirt or jacket would probably be a better way to get our name recognized by our prospective audience, we decided to give experience gifts a shot! How bad could it be?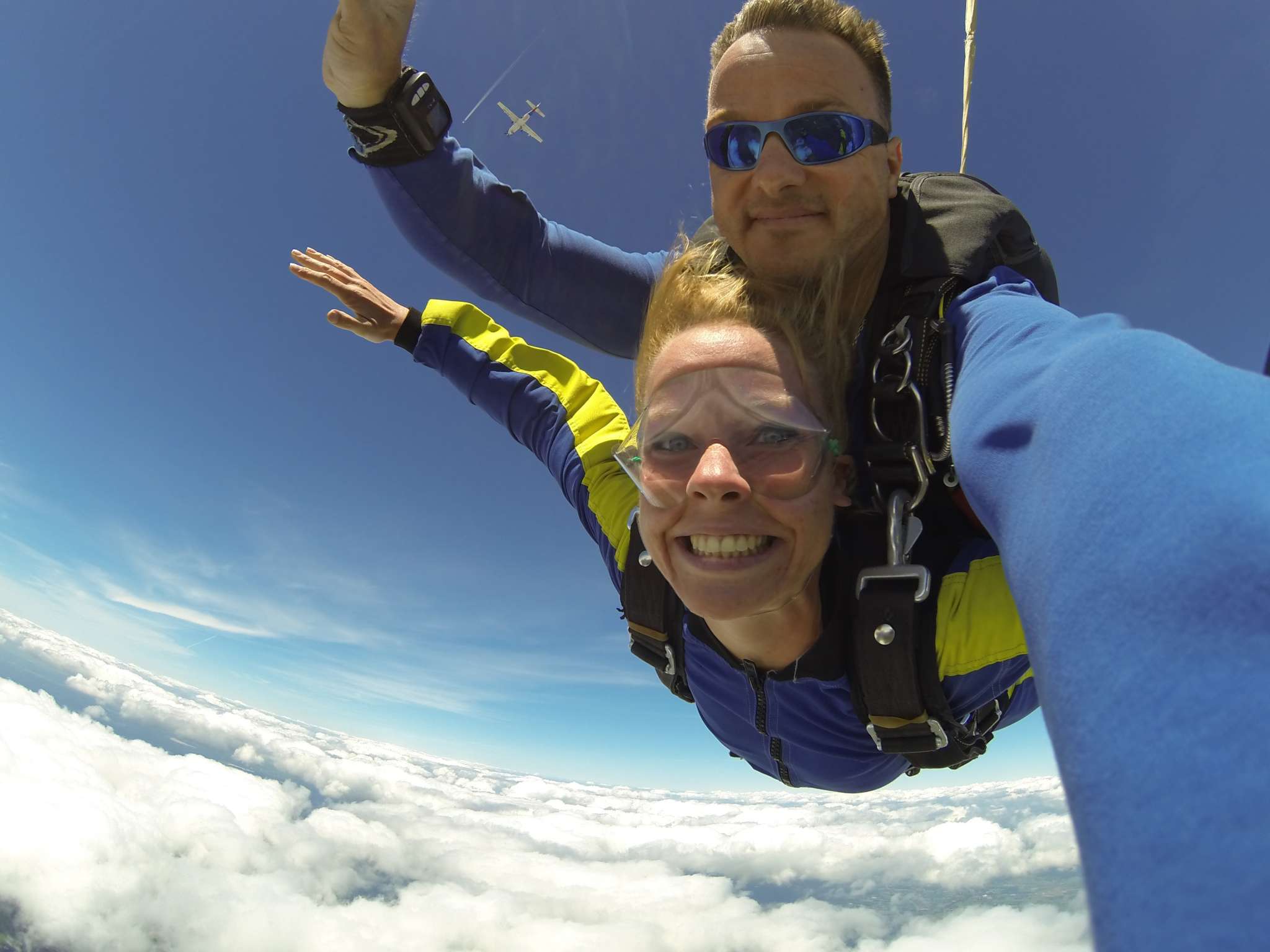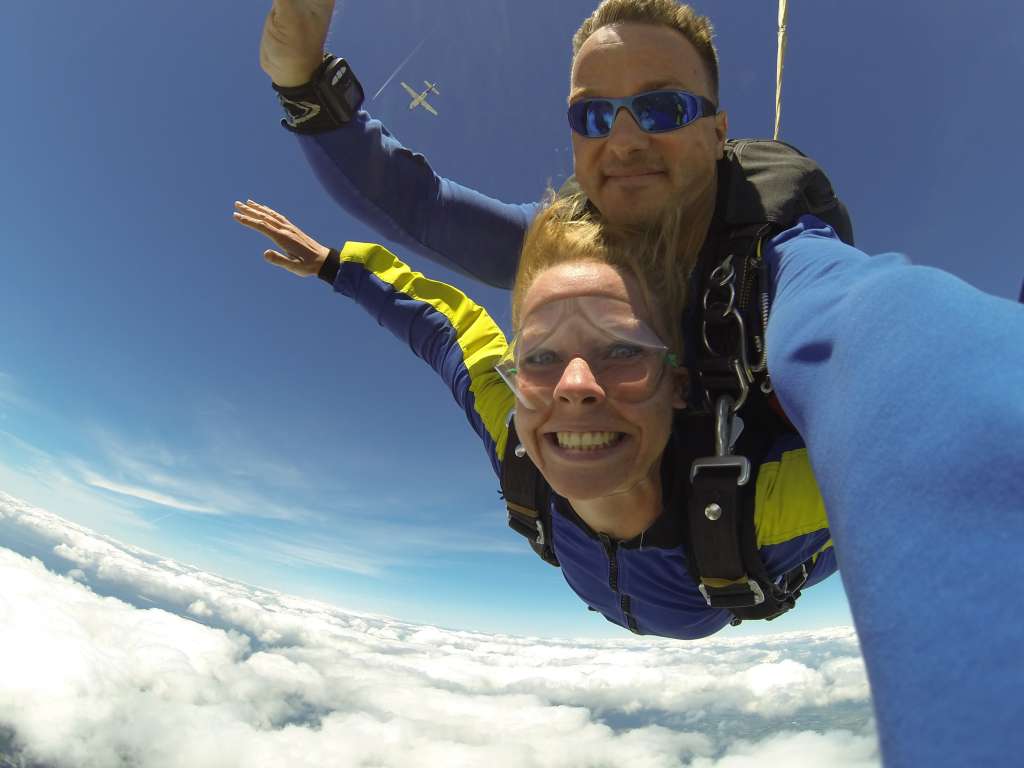 Corporate Experience Gifts
Felisha warned us that corporate experience gifts were not a good idea. How would we get a CEO or VP of Sales in a race car or take them on a skydiving journey? She was right. Not every one of our clients is an adrenaline junkie. But we were sure a few of our clients would love to skydive with us – so that wasn't out of the picture yet.
We started researching luxury experience gifts and unique experiences near me. Then we decided to create a tier system based on different gifts and personalities. We could offer wine tasting and vineyard tours to CEOs and skydiving to marketing managers – it was the perfect plan!
We also found that 62% of Americans enjoy getting experiences as gifts, so this could be a great marketing opportunity for us! "Local business surprises new customers with experience gifts!" We could see the headlines now.
It would be the perfect marketing push we needed to get new exposure for our business.
Experience Gifts For Clients
Our team started creating flyers, posts on social media, and sending emails to potential prospects. We told everyone in and outside our community that we had experience gifts for clients. The phone calls and emails started to flood in. People were booking demos and setting up calls with our sales team while Felisha sat near her spreadsheet, counting through the custom t-shirts that were left.
Our unique gift experiences for clients were all experience gifts near me. This meant our sales team could go with the clients to the experience. They'd go skydiving together as they talked about a potential partnership. They would race cars and discuss pricing while making lifelong memories with our clients.
Experience Gifts For Customers
Well, our experience with gifts for customers didn't quite go as planned. We booked many activity gifts for adults, but our sales team was never in the office. One day it was skydiving or an amusement park, then it was wine tasting or camping! The worst part? It wasn't working. We weren't signing any more new deals. New clients would just come for the fun experiences for adults near me and then move on to the next.
Experience Gifts For Men
You wouldn't believe how much of our budget we spent to keep our customers happy and entertained with experience gifts for men or women.
The experiences for men were always filled with adrenaline. Our sales team took helicopter rides with CEOs, scuba diving with the VPs, and even aerial combat! I will say, Felisha was wrong about that. They loved the adrenaline and never wanted to do anything boring.
The best experience gifts for him were shrinking our budget faster than we ever thought. We even had unusual birthday experiences for him planned for a special client that wanted us to take him out on his birthday. On second thought… He might have just used us.
We realized all of our experience gift ideas for him were not as practical as we thought.
Experience Gifts For Women
The experience gifts for her were pricey, too. While most women didn't want to go skydiving on a weekday, they did want the best gifts for women and nothing else. We took our female clients on wine tastings, expensive brunches, spa days, and pottery classes. While we didn't have to plan any birthday experiences for her, we did need a few experience gifts for moms and their kiddos. The best gifts for mom were local food tours, tennis lessons, and culinary classes.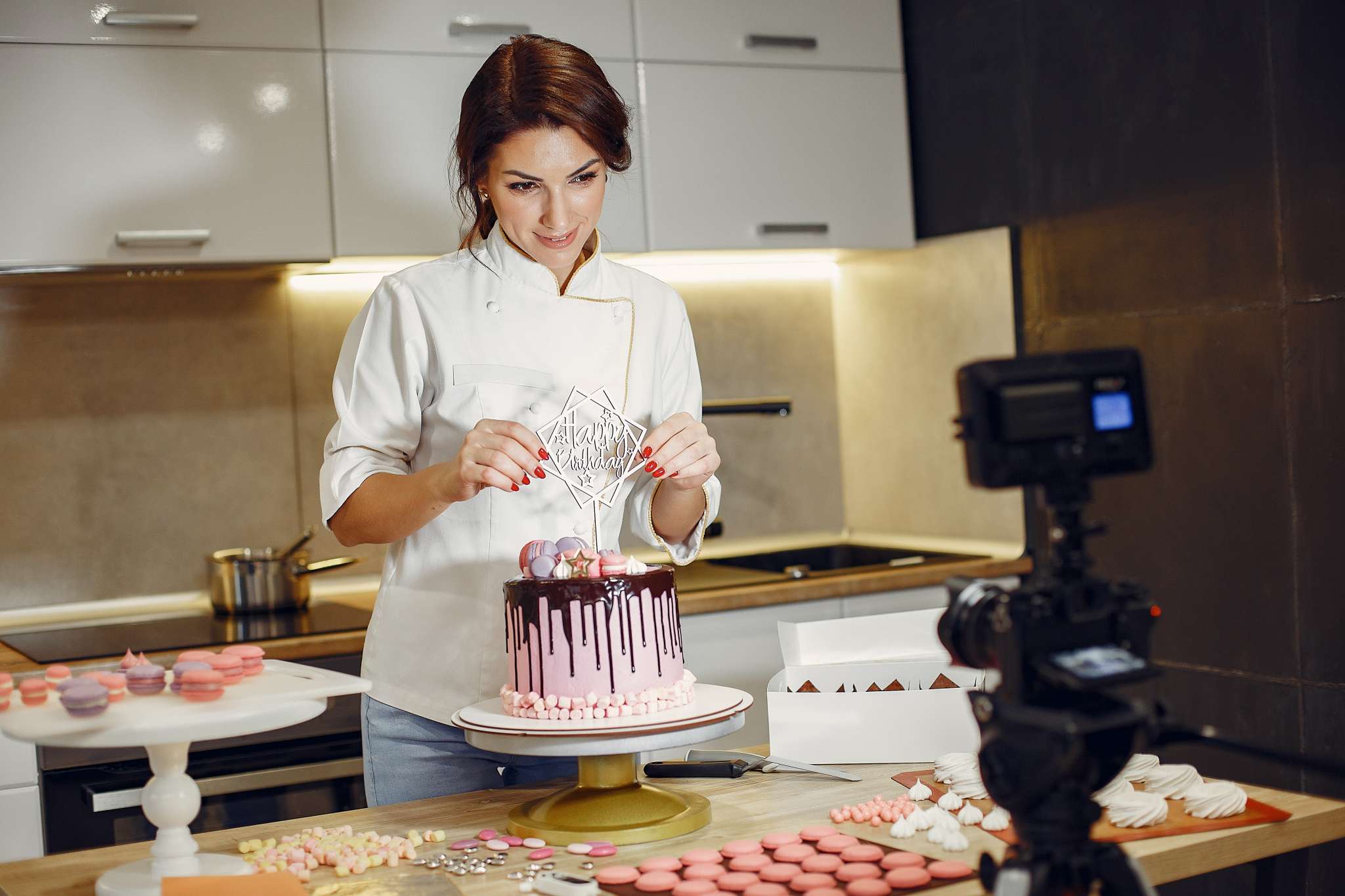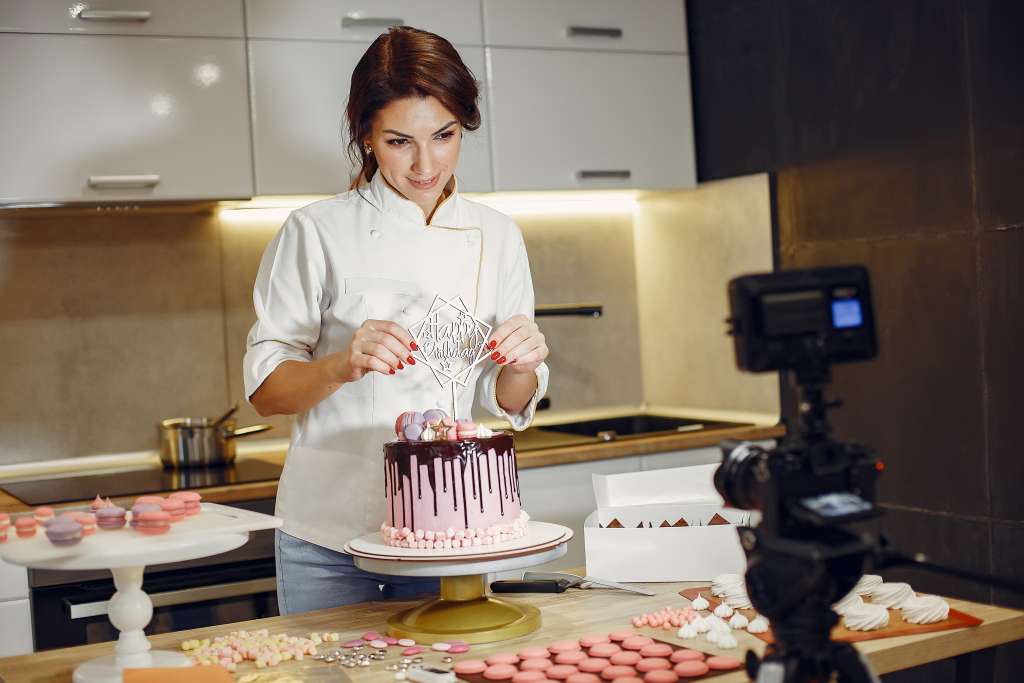 At the end of the day, none of it seemed to work. Our budget was depleted, and none of the prospects we gave experienced gifts to end up signing. It was a big waste for us, but thankfully, we still had our lockers filled with branded t-shirts and giveaways. So the sales team sat Felisha down and set the record straight.
They let her know that we needed access to our branded t-shirts, jackets, backpacks, and everything else. We wanted to start handing these items out at events and client meetings. We even came ready with proof that showed that promotional products are ranked the most effective type of advertising for every generation… That's exactly what we needed!
Felisha laughed and gave us a big smile. "All you had to do was ask."