What is Employee Appreciation?
Employee appreciation is the act of recognizing and rewarding an employee's hard work and contributions to the workplace. Appreciation for employees can be shown in either formal or informal acknowledgments. Some examples of informal employee appreciation could be a verbal acknowledgment of an employee's accomplishments or efforts. Formal employee appreciation could be a handwritten employee appreciation card or an employee appreciation gift, such as an appreciation gift basket.
Whether one intends to make new hires feel welcome or the intention is to encourage positive behavior; appreciating one's employees is certainly the way to go.
Appreciation instills confidence in the workplace. Not to mention pride in employees towards their work. It's a valuable lesson for organizations that wish to make their workspace more cohesive, collaborative, and creative. In a sense, showing support for ideal behavior through appreciation is certainly a good thing.
Ensuring that the tokens of appreciation an organization chooses actually make its employees feel valued can be an overwhelming process. But with the help of SwagMagic's carefully curated collection, any organization can easily send employee gifts that'll surely make their employees feel appreciated.
Is Employee Appreciation Really Required? How do you do it properly?
A healthy and productive workplace consists of employees who feel content with the way they are treated by their superiors and their colleagues. Gift ideas to appreciate employees need to be curated to the employees' interests and personalities. Why take so much burden, you ask. Isn't a timely raise more than enough?
The short and not-so-sweet answer is No. It's not enough. Employee appreciation is worth it since it emphasizes the importance of their particular set of skills to the organization. Little things can definitely go a very long way when it comes to appreciation!
Frequent employee appreciation is required so that they don't become demotivated. When one goes on working ceaselessly without anyone taking a moment to appreciate their achievement, mental fatigue is sure to set in. So, it's important to celebrate these occasions with gusto and gaiety.
Also read: Everything About Employee Gifts Tax
Occasions Where Employee Appreciation is Required
Be it their first big presentation or their cracking through an especially convoluted piece of data, these are great times to show employee appreciation. Here are a few other milestones to consider:
● Professional accomplishments like receiving their first promotion or acquiring a valuable client are big milestones in every employee's life.
● Personal accomplishments are also just as valuable. For example milestones like getting married or becoming parents.
Employee engagement ideas, when well thought out and ceremoniously executed, are a great way to boost performance and strengthen company morale.
Benefits of Employee Appreciation
For the establishment of an exceptional workplace culture, regular employee recognition is crucial, as illustrated in the following points.
● It ensures that those who have dedicated their lives to the purpose of advancing your organization's stature feel duly noticed and acknowledged. You will notice an exponential increase in company loyalty.
● It also greatly increases employee retention as a happy employee is less likely to seek professional fulfillment elsewhere. Also, you save money you would've otherwise spent on employee turnover.
● Recognizing and acknowledging contributions greatly benefits employee mental health. It prevents them from feeling like just another brick in the wall on their way to burning out.
It's quite natural and easily intuitive that happy employees lead to happy clients, isn't it? For they possess the vigor and drive they wouldn't have had, if your organization had not appropriately noticed and appreciated them!
Employee appreciation thus justifies its purpose appropriately. In addition, it pays for itself a thousand times over in the form of increased productivity and a healthy work environment.
Unique Employee Appreciation Ideas
Learning how to adequately appreciate those who dedicate a large part of their lives to the betterment of your organization is crucial to your success.
But, here's what separates a great work culture from a mediocre one. A great company makes sure to include innovative ideas that are tailored to suit the desires and interests of its valued workers. In order to ensure that the employee appreciation gift ideas you eventually decide to go with are truly innovative and exciting, you absolutely must take a look at SwagMagic's various gifting features! Also, take a look at the list of 16 cool, inexpensive and unique employee appreciation ideas we have curated for you below.
Curated Package
This is a perfect gift when you want to give all your employees something special, especially on days like Employee Appreciation Day or for end-of-year holiday gifting. You can choose relevant, yet useful items like snacks, branded swag, and desk knick knacks to create the perfect curated gift box.
With the help of SwagMagic's curated Swag Kits, you can choose all your items and leave the picking, packing, and shipping to us. If your employees work remotely, these packages can prove to be even more beneficial as they strengthen the sense of belonging that binds the company fabric.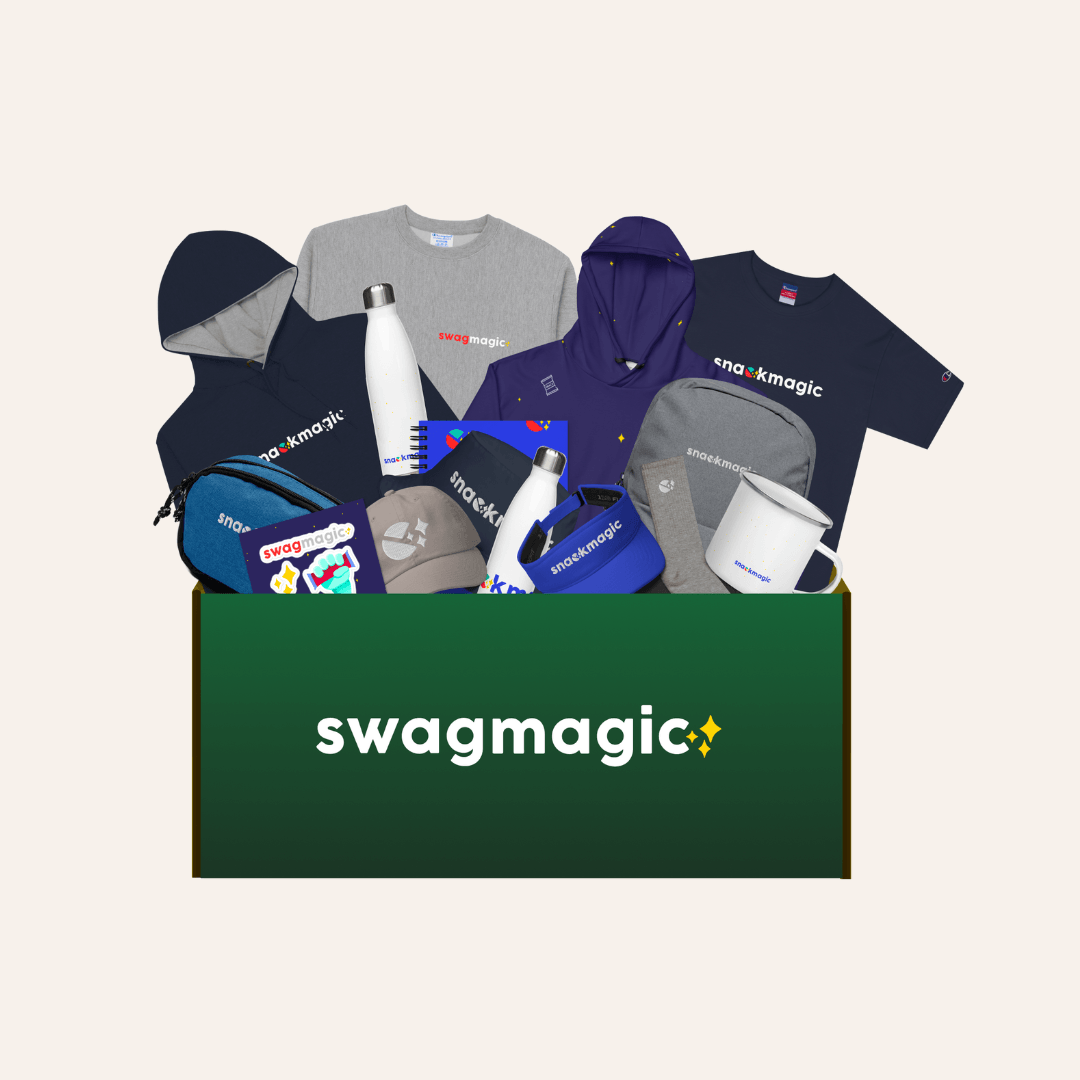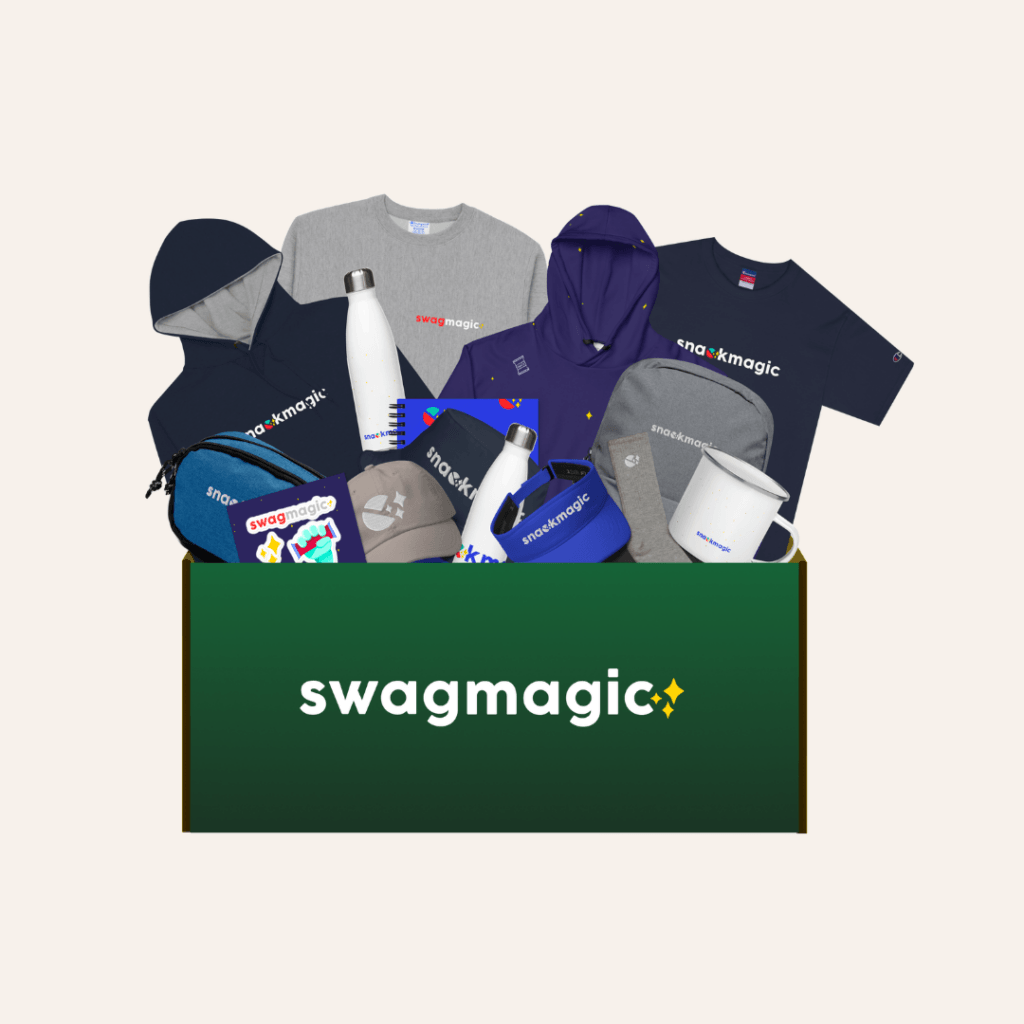 Upgrade their Tech Setup
What could be more useful and cool than a new and swanky tech upgrade to spice up their work desk? It could be a new light-up mouse with a laser pointer or noise-canceling headphones. Gifting tech gear is certainly one of the most useful ways to ensure that your employees feel productive and cared for.
With the help of SwagMagic's Bulk Swag gifting options, an employer may acquire tech gear that will help the entirety of the workforce improve productivity in style.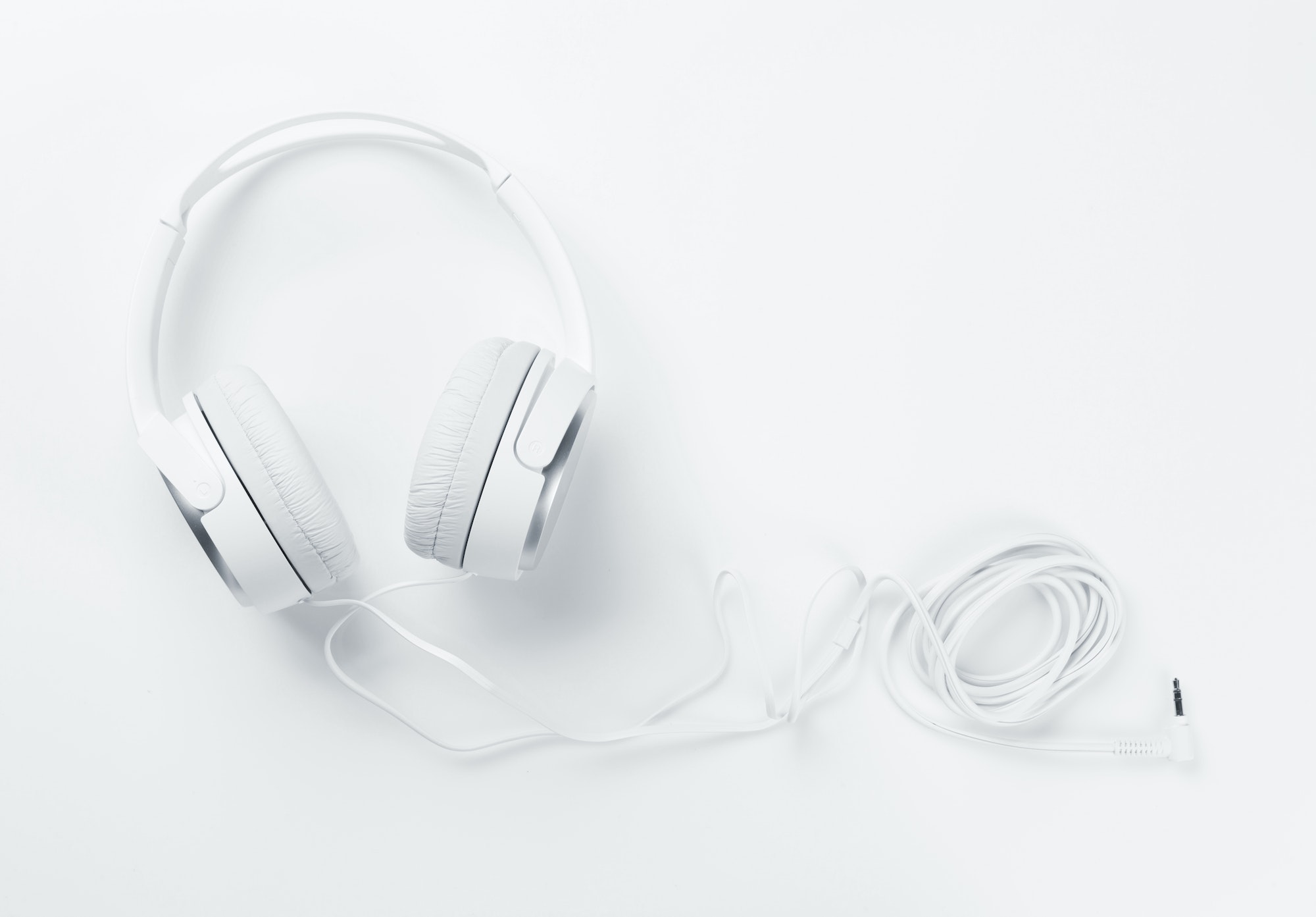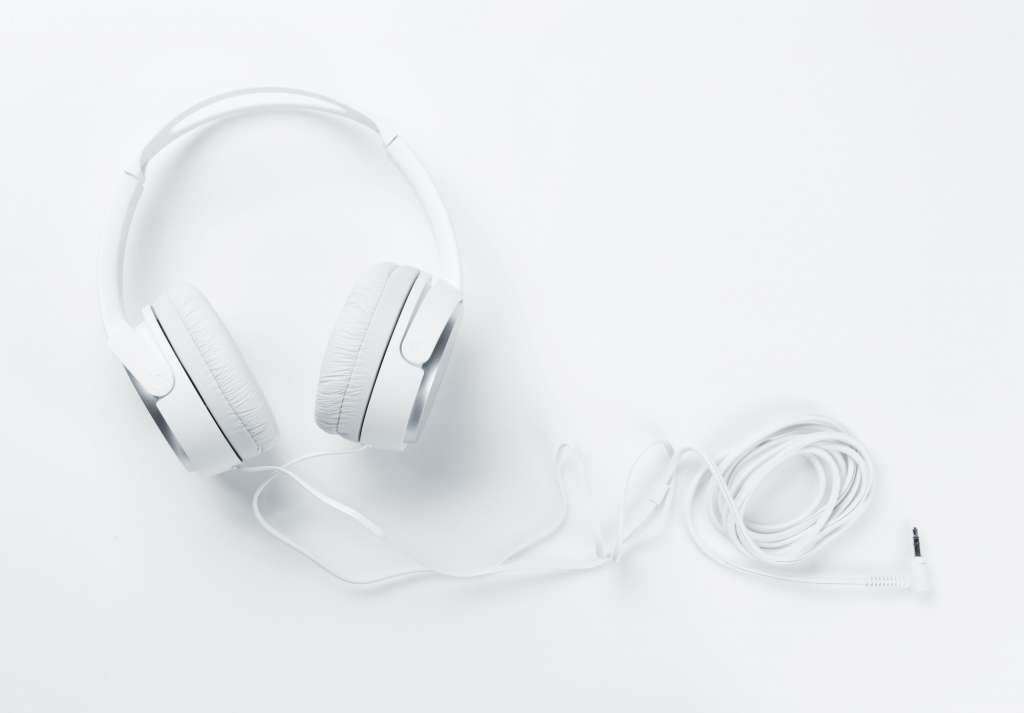 Social Media Shout-outs
A social media shoutout can certainly be an innovative way of acknowledging the consistent efforts of your valuable employees.
It could simply be posting a picture of them shaking hands with their newest client on Instagram or it could be congratulating them for a job well done on Facebook. We guarantee you, your employees are going to take massive pride in them. Among all employee appreciation gifts, social media appreciation is certain to be their absolute favorite.
Thank You Notes
The beauty of this appreciation technique lies in its simplicity. You might even consider this token of appreciation to be somewhat archaic. But trust us, this long-lasting tradition is certainly one of the most heartfelt ways of expressing to someone just how irreplaceable they are.
When it comes to employee appreciation ideas, there is a reason thank you notes have stood the test of time. Hence, it would definitely be worth the effort to invest some time into exploring this one.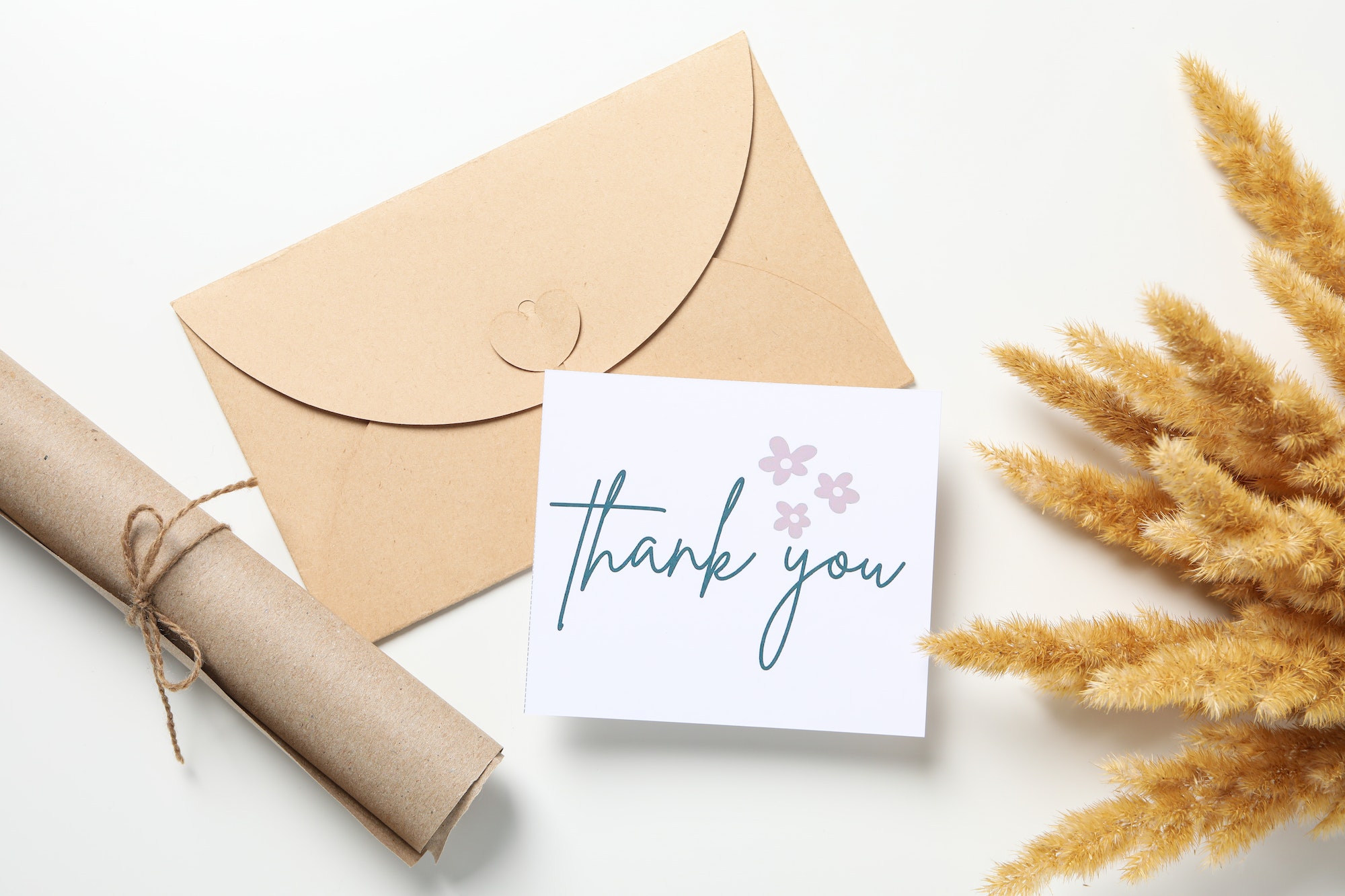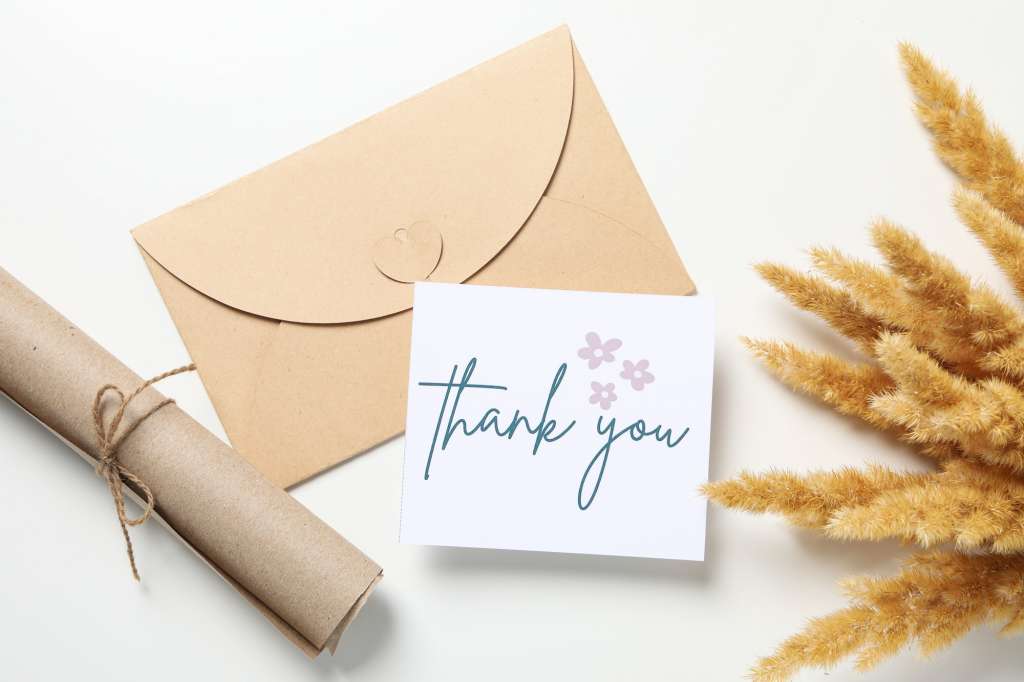 Desk Knick-Knacks
For nearly all office-goers or even those who work from home, their desk space is as sacred as their bedroom. One's work desk is where the magic happens – it's a space that is private, theirs alone.
It allows employees to shut out the noise and enter a mental zone that best helps them focus. Having reiterated the importance of work desk rituals, it would certainly be incredibly smart for you to invest in customized knick-knacks from SwagMagic. You could go for bobbleheads, pen stands, or even decorative paperweights for your employees.
Reward Employee Fitness
A fit workplace is a productive workplace. Office environments with healthier employees see lesser absenteeism, higher work efficiency, and overall livelier workspaces. Therefore, it makes sense for you to reward and create incentives for fitter employees. This can help motivate others to follow suit, and make your workspace healthier.
You can set a certain fitness goal for the week, or for the month. For example, walking 10,000 steps a day can be a suitable starting point. The successful employees could provide proof through step counters in mobile applications or smart watches. The ones who fulfill the task could be provided with free gym subscriptions, fitness mementos, cash incentives, or just plain bragging rights!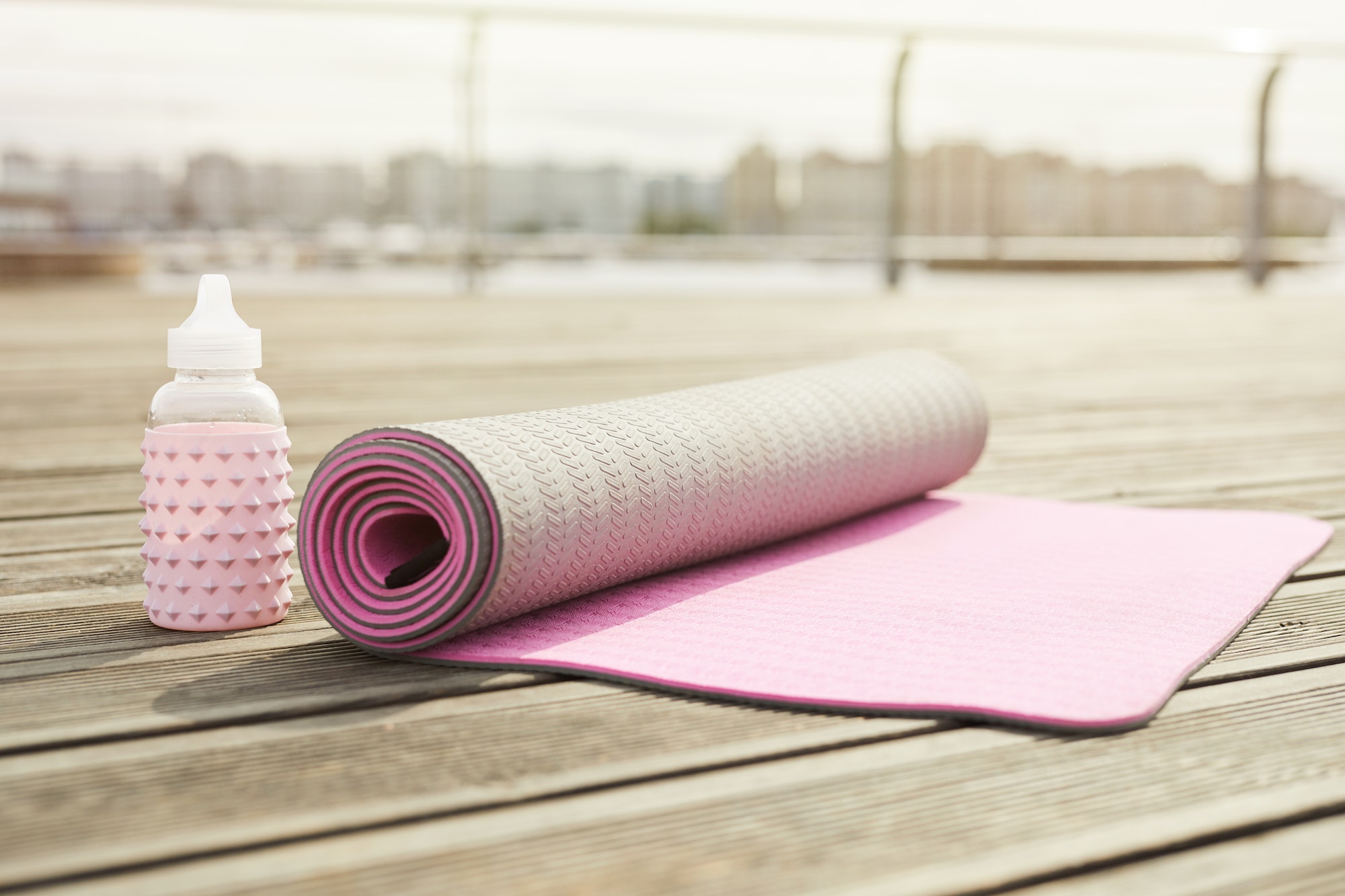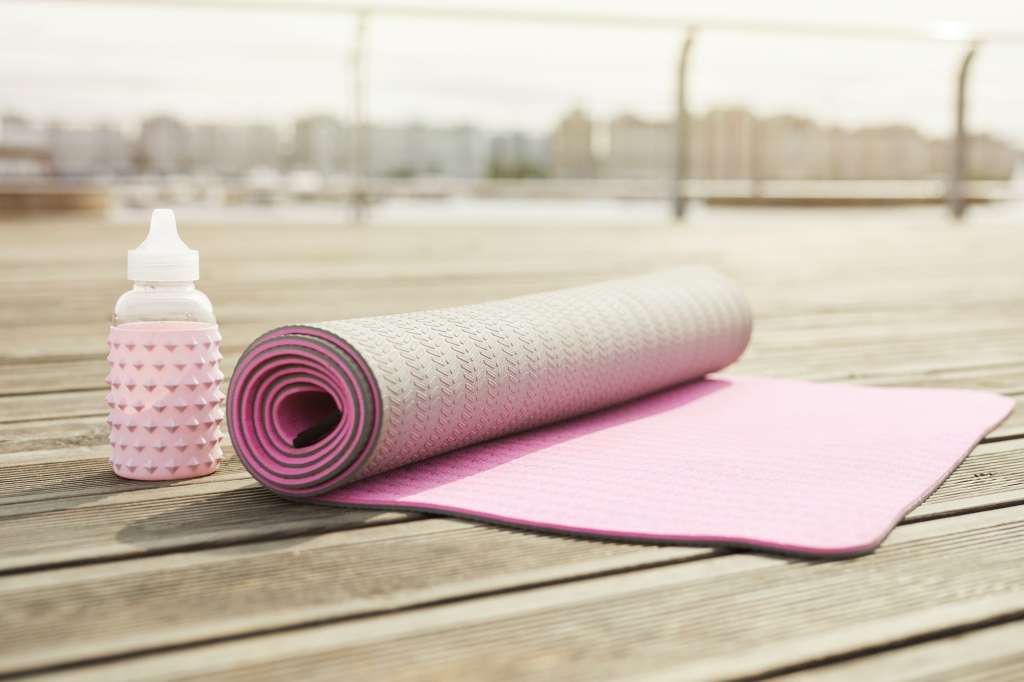 Company Meet-up
Community building and trust formation go hand in hand. When you choose to facilitate both by taking employees on a trip, it is certain to be one awesome yet productive trip! Be it adventurous activities like rappelling and bungee jumping or reflective exercises like gratitude circles or group activities, the manner in which a team is able to connect on a trip is absolutely unparalleled.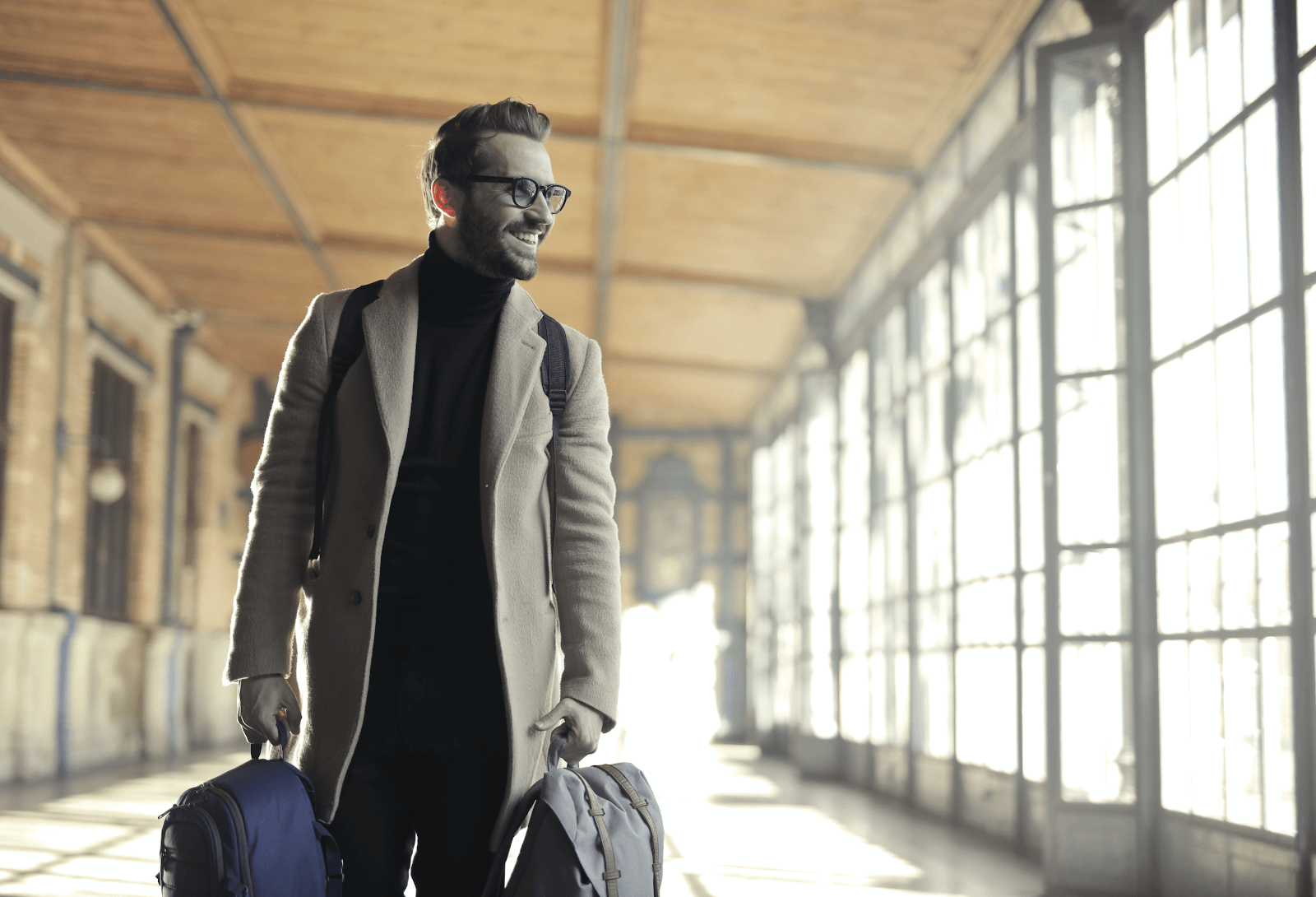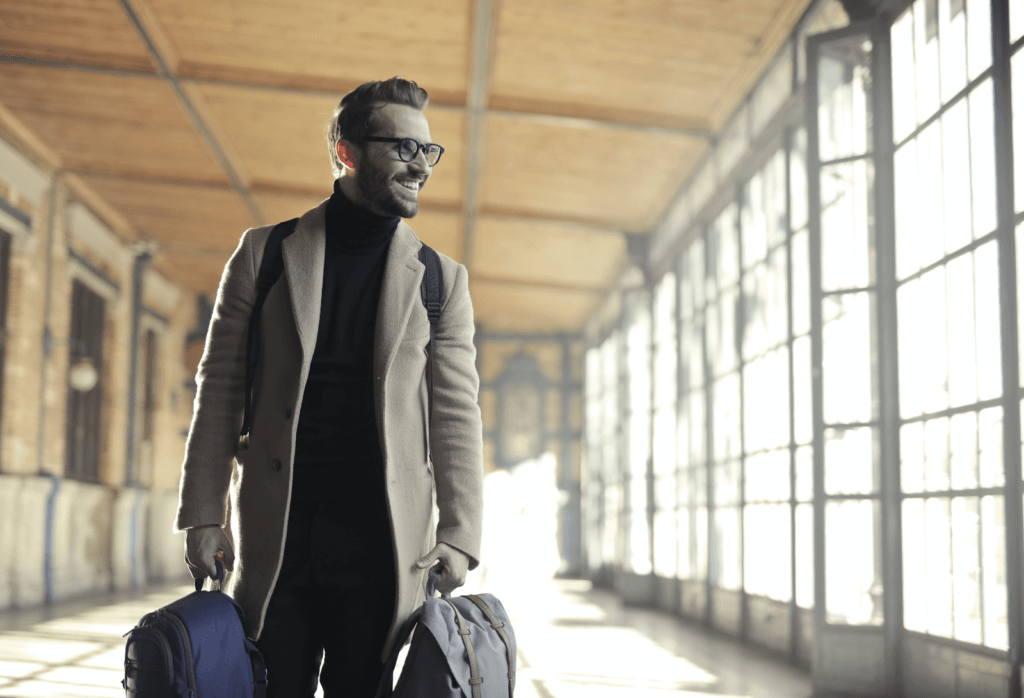 Treating employees to an all-expenses paid trip is certain to both boost their morale and foster trust. Organizing office trips is thus one of the most foolproof and time-tested employee appreciation day ideas.
SwagMagic Stipend
When it comes to new employee appreciation ideas, it's sometimes best to allow the employees themselves to decide how they would like to be celebrated. One of the most appropriate employee appreciation ideas is to provide your employees with a redeemable link to your branded swag store.
This is an idea worth considering because it lets them choose from your wide selection of branded merchandise, each one with more swag and even more magic than the next.
SwagMagic also saves you from having to brainstorm the most ingenious gift ideas to appreciate employees. Thus, let the professionals at SwagMagic do the job of delivering your tokens of appreciation to your valued employees.
Catered Lunch
The way to everyone's (not just a man's) heart is definitely through their stomach! This is why a surprise catered lunch is the perfect way to let your employees know just how much the organization appreciates them. We think employee appreciation ideas are best received when the employee can pick their own gift. This one is perfect for remote workers since you can surprise them with a build-your-own snack stash from SnackMagic or a delectable restaurant dish from Superior Dishes.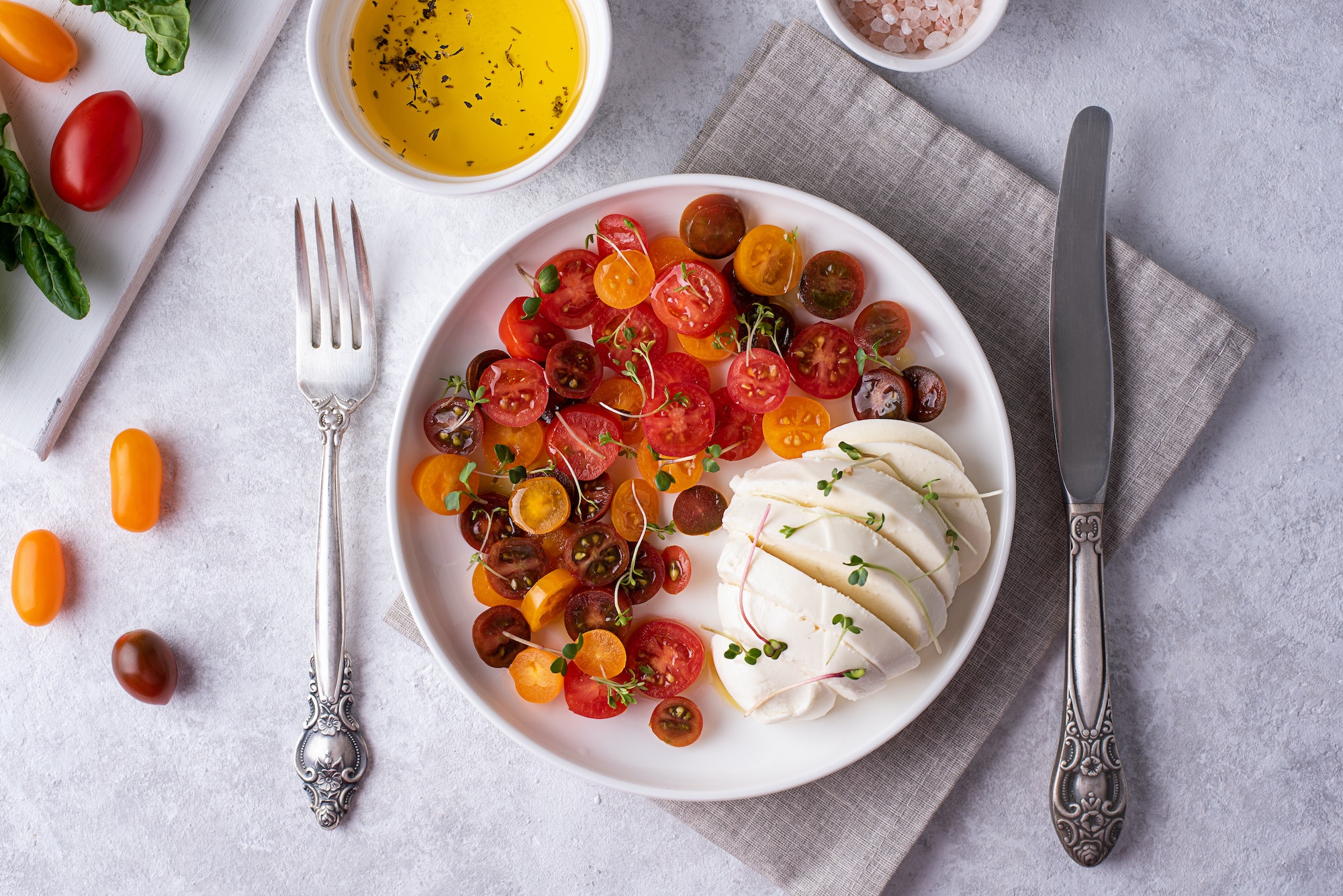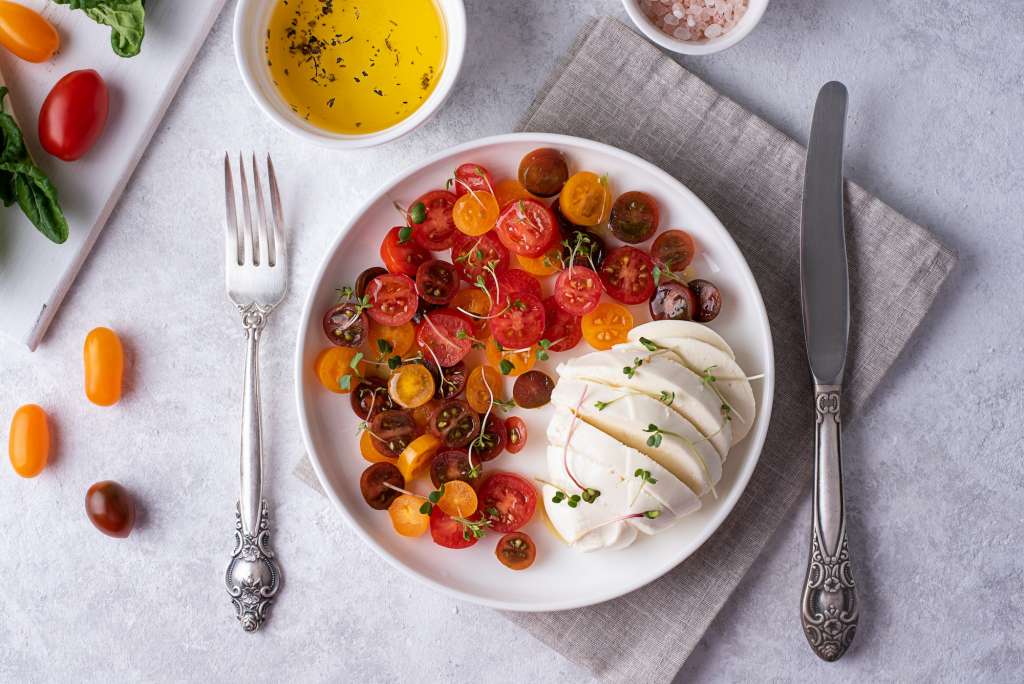 Office Coffee Machine Upgrade
To the surprise of absolutely no one, an office's coffee machine is certainly its favorite child. If you don't believe us, take a good look around you the next time the coffee machine stops working.
Be it getting through the late hours or prepping for an early morning meeting, your coffee machine has your employees' backs at all points of time. As compared to other employee appreciation ideas, a coffee machine upgrade doesn't sound like much but believe us on this one.
Replacing the very beloved, very old coffee machine with a new one, with all the contraptions will be refreshing. Ordering a new one for making your employees' favorite caramel macchiato is easily one of the best gift ideas to appreciate employees. A new coffee machine is definitely the gift that keeps on giving.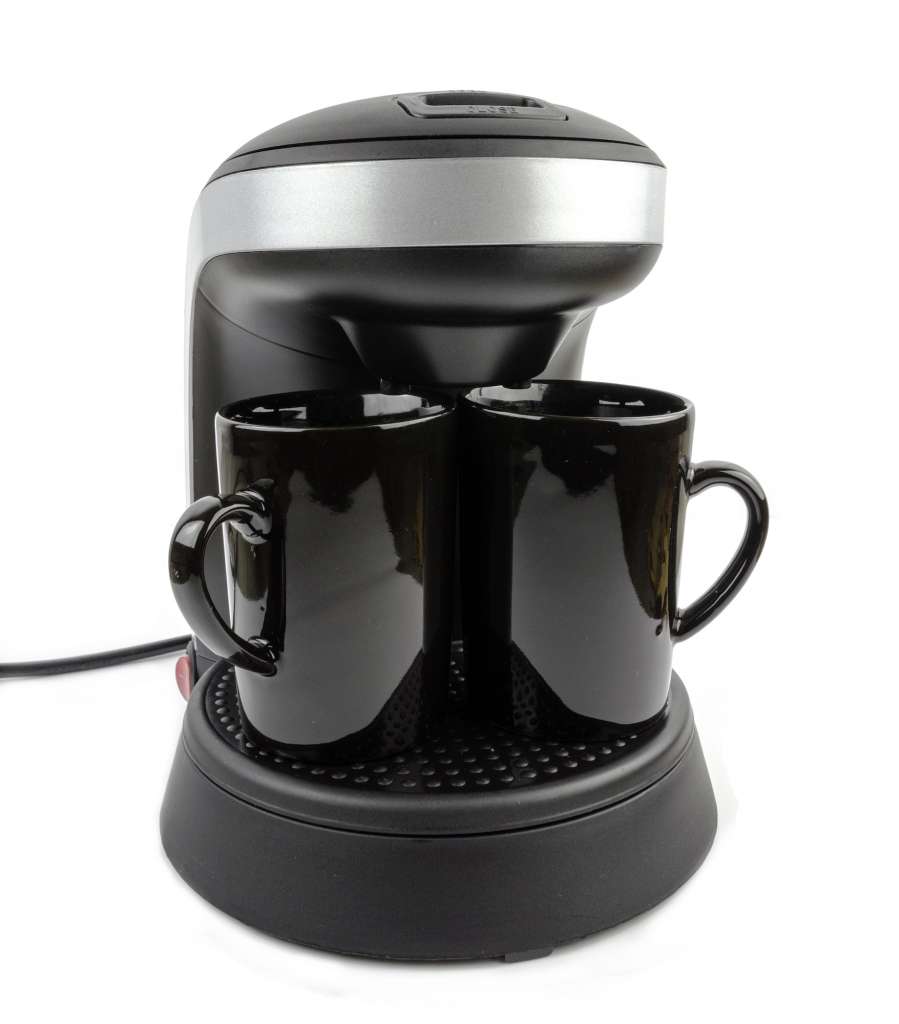 Mental Health Support
The pandemic emphasized the fact that the corporate world's understanding of mental health and wellness was rudimentary at best and negligent at worst. Workplace environments can often become incredibly high-pressure and demanding.
Hence, mental health check-ups are imperative to ensure your employees' wellness. Arranging tie-ups with mental health professionals is a cost-effective option. It will ensure that the employees have access to free-of-cost support. Also, including mental healthcare providers in your employees' insurance is unquestionably one of the best employee appreciation gift ideas.
Anonymous Appreciative Messages
Messages of support are undeniably some of the most meaningful ways to express gratitude. They mean even more when they come to you at the most unexpected of times.
You could set up a slack channel where employees can leave shout-outs and appreciative messages to each other. Furthermore, you could take 5 minutes in your next all-hands meeting just for appreciating the hard work and helpfulness of your team. Ask your team if there is anyone they want to thank for that week – the sentiment of being recognized for a job well done is always a nice feeling.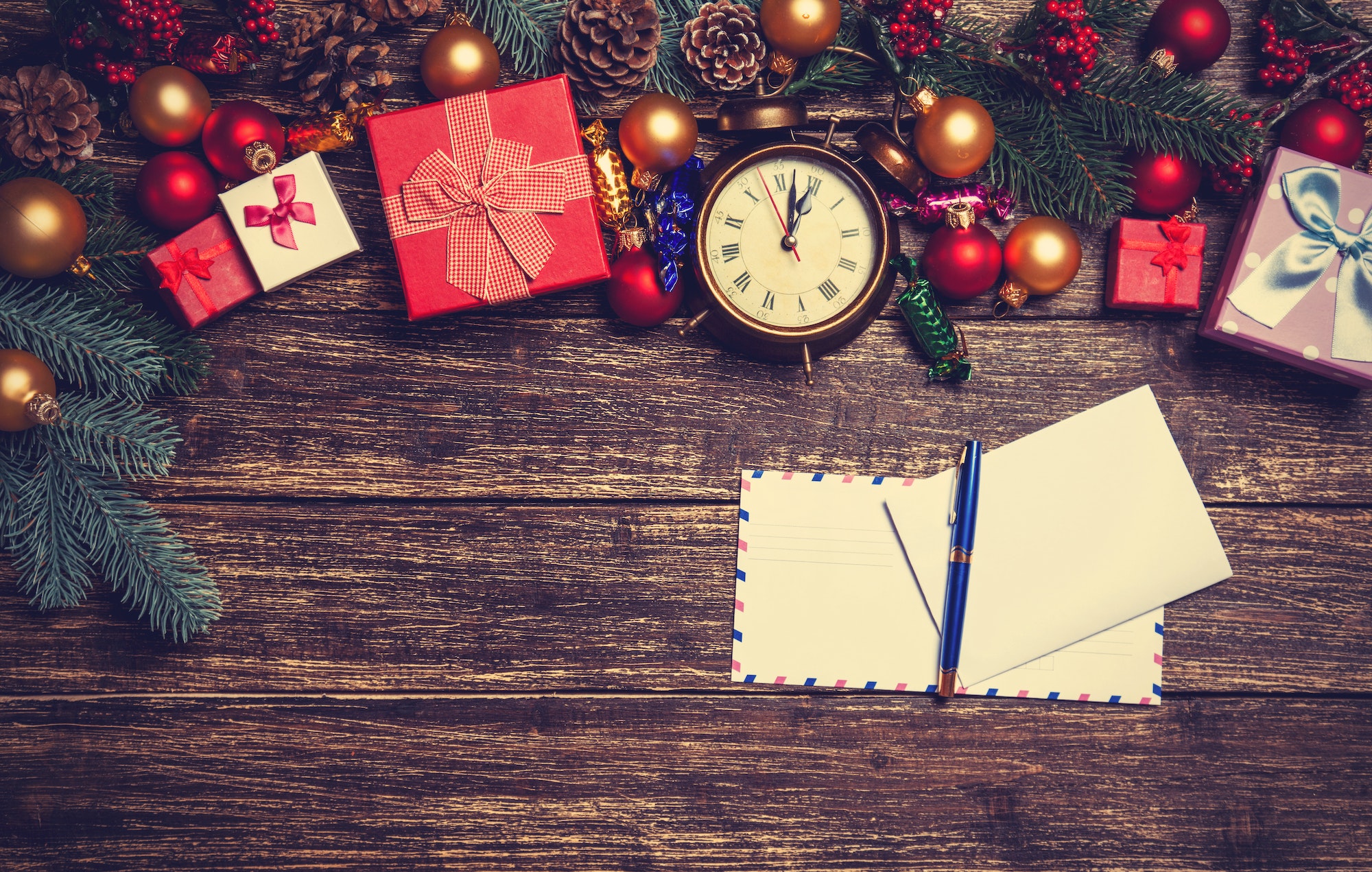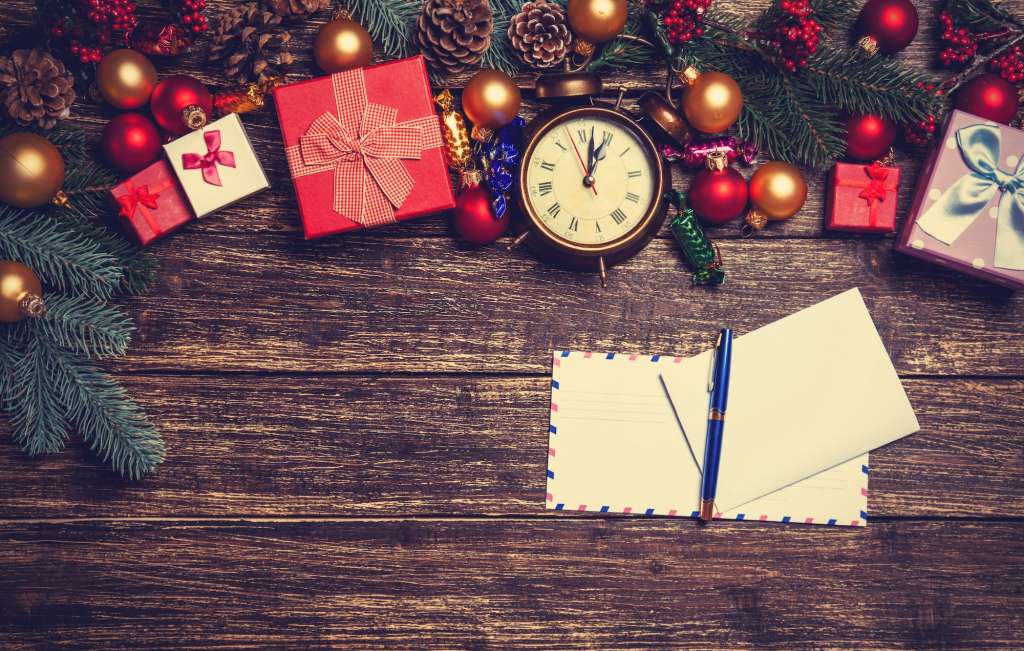 Employee Benefit Lottery
Rather than simply awarding benefits, it would add some spice if the benefits were based on a lottery. First, you need to make a list of possible employee benefits in the form of internally redeemable coupons. These could be anything from gift vouchers, and cash incentives to swag kits. Some other meaningful coupon ideas could be extra vacation days or the latest smartwatch in the market.
Once this is done, all these coupons could be put in a lottery pot. Every time an employee achieves a milestone, or when he/she goes the extra mile in his/her work, they could be considered eligible to pick a coupon from this pot. The randomness of the benefit imparts a sense of curiosity, even for those not selected for the lottery.
New Team T-Shirts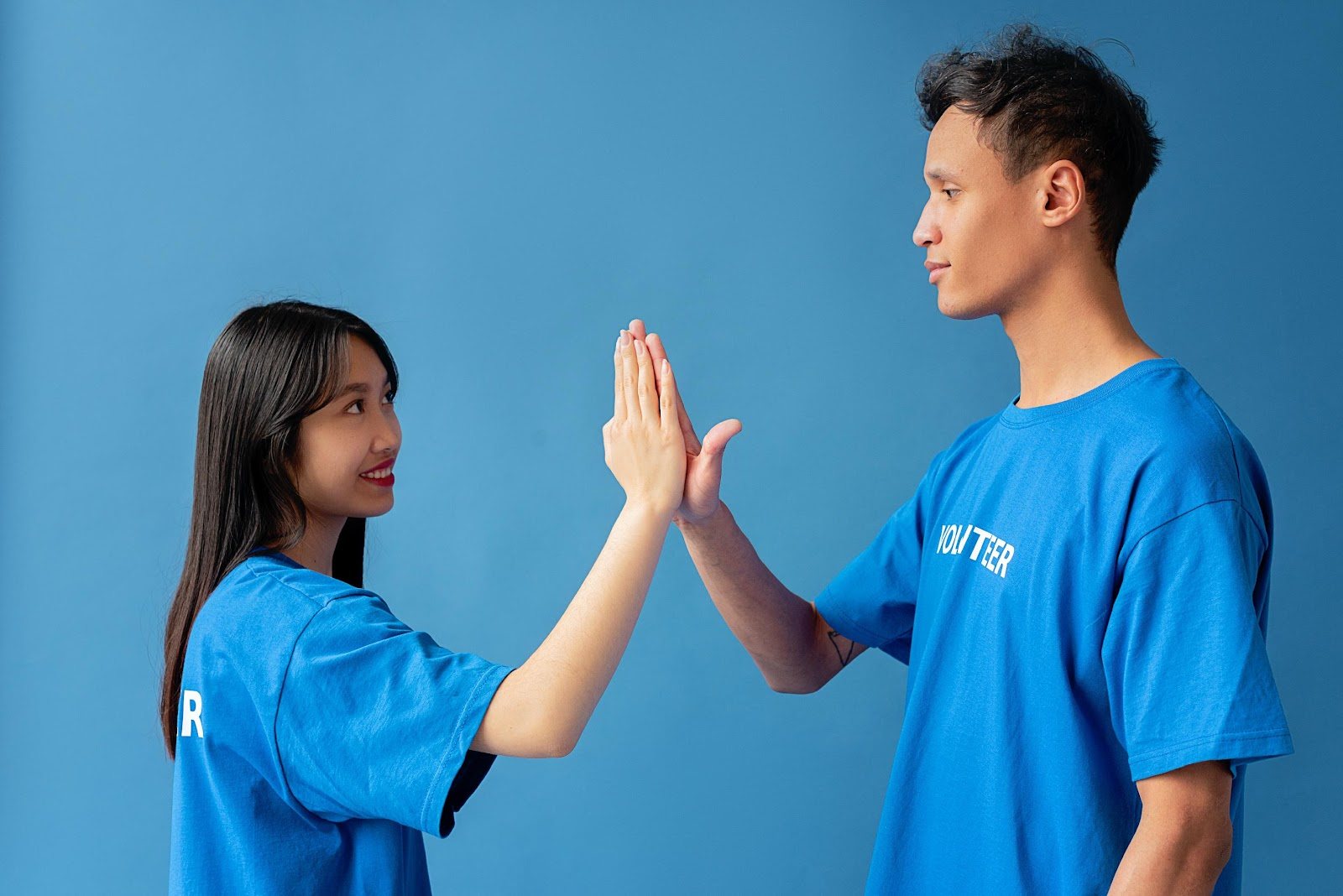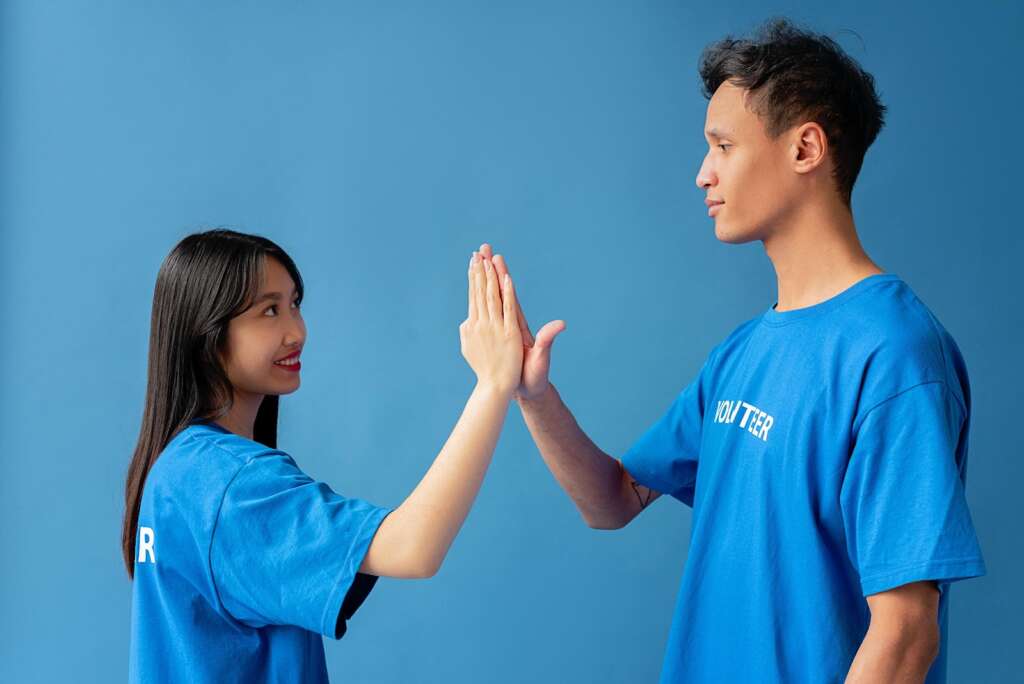 When looking for ideas for employee appreciation, what could be better than creating a sense of cohesiveness in your organization by gifting them a branded t-shirt? This is an easy win because everyone loves getting a t-shirt, the best part is they can choose their own size.
Snack Restocks
A light-hearted snack during high-pressure moments in the office can go a long way. Gift ideas to appreciate employees must always include snacks that take into account the employees' dietary preferences and restrictions. This particular process becomes incredibly streamlined with SwagMagic's additional feature which allows one to add snacks to curated gift boxes.
Of all the employee appreciation ideas, this is certainly one that is going to earn the employer the most brownie points (no pun intended).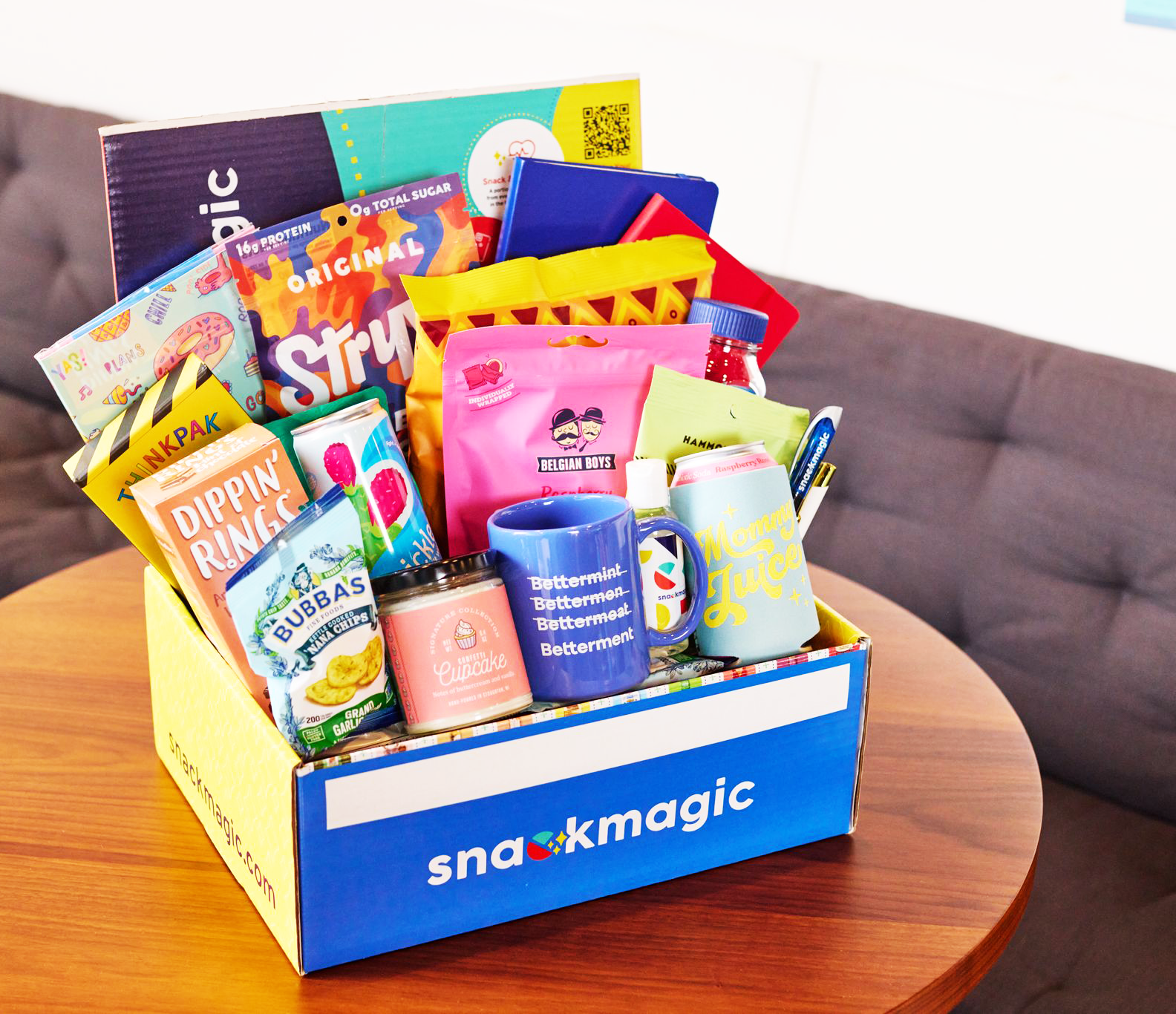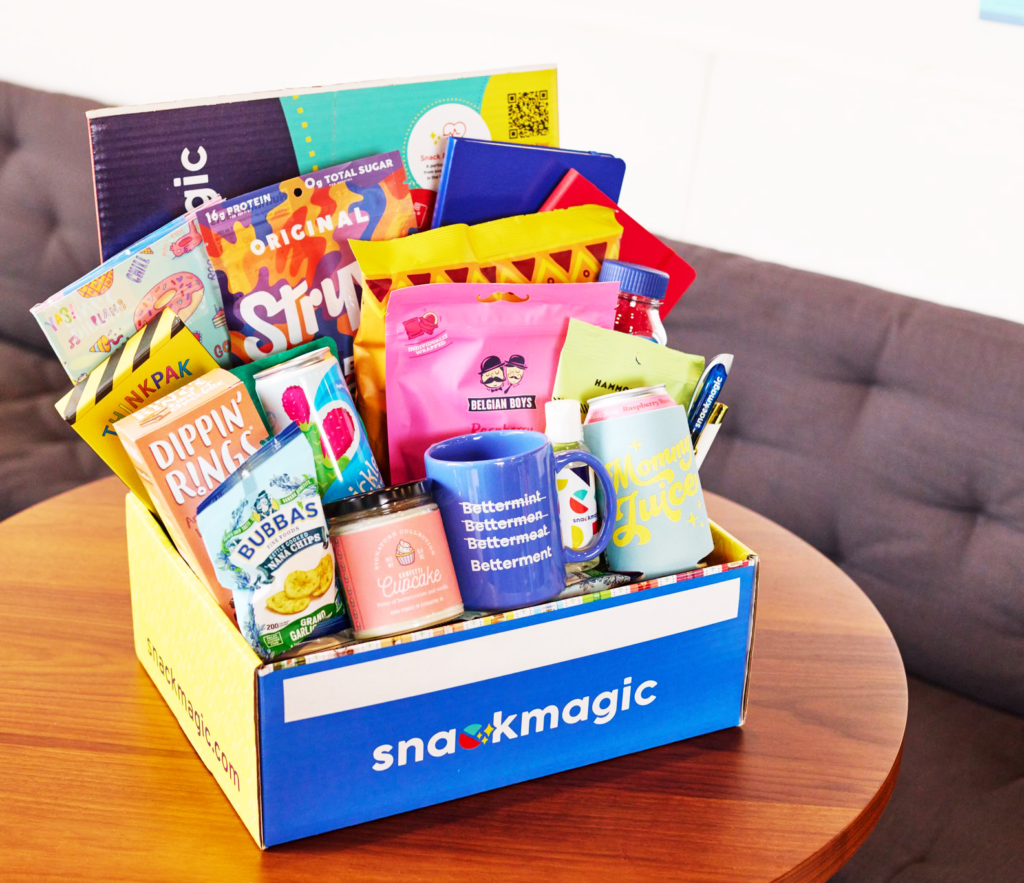 Acknowledging Feedback
The best possible employee appreciation idea is to create an environment that fosters transparency and open communication.
It's imperative for the fruitful functioning of any organization that everybody there gets a voice. That all major and minor stakeholders in the company have the opportunity to express their views, beliefs, and opinions regarding the way it's operating. Gift ideas to appreciate employees must always be supplemented with a concerted effort to make the workplace a democratic space.
Employee appreciation gift ideas find their culmination here. Few things could be more fulfilling than having your efforts validated and appreciated by those you work for.
Swag and Gifts Curated by SwagMagic: The Best Idea to Appreciate and Recognize Employees
SwagMagic understands your vision for your organization and wishes to aid you on your way to achieving it. We at SwagMagic, with our rich selection of goodies and various exciting offers, urge you to request a demo with us so we can walk you through building your own branded swag store, sending curated swag kits, and buying bulk swag.
Happy employees are the cornerstone of the most successful, and high-performing companies, and we are here to help you join their ranks. So, visit the SwagMagic website today and start your journey to becoming the world's most well-liked employer!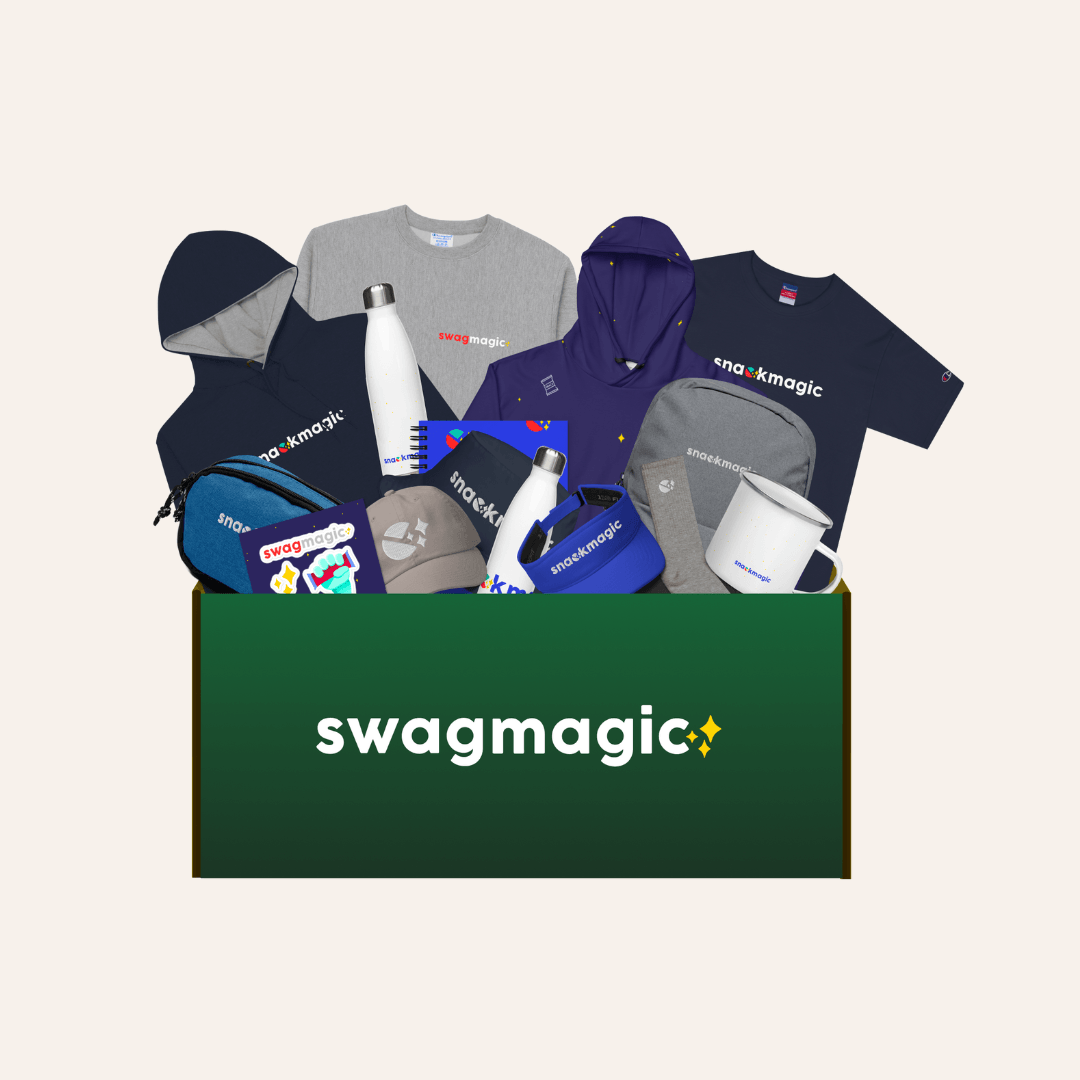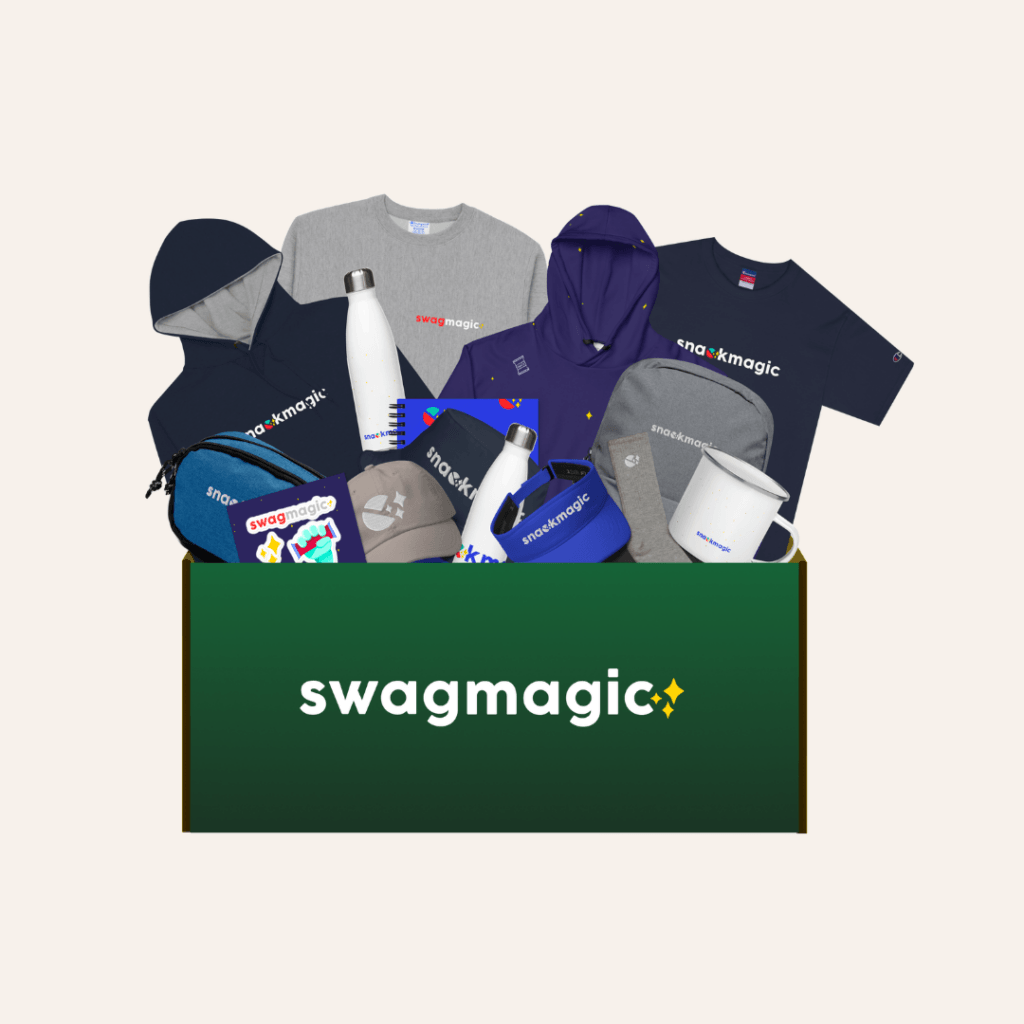 Employee Appreciation Ideas for Large Companies: Recognizing Excellence at Scale
In large companies, the dynamics of employee appreciation can be different from those of smaller organizations. With a bigger staff, it might seem challenging to maintain a personal touch, but with careful planning and strategic thinking, big corporations can make every employee feel valued and appreciated. Here are some scalable employee appreciation ideas tailored for large companies:
Centralized Recognition Platform
Implement a digital platform where employees can give and receive recognition. This can include peer-to-peer shoutouts, badges for specific achievements, or manager acknowledgments. Platforms like these can be integrated with other rewards or points systems.
Annual Awards Ceremony
Organize a grand annual event celebrating employee achievements. Categories can include 'Employee of the Year', 'Team of the Year', 'Innovative Idea', and more. Ensure the event is memorable with entertainment, speakers, and notable rewards.
Departmental Celebrations
In large companies, it's beneficial to allow individual departments or teams to have their own appreciation events or incentives. This allows leaders at various levels to recognize their direct reports in more personal ways.
Milestone Gifts and Swag
Celebrate major milestones like 5, 10, 15 years of service with special gifts or bonuses. Consider creating a catalog from which employees can choose their gifts, allowing for personal preference.
Dedicated Appreciation Days
Designate specific days of the year as appreciation days for different roles – like "Tech Team Day" or "Customer Service Appreciation Day". On these days, offer special treats, workshops, or other tailored experiences for those departments.
Learning and Development Funds
Allocate an annual budget for each employee to pursue courses, workshops, or certifications. This not only shows appreciation but also invests in the growth of the individual.
Rotation and Shadowing Programs
Allow employees to rotate or shadow roles in different departments. It's a way of appreciating their curiosity and ambition while giving them a broader understanding of the company.
Corporate Discounts and Partnerships
Large companies often have the leverage to negotiate corporate deals or discounts with other businesses. This can range from gym memberships to theme park tickets or exclusive deals on electronics and other goods.
Feedback Kiosks
Set up feedback kiosks or booths around the office, allowing employees to leave suggestions, feedback, or ideas. Regularly review and implement feasible suggestions, giving credit to the employees who provided them.
Large-scale Team Building Retreats
Organize annual or bi-annual retreats where teams can bond outside of the office environment. This can be as grand as a weekend getaway or a one-day offsite event with team-building activities.
Health and Wellness Fairs
Host annual health and wellness fairs, bringing in professionals for health check-ups, massages, mental health workshops, and more.
Childcare and Eldercare Support
For many employees, balancing work with family commitments is challenging. Offer support in the form of on-site childcare facilities or partnerships with local eldercare providers.
Employee Resource Groups (ERGs)
Support the formation of ERGs based on shared characteristics or experiences, such as gender, race, or interests. These groups can offer networking opportunities, mentorship, and community involvement, and show that the company values diversity and inclusion.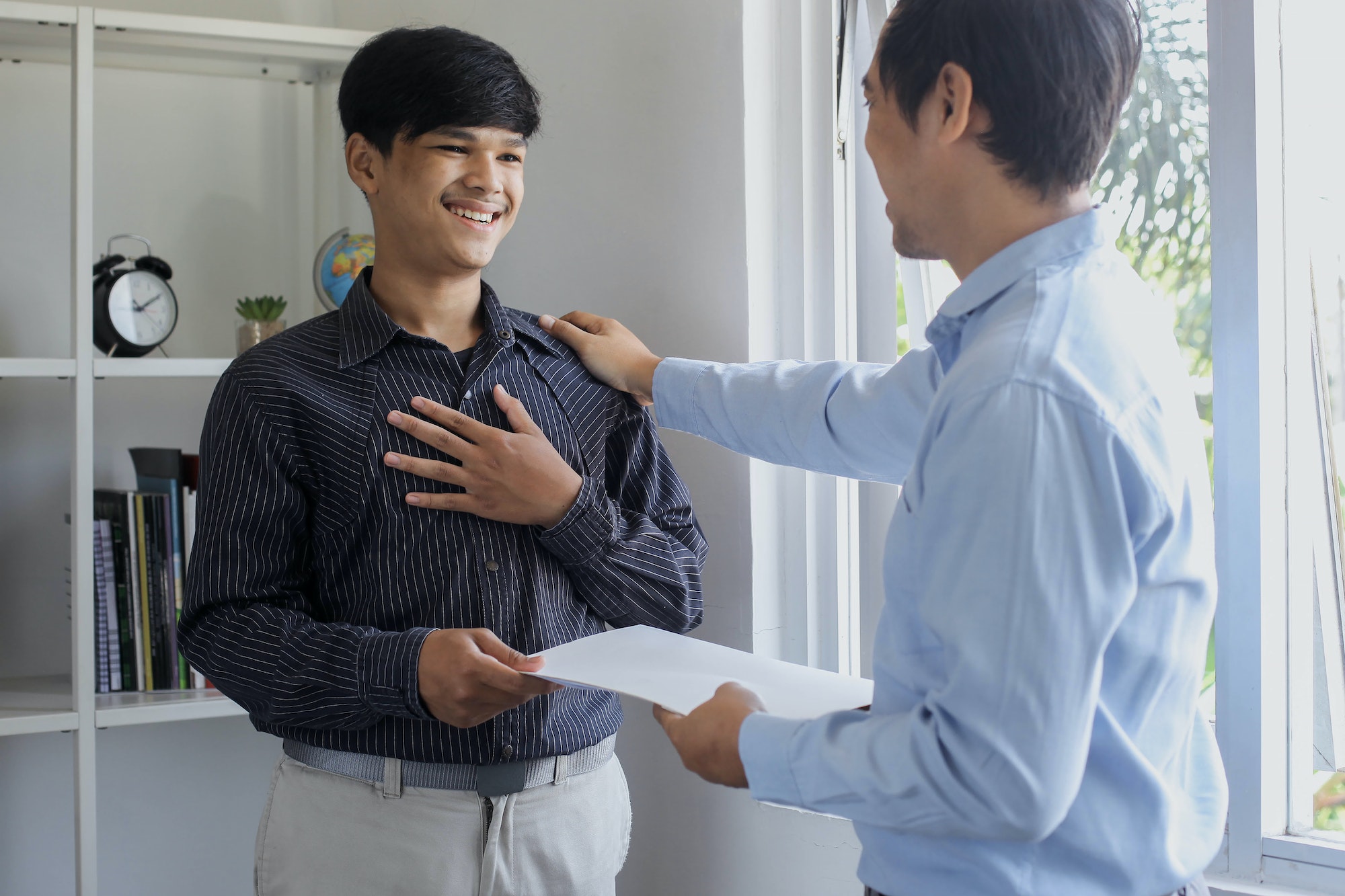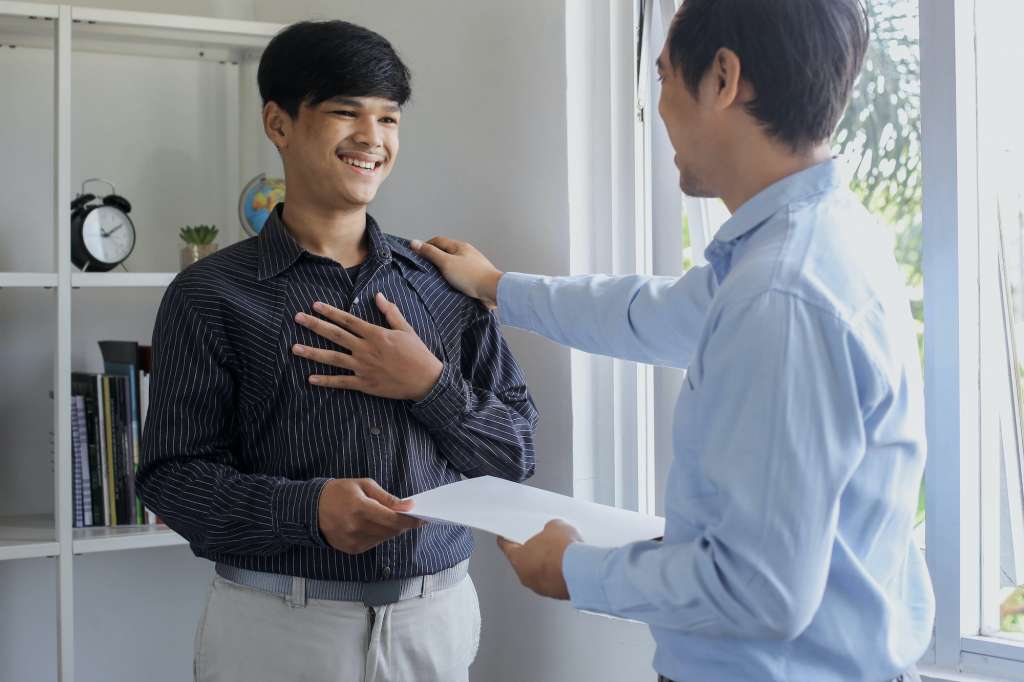 Employee Appreciation Ideas – Things to Do:
Creating a culture of appreciation not only boosts morale but also helps in building a cohesive, productive, and loyal team. Here are some activities and games that can be integrated into your employee appreciation initiatives:
Employee Appreciation Activities:
Workshop Days
Hold specialized workshops where employees can learn something new – from professional skills like advanced Excel techniques to fun skills like pottery or painting.
Lunch and Learn Sessions
Organize sessions where employees can enjoy a meal while hearing from a guest speaker or a senior executive about a specific topic of interest.
Wellness Days
Host a day focused on health and well-being. This could include yoga sessions, massages, meditation classes, or healthy cooking demonstrations.
Outdoor Team Adventures
Plan a day out for hiking, canoeing, or even a nature walk. The great outdoors can be refreshing and offer a welcome break from the usual office setting.
Volunteer Opportunities
Organize group volunteer activities, such as community clean-ups, visits to elderly homes, or working in a local food bank. This not only fosters team spirit but also contributes positively to the community.
Cultural Celebrations
Celebrate diverse cultural events, holidays, and traditions that are representative of your workforce. This creates an inclusive environment and educates everyone about different cultures.
Skill Sharing Sessions
Allow employees to teach a short class on a skill they possess, be it photography, a new language, or digital marketing.
Employee Appreciation Games:
Office Trivia
Conduct a trivia game about the company's history, the employees, or general fun facts. This not only entertains but also educates employees about the company and their colleagues.
Escape Room Challenges
Team up employees and put them through an escape room challenge. It's fun, requires collaboration, and improves problem-solving skills.
Board Game Hour
Allocate an hour every month for employees to relax and play classic board games. This casual setting can foster new friendships and connections.
Scavenger Hunt
Organize a scavenger hunt within the office or even outdoors. You can make it themed, like finding items that represent company values or products.
Karaoke Session
Bring in a karaoke machine and let employees showcase their singing talents. It's a fun way to unwind and discover hidden talents.
DIY Craft Challenge
Provide employees with basic craft supplies and challenge them to create something within a time frame. This sparks creativity and offers a fun break from the usual routine.
Sports Day
Organize a mini sports day or a tournament, with activities like sack races, table tennis matches, or even a simple tug of war.
Guess Who?
Have employees submit fun or unusual facts about themselves. Then, hold a game session where everyone tries to guess which fact corresponds to which employee.
Pictionary or Charades
These classic games never fail to entertain. They can be played in teams and can even be made company-specific by using industry-related terms or company jargon.
Two Truths and a Lie
A fun icebreaker where employees say three statements about themselves: two truths and one lie. The rest of the team then tries to guess which statement is the lie.
Appreciation is best felt when it's expressed in diverse and engaging ways. By mixing both activities and games, companies can provide varied experiences that cater to different preferences, ensuring everyone feels valued and appreciated.
Frequently Asked Questions:
Why show employee appreciation?
Employee appreciation has so many amazing benefits. Employee appreciation helps increase morale, engagement, productivity, retention, and overall employee happiness. It's important that employers show recognition and appreciation to employees regularly so that they know that their hard work hasn't gone unnoticed. 
Why employee appreciation is important?
Employee appreciation is so important because it's a reminder to your hardworking employees that their loyalty and dedication haven't gone unnoticed. No one wants to feel like their efforts go unnoticed or unrecognized, which is why it's important that employers remind their employees on a regular basis that everything they do is so appreciated.
What are employee appreciation activities? 
A great and engaging employee appreciation idea to show your employees that they're valuable is fun employee appreciation activities. Employee appreciation activities ideas can include team-building games, such as problem-solving games, icebreaker games, employee scavenger hunts, or trust-building games. Employee appreciation games can also be fun activities such as trivia. Other employee appreciation activities that employers can host are employee lunches or dinners. Employee appreciation parties are another great option!