Corporate merchandise plays a vital role in boosting brand visibility, attracting customers, and fostering employee loyalty. As businesses strive to stand out in a competitive market, investing in creative and impactful corporate merchandise has become increasingly important. In the words of renowned author Maya Angelou, "You can't use up creativity. The more you use, the more you have." Let's explore the world of corporate merchandise ideas and discover how they can elevate your brand.
Creative Corporate Merchandise Ideas for Employees
Custom Apparel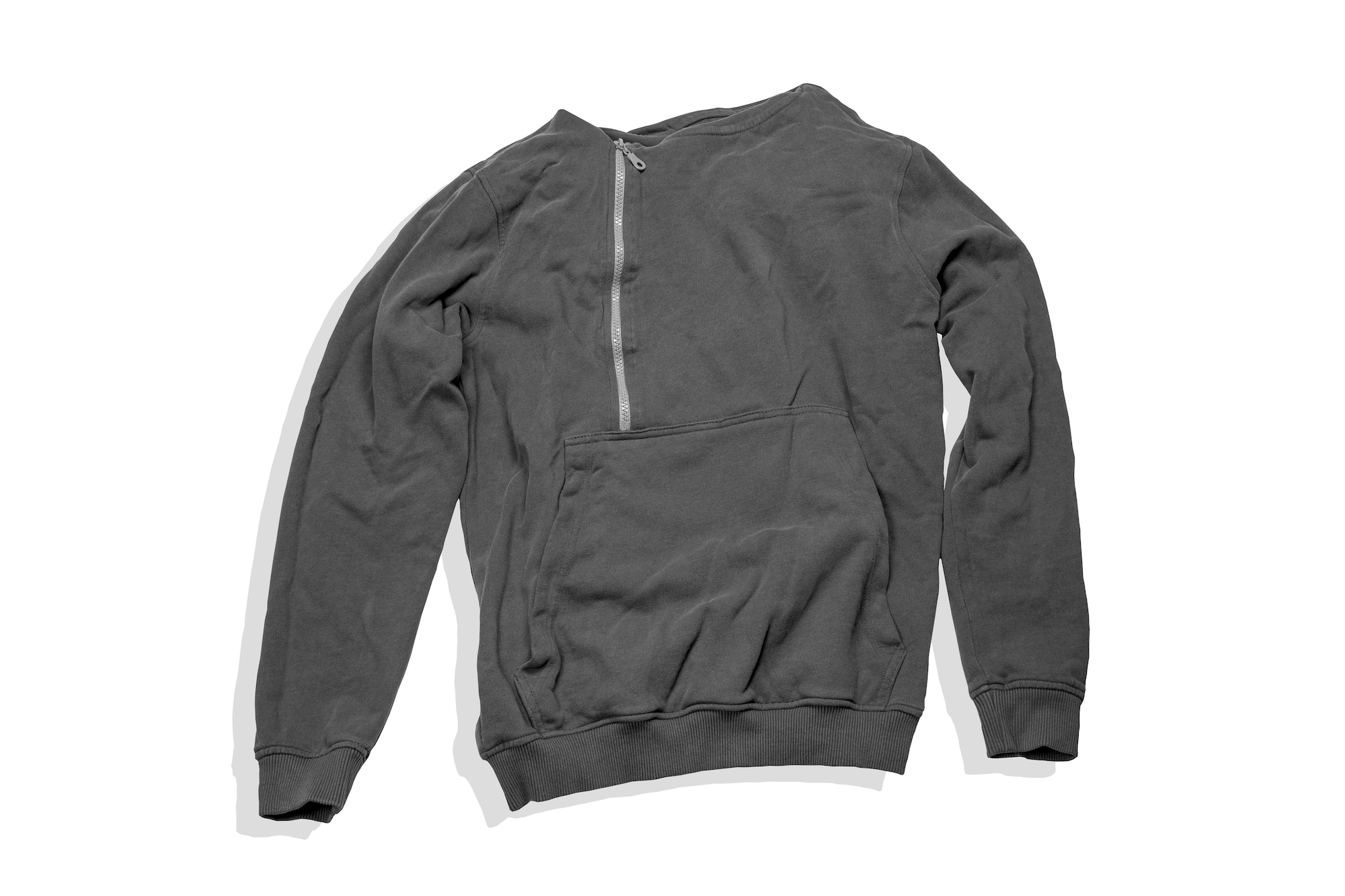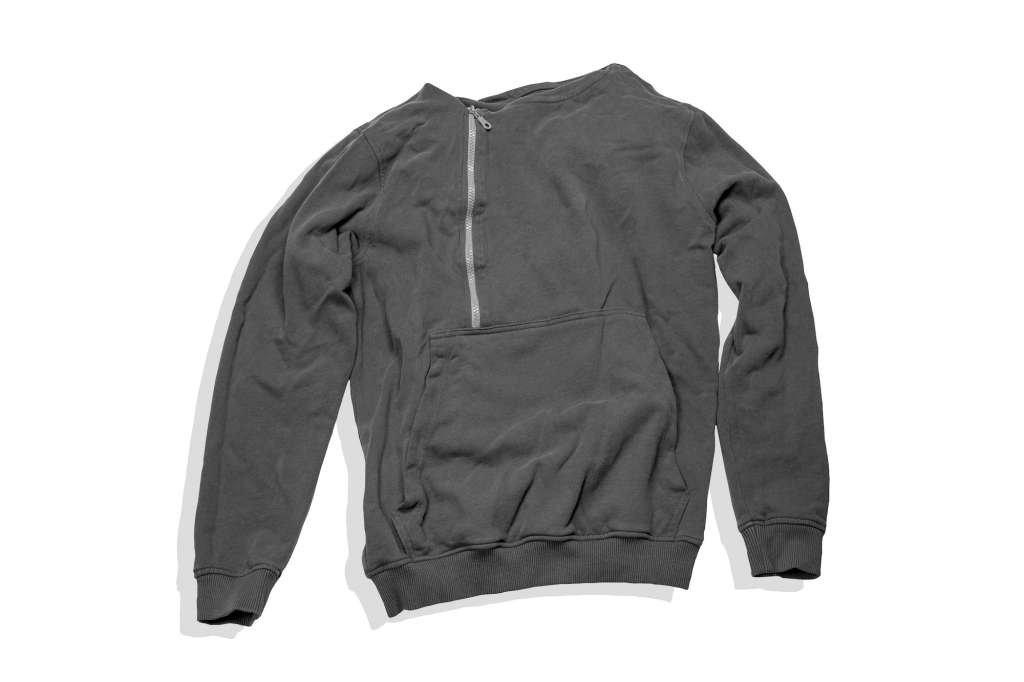 Customized clothing acts as a walking advertisement for your brand. From stylish t-shirts and hoodies to professional uniforms, apparel allows employees and customers to become brand ambassadors.
Useful Office Supplies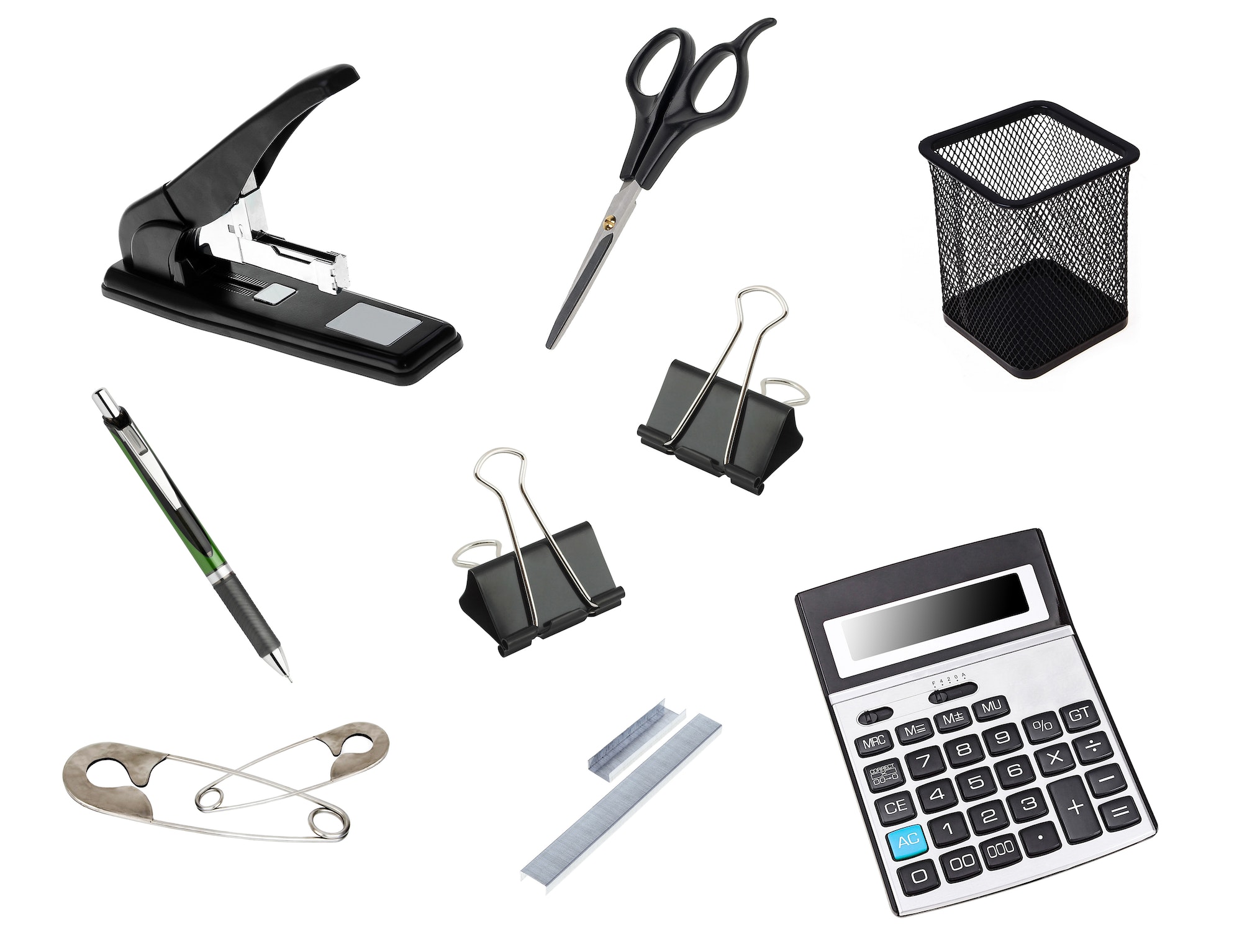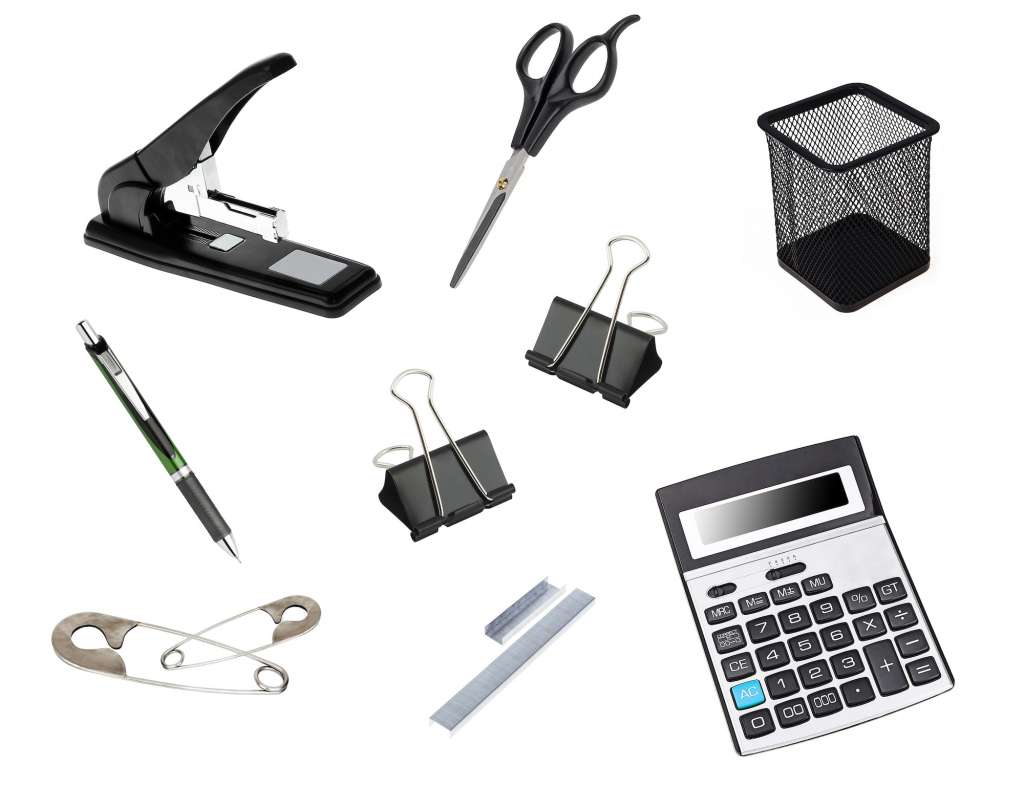 Practical office supplies provide daily reminders of your brand. Pens, notepads, and desk accessories can be customized with your logo, ensuring continuous exposure in the workplace.
Tech Accessories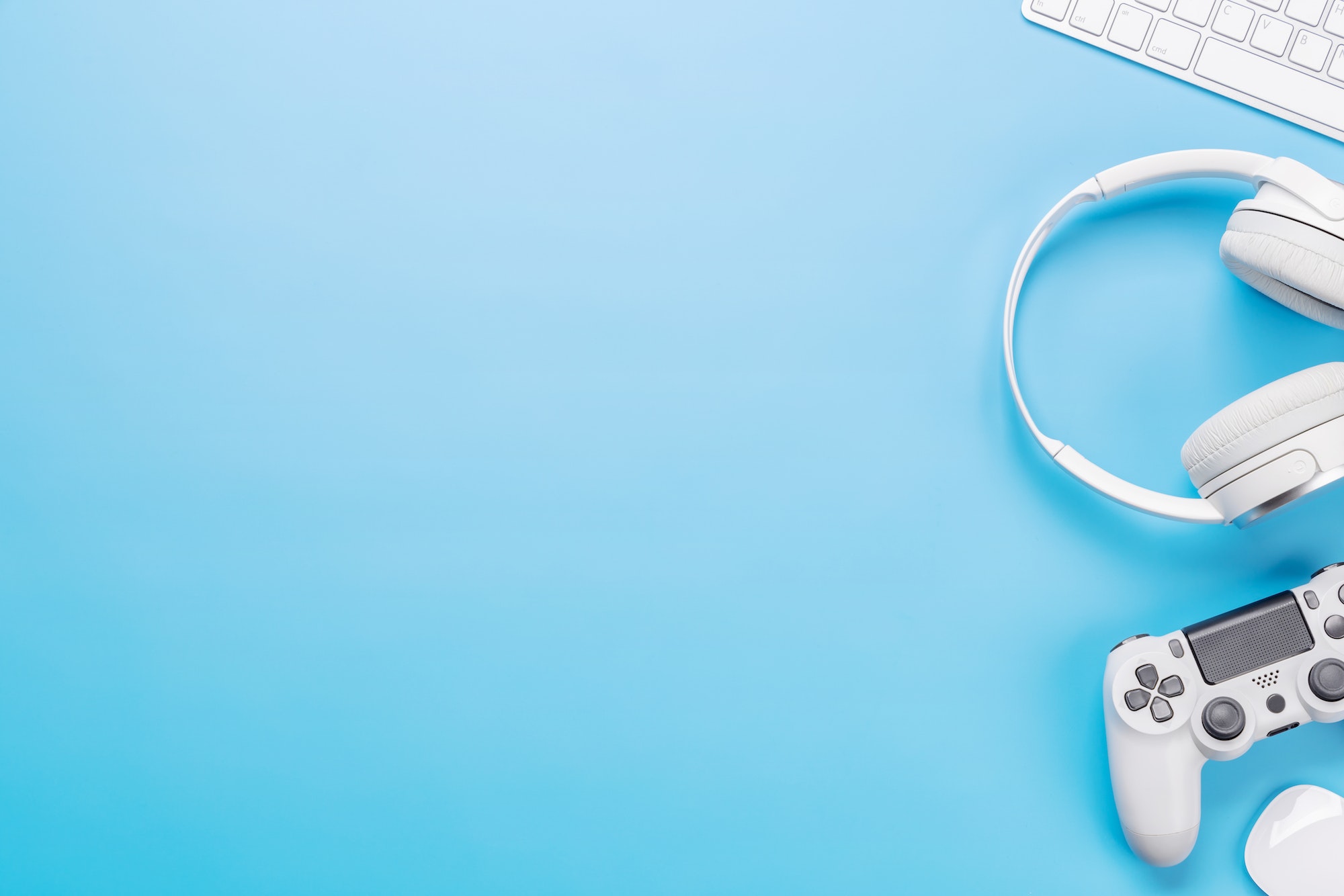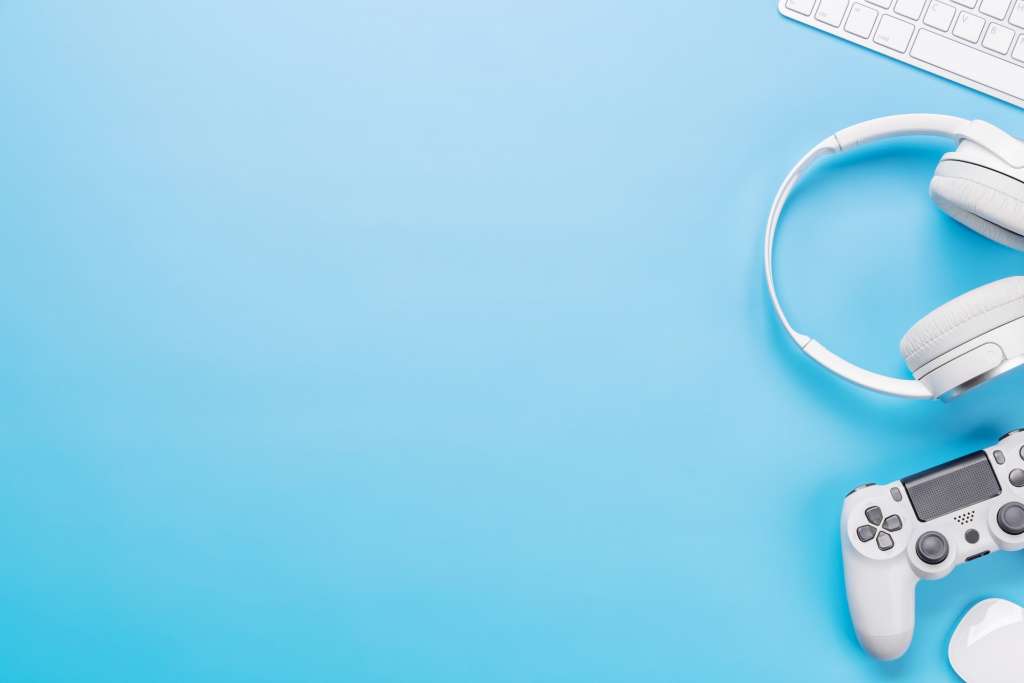 In the digital age, tech gadgets, and accessories make excellent corporate gifts. Consider branded power banks, USB drives, or wireless headphones that align with your target audience's tech-savvy lifestyle.
Eco-Friendly Merchandise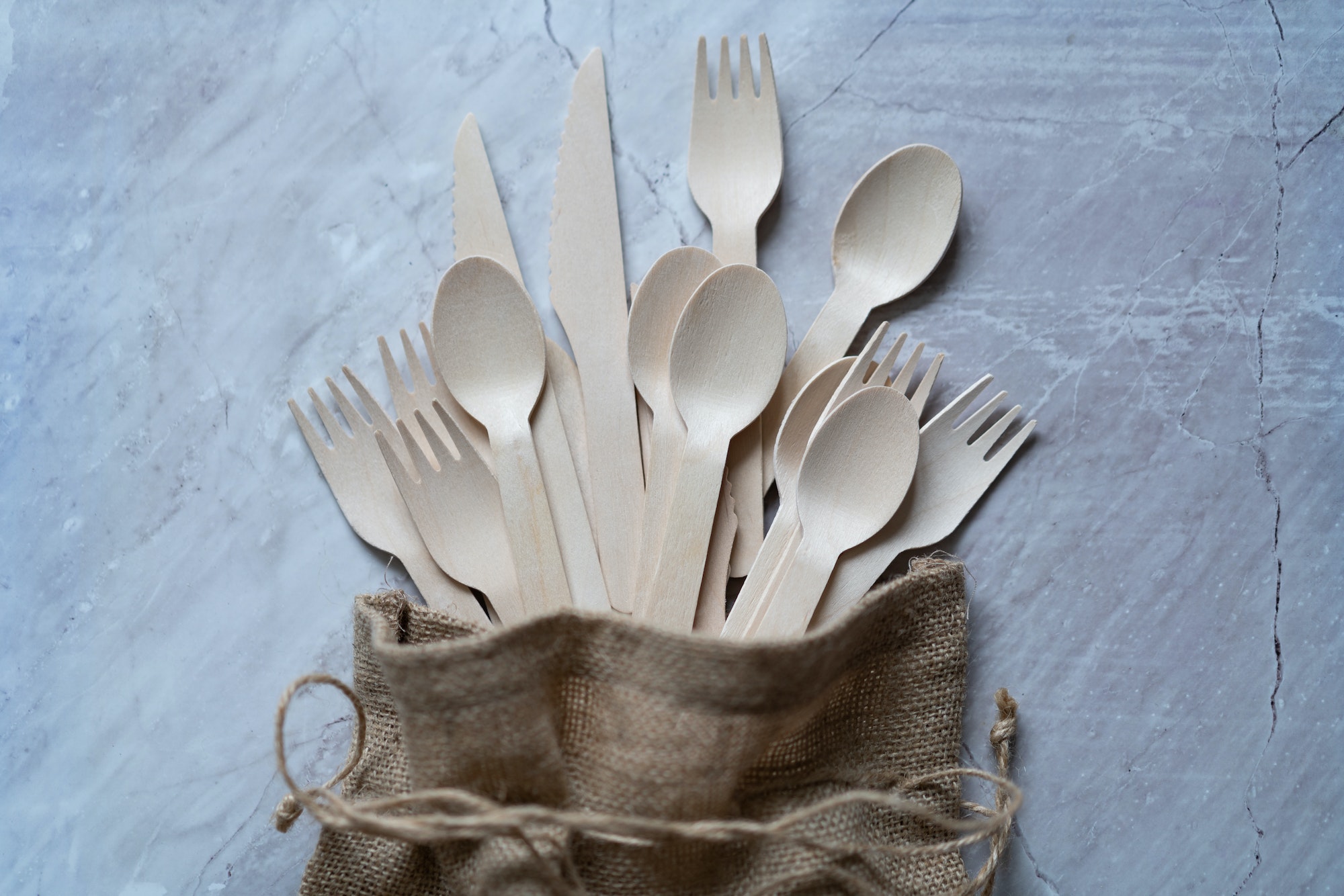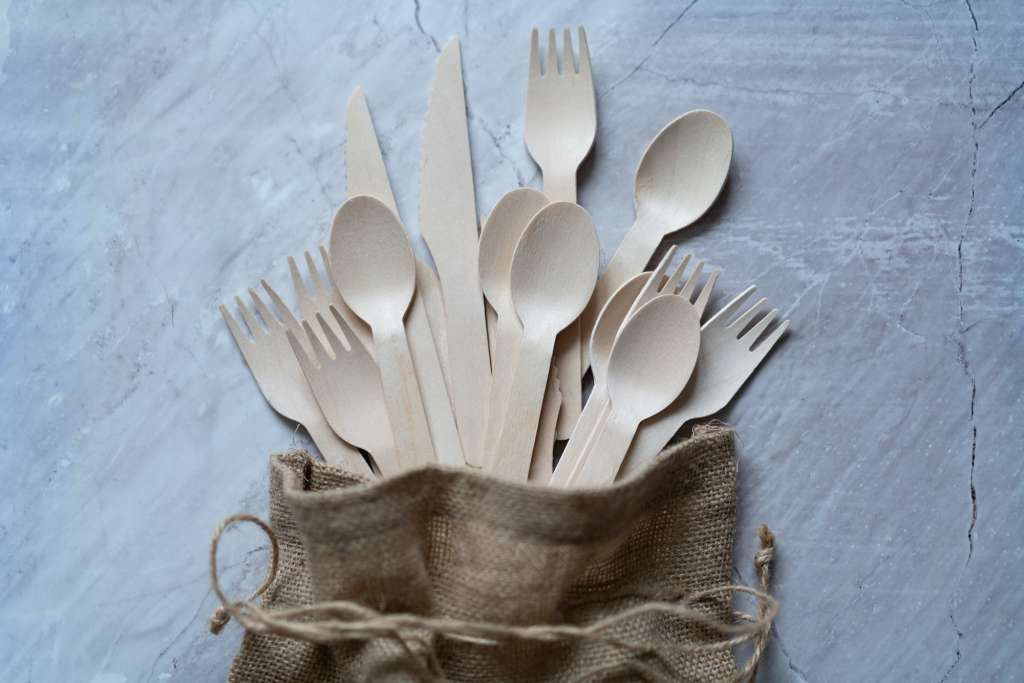 Sustainable practices are gaining popularity, and eco-friendly merchandise showcases your commitment to the environment. Opt for recycled materials, bamboo products, or reusable drinkware to appeal to environmentally conscious recipients.

Branded Company Merchandise Ideas for Businesses
Branded merchandise is a powerful tool for small businesses to increase brand recognition, create customer loyalty, and drive sales. By incorporating your logo and brand identity into merchandise, you can establish a consistent and memorable presence. Here are some branded merchandise ideas specifically tailored for small businesses:
Unique Stickers and Magnets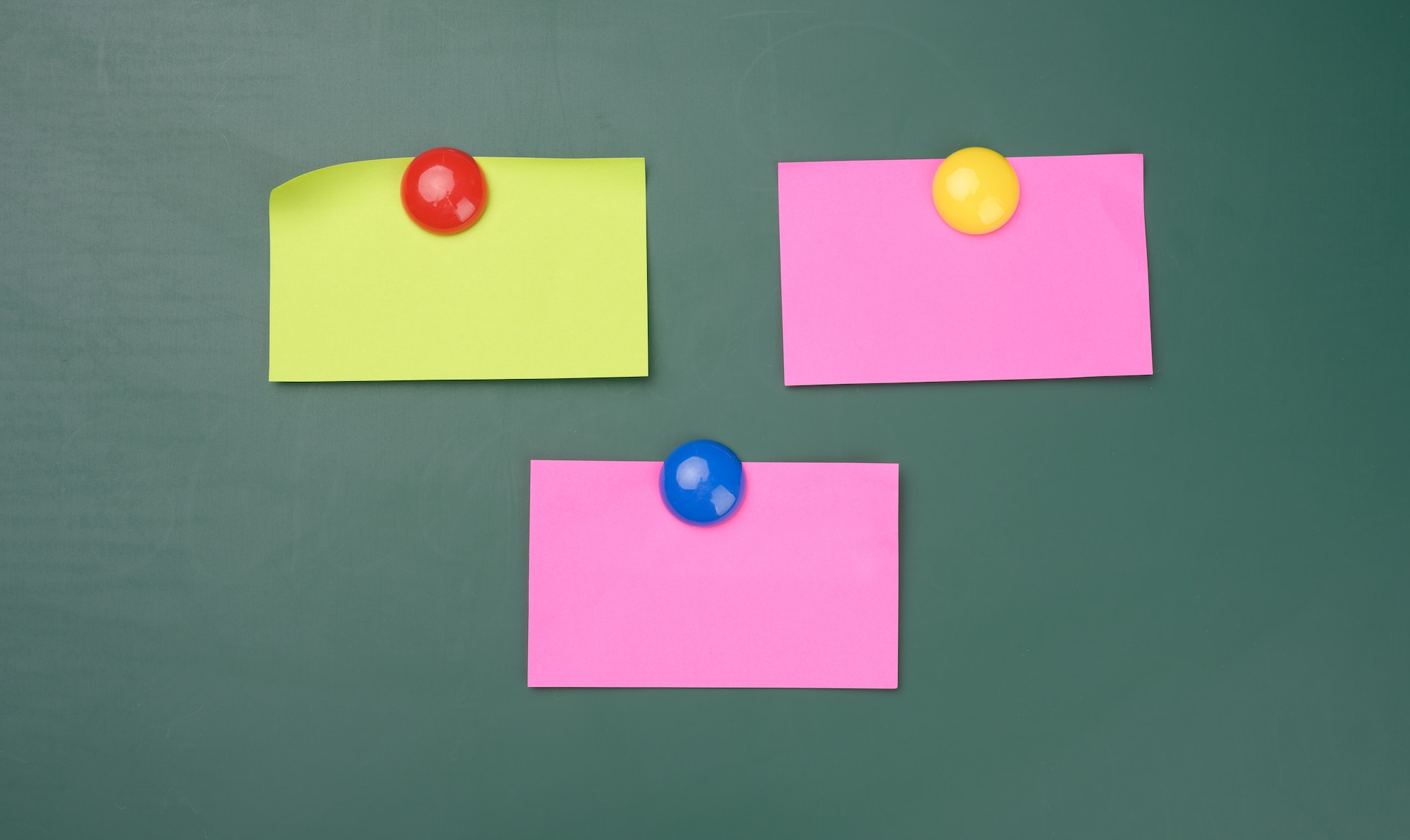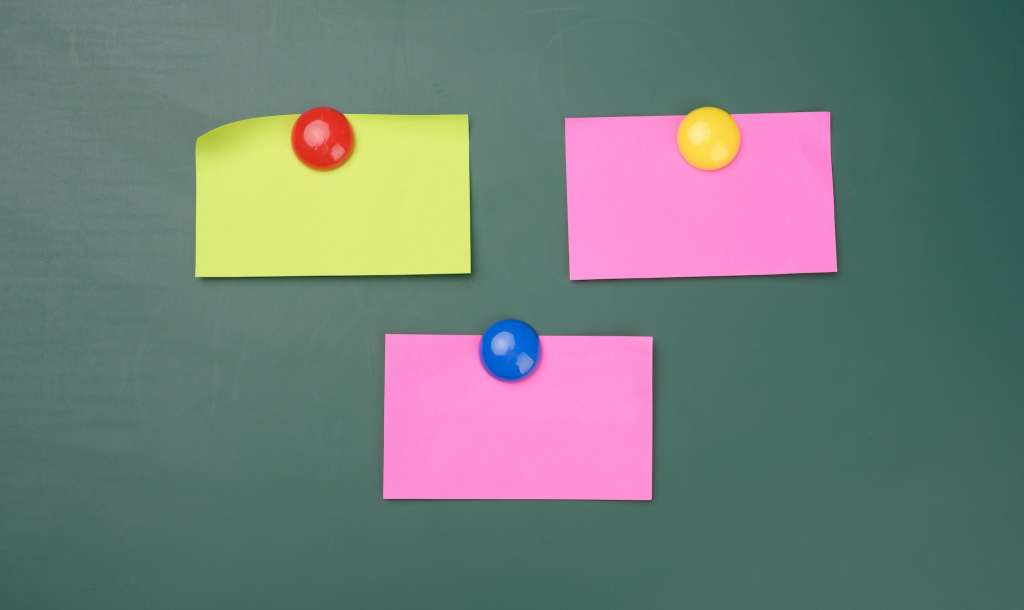 Stickers and magnets are cost-effective and versatile branding tools. Design custom stickers with your logo or brand message and distribute them at local events, trade shows, or with every purchase. They can be stuck on laptops, notebooks, water bottles, or refrigerators, increasing brand exposure in everyday settings.
Branded Tote Bags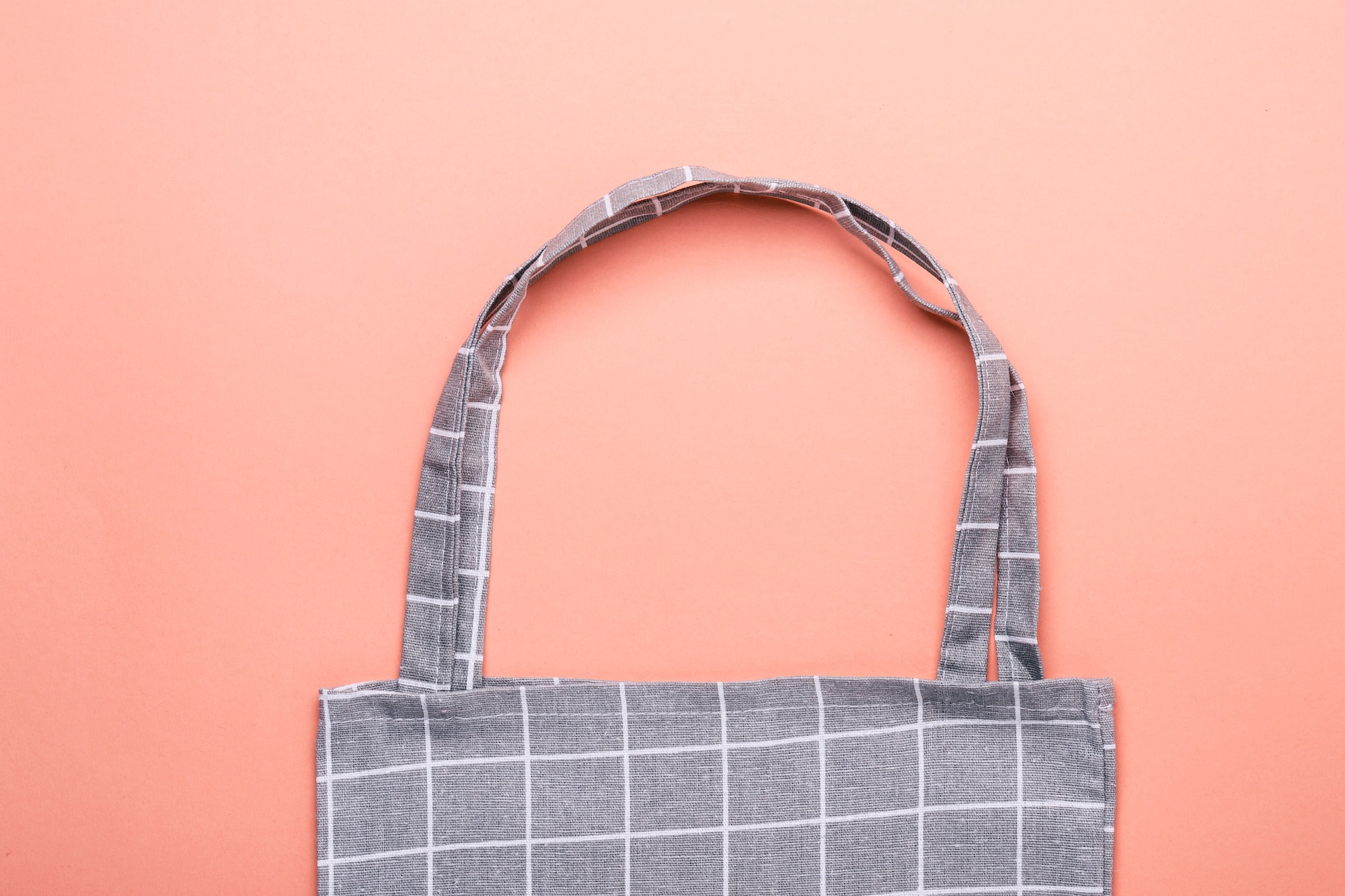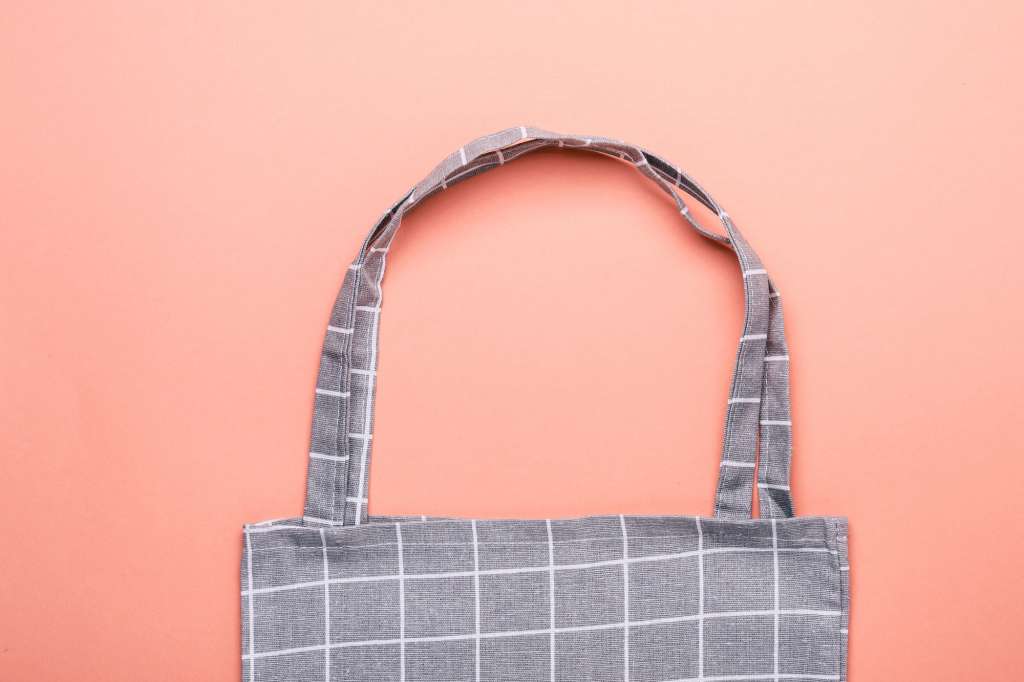 Tote bags are practical and eco-friendly merchandise options. Have your logo printed on high-quality tote bags and offer them as reusable shopping bags or gift bags for your products. This not only promotes your brand but also aligns with the growing trend of eco-conscious consumerism.
Personalized Drinkware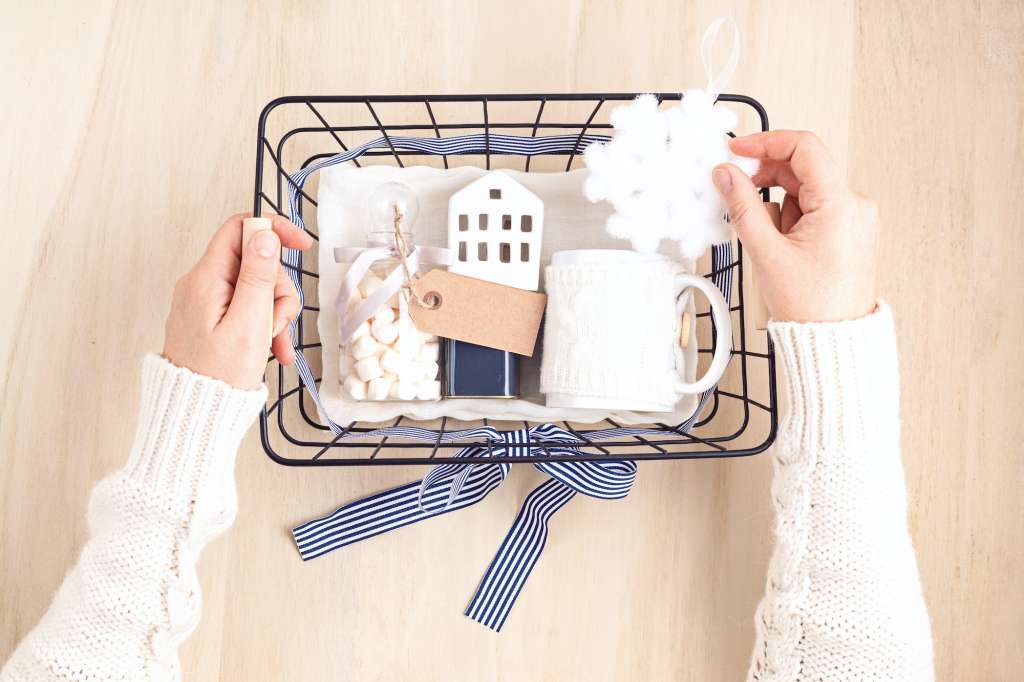 Branded drinkware, such as mugs or water bottles, offers great visibility and utility. Consider offering personalized items with your logo to customers, employees, or partners. These items are frequently used and can become a conversation starter, leading to organic brand promotion.
Innovative Tech Gadgets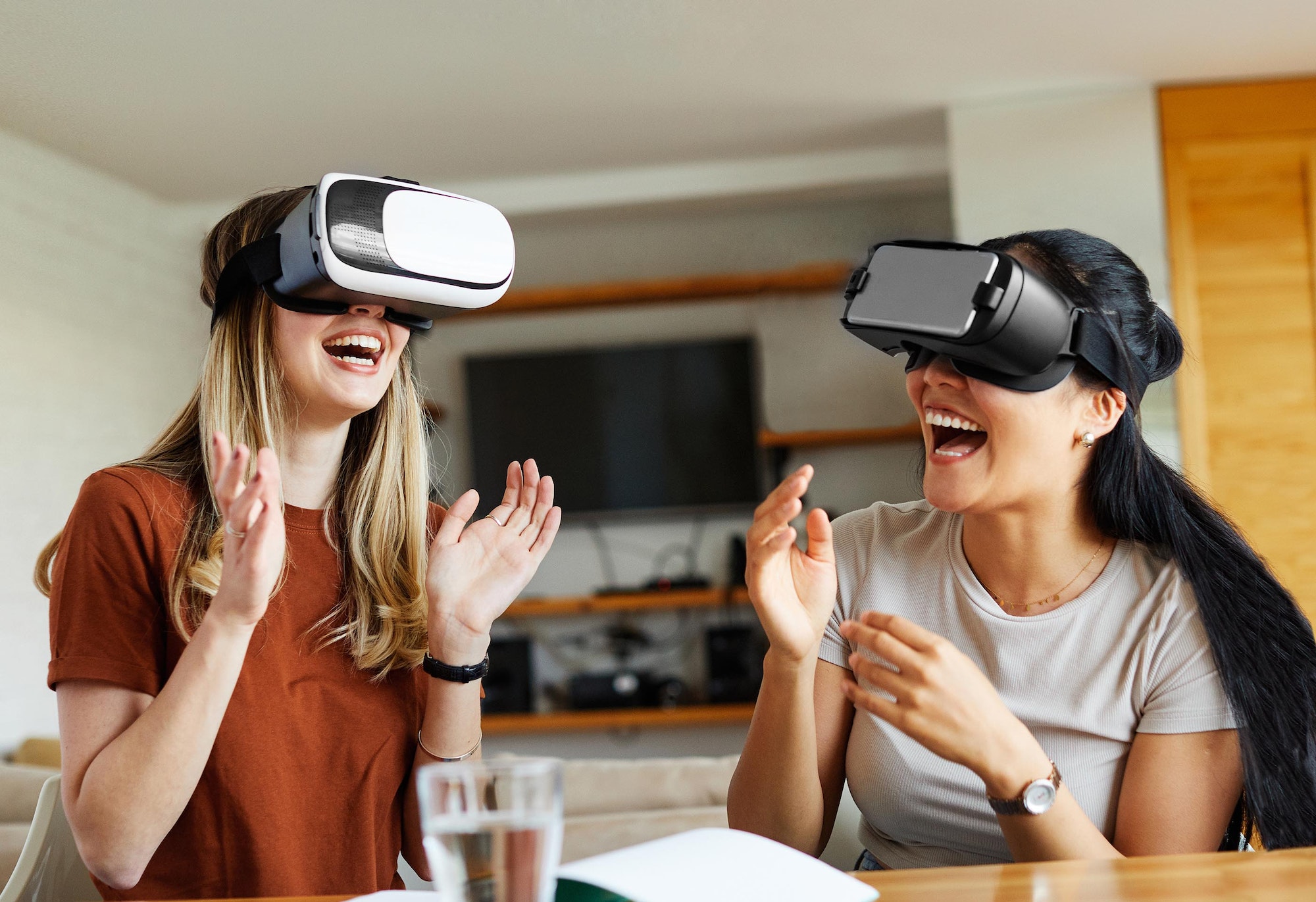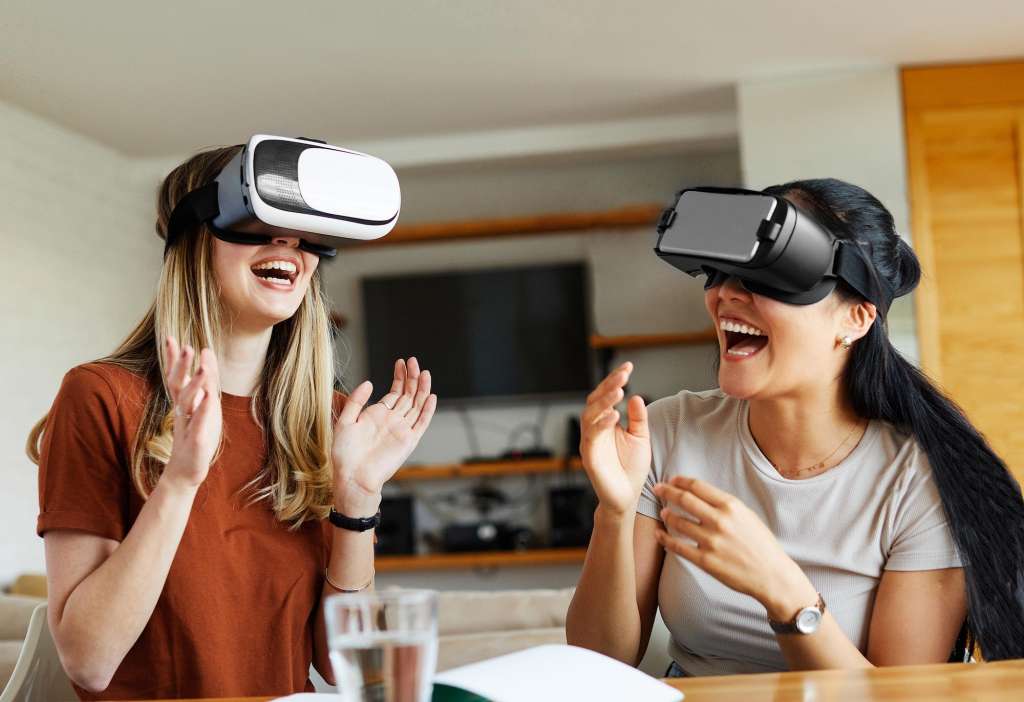 Explore tech gadgets that align with your small business niche. USB flash drives, wireless chargers, or portable phone stands are practical and appreciated by recipients. By customizing these gadgets with your logo, you create a lasting impression while staying connected to the digital lifestyle of your target audience.
Branded merchandise provides small businesses with a cost-effective and impactful way to increase brand visibility and foster customer loyalty. By investing in customized apparel, stickers, tote bags, office supplies, drinkware, and innovative tech gadgets, you can effectively promote your small business and establish a recognizable presence in the market.
These merchandise ideas cater specifically to the needs and budgets of small businesses, empowering them to compete and thrive in a competitive landscape. Embrace the power of branding and merchandise to make a lasting impression and drive the success of your small business.

Sustainable Corporate Merchandise Ideas
In today's environmentally conscious world, incorporating sustainable merchandise into your corporate branding strategy not only showcases your commitment to the planet but also appeals to a growing consumer base that values eco-friendly practices. Here are some sustainable merchandise ideas to consider:
Eco-Friendly Tote Bags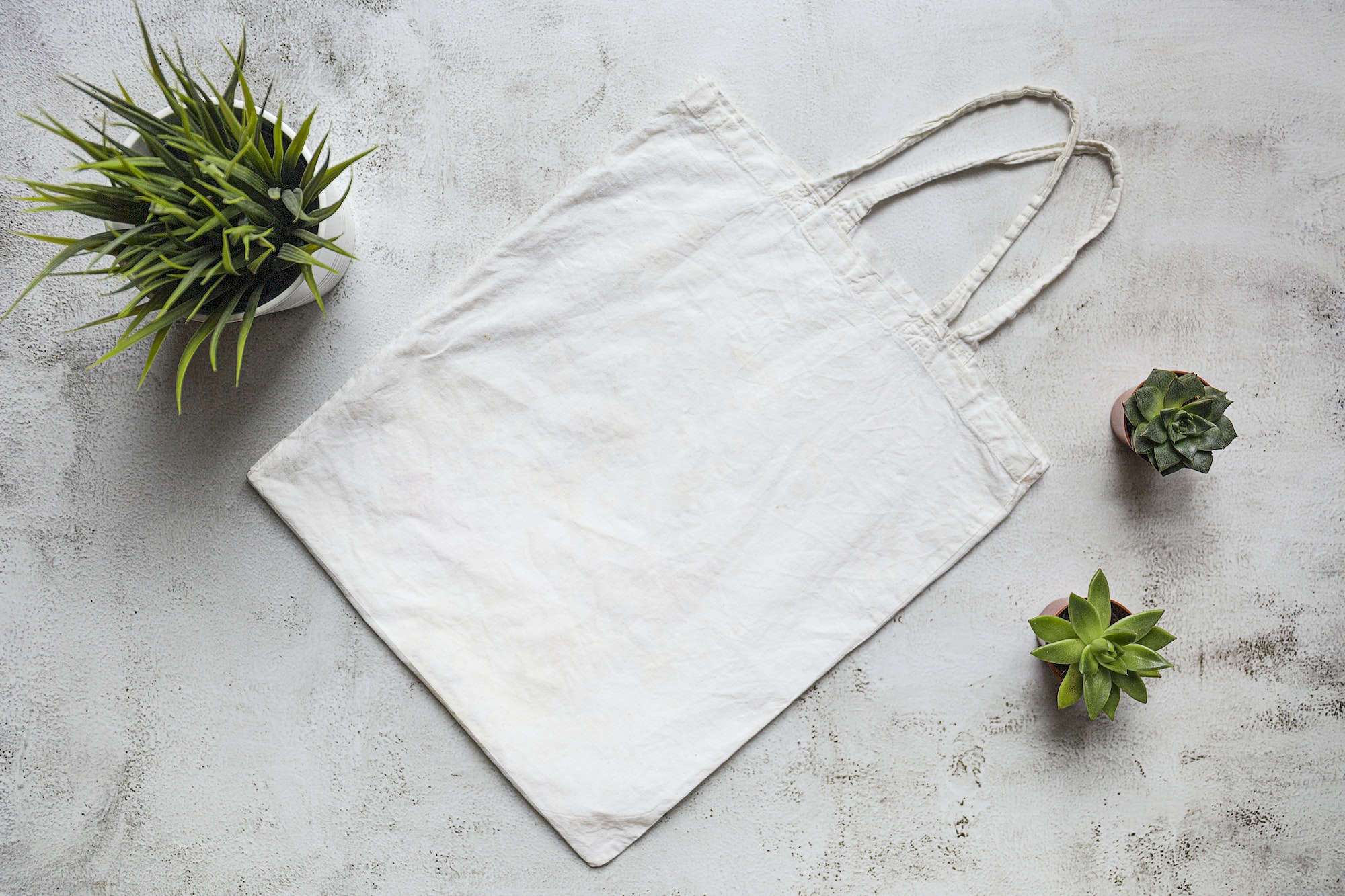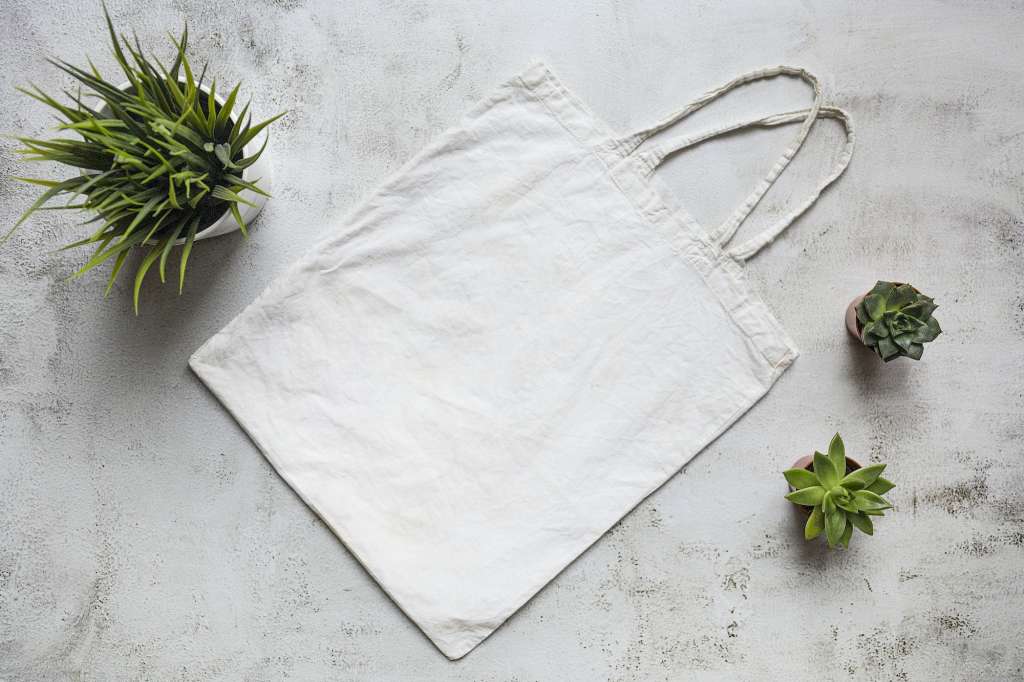 Replace single-use plastic bags with reusable tote bags made from organic cotton, jute, or recycled materials. Customize these bags with your logo and use them as giveaways or promotional items at events or trade shows.
Bamboo or Recycled Pens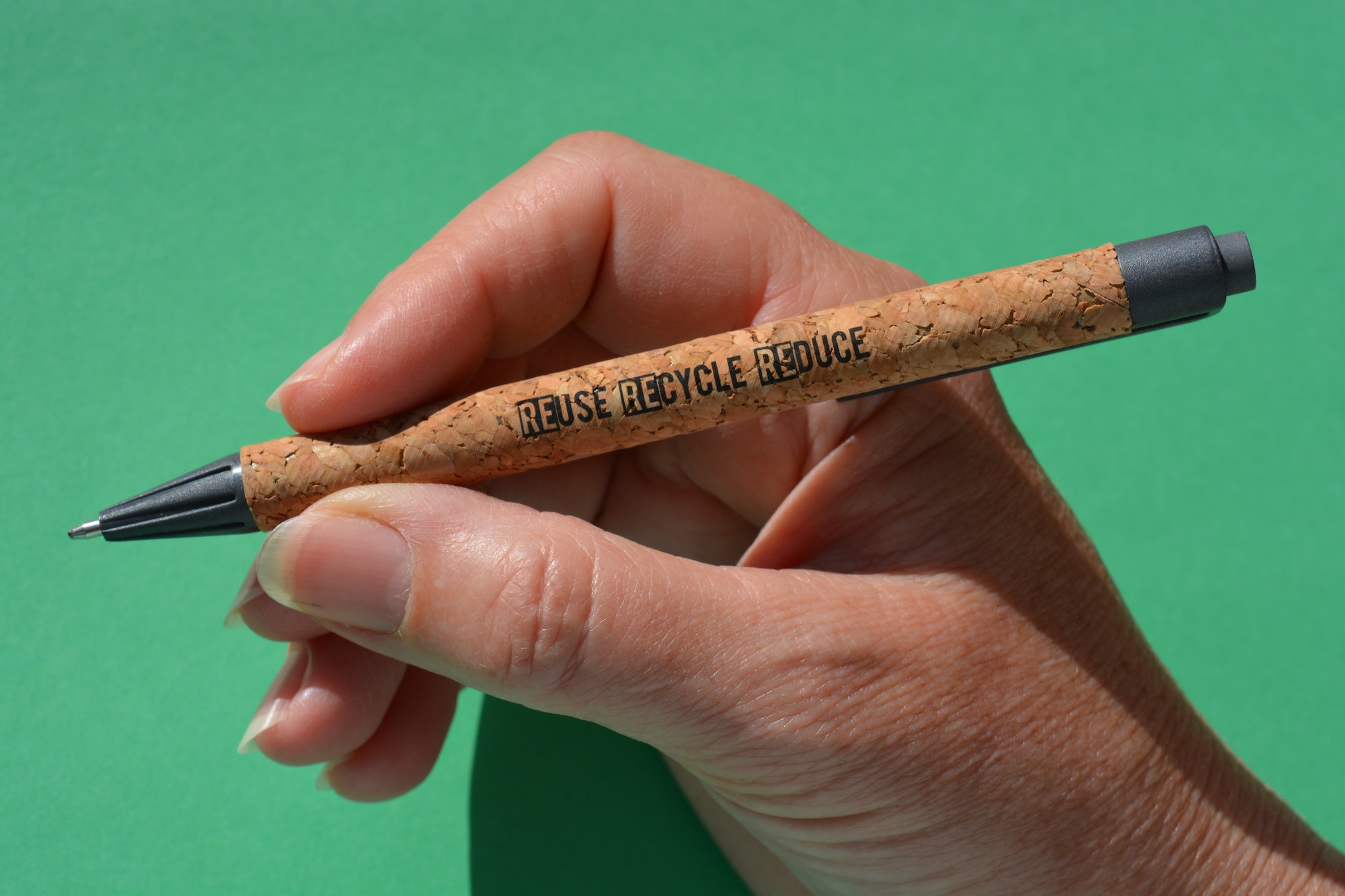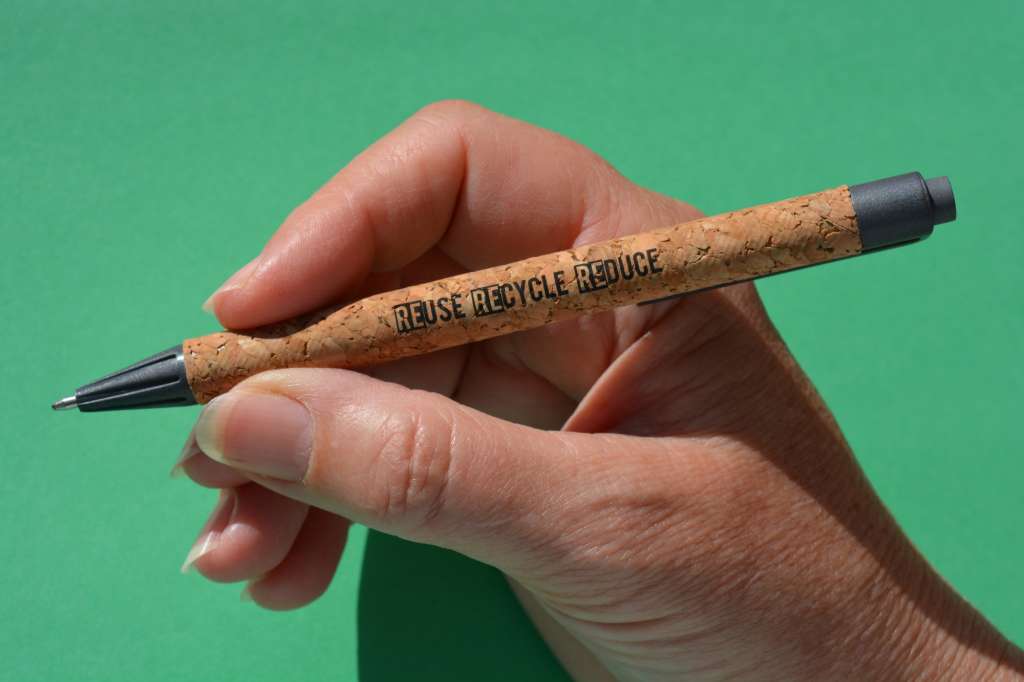 Traditional plastic pens contribute to the world's plastic waste problem. Instead, opt for pens made from bamboo or recycled materials. These sustainable alternatives are functional, stylish, and send a clear message about your brand's commitment to sustainability.
Plantable Seed Paper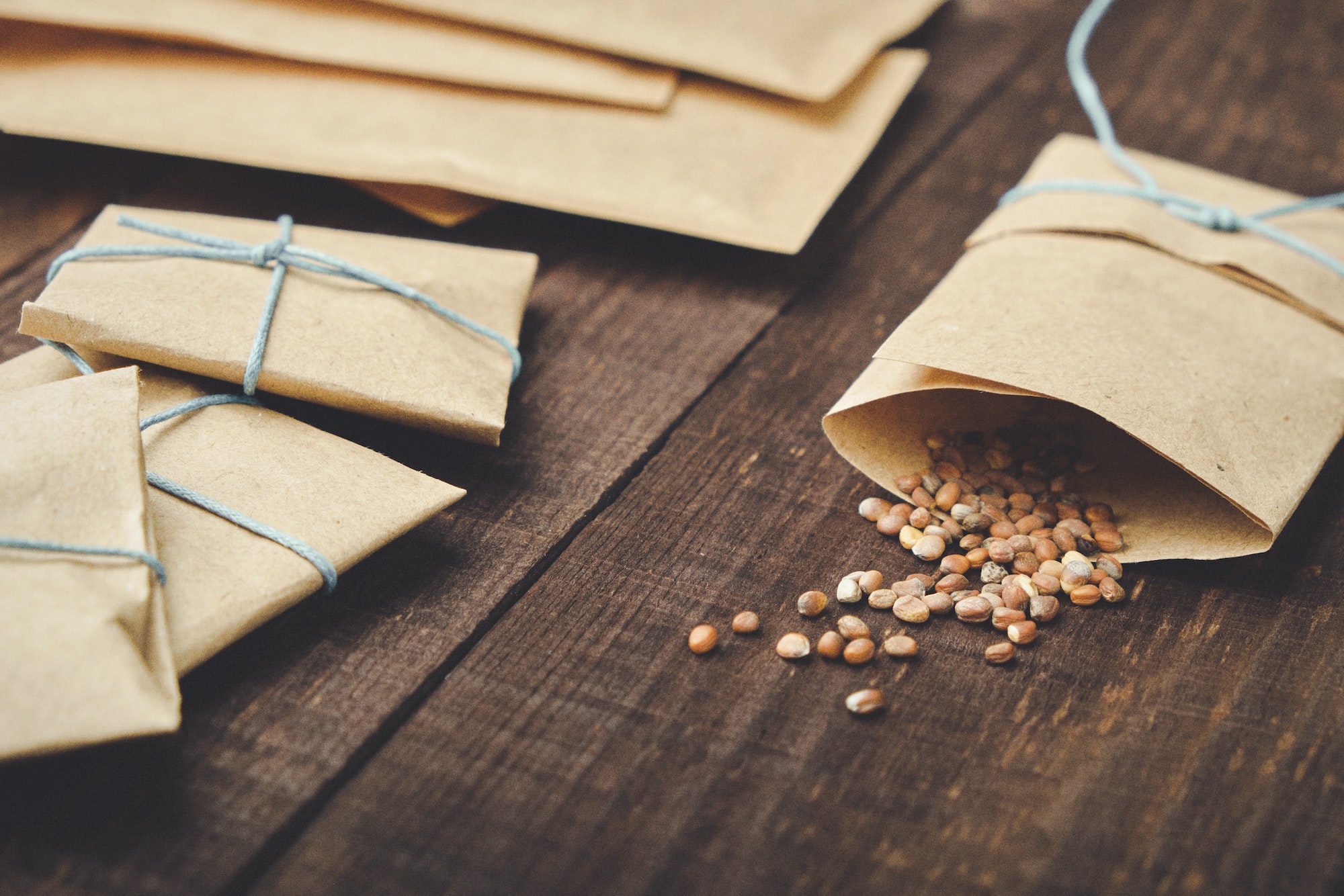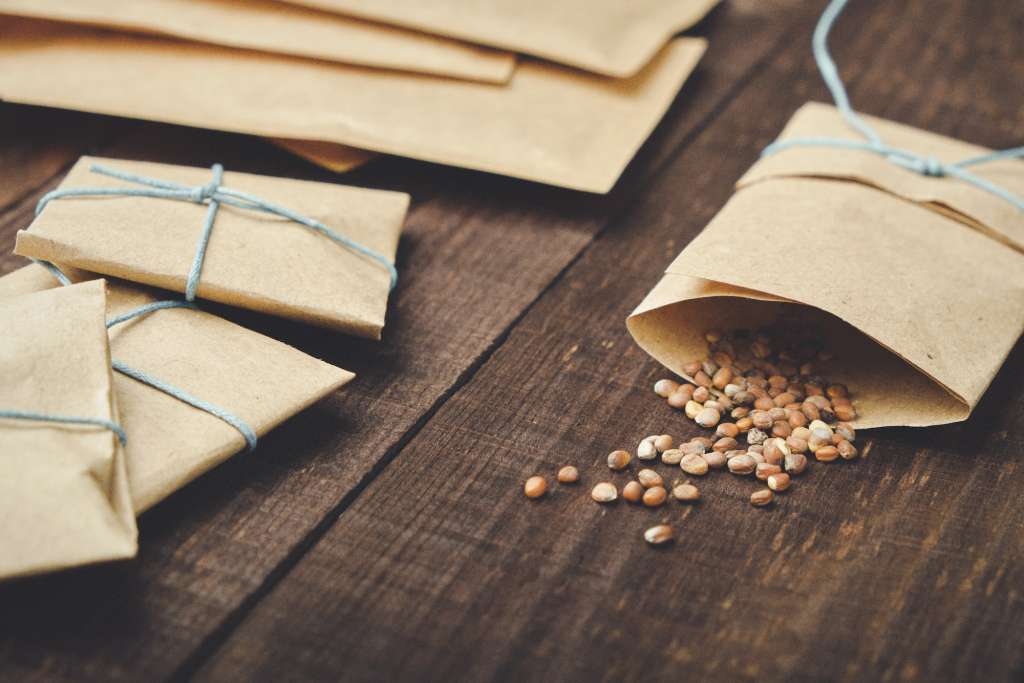 Seed paper is a unique and eco-friendly merchandise option. Made from recycled paper embedded with seeds, it can be customized with your brand's logo or message. When recipients plant the paper, it grows into flowers, herbs, or vegetables, leaving a lasting impression of your brand's environmental values.
Stainless Steel Water Bottles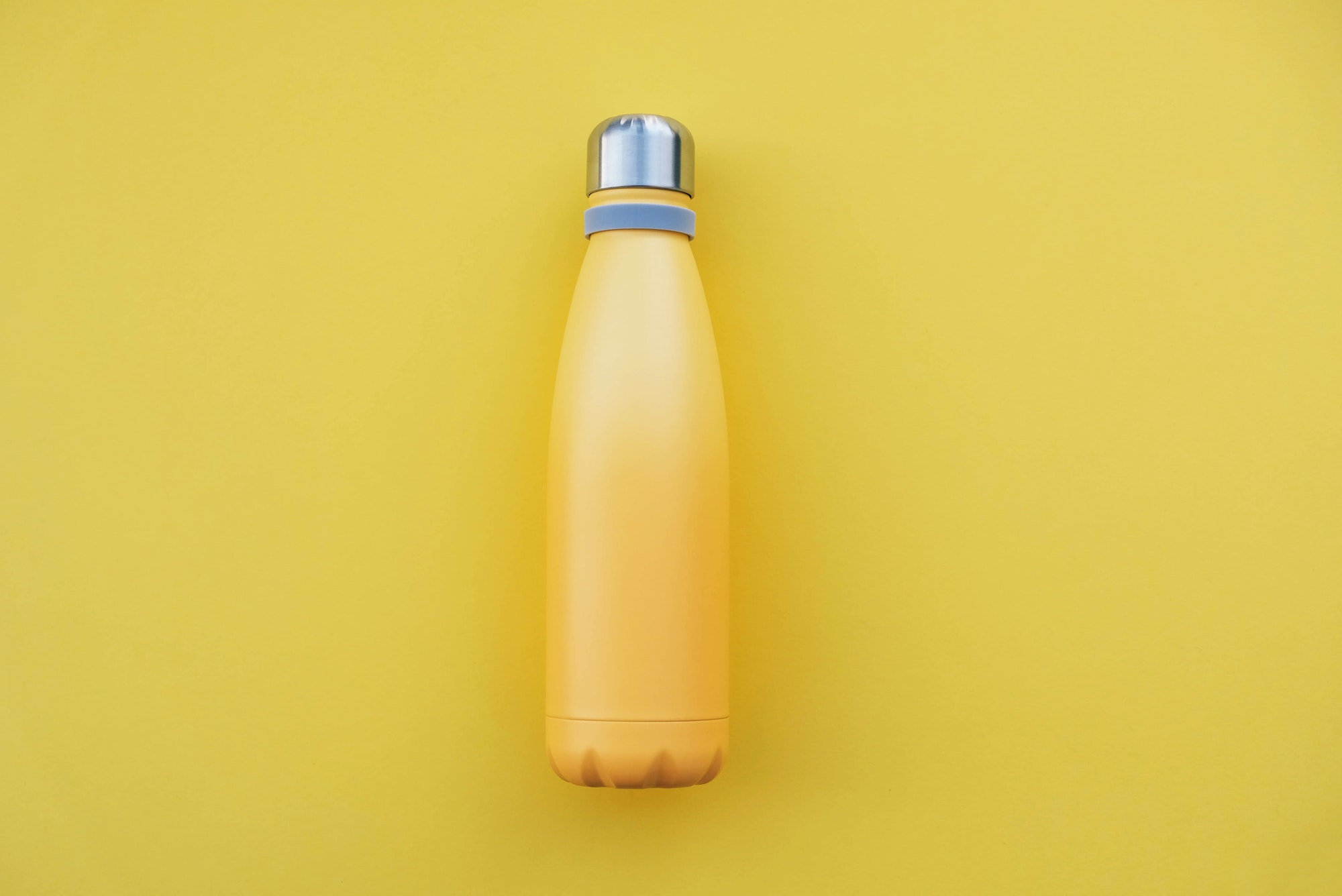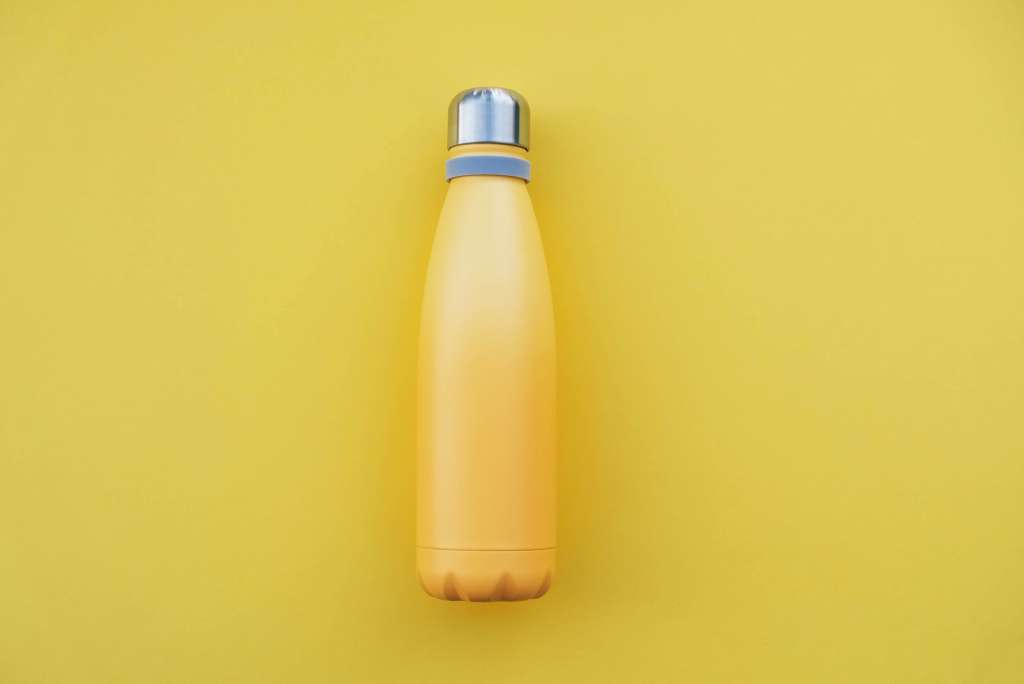 Single-use plastic bottles are a significant contributor to plastic pollution. Encourage sustainability and promote your brand by offering stainless steel water bottles. These durable and reusable bottles are perfect for daily use, outdoor activities, and corporate events.
Organic Apparel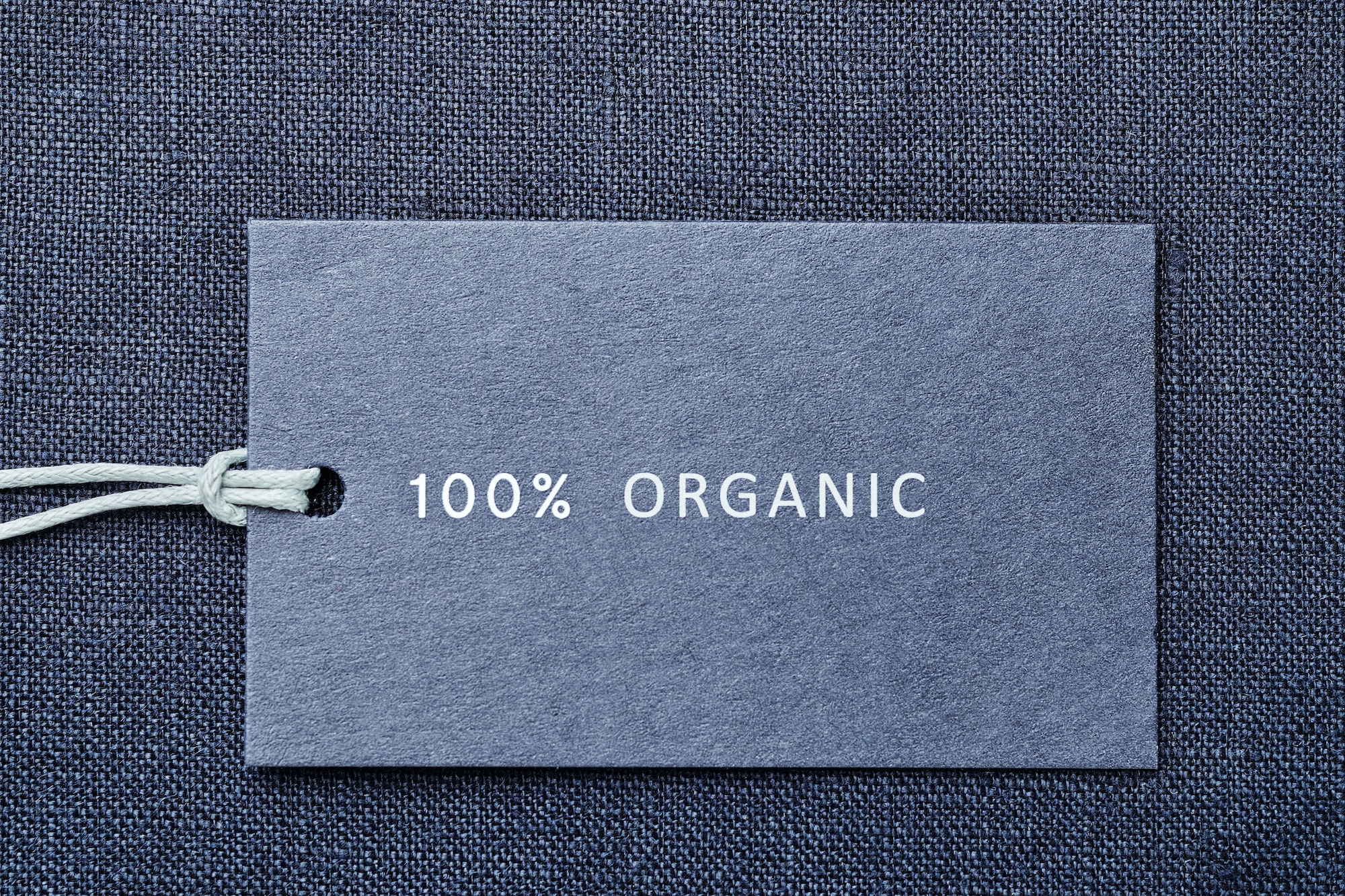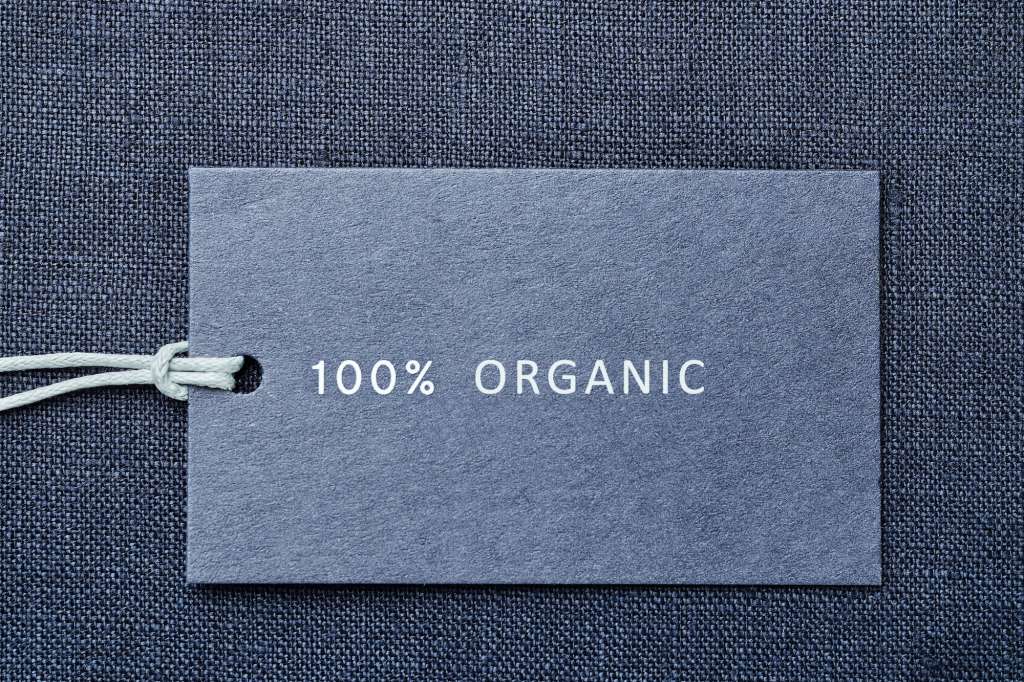 Consider offering organic and sustainably sourced clothing items as corporate merchandise. Organic cotton t-shirts, hoodies, or hats not only provide comfort but also demonstrate your brand's commitment to ethical and sustainable practices in the fashion industry.
Corporate Merchandise Ideas for Promotional Events, Tradeshows and Conference Meetings
Corporate events offer a fantastic opportunity to engage with your audience, strengthen brand recognition, and leave a lasting impression. By incorporating carefully selected merchandise into your event strategy, you can amplify these outcomes. Here are some merchandise ideas tailored specifically for events:
Branded Event Swag Bags
Create swag bags filled with a variety of customized merchandise items to distribute to attendees. Include practical items like pens, notepads, keychains, and USB drives, along with some fun goodies like stress balls, stickers, or branded accessories. This comprehensive package will keep your brand top-of-mind long after the event.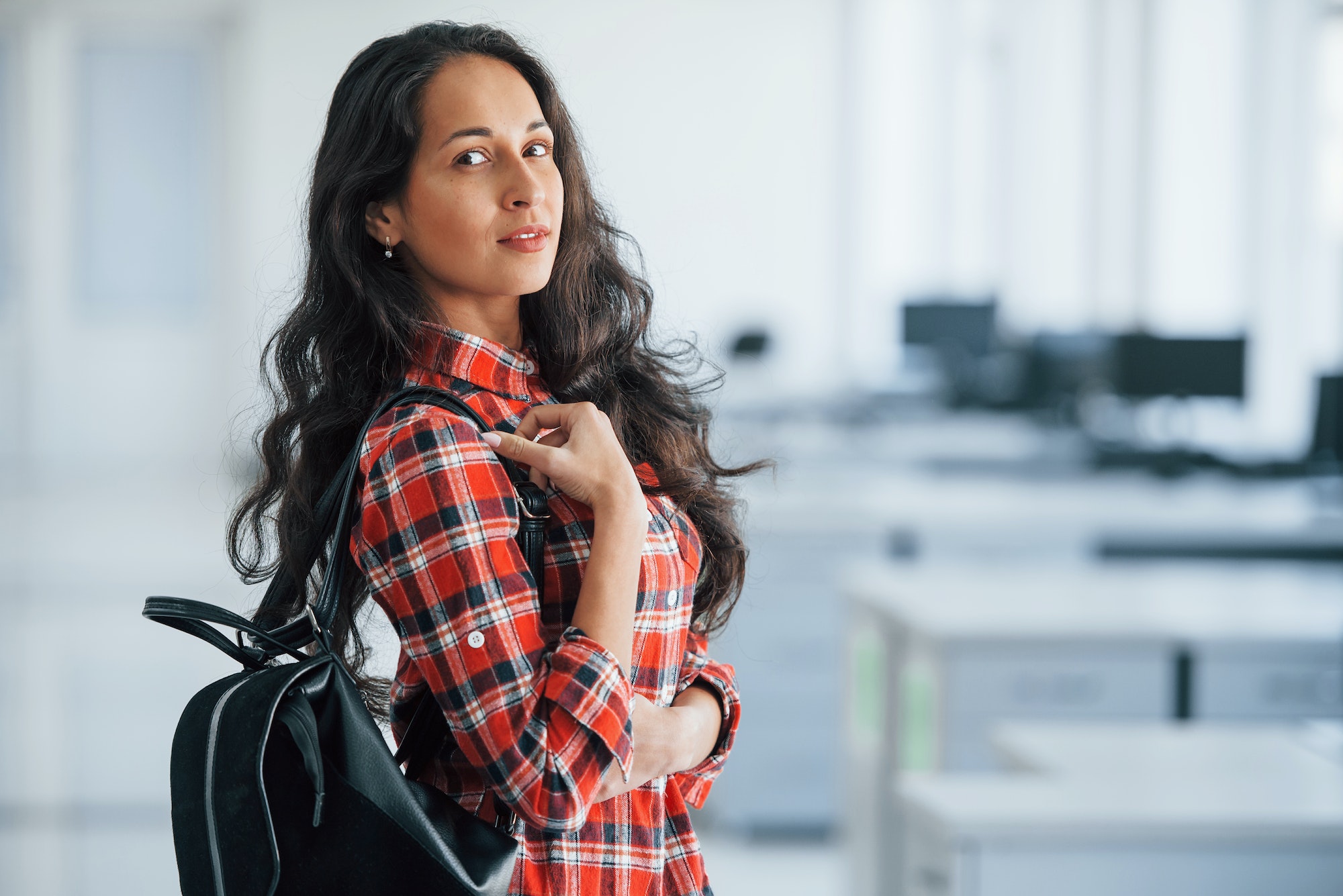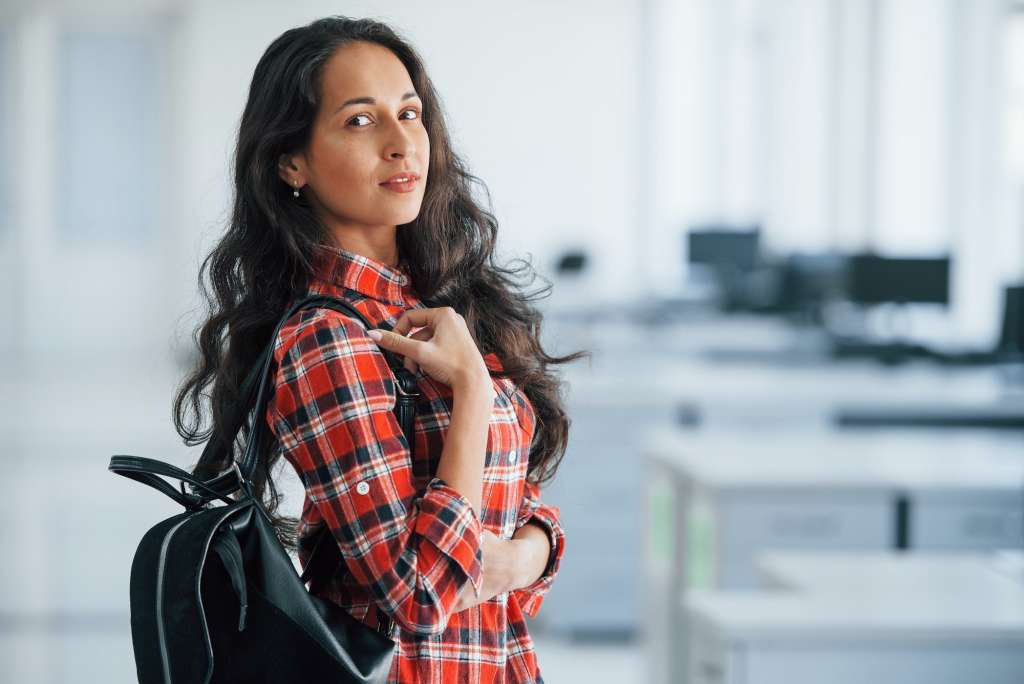 Interactive Giveaways
Engage event attendees with interactive and unique giveaways. Consider hosting contests or interactive booths where participants can spin a wheel or play games to win branded merchandise. This not only creates a buzz around your brand but also encourages active participation and memorable experiences.
Tech-Related Merchandise
Events often attract tech-savvy audiences, making tech-related merchandise a great choice. Consider offering wireless chargers, smart device accessories, or Bluetooth speakers, all customized with your logo. These high-tech gadgets align with attendees' interests and provide ongoing exposure to your brand.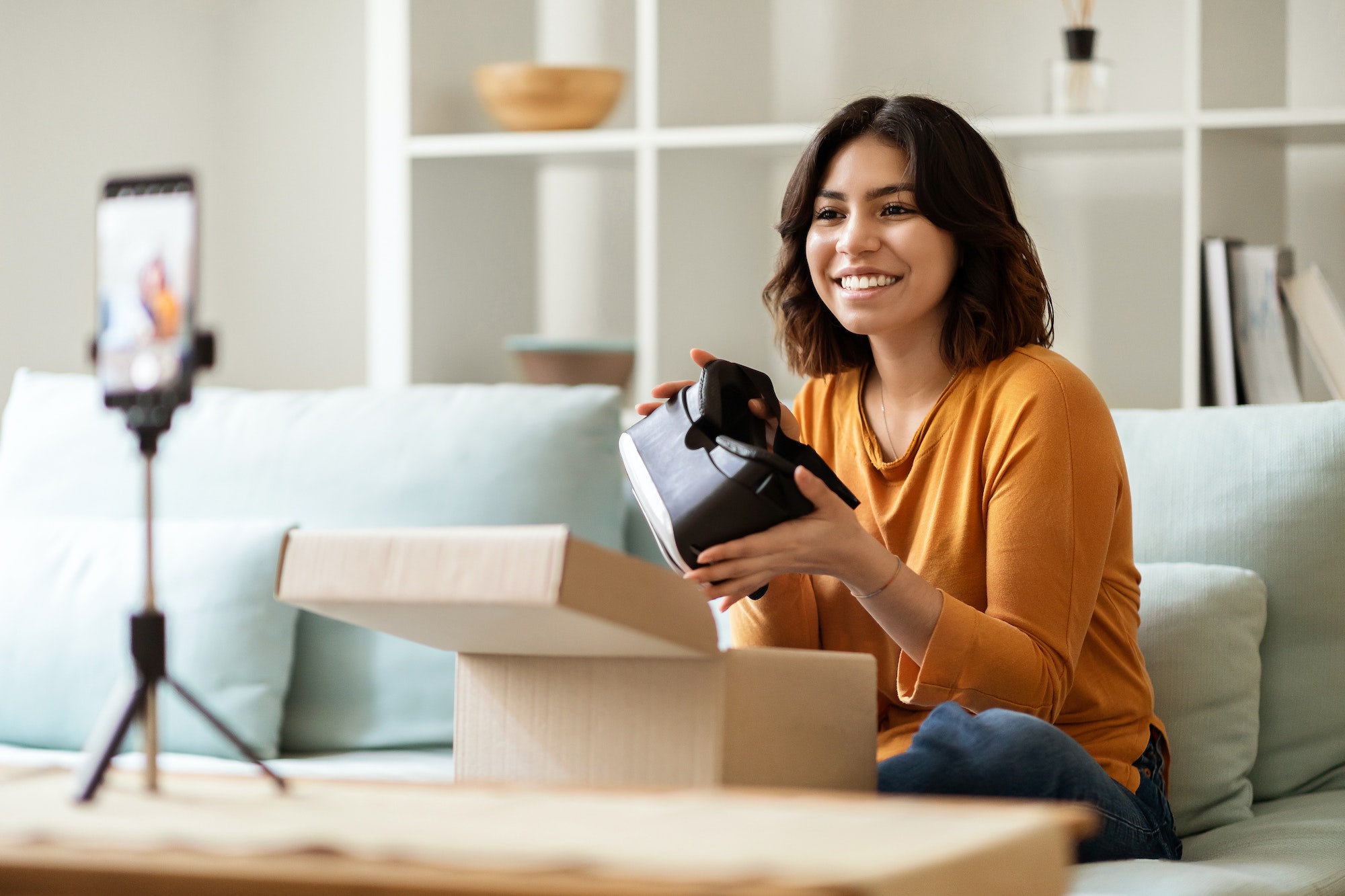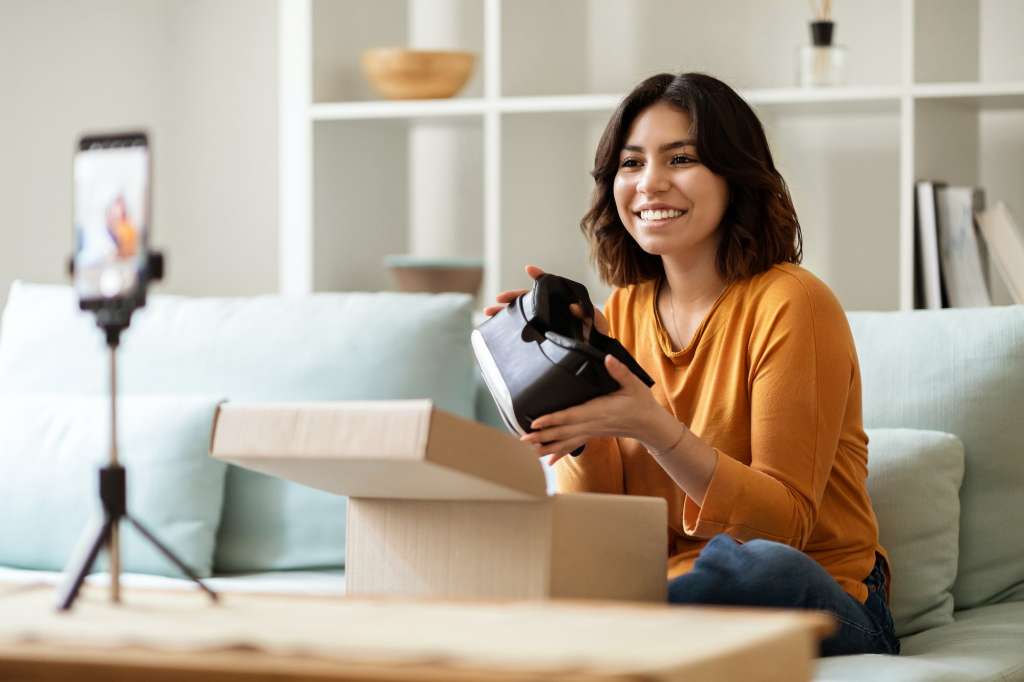 Event-Specific Merchandise
Create merchandise specifically tailored to the event theme or purpose. For example, if you're hosting a conference, offer branded notebooks or lanyards. If it's a charity event, consider customized bracelets or pins. These event-specific items enhance the attendee's connection to the event and reinforce the overall experience.
Why Corporate Merchandise Matters and Things to Consider
Corporate merchandise goes beyond just being a promotional tool; it serves as a tangible representation of your brand. By offering customized products, businesses can leave a lasting impression on customers and employees alike. Studies have shown that promotional products increase brand recall, with 85% of recipients remembering the advertiser even after a year.
Choosing the Right Corporate Merchandise
To maximize the impact of your corporate merchandise campaign, it's essential to consider your target audience, objectives, and budget.
Understanding Your Target Audience
Before selecting merchandise, it's crucial to understand your target audience's preferences. Analyzing demographics and interests helps tailor the merchandise to their needs, ensuring a higher conversion rate.
Setting Objectives and Budget
Clearly define the goals of your merchandise campaign, whether it's increasing brand awareness, fostering customer loyalty, or boosting employee morale. Allocating a budget for merchandise procurement ensures you stay within your financial means.
Selecting the Appropriate Products
Custom corporate gifts and logo merchandise are key phrases to focus on when choosing the right products. Consider popular options such as custom apparel, useful office supplies, tech gadgets, and eco-friendly merchandise. Each product category offers unique benefits that align with different objectives.
Branding and Design Considerations
Ensure your branding is prominent on the merchandise, using your logo and corporate colors. High-quality design and attention to detail reflect positively on your brand's image.
Personalization and Customization
Adding personal touches to the merchandise creates a sense of exclusivity. Consider including the recipient's name or a personalized message to make the gift more memorable.
Quality and Durability
Invest in high-quality merchandise that reflects the standards of your brand. Durable products not only last longer but also leave a lasting impression on recipients.
Timeliness and Relevance
Align your corporate merchandise campaigns with relevant events or seasons. Tailoring your offerings to specific occasions or trends enhances their appeal and increases engagement.
Corporate merchandise offers businesses a unique opportunity to leave a lasting impression on customers and employees. By investing in creative and impactful merchandise, you can boost brand visibility, promote your business, and show appreciation to your team. Remember Maya Angelou's wise words: "You can't use up".
Also read: Top corporate gift websites