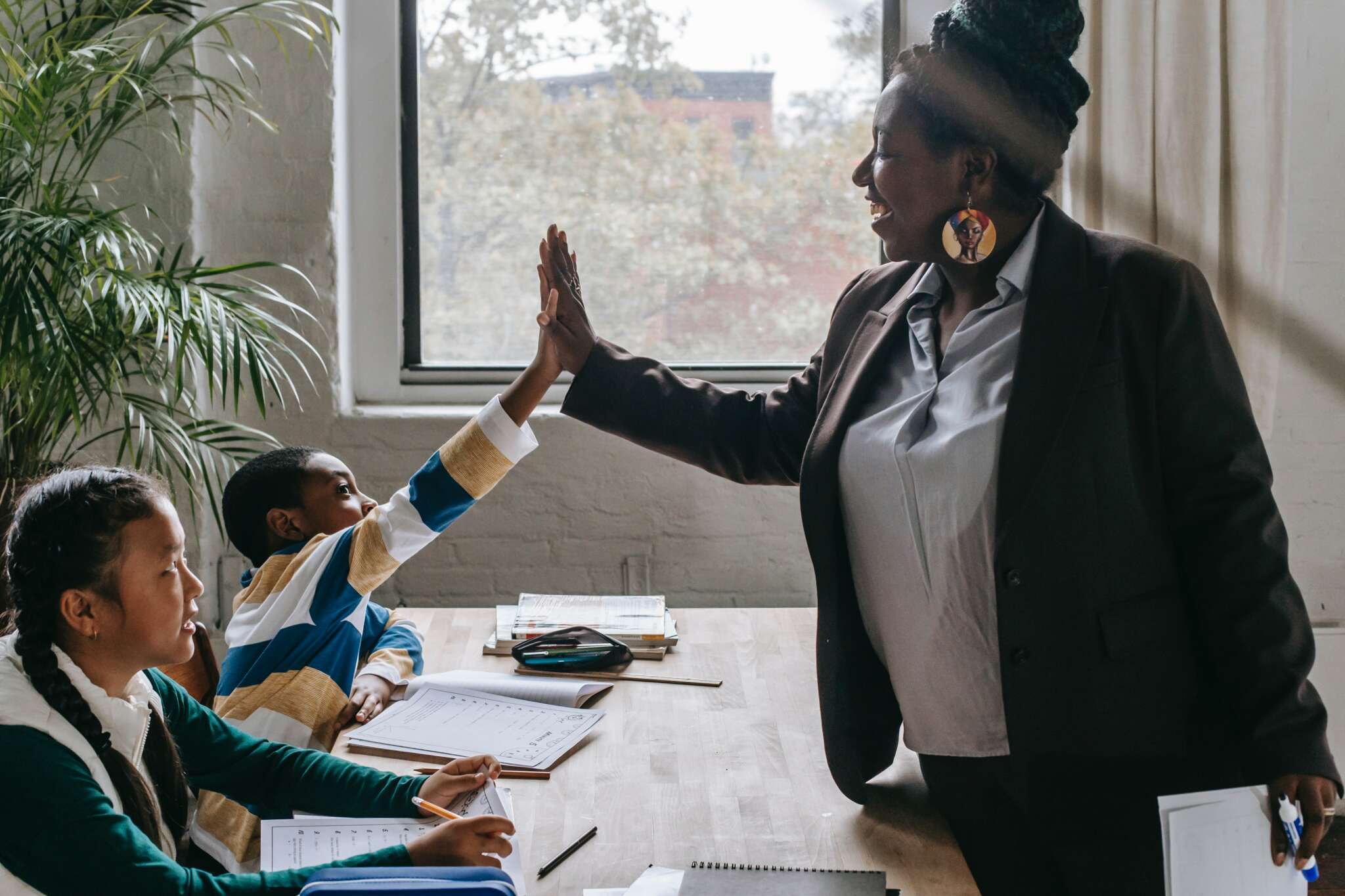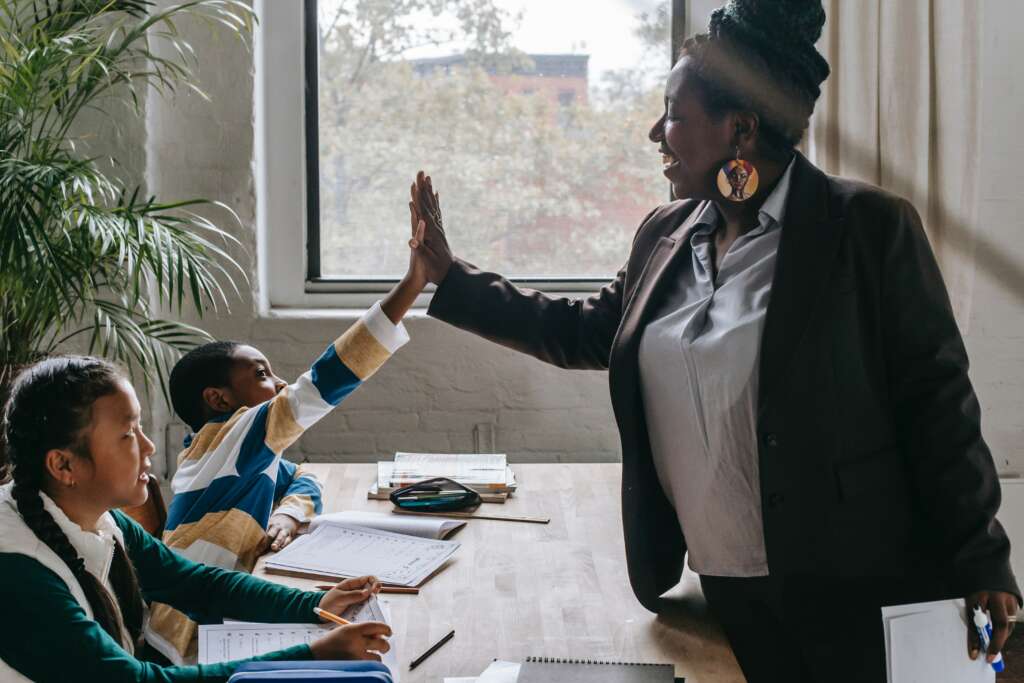 Teachers are one of the most important pillars of human civilization. To appreciate their hard work, there's an entire week dedicated to it.
Teacher Appreciation Week 2023 will take place from May 8th until May 12th. The week-long holiday is celebrated every year during the first full week of May.
So if you have a teacher in your life and you want them to know how appreciated they are, we've got you covered with some great Teacher Appreciation Week ideas.
These unique ideas for World Teachers' Day will help you show your support for teachers in a thoughtful way.
Celebrate Teacher's Appreciation Week with Unique Ideas
Appreciation Gifts
These Teacher Appreciation Week gift ideas are sure to wow the teachers in your life. Whether you're looking for teacher appreciation gift ideas from the principal or Teacher Appreciation Week giveaway ideas from administrators these gifts will make the day for the teacher. 
Custom School Gear
Thank the educators in your life with custom school gear. This makes the perfect teacher appreciation gift to staff from the administration because the custom gear can conveniently be ordered in bulk. Ordering in bulk can help you save on big orders for staff. Bulk orders also make it easier to get gifts for large groups.
Choose from hats, vests, jackets, t-shirts, travel mugs, water bottles, backpacks, and other swag that can be used to represent school spirit. Custom school swag is a great way to gift teachers with something they wear to take pride in the place that they work so hard for.
You can order bulk teacher appreciation gifts through SwagMagic.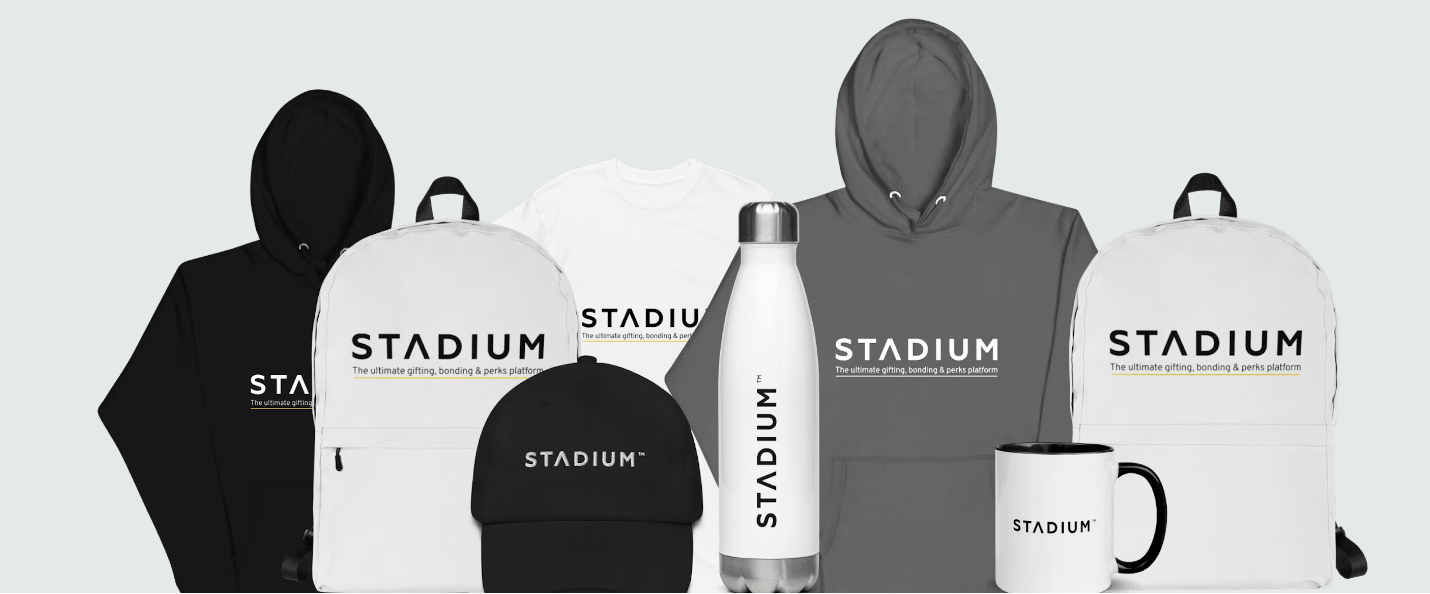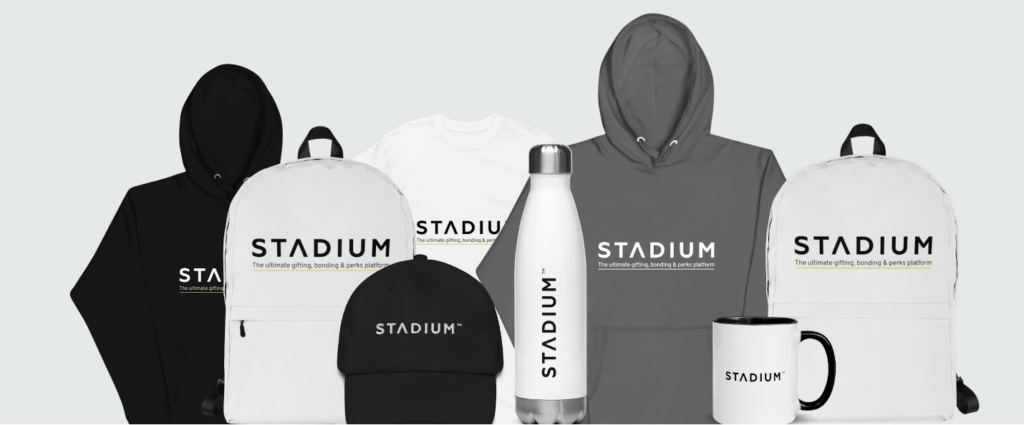 Appreciation Snack Box
You can't go wrong with gift boxes for teacher appreciation. Fill your teacher appreciation gift boxes with fun snacks and beverages to put a smile on their face. This Teacher Appreciation Gift Box can be customized as much as you'd like. Choose from special dietary restrictions if needed and even add a personalized message to express how much you appreciate everything that teacher does and how they make a difference.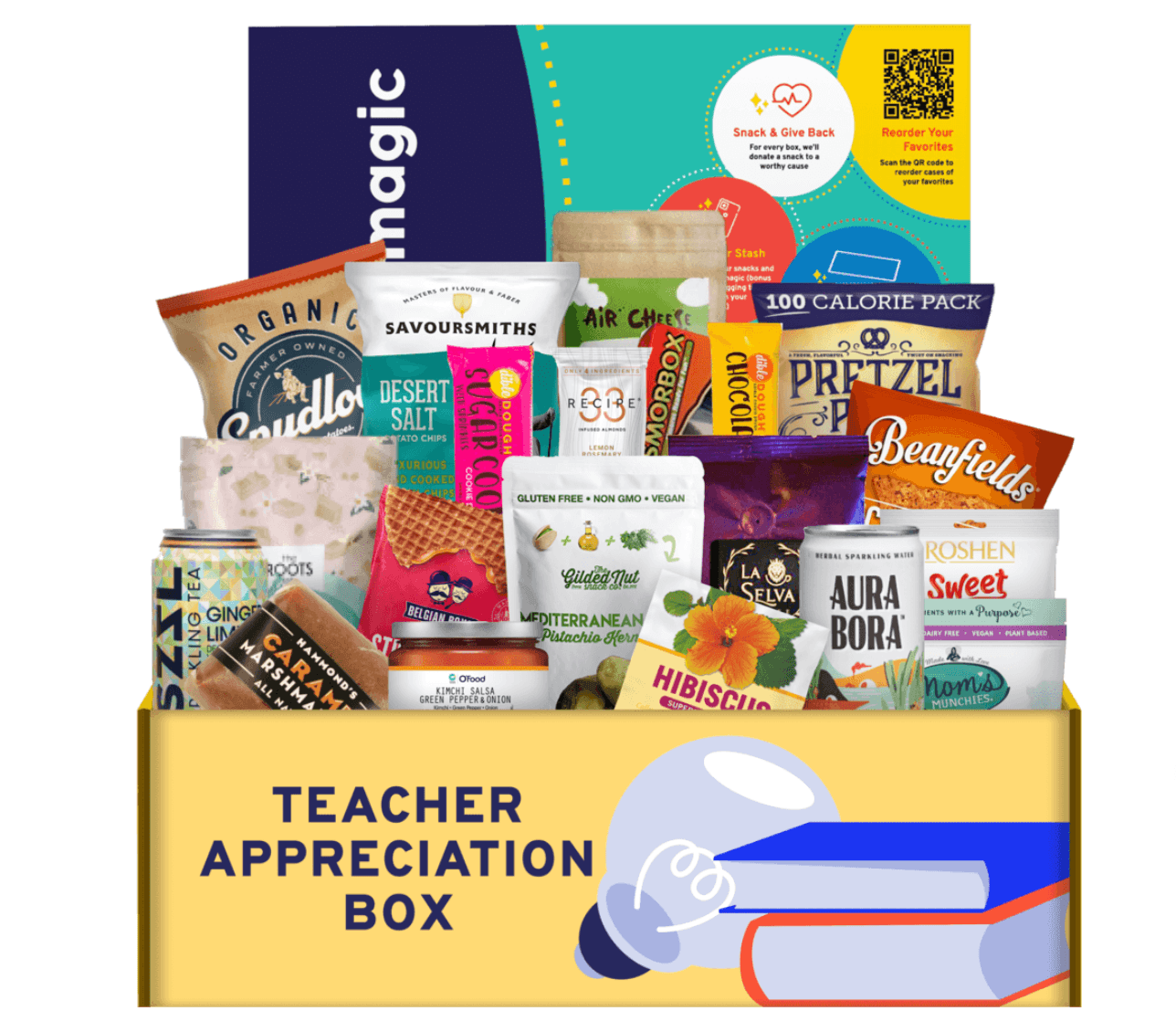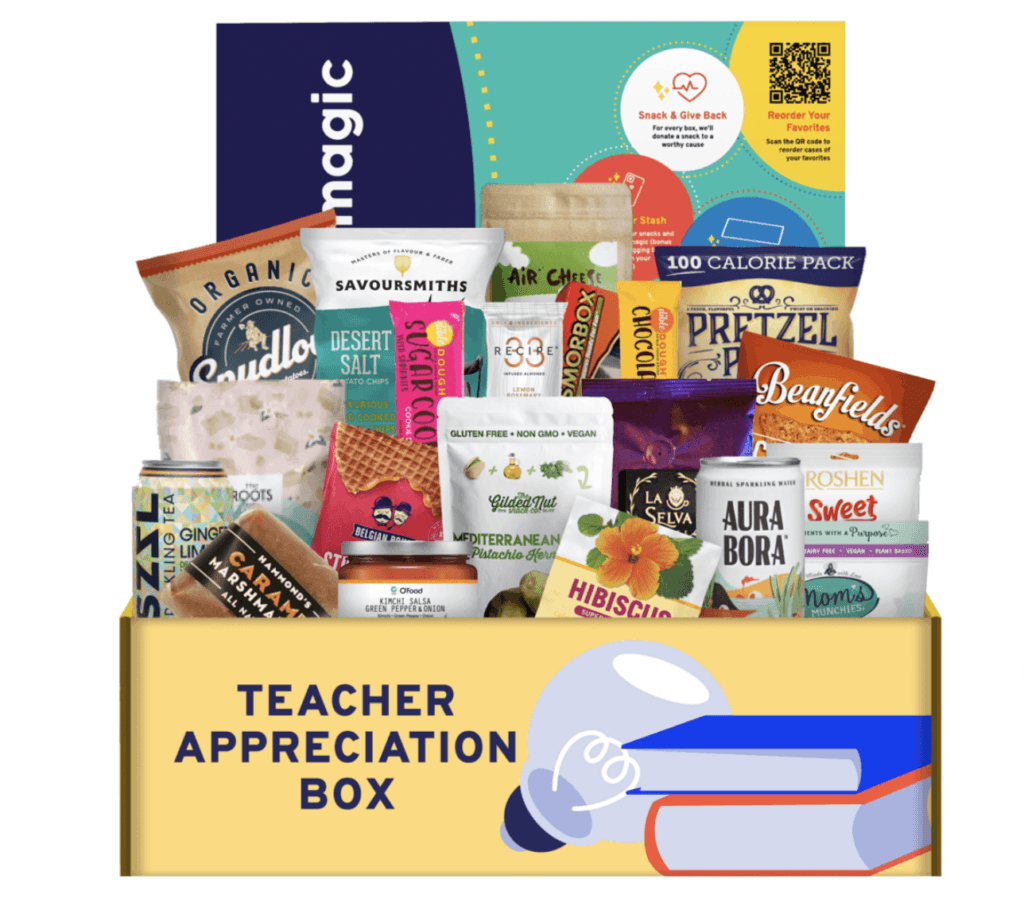 Thankyou Card
If you're gifting a teacher appreciation gift box or other gift and want to include a message, we have some Teacher Appreciation day or Week card ideas for you.
Cards are a thoughtful way to express appreciation and allow you to really express how thankful you are for everything that a teacher does for their students. Cards make great no-cost teacher appreciation gift ideas. If you're on a budget or have multiple teachers to show appreciation to, low-cost teacher appreciation ideas such as cards and messages can go a long way in expressing appreciation without breaking the bank.
When writing a teacher appreciation card…
Make it unique
Speak from the heart
Point out specific times they went above and beyond
Promotional and Discount Deals
You don't have to be an administrator, principal, or parent to show appreciation during Teacher Appreciation Week. If you're a business owner and want to show support for the teachers in your community you could offer Teacher Appreciation Week deals.
If you have an online store, offering special teacher coupon codes or a bonus gift for teachers during Teacher Appreciation Week make unique ideas for Teachers' Day online.
Other great Teacher Appreciation Week ideas for staff could be special events thrown to acknowledge and celebrate teachers. For administrators at schools, consider having a Teacher Appreciation Week theme to brighten up the school week.
Theme Based Celebration
Looking for Teacher Appreciation Week theme ideas? Use these ideas for inspiration when planning teacher appreciation 2023 at your school.
New Theme for Each Weekday
Throw a Teacher Appreciation Week at school and make each day a different theme. During these theme days, you could encourage staff to dress for the theme and fill the staff room with snacks, drinks, decor, and other fun things that fit the day's theme. Some ideas for theme days include sports theme days, celebrating spirit week, or fun food theme days. For food theme days you could order bagels, pizza, tacos, and other fun dishes to reward teachers for all of their hard work.
For example, have everyone wear a jersey or t-shirt showing off their favorite team on a sports theme day. You can even get the students involved in the fun. The days could end with an assembly that includes a teacher vs. student dodgeball game.
Getting students involved in Teacher Appreciation Week is a great way to spread appreciation. Feel free to include teacher appreciation activities for students, such as having students write notes to teachers.
Appreciation Quotes and Messages
Quotes and teacher appreciation words are other great ways to show appreciation. Instead of looking for Teacher Appreciation Week ideas on Pinterest, we have a whole list of quotes and ideas to get you started.
Quotes for Teachers Appreciation Week in your messages or display them around the school:
"Nine-tenths of education is encouragement."- Anatole France
"A good teacher can inspire hope; ignite the imagination, and instill a love of learning." – Brad Henry
"Better than a thousand days of diligent study is one day with a great teacher." – Japanese Proverb
"A good teacher is like a candle – it consumes itself to light the way for others."- Mustafa Kemal Ataturk
"The great teacher is not the man who supplies the most facts, but the one in whose presence we become different people."- Ralph Waldo Emerson
"A teacher takes a hand, opens a mind, and touches a heart."- Unknown
"It takes a big heart to help shape little minds."- Unknown
Use these quotes when crafting a message to include in your teacher appreciation gift basket!