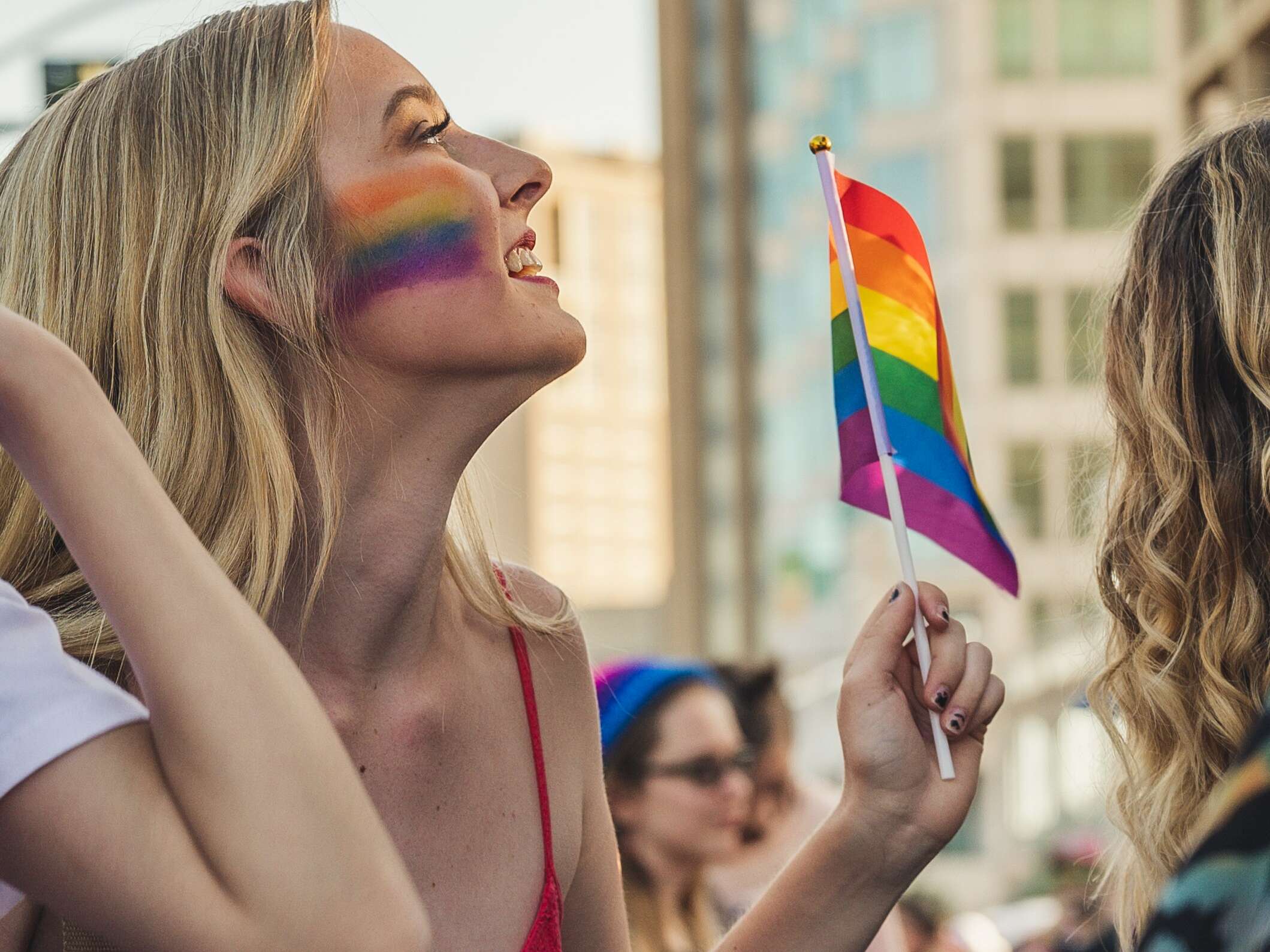 June is Pride Month! Pride Month is a time to celebrate the impactful history of lesbian, gay, bisexual, transgender, and queer individuals. Pride Month is also a time to recognize all of the amazing LGBTQ contributions to society, celebrate diversity, and embrace inclusivity. 
There are so many amazing ways to celebrate pride month. Pride month ideas range from attending Pride Parades, flying a pride ally flag, or showing allyship with pride ally shirts.
So, if you want to learn more about Pride Month and how you can show your support for LGBTQ inclusivity, be sure to keep reading to learn more about our Pride Month ideas!
So, why do we celebrate pride month?
LGBTQ Pride Month is celebrated annually throughout the month of June to commemorate and celebrate the 1969 Stonewall Uprising in Manhattan. This momentous event in American history was a huge turning point in the United States Gay Liberation Movement.
While the original pride day took place on the last Sunday of June, it eventually grew into a month-long celebration. Many major cities in the US turned that day into a month-long series of events. Today, June is celebrated as Pride Month, both nationally and internationally
If you're not sure how to celebrate pride month, there are so many different ways to do so. Pride celebrations include pride parades, workshops, picnics, parties, and concerts. Celebrating pride isn't just limited to the LGBTQ community either, plenty of straight allies show their support by celebrating Pride Month.
Attend a Pride parade or virtual event in your local community or online.
Organize a virtual Pride-themed party or get-together with friends and family.
Host a movie or documentary screening featuring LGBTQ+ stories and narratives.
Volunteer or donate to LGBTQ+ organizations or charities.
Participate in educational or awareness-raising events, such as LGBTQ+ history lectures or diversity and inclusion training.
Pride Month Theme Ideas
"Together We Rise": Focusing on unity, inclusivity, and solidarity within the LGBTQ+ community and beyond.
"Queer Through the Years": Celebrating the diverse and vibrant history of the LGBTQ+ movement and culture.
"Proud and Loud": Emphasizing the power of speaking out and speaking up for LGBTQ+ rights and visibility.
"Love is Love": Highlighting the beauty and diversity of LGBTQ+ love, romance, and relationships.
"Colors of the Rainbow": Celebrating the many different identities, experiences, and stories within the LGBTQ+ community, represented by the colors of the rainbow flag.
Looking for LGBTQ event ideas? Well if you're looking for a fun way to show allyship and celebrate Pride Month, consider throwing a Pride party! You could host this party in the office, at school, or just a party among friends.
When planning your pride party, you could come up with fun pride theme ideas, such as a rainbow-themed party or a pride history theme. Decorate with pride party decorations such as colorful balloons, rainbow banners, and quotes about inclusivity. Be sure to bring lots of fun Pride snacks to the party, such as pride-themed cupcakes!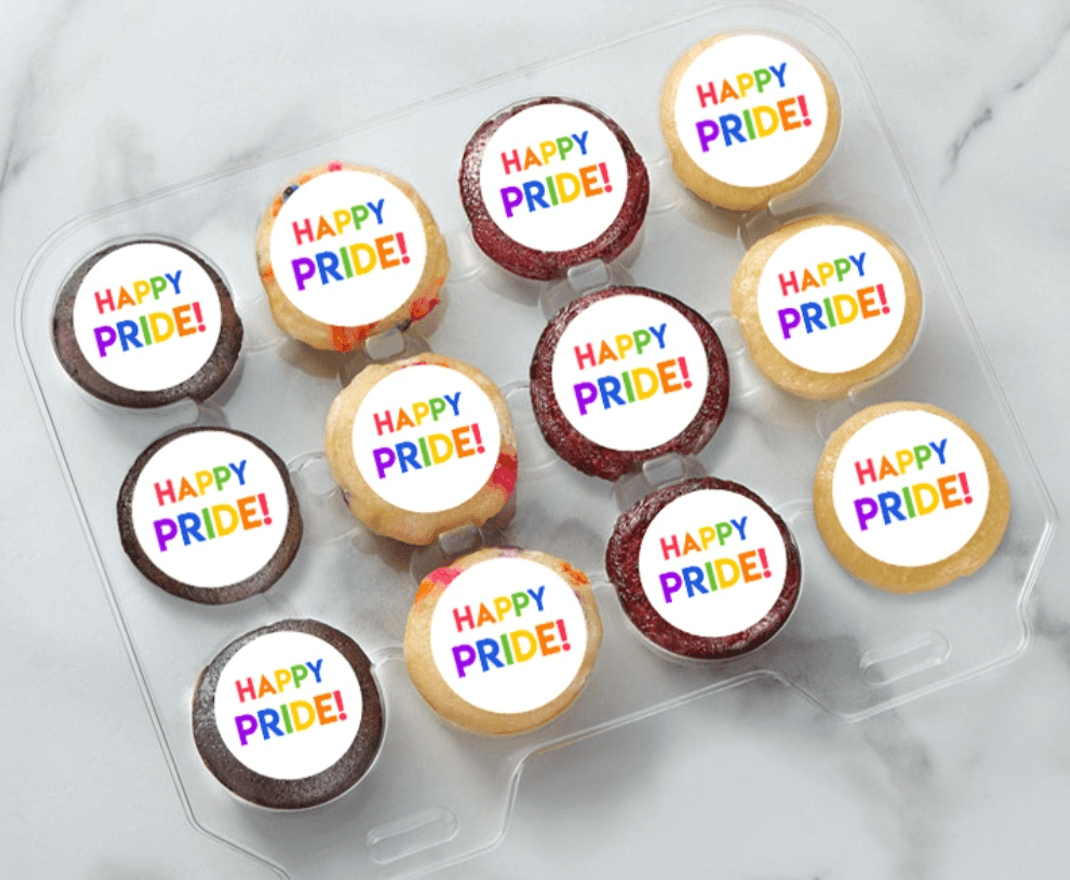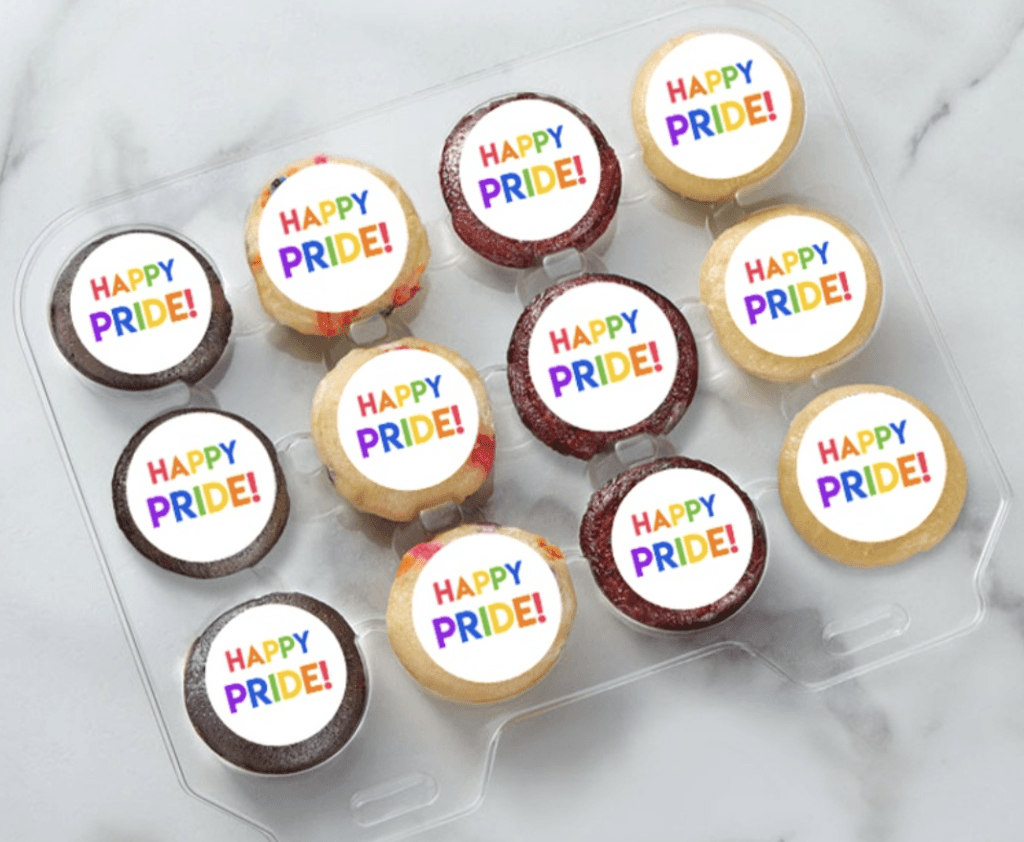 Pride Month Campaign Ideas
For businesses looking for pride month ideas, there are plenty of ways that you can incorporate this celebratory month into your workplace. Lots of businesses choose to run pride month campaigns during the month of June. Pride month campaigns are often centered around inclusivity, diversity, and other positive pride themes.
Some great pride month campaign ideas that you could use for your business include:
"Stand Up for Pride": Encouraging people to show their support for LGBTQ+ rights and visibility through social media activism and/or public demonstrations.
"Pride in the Workplace": Fostering diversity and inclusion in the workplace by promoting LGBTQ+ education, awareness, and support.
"Pride Across Generations": Highlighting the intergenerational aspects of the LGBTQ+ community and sharing stories and experiences across different age groups.
"Queering the Norm": Challenging traditional gender and sexual norms through art, fashion, music, and other forms of creative expression.
"Proud and Free": Advocating for the liberation of LGBTQ+ people from oppression, discrimination, and violence, both domestically and globally.
A purchase with a cause – donate a certain percentage of a purchase to an LGBTQ charity or group.
Put out pride-themed products (You could also do this as a part of the purchase with a cause initiative)
Run a pride-themed social media campaign – share quotes about LGBTQ pride, inclusivity, and diversity.
How To Celebrate Pride Month At Work
Wondering how to celebrate pride month at work? Celebrating Pride month at work is a great way to incorporate inclusivity and diversity into the workplace. So, if you want to bring some of the celebrations to the office, we've got some pride event ideas for work for you.
Here are some pride month ideas that you can do at work:
Attend a Pride Parade or event as a company
Order branded company merch for Pride Month
Publish a Diversity and Inclusion newsletter centered around Pride Month
And if you're in a classroom setting, there are plenty of LGBTQ activities for schools that can be done to support diversity and inclusion.
Some pride month activities for students include:
Pride Month assembly
Reading books about Pride Month and having a discussion after
Learning about LGBTQ history in America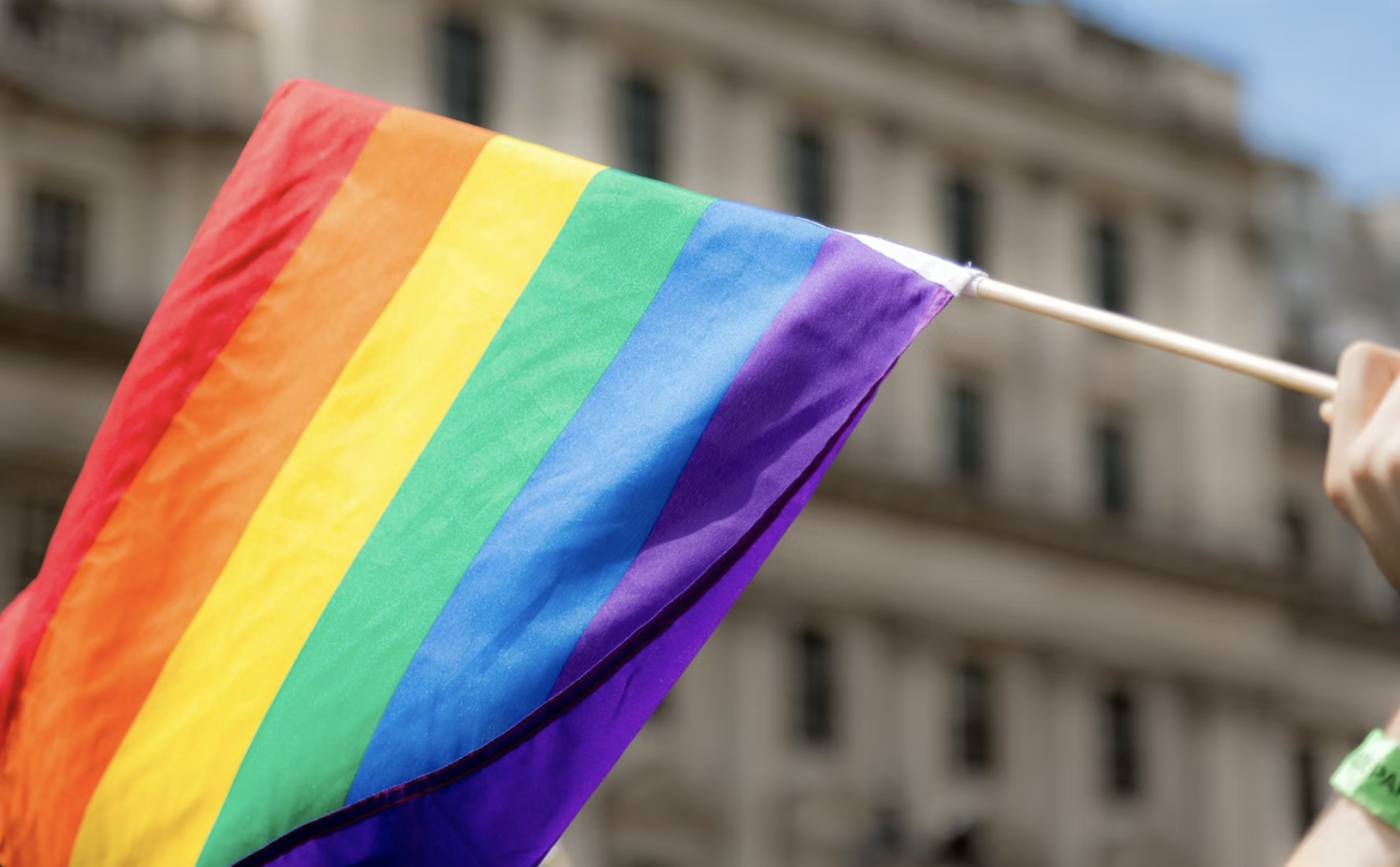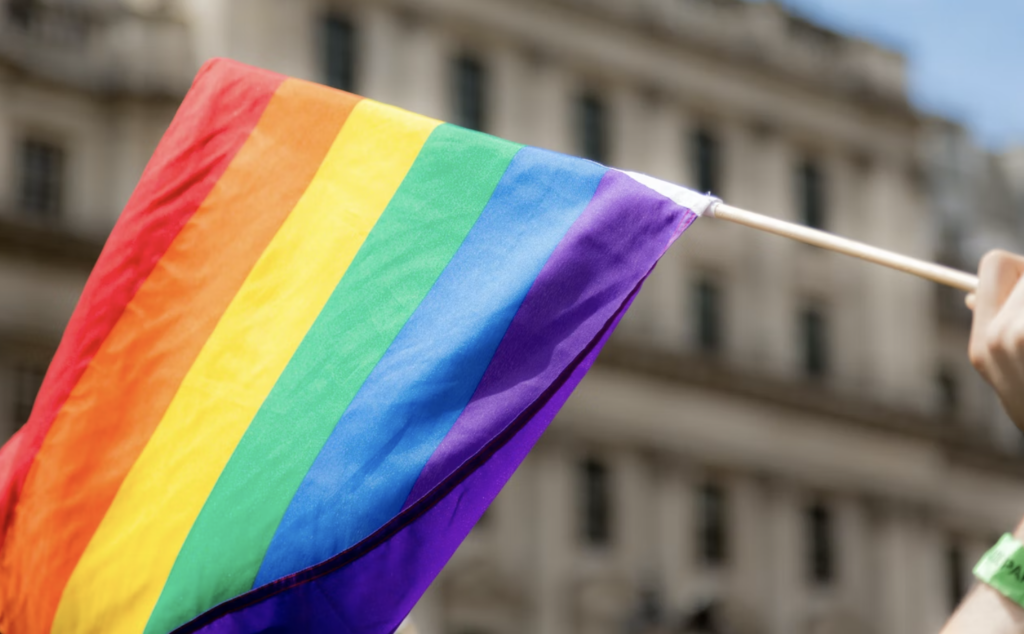 Pride Month FAQ
Still, want more helpful info about Pride Month? Check out this FAQ to help you navigate Pride Month:
What not to wear to pride?
Pride Parades are all about the celebration of inclusivity, diversity, and taking pride in who you are. With that being said, wear whatever you want to a pride parade as long as it is not hateful or derogatory.
Is it safe to go to pride?
Pride events are safe to attend. Many events have security or law enforcement to ensure the safety of the crowd.
Can allies wear rainbow?
LGBTQ allies can certainly wear rainbow to show their support for the Pride Movement. Wearing rainbow lets people know that you're an ally.
What to wear to pride as an ally?
Pride allies can dress as they please to attend a pride event. You can wear rainbow colors (something that symbolizes pride), or choose not to. It's completely up to you!
What to wear to pride as a straight person?
As a straight ally, you can wear what you want to pride. Wear a rainbow to show your support or a t-shirt that says "ally." Consider making a custom t-shirt or another accessory with some variation of phrases or quotes about LGBTQ allyship to express your support.
How to celebrate pride month as an ally?
As an ally, you can show your support during pride month by attending pride events or parades, donating to LGBTQ charities or causes, attending a rally to show your support for LGBTQ causes, wearing pride gear to show allyship, or giving Pride Month gifts to friends.