Amazing office gift ideas for the perfect team.
An innovative office gift for staff.
A portable, battery-powered spray bottle converts table salt and regular tap water into a natural, renewable cleaning solution—like bleach but without toxins.
Perfect for cleaning desks, door handles, grocery carts, and more.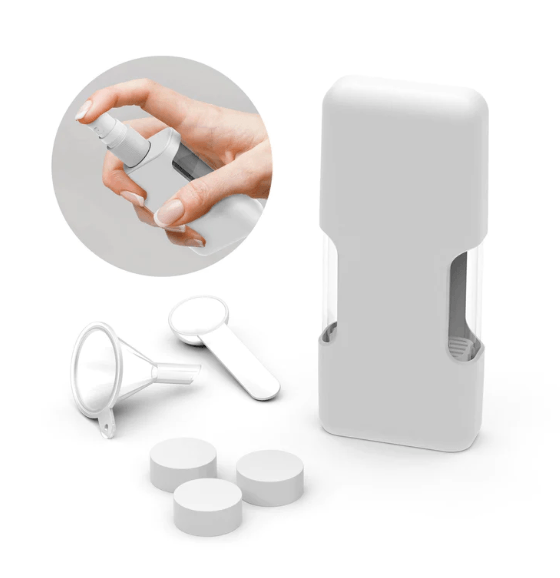 An ideal personalized office gifts for employees.
This camping essentials kit is perfect for outdoor enthusiasts on the team.
It includes a stowaway, campfire mug, penny keyring, notebook, and jotter pen.
All are packaged in a soft-touch box with magnetic closure. Outdoor team-building adventure, anyone?
A practical office gift idea for your team.
A miniature vacuum is perfect for maintaining a clean workplace and any other small space in need of a quick cleanup.
Its small size makes it easy to store and carry around everywhere.
A comfortable and cool office gift for him and her.
These high-quality, US-made embroidered socks perfectly combine comfort with tasteful style.
A brand logo can be customized on the cushioned soles for added team spirit.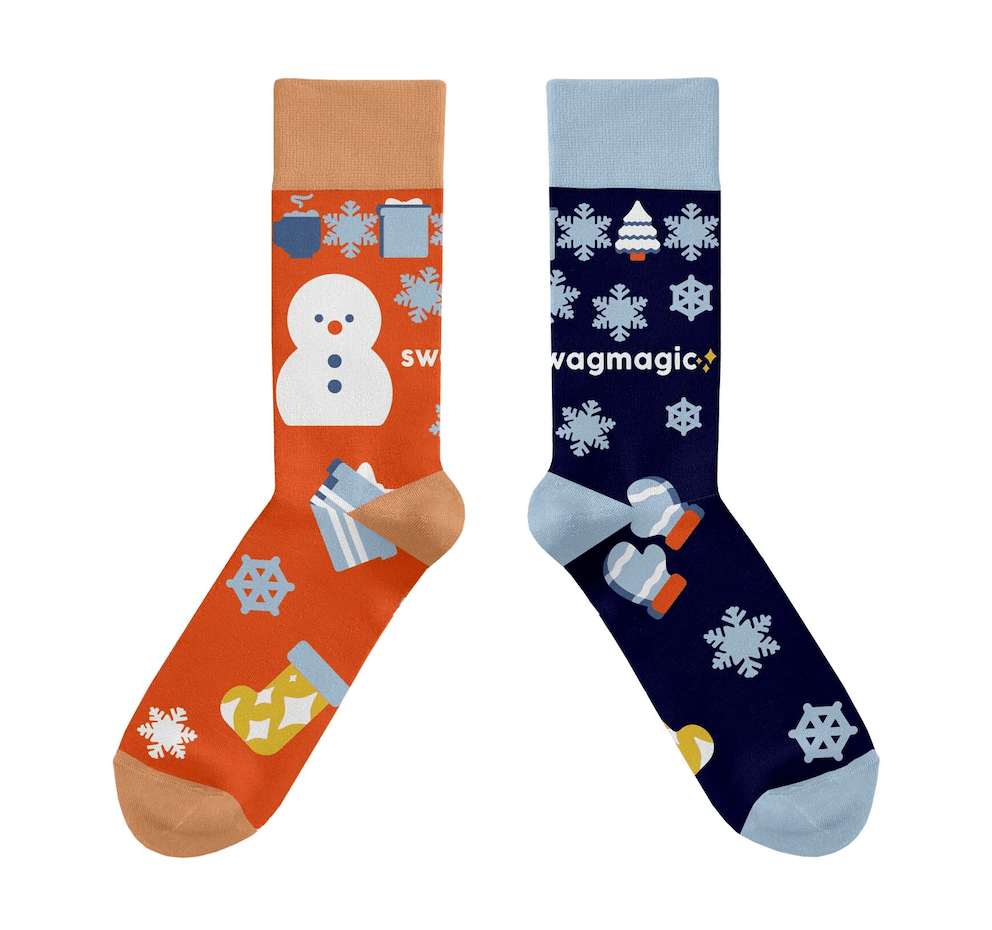 Custom Imprinted Round Puzzle
An office gift of entertainment.
Unique 500 piece round-shaped puzzle. The full-color imprint can be customized with personal photos, beautiful landscapes, pop culture references, or that special group photo you took at the last company party.
A simple yet elegant office gift idea.
Ruckman Roll keeps cords, accessories, and tech necessities all rolled up and stowed away in a convenient pack small enough for travel and easy storage—plus it's customizable.
Fill it up with other branded office essentials for a truly practical gift bundle.
A perfect office gift for travelers, city dwellers, and commuters.
This tactical backpack holds everything from a laptop to all the essentials needed to carry out the day. Featuring a large main compartment, a dedicated laptop compartment, side mesh pockets, and a frontal organization pocket.
It offers plenty of space and storage options.
The best office gift item that is not only useful but thoughtful also.
A handy duffel bag is ideal for team members who are constantly on the go. Despite its small size, this duffel bag is relatively spacious for carrying essential items that may need to be quickly accessible while on the road.
As far as gifts for office coworkers, there's nothing more fun than a portable games kit.
Included in this customizable gift are luxe dominoes, dice, and playing cards. Compact enough to bring along on road trips or store on your desk, this kit is sure to become a favorite among your coworkers.
Who says office gifts for men don't have to be comfy?
This cozy throw blanket is perfect for those employees who like to come home and relax to a nice movie by the fireplace.
Its soft, silky texture is hypoallergenic and machine washable. It is also customizable to your brand!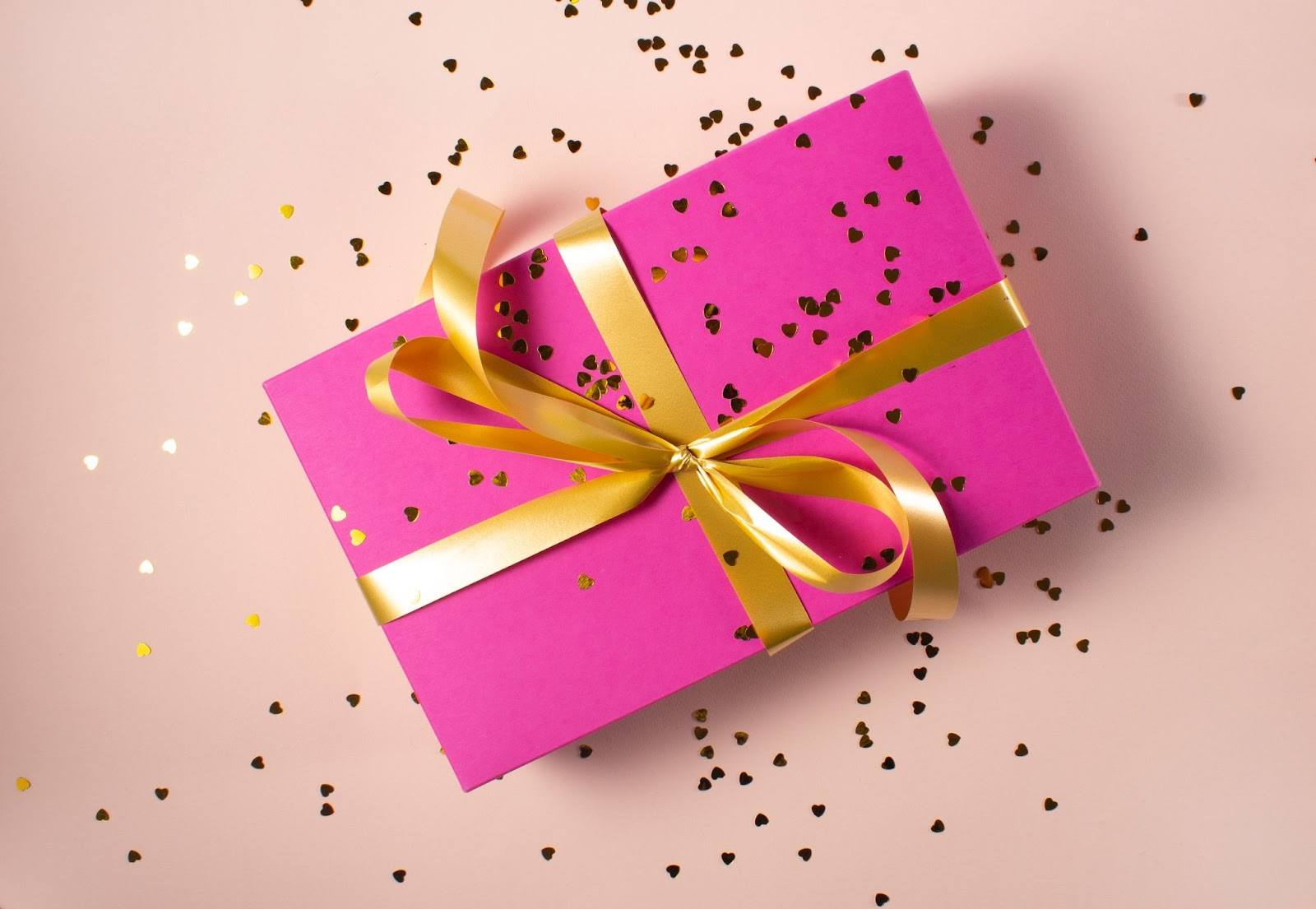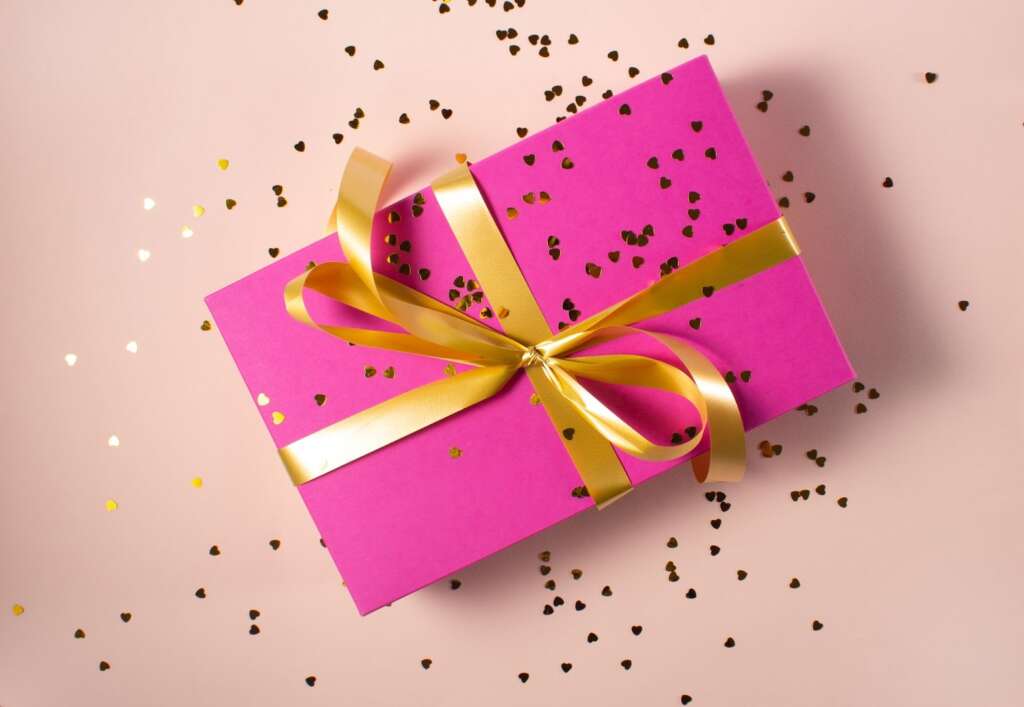 A luxury office gift idea for the team.
Make camping a glamorous experience with this adorable camping essentials kit. Everything you could ever need for a memorable, relaxing camping experience is all easily accessible in a soft-touch gift box with a magnetic enclosure.
The kit includes a knapsack, eye mask, key ring, mug, notebook, and a jotter pen.
Looking for practical office gift ideas? Encourage your team to enjoy a meal in the great outdoors with this collapsible picnic basket. As an ideal solution for smaller groups, this picnic basket comes equipped with a heat-sealed PEVA liner and double zippers for quick access to drinks and snacks—not to mention a built-in bottle opener!
Make any picnic an occasion with this Campster Field & Co. picnic blanket. This handy blanket features comfortable polar fleece with foam padding and PEVA backing as well as a front pocket ideal for storing mobile devices or other picnic necessities like utensils.
Perfect for taking a break from the cafeteria and enjoying lunch in the great outdoors.
An inexpensive office gift idea for employees and coworkers.
Decorate your coworker's desk with an aesthetically pleasing stapler. Available in 10 impressive colors, this stapler is sure to raise desk standards.
Customize it with the company logo or a fun, inspirational quote imprint on the side. Makes for a great eye-catching topper!
A useful office gift for techy office workers.
Laptop sleeves come in handy to protect computers from everyday wear. These fun laptop sleeves are offered in colored canvas and denim and over 40 zipper colors for customization. Plus, you can further personalize them with a large imprint on the side.
As far as home office gifts go, you can never go wrong with a nice scented candle.
These 8-ounce tumblers are available in various warm and refreshing scents ideal for relaxing after a long workday.
Customize them with a full-color label and the scrumptious aroma that best evokes your company's brand.
The smart design of this carry-on backpack is the perfect business gift idea for professionals like IT, medical etc. on the go.
Spacious enough to hold a laptop and lunch, the large main pocket was designed to hold at least 12 cans.
Perfect for carrying essentials to the beach or a nice picnic lunch!
A relaxing office gift idea and perfect for those coworkers that like to pamper themselves after work.
This handy massage roller would make an ideal and thoughtful office gift. With an ergonomic design to fit in the palm of your hand, simply roll the massager over the muscle for quick and easy relief.
A perfect office gift for any health and wellness enthusiast out there on the team.
These custom-print yoga mats are lightweight and cushioned for additional comfort and impact prevention. These yoga mats are made with foam material and are easy to maintain.
As truly thoughtful gifts for office staff, an elegant piece of jewelry makes for the perfect keepsake.
This engraved sterling silver bar necklace with a nickel-free coating is the perfect choice for a special gifting occasion. The necklace comes packed in an eco-friendly black leatherette-covered box for easy wrapping.
A funny office gift idea.
Prep your team for those happy hour evenings over Zoom with this practical essentials kit. Included in the kit are a pint glass, shot glass, Stacia, four zinos, a drippy set, and a message card. Everything is in a small personal-sized cooler!
Looking for a fuzz-free, fun way to show team appreciation?
These New York City rainbow bagels will be the talk of the party! Hand-rolled and shaped to perfection, these rainbow bagels add a bit more with dried cranberries, raisins, and cherries baked right in.
Plus, they feature delightful crunches of flavor and plenty of colors!
Talk about unique office gifts for coworkers!
This fun kitchen essentials kit is sure to inspire anyone to cook up a storm. The bundle includes an apron, oven mitt, towel, hot pad, and a message card all packaged in a Ripstop Piggy Back!
As far as funny office gifts go, this tiny dip trip is sure to cause a laugh or two.
As a sauce holder that attaches to the vent of your vehicle, the dip trip makes munching in the car a lot easier. Simply insert the vent clip into the vent of your car and place your favorite sauce in the holder!
There's something about tiny fans that makes cooling down a lot more interesting, especially when using them in front of others.
More of an essential than just a funny gift option, this handheld portable fan makes for a must-have item during hot summer days.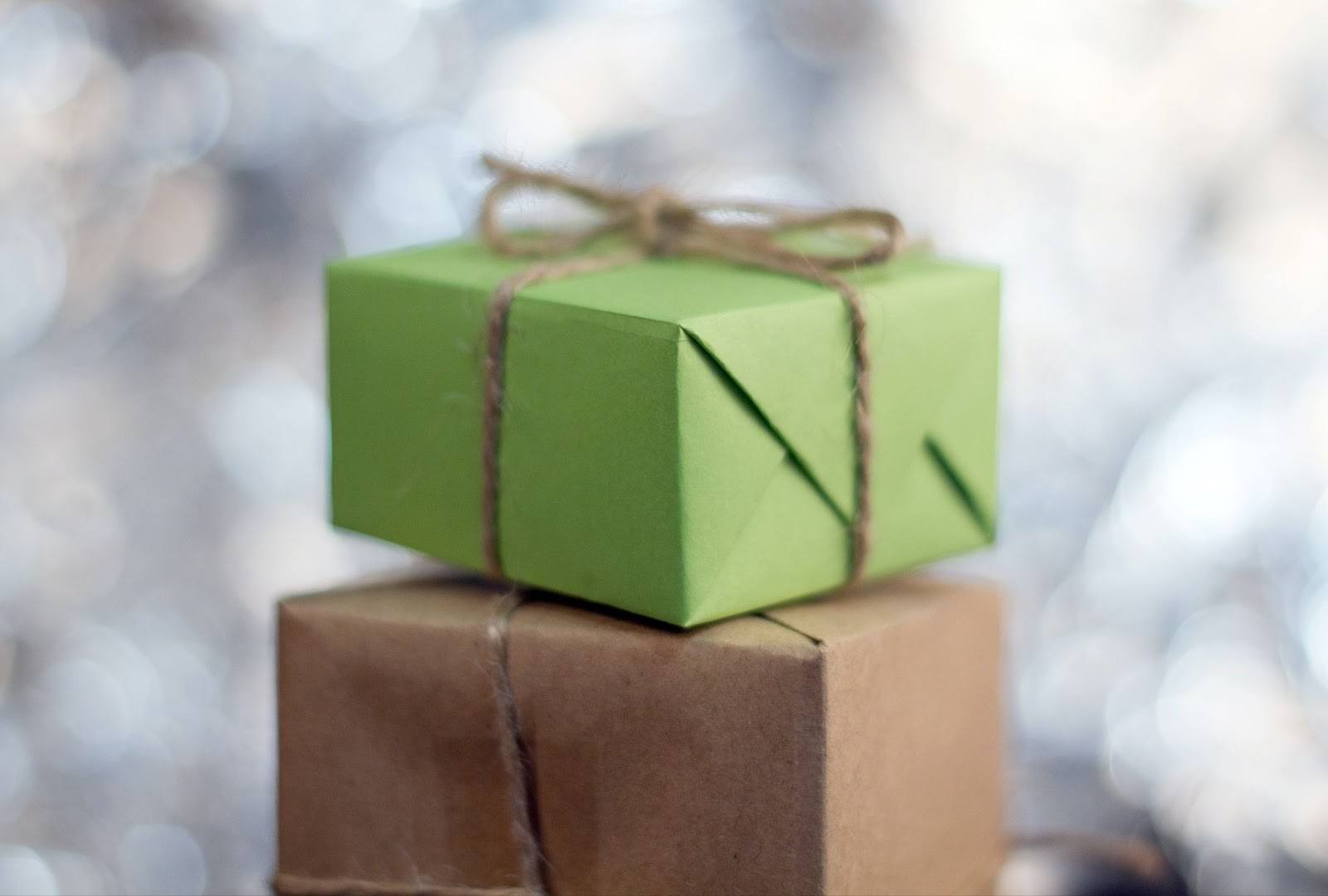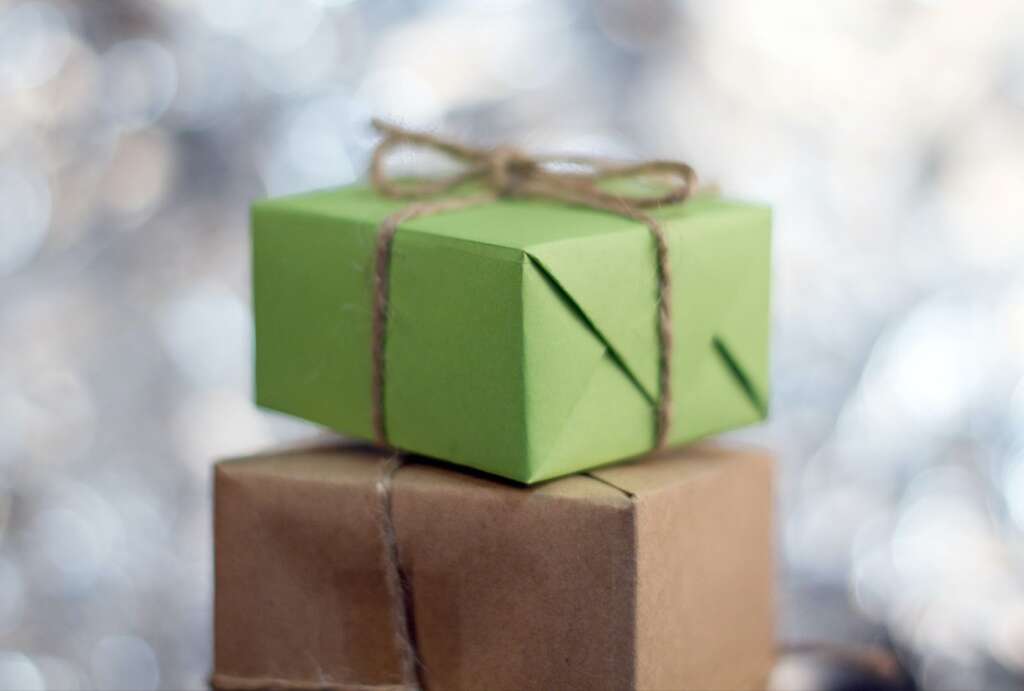 Swagmagic Makes Office Gifting Unique
Looking for the perfect office gift ideas?
SwagMagic has over 2,000 personalized office gifts for teams. Whether it be in the form of customizable employee swag kits or a simple branded stationery kit, you can personalize your gifts to meet brand standards or aesthetics.
An enhanced swag-treat experience for employees, teams, event attendees, and venture partners is available with great features including global gifting, a treat dashboard, open-link ordering, a treat schedule, and snack sharing.
Visit swagmagic.com for more!
Office Gifting – FAQs
What is Office Gifting?

Office gifting is a way to make employees and clients special through personalized and custom professional gifts.

Gifting meaningful and practical objects is a good sign of appreciation and recognition of the worth of your team members.
What are office gifts?

Office gifts are any giftable items such as a swag kit, a snack box, or desk accessories given to employees to make them feel appreciated.
What are good office gifts?

Popular office gifts like branded pens and water bottles are great office gift ideas.
How to categorize office gifts?

Office gifts for team members can also be categorized by gender, interests, and any themes involved.
Why office gifts are important and valuable?

The value of office gifts for team members at work demonstrates gratitude for their hard work and can promote an environment of collaboration and mutual appreciation.