A while back, our people ops team started brainstorming ways to encourage team building. With some of our team members still remote and the other half in the office, people ops was struggling to find ways to encourage collaboration among the employees, whether they were remote or in office. That's when they decided that hosting fun office activities could be a great solution. In fact, Forbes mentions that having fun at work is great for increasing productivity, collaboration and retention. So thus, National Fun at Work Day was born.
We'll admit that coming up with work party ideas took some trial and error at first. We tried egg races as a fun office activity at work at first, but then Kelly's keyboard got covered in egg yolk and she started holding a grudge against Brett, who'd tripped and flung the egg towards her desk. People ops decided to scratch the egg race idea and started brainstorming other fun at work ideas. We then realized that work parties were a great way to boost employee morale. They came up with a bunch of fun at work celebration ideas and eventually decided to start hosting fun office activities that weren't messy and allowed everyone (both in-person and virtually) to participate. Here's what they came up with: 
How to Host Fun Activities for The Office
There are tons of fun social event ideas that your team could try out. We realized that office party games were a great way to promote team building at our company – and we all had a lot of fun in the process. We realized that National Fun at Work Day was a good place to start. When brainstorming how to celebrate National Fun at Work Day, we came up with ideas such as team trivia and virtual events that allowed everyone to participate.
If you're not sure how to celebrate National Fun at Work day you could start by brainstorming work games that can be played both virtually and in-person. Of course if everyone in your office is in-person, you can go straight to hosting a scavenger hunt or a pizza party.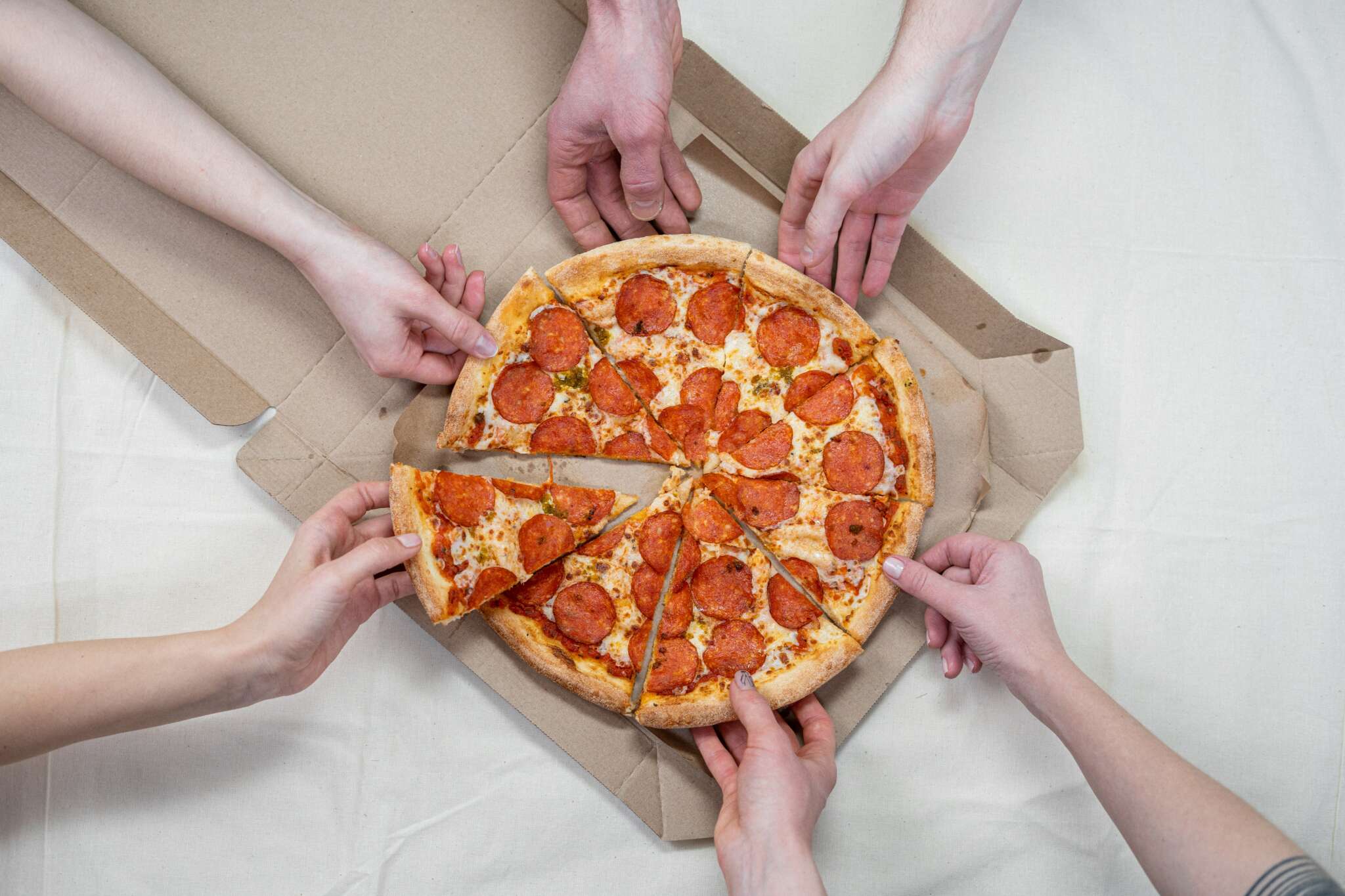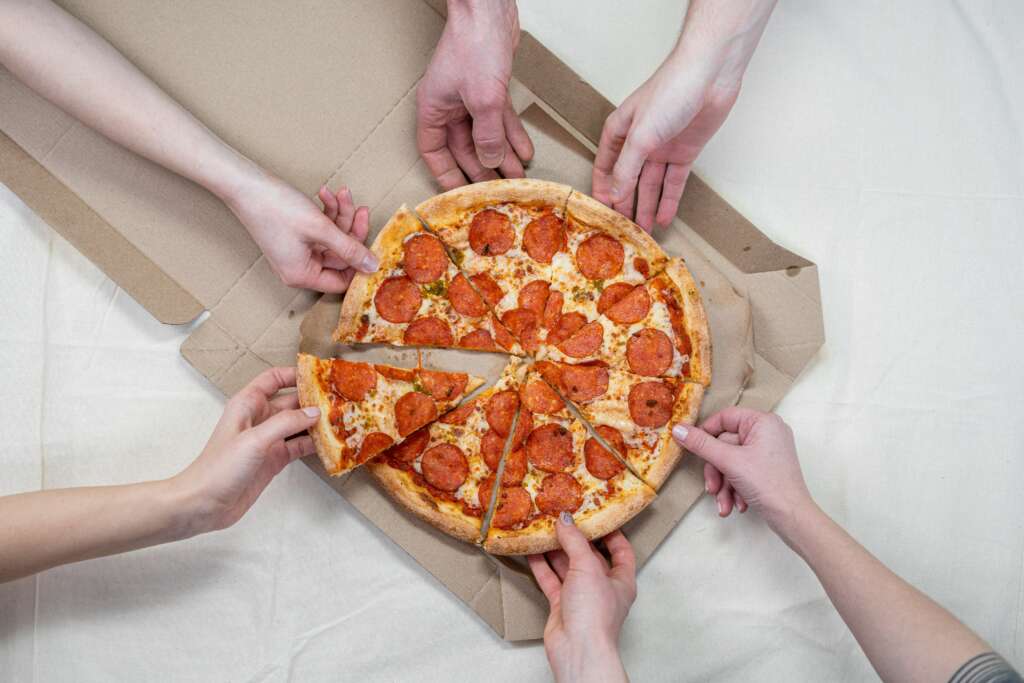 Every team is different, so the ideas will definitely vary from office to office, but here are a few of our suggestions:
Office Party Games
If you're in-person, consider hosting a field day on a warm day (but maybe skip the egg race). Start by designing personalized company t-shirts in two different colors. Then split the office up into two teams, with each team wearing a different color of the company swag. It's a great collaborative bonding situation – plus who doesn't love a little friendly competition!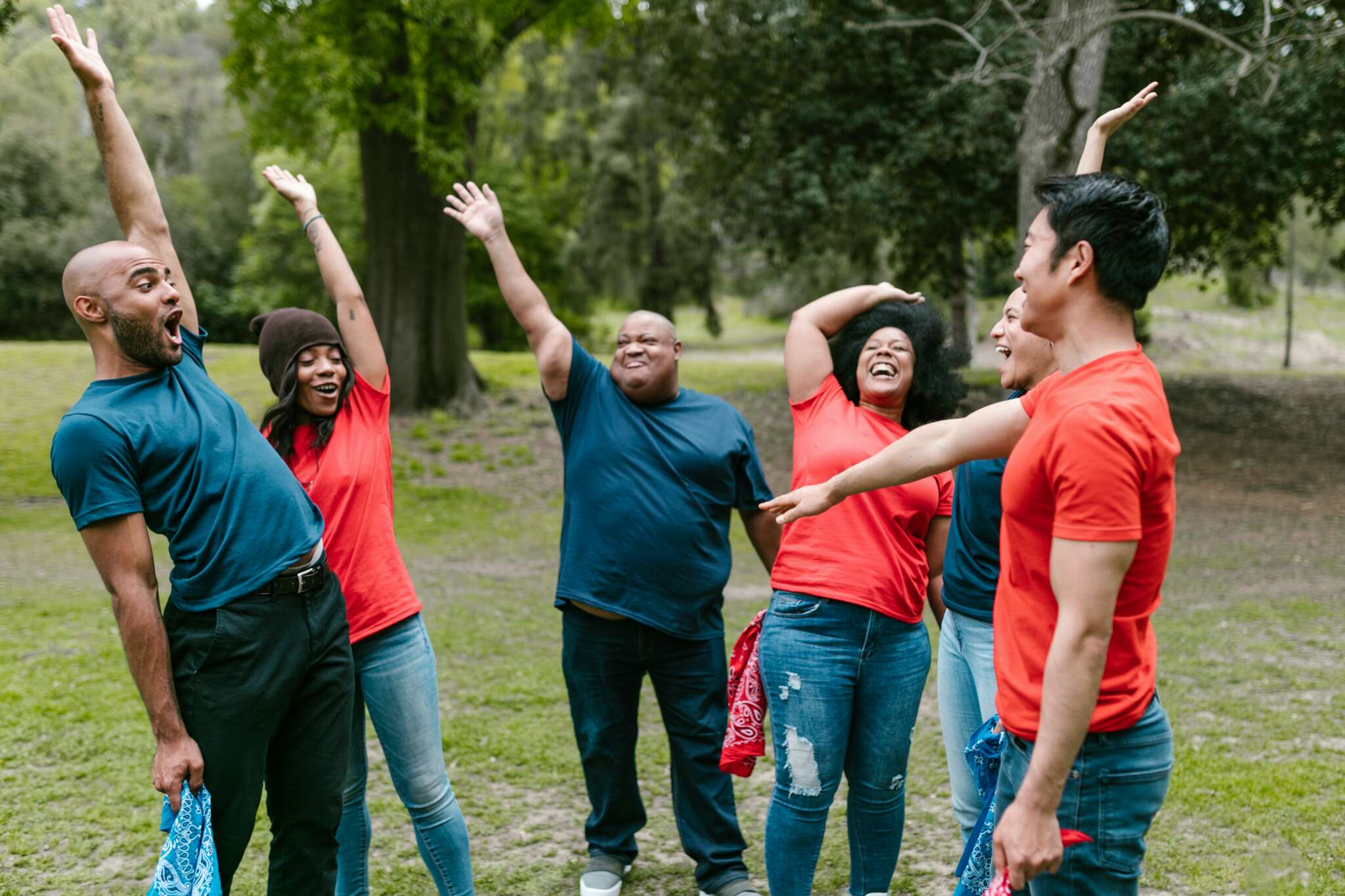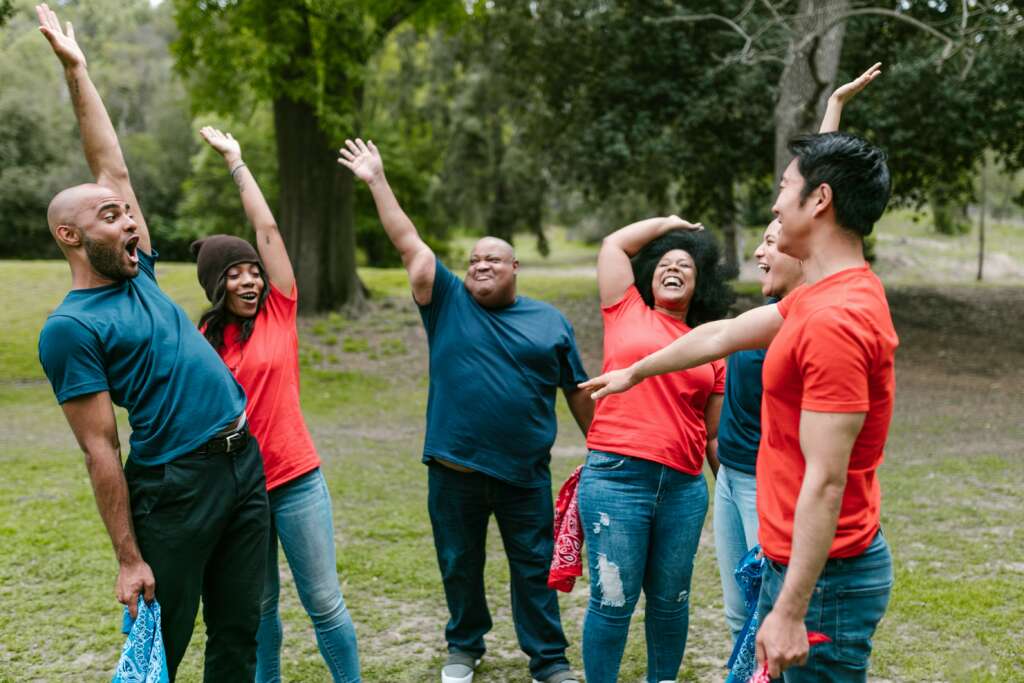 Hosting office party games doesn't just have to be for in person employees though. Since so many employees of ours work from home, we figured out a way to host fun holidays to celebrate at work virtually. We used teambuilds.com to host virtual experiences, such as a team trivia, bingo, collaborative training games and even comedy shows for the fun of it! Forbes mentions that collaborative activities and games such as these are great for boosting overall employee happiness.
Event Theme Ideas
Another idea for fun activities at work that you could try is to host office party themes. There are plenty of event theme ideas you could try such as snack theme parties or dress up themes. Though our company tried hosting a party with dress up themes for adults and it did get a little awkward when three people all showed up as Yoda from Star Wars. Like what are the odds of that happening?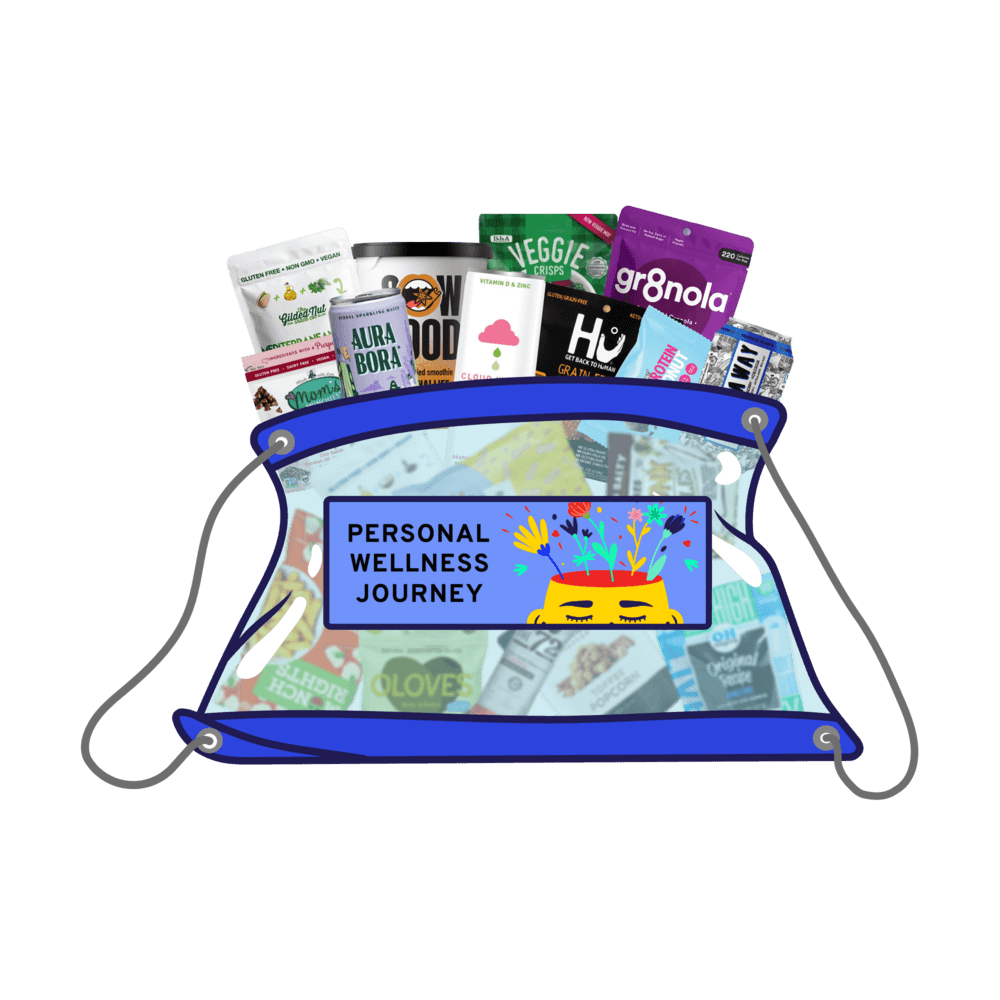 If you don't want to host an office activity that requires you to paint your face green, other theme ideas could include company swag days – where everyone gets some comfy company swag, like a sweatshirt and sweatpants, and the whole office wears sweatpants to work and enjoys snacks all day (that kind of sounds like a dream come true!).
There are also plenty of virtual theme activities you could try at your office, such as wellness days. For this, you could host virtual workout classes. It's a great stress reliever for your employees and science shows us that physical exercise boosts productivity!
Fun Office Activities for Team Building
If you really want to focus on the team building and collaboration aspect of office activities, scavenger hunts and trivia are definitely great ideas. You could even do an escape room (although our office tried that once and some of us are still traumatized from being locked in a room together for 5 hours).
If you're not sure which office activities to try, have your employees vote. Come up with a list of fun activities for employees, such as virtual team building events, trust activities, collaboration games and more. Whichever activities get the most votes – do it.
Moral of the story is that celebrating national fun day and incorporating fun activities into the office is a great way to boost employee morale. Well it certainly worked for our team at least! And hey – maybe you can do an egg race, just take a page out of our book and maybe don't do it inside the office . . .