Virtual team building activities are a significant part of running a successful business. Especially post Covid as most companies have kept their flexible work from home policy.
Team building in any company is a process that helps employees strengthen their bonds and increase camaraderie. This leads to them working towards the collective goals of the organization more efficiently. Team building is a process no company can afford to overlook. It has a lot of advantages for the business and gives employees a better workplace to do their jobs.
Types of Team Building Activities
Companies conduct different team building activities, in order to have employees develop new skills or orient the team to work better together. Activities can include:
Zoom Meeting kick-off ice breakers
Virtual happy hour with trivia games
Motivational speaker with breakout sessions
Virtual escape room
Solving a mystery game
Company meetup or retreat (live streaming)
These team building activities help build a strong team in which all the members can easily communicate with each other.
In the real world, it's fairly easy to conduct team building activities, but in a virtual setup, it's another story altogether. While virtual activities have been available for many years, it only really became very popular and even surpassed in person events. Almost everyone in the world now has the experience of attending a virtual meeting, so virtual team building events doesn't seem too much of a stretch.
Virtual team building activity ideas
There are several innovative ideas that can be used as virtual team building activities. Have a look at the following ideas that will lead your employees to build bonds with each other that are stronger than ever:
1. Virtual art sessions
Whether you love doing art or have never picked up a paintbrush, once you try to do any art activity as a calming exercise, there's no turning back. The smooth strokes of a paintbrush help you experience a state of flow. It helps you relax to such a level where you feel that all your stress has melted away. Nothing but you and the art you're making exists.
The soothing abilities of art are what make it a good choice to be picked up as a team building activity. This unique virtual session where team members can do some art activities together to bring out their creative genius are more than just fun sessions. They have a huge takeaway of peace and tranquillity among all members. You don't even need a ton of supplies to start it. Send out some stationery kits as corporate swag to your team and get them started on their art project. Doing art together on a virtual platform is a great team building activity as it allows individuals to be themselves in a safe group and express themselves artistically.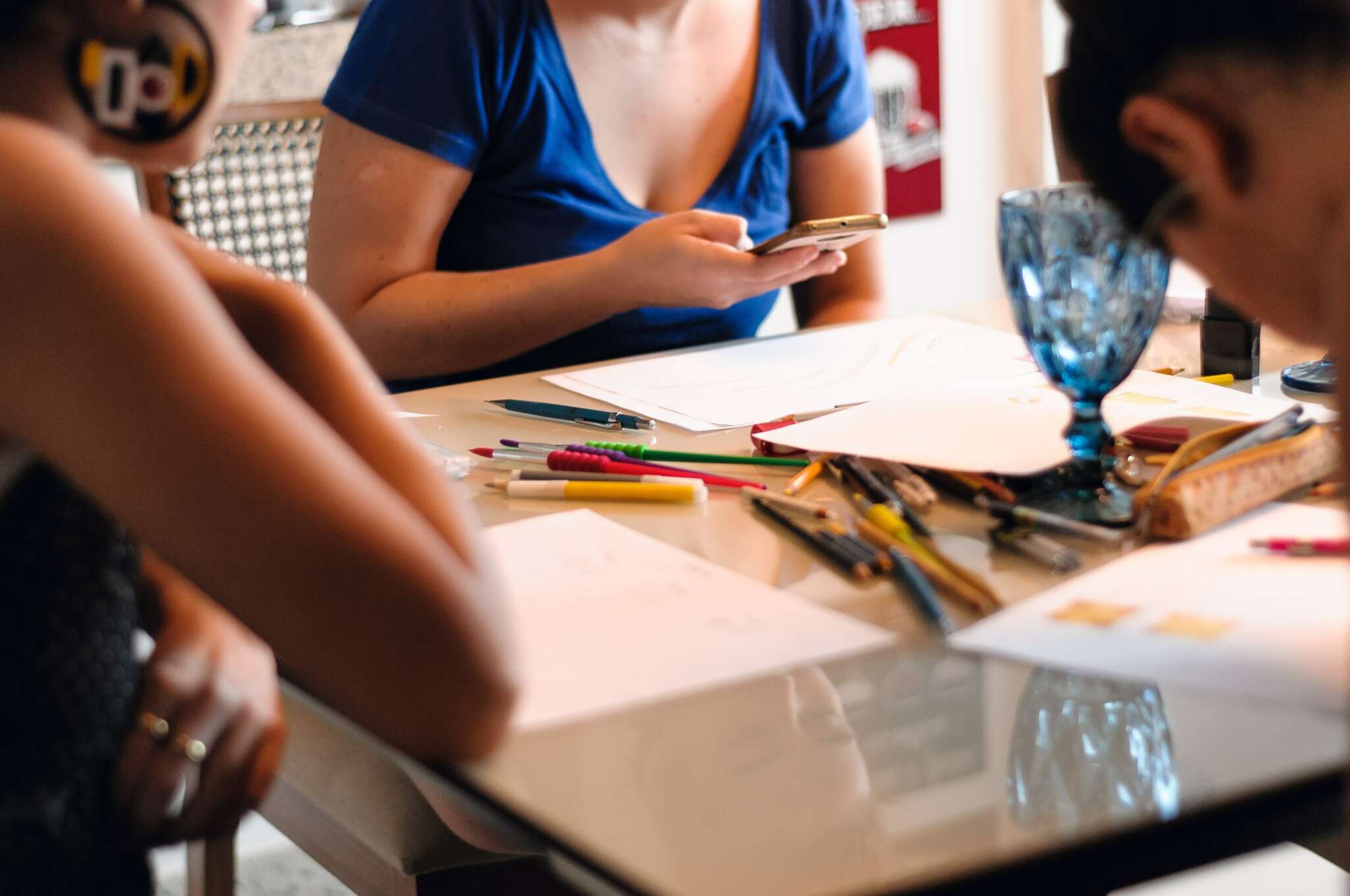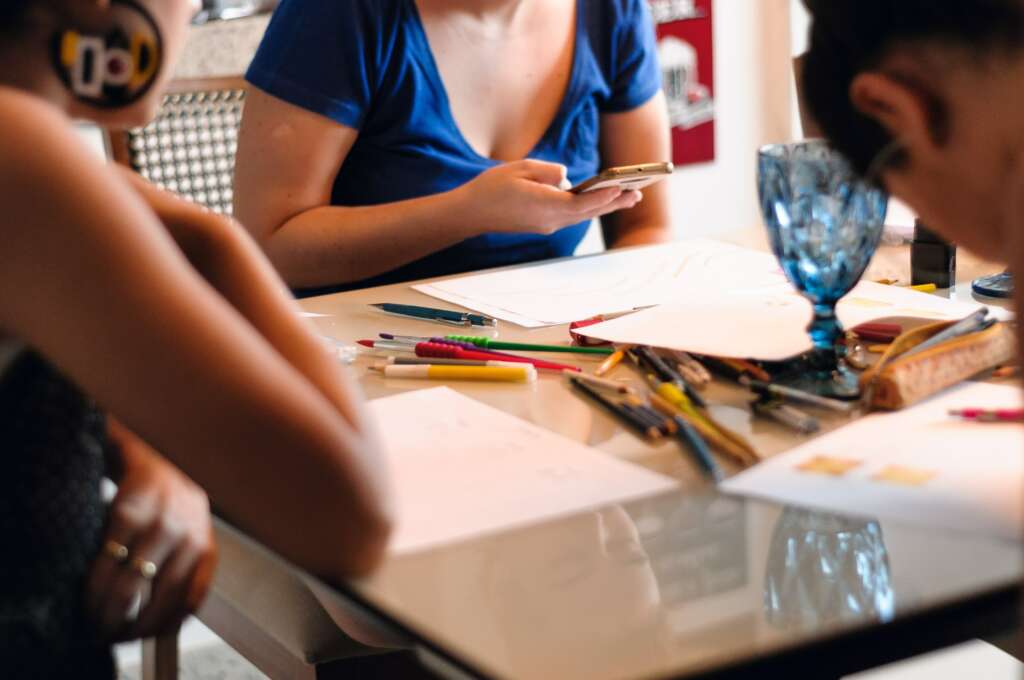 2. Virtual trips
Elevate your team building experiences through virtual trips. Gather your remote team and let them know you will be going on a trip together on a virtual platform. Virtual trips are an interesting team building idea because you can explore a whole city virtually. The trips can be to a famous tourist spot or famous travel locations like Chicago, Tokyo, or Paris. Whatever these places are famous for, your team members can get a taste of them.
Let them enjoy the taste of local snacks of cities like New York and give them an experience loaded with cultural information about cities like Tokyo. Snacks or food items from these cities can be sent to your employees before you start the trip. You can also send them souvenirs from these places after the trip like fridge magnets, beverages, coffee etc.
3. Virtual games with gifts
There is a child in each one of us that likes to hide the entire day but comes out the moment we talk about games and gifts. Everybody, no matter how old or young, loves to play games, especially if there are gifts involved. Conducting fun virtual games which will give your employees a chance to win exciting gifts is a good team building activity. The games can be as simple as trivia and as complicated as virtual murder mysteries. This is a great chance to help the team members feel comfortable with each other and enjoy the corporate swag they win through these fun games.
For this virtual event, you can include absolutely anything as corporate swag. Give out complimentary swag to all the participants even if they don't win. You can send T-shirts or jackets branded with your logo to all the participants to show them that their presence is appreciated. This activity has ample scope for coming up with creative corporate swag since anything can be given as a gift. Some ideas include travel accessories, apparel, hats, charging stations, power banks, ring lights and tote bags.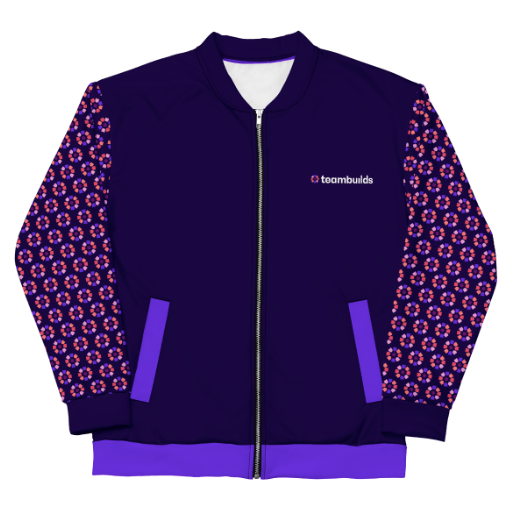 4. Virtual trivia challenges
Trivia challenges are enjoyed by everyone, especially when it is about a famous TV show like Game of Thrones or a movie that has recently been released. Hardcore fans would know almost everything about them including the personal details of the lives of the actors who played some prominents characters in these shows.
Conducting trivia challenges online will get your team excited and they will be more than thrilled to participate in this virtual team building activity. Branded merchandise can be sent to the team members before conducting the challenge as a token of motivation. Virtual trivia challenges are a great team building activity as they let your employees get to know each other on a personal level. They get to know each other's likes and dislikes and this results in them creating strong friendships with each other.
5. Open Mic Activities
An open mic event in your virtual workspace can be one of the most engaging activities for your team members. This event can involve several fun activities. Your team members can form small groups and collaborate for activities like a comedy sketch or a short skit. These activities will need more interaction between coworkers and would hence help build bonds and lasting friendships. At open mic events, you can even conduct poetry slams and find out about the creative side of your employees.
An open mic activity can be conducted like a competition and your employees can be given corporate swag towards the end of it. The corporate swag that will be suitable for this event would be ring lights, work-from-home furniture, tech accessories, laptop tables, laptop sleeves, etc. You can also give your employees a Bluetooth mic and speaker set with the name of your brand and your logo on it. These mics are popular now and can be used for karaoke nights with your friends.
6. Virtual Holiday Celebration
Several holiday based activities can be conducted to build the spirit of a team. Games like Halloween costume contest, Thanksgiving Trivia, Christmas Mad Libs, seasonal scavenger hunt, 4th of July puzzle etc. are just a few of the many exciting ones your team members can play. Corporate swag of all sorts can be given prior to this event. Stuff like apparel and snacks are among the top choices.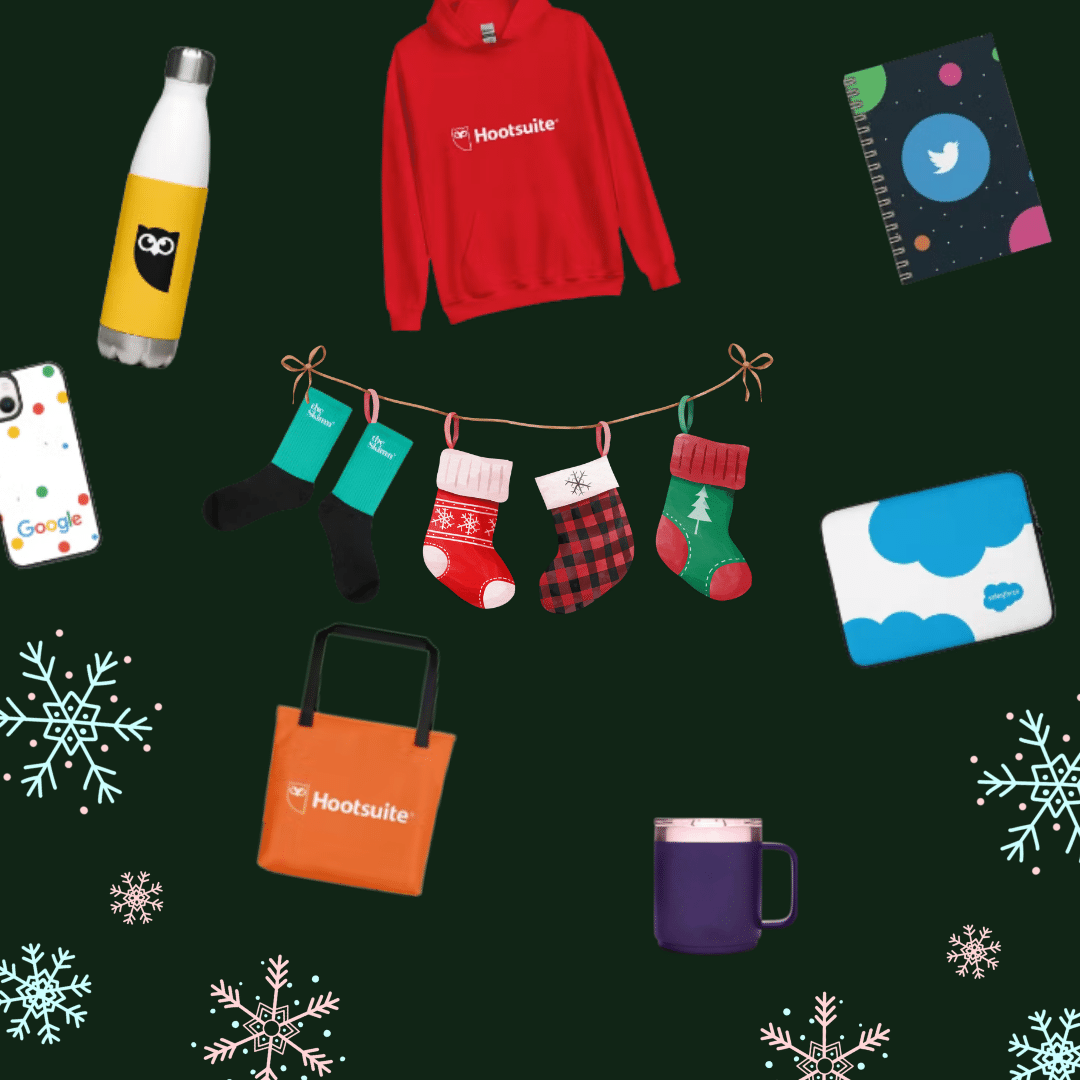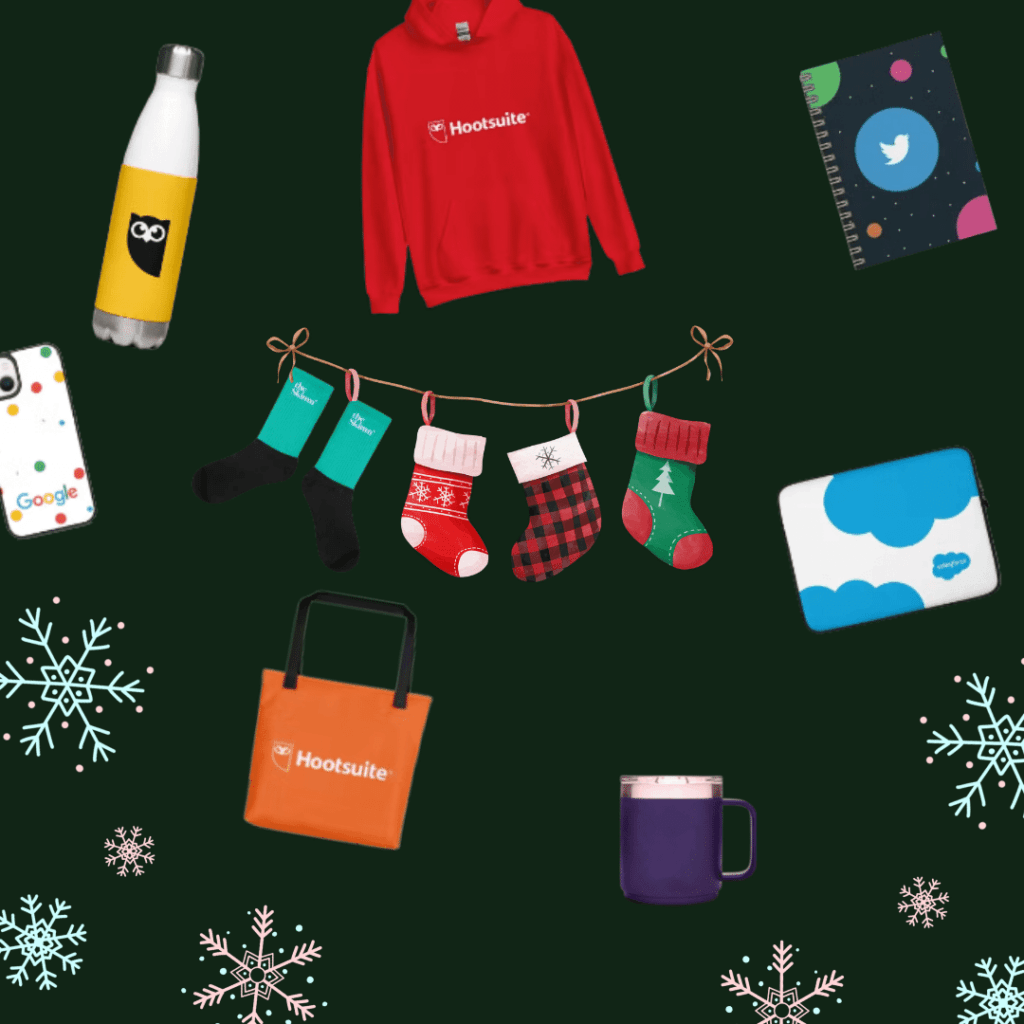 7. Virtual Campfire
A virtual campfire is as exciting as it sounds. To make it more interesting, send corporate swag like snacks and smores kits to your employees. Conduct activities like nature mad libs or tell ghost stories one by one. You can also play games like spot sasquatch or scavenger hunt. There are some platforms that allow you to take a virtual hike, as an addition to the virtual campfire event, you can also conduct a virtual hike for your employees. All of these activities have a lot of options for offering corporate swag to your employees.
Conducting a virtual campfire can be an extremely fun experience for your team. There is a huge scope of innovative corporate swag that can be given when you organize a virtual campfire. snacks would be the first and the most preferred option. You can also send backpacks, travel accessories, foldable chairs, instant cameras, candles, etc. To make this event even more fun, you can send your employees some customized apparel that they would sport during the event. You can also send customized blankets and pillows to your employees to get in the spirit of camping.
8. House Tours
If you've ever watched MTV crib tours, you know what this activity is about. In a remote work environment you barely ever get the opportunity to see each other in the workplace, let alone going to visit each other's houses. Through a house tour activity, you can ask each member of your team to show the rest of the members around their house just like the show MTV crib tour, they can tell interesting things about her house and the spots where they like to hang out the most. They can also talk about their favorite things they like to do during the day in each part of their house. This activity will be enjoyed by your employees as everybody will get a chance to speak and enjoy the limelight for a few minutes.
Virtual house tours can be made even more fun when your employees can show off their corporate swag. The best choice of gifts before conducting virtual House tour events would be home decor items. products like vases lamps, plant pots, home linen, decorative throw pillows, kitchen accessories, etc can be given as corporate swag.
Benefits of sending corporate swag before conducting virtual team building activities
Marketing source and brand awareness
Company Swag is a great source of advertising your products since it includes consumer products that are naturally going to be used every now and then. It is, therefore, a great source of marketing to give out corporate swag. Branded corporate swag naturally creates awareness about your business, your brand name, and your logo which in turn, increases the reach of your business. The more your company swag is distributed the more awareness it will create about your brand. When your employees use corporate swag given to them during virtual team building activities they will be indirectly marketing your brand
Boost company culture
Branded swag gives your employees a sense of belongingness and therefore creates a strong company culture for your brand. You can even attract great talent to your company by coming up with innovative swag ideas. It acts as one of the biggest factors in attracting more customers as well as talented employees. Good quality corporate swag helps your employees relate to the company culture and makes it even stronger. Employees living all over the world will feel like a part of a big family through these virtual team building activities and the corporate swag they get along with them.
Make your employees more excited to attend the event
Before conducting virtual team building activities sending corporate swag as something they can use during the event will get your employees more excited to attend the event. For instance, if you plan to conduct a virtual coffee break and before this event, you send coffee mugs, customized coffee powder packets, and some scrumptious snacks to your employees, they will be a more than willing participant in this virtual coffee break event.
Creates a happy work environment even when working remotely
Virtual team building activities allow people to socialize with each other when they are working from home. To make these events even more successful, giving out corporate swag is a must. Sending corporate swag is something most businesses do to encourage participation and socialization. With more and more participation in these virtual team building activities, you will have a workforce that feels genuinely happy about working in your organization. These happy employees help collectively create a happy working environment even when everybody is working remotely. Corporate swag has an important role to play in virtual team building activities since they ensure participation.
Make your employees feel valued and respected
The ultimate goal of any team building activity is to build a team that is stronger and wants to work harder. When your employees feel valued and respected within the organization, they would be more than willing to invest a little extra time, and a little extra energy to produce greater results. Corporate swag makes them feel that they are an indispensable part of your organization and that the work that they have been doing so far is valued by you. It gives them a sense of accomplishment when they realize that their work drives the company towards achieving the collective goal. Corporate swag lets your customers understand that they are doing an incredible job for your company.
Boosting sales
A team whose members have strong friendships with each other tends to be a team that is very productive. when your employees increase their productivity, naturally it will help you boost your sales. With a positive mindset and a dedicated attitude of your employees, you will be able to grow your business and make it more successful than ever.
How SwagMagic can help
Through SwagMagic you can build your own swag store and allow your employees to redeem gifts they choose, based on a set budget. Have a look at our sample stores to get a feel for what your store could look like. There's over 2000+ items to choose from and all of them can be designed based on your logo and branding. Consider using Team Builds for your virtual activities and pairing it with SwagMagic for relevant swag to be delivered before the event. Request a demo to learn more on how we can help you set up the perfect virtual event.