Celebrating national holidays has always been a part of our office culture. Holidays like Christmas, Thanksgiving, the Fourth of July, St Patrick's Day, Easter, Hanukkah, and many more are celebrated with a lot of joy. Celebrating these special days is an excellent opportunity for us to come together as one and appreciate the diversity of our workforce.
However, one day Janet wanted to understand why we didn't celebrate Veterans Day at the office. So she did some research on Veterans Day facts.
Celebrating national holidays at the office allows us to stay connected with each other and appreciate the different cultures represented. The holidays allow us to focus on the core values we share as a team. Core values such as compassion, collaboration, respect, and integrity.
That's when Janet proposed dedicating one day every year to recognizing military veterans at our company and their sacrifices and contributions.
At first, some people hesitated to embrace the idea. But after much discussion and debate, we agreed to establish a Veterans Day celebration.
There were a lot of facts about Veterans Day to learn.
Here are amazing 11 facts about Veteran's Day:
Veterans Day is a special day to honor and thank all who served in the United States Armed Forces.
Veterans Day is celebrated on November 11th every year in the United States.
Originally, it was called Armistice Day to commemorate the end of World War I, which occurred on November 11, 1918.
President Eisenhower in 1954, changed the name to Veterans Day to honor all veterans of the U.S. Armed Forces.
The official Veterans Day wreath-laying ceremony takes place at the Tomb of the Unknown Soldier in Arlington National Cemetery.
Individuals and organizations across the country host parades and ceremonies to honor veterans on Veterans Day.
Veterans Day is a federal holiday, which means that most government offices, schools, and businesses are closed.
As per the estimate of the U.S. Department of Veterans Affairs, there are currently around 19 million veterans.
The Veterans Day National Ceremony includes a moment of silence at 11:00 a.m. to honor the moment when the armistice was signed to end World War I.
Most restaurants and businesses offer free or meal discounts to veterans on Veterans Day as an act of thanking them for their service.
The Veterans Day National Committee is responsible for organizing and coordinating ceremonies and activities across the U.S. on Veteran's Day.
Why Do We Celebrate Veterans Day?
Finding out more about Veterans Day made us more interested in why we celebrate it. We learned that Veterans Day is a day to honor and thank all the brave men and women who have served our country in the military and other ways, like volunteer service.
That answered the question of why we celebrate Veterans Day. But we still needed to know, is Veterans Day for active duty service members or veterans only?
We learned that Veterans Day is actually for both. It's a day to honor those still on active duty, those who have already retired, and all the veterans in between.
When Did Veterans Day Become A National Holiday?
To clarify our understanding of Veterans Day, we created a work board with 11 facts about Veterans Day. It included some interesting information, such as the answer to "is Veterans Day celebrated in other countries?".
The answer was yes! Many countries worldwide have their own Veterans Day, including France, Australia, and Canada.
We also learned the answer to when did Veterans Day become a national holiday? The answer is that Veterans Day was established as a U.S. federal holiday in 1938. The first official celebration then happened in 1954.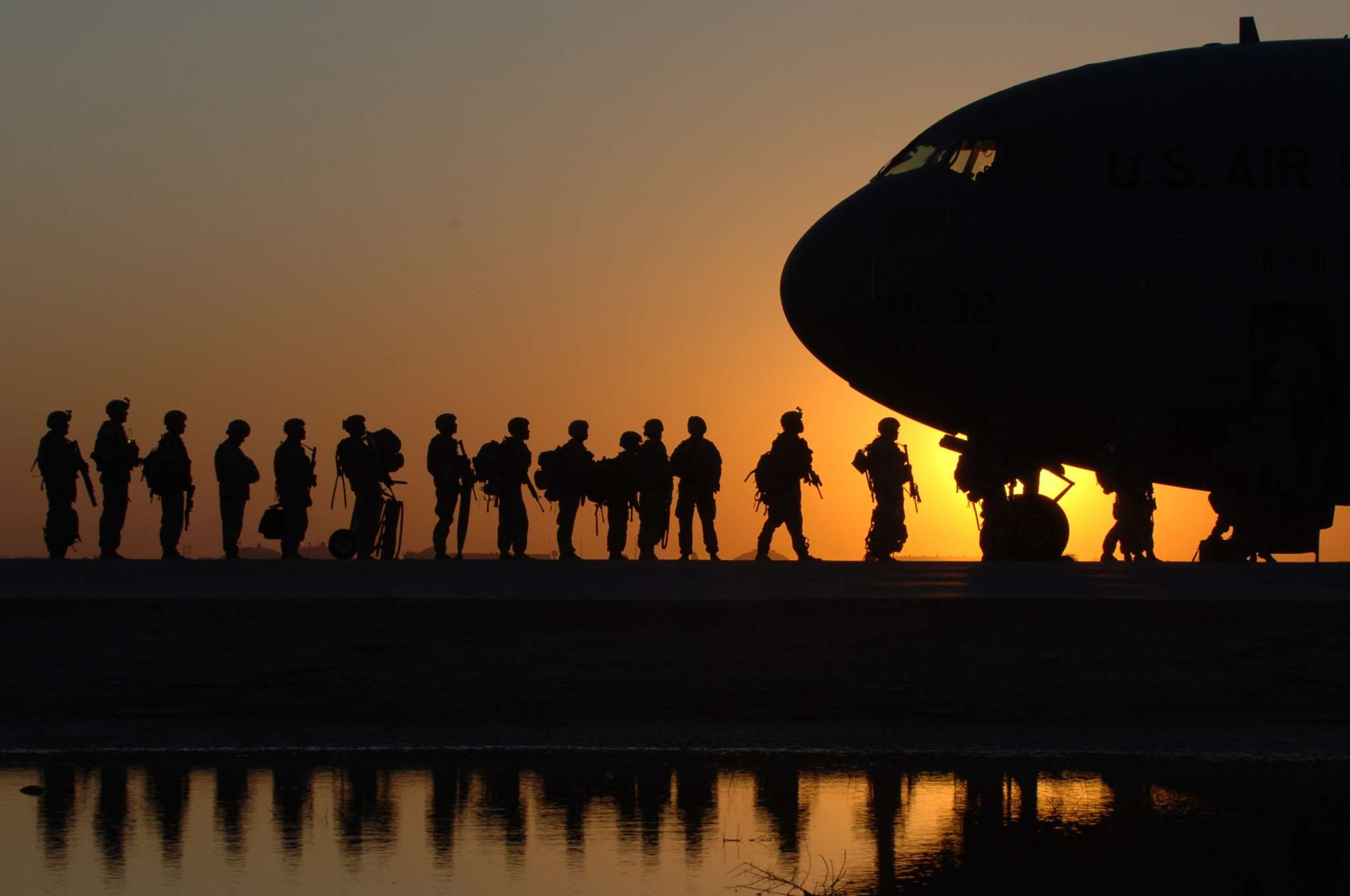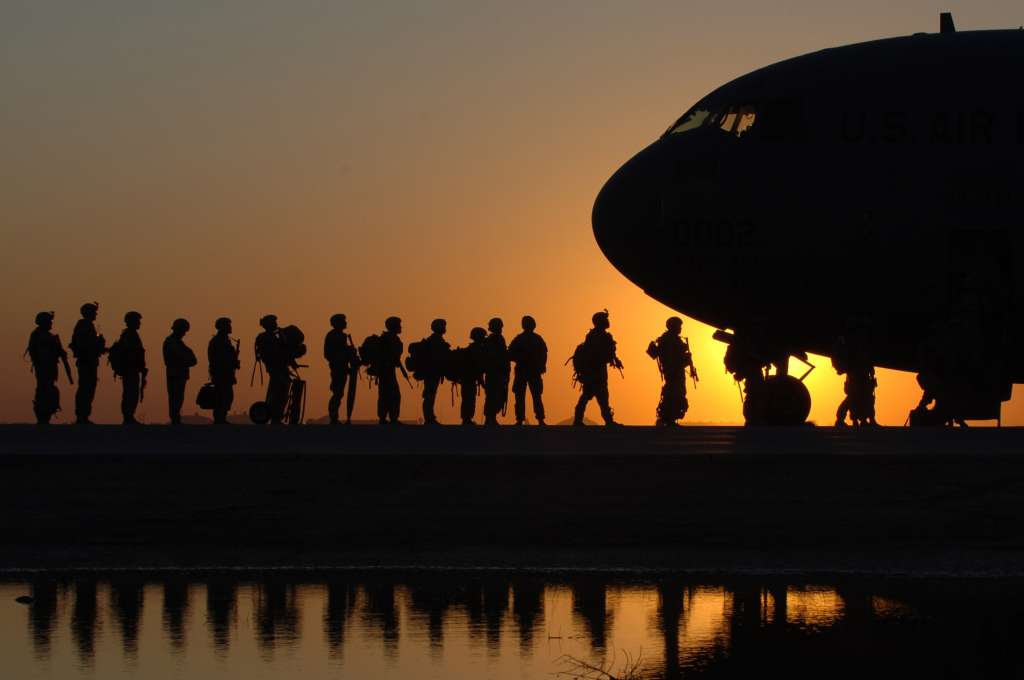 What Does Veterans Day Honor?
Once we knew the basic facts, we had to dig deeper to answer the question. What does Veterans Day honor? We learned that Veterans Day is a special day to honor those who have served in the US Armed Forces. It honors military veterans of all branches and celebrates their courage and sacrifice.
We also found that on this day each year, many people choose to fly flags at half-staff until noon. After noon they raise them. The American Legion is credited with popularizing this practice to honor all veterans who have died in service to their country.
Since we had put all this effort into learning what veterans do for us, we decided to visit the local VA hospital. We were able to meet some of the veterans. It gave us the chance to learn more about their experiences in the military and understand what veterans do for us. We also talked to doctors, nurses, and other staff members dedicated to caring for our veterans.
It was a humbling experience that helped us gain an even greater appreciation for those serving in the armed forces. We took them small gifts, like unique trays of curated snacks and some cool swag with the stars and stripes emblazoned on it.
It was amazing to talk with our veterans and listen to their stories. We learned about the sacrifices they made for our freedom and how much courage it took them to do so.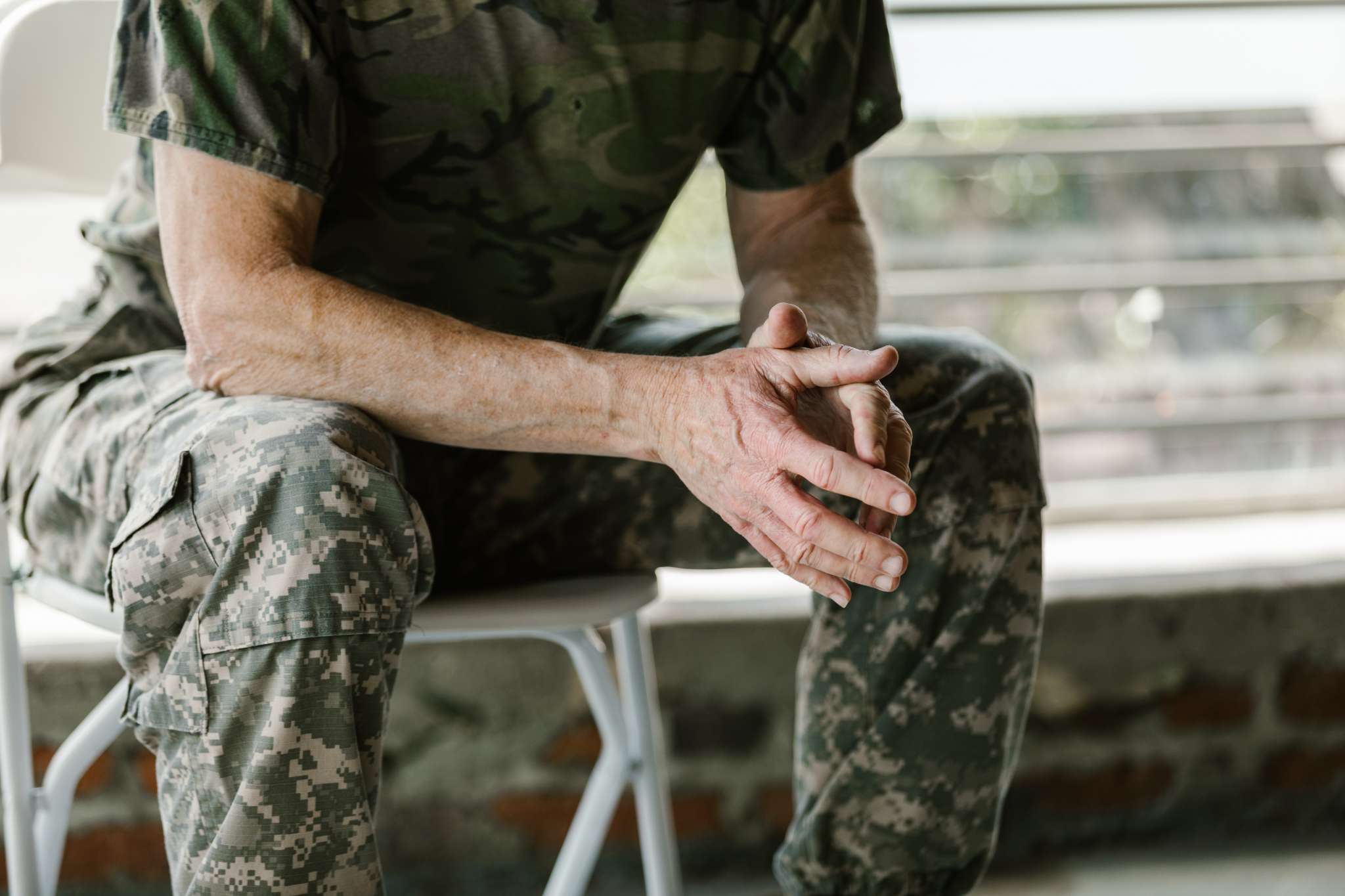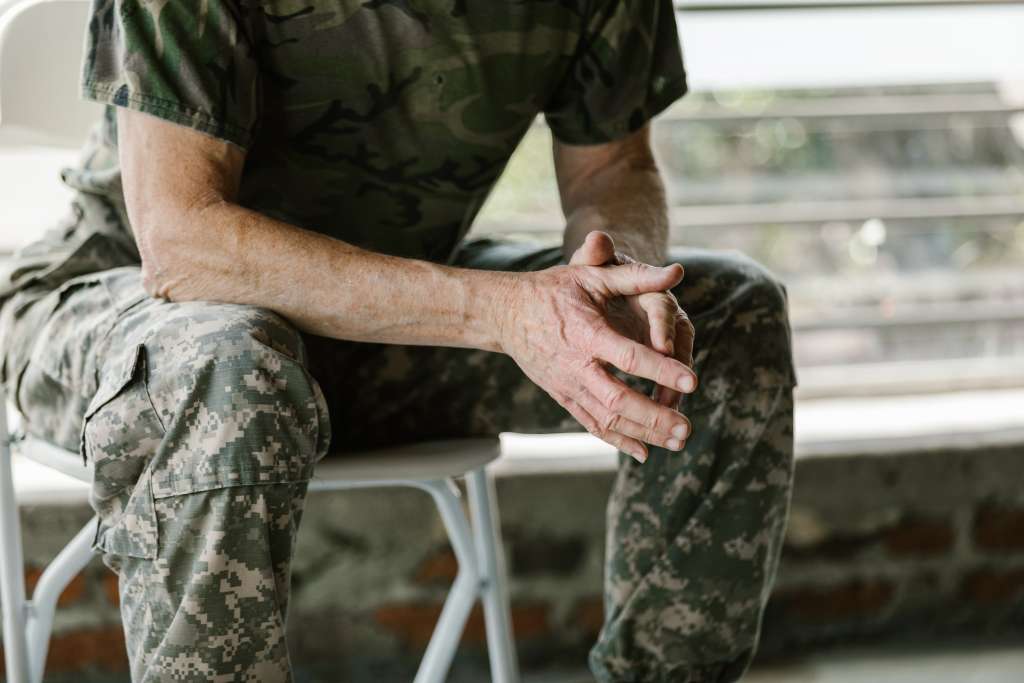 Why Do We Celebrate Veterans Day On November 11th?
We wanted to know, "Why is Veterans Day celebrated on November 11th?" and our answer was simple. November 11th marks the anniversary of the armistice that ended World War I. The date honors all veterans who have served since then. That's why it is so essential for companies like ours to give back to our heroes, whose efforts and courage have helped keep us safe and free.
Now that we understood why Veterans Day is on November 11, we realized celebrating it wasn't just about who has Veterans Day off. It was really about honoring and recognizing our veterans. So, this Veterans Day, we plan to do just that!
The office is hosting a special day of activities for our employees to show appreciation for their service. We encourage everyone to wear red, white, and blue to honor the American flag. We will also be serving lunch for all veterans as a token of our appreciation. Additionally, we will contribute to veterans' charities and organizations to support their causes.