A few years back, we hired a new employee experience manager. One of the ideas they had to boost employee morale was to start hosting more work parties. That somehow translated to celebrating every single national holiday that ever existed. We're not just talking about Halloween and Valentine's day, but also obscure holidays that people just invented like Chocolate Chip Day, Friendship Day, and even upcoming National Fun at Work Day. It wasn't as crazy as it sounds. In fact we actually enjoyed a lot of the work party ideas and fun office activities – specifically National Fun at Work Day.
There are plenty of fun office activity ideas that companies can incorporate if they want to host more work parties to boost employee morale. In fact, Forbes mentions that fun in the workplace has a ton of benefits, such as increased productivity and employee retention. While you don't have to go as far as celebrating National Chocolate Chip Day, feel free to explore and try out our fun at work celebration ideas to create a more positive environment for your employees.
How to Celebrate National Have Fun at Work Day Instructions:
Our first advice for fun office activities at work is that you don't have to go overboard with the parties. Because after a few months of our practically weekly parties, many people were feeling a little holiday exhaustion (if that was possible). There were so many leftover teddy bears from National Give a Hug Day that HR was giving them out in bags to anyone who asked (no one did). Eventually, the CEO had to step in and put a stop to the madness of celebrating every holiday. As a company, we settled on twelve – one of them being National Fun at Work Day.
National Fun at Work Day really helped promote team building at our company – and we all had a lot of fun in the process. Wondering how to celebrate? Well if you want to take a page out of our book, we essentially hosted a game day with lots (and lots) of snacks. Figuring out how to celebrate National Fun at Work Day for your company may look a little different, as every team is different and the fun at work day ideas could vary whether you're remote or in-person.
Field Day
If you're in-person, another fun office activity to consider is hosting a field day on a warm sunny day. Split up into teams, with one team wearing company swag in one color and the other team wearing company swag in a different color. Personalized company t-shirts are a fun way to split the teams up, as it helps collaborate team building while still providing that healthy bit of friendly competition that we all love so much.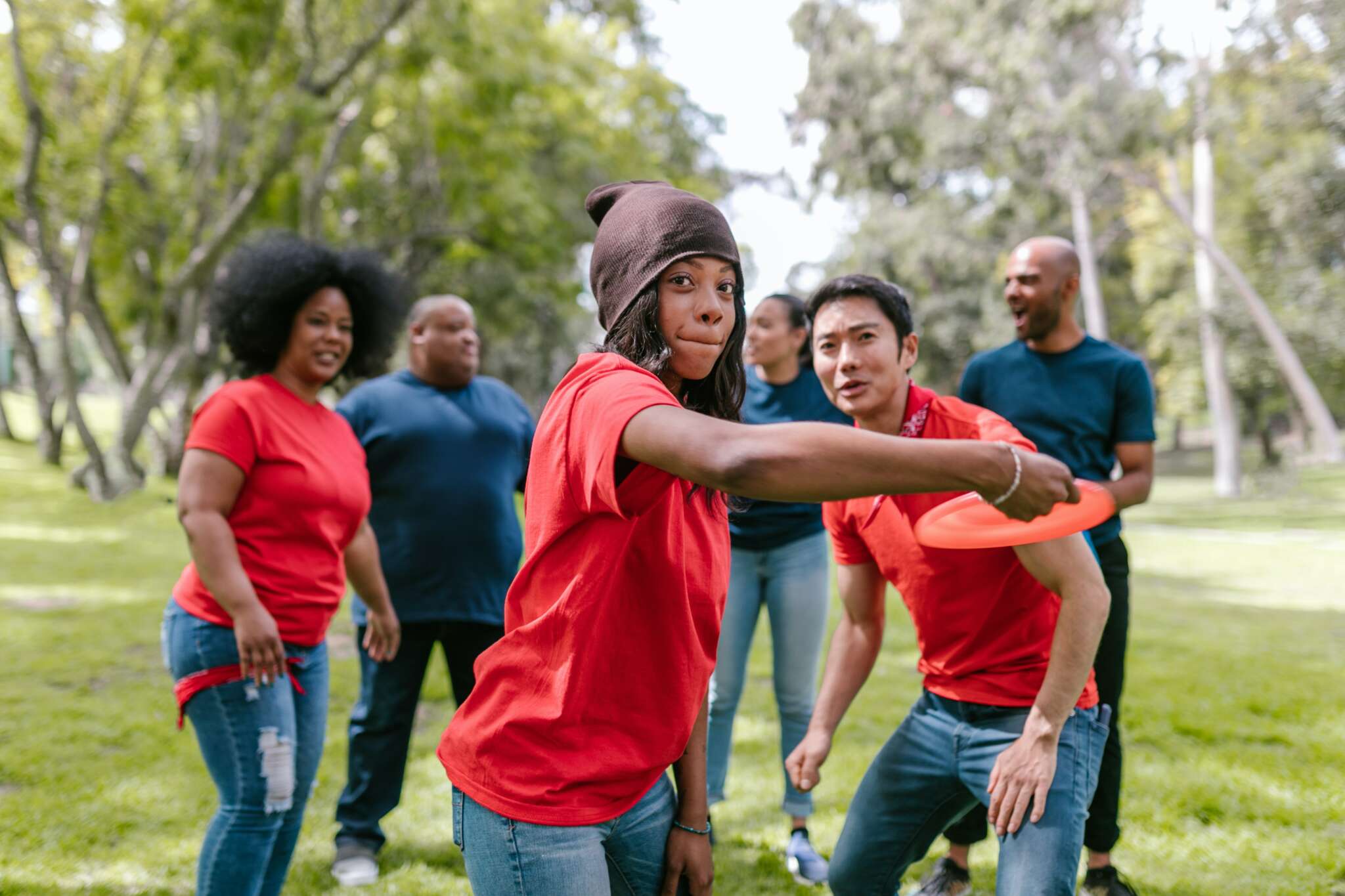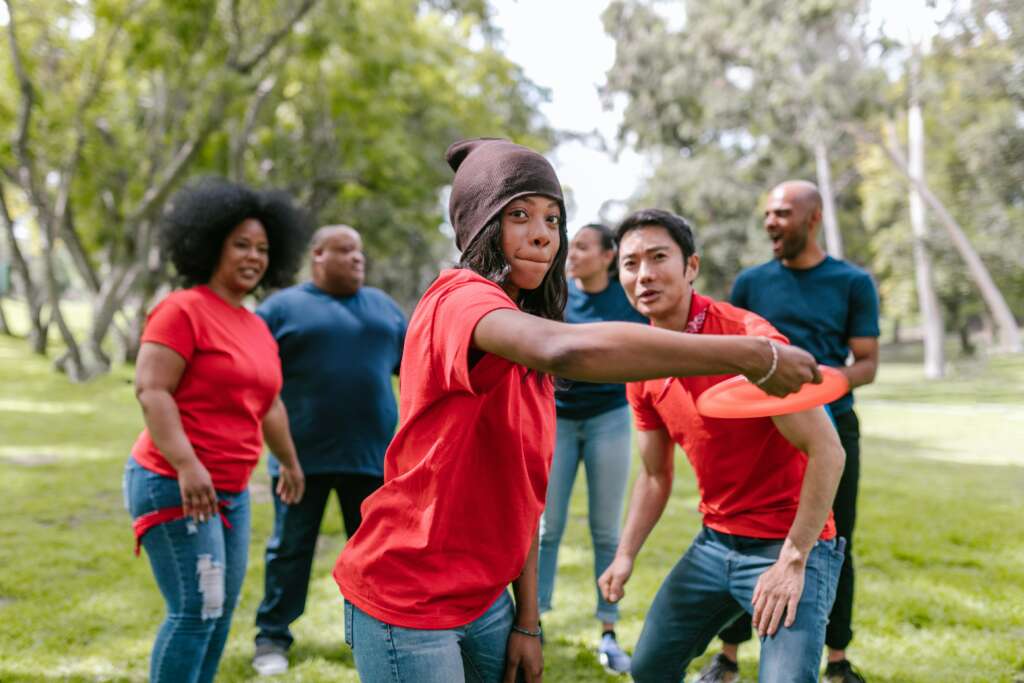 Office Party Games
Hosting office party games is another fun office activity that isn't just limited to in-person employees either! Our company figured out a way to host fun holidays to celebrate at work virtually so that everyone could participate. We used teambuilds.com to host virtual experiences, such as a virtual holiday party and team trivia challenges. It was fun and everyone had the chance to participate.
Whether you are in-person or work from home, company party ideas such as games are always a great way to go. Forbes mentions that games such as scavenger hunts, team trivia, and other collaborative games are great for team building and overall employee happiness.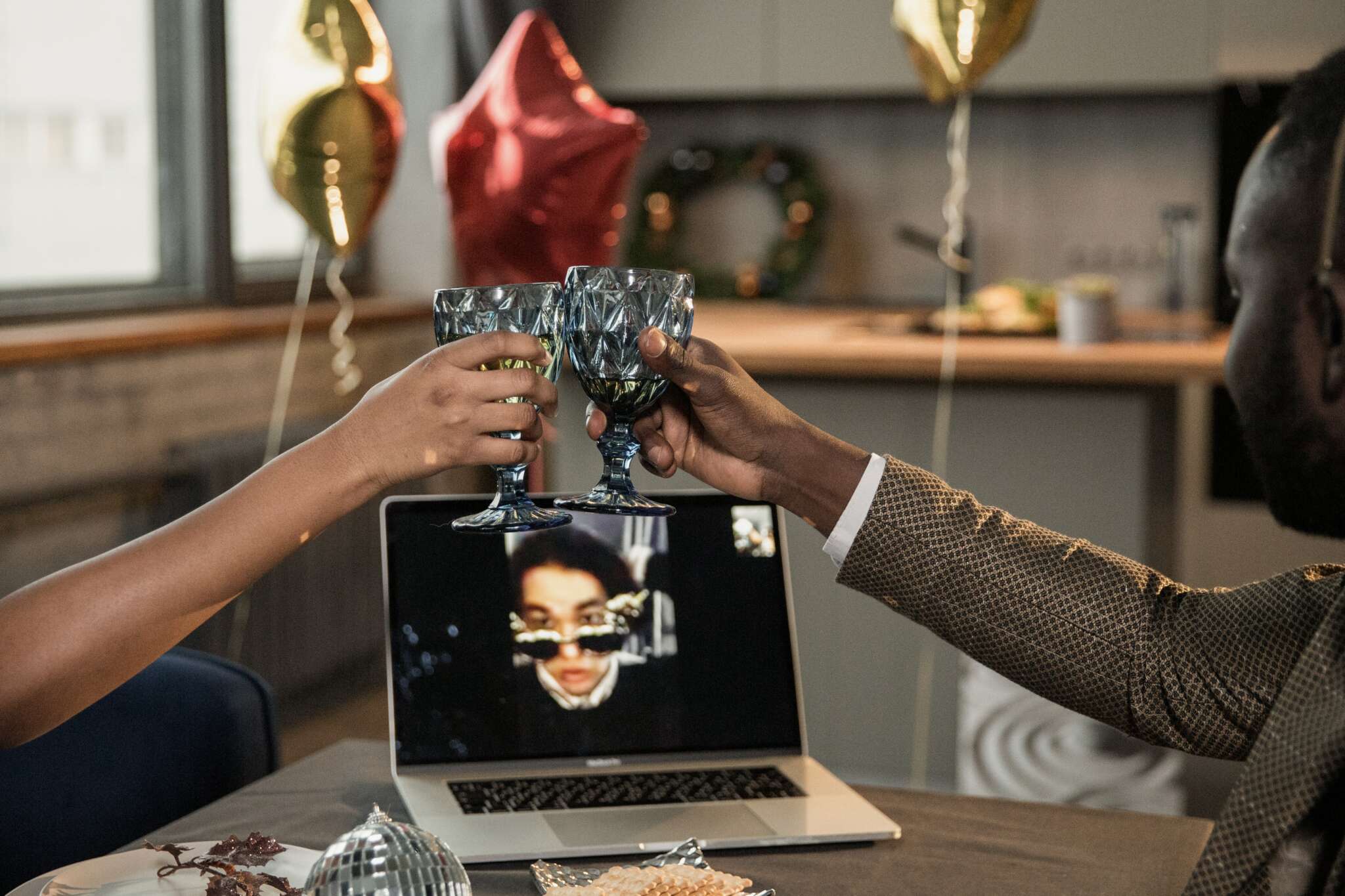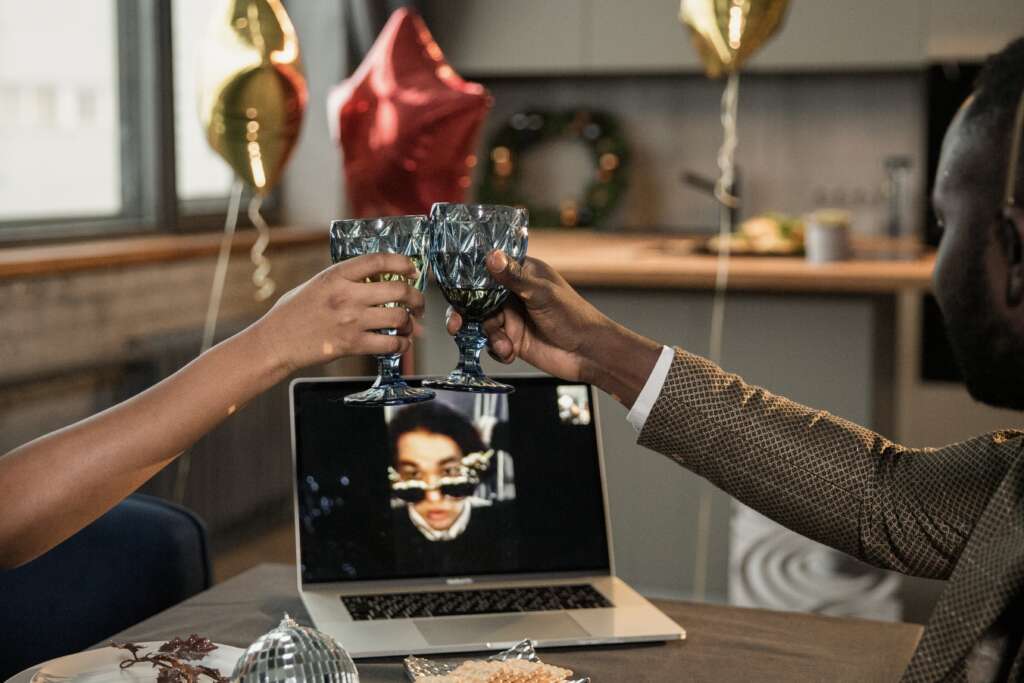 Event Theme Ideas
If games aren't your company's things, office party themes are always a good way to add a little fun to the work day. These event theme ideas could range from themed parties with tons of snacks to dress up parties. Though choosing dress up themes for adults can get a little awkward when John and Susan refuse to participate and you end up being the only one walking around the office dressed like a Harry Potter character. But if your team is the dress up type, you could host an event where everyone dresses as their favorite movie or tv character!
But if you'd rather host a themed work event that doesn't require you to wear a wig, there are plenty of other event theme ideas to choose from. Consider hosting an ice cream sundae party. You could even have the office employees vote on their favorite snacks and fill the office with everyone's favorite snacks for a fun work party. A fun way to do this is to build a snack bundle for the office.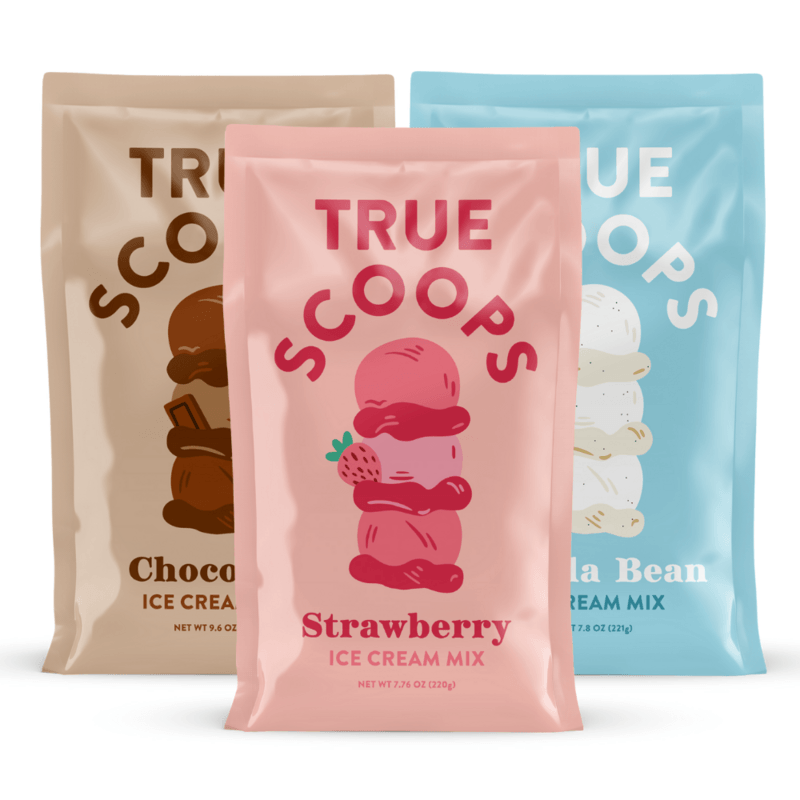 Christmas Party Ideas For Adults
Alright so we've covered how to celebrate National Fun at Work Day and other social events both in the office and virtually, but what about the work social event of the year? The office Christmas party of course! If you're in-person, coming up with Christmas party gift ideas should be a breeze. Just decorate the office and fill the office with specially curated holiday treats and beverages.
If your employees are remote, there are still ways that you can host a corporate Christmas party. Using a platform such as TeamBuilds allows you to host a virtual Christmas party and other fun holiday-themed events virtually.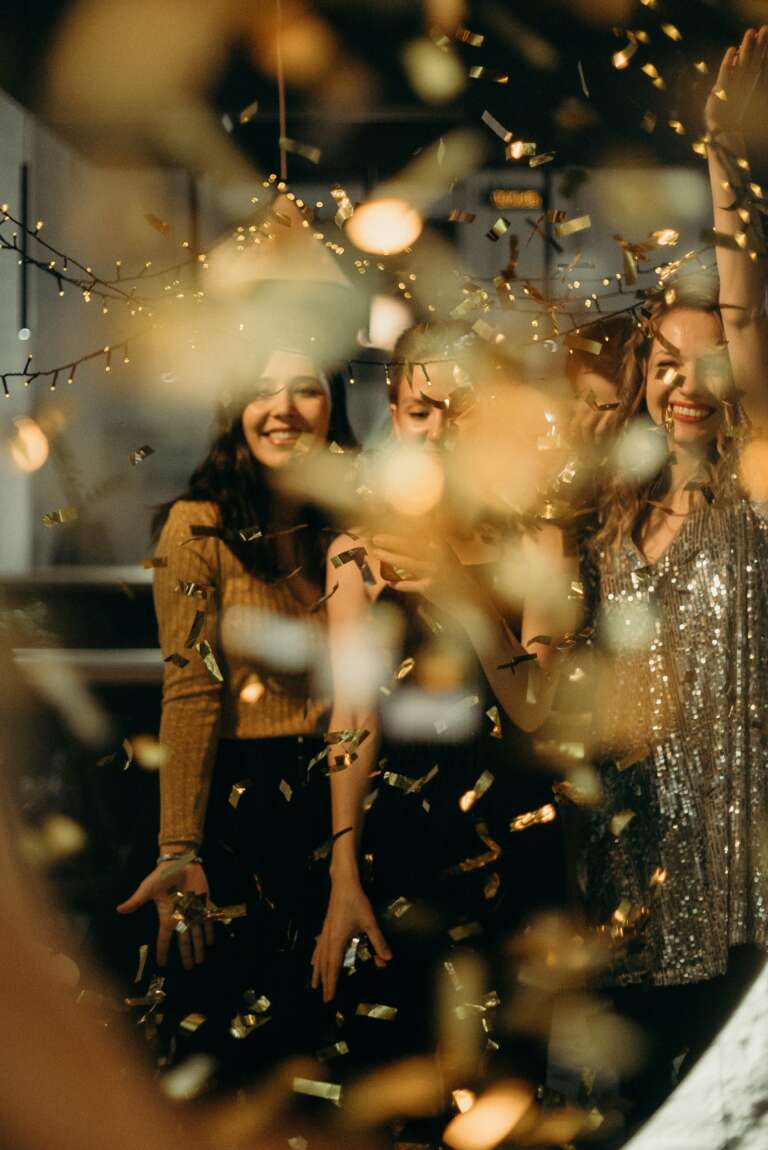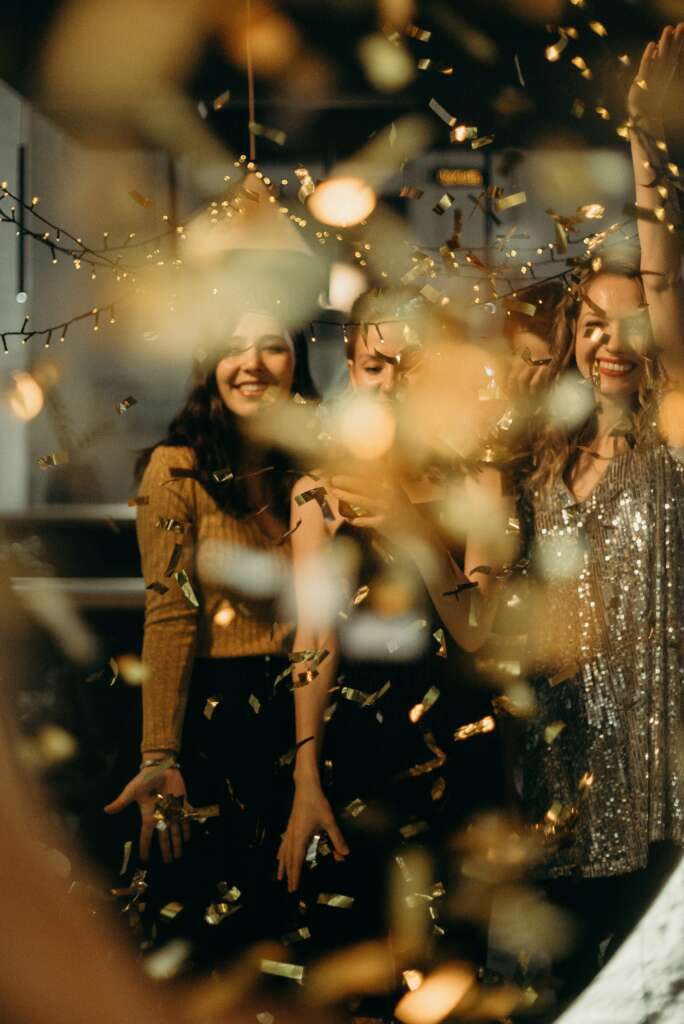 So, ready to get started putting your work social event ideas to the test? Give these ideas a try and watch that employee morale skyrocket!
Oh and take a word of advice from us – whatever you do, don't bother trying to celebrate every single holiday. You'll only end up with way too many goodie bags, 10 extra pounds from all of the party snacks and a bunch of employees that start sweating every time they hear the work office party.