From Cancer Awareness Day ideas to Bring Your Pet to Work Day, our marketing team has been exceptional at encouraging fun, in-office events, and establishing client outreach.
As Cancer Awareness Month was quickly approaching, they were researching how to promote cancer awareness and, primarily, what to do for Breast Cancer Awareness Month.
One of the best things about our marketing department was their insistence on including everyone in the idea process. Amelia, the imaginative leader of our sales team, suggested we hide Golden Tickets in client deliveries. The tickets would symbolize hope, spread joy, raise awareness about cancer, and provide a box of free SwagMagic company-branded swag upon redemption!
With our plan in motion, the marketing team began crafting Golden Tickets of various sizes, carefully detailing each with inspiring messages and beautiful designs. They strategically placed the tickets in unexpected places around the office, such as inside filing cabinets, on top of coffee machines, beneath the keyboard of the CEO and even they tucked them carefully into client packages, thrilled with their carefully detailed work. 
Unique Ideas for Cancer Awareness Month
Cancer Awareness Month is an important time to raise awareness about cancer, educate the public, support patients and survivors, and promote cancer prevention.
Organize a fundraising event
Plan a charity walk, run, or bike ride to raise funds for cancer research or support organizations. Encourage participants to create teams and gather donations from friends, family, and colleagues.
Host a cancer education seminar
Arrange a seminar or workshop where experts can discuss various types of cancer, risk factors, early detection, treatment options, and prevention strategies. Provide informational materials and resources for participants to take home.
Collaborate with local businesses
Partner with local businesses such as restaurants, cafes, or retail stores to create special promotions or events during Cancer Awareness Month. For example, a restaurant could donate a portion of its profits from a designated day to a cancer-related organization.
Spread awareness through social media
Utilize social media platforms to share informative posts, stories, and graphics related to cancer awareness. Encourage your followers to share the information and use relevant hashtags to reach a wider audience.
Host a survivor celebration
Organize a gathering to celebrate cancer survivors and their journeys. Provide a platform for survivors to share their stories and experiences, and consider inviting guest speakers to inspire and uplift attendees.
Arrange cancer screening camps
Collaborate with local healthcare providers or hospitals to set up free or low-cost cancer screening camps. Offer screenings for common types of cancer, such as breast, cervical, prostate, or skin cancer, depending on the target audience.
Volunteer at cancer treatment centers
Reach out to local cancer treatment centers or hospitals and inquire about volunteer opportunities. You can offer support to patients and their families by providing companionship, running errands, or organizing activities to uplift their spirits.
Promote healthy lifestyle choices
Educate the public about the importance of healthy lifestyle habits in cancer prevention. Organize workshops on nutrition, physical activity, smoking cessation, and stress management. Provide resources and tips for adopting healthier behaviors.
Collaborate with schools and universities
Partner with educational institutions to raise awareness among students. Organize guest lectures, health fairs, or competitions that promote cancer education, prevention, and early detection.
Support cancer support organizations
Research and identify local or national cancer support organizations and find ways to contribute to their mission. You can organize donation drives, volunteer your time, or raise funds to support their programs and services.
The key to making a lasting impact during Cancer Awareness Month is to engage and involve your community. By raising awareness, educating others, and supporting those affected by cancer, you can make a positive difference in the fight against cancer.
Cancer Awareness Month Activities for Students
The following day, as the employees arrived, they discovered golden tickets scattered throughout the office. Excitement filled the air as whispers of curiosity floated among the staff members. Each ticket had a unique number and instructions to gather in the conference room at lunchtime. Many mentioned how this would be perfect for cancer awareness activities for students.
As noon approached, the marketing team transformed the conference room into a whimsical wonderland, which really would have been ideal for cancer awareness in schools. Vibrant balloons adorned the walls, and marketing decorated the tables with cancer awareness month activities and bowls of colorful candies reminiscent of Willy Wonka's famous chocolate factory.
The room was filled with anticipation as colleagues gathered, holding their golden tickets tightly. Amelia stepped up to the podium and spoke about her ideas, including how she researched breast cancer awareness activities for students to make things fun and educational. She was beaming with enthusiasm.
Amelia welcomed everyone and spoke about the significance of Cancer Awareness Month and its impact on so many lives. She explained how the golden tickets symbolized the hope and strength needed in the face of adversity.
Cancer Awareness Month Event Ideas
In possibly one of the best cancer awareness event ideas ever, Amelia asked each ticket holder to share their personal stories as survivors, supporters, or those who had lost loved ones to cancer. Tears were shed, smiles, and moments of connection as the room filled with empathy and understanding. We now highly recommend it for cancer awareness event ideas for any company that wants to recognize it.
Since the remote team could participate, it works for Cancer Awareness Month virtual event ideas. It was one of our best Cancer Awareness Month activities for office workers. Through sharing their experiences, the colleagues strengthened their bonds. They learned more about the challenges cancer patients and their families faced. We did similar activities for our breast cancer awareness events, which always included breast cancer fundraisers.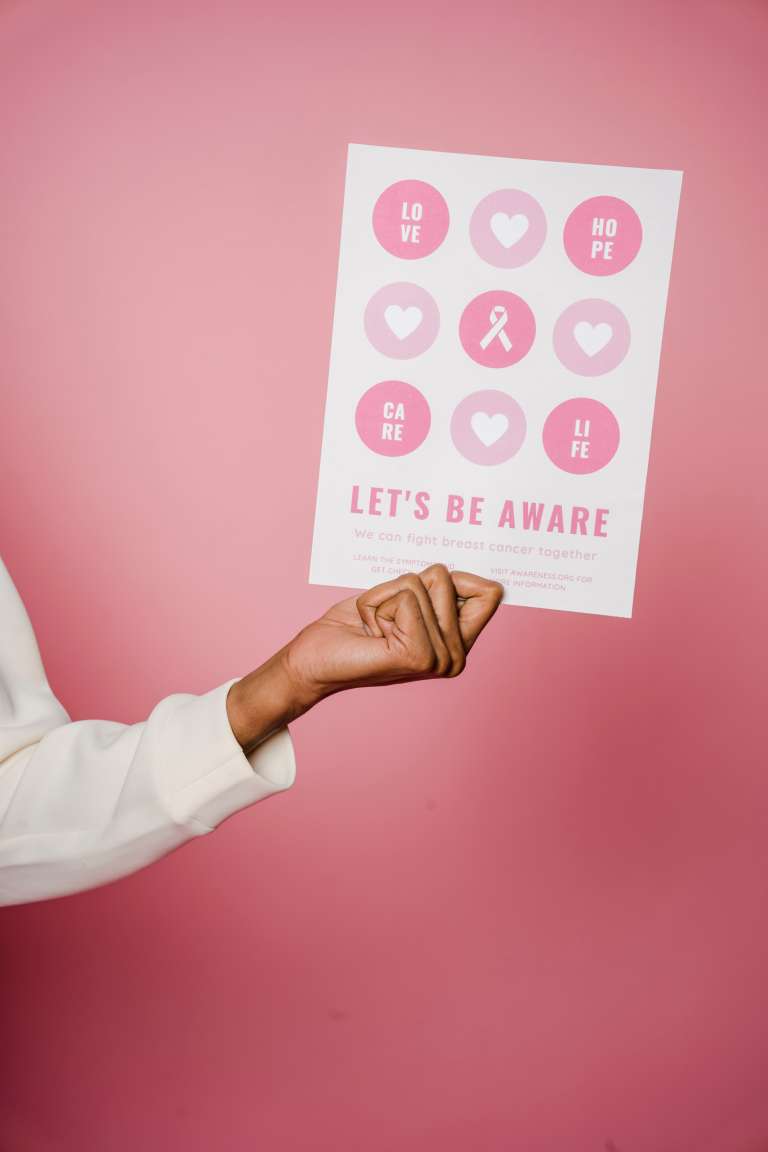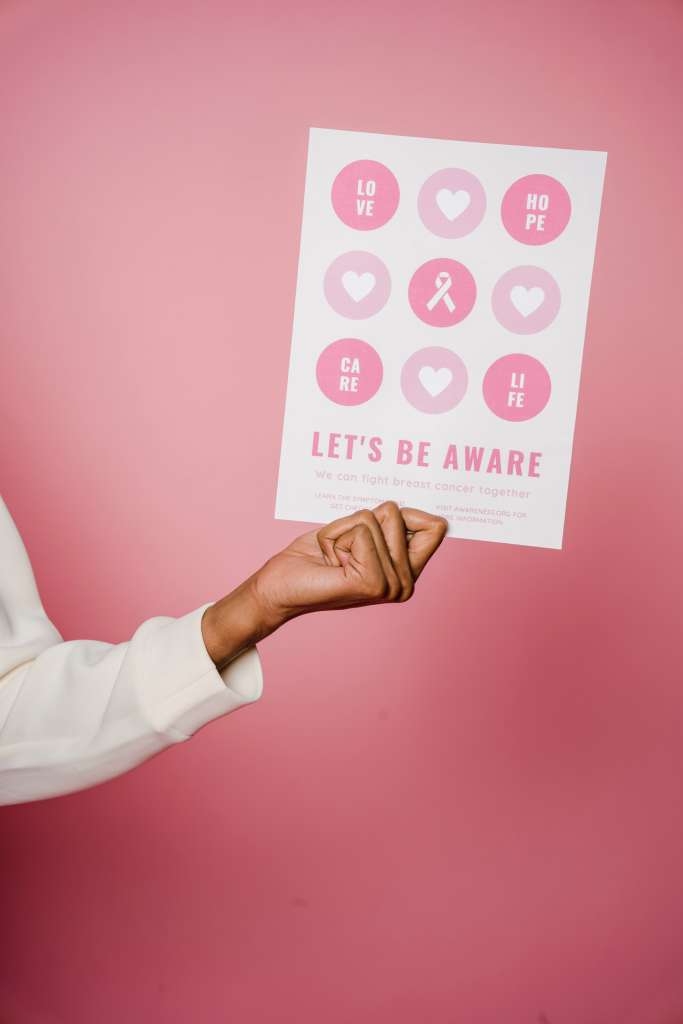 Cancer Awareness Month Fundraisers
As the event ended, Amelia surprised everyone with a heartfelt announcement. In addition to having some fantastic breast cancer awareness fundraiser ideas for October, she revealed that the company had decided to donate a portion of its profits to cancer research and support organizations. It was part of the new cancer awareness campaign ideas; everyone was thrilled!
Here are five examples of cancer research and support organizations:
American Cancer Society (ACS)
Cancer Research UK
Susan G. Komen for the Cure
St. Jude Children's Research Hospital
Leukemia & Lymphoma Society (LLS)
Then the room erupted in applause, and a renewed sense of purpose filled the hearts of everyone present. As Ameilia went over a few of her breast cancer awareness campaign ideas, the room buzzed with excitement. We were overjoyed about the upcoming Cancer Awareness Month Fundraisers, but we wanted to know who won that SwagMagic box.
Ameilia closed by telling us more about the breast cancer awareness campaign. Finally, it was time to announce the winner of the branded company swag!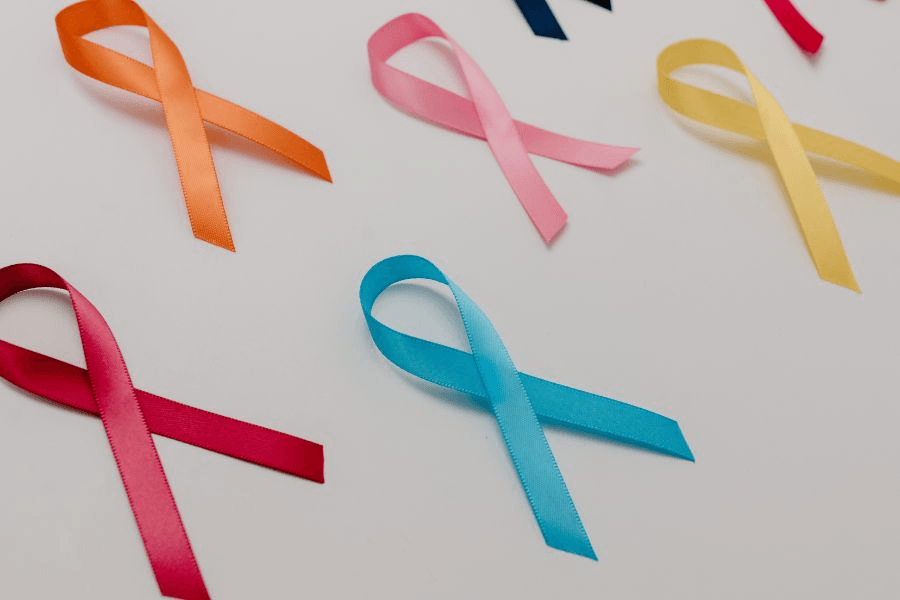 The Golden Ticket Winners
The winners of the Golden Ticket swag proudly displayed their cherished mementos. Serving as a reminder of the strength and resilience within their community. The office became a place of compassion and support. Colleagues worked together to fundraise and make a difference in the fight against cancer. 
Our clients were thrilled with their winnings. Which included a year's supply of snack boxes from SnackMagic and discounts on future purchases. Overall, it was a successful marketing campaign!