Finding creative ideas for employee recognition is essential for the organization's success. Receiving praise from upper management for achievements is meaningful for employees. It shows them that company leaders see them and know they are helping the company achieve success.
17 Unique Employee Recognition Gift Ideas
Customized company beanies – A bulk gifting idea to recognize the staff for baseball camps.
Trekker Vest – boasting your company's branding is comfortable, breathable, and fashionable.
Canyon Flats Stretch Poncho – A perfect recognition gift idea for female employees on your team who enjoy the rugged outdoors.
Custom Sports Jerseys – An ideal employee recognition gift to show team spirit. This will further solidify their bond with each other and their connection with the company.
Is your team active and on the move during their spare time? Then, the Apex DryVent ™ Jacket will support their lifestyle and show your appreciation.
Do your top performers thirst for ales, pilsners, and IPAs? Enter the Frosty Beer 2 Go by Asobu as the unique employee recognition gift.
Does your team like a little variety and refreshing flavors in their drink selection? Then show your appreciation with the Ice T 2 Go from ASOBU.
Port Authority's Commuter Backpack makes travel to and from the workplace much more organized, streamlined, and comfortable.
The Collapsible Picnic Basket from Koozie gives your recognized employee(s) the storage they need to enjoy a picnic, weekend barbecue, or any other fun-filled outdoor extravaganza.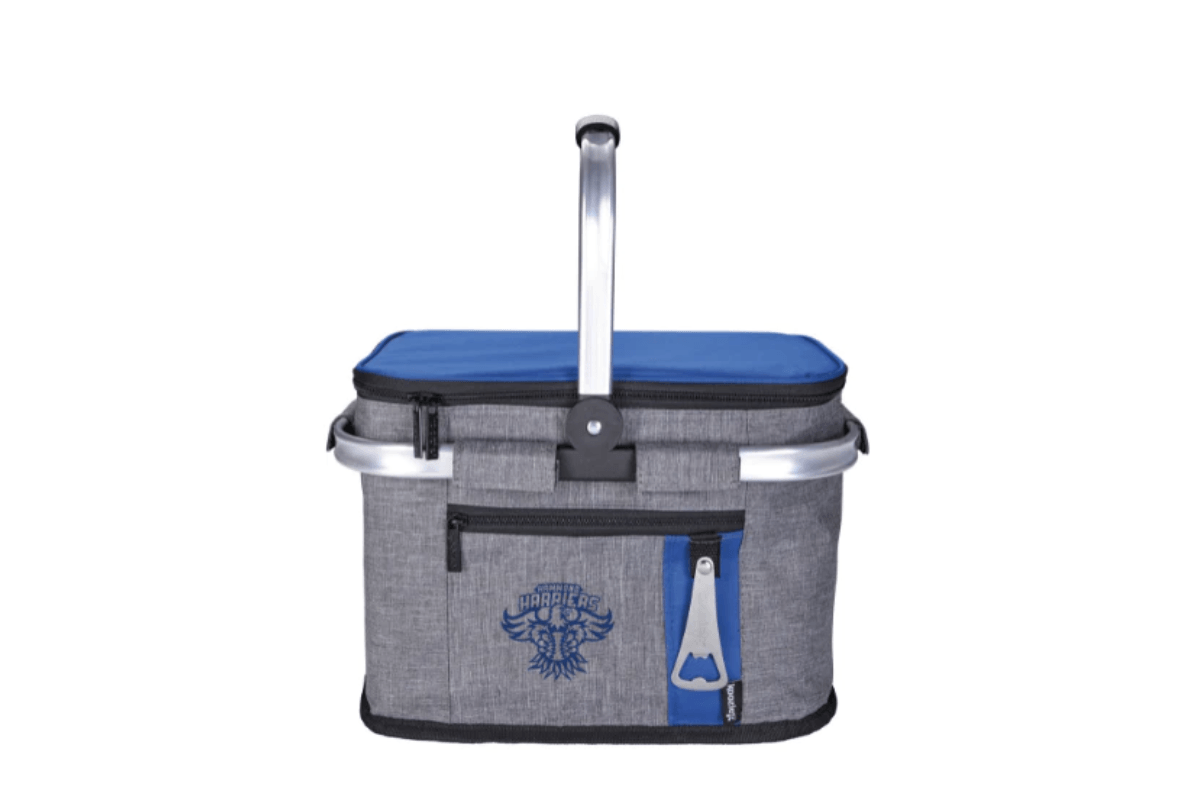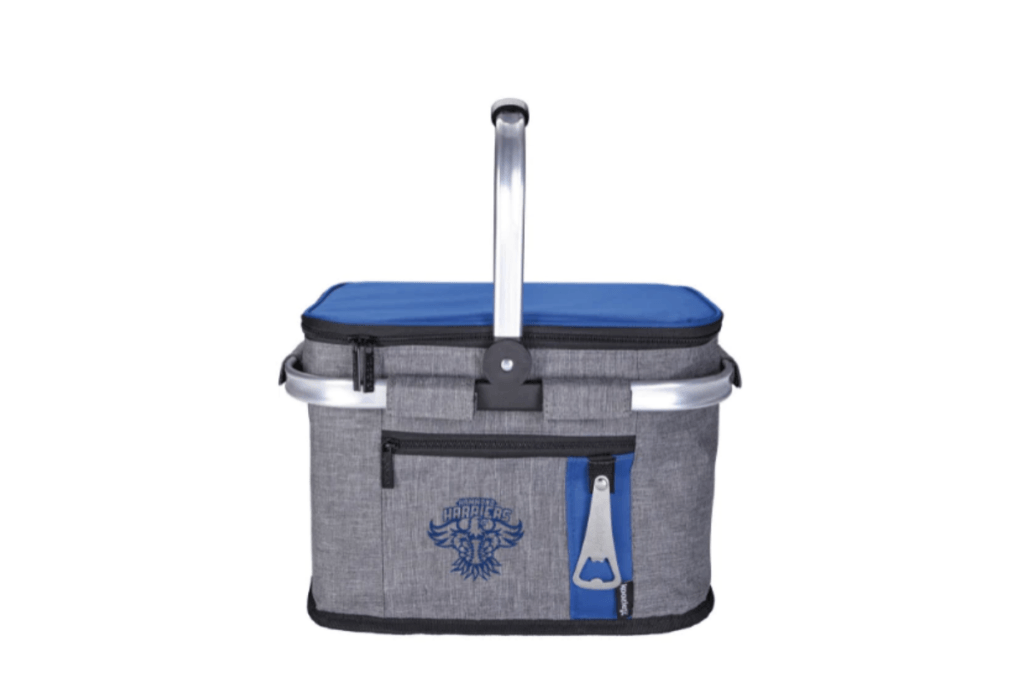 Taking your team to an escape room shows appreciation while building team-wide problem-solving abilities. Consider a virtual one through TeamBuilds.
Buy your team tickets to a local sporting event to show your appreciation. They'll root for the home team together and further solidify their bond.
For hybrid offices, running a virtual scavenger hunt is entertaining and accounts for people working from home.
A private virtual in-office concert allows team members to listen to some of the best music in the world from the privacy of their own offices.
Bring mobile massage therapists into the office. Your team's stress will melt away, and they'll never feel more appreciated. You can also give a remote employee a gift voucher for a massage.
Today's employees want the chance to grow their careers, making continued education opportunities a thoughtful appreciation gift.
A workout pass or gym membership shows appreciation because it proves you are focused on employee wellness.
A self-care kit for your employees will emphasize that you value your team members' well-being while conveying your appreciation.
Cool Employee Recognition Program Ideas
Reward Employees With a Delicious Feast
Sending employees yummy food to show recognition is the perfect gift for anyone. You can send them to in-office and virtual workers all over the country. Companies can reward employees by sending them a link and allowing them to pick their favorite treats!
Recognize Workers With Company Swag
Recognizing workers with company swag helps create a positive work environment. It increases morale and helps generate new business. It's an excellent way to encourage and show employees how much you appreciate them.
Swag acknowledges hard work and helps the company get its brand out to the public. Company swag is a fun way to celebrate team members and can be anything from straws to pens, coffee mugs, to mouse pads.
Team building is not a new term. It can bring teams closer together. Workers also learn how to work together effectively and offer many other benefits.
Team building exercises also provide exciting and creative ideas for employee recognition. The activities can reward team members while building trust and fellowship among management and staff.
Consider these ideas for your next virtual team-building activities.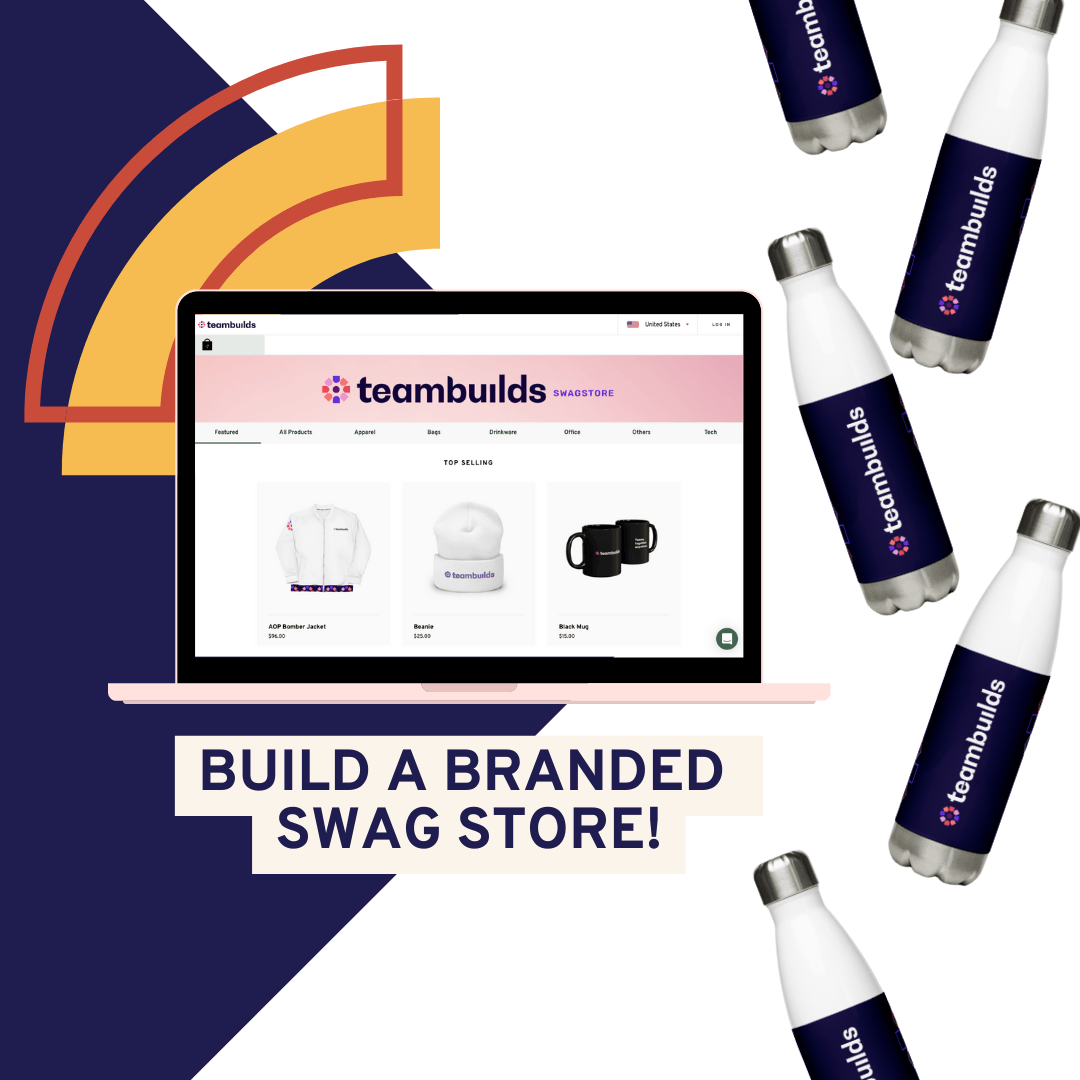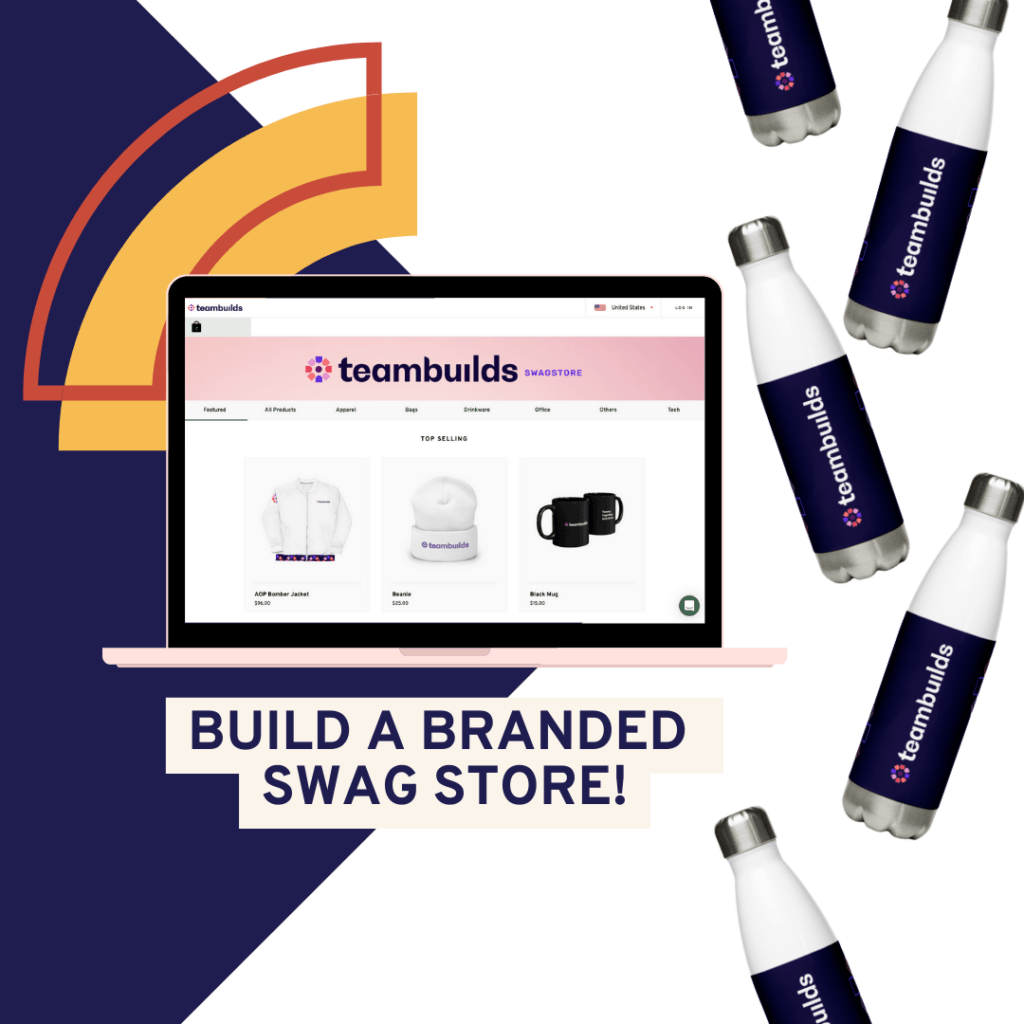 Create a Custom Swag Store
Organizations can create a customized SwagMagic store and allow team members to shop for their favorite items. It's easy for company leaders to pick items and upload the company's design. Employees can begin accessing the store within a few days.
Surprise the Team with Curated Snack Boxes
Recognizing workers by surprising them with custom swag and snack boxes is another excellent way to build a positive environment. Everyone likes their favorite foods, and receiving a custom snack box creates office positivity.
Sending delicious sweets and food items is an excellent yet affordable way to give a big thank you and show recognition. Award recipients worldwide can go to the website and pick all their favorite food choices.
For many reasons, swag Kits are thoughtful and the perfect gift for team members. The kits provide recognition, show appreciation, and raise brand awareness for your company. Select and package swag kits to your liking and ship the boxes anywhere.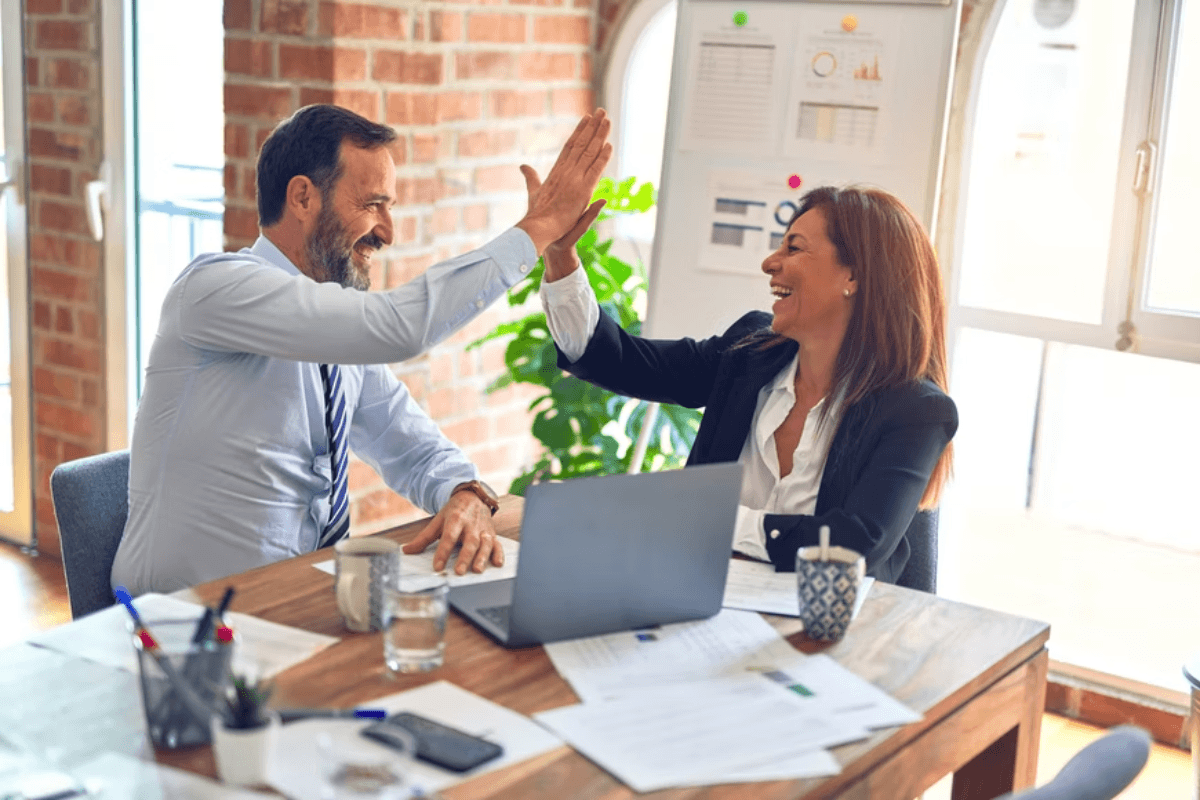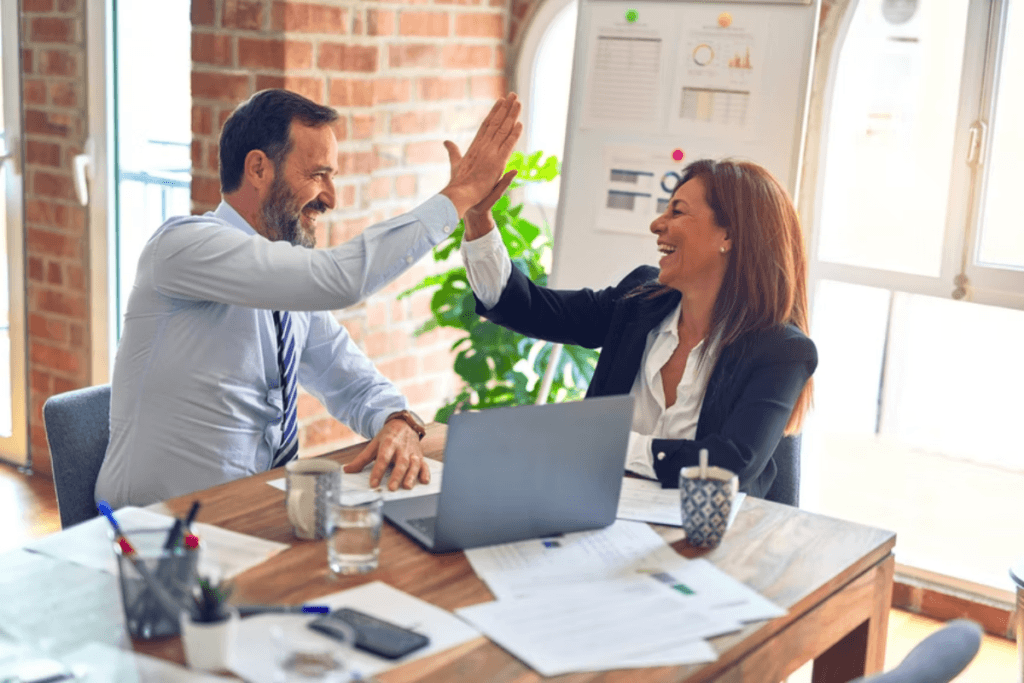 Employee Recognition Celebration Ideas
Take a day each month to celebrate specific team members and list what they've done to excel. You can commemorate their accomplishments during a quick pep talk with the whole team at the start of the day.
Create a Slack channel dedicated to celebrating team wins and shout-outs or have a time in your weekly all-hands meeting where you give the team an opportunity to thank colleagues for their help that week.
Giving someone a surprise bump in pay after a sustained period of excellent performance is one of the best ways to show employee appreciation.
Offer extra paid time off for your top performers if you want them to keep producing.
For team appreciation, consider monthly or quarterly events or surprises like a free lunch via UberEats or Superior Dishes, or an exciting team-building event.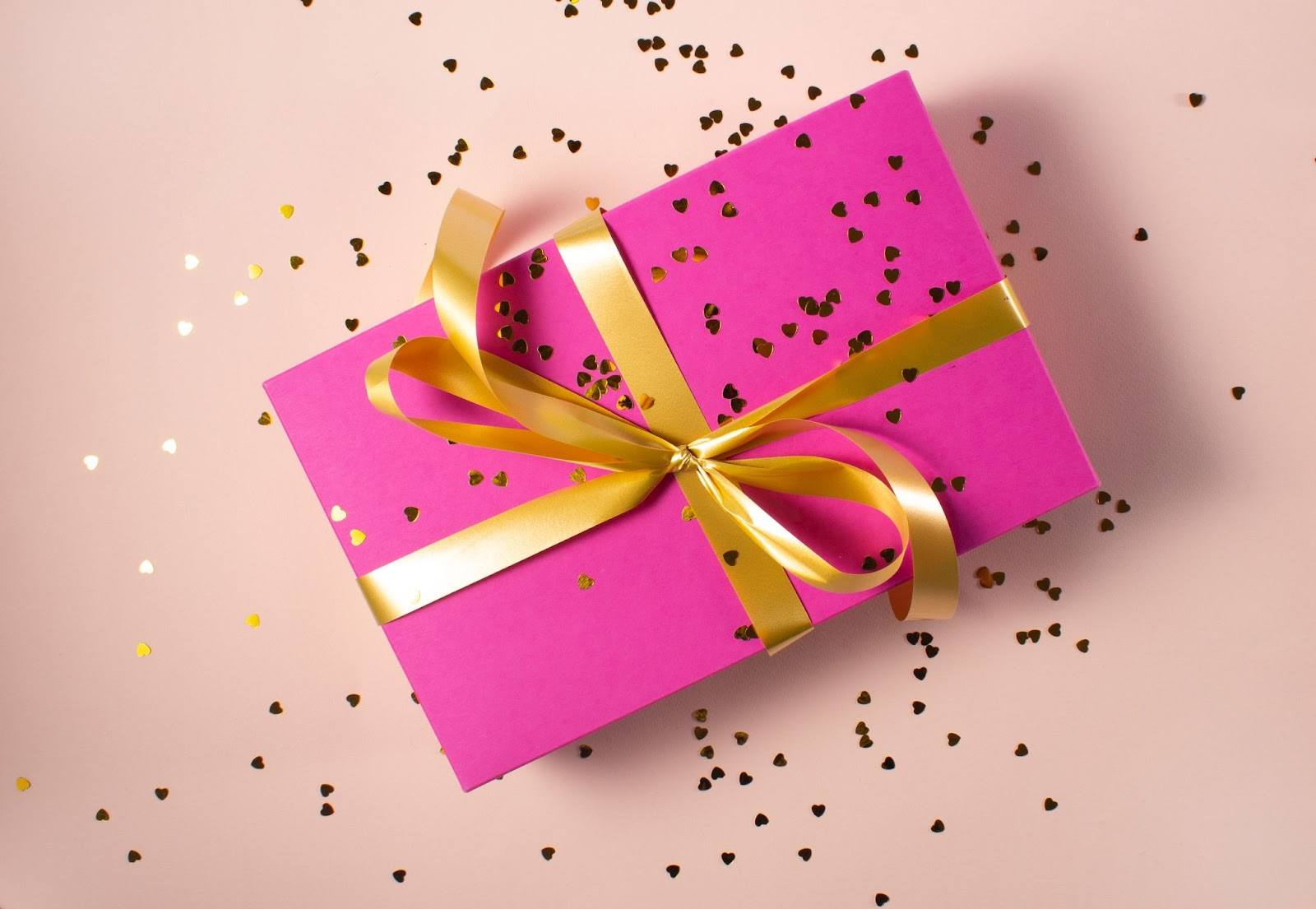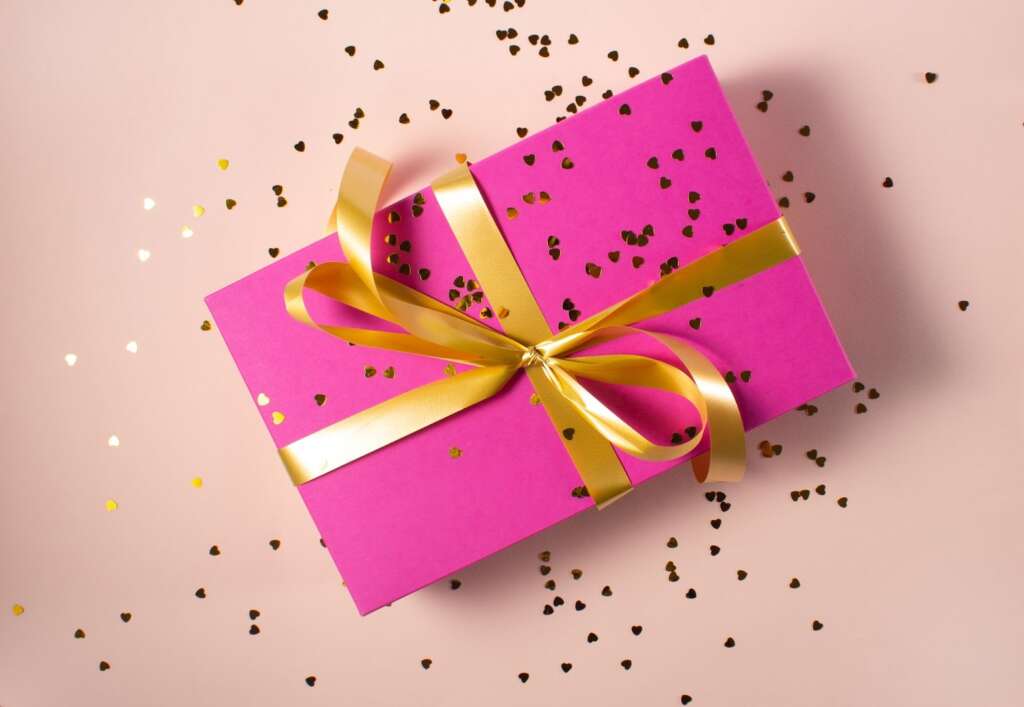 Bonus Gift Idea to Recognize Office Staff
Visit SwagMagic to choose from any of our swag items if you want to honor a group or team on a milestone or project.
SwagMagic empowers employers and bosses to convey employee recognition while creating their own corporate branded swag with our catalog of over 2000-plus swag items. By partnering with us, you can create your own swag store, send out curated swag kits, or order swag in bulk.
Click here to find out how SwagMagic can meet all your swag-based employee recognition needs.
Employee Recognition Gifting Guide – FAQs
What is Employee Recognition?

Employee recognition is when employers or team leads acknowledge a person's effort, behavior, and contributions to the company's values and goals in a formal/informal, and timely fashion. 
What are the occasions to recognize employees?

You can recognize employees when they reach a benchmark or special day like:

– Work anniversary
– On achieving sales goal
– Job promotion
– The Employee of the Month award
– Employee Appreciation Day 
– Lastly, you can show employee recognition for no reason other than you wish to convey gratitude to your team members.
What are the benefits of Employee Recognition?

Employee recognition offers a 360-degree benefit to both employees and businesses such as:

– Makes members of the team feel valued
– Keep them motivated
– Give them a sense of belonging
– Builds trust
– Improves the overall workplace experience
– Increases loyalty
– Lowers attrition rates
What individual qualities to consider for rewarding employees?

Things to recognize team members for include: 

– Problem-solving and taking initiative
– Work Quality 
– Thought leadership and skills 
– Excellent teamwork 
– Sometimes, Just Like That!!