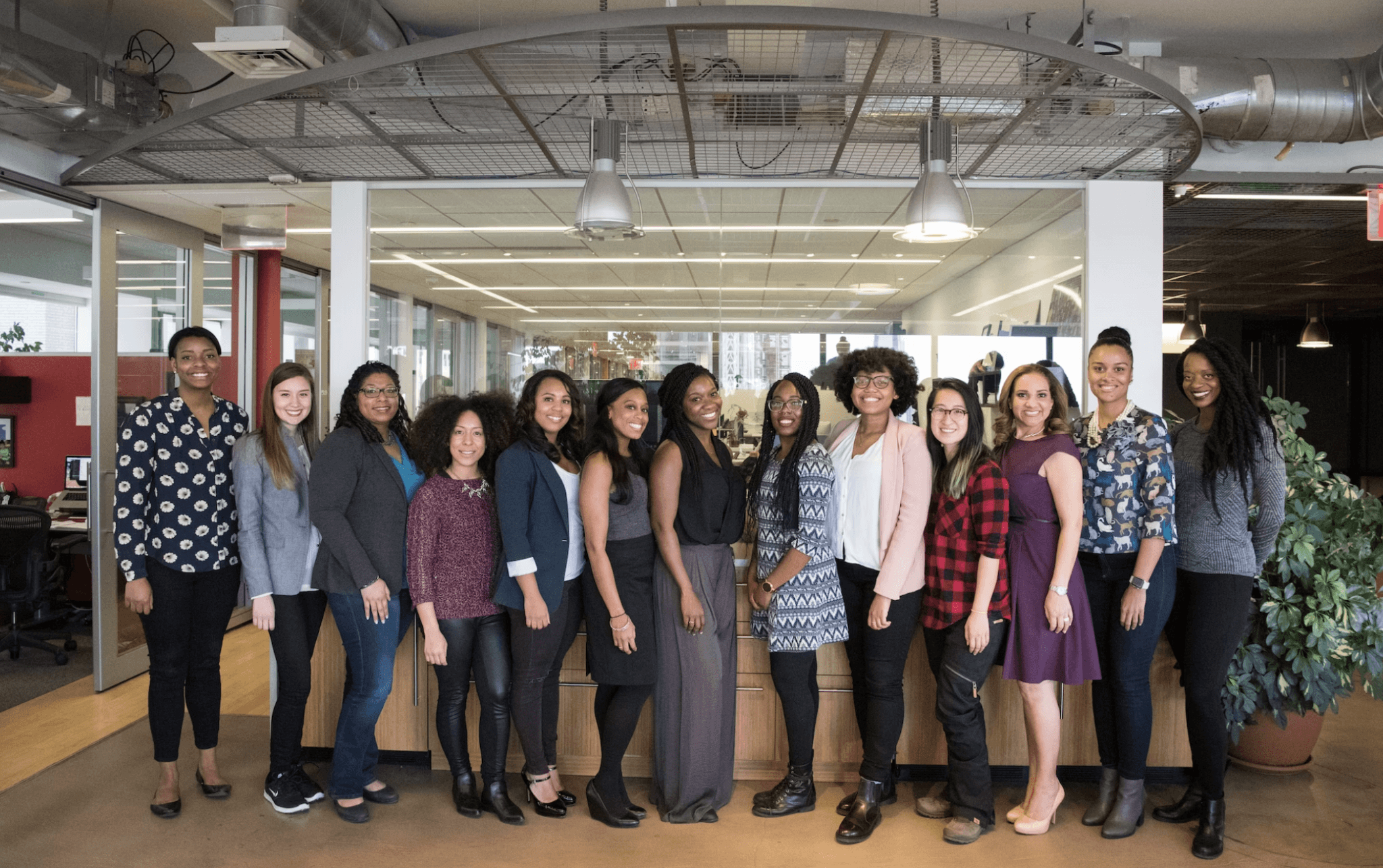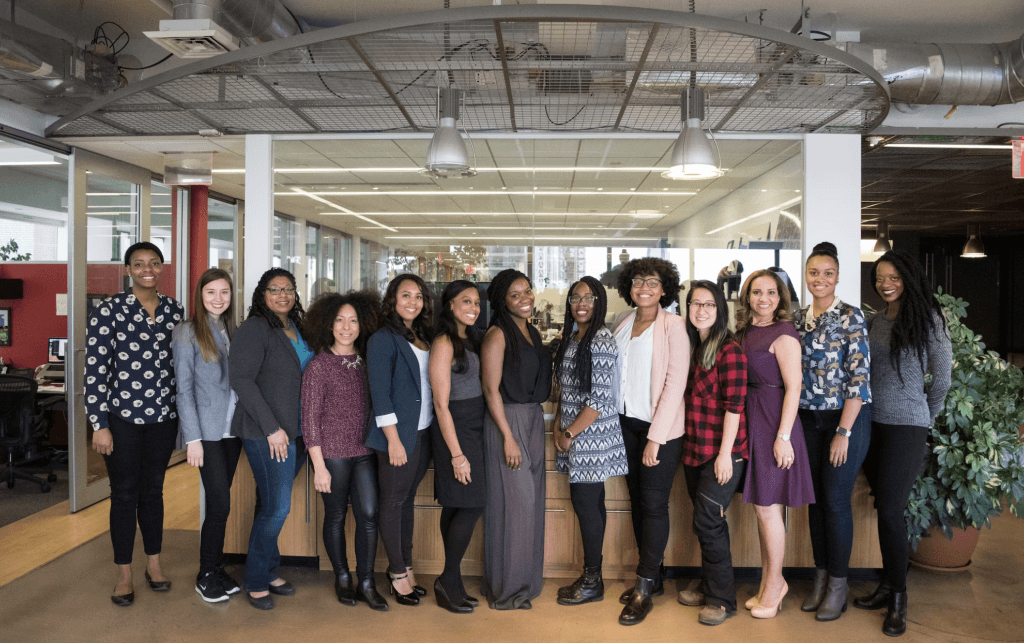 Working in corporate, we were no strangers to diversity initiatives and Black History Month at work.
Recently, HR encouraged each department to develop its traditions to mark the occasion. When January rolled in, we started talking about creating our Black History celebration. We knew that we wanted to share a spotlight outlining trailblazers in our industry. We also wanted to spotlight the incredible men and women who had changed the world so far.
It was important for us to also tie the past and present together. Showing every member of our team how much we value inclusivity. Part of our Black History Month celebration would include selecting gifts for our team. These gifts honored the incredible contributions of Black people to U.S. and global history.
I was tasked with finding the perfect gifts, and I found SwagMagic early on in my corporate gifting search. I was able to put these gifts together was a great way for me to celebrate my heritage while spreading awareness at work.
Black History Month Gifts
There are many ways to celebrate Black History Month, and African American History gifts are a great way to start conversations in the workplace. Our team is close, and we love marking just about every occasion with some type of keepsake item.
I knew that I wanted more than just your run-of-the-mill pen and stationery set for this gifting opportunity. I wanted to find Black History Month gifts that would highlight important historical figures in fun ways.
Some of the gift ideas I came up with included customized t-shirts with a collection of quotes from Black leaders on them (think Martin Luther King Jr., Rosa Parks, Frederick Douglass, and Barack Obama), personalized journals with a detailed illustration of Africa on the front, and mugs that said, "Every Month Is Black History Month."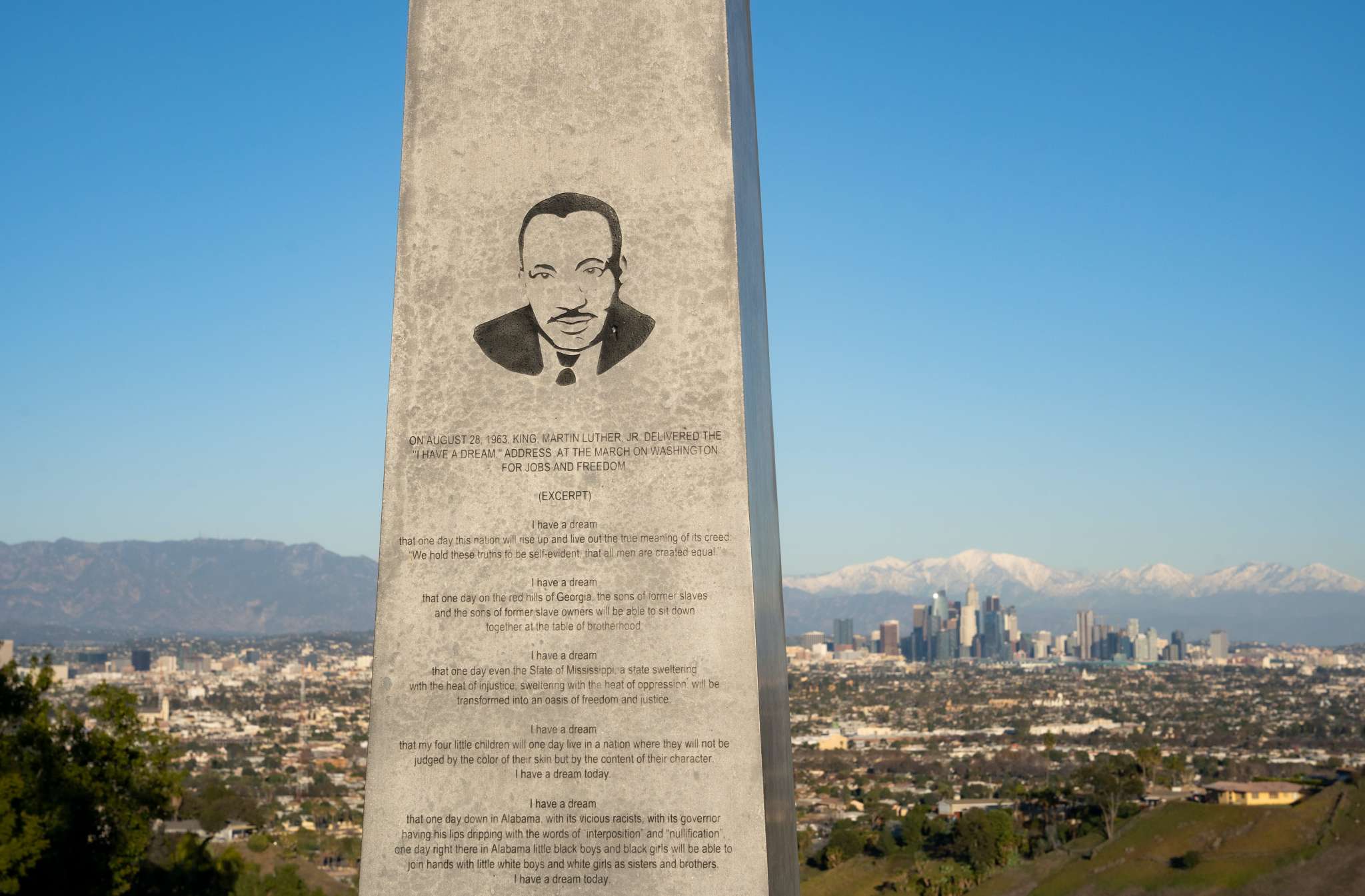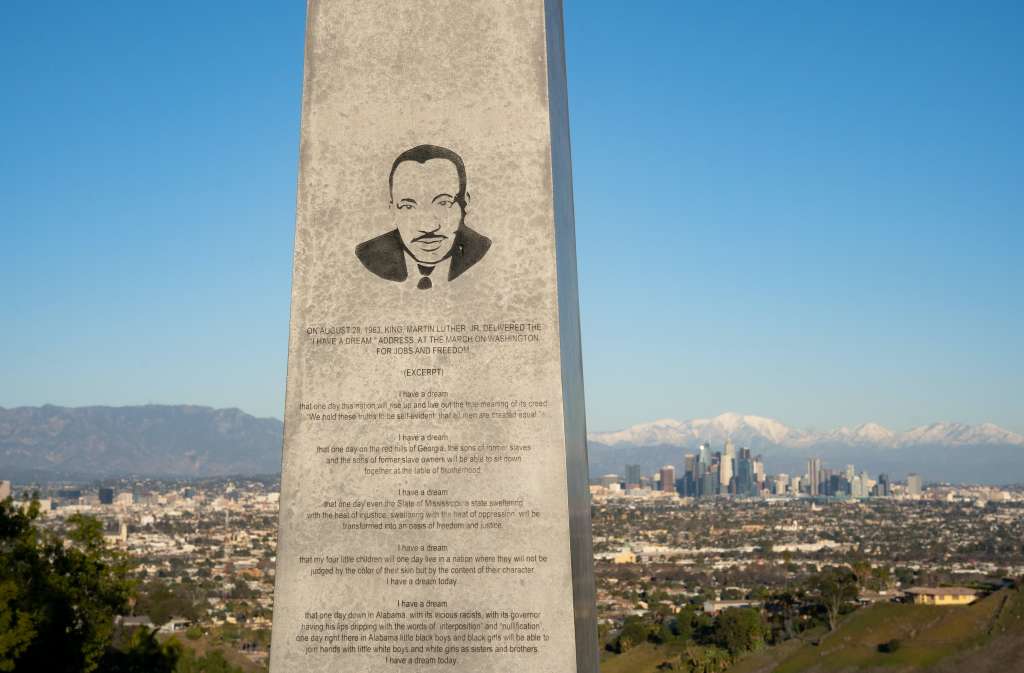 It was decided that the items would be put together in a basket, and each team member would receive their Black History gift bags during our celebratory meeting, which would feature a presentation from a professor of African American history at our local college.
Black History Month Gift Baskets and Gift Bags
I had all the best Black History Month gift bags put together in my mind. Now, all I had to do was find the perfect finishing touches. SwagMagic came through again with its awesome swag, snacks, and delicious goodies.
We're talking sweet and spicy dried fruit, a huge selection of chocolate treats, crunchy delights like cheddar puffs and cornbread crisps, and refreshing sparkling waters that were the perfect daytime alternative to champagne.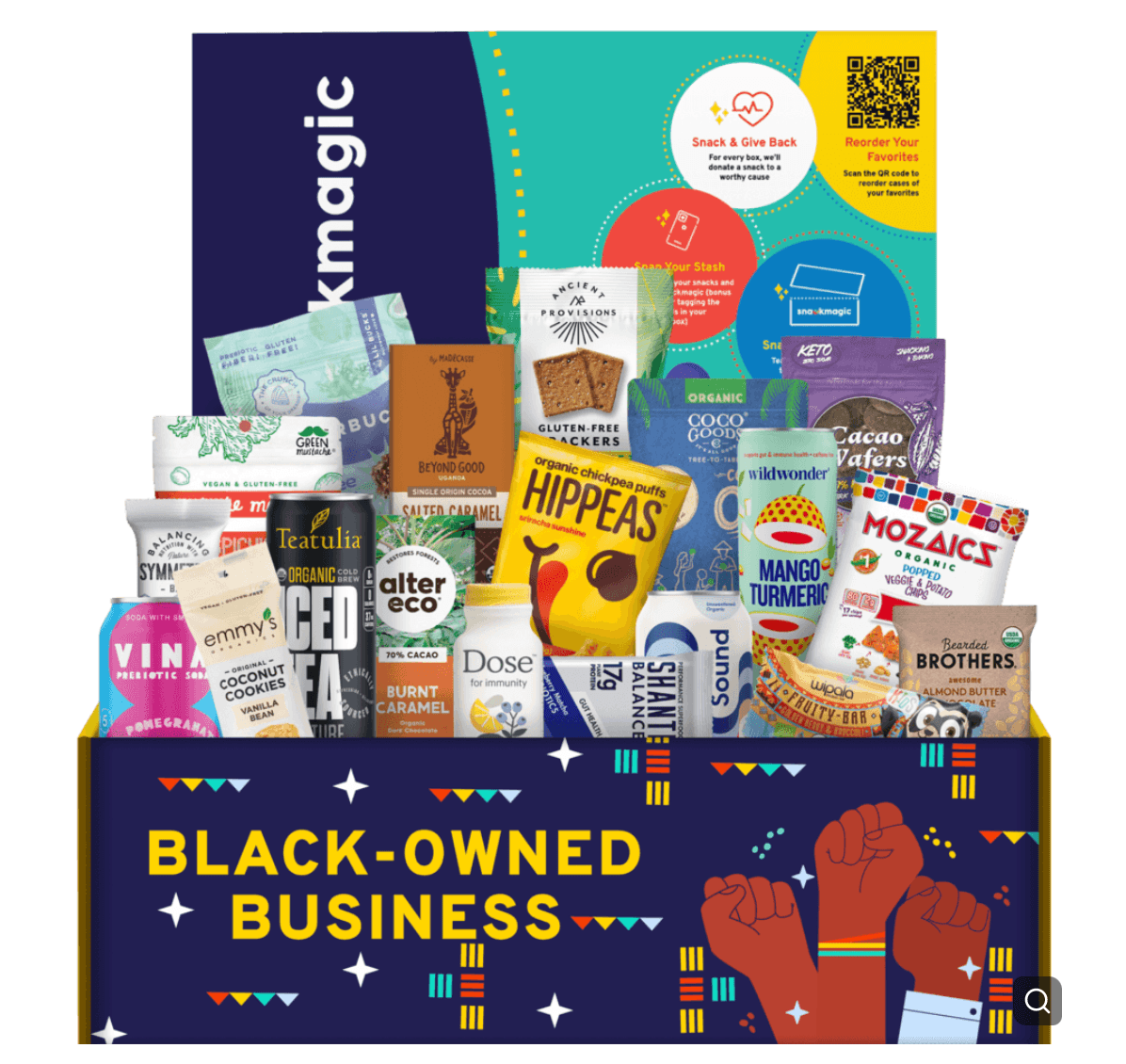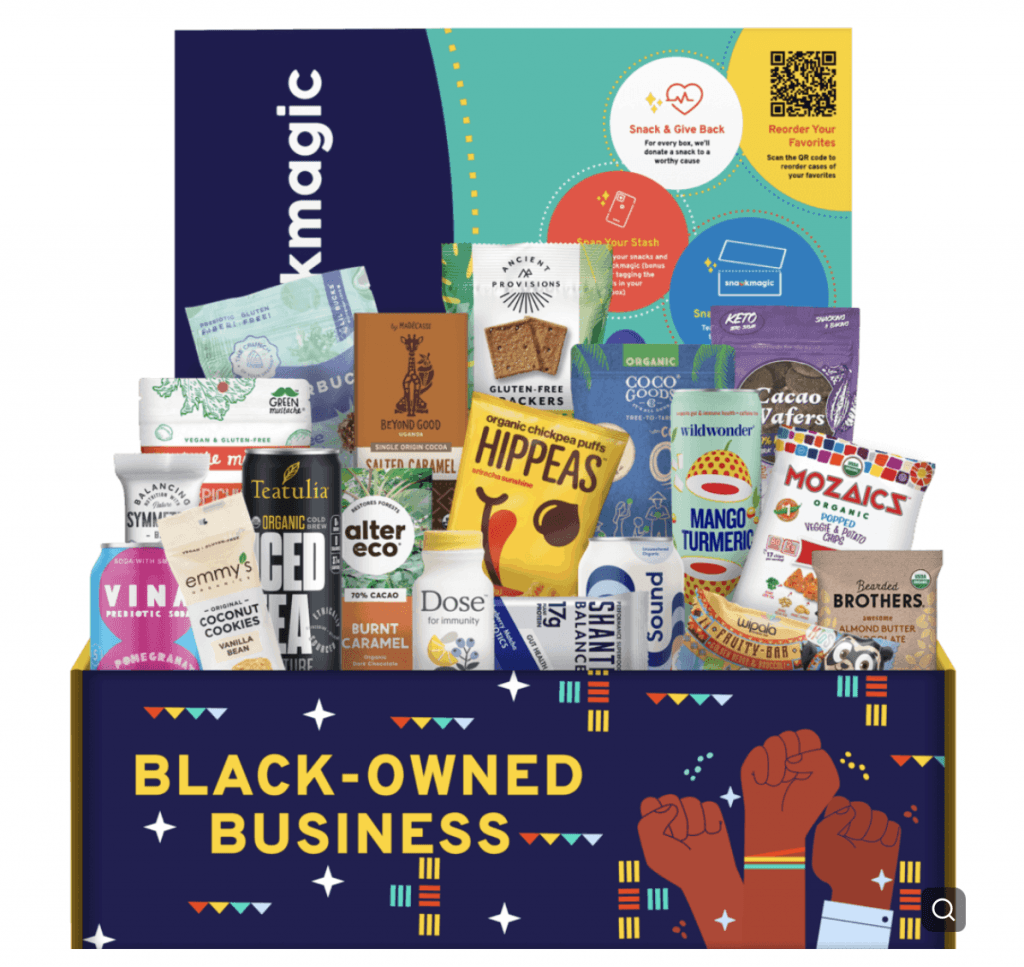 I decided to put the T-shirts, notebook, and pen into the basket. Along with some snacks and sweets, I knew my team would love. Everything was easy to put together. I even had plenty of leftovers from my order to keep in my drawer.
Speaking of extras, I was delighted to find that my swag bundle order came with enough stock for me to put together some extra African American gift baskets for my family and friends at church. It was a great surprise for them, especially my grandmother, who had been teaching me about Black history long before I ever heard about it in school.
I was going to settle for paper gift bags, but then genius struck. What if I turned the bag itself into a gift? I headed back over to SwagMagic and placed an order for custom tote bags with a great quote: "Black History Is Our History."
It was complete when I uploaded an illustration I commissioned from a local Black artist. The design shone on the bag, and it was the piece that would tie everything else together perfectly. 
Black History Month Items
When I talked to my manager about the gift bags I'd put together, she was thrilled. She then asked me if there were any other suggestions I could make, as HR was looking for ways to improve corporate gifting.
I recommended we put out a survey asking our corporate family what they thought would be great Black History Month products. Within a few days, we had tons of awesome ideas for Black History Month accessories. They ranged from quote journals and tote bags to hats, pins, mugs, and cushy blankets.
There were plenty of outstanding ideas that we decided to note for next year's celebration. One thing was certain: Our Black History gifts would never disappoint.
Black History Month Giveaways
To make the month more engaging, our whole company announced that it would be hosting a Black History trivia game.
Each week, employees would receive newsletters that highlighted different events and historical figures. By the end of the month, they could choose to put their newfound knowledge to the test. They could go head-to-head with one another in hopes of scoring some sweet Black History Month promotional items.
The prizes had all been voted on by the departments. The top picks were featured in our company store. And the winners would be awarded a prize stipend they could use to choose their rewards.
It turns out my manager had been so enthused by the gift bags I put together she wanted to reach out to HR about improving our corporate gifting strategy. The HR team was intrigued by SwagMagic. They loved how the store feature allowed the company to save money thanks to its print-on-demand feature.
Ultimately, everyone was happy with their gift bags, and Black History Month was feeling more alive in the workplace every day. We were having insightful conversations, adding interesting facts to our Black History board, and learning more about the incredible lives that had touched so many with their courage and tenacity.
Black History Merchandise
The store was officially up and running and the was giveaway closing in. I decided to take some time and look at what the company had put together. I was given a recipient link and told to treat myself to some Black History Month merchandise of my choosing as a thank-you for introducing SwagMagic to the company.
It felt good to see my work pay off. And it was great to pick some awesome merchandise that I would use not just during February but all year long.
Despite my best efforts, I didn't take home the gold at our company's Black History Month trivia event. But I still had an awesome time competing. I also learned a lot from the questions they asked, and it was so awesome seeing teams root for their participating members while donning some Black History t-shirts.
My team decided to participate, and we wore matching shirts together as we tackled the questions. At the end of the event, we sat back and enjoyed discussing facts we'd learned. All while munching on some of our loot from the gift bags I'd put together.